A Recap Of My Stay At The Drake Hotel In Toronto – Estimated reading time: 6 minutes
As a resident of Toronto, I'd only ever been to The Drake Hotel for meals, drinks, and every now and again, some dancing. I'd never actually been inside of one of the hotel rooms and always wondered what one looked like.
When planning my overseas move from Toronto to Berlin, I knew that I wouldn't be spending my final night at my loft in Liberty Village. All of my belongings had either been moved to storage or were on their way to Berlin, so my place was completely empty. Knowing I needed to do a lot of last minute errands in my neighborhood before I left the city for good, I opted to book the closest hotel possible which happened to be none other than The Drake.
I had others reasons for staying there too. First, I wanted to treat myself one last time before before moving to Berlin. I was moving there without a job, so I needed to be frugal until I found work. Second, I wanted one night in a real bed, a some high quality sleep was needed for the long transAtlantic flight I had the next day.
A Recap Of My Stay At The Drake Hotel In Toronto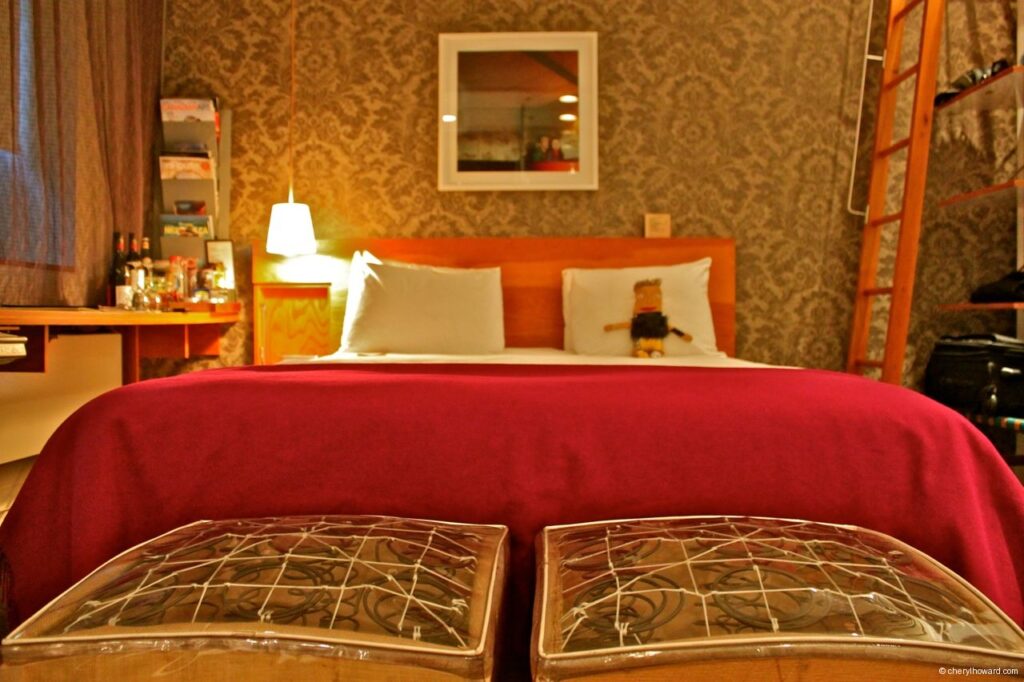 So just what do the rooms at The Drake look like? As expected, they're über cool complete with patterned wallpaper, funky art, a flat screen and lots of other extra special touches. I absolutely loved my room – it was weird and quirky, just like me!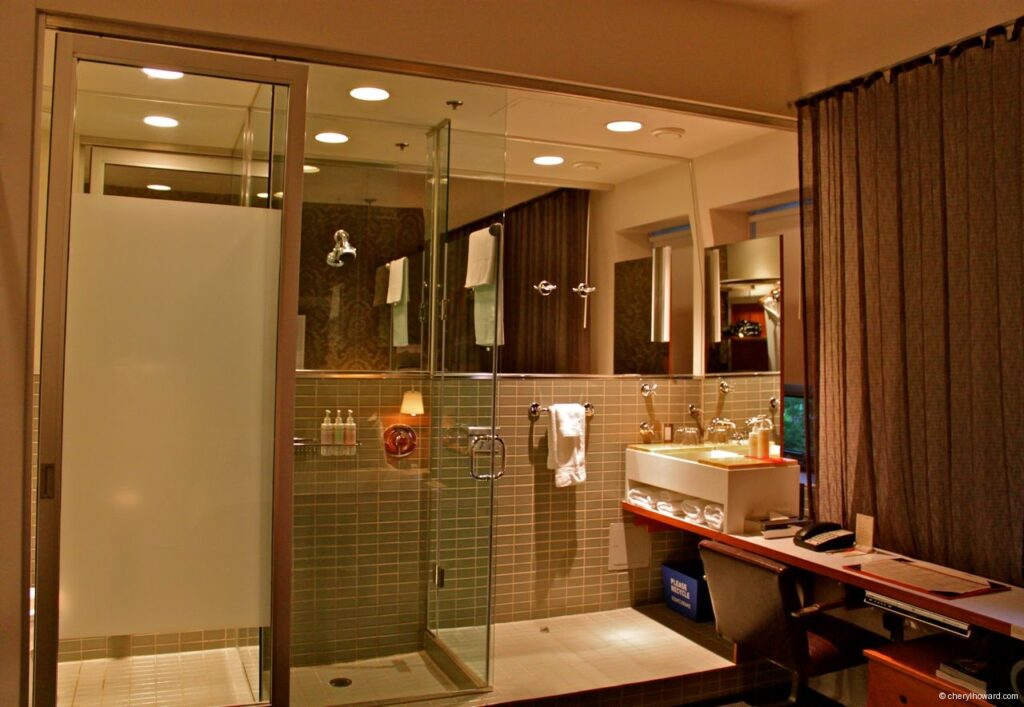 Usually, I prefer a hotel room that comes with a nice deep bathtub so I can take a long soak in a candle-lit bubble baths while drinking wine. Yes, I like doing this and certainly wouldn't have minded doing so before going to bed that night either. In any case, I was glad to shower … alone. Notice how the panes are clear glass? They need to be frosted. What if I was sharing this room with a friend or family member? Could make for some uncomfortable moments.
They also have nice amenities in the room such as gourmet snacks, Canadian reading materials and high-end bathroom products (most of which you can buy in Drake's General Store).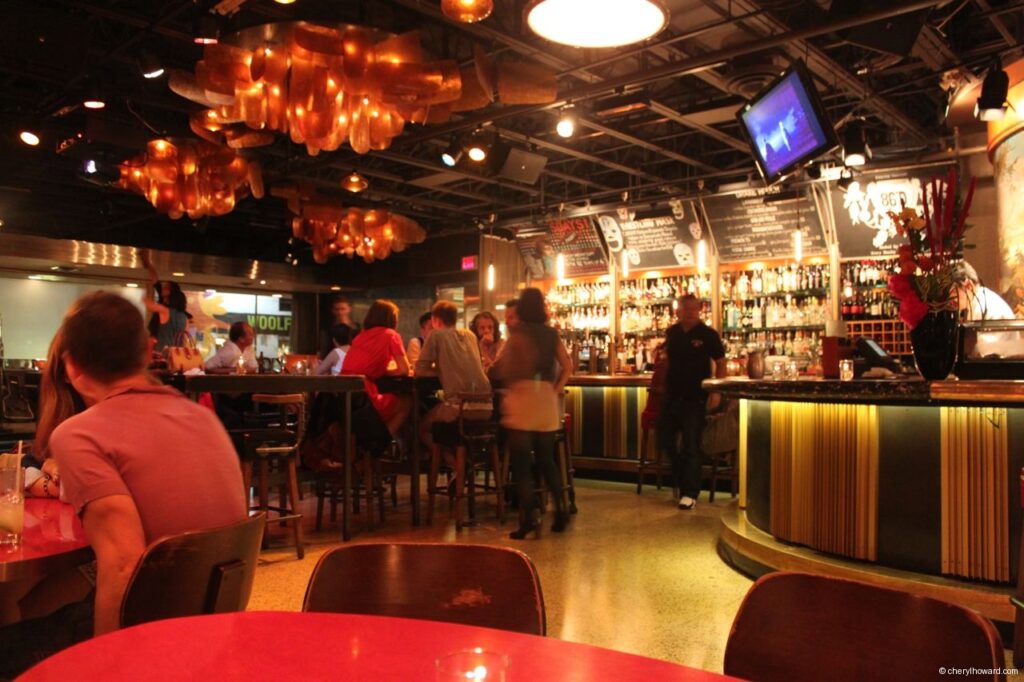 After getting settled into my room, I headed downstairs to the dining room/lounge area for drinks. The Negroni sampler consisted of three really yummy cocktails. I hung out with my friends for a while, sharing good laughs, reminiscing over old times and finally saying bittersweet farewells. It was pretty hard to say goodbye!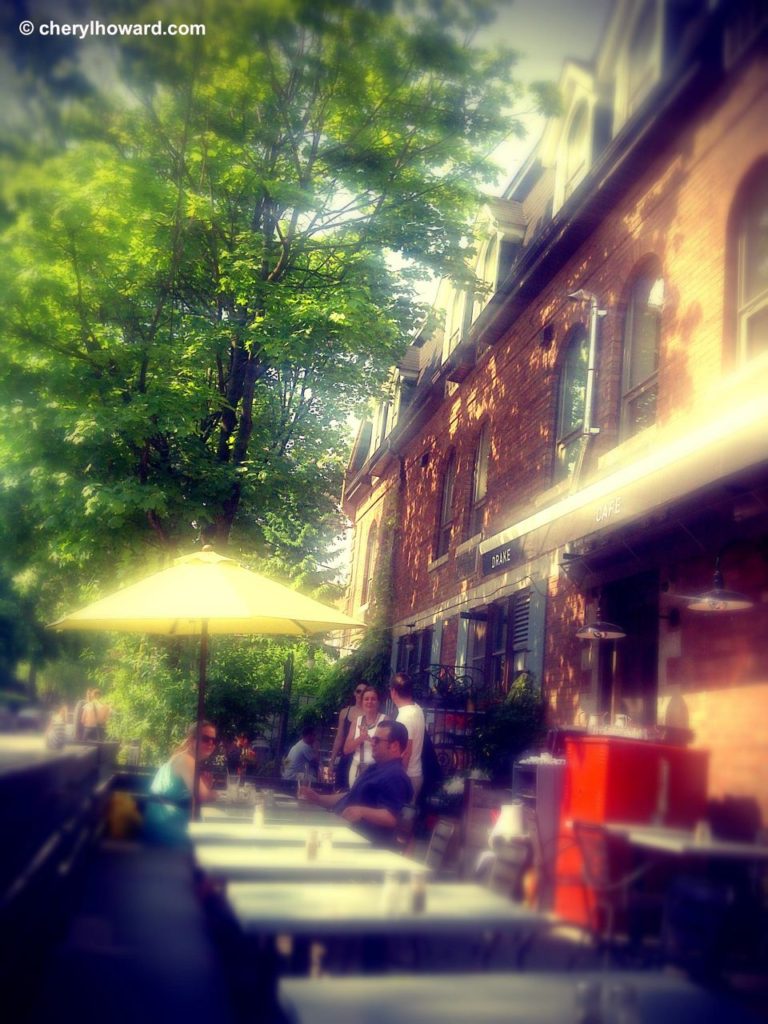 Sleep that night was heavenly. I wrapped up my stay the next day with a late afternoon lunch on the patio, coupled with one of The Drake's famous mojitos.
Verdict? Staying here was a perfect way to end my time in Toronto. It was fabulous and would stay there again in a heartbeat.
Have you ever been to the Drake Hotel in Toronto? Do you have any other local travel tips for our readers? Drop a note in the comments below.
Location
Good To Know
1) If this hotel doesn't meet your needs, check out other options with booking.com.
2) Find something to do in Toronto witt Get Your Guide.
3) If you like travel in North America, read some of our most viewed posts.
If you like this post, share it on Pinterest.
*Disclosure – This post contains some affiliate links. If you book a tour or hotel through any of these links, I'll earn a tiny commission at no extra cost to you. Thanks for your support!