Photos From A Toronto Zombie Walk, "Ready, Set, Die!" – Estimated reading time: 5 minutes
Years back when I was living in Toronto during a time when I wasn't able to travel that much, I craved some adventure and decided to find something fun to do locally.
After doing some research, I saw a fun upcoming event – I planned to do a 5 km zombie run called Ready, Set, Die where runners navigate a course full of obstacles, all the while being chased by zombies trying to "kill" you.
If you didn't feel like running, you could opt to volunteer as a zombie which is of course exactly what I did.
Photos From A Toronto Zombie Walk, "Ready, Set, Die!"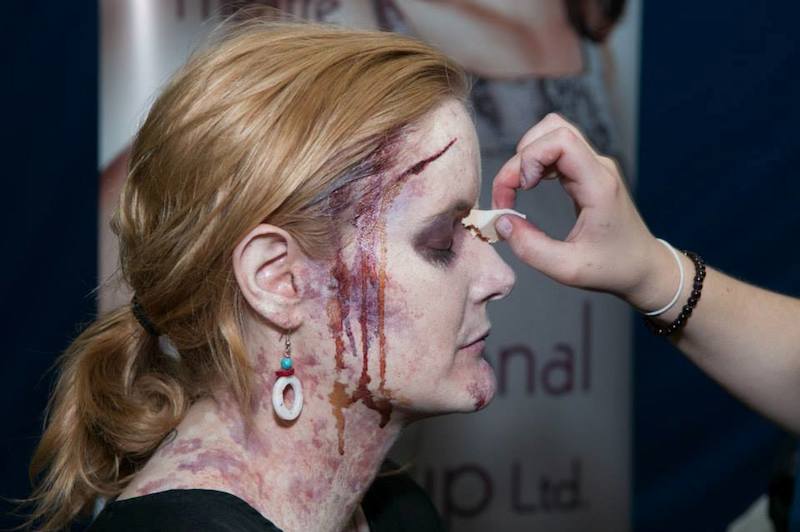 The night before the run, the organizers sent out an email blast asking if anyone wanted to come on the local television station CP24 to help promote the run. While a spokesperson talked about the event, we'd be in the background posing as zombies pretending to wreak havoc on-set and eating the brains of the television crew. The best part was that we'd get treated to a full-on makeover done by an industry professional.
I couldn't resist taking them up on their offer. It just sounded so fun and was quite unlike anything I'd ever done. Best of all, I'd finally get to look like one of the zombies from one of my favourite shows, The Walking Dead.
The result was horrifying! I really did look like a member of the undead. Feeling somewhat sheepish as it was so out of character for me, I decided to have fun with it. When the makeup artist asked me what she could do to me, I told her to go crazy! Make me look like the biggest, baddest zombie ever. I went on local TV and then opted to be a zombie chasing the runners. Since I was totally out of shape, it was a much better option.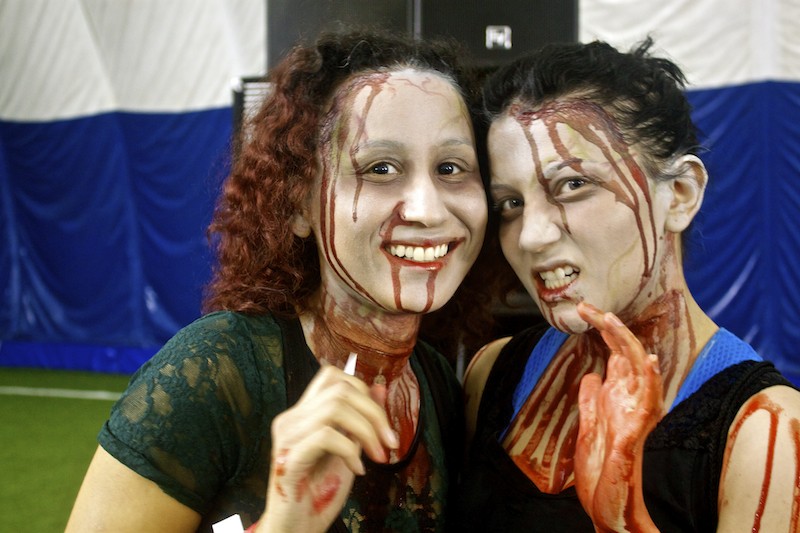 Waiting for the race to start, I took photos of my new zombie friends. Some people really went all out with their costumes and I was totally there for it.
What do you think about photos from this Toronto Zombie Walk? Do you have any other related Zombie activity recommendations? Let us know in the comments.
Good To Know
1) While you're visiting Toronto, find yourself a place to stay with booking.com.
2) Make your holiday in Toronto even better and go on a tour with Get Your Guide.
3) If you love my Canadian home as much as I do, check out some of our top related content:
If you like this post, share it on Pinterest.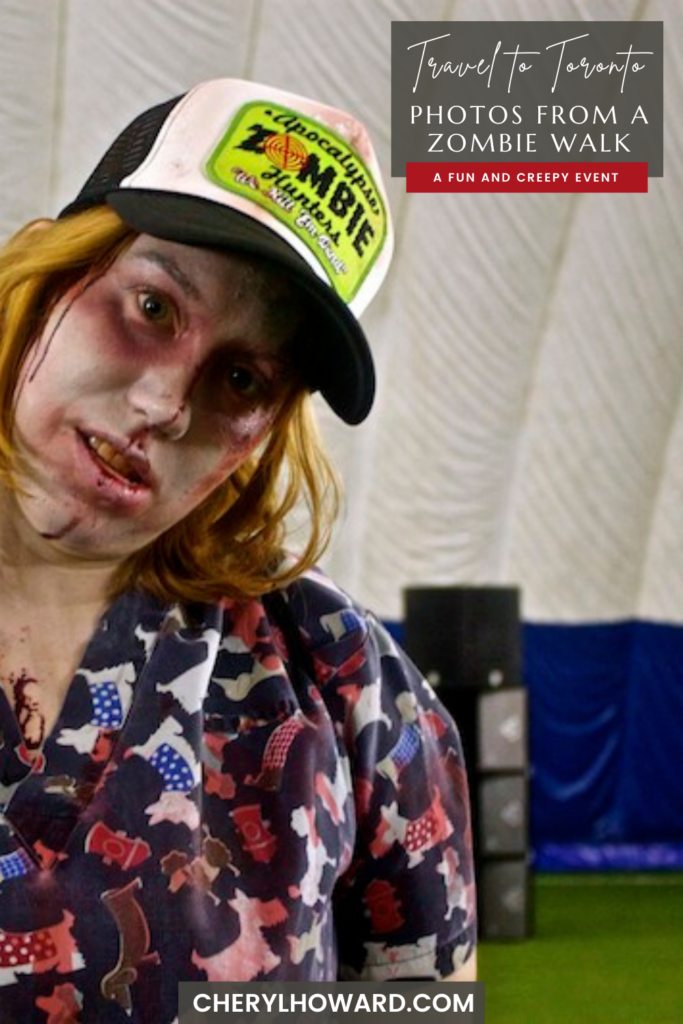 *Disclosure – This post contains some affiliate links. If you book a tour or hotel, I'll earn a tiny commission at no extra cost to you. Thanks for your support.