As it was my first time in Barcelona, I really wanted to take in some of Gaudi's architecture so naturally, the first place I wanted to visit was the Sagrada Familia. When I left my hostel that morning, I decided that I'd walk there. It was a hot, sunny day and I wanted to enjoy every moment of the beautiful weather that had avoided visiting Berlin this past summer. Not in any hurry, I slowly made my way toward the cathedral, taking pictures and stopping to look at anything that appeared interesting like a couple of hole-in-the-wall art galleries.
A short while into my walk, I stumbled upon the Encants Vells market completely by accident. I thought, why not take a look? I'm glad I did, as it turned out to be a rather fun and unique experience.
The Biggest Flea Market In Barcelona Is Encants Vells Market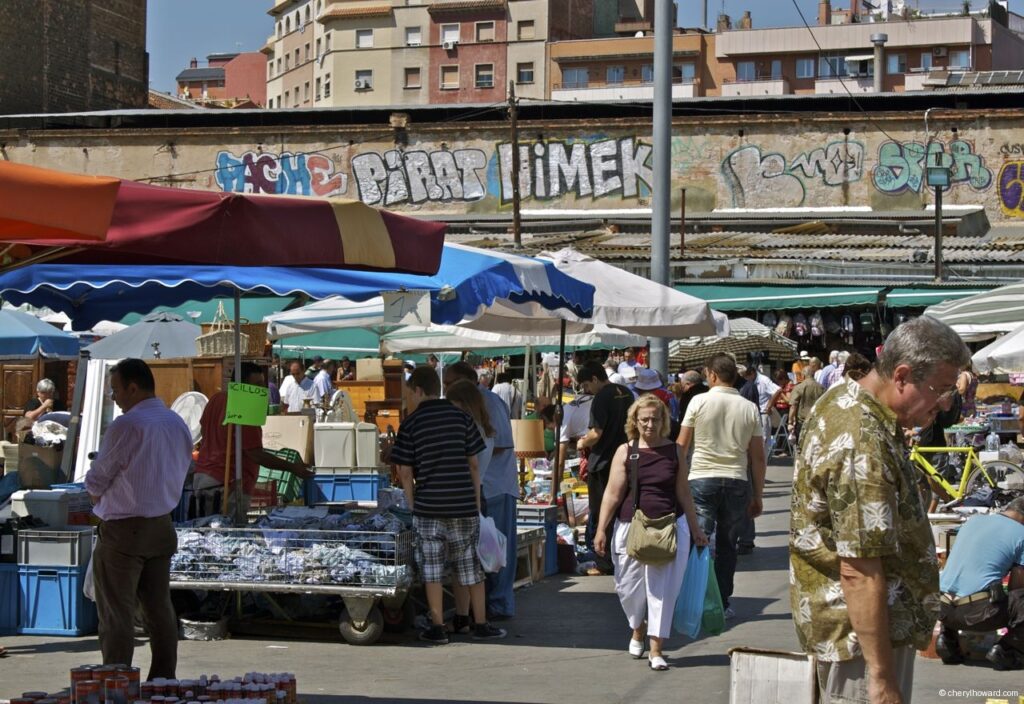 Turns out that the Encants Vells market is the largest flea market in Barcelona and is one of the oldest markets in all of Europe – actually dating back to the 14th century. The market currently spans 15,000 square meters and receives 100,000 visitors weekly.
The greatest thing about this flea market is the bizarre assortment of things being sold. As I entered the market, I came across toilets, bras, and even underwear for sale.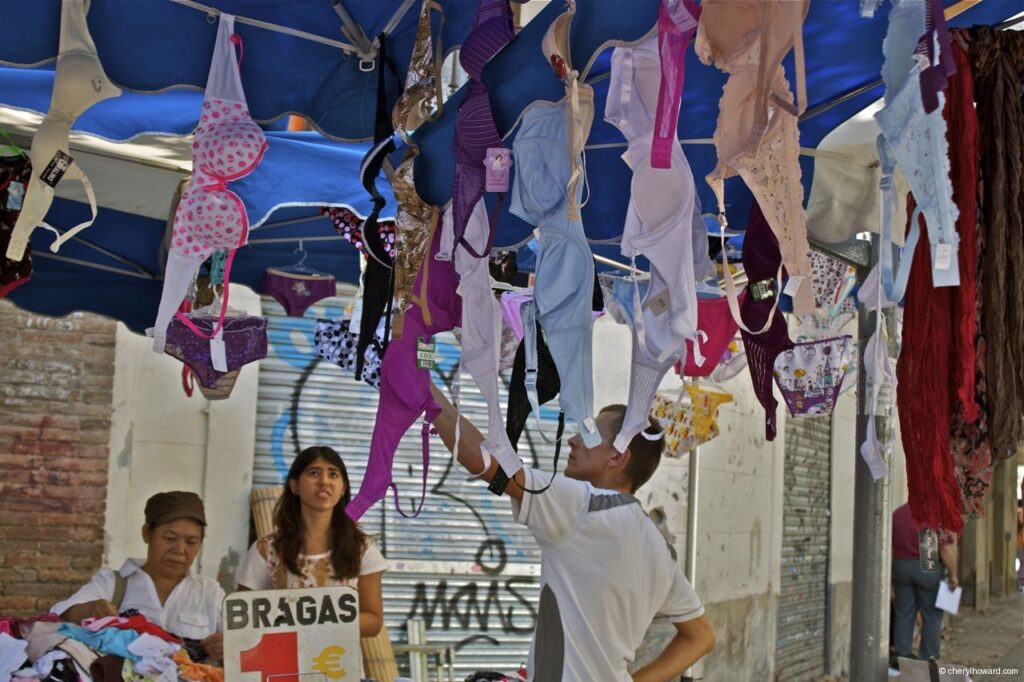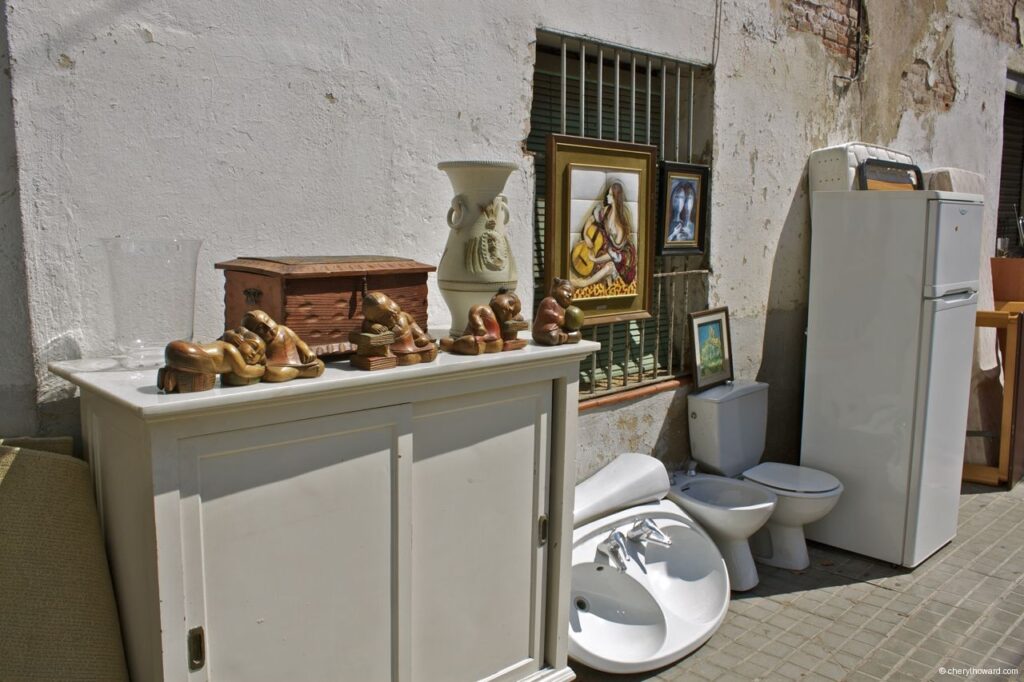 As you can guess by now, the market is mostly full of junk. In addition to bras, underwear, and old toilets, you can pick up creepy-looking dolls, glass figurines, shoes, old books … and pretty much anything, really.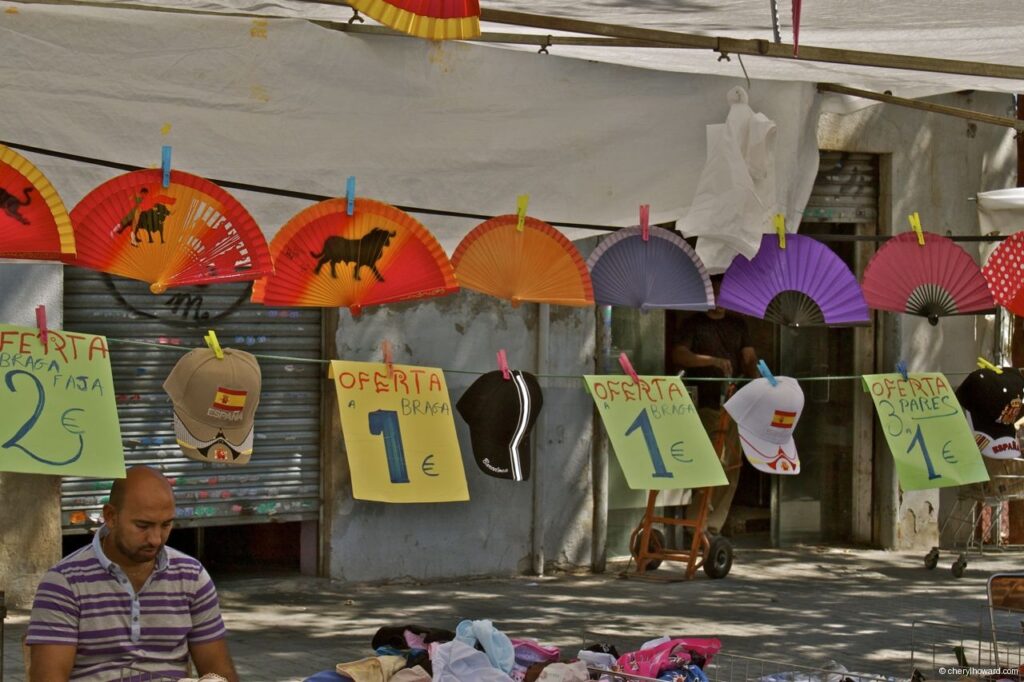 If you're patient and willing to sort through the piles of stuff, you're sure to find some "special treasures".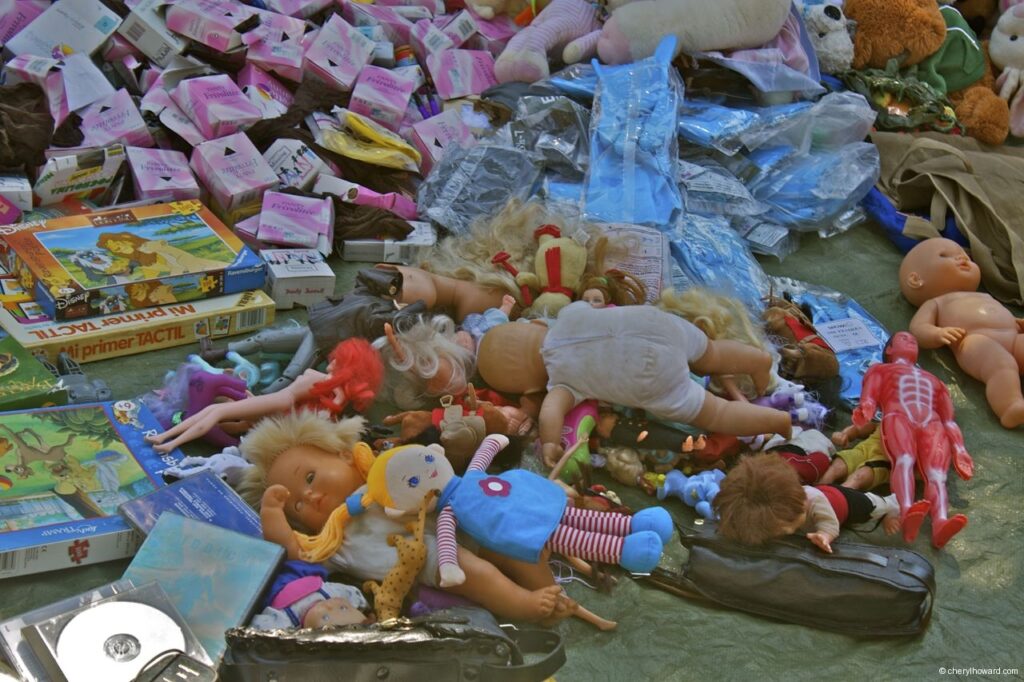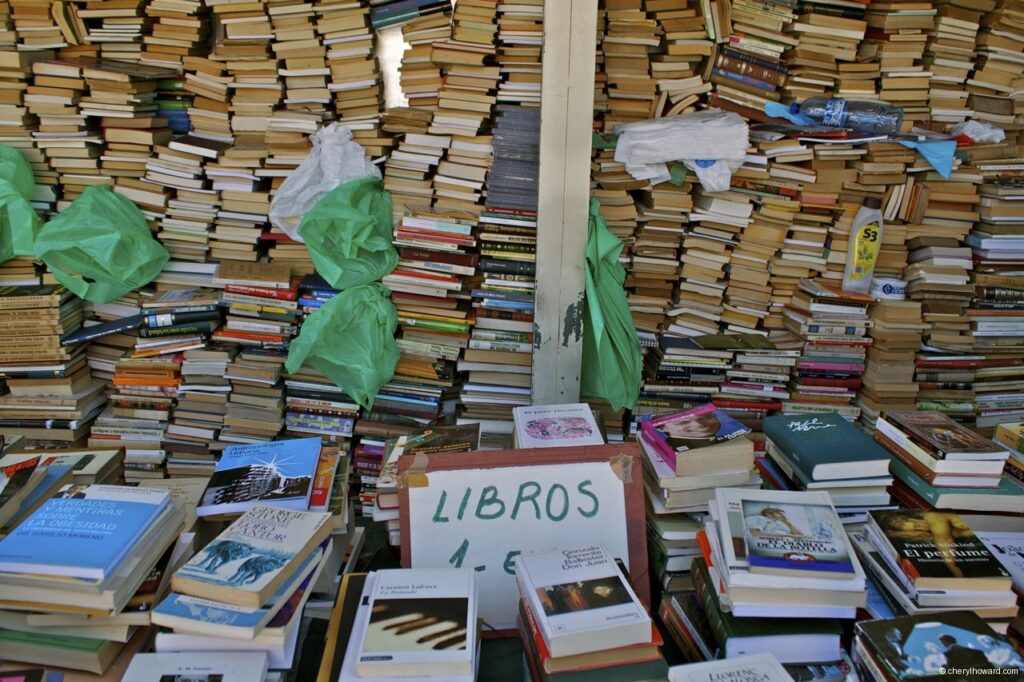 You'll see other tourists at the flea market but you'll also see lots of locals too. It's fun to spend an hour or so here, looking at the junk and watching people attempting to bargain with vendors.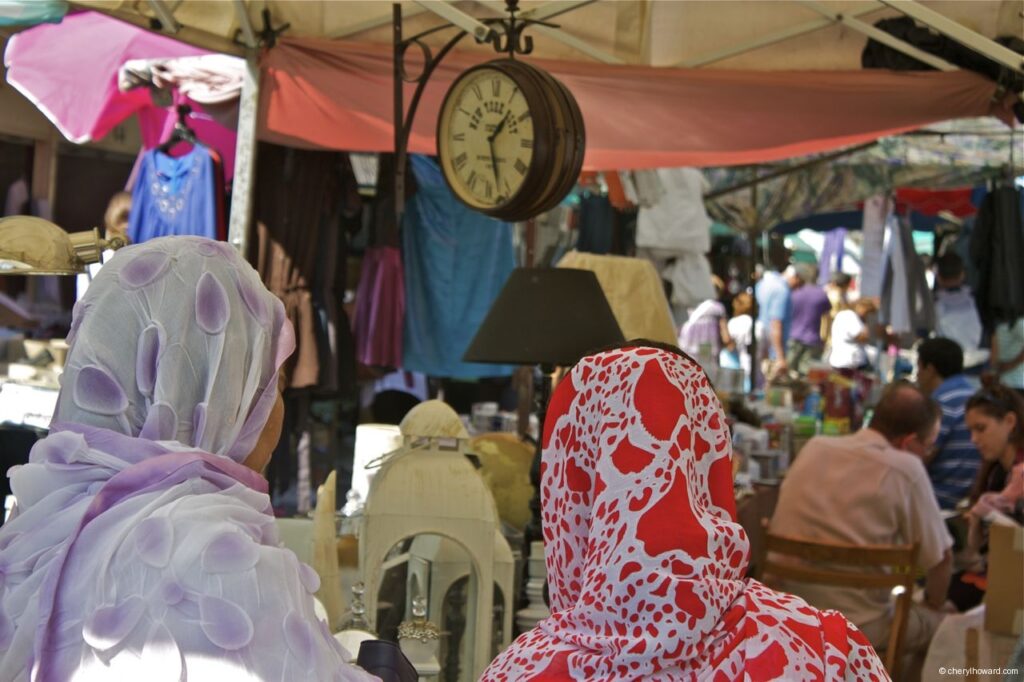 Do you like visiting flea markets like Encants Vells Market? Do you have any other shopping recommendations for Barcelona? Tell us about it in the comments.
Location
Good To Know
1) Due to the popularity of the market, petty criminals like to hang out there so they can pickpocket tourists. Keep this in mind and don't let your guard down for even one second. The thieves in Barcelona are professional and I should know, as my wallet was stolen from my purse without me even realizing what'd happened. Several people from my hostel were robbed as well. So be careful whether you're at this market or anywhere else in the city.
2) The flea market is open on Mondays, Wednesdays, Fridays, and Saturdays from 7:00 AM – 3:00 PM.
3) Book a place to stay while you're on vacation in Barcelona.
4) Have even more fun in Barcelona and book a guided tour.
5) If you love Spain as much as I do, take a look at some of my other blog posts:
* Disclosure – This post contains some affiliate links. If you book a tour or hotel, I'll earn a tiny commission at no extra cost to you. Thanks for your support.