Flag Wavers And Musicians In Città della Pieve, Italy – Estimated reading time: 6 minutes
Years ago, I attended a conference in the Umbrian region of Italy. Set at the Valle Di Assisi Hotel and Resort, the conference kicked off with a "Welcome to Umbria" event that began with a procession of costumed flag throwers, drummers, and trumpeters who put on a medieval styled performance against the backdrop of a stunning Umbrian landscape and sunset.
Flag Wavers And Musicians In Città della Pieve, Italy
Initially, I had no idea what the night's festivities had in store but when I stumbled across the members from Compagnia Sbandieratori e Musici di Città della Pieve practicing outside, I knew I was on to something really, really, really good.
Comprised of around 70 members, this group has been performing all around the world since 1981.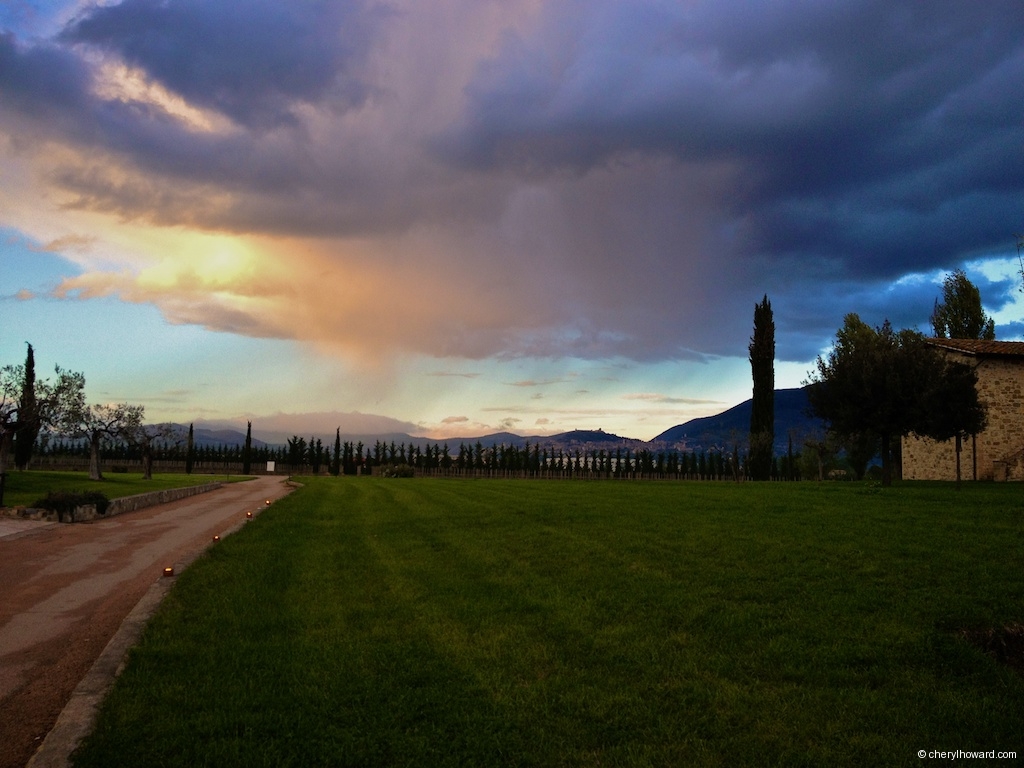 After leaving the company's practice area, I walked around the resort grounds waiting for their show to begin. The rather romantic setting seemed almost too beautiful to be real.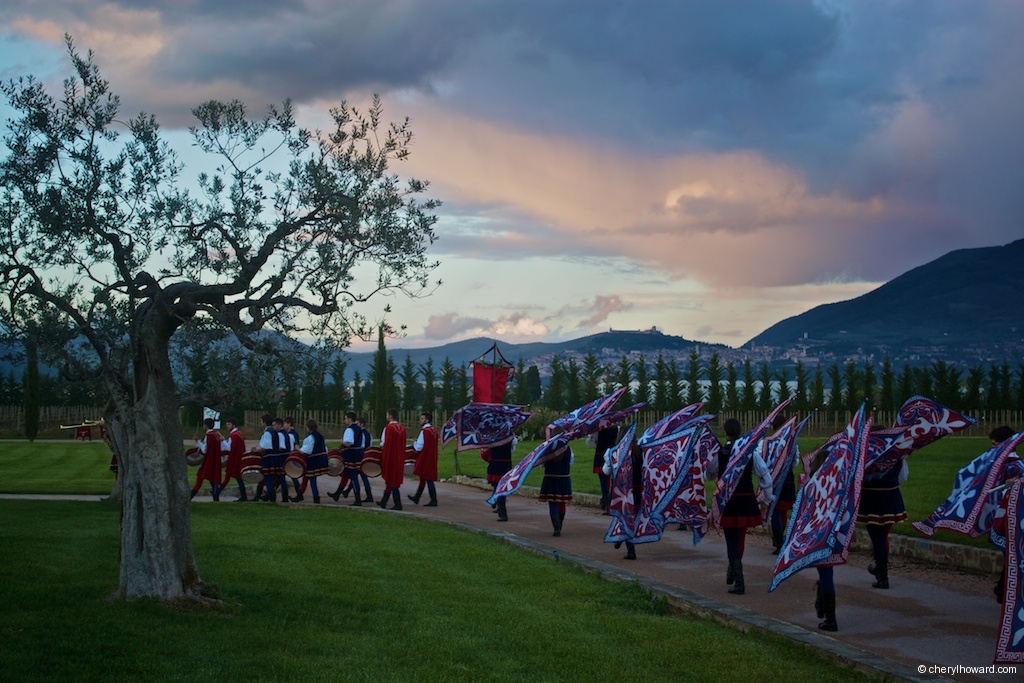 The procession than began with the company marching towards the area where everyone was gathered waiting.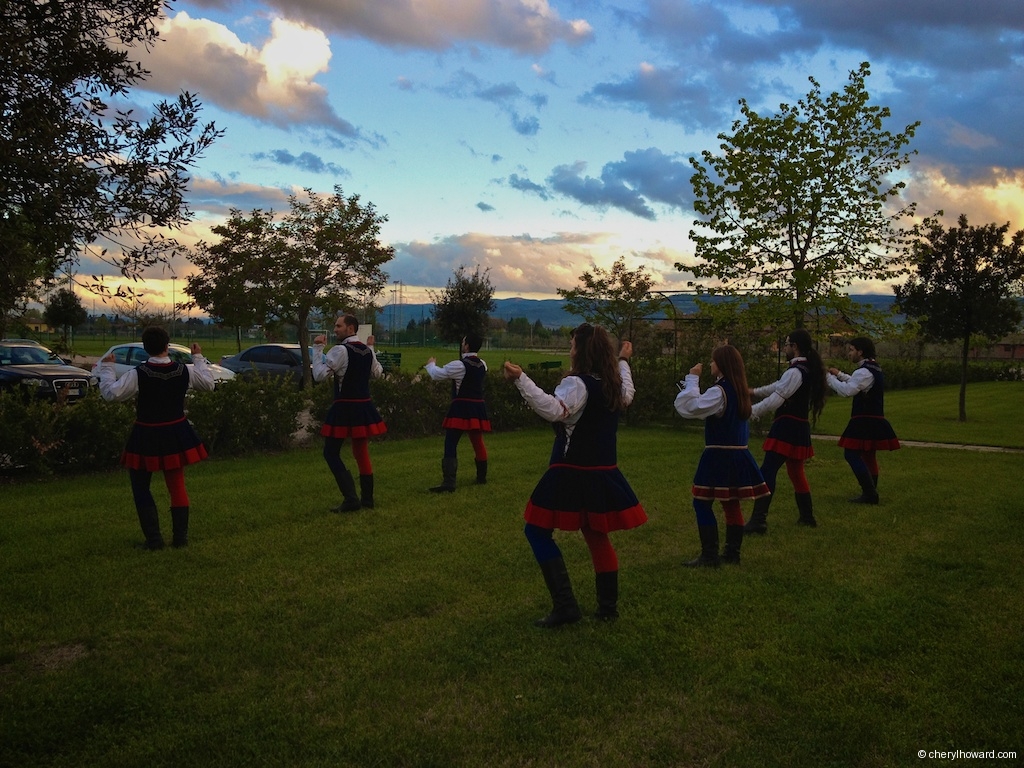 Then the performance began. It was like that scene from Under The Tuscan Sun coming to life where the young Polish man takes up at the art of flag throwing to prove his love to his Italian girlfriend.
No sooner than it started, it was over and the group was walking away. The performance was both musically and visually stunning and it's definitely an event I'll never forget.
Have you ever seen Italian flag wavers and musicians like this group? Do you have other tips for the Umbrian region? Tell us about in the comments below.
Good To Know
1) While you're visiting Umbria, be sure to book a hotel, hostel, or flat through booking.com.
2) Make your time in Umbria special and go on a tour with Get Your Guide.
3) If you like Italy as much as our reader's do, check out some of our top posts.
If you like this post, share it on Pinterest.
*Disclosure – This post contains some affiliate links. If you book a tour or hotel through any of these links, I'll earn a tiny commission at no extra cost to you. Thanks for your support!