The Making Of The Floral Carpet In Brussels Belgium – Estimated reading time: 4 minutes
You might think that going to see a "floral" carpet would be pretty boring. However strange, the floral carpet, as well as a peeing boy statue, are rated amongst Brussel's top tourist attractions. And let me tell you, when you feast your eyes on the thing, and really I mean the whole entire thing, you quickly realize how much love goes into the production of the carpet and into the celebratory event itself.
The Making Of The Floral Carpet In Brussels Belgium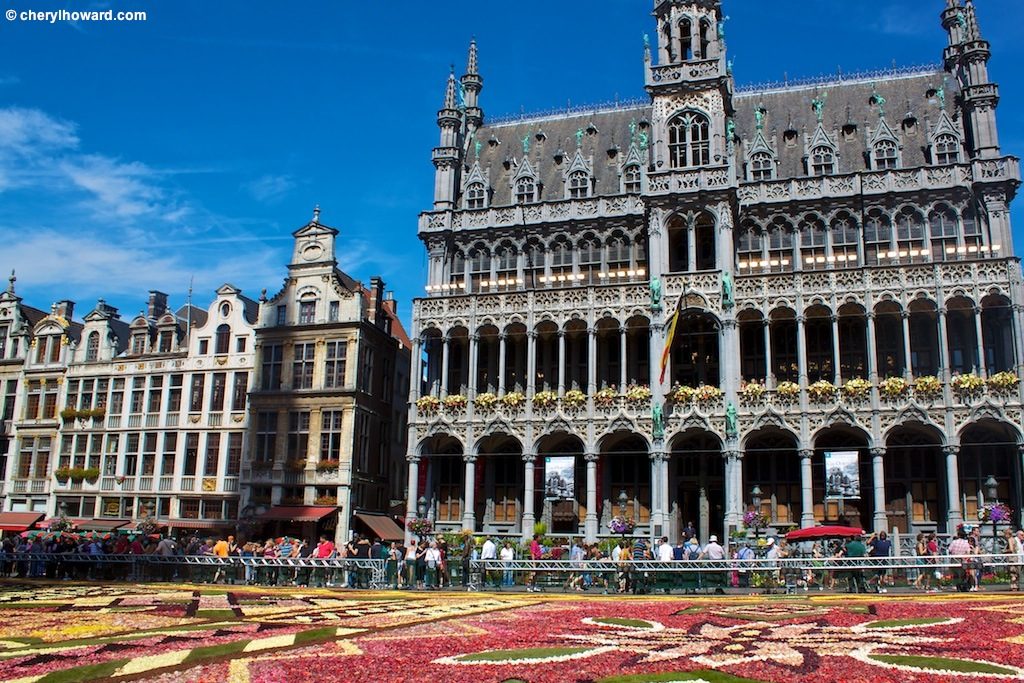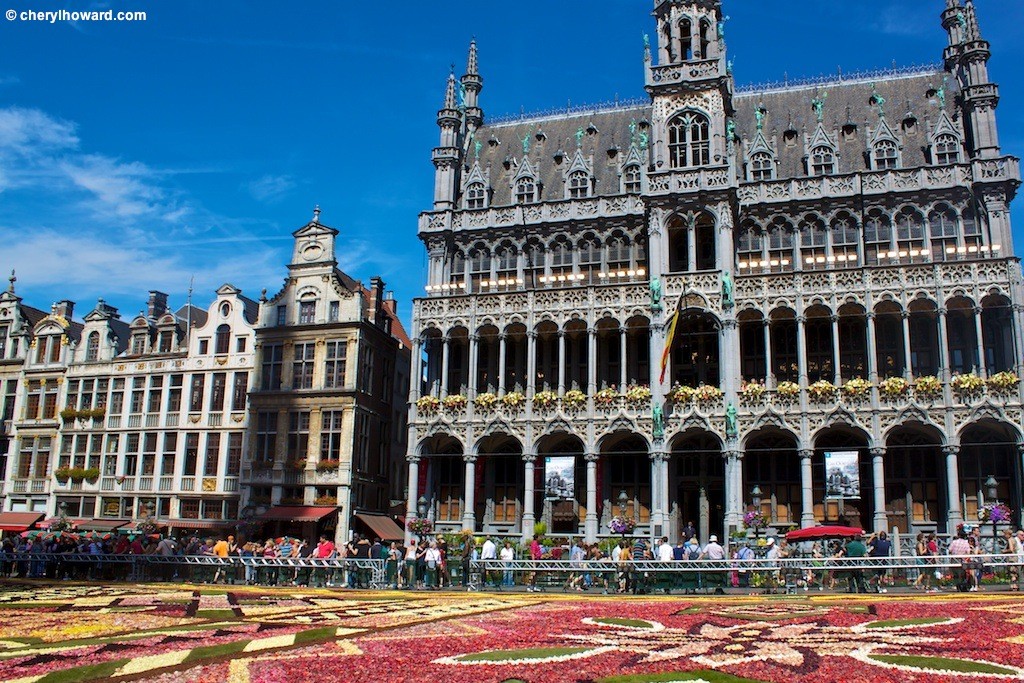 Every two years, the city of Brussels puts on a show like no other, when they roll out a gigantic carpet of flowers measuring 1,800 square meters in size. You won't find anything like this anywhere else in the world.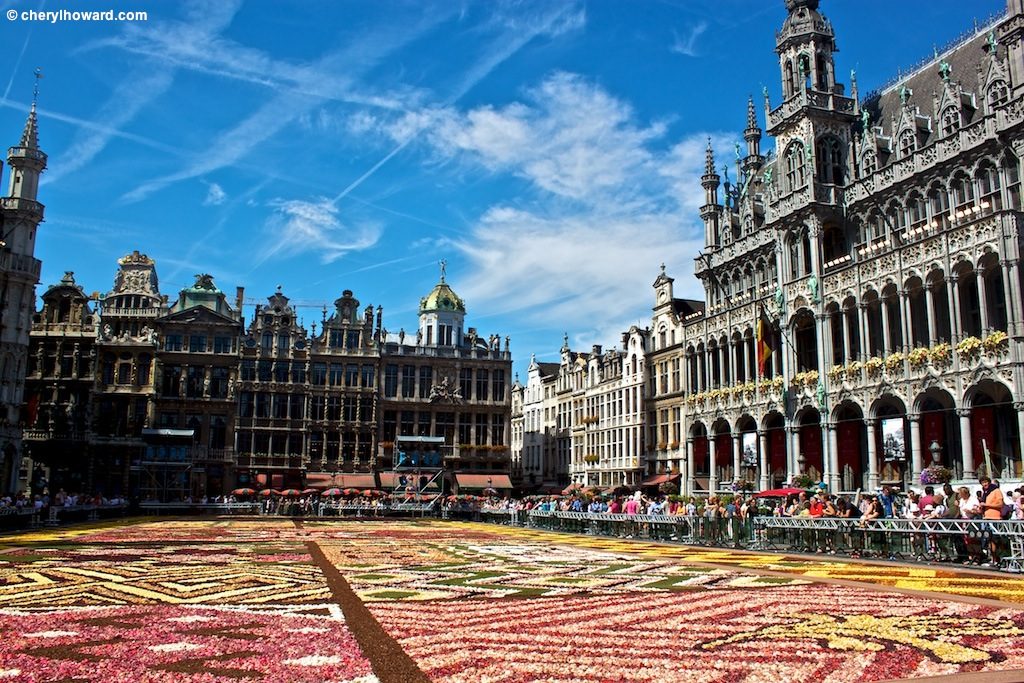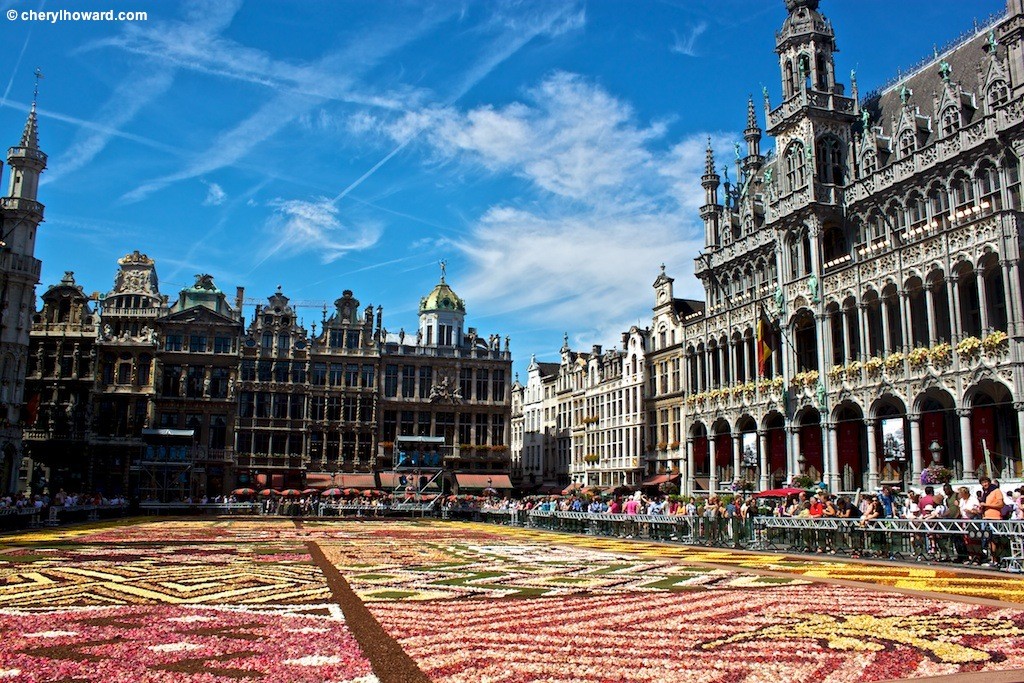 In 2012 (when these photos were taken), a mind boggling 600,000 begonias were used to build the carpet of flowers paying tribute to African nations of Ethiopia, Congo, Nigeria, Botswana, and Cameroon. Even more unfathomable is knowing that it can take up to one year to plan a single carpet but that it only takes a team of 100 gardeners four hours to string the whole thing together.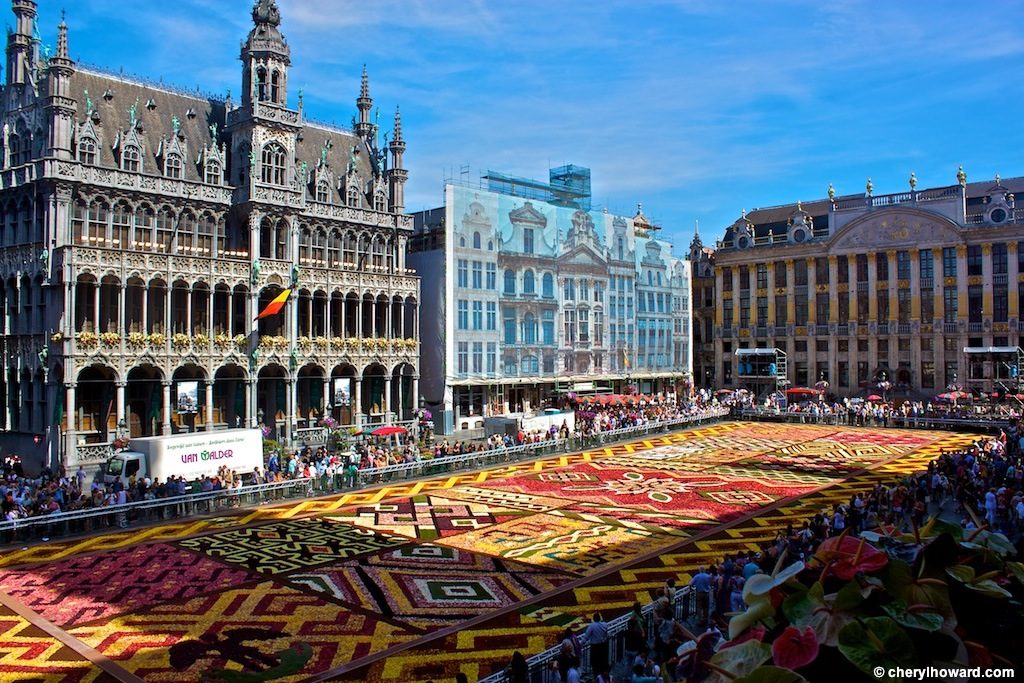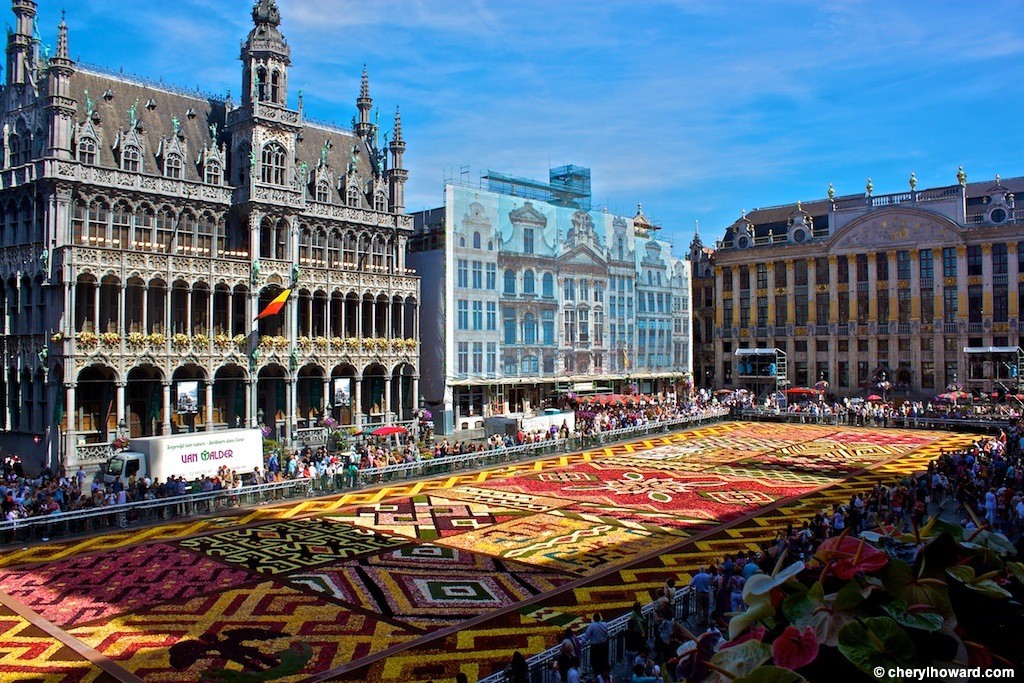 It's not uncommon that more than 100,000 people came to view this tourist attraction at Grand Place and take part in a tradition celebrated since 1971. The floral carpet idea was originally developed by landscape architect E. Stautemans, who'd a passion for begonias and oddly enough, developing floral carpets.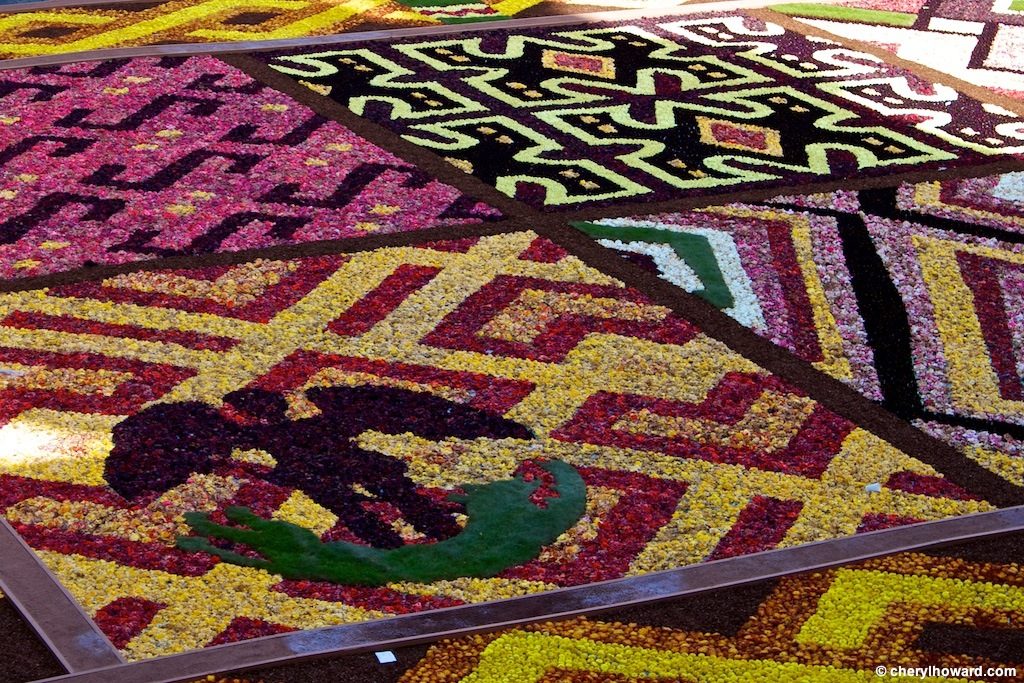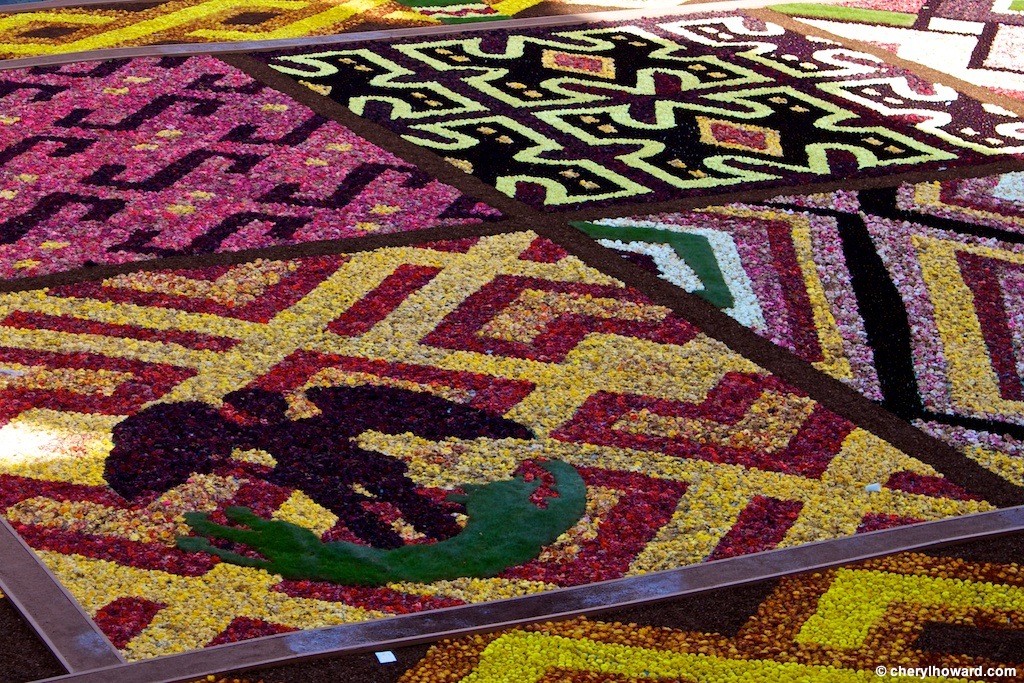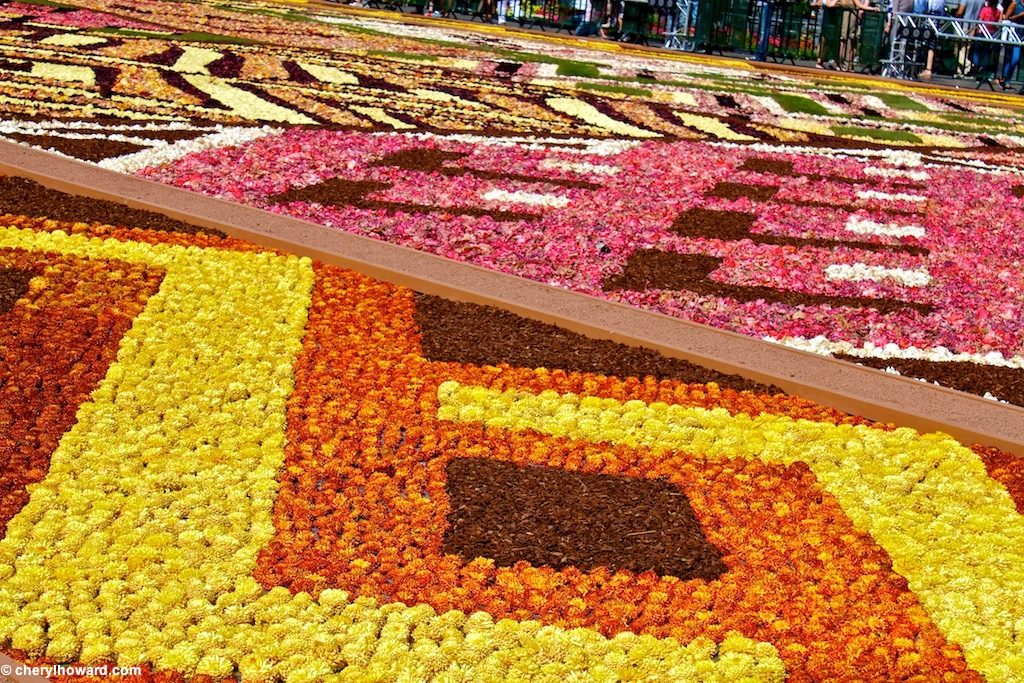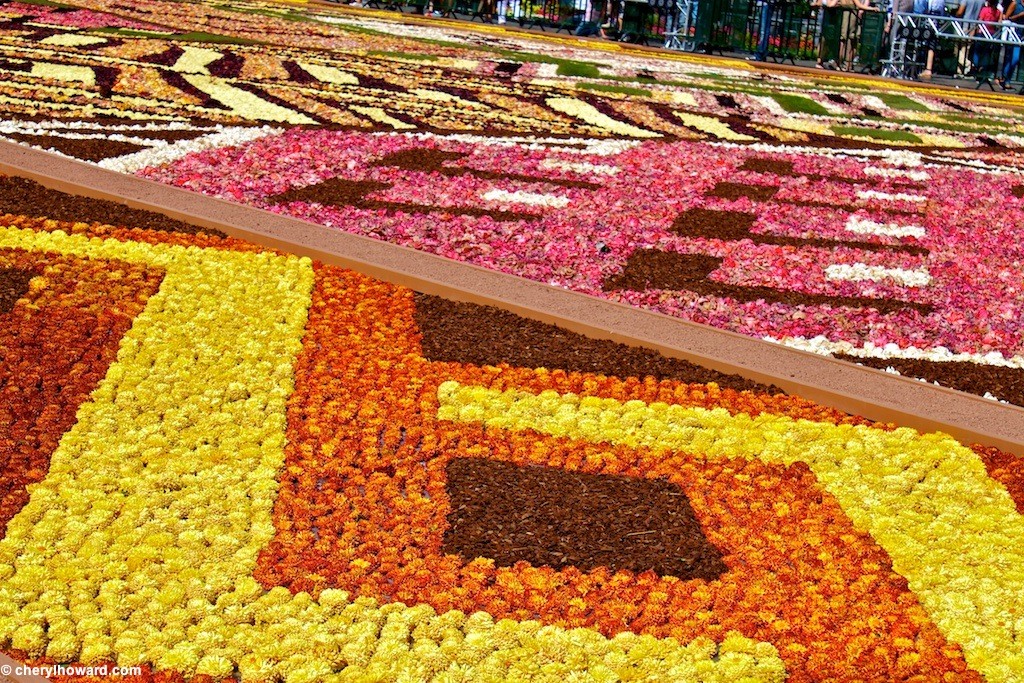 I feel incredibly lucky to have been able to see the floral carpet for myself, something I'd always dreamed of doing!
What do you think of the floral carpet in Brussels? Have you been to this most fabulous and beautiful event?
Location
Good To Know
1) Visit the floral carpet as early as possible during its brief exhibition, to see it at its freshest and finest. In fact, it's best to visit on the opening night when a special presentation is held.
2) Otherwise, tour the town hall at Grand Place to get a panoramic view of the carpet (admission is approximately €5).
3) And don't forget to stop by at night to view the flowers and the surroundings in a way more romantic light.
4) To find out exactly when the next floral carpet will be revealed, check the city's website: http://www.flowercarpet.brussels/en
5) If you need somewhere to stay while in Brussels, look at your options with booking.com.
6) Make your time in Brussels really fun and go on a guided tour.
7) If you like unusual places and things, check out some of my other posts.
If you like this post, share it on Pinterest.
*Disclosure – My weekend stay in Brussels was complimentary, courtesy of Belgien Tourismus. Any opinions expressed are entirely my own. This post contains some affiliate links. If you book a tour or hotel, I'll earn a tiny commission at no extra cost to you. Thanks for your support.