The Ever Dreamy Hotel Rivalago in Sulzano Italy – Estimated reading time: 7 minutes
Being a long time traveller and now travel blogger, I've stayed in a lot of hostels, hotels, and rental flats. Over time, they all become a bit of a blur with none really standing out more than another. But now there's a certain hotel, that I can't get out of my mind. It's beautiful, peaceful and inviting. One one night there was not enough and I find myself yearning to return. Maybe it's because I like pretty things, romantic places, and being treated like a princess. And who doesn't like that?
So which hotel was able to capture my heart? Hotel Rivalago in Sulzano, Italy which rests on the shores of Lake Iseo.
Hotel Rivalago In Sulzano Italy Is All About Romance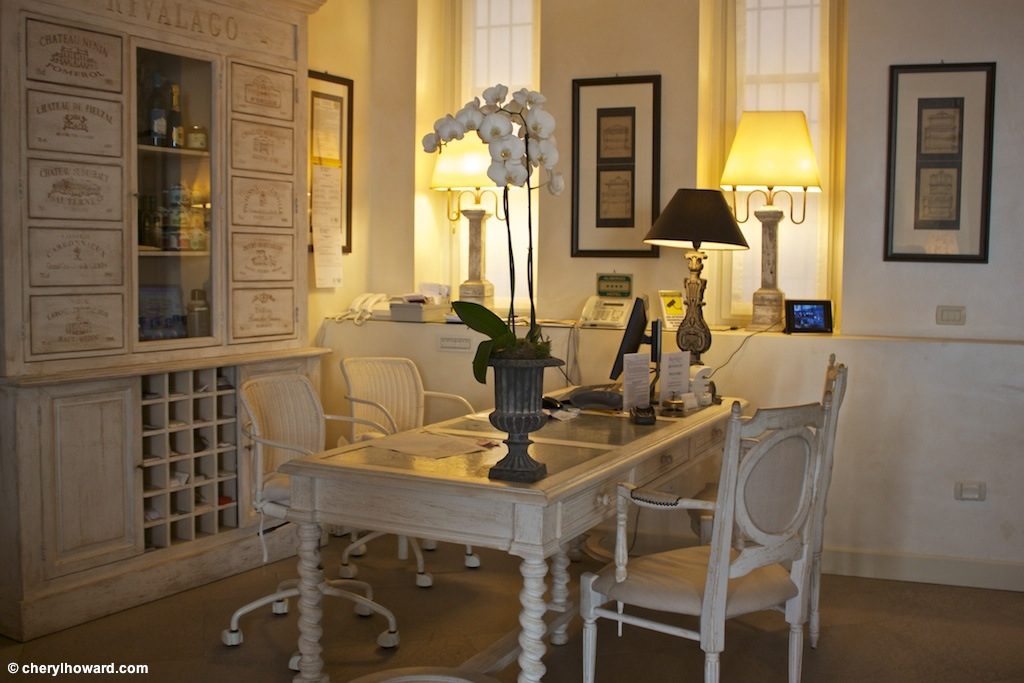 A small family run hotel, it's neither too large nor too small. You immediately feel at home when you're welcomed by the friendly and courteous staff at their small front desk. There's also a cozy lounge area where you can eat a meal, use the Internet and borrow a book from their little library. Had I more time there, I would have curled up in a chair and read for a while.
Recommended reading: While in Sulzano, be sure to check out Isola di Loreto, a tiny island in Lake Iseo complete with its very own castle. If you're visiting Brescia, see how to spend a perfect day there.
Glimpsing Into One Of The Rooms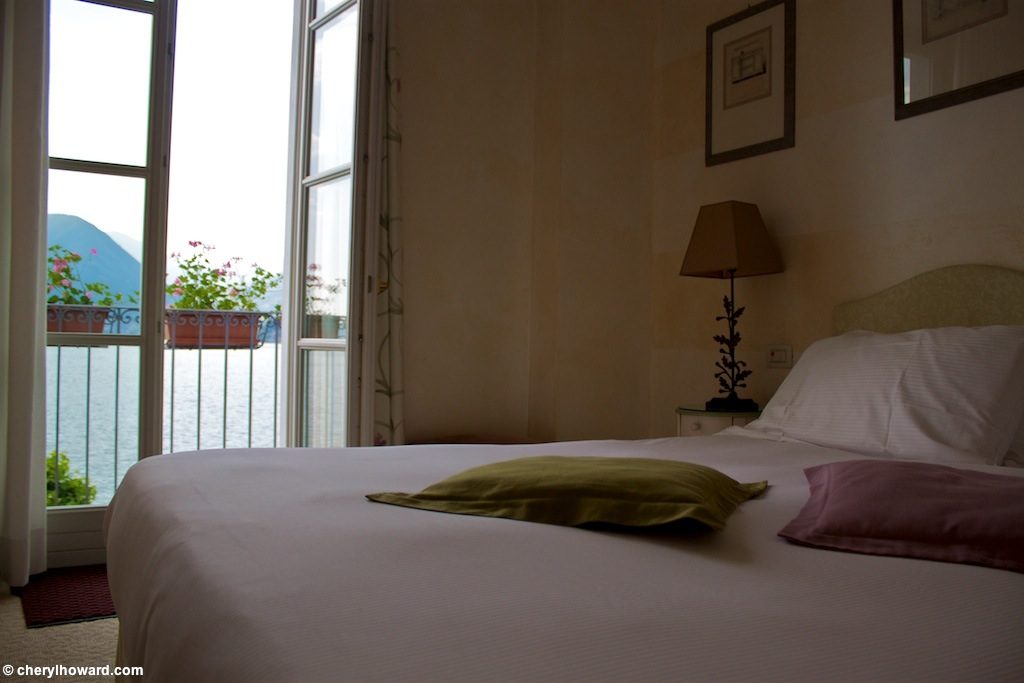 My room was tastefully decorated with neutral tones and pastel colours. It was feminine, chic and accented nicely with cute throw pillows and a patterned chair. I especially loved the soft white terry cloth robe, which I wore while standing on my terrace drinking prosecco. Yes indeed, life was good at that exact moment.
A Stunning View Over Lake Iseo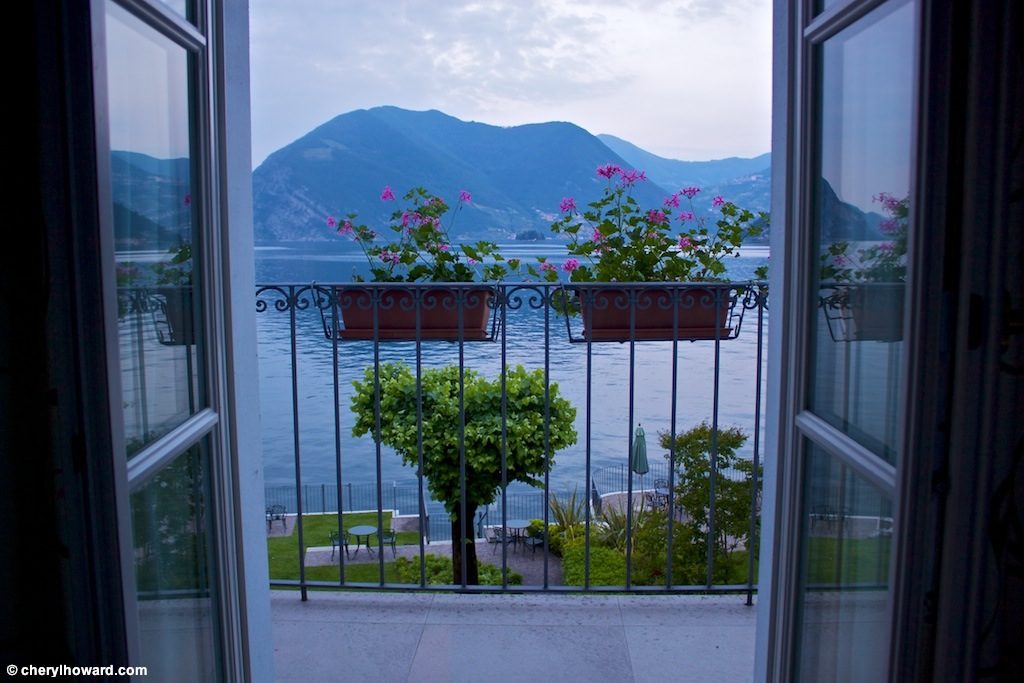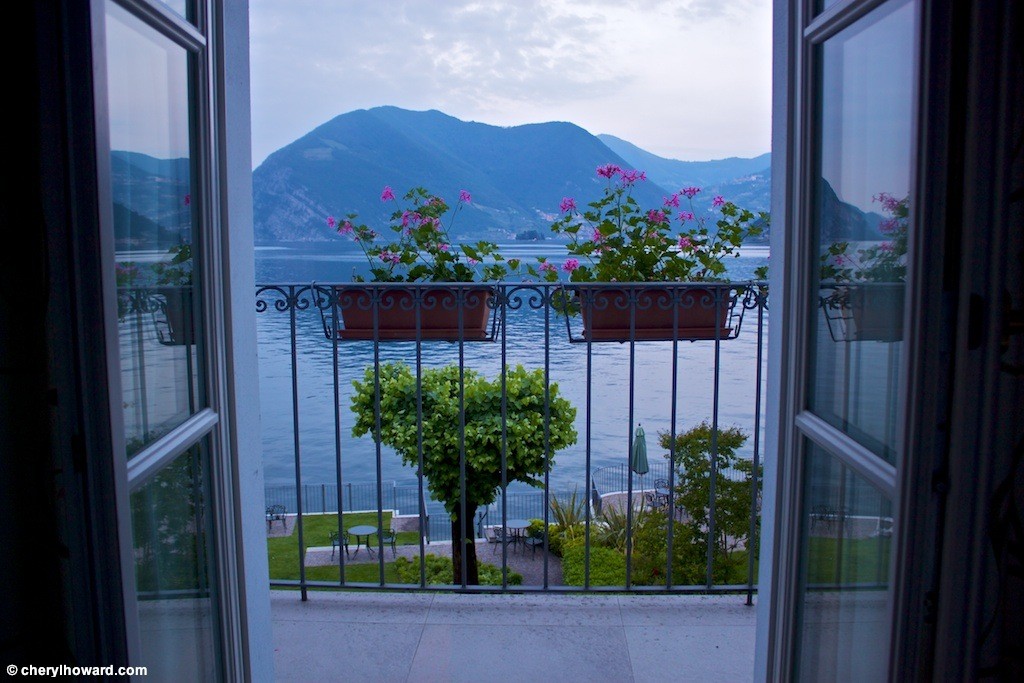 Then there was those unforgettable views of Lake Iseo from my terrace. Can you now see why it was so tough to leave Hotel Rivalago?
The Outdoor Pool and Dining Area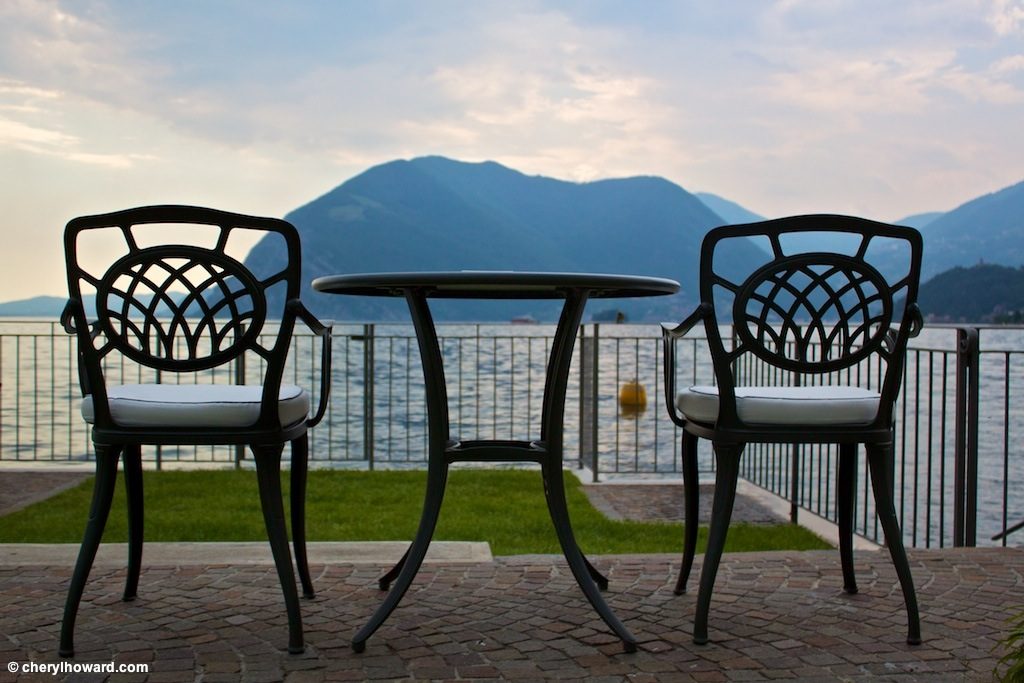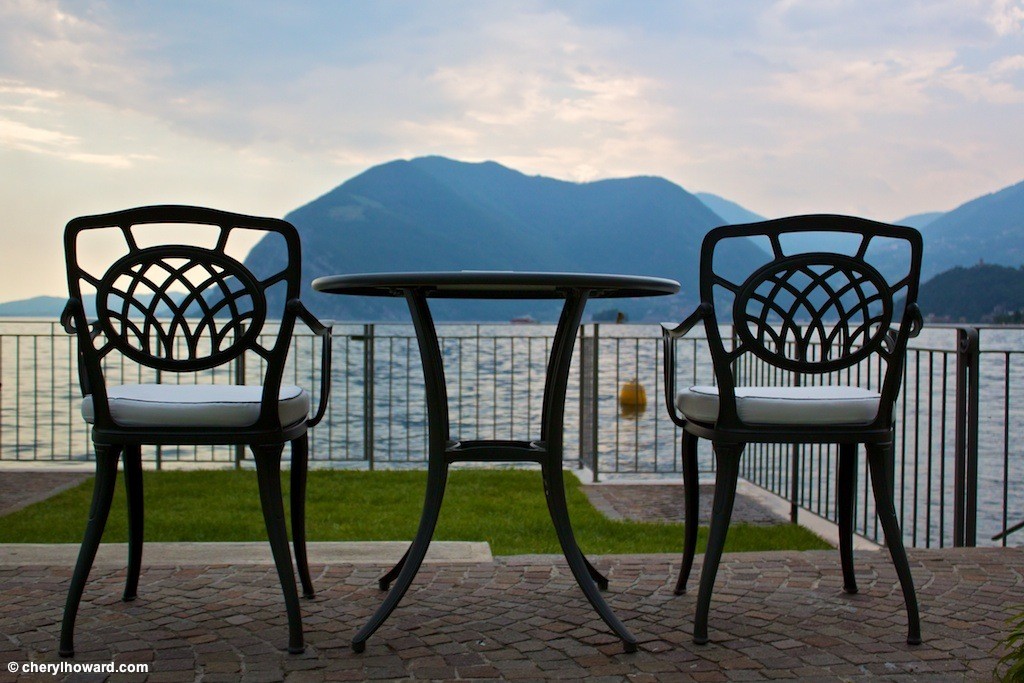 As if the inside wasn't lovely enough, the outdoor eating and pool areas were stunning. Imagine having breakfast here while watching the early morning sunrise!
Hotel Rivalago is perfect for someone (like me or you!) looking for solitude and inspiration, a couple wanting a romantic getaway or discerning travellers looking for a refined hotel experience in Lake Iseo.
Location
Good To Know
1) During high season, be sure to book long ahead of your planned stay so you can get a room with a view of the lake.
2) While my room had a small terrace, other ones have larger ones complete with lounge chairs.
3) Wifi's available, but is painfully slow.
4) Cars and boats are also both available for rent.
5) If you'd like to see other accommodation options, check out booking.com.
6) While in the Lake Iseo, go on a guided tour.
7) If you like travelling in Italy, give these posts a read.
If you like this post, share it on Pinterest.
*Disclosure – My stay at the Rivalogo Hotel was complimentary, courtesy of Brescia Tourism. Any opinions expressed are entirely my own. This post also contains some affiliate links. If you book a tour or hotel, I'll earn a tiny commission at no extra cost to you. Thanks for your support!