Whenever I travel, I like to seek out more unusual and alternative things to do in the city. While mainstream tourist sites have their merit, more weird & offbeat sites can be super fun. During some of my recent travels, I checked out some curious things like the dragon in Brno, the Museum Of Toilet History in Kyiv, and this quirky bookstore in Venice where books are stuffed into gondolas and canoes.
So when I spent a weekend in Belgrade, I made sure to check out the Nikola Tesla Museum so I could learn more about the great man and all of his remarkable inventions.
Get To Know The Genius At The Nikola Tesla Museum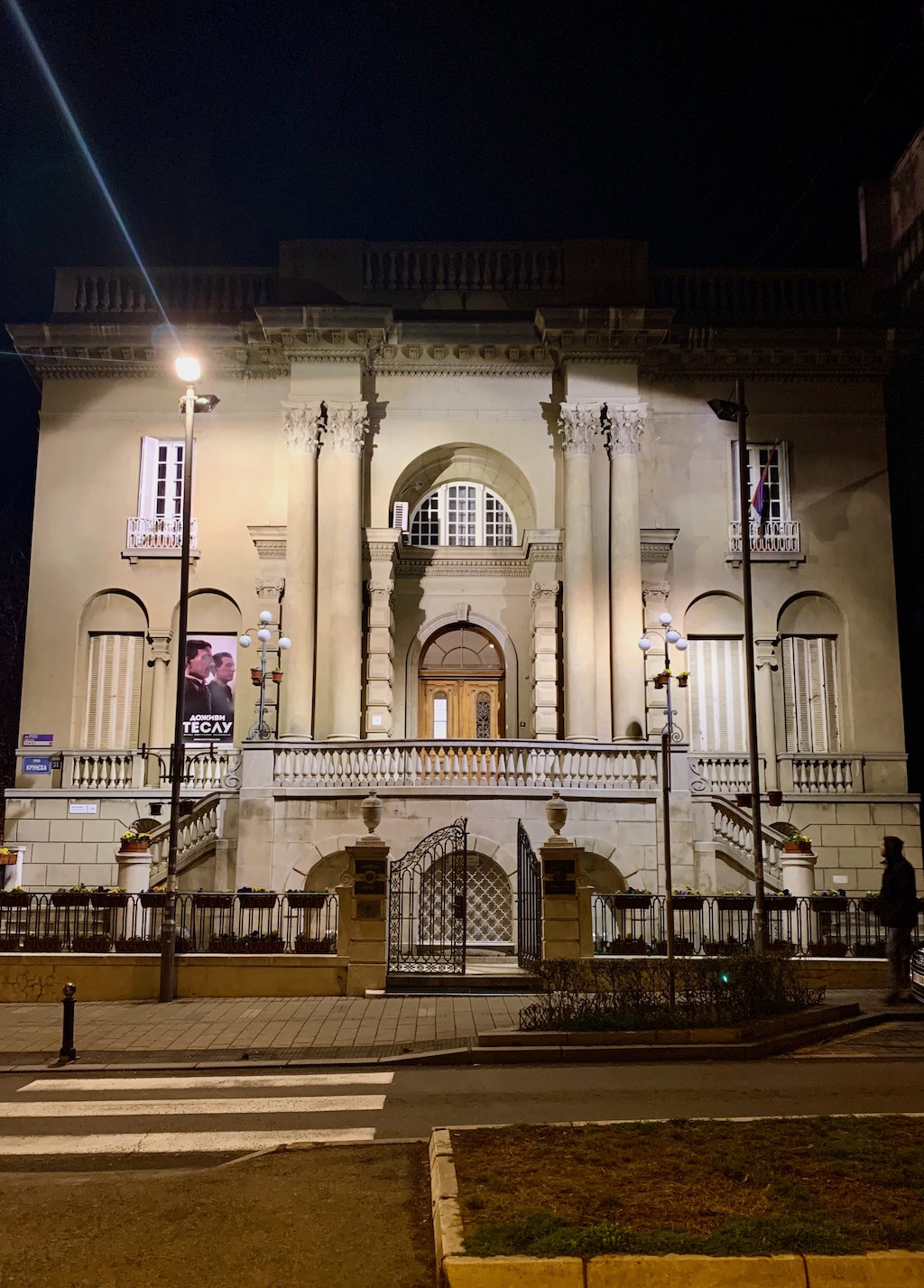 In central Belgrade, you'll find the Nikola Tesla Museum (Muzej Nikole Tesle), a science museum celebrating Tesla's life and body of work. The museum is home to the world's largest Tesla archive with 160,000 original documents, 2000 books and journals, 1200 technical exhibits, 1000 plans and drawings, and 1500 photos and plates of technical objects and instruments. The collection is even part of UNESCO's Memory of the World Programme.
Who is Nikola Tesla?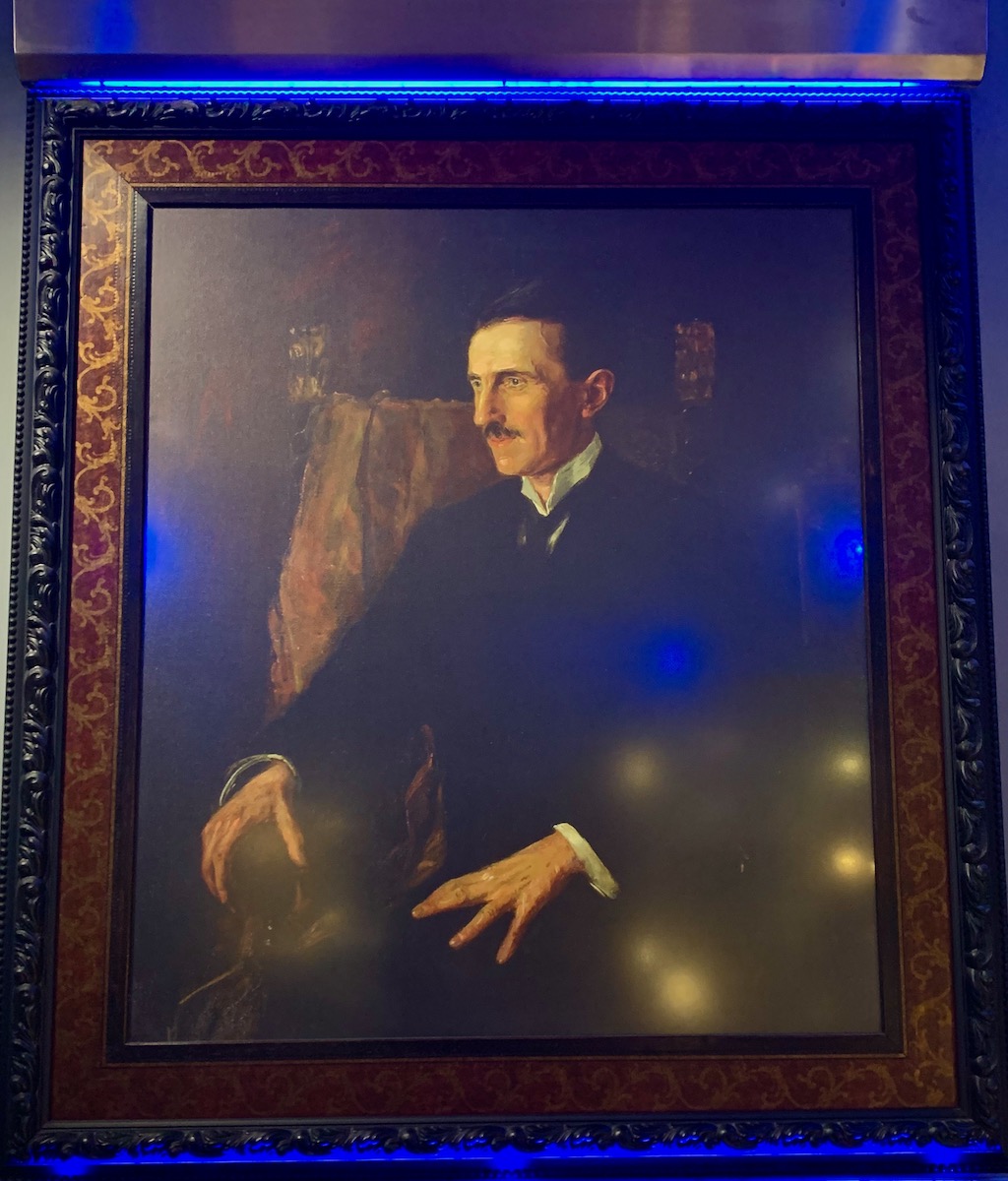 Nikola Telsa is said to have a Serbian background (although some maintain he's Austrian, with others saying he's Croatian) and hails from Smiljian, now part of modern-day Croatia. Born in 1856, he went on to study both engineering and physics without ever obtaining a degree, and then start working in the telephony and electricity fields. He eventually moved to the United States and became a citizen in the 1890s. Gaining experience and notoriety over the years, he invented such things as the induction motor and the alternating current electrical system. He also significantly contributed to the development of x-ray technology and wireless communications. Tesla was renowned the world over for being an inventor, mechanical engineer, electrical engineer, and futurist.
Recommended reading: Was Tesla Serb or Croat? The Ridiculous and Very Balkan Diplomatic Row
Regardless of where he's truly from, Serbia holds Tesla dear to its heart and Belgrade's airport is even named after him. Tesla felt strong about his roots as well, as a decade after he died, his nephew Sava Kosanović, acting on his uncle's wishes, brought the collection to Belgrade to this very museum.
About The Nikola Tesla Museum In Belgrade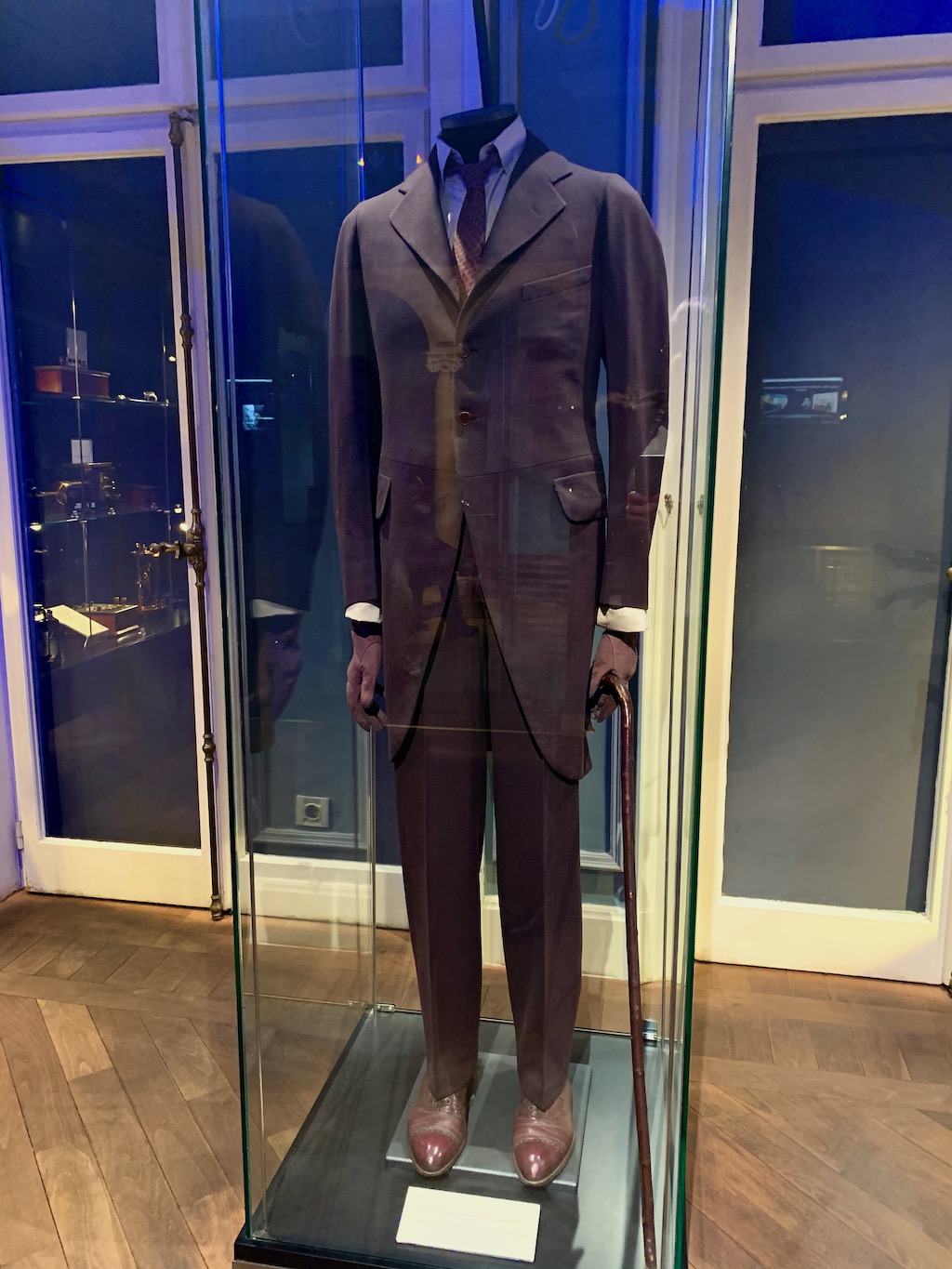 Established in 1952, this small but mighty museum housed in a residential villa won't take more than an hour of your time. You learn so much about this extraordinary and fascinating man and get to take part in literally electrifying interactive exhibits, that you won't soon forget your experience here.
Most people take part in a guided tour of the Nikola Tesla Museum – if you like, you can opt for the tour and view the various rooms, but the tour is far more interesting and fun.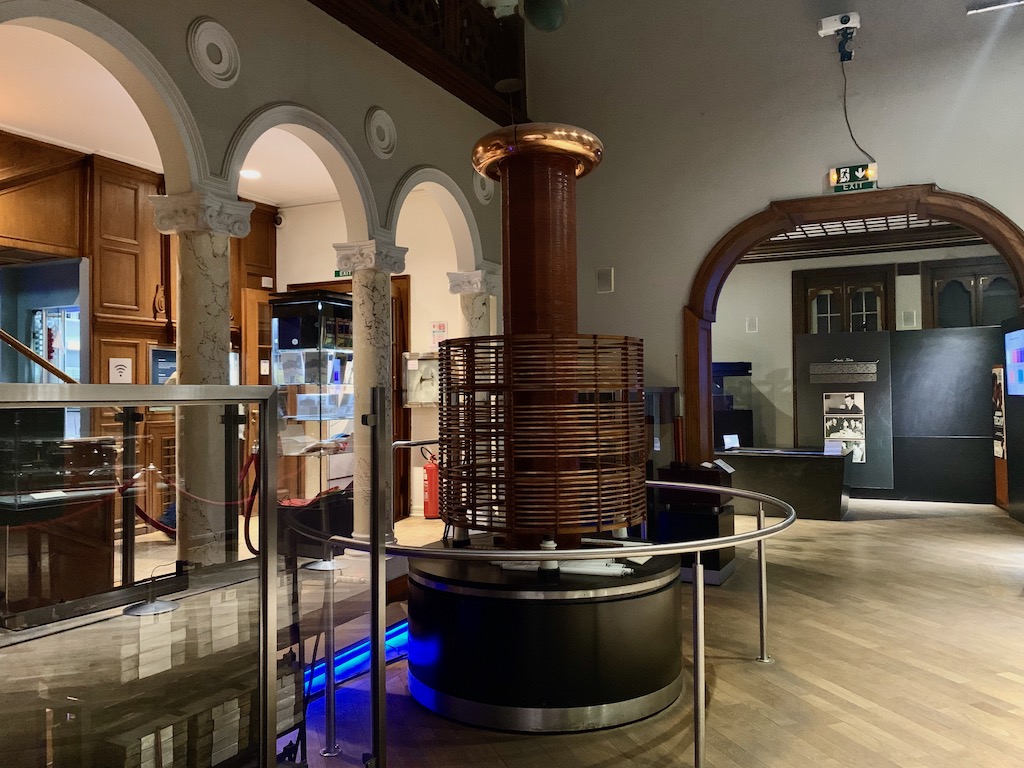 The first part of the tour features a 15-minute long video overview of Tesla's life, noting his various inventions, and highlighting the tremendous highs and lows he went through (especially his intense rivalry with Thomas Edison). The second part of the tour lasts about 30 minutes, where you can see the 3D computer-generated models of his inventions, see how the Tesla Coil really works, view demos of induction engines, and more. This part of the tour is really the most enjoyable part of the experience! If you're brave enough, you can volunteer to receive an electric shock or use lit-up bulbs and pretend to fight one another "Jedi style".
After the tour's complete, you won't need much more time to browse the museum and gift shop (there are about five or six rooms). You can probably get through this in less than 30 minutes. Weird highlights include viewing his ashes stored in a golden orb, as well as a death mask!
If you want to see the museum without leaving the comfort of your couch, check out their virtual tour offerings.
There Are Other Tesla Museums And Science Centers Out There
We all have a serious crush on this dude, as there are even more museum's out there dedicated to Nikola Tesla. You can find them in Zagreb, New York City, and Colorado Springs.
Our Favourite Nikola Tesla Quotes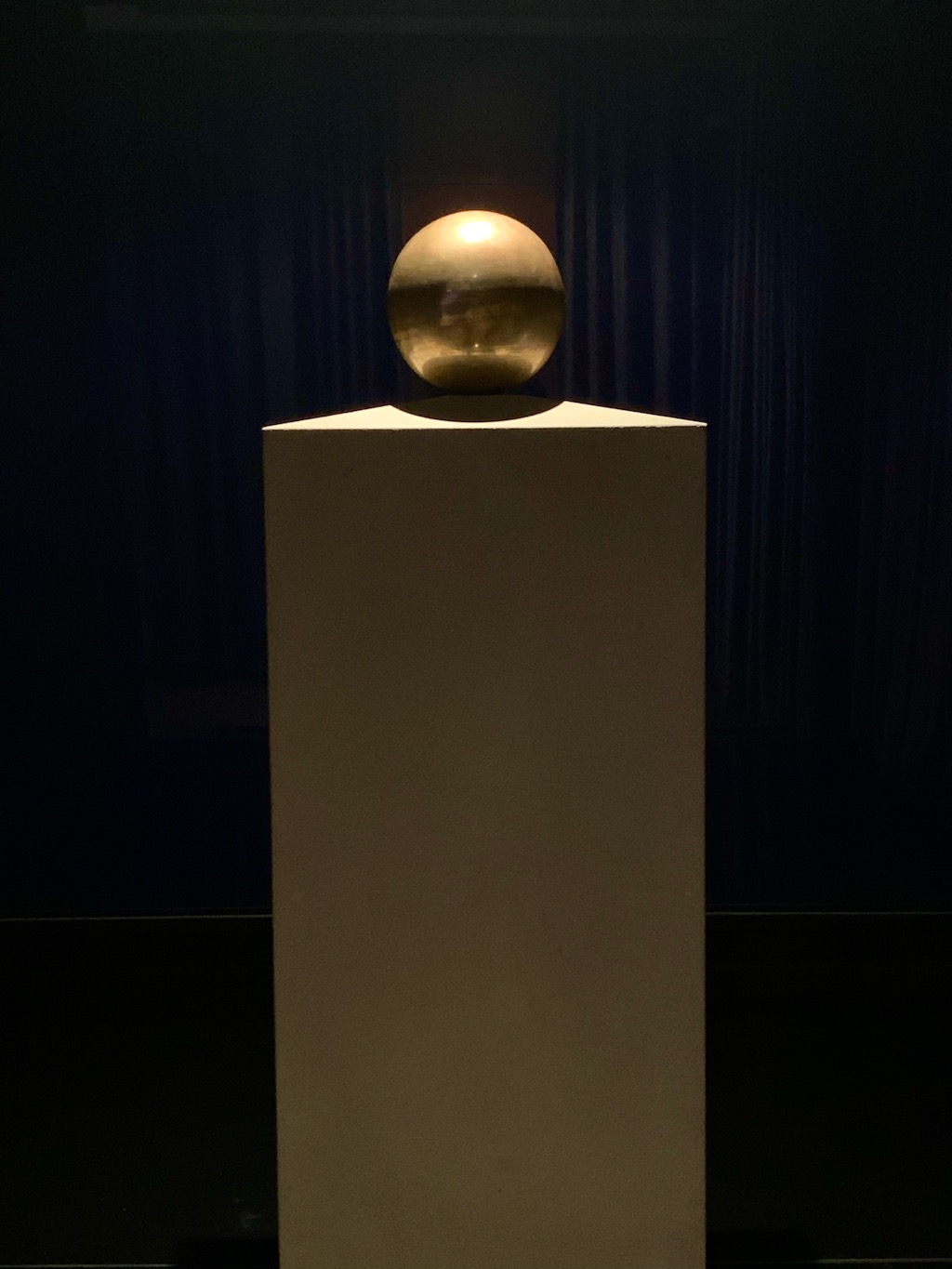 Nikola Tesla was an extraordinary man who changed our world for the better. As with many great historical figures, he has said many brilliant things worth remembering.
Here are some of our favorite Nikola Tesla quotes:
1) "I don't care that they stole my idea … I care that they don't have any of their own."
2) "Of all things, I liked books best."
3) "It's not the love you make. It's the love you give."
4) "All that was great in the past was ridiculed, condemned, combated, suppressed — only to emerge all the more powerfully, all the more triumphantly from the struggle."
5) "The scientists of today think deeply instead of clearly. One must be sane to think clearly, but one can think deeply and be quite insane."
6) "We crave for new sensations but soon become indifferent to them. The wonders of yesterday are today common occurrences."
7) "Peace can only come as a natural consequence of universal enlightenment and merging of races, and we are still far from this blissful realization."
Watch/share this video about the Nikola Tesla Museum and better yet, subscribe to my Youtube channel for even more travel-related videos.
What do you think about the Nikola Tesla Museum in Belgrade? Have you been and what did you think? After reading this article, are you itching to go there ASAP? Tell us about it in the comments below.
Nikola Tesla Museum Location
Just where can you find the Nikola Tesla Museum? Krunska 51, Beograd 11000, Serbia.
Nikola Tesla Museum FAQ
There are a lot of things you need to know before you visit the Nikola Tesla Museum, so we've taken the time to answer the most common questions about your visit:
1) How can I contact the museum for more information? You can call them at +381 11 2433886, visit their website (https://nikolateslamuseum.org/en/), and/or email [email protected].
2) What are the opening hours of the Nikola Tesla Museum in Belgrade? They're closed on Mondays, but are open on all other days from 10:00 – 20:00. Note, the opening hours may differ during Coronavirus. The hours listed on the plaque outside the museum are also said to be incorrect. Contact the museum to confirm the exact times.
3) How much does a ticket cost? A single ticket to the Tesla Museum costs 500 RSD (about €4 or $5 US). Children under the age of seven can get in for free. Groups of 10 or more people are eligible for discounts if booked in advance, with each ticket costing 300 RSD (€2,50 or $3 US). Contact the museum via email to make your group bookings.
4) Can I pay for my ticket with a credit or debit card? No. The Nikola Tesla Museum in Belgrade only accepts cash payments in the local currency. No foreign currency or electronic payment is permitted.
5) Is there a gift shop? Yes, you can get your fill of Tesla-related souvenirs like t-shirts and tote bags. You can also buy some books – while most are in Serbian, there is a small English selection.
6) Can I take photos and videos inside the museum? Yes, you can. However, if you record the video at the beginning of the tour, you can only do so in 10-second segments.
7) How much time do I need for the Nikola Tesla Museum? On average most people spend about one hour (including myself), which includes a 15-minute video about Tesla and then a guided tour lasting about 30 minutes. As the museum is small, you only need another 15 minutes to wander around and browse through the gift shop.
8) Should I take a guided tour of the museum? Absolutely. Not only is the tour included in the ticket price, but the video is also informative and the interactive parts are way fun. You get to experiment with electricity and see the Tesla coil in action! You can still visit the museum without doing the tour, but we recommend not skipping the tour.
8) How often are tours held at the Nikola Tesla museum? They are held hourly. The schedules often change, so get in touch with the museum to find out specifics.
9) Are the tours held in English? Most tours are only offered in Serbian, but two English tours are held each day. Contact the museum for exact times.
10) Do I need to book my tour in advance? Unless you're making a group booking, you can just show up and buy a ticket. We recommend getting there at least 30 minutes before the tour is scheduled to start.
11) Does the museum have wifi? Yes, they do. Just ask the staff. This is especially handy for European residents who cannot enjoy data roaming when traveling in Serbia due to the country not being part of the EU.
12) Is there a place to store our bags or hang our coats? No, there are not any lockers or coat checks. You are advised to keep your belongings with you at all times.
13) Is the museum good for kids? For sure. While the introductory video might be dry for them, most children really enjoy the interactive experiments.
14) Are the experiments dangerous? Not really. However, the staff do ask that people with pacemakers not take part in the experiments and leave the room.
Transportation Options In Belgrade
Tips and tricks for navigating the various transportation options in Belgrade:
1) To get to Belgrade's city center, you can drive, take a taxi, bus, or use a rideshare:
From the airport – Belgrade Nikola Tesla Airport (BEG) is 18 kilometers west of the city center. You can take Bus 72 , which you can get at the Terminal 1 departures level. Running two times per hour from 4:00 – midnight, the trip will take about an hour and will bring you to Zelini Venac market. You can buy a ticket on the bus for 150 RSD. You can also take the A1 minibus, which goes to Fontana (Novi Beograd) and Slavija Square. You can buy the ticket on the bus for 300 RSD. The buses are air-conditioned and more tourist-friendly than the local bus. The journey will take up to 40 minutes. You can also take a taxi – all fares are fixed in advance and range from 1400 – 2200 RSD, depending on where you're heading. Some taxi companies charge luggage fees. Tip: To check the status of your flight, use this flight delay app.
From the main train station – Most domestic and international trains arrive and depart from Beograd Centar, also known as Prokop. As the station is located in the heart of the city, walk, take public transit, hail a taxi, or use a ride-share to reach your hotel or other accommodation. Bolt is the go-to app used by locals.
From the main bus terminal – Coaches arrive and depart from Belgrade Bus Station (BAS). Same as the train station, the bus terminal is located in the heart of the city, so take your choice of transport options.
2) There are numerous ways to make your way around Belgrade:
Taxis – As taxi scams are plenty, call a taxi so your ride is recorded by the taxi company. Prices are 140 RSD as the starting fare, then 55 – 110 RSD per kilometer (depending on the time of day), and 12.5 RSD per minute of waiting time. Go to taxi companies are Beogradski Taxi and Pink Taxi Beograd.
Ridesharing – As mentioned above, use Bolt to quickly and cheaply move about the city. It operates similarly to Uber.
Bikes – You can rent bikes from numerous places to easily get around the city. Be careful though, as the traffic is quite heavy, especially in Belgrade's center.
Public Transit – Visit GSP Beograde for more information about Belgrade's public transit system.
Driving – If you feel confident enough to drive, rent a car and get around on your own.
Where To Stay In Belgrade
These are some of the best Belgrade accommodation options.
1) Book a hotel, hostel, or private apartment for your stay in Belgrade.
2) For my weekend in Belgrade, I stayed at the Public House Hotel. I highly recommend this hotel as it's centrally located, they offer free airport pickup, and provide you with a mobile phone for the duration of your stay. As Serbia isn't part of the European Union (EU), steep roaming fees apply for anyone with a number from an EU country. Public House Hotel saves you the money and hassle of buying a local sim card. You can even use their phone as a hotspot for yours.
Paying For Things in Serbia
Tips for knowing how to handle your money and cards when you're visiting Belgrade, Serbia:
1) Serbia has its own currency, the Serbian dinar (RSD).
Check xe.com to find out how your local currency fares against the Euro, US dollar, etc.
While most places will accept bank or credit cards, smaller shops often only take cash. Get yourself some cash at a local bank machine.
If you do pay by card, you'll be asked which currency you want to pay in – choose to pay in the local currency (RSD), as you'll save money on the exchange rate.
2) Serbia tends to be cheaper than other more popular destinations in Europe and you'll find that your money goes a long way here for everything from your accommodation to eating out, and more.
3) You cannot change dinars inside the airport – shops will take the local currency, but all prices will be in Euros.
4) The duty-free shop is way overpriced. Buy your favorite rakija at a shop in the city instead! Your friends will love you, trust me.
5) If you can avoid it, wait to exchange your money somewhere in the city (you'll find tons of places to do so). The exchange rate at the airport tends to be quite high.
Good To Know About Belgrade
There are some things you need to know when you're visiting Belgrade:
1) To really experience the city, book a guided tour.
2) Serbians are huge fans of smoking and they smoke everywhere, typically in bars and cafés, but even in restaurants when having dinner. While this will be a shock to most visitors, there isn't much you can do about it without causing an unneeded fuss. You can ask to sit in the "nonsmoking" section of a restaurant (if they even have one), but with no barriers in the restaurant to separate the smoking and nonsmoking sections, there really isn't much of a difference. In nicer weather, you can eat or drink outside, otherwise, go with the flow and suffer silently.
3) Years back, the EU passed a law that provided free data roaming wherever you travel within the EU. As Serbia is not part of the EU, you're either going to need to take advantage of free wifi when you find it, buy a local sim card, or rack up excessive data roaming charges. If you're lucky, you may find a hotel that offers a free phone to use during your stay.
4) If you like the Balkans, give some of these posts a read:
*Disclosure – This post contains some affiliate links. If you book a tour or hotel, I'll earn a tiny commission at no extra cost to you. Thanks for your support!