There are plenty of things to do in Krakow, like visit the New Jewish Cemetery, The Pharmacy Museum or the Plac Nowy Jewish Market. There are also plenty of other activities you can do just outside of the city, like making the short journey to Wieliczka to see out the world's oldest salt mine, which dates back to the 13th century.
While touring a salt mine doesn't come to the top of most people's travel bucket lists, you might be surprised to learn that about 1.2 million people visit this UNESCO World Heritage site every year, including the likes of Pope John Paul II and Bill Clinton. For me, the idea of making a "journey to Middle Earth" to depths of 135 meters, seeing the cathedral carved out of salt, and observing various works of salt art appealed to my fondness for all things weird and offbeat sites.
All About The Wieliczka Salt Mine in Poland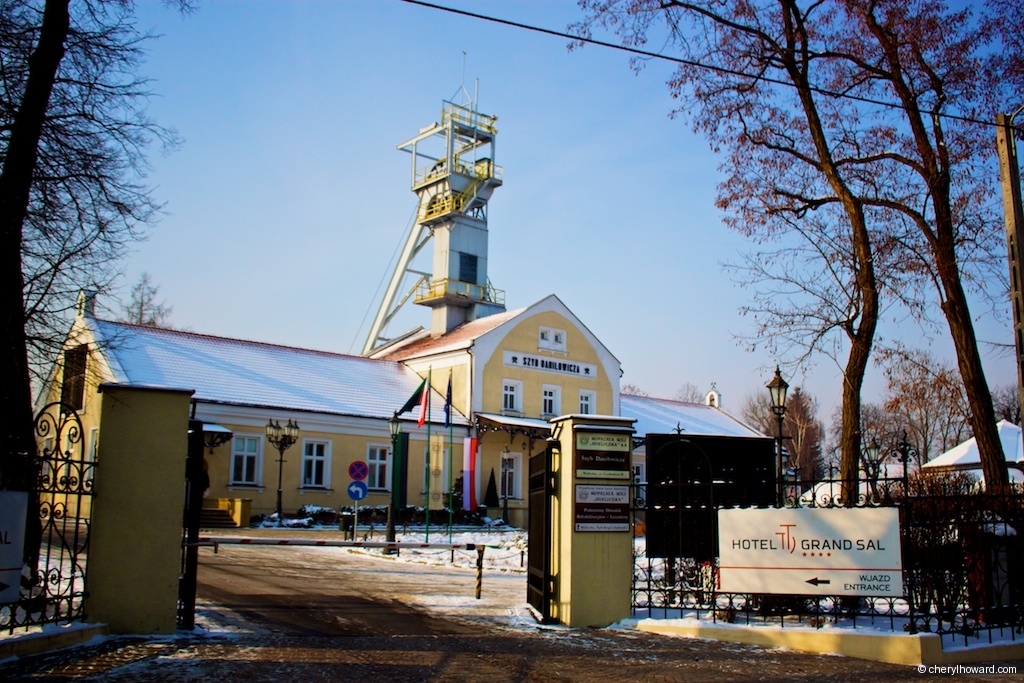 An excursion to the Wieliczka Salt Mines is probably one of the most touristy things you do in Krakow. I easily booked a half-day tour through my hostel, Secret Garden Hostel. The tour even included pick-up and drop-off services so you can avoid the stress of rushing to a meeting point and/or figuring out how to get there on your own.
Arriving at the site, the group waited around while our coordinator fetched the tickets and took care of other logistical arrangements. Despite it being low season, the salt mines were packed with swarms of people. As it was too cold to wander the grounds outside, I chose to warm myself up with a delicious cup of cappuccino at their little cafe.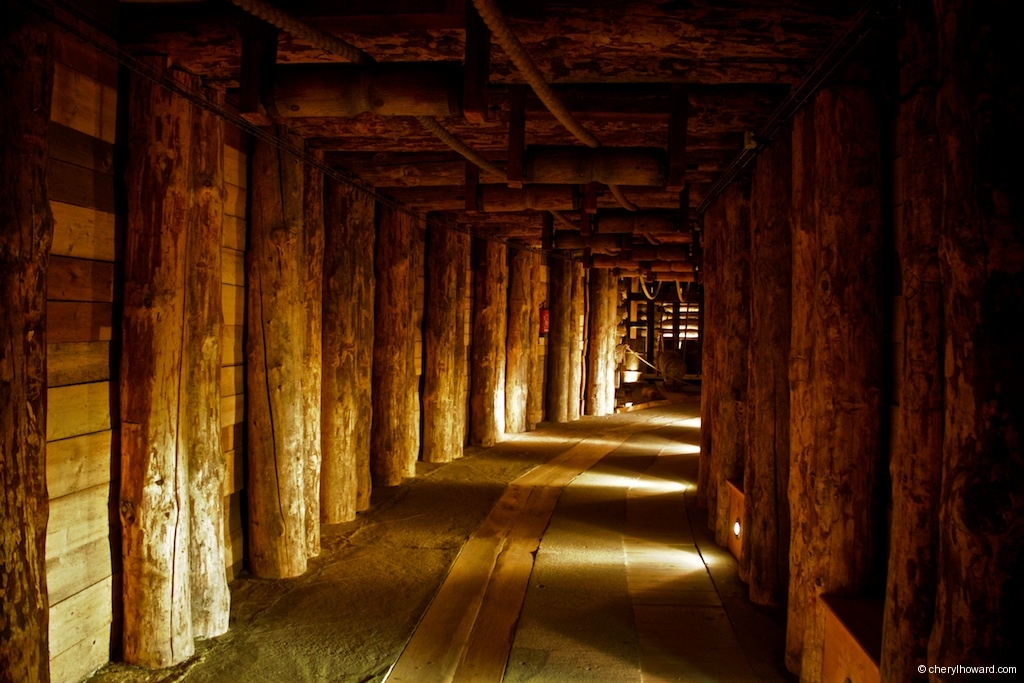 Eventually our coordinator rounded us up to wait in line for one of the uniformed tour guides (employed by the mine) to lead us to a 380 step staircase that would take us down 64 meters underground. The overall tour involves walking over 2 kilometers, lasts about 3 hours, and finishes at 135 meters underground. The mine actually stretches along 3 kilometers and reach depths of 327 meters, most of those parts being closed to the public.
If you think the hike sounds tough or you suffer from claustrophobia, you need not fret as the passage ways are very open and quite easy to walk along. You also stop for frequent breaks to listen to your tour guide speak abut the history of the salt mines and point out interesting items along the way.
The miners were a religious bunch and throughout the mine, you'll encounter various chapels such as this one. Then there's a rather special story about a Hungarian princess who is said to have "inspired" the culmination of salt in this particular mine. As the mines brought a great amount of prosperity to the region, Princess Kinga came to be viewed as the guardian angel to miners in the area. There are statues that depict the story of the princess and of course, are carved out of salt.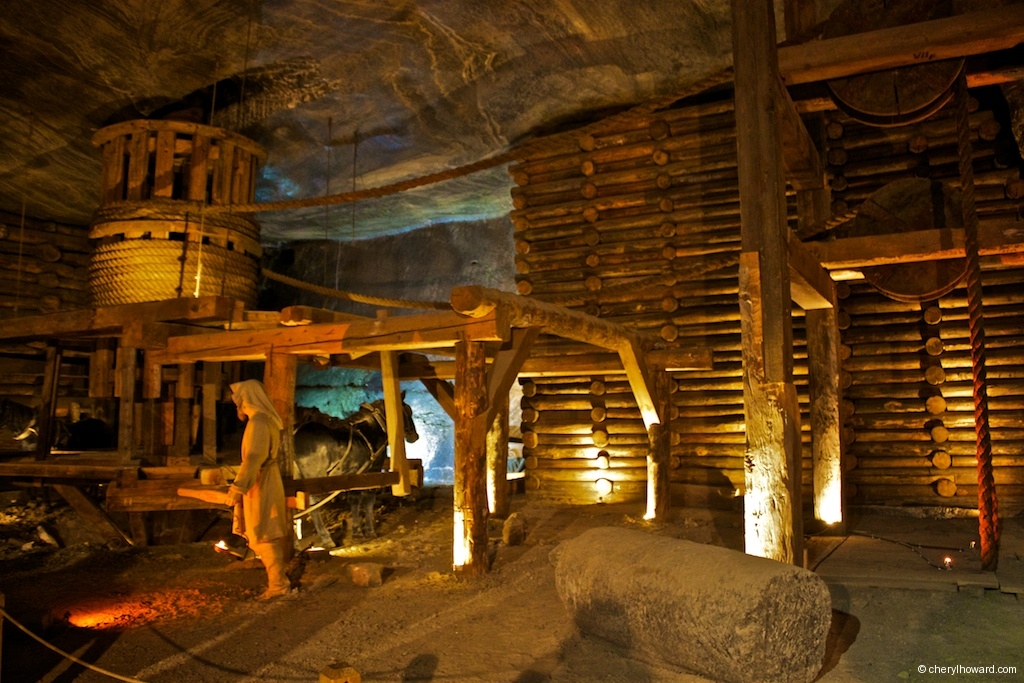 As you continue your walk, you'll see many recreations providing insight into how the mine was run by labourers. Not only were miners religious, they were also superstitious about gnomes! The group stopped as music played and we were treated to a super cheesy light show. This is where I almost regretted making a trip to the salt mine, as I could have been doing something a lot more fun like snapping photos of street art around Krakow.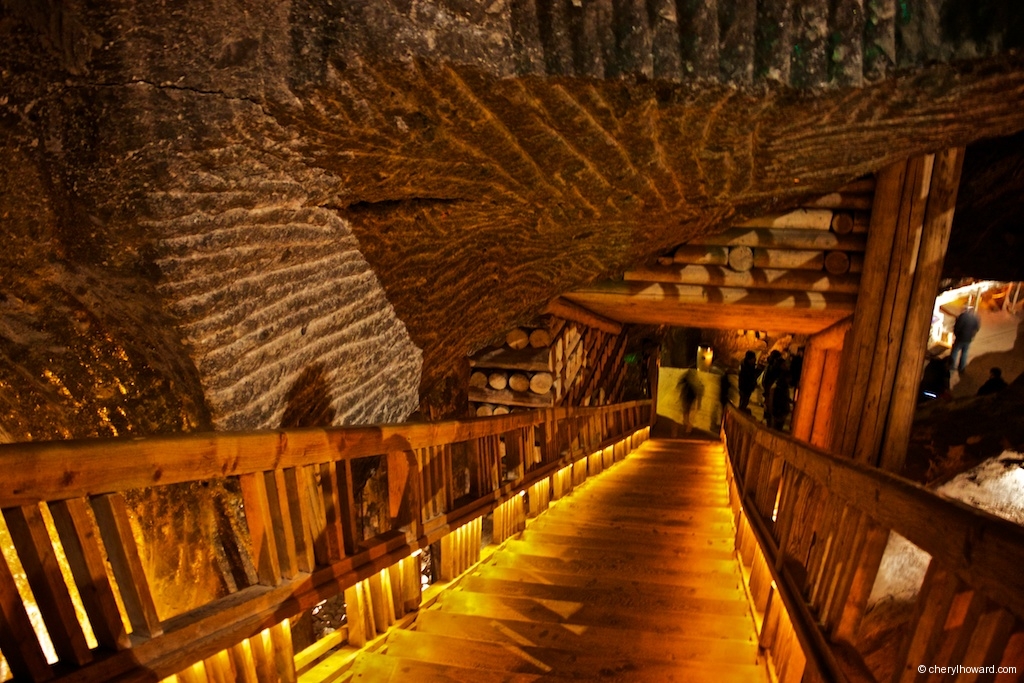 Then as we continued walking, things started to get more interesting. It finally felt that we were descending into Middle Earth and it started to look and feel like we were in a real life Lord of The Rings movie.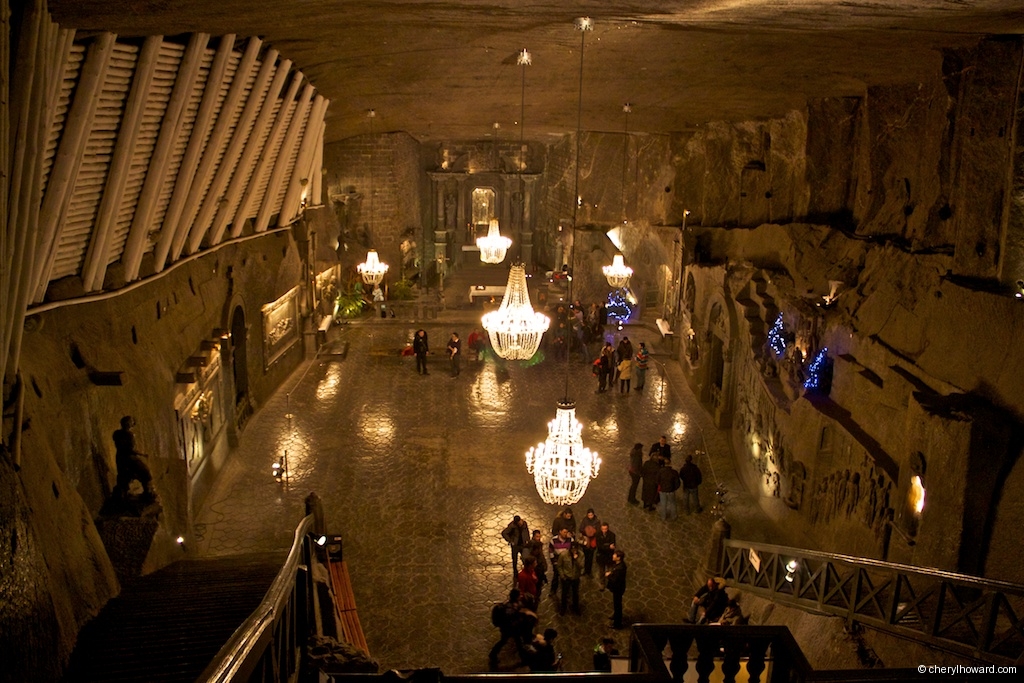 Finally, the absolute best part of the entire tour is the rather iconic cathedral, all of which is entirely carved out of salt. Even the chandeliers are comprised of salt pieces. Weekly church services are held here and people even book weddings and other religious events in this deep underground location.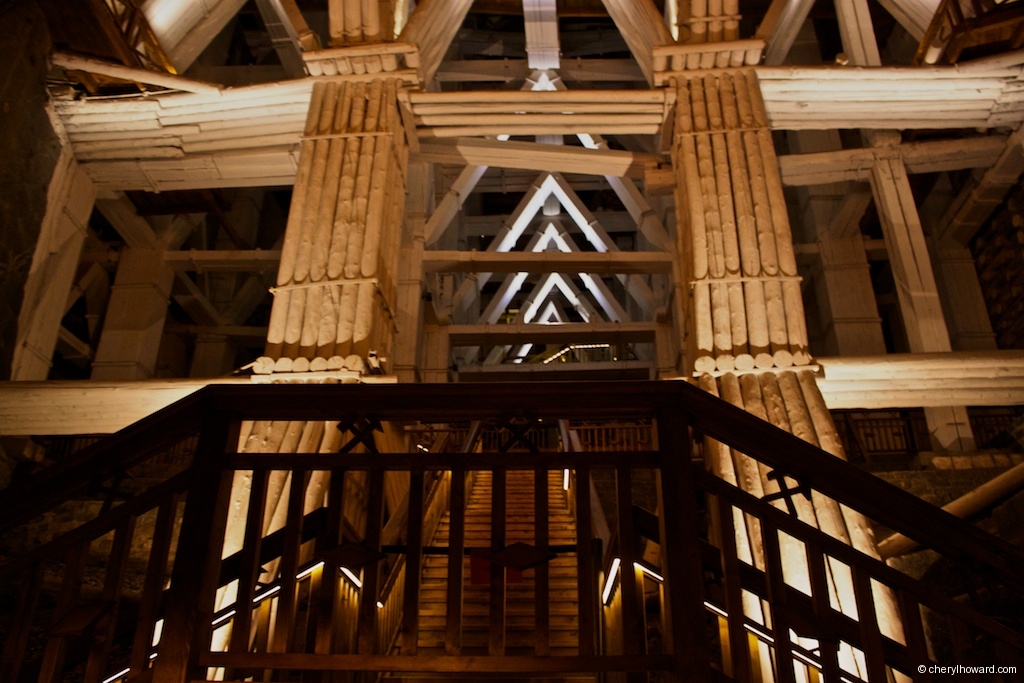 Next, we were treated to some rather stunning views of some mine shafts.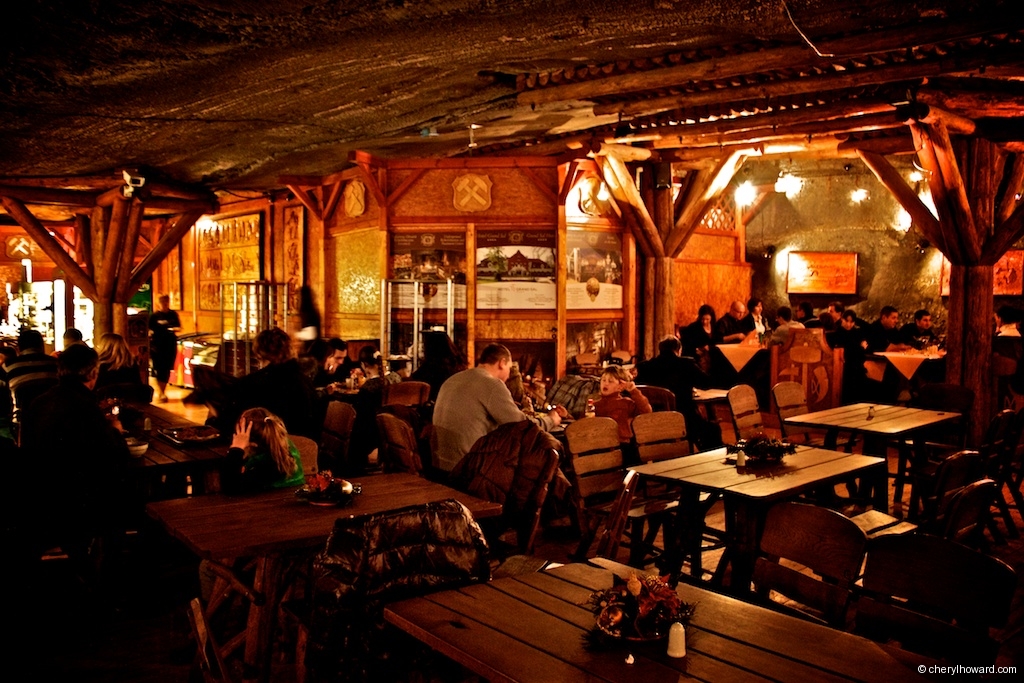 The tour ends and you then have the chance to purchase stuff from the gift shop. I picked up some rose scented bubble bath that contains salt from the mine and reportedly yields great health benefits. Not only this, you can stop for lunch at the restaurant there or gaze wonderingly at the ballroom where wedding receptions and other events are held.
What do you think about the Wieliczka Salt Mine? Would you visit this dark and deep underground location? Tell us more in the comments below.
Location
Good To Know
1) It's a really touristy place, so be prepared for a lot of people at the salt mine. Luckily, tours are spaced out so it never feels too bad.
2) Come with a pair of comfortable flat shoes, as there's a lot of walking and stairs involved.
3) If you're interested in making a visit to the mines, check out their website for more information and have fun reading through their FAQ. This was my personal favorite (and not just for the obvious typo):
Why cannot I touch and lick the salt sculptures?

The salt sculptures not only adorn the Mine, but are also very valuable historic monuments (the oldest ones along the Tourist Route date from the 17th century), so we protect them with particular care. The salt sculptures are exposed to the leaching process, or humid air dissolving salt. Tourists who touch the sculptures contribute to accelerating their destruction.
4) Admission prices vary, depending on whether you're booked as an individual or with a group.
5) More independent souls who aren't into group tours can also easily reach the salt mine via public transit and buy a ticket upon arrival.
6) If you need somewhere to stay while in Krakow, see your options at booking.com.
7) Make your time in Krakow all the more fun and take a tour.
8) If you like travel in Poland, check out some of our top posts.
A Day Trip From Berlin to Visit Szczecin Poland – Find out why you should visit Szczecin Poland. From old castles, to modern architecture, numerous museums, & craft beer, learn how to spend the perfect day.
How To Spend A Weekend In Gdansk Poland – How to spend a weekend in Gdansk, Poland. Think cool cafes, relaxing times at a sauna, eating pierogies, and enjoying the Old Town.
Poznan Restaurants for Breakfast, Lunch, & Dinner – The next time you're visiting Poznan, Poland try out these delicious and tasty Poznan restaurants for breakfast, lunch, and dinner.
*Disclosure – This post contains some affiliate links. If you book a tour or hotel, I'll earn a tiny commission at no extra cost to you. Thanks for your support!