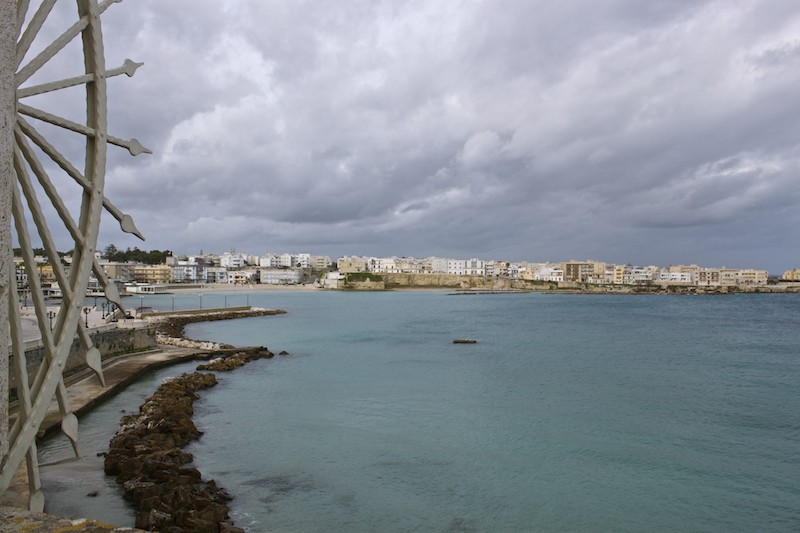 Otranto Italy: Take A Tour With These Photos – Otranto is one of the most gorgeous towns in Salento, Italy. It sits on the easternmost edge of Italy's coast and for this reason, remained one of Italy's most conquered locations for many centuries. The lingering medieval fortifications are now a modern-day tourist attraction.
Otranto Italy: Take A Tour With These Photos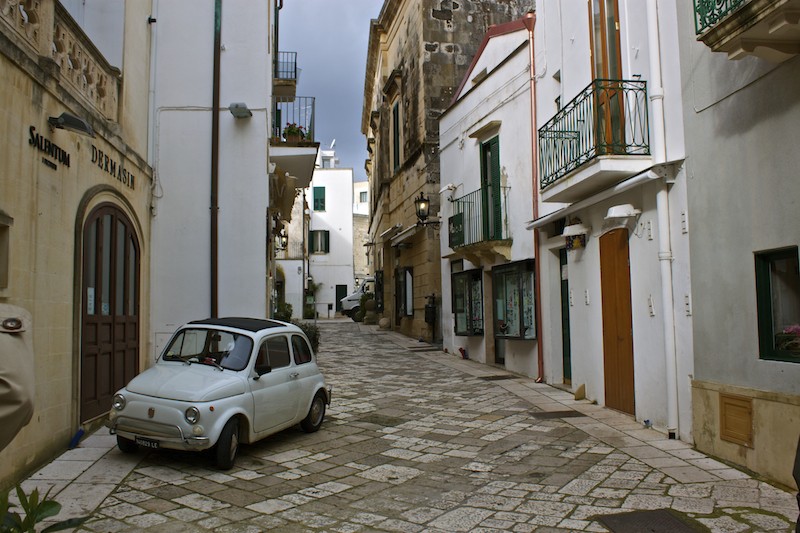 Even though I was only in Otranto for a few hours, I long to return so I can spend more time exploring its historical monuments (ahem, castles and cathedrals!), wandering the cobblestoned streets and sampling regional cuisine. Allow the romance and beauty of this place to take hold of your heart, as it did mine. Come and join me on a photo journey of Otranto.
Castello Aragonese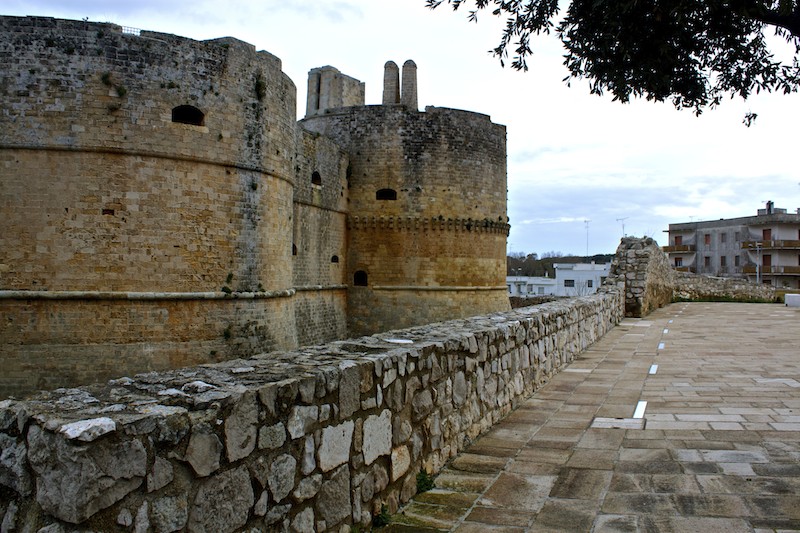 Castello Aragonese, once the heart of the town's defensive capabilities, now serves as a cultural venue which hosts events and art exhibits. I think it would be an incredible place to get married! I'm not really sure if they allow for weddings there, but a girl can dream.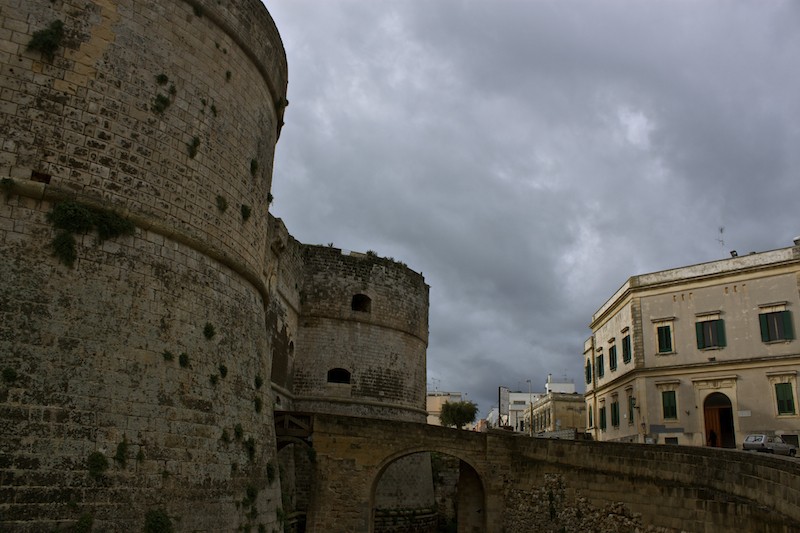 The castle is surrounded by a large moat, thankfully now dried up and not stinking up the town as it would have during medieval times.


As you walk through the castle, you're led down to the sea.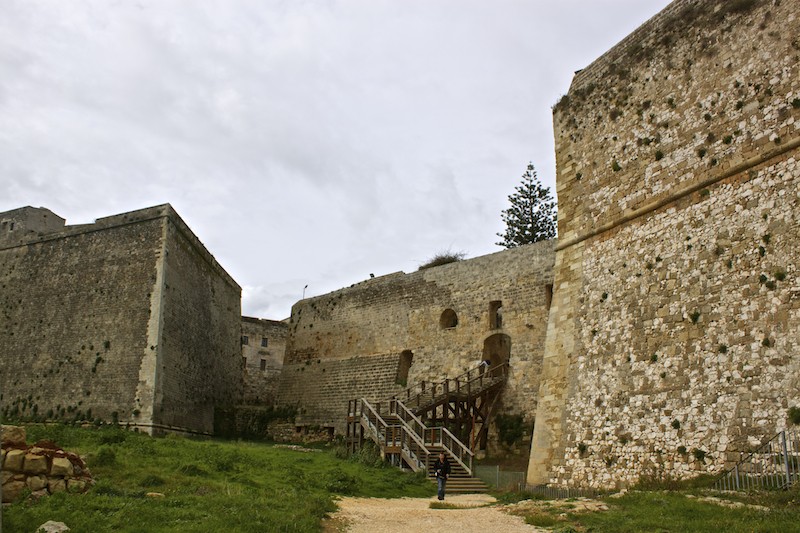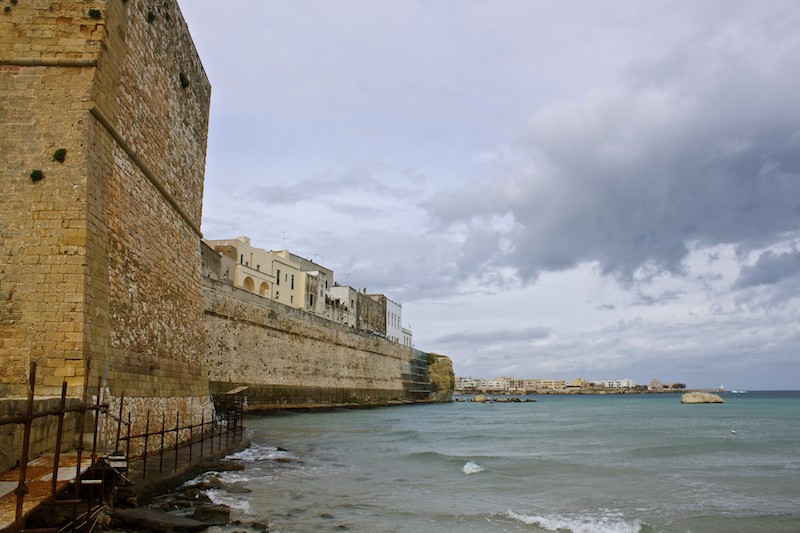 Port of Otranto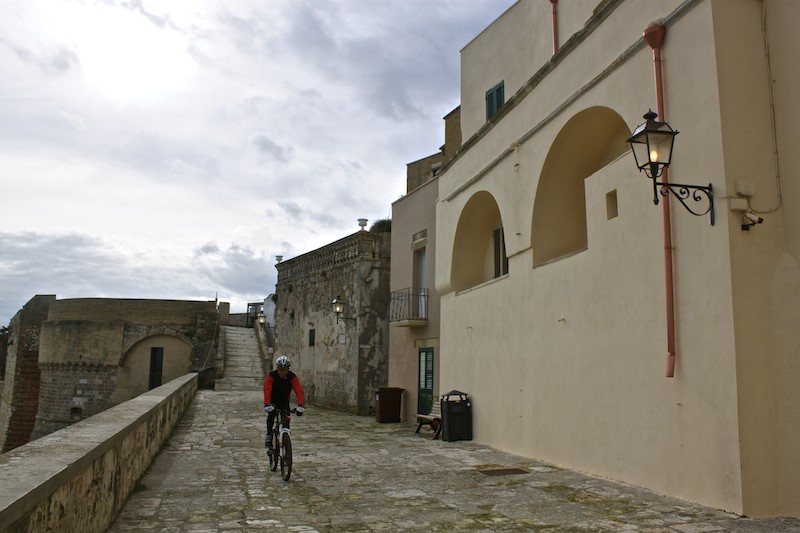 Walking along the port area in Otranto Italy, you'll see bicyclists riding by and the stunning blue hues of the Adriatic Sea. You can easily imagine yourself spending warmer summer days at the beach.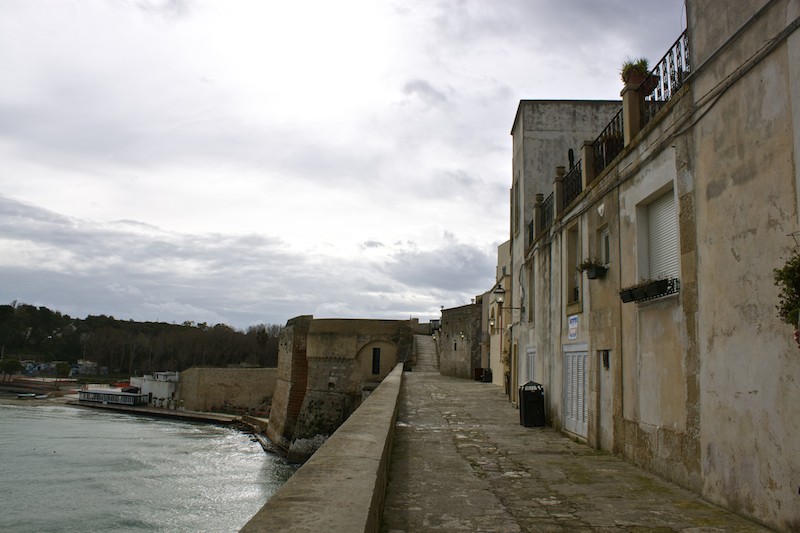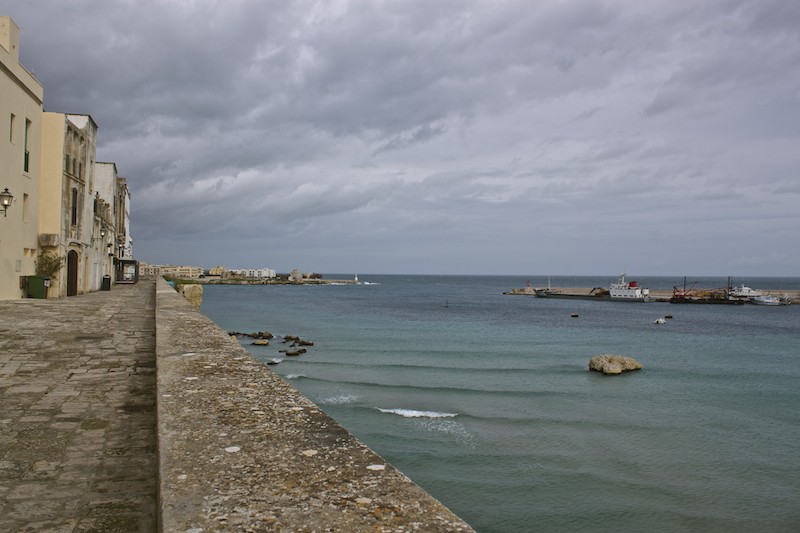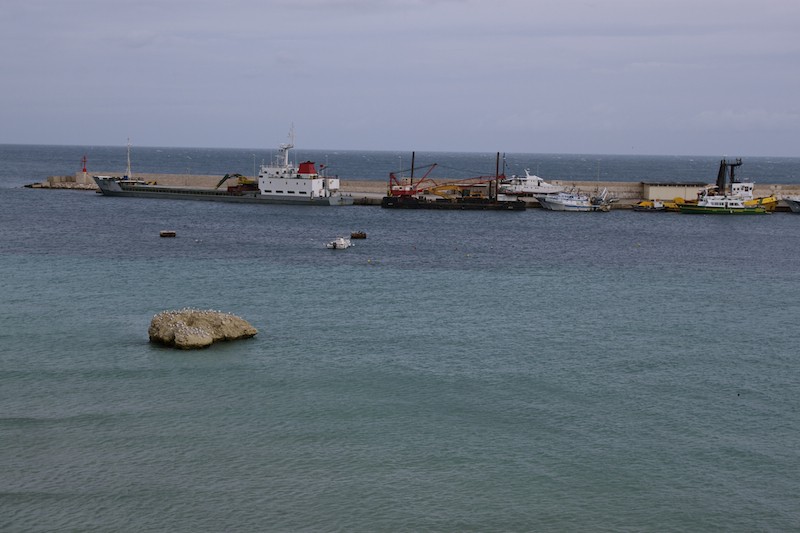 This is one of my favorite shots from my brief time in Otranto.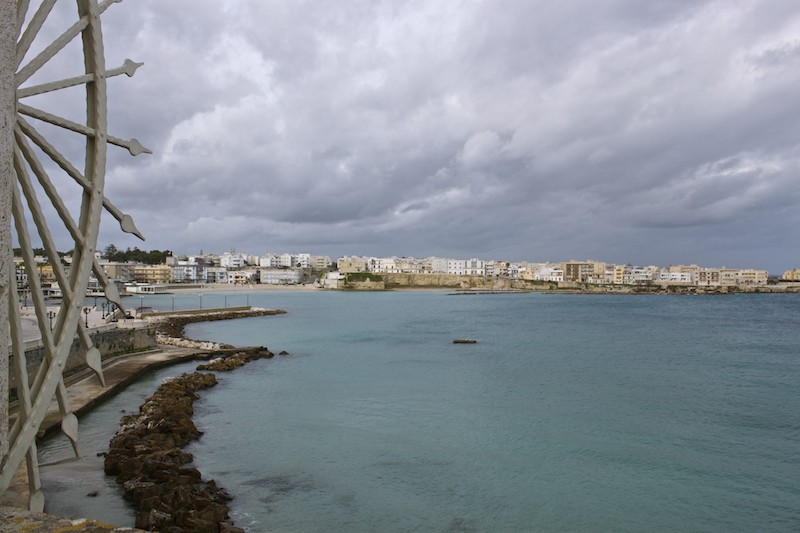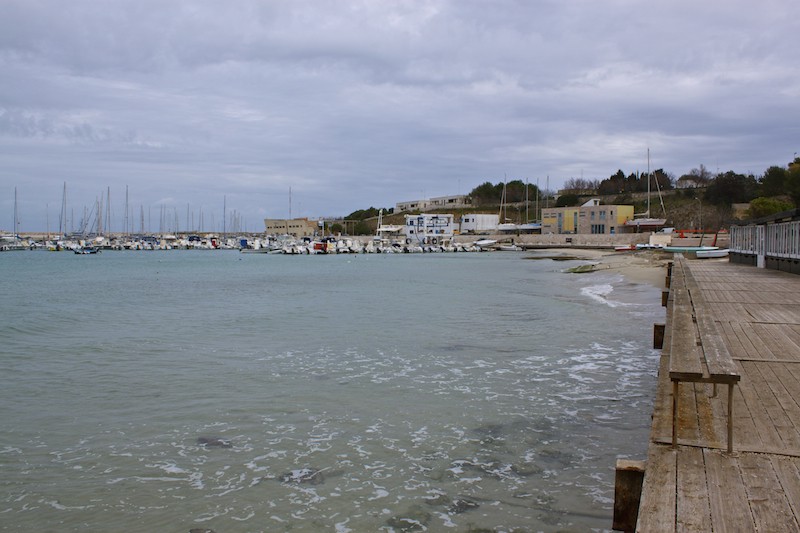 This modern-art boat installation seemed out of place in its surroundings but was still quite interesting.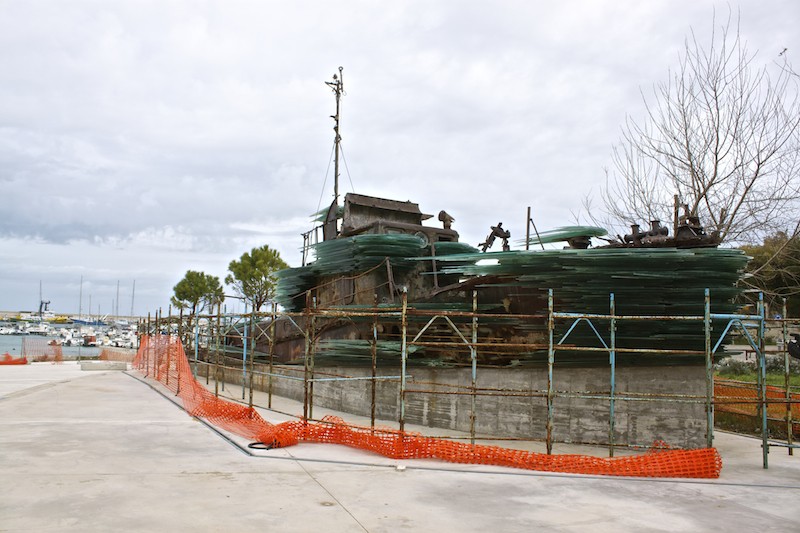 The Streets of Otranto Italy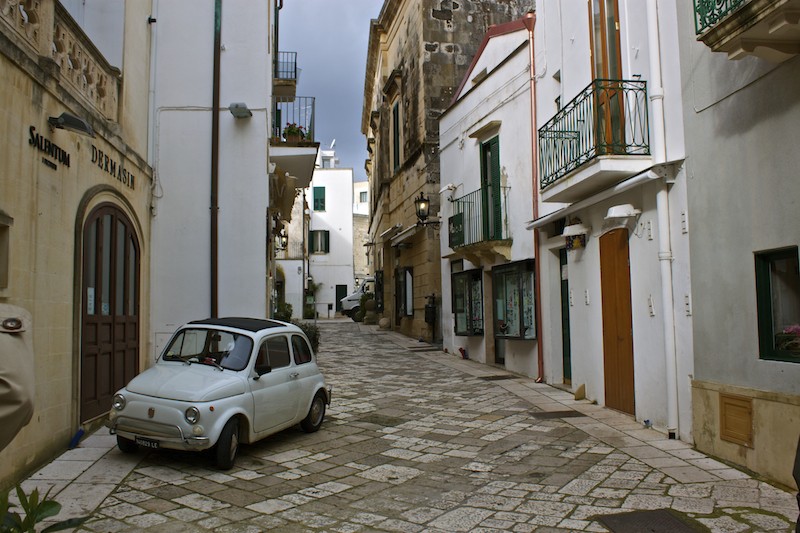 Walking these cobblestoned streets of the historical center, you almost want to pinch yourself. You'll wonder if the charm of these streets and this town are real and not something that you invented in your dreams.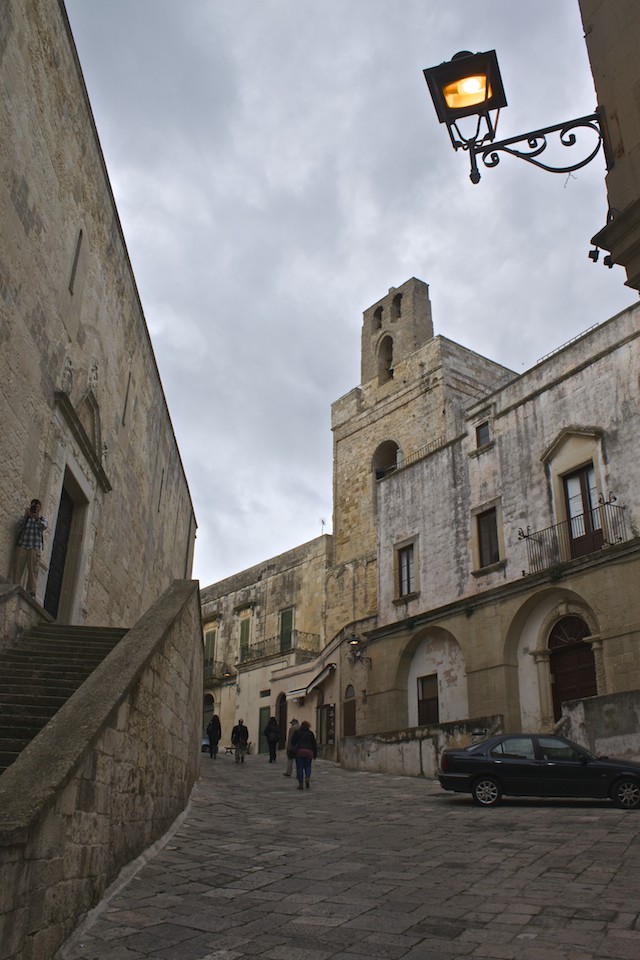 Pasta, pasta and more pasta! I left with two bags, which I brought home to Canada with me. Better yet, they were only a couple of euros each.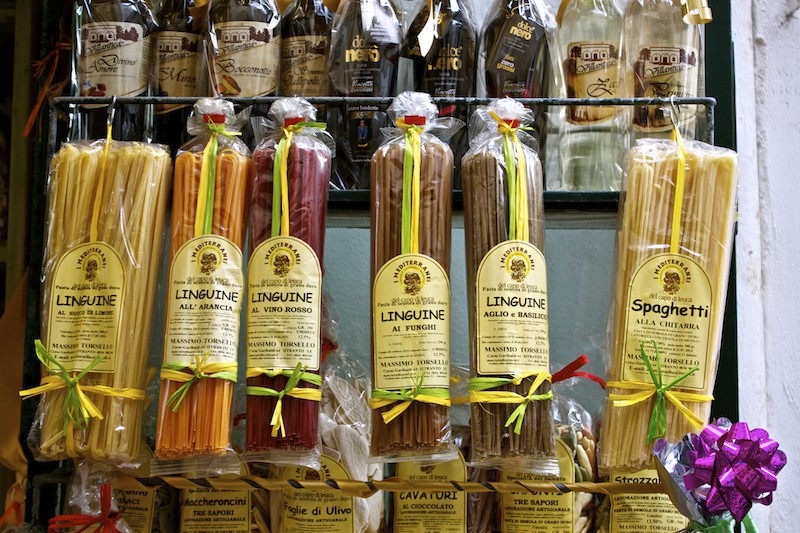 Otranto Cathedral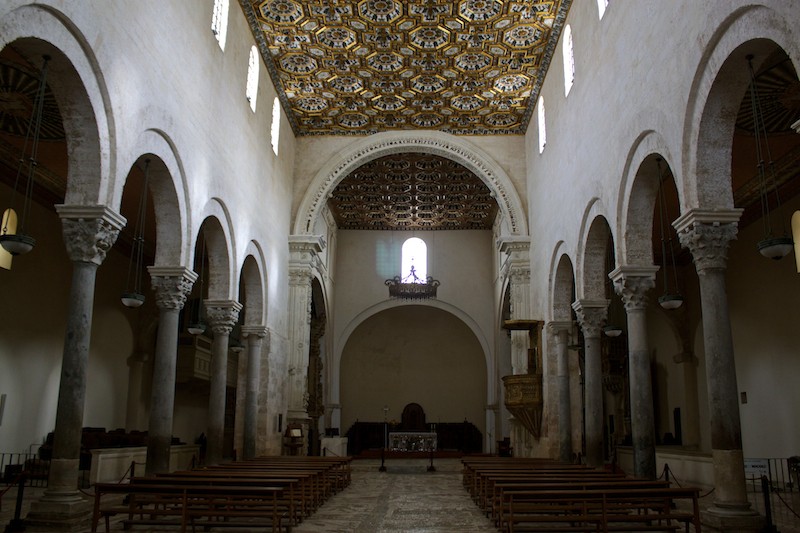 One of the more enjoyable things to do in Otranto is visit the weird and offbeat Skull Cathedral. There's an altar of human skulls and a large tile floor mosaic with unknown meaning.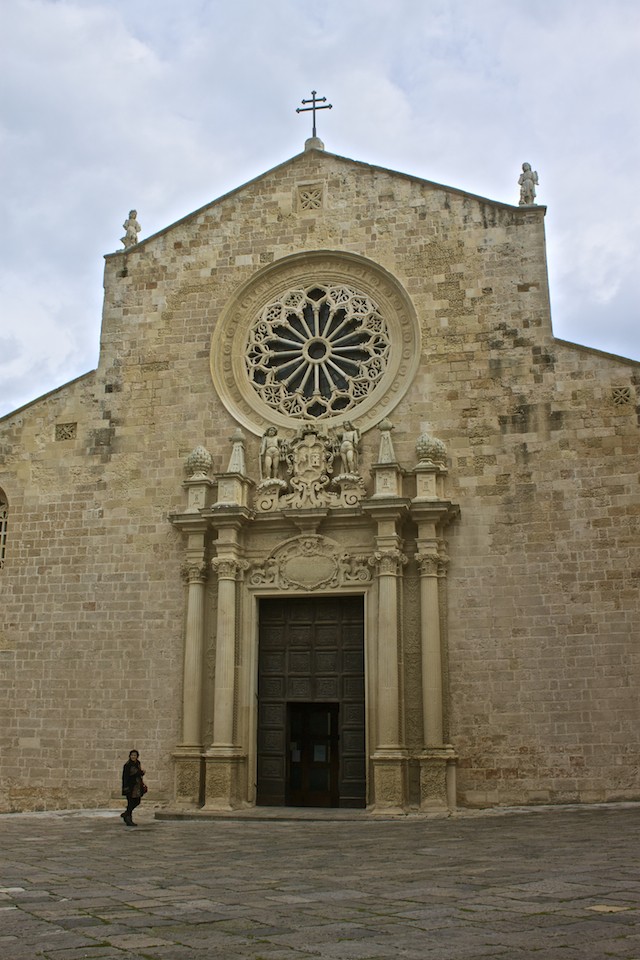 Otranto Italy: The Final Word
This place is much more happening during the spring and summer months, when warmer weather brings the locals out to play, as well as the tourists. I'd love nothing more than to enjoy endless days at the beach, tasty dinners outside with a view of the Adriatic, walking hand in hand with a tall, dark handsome stranger under the stars … can't wait to be reunited with Italy, which is seemingly my one true love (as far as countries go).
Have you been Otranto? What did you think? Do you have any tips about where to eat or drink? Where to sleep? Drop us a comment below.
Good to Know
1) Book yourself on a guided tour when you're in the Salento region:
2) Find a place to stay in Otranto:
3) If you're spending time in the area, take a roadtrip across Salento and rent a car.
4) If you like Otranto, read some of my other posts about the area:
13 Reasons to Visit Brindisi and Why You Need to Go There Now – Thirteen reasons to visit Brindisi, a little known Italian town in Puglia, shown through Instagram photos. From grand cathedrals, an ancient roman column, a scenic seaside promenade, and more, there are plenty of reasons to visit this town in Italy.
Instagramming Monopoli … and That Puglia Feeling – An introduction to Puglia and an Instagram tour of Monopoli, Italy.
Weird and Offbeat Sites: The Skull Cathedral in Otranto – Otranto Cathedral has a dark and mysterious history, with a large tile floor mosaic with unknown meaning and an altar of skulls from 800 murdered martyrs.
If you like this post, share it on Pinterest.

*Disclosure – My time in Salento was complimentary, courtesy of Agrifeudi. Any opinions expressed about my love for Otranto and romantic Italy, are entirely my own. This post also contains some affiliate links. If you book a tour, car rental, or hotel through any of these links, I'll earn a tiny commission at no extra cost to you. Thanks for your support!