Opened in 1903, the Packard Automotive Plant was once the ultimate symbol of Detroit's American dream. The state-of-the-art facility was considered the most modern of its kind and produced luxury Packard cars and even manufactured aircraft engines for the US military during WWII. Over 30,000 people, skilled craftsmen from 80 different trades, came to work here every day. Sprawled across an impressive 40 acres (0.142 square kilometers), the various buildings span 3,500,000 square feet (325,000 square meters).
The Demise Of The Packard Automotive Plant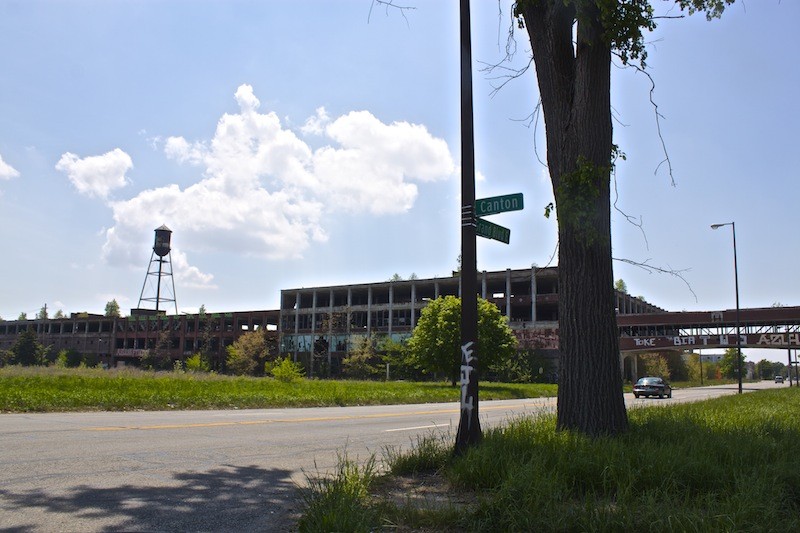 Sadly, the Packard Motor Company could not keep up with its competition and was forced to close its doors in 1958. Long afterward, buildings continued to be used by various companies until the early 2000s.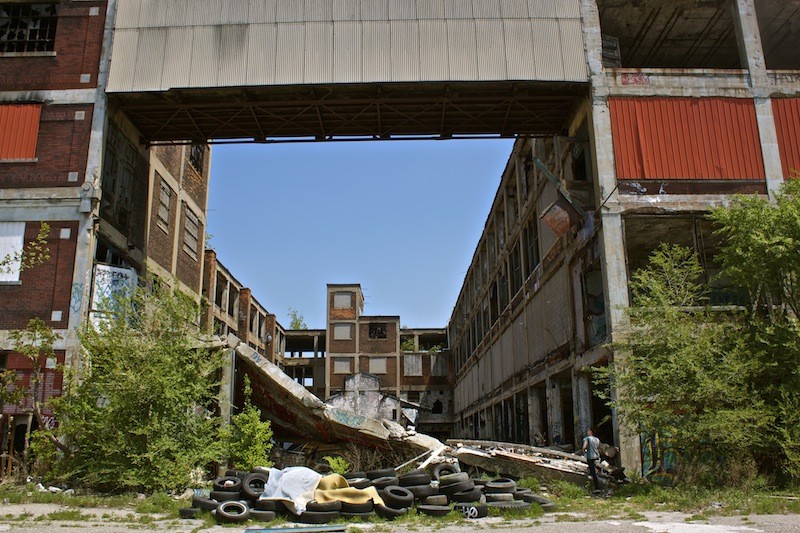 Recommended reading: The Packard Automotive Plant is the largest abandoned industrial complex in the world.
Since that time, the entire plant has remained empty and unused, making it the largest abandoned building in the entire world and just another addition to Detroit's 78,000 abandoned buildings.
The Packard Automotive Plant Today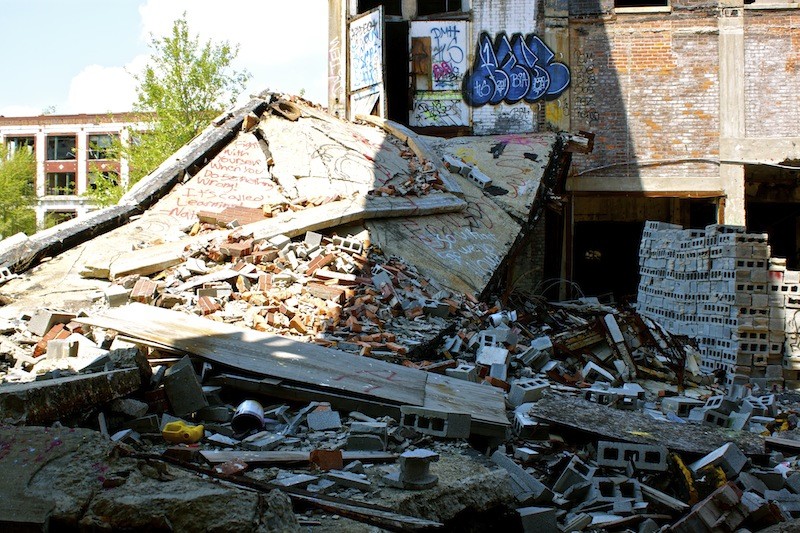 The Packard Automotive Plant is now a home for vagrants, a canvas for graffiti artists, and a playground for paintball enthusiasts and ardent urban explorers. It's even a treasure trove for collectors and other do-it-yourself types who come there to take unused materials like scrap metal. A local artist even stole a large door that was used as part of a community art installation called the Heidelberg Project.
The place is regularly set on fire, further contributing to the apocalyptic setting which attracts filmmakers from all over – part of Transformers 3 was filmed here.
Inside The Packard Automotive Plant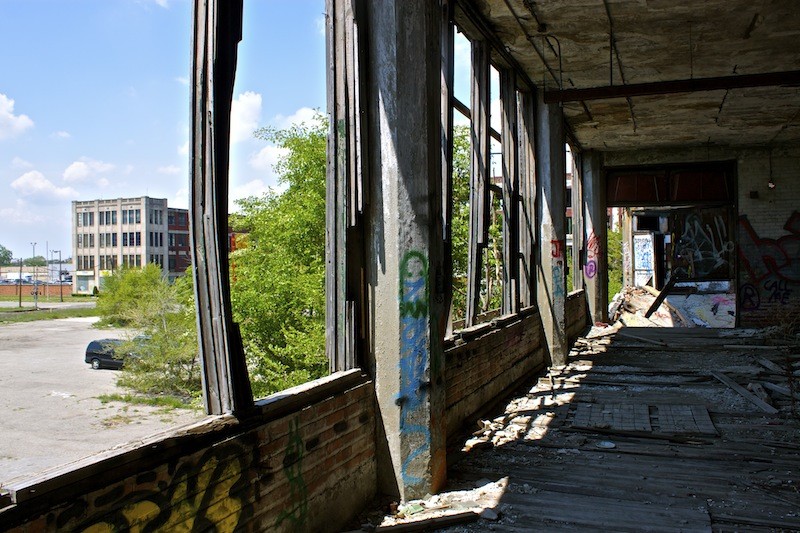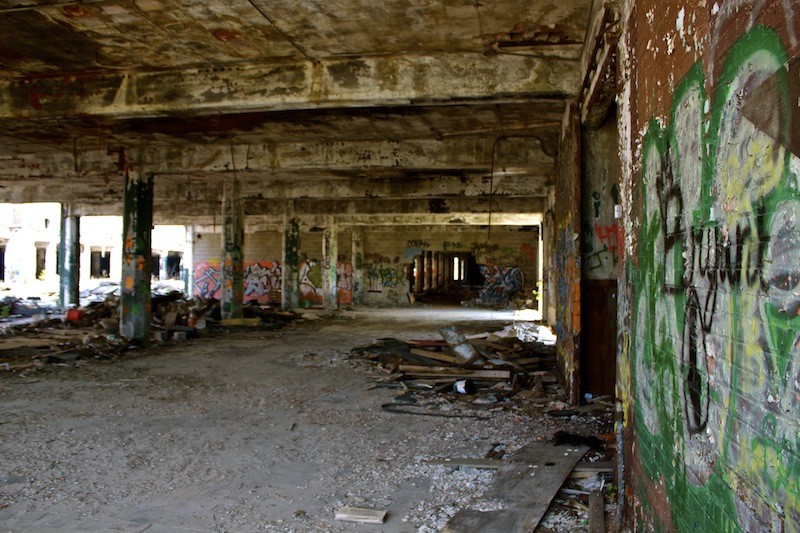 After exploring the Abundant Life Christian Church, I was excited to get a chance to see the Packard Automotive Plant for myself and have the opportunity to photograph this incredibly extraordinary setting.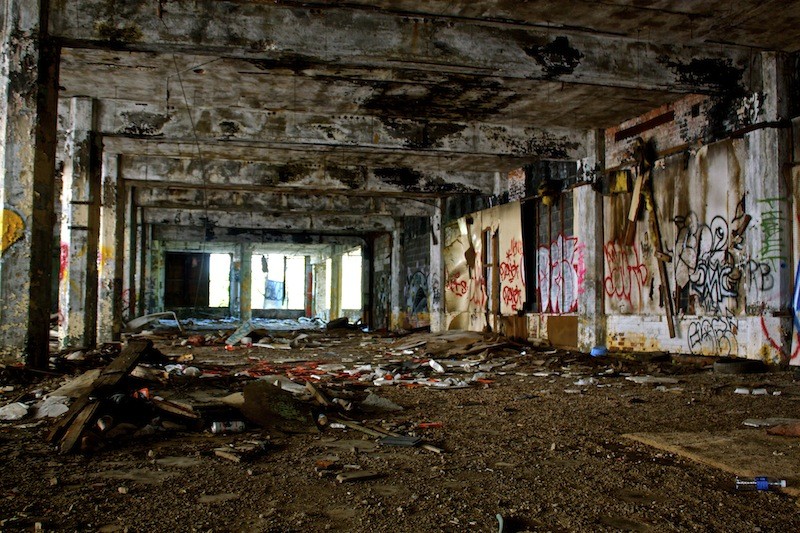 I particularly loved the above shot, with the light streaming through the aqua-hued windows. Continuing through the massive complex, it was overwhelming to see how large the Packard Automotive Plant really was with our own eyes.
The Future Of The Packard Automotive Plant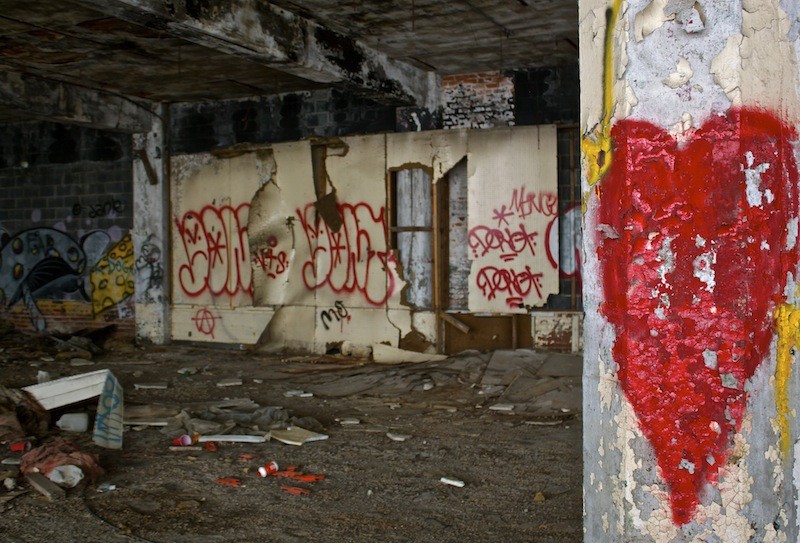 The building which remains unowned is more or less structurally sound in places. However, it remains a burden to the now-bankrupt city of Detroit. Local officials would either like to see the buildings razed to the ground or restored to their former glory. A Chicago businessman who was set to buy the plant grounds in 2013, promised a bold project that would see the site revitalized. However, his attempt fell through …
Just as when first visited this site in 2013 and even as we updated this post in 2020, the site remains abandoned. While used every now and again for filming – Amazon's The Grand Tour recorded an episode there last year, the location is still rife with issues. At one point, vandals placed signs in the windows of the E. Grand Boulevard bridge that read "Arbeit macht frei" – a Nazi expression displayed in WWII concentration camps that translates to "Work shall set you free". Thankfully, generous volunteers promptly removed the racist signage. Then in 2019, that same vandalized bridge completely collapsed.
While we wait to see what may happen with the place, the plant continues to sit as a painful and obvious reminder of the city that went once was.
Have you visited abandoned sites like the Packard Automotive Plant? Tell us about it in the comments below.  
Location
Good to Know
1) The site is in a remote area of the city. As far as I know, the public transit system in Detroit is pretty dismal so it's best to arrive by car.
2) Don't come alone as some people live in the facility and might not be happy with your presence. My friend and I came across them as we explored, so we promptly left in order to not disturb them.
3) Bring a flashlight as parts of the building are dark. Use your torch to light the way and detect dangerous holes in the floor or potentially unsafe surfaces.
4) As so many tourists come to visit this site, local thieves target them accordingly. Lock your car doors and don't leave any valuables (like expensive camera equipment) inside the car at all. A better idea is to have someone remain in the car at all times.
5) Find a hotel for your time in Detroit.
6) Book a tour when you're in Detroit.
7) For more about what to see and do in Detroit, read these posts or check my Detroit archive.
*Disclosure – This post contains some affiliate links. If you book a tour or hotel through any of these links, I'll earn a tiny commission at no extra cost to you. Thanks for your support!