I'm a lover of bookstores and libraries in general and whenever I travel, I tend to seek out those spaces. When I visited Venice, I toured the weird and offbeat, Libreria Acqua Alta Bookstore where the books are stuffed into gondolas and they have resident pet cats. During a weekend in Bucharest, I made sure to visit the Instagram darling, Cărturești Carusel, likely one of the most beautiful bookstores in the world. Instagram accounts like @concretelibraries also keep me inspired on a daily basis.
When I made a trip to Detroit years back and started to research things to do, I came across John. K. King Used and Rare Books and knew this was a Detroit bookstore I needed to visit.
John K. King Used and Rare Books In Detroit, Michigan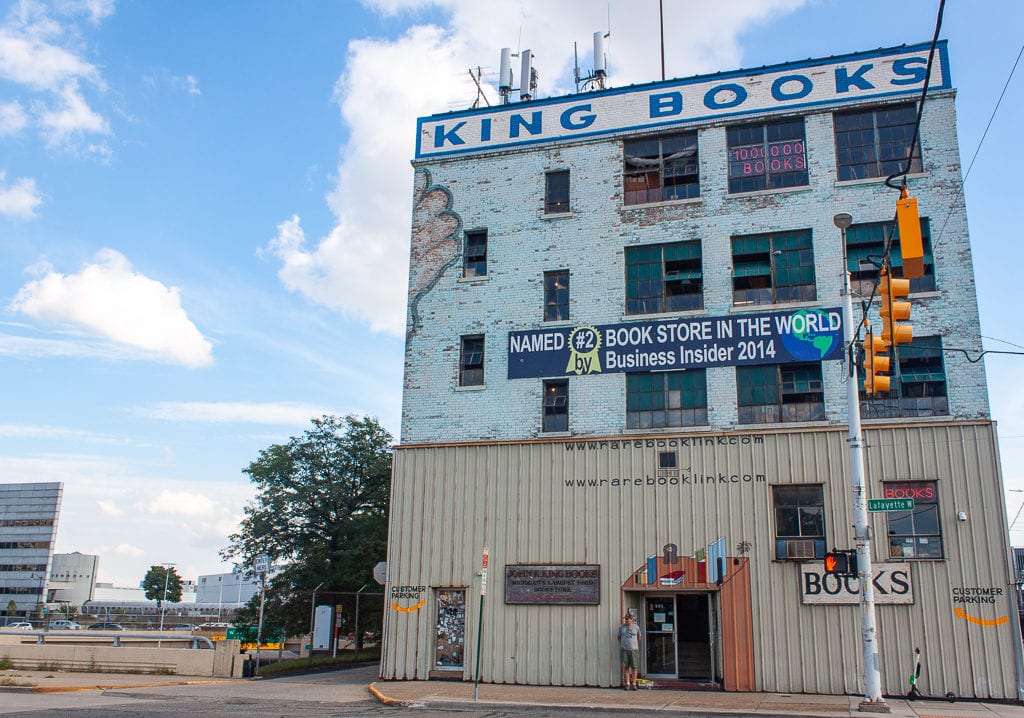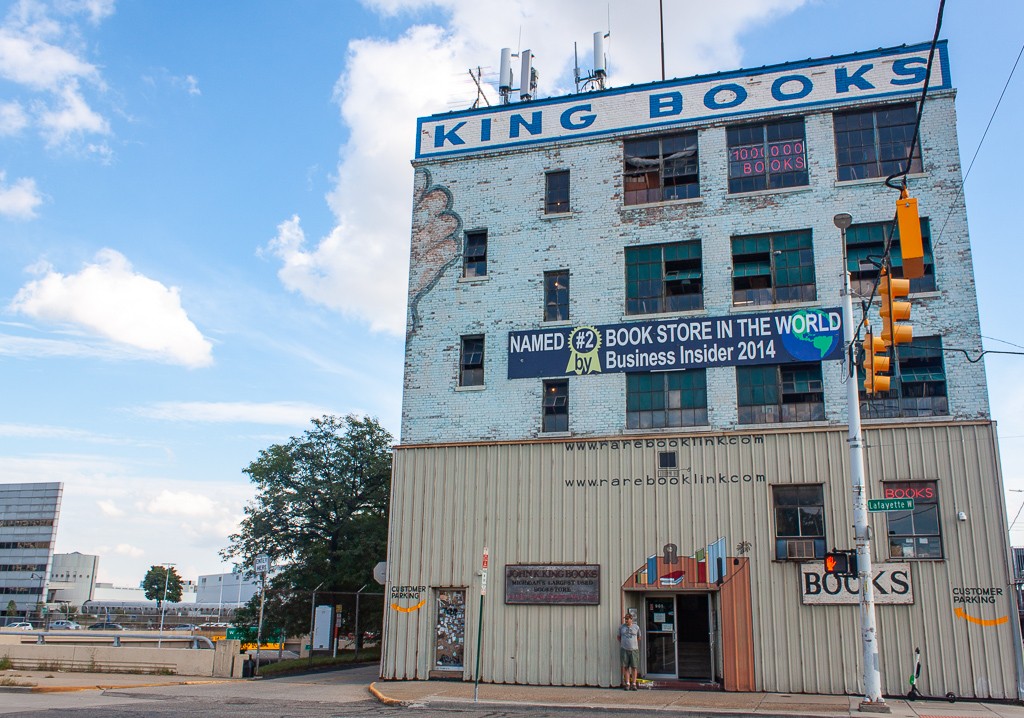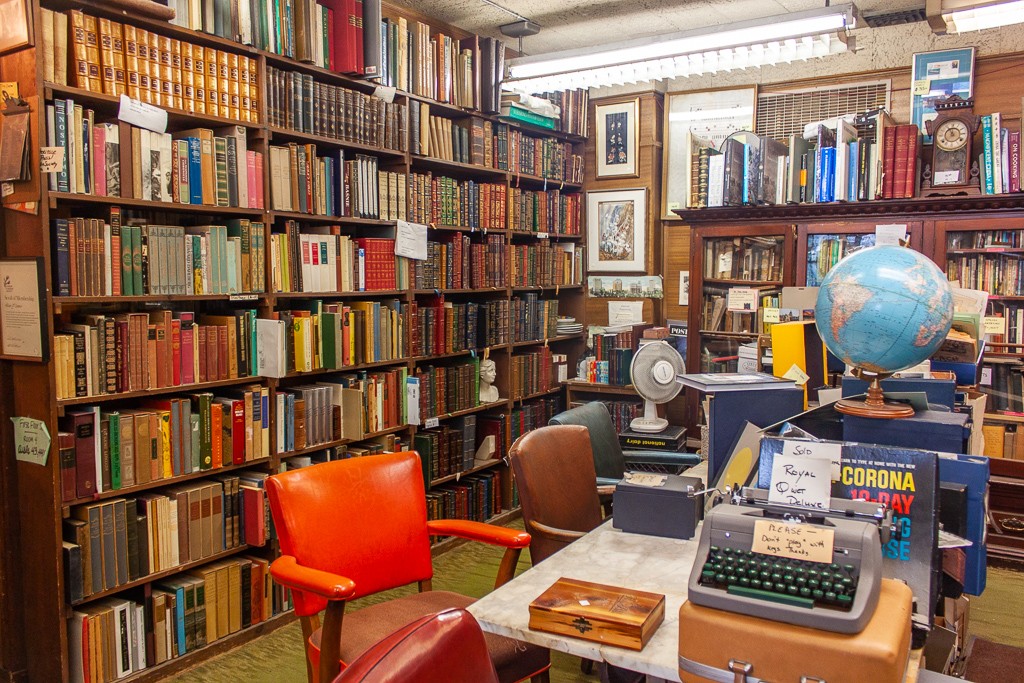 John K. King Used and Rare Books is an independent bookstore in Detroit, Michigan that's been around since 1965. Spanning an impressive four floors and 60,000 square feet of space (even the basement is put to use), there are around 1,000,000 books in stock covering over 900 subjects. More books can be found next door in the former Otis Elevator building, where the more rare and special titles are held.
Given that this bookstore is so huge and stocks so many titles, it's no wonder that most people who visit the place end up spending hours. I personally spent an hour there and left with two books (I would've bought even more had I more room in my luggage).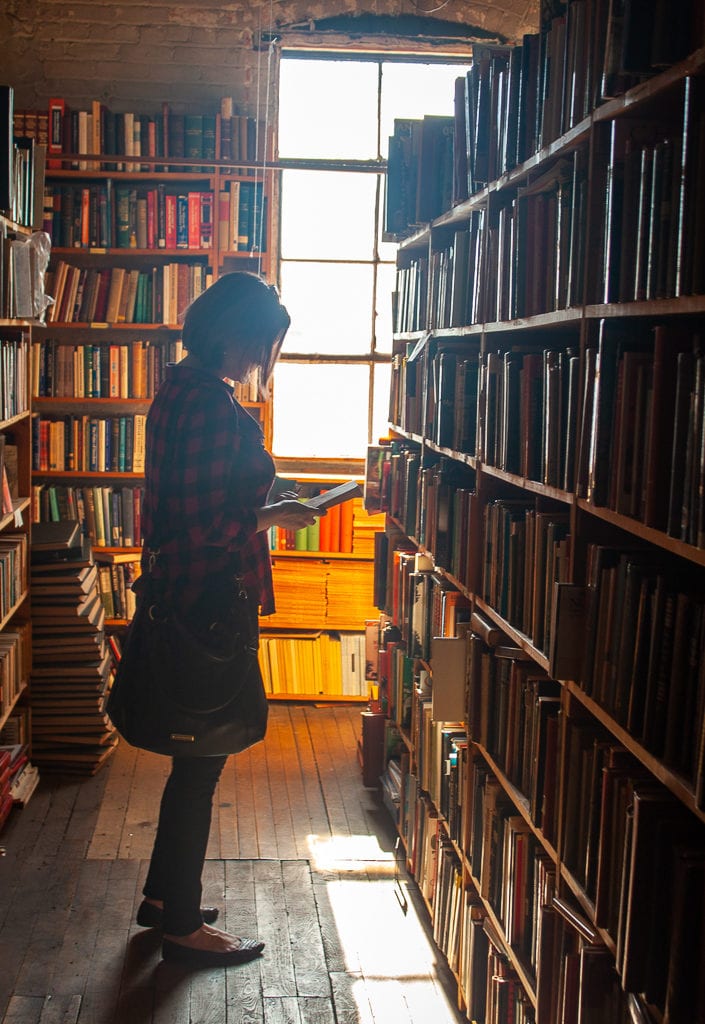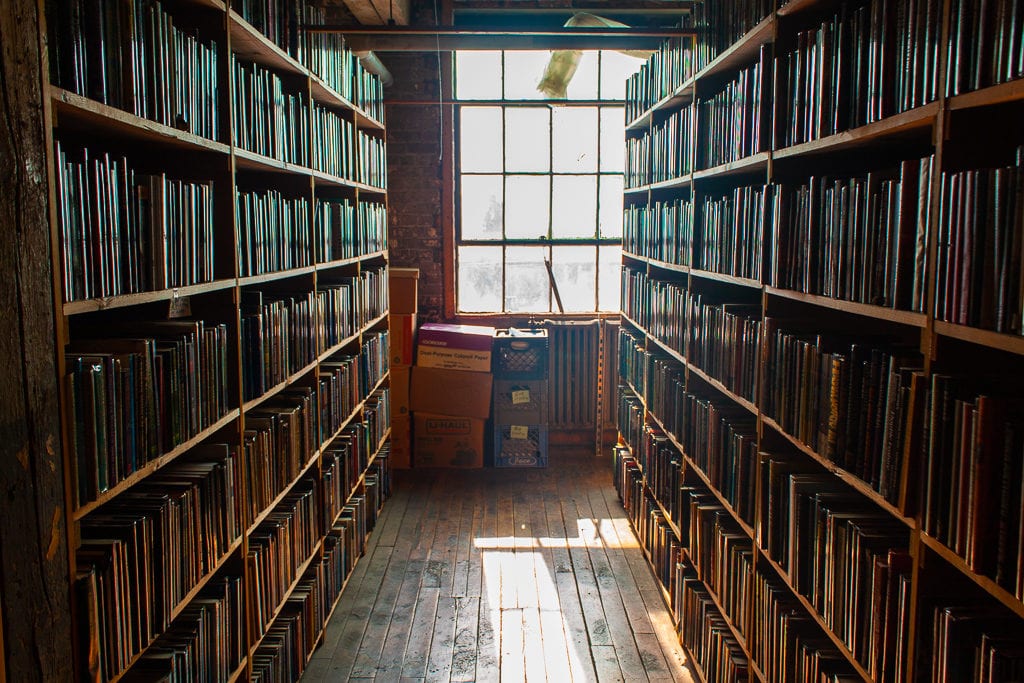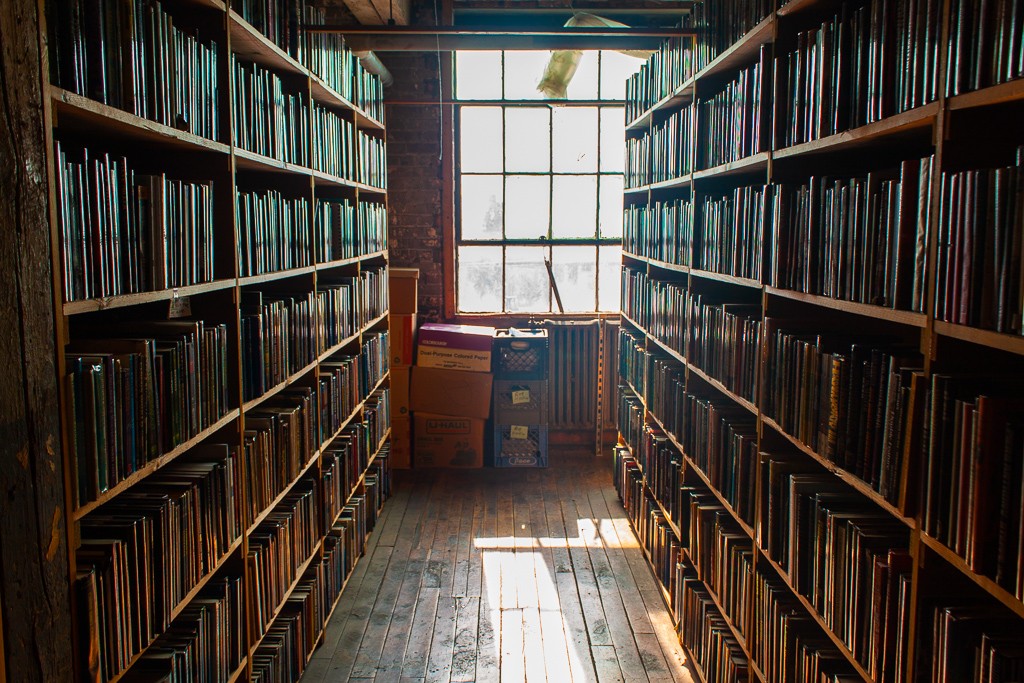 John K. King Used and Rare Books is so massive that patrons are given maps when they enter the building. None of the books are cataloged electronically and they're organized by category, subcategory, title, and author instead. The staff won't be able to tell you what's in stock, but should you have any questions, you can use phones located throughout the building and call the front desk. Even the staff communicate by walkie-talkie as they roam the vast interiors. Check out their interactive map.
As a teenager, John K. King had a passion for buying and selling used books and antiques. Encouraged by his high school guidance counselor, Elsie Freitag, who helped turned his hobby into a career, she used to dismiss him early from school on Fridays so he could set up a table at a local antique show. He even used to sell books from the trunk of his car.
Finally, his dream came true and he opened his first bookstore in Dearborn, Michigan in 1965. Later, King moved the bookstore to downtown Detroit at the Michigan Theatre. It wasn't long though before his massive amount of stock made him outgrow the space. For a while, he rented offices in the building, where customers would be sent on frenzied missions through the building, traversing up and down the stairs with keys in hand, attempting to locate the exact room holding the collection of books they were looking for. In 1983, the bookstore moved to its current location in the then-abandoned Advance Glove factory.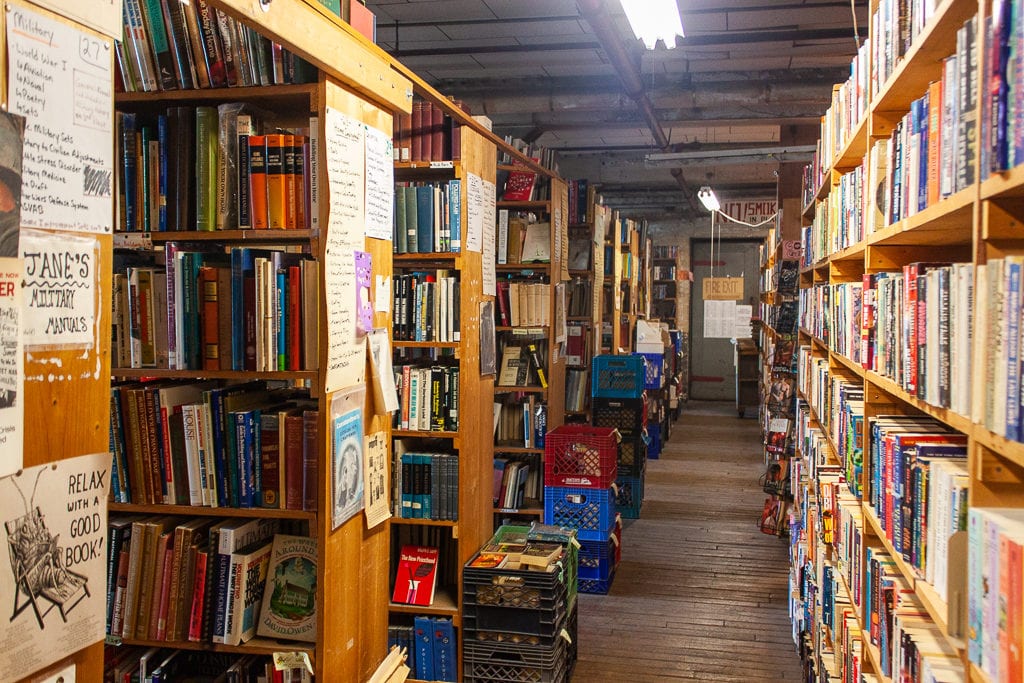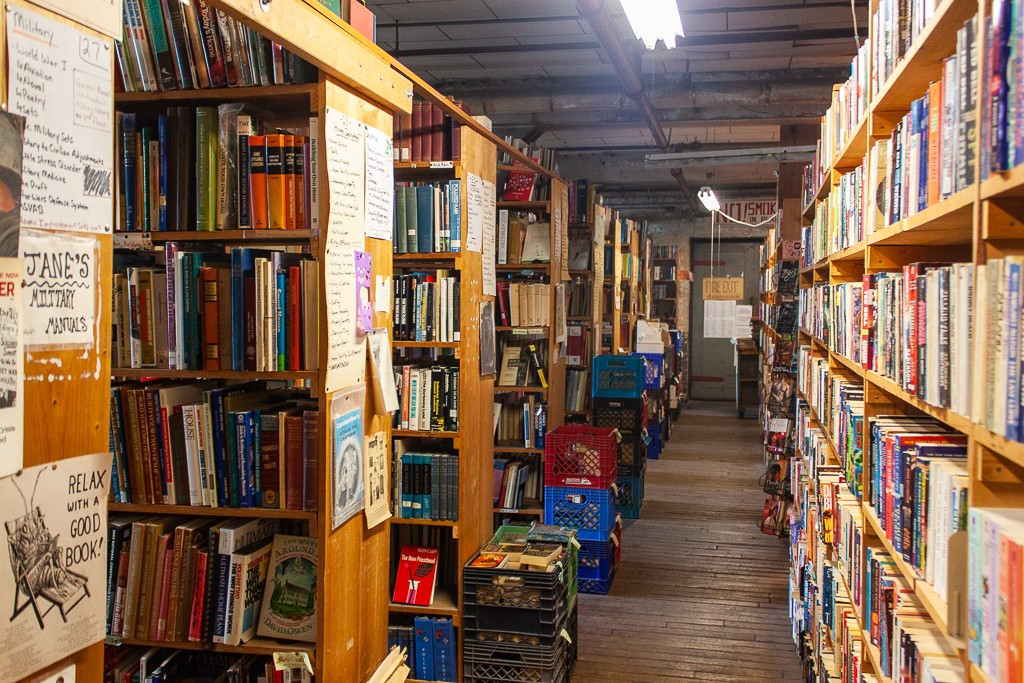 If you're on the hunt for a rare title, browse their website. You'll find gems like copies of To Kill a Mockingbird signed by the author or a first edition of No One Writes to the Colonel and Other Stories by Gabriel Garcia Marquez. To see these books, call and make an appointment as they're held away from the general public.
King has also uncovered some rare finds over the years, including an original photo of Mark Twain contained in a Twain bio, as well as a pamphlet signed by John F. Kennedy which was found in a box of old library papers. The bookstore has also attracted its fair share of celebrities including American senators and governors, musicians like Charlie Watts of the Rolling Stones, and others from the Hollywood establishment like Jay Leno and Ryan Gosling.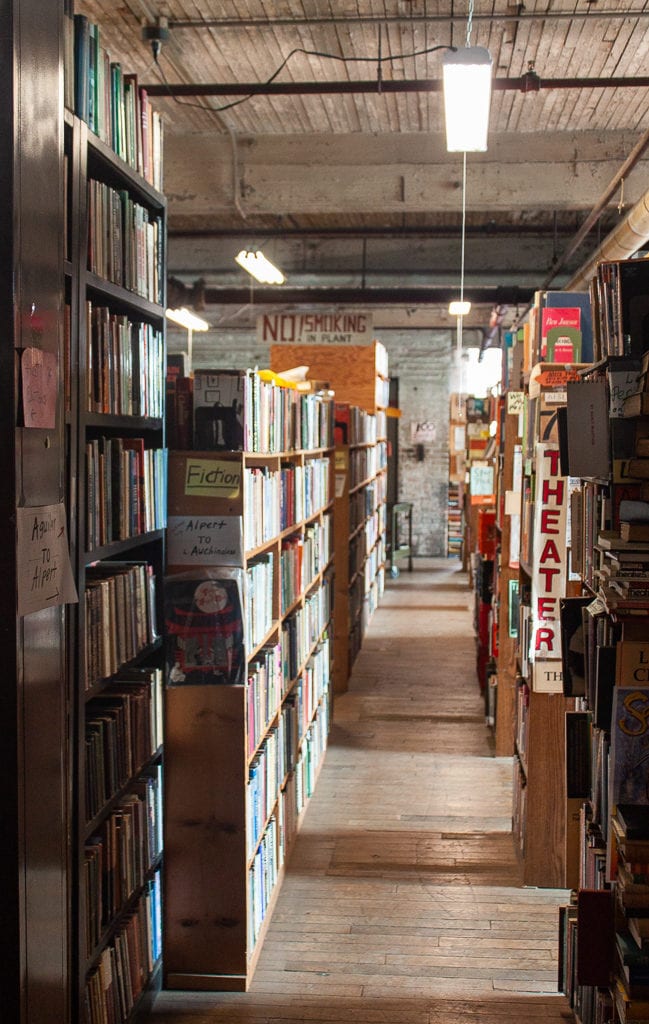 Recommended reading: This amusing article chronicling some unusual book choices discovered by some people who spend a fun time at the bookstore – We went to Detroit's John King to look for weird books – here's what we found.



There's currently another bookstore location in Ferndale and there used to be another called, The Big Book Store near Wayne State University, which sadly closed. Despite that closure, the main bookstore has held on through several turbulent decades which saw Detroit on a devastating downward economic decline. Even with the rise of the big bookstore chains and online retailers like Amazon, John K. King Used and Rare Books has persevered. Says King, "Our mission statement — we didn't know it existed back then — was to sell good used and rare books. We never really varied from that."
Does John K. King Used and Rare Books sound like one of the Detroit bookstores you'd like to visit? Let us know in the comments below.
Location
Good To Know
1) John K. King Used and Rare Books is open daily from 9:30 am – 5:30 pm.
2) Most books will fetch you between $3 and $5 US, with rare titles costing well into the thousands!
3) If you have mobility issues, ask one of the friendly staff to accompany you to the elevator and take you to the floor of your choice.
4) If you can't find the book that you're looking for, just ask, as the store has thousands of books in storage.
5) Looking for other places to stay when you're in Detroit? Check out your options on booking.com.
6) Get to know Detroit on a deeper level and take one of these fabulous guided tours:
7) If you're looking for North American travel inspiration, give some of these popular posts a read.
*Disclosure – This post contains some affiliate links. If you book a tour or hotel through any of these links, I'll earn a tiny commission at no extra cost to you. Thanks for your support!