Prague's always been a special place for me. Years ago, while walking along an unusually empty Charles Bridge on a snow-filled night close to Christmas, I made a decision that changed my life. Surrounded by the beauty of the city, I stood there overwhelmed and decided then and there, that I wanted to live in Europe. I didn't know where, I didn't know when, but I was very determined to make it happen. Six months later I moved to Berlin and the rest, as they say, was history.
These Prague Photos Prove It's The Prettiest City In Europe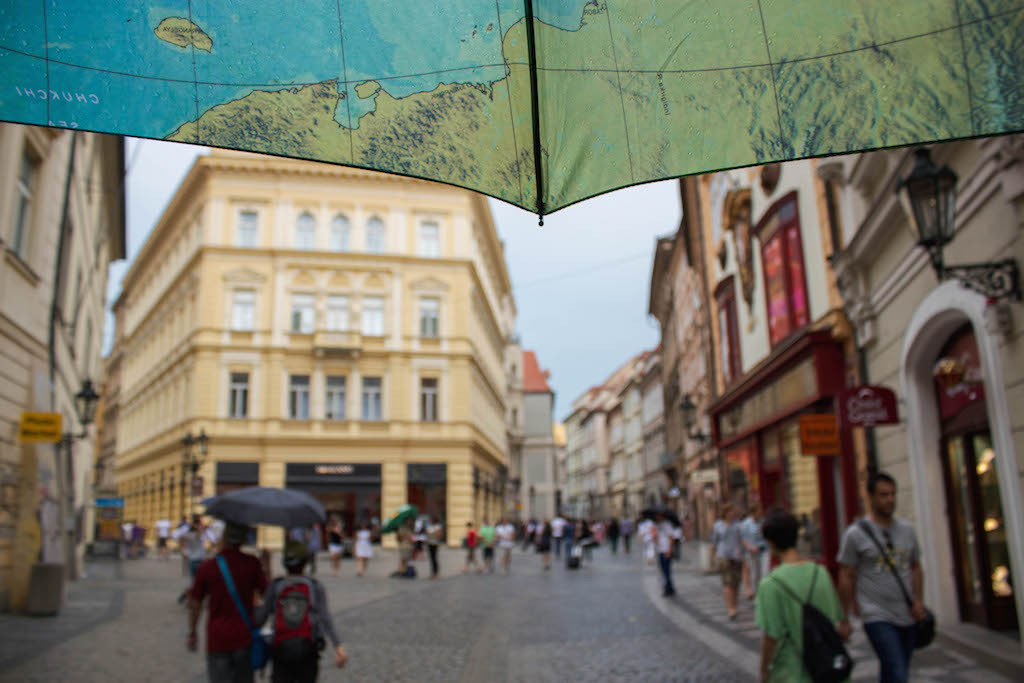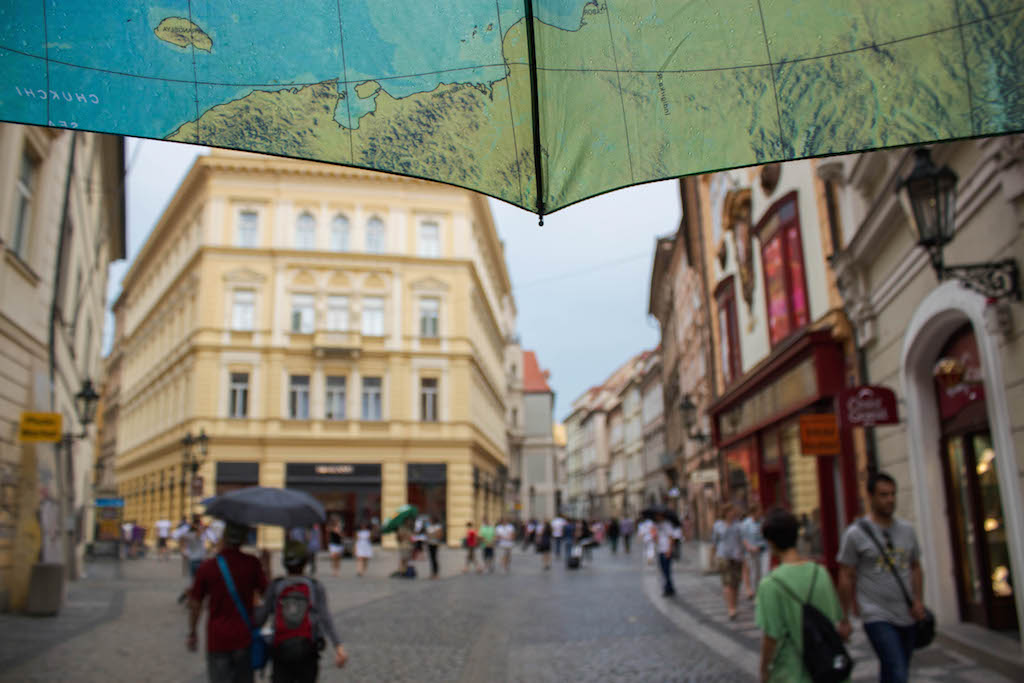 Since living in Berlin, Prague is a city that I regularly make my way back to, at least once or twice a year. Prague is popular for good reason. Sure, people come for the weird and wonderful. Brits like to come for cheap beer and stag parties. Backpackers make Prague part of their gap-year pilgrimage. But most of us come because it's an extraordinarily pretty city and perhaps, the prettiest city in Europe.
These 41 photos prove Prague's the prettiest city in Europe and are also a love letter paying tribute to the city that's had such a profound impact on me.
Riegrovy Sady Park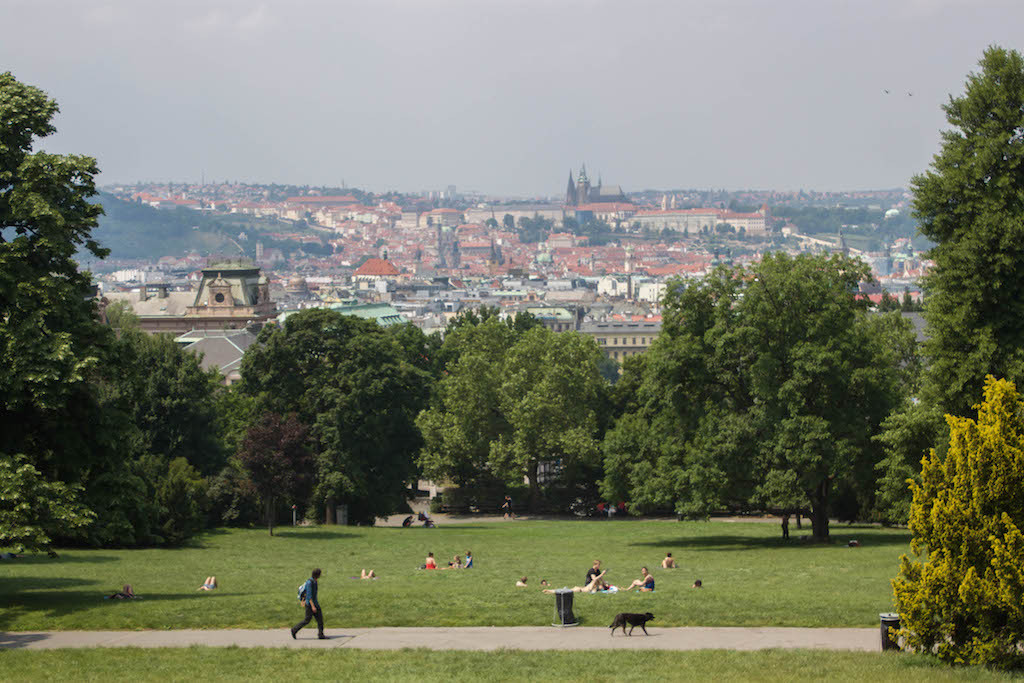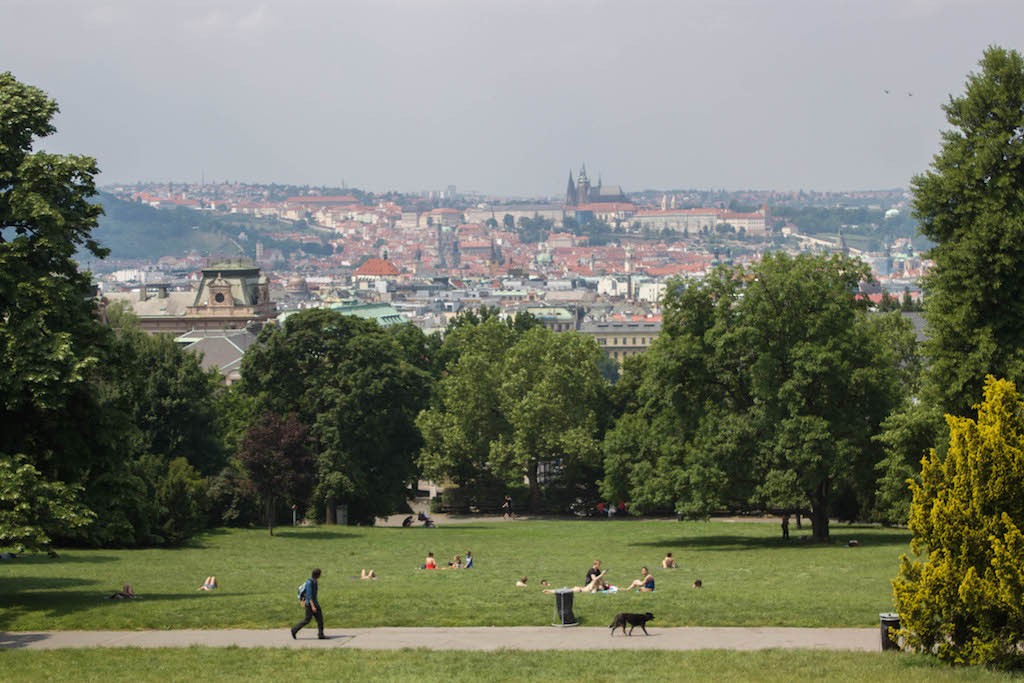 According to my local Canuck friends, Riegrovy Sady Park offers one of the best views over Prague. Imagine what this must look like at sunrise or sunset! There's a restaurant and beer garden in the park, so stop, have a beer, and enjoy that view.
Charles Bridge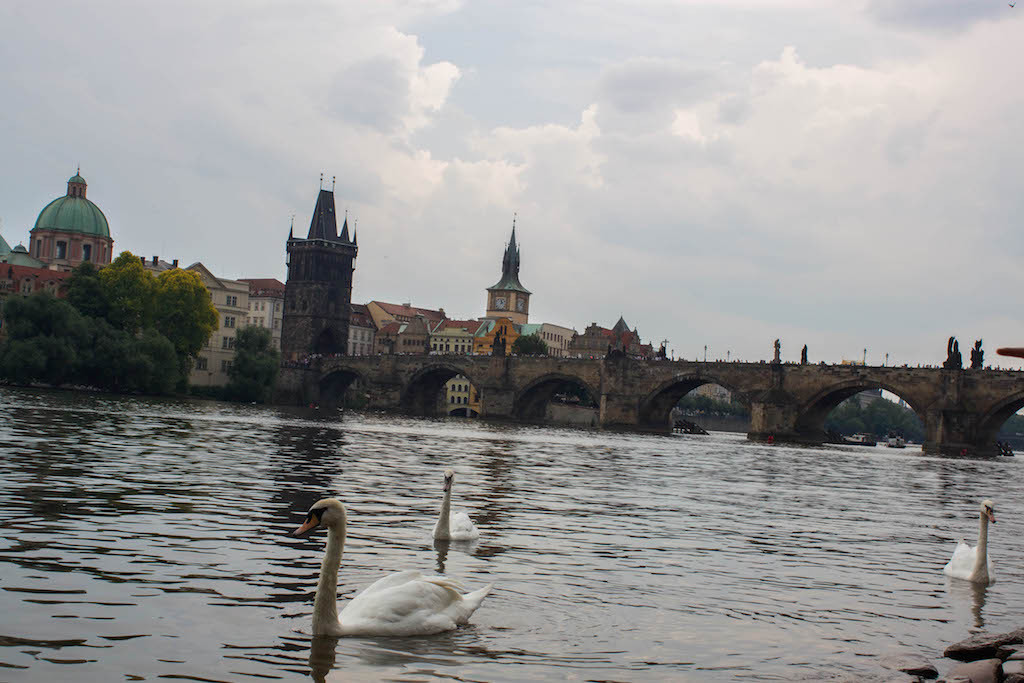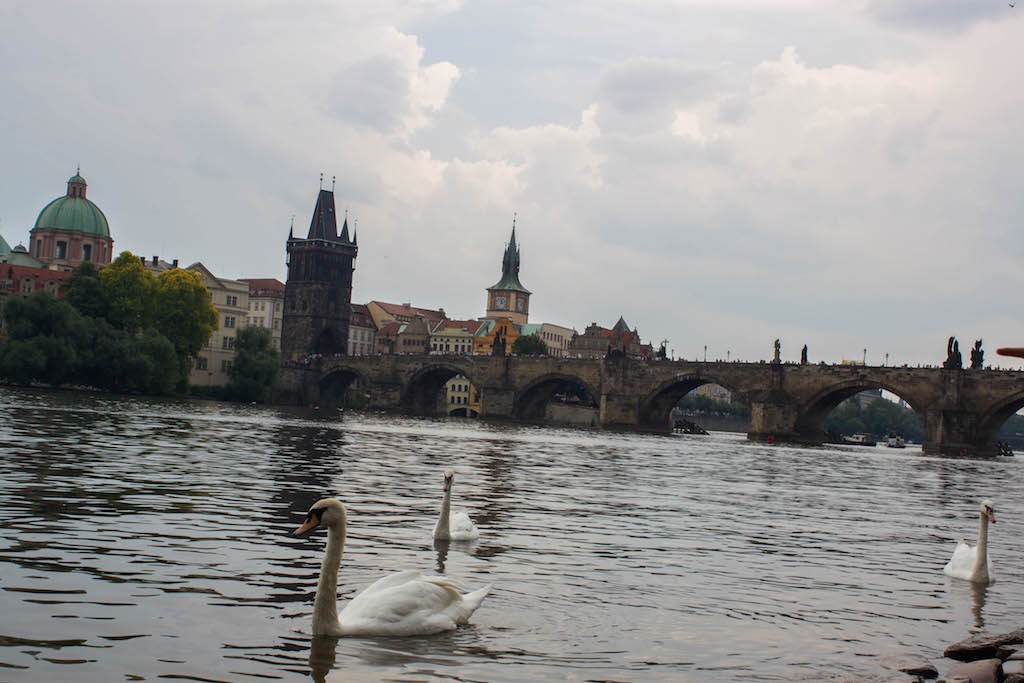 Another classic view in Prague is close to the Charles Bridge, along the Vltava waterfront (see Google Maps for the exact location).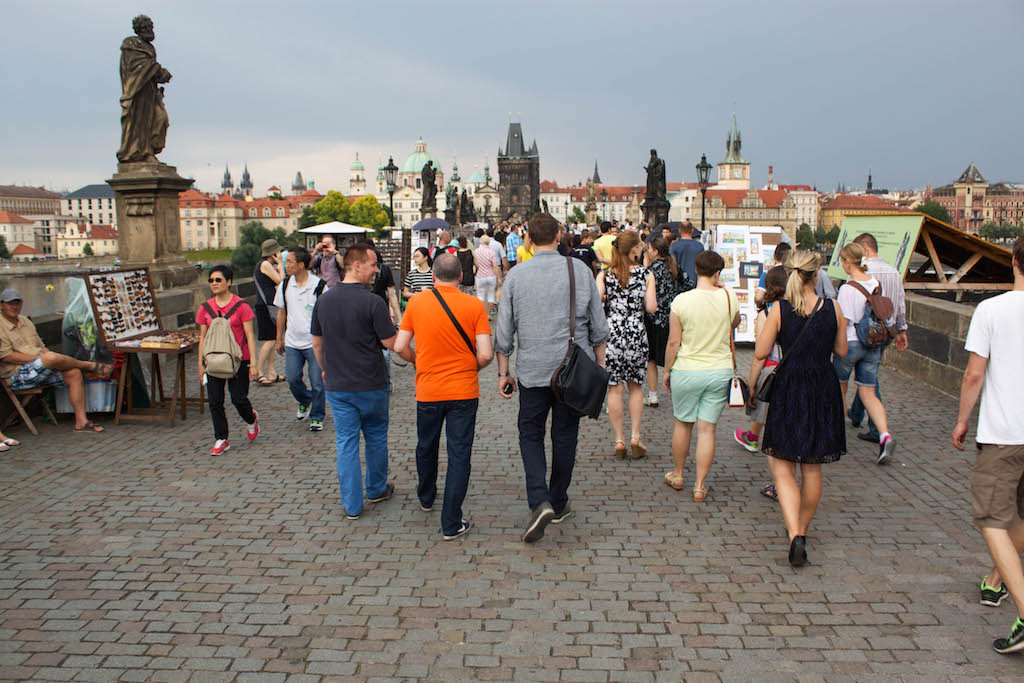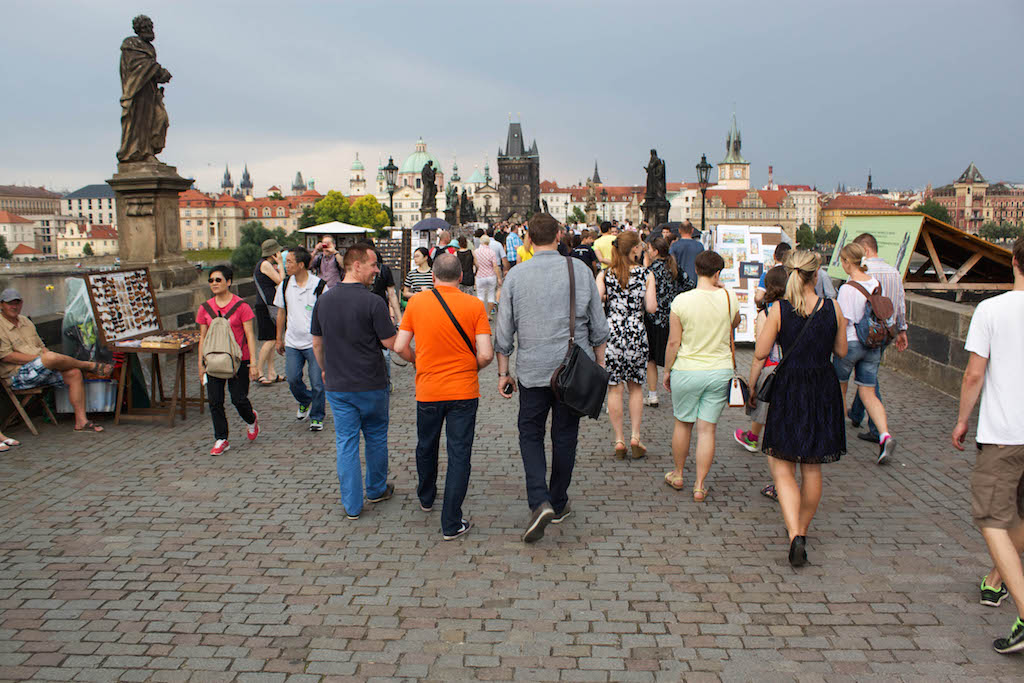 During high season, this is what get when you walk along the Gothic-styled Charles Bridge. There are tourists, as well as vendors hawking their wares, as far as the eye can see. Visit Charles Bridge early in the morning or even better, at sunrise. There will be far fewer people and the light will be beautiful.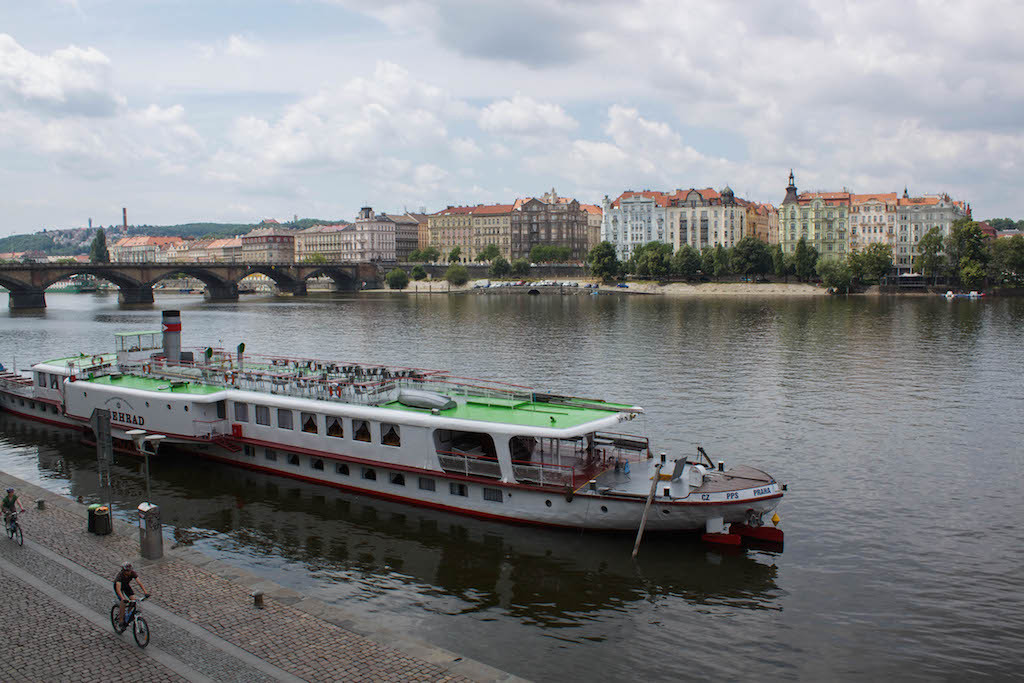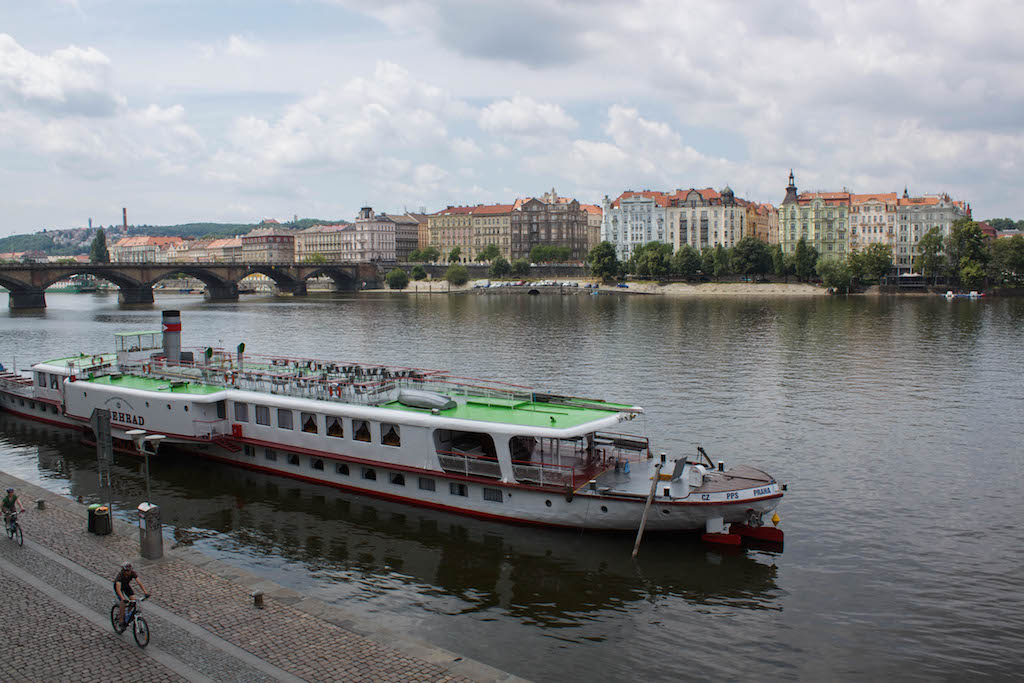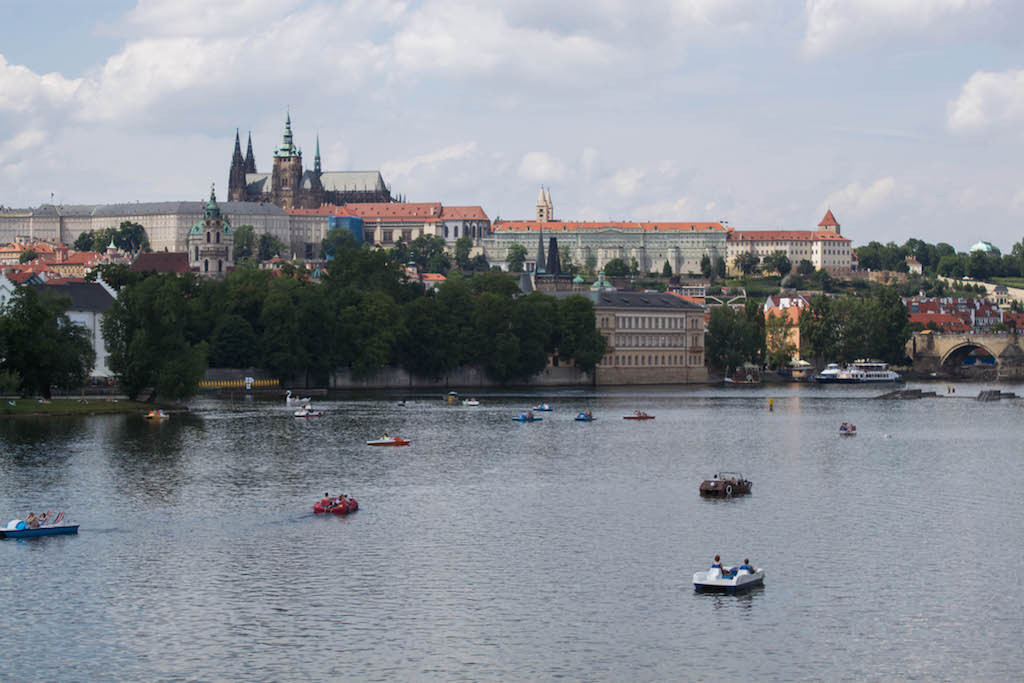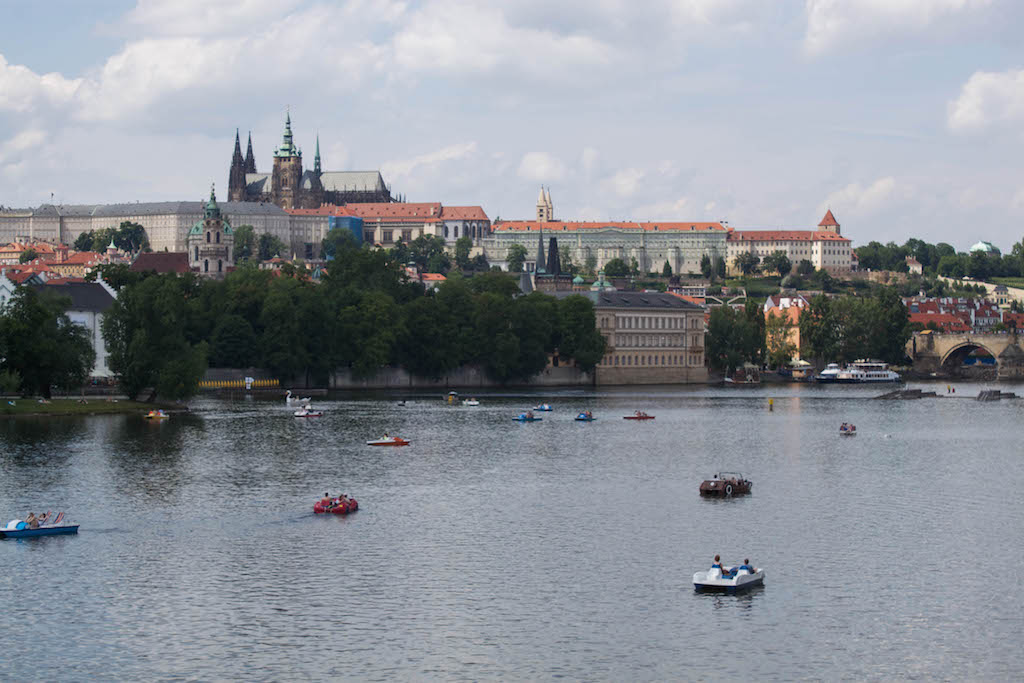 Looking out from the Charles Bridge, you'll see lots of tour boats and examples of the city's typical Baroque, Gothic, and Art Nouveau architecture.
Prague Old Town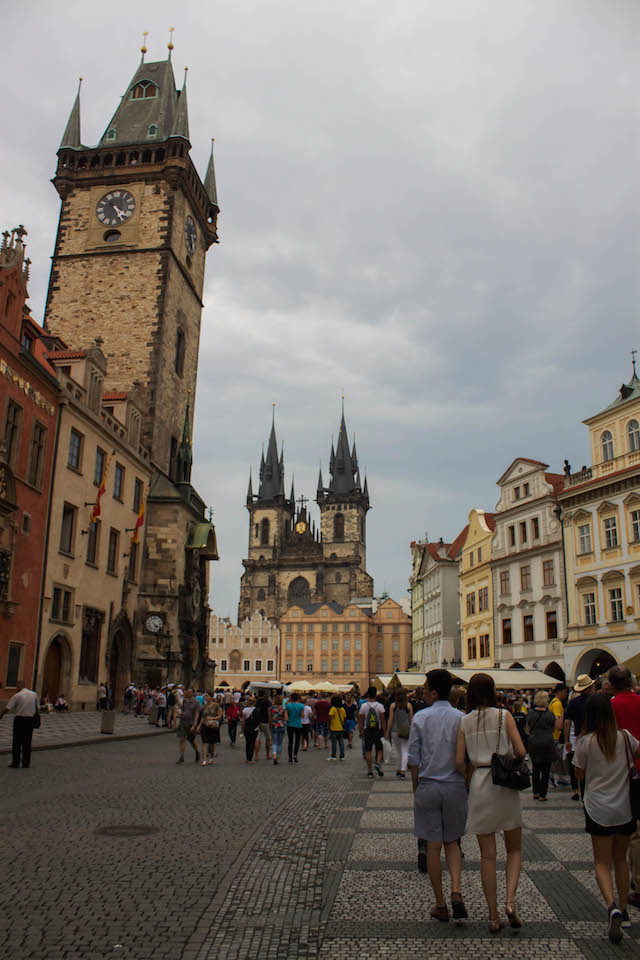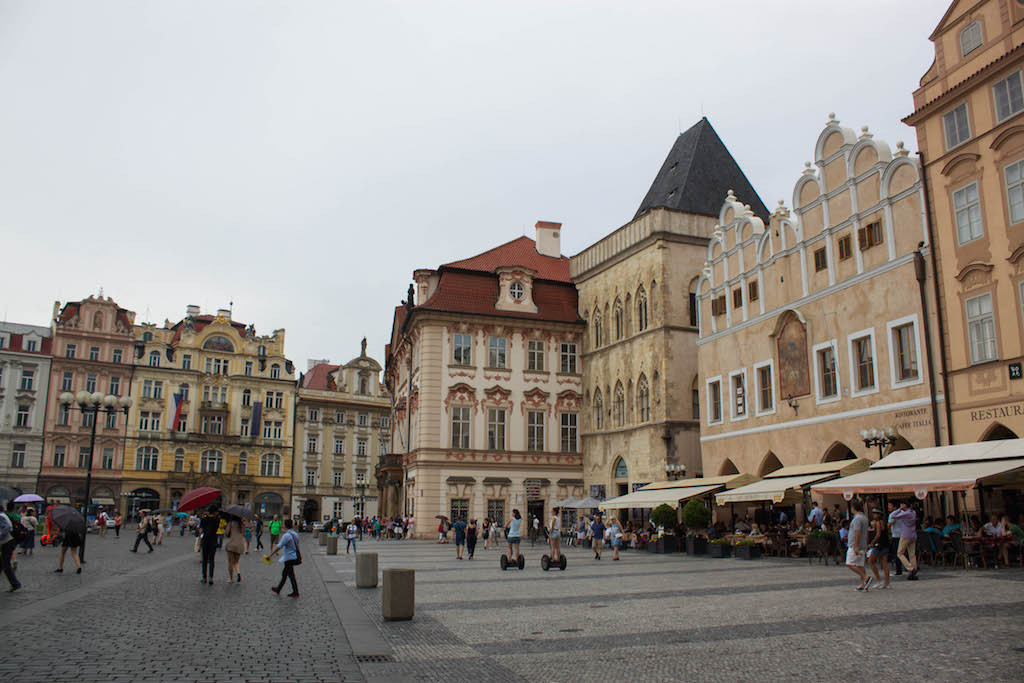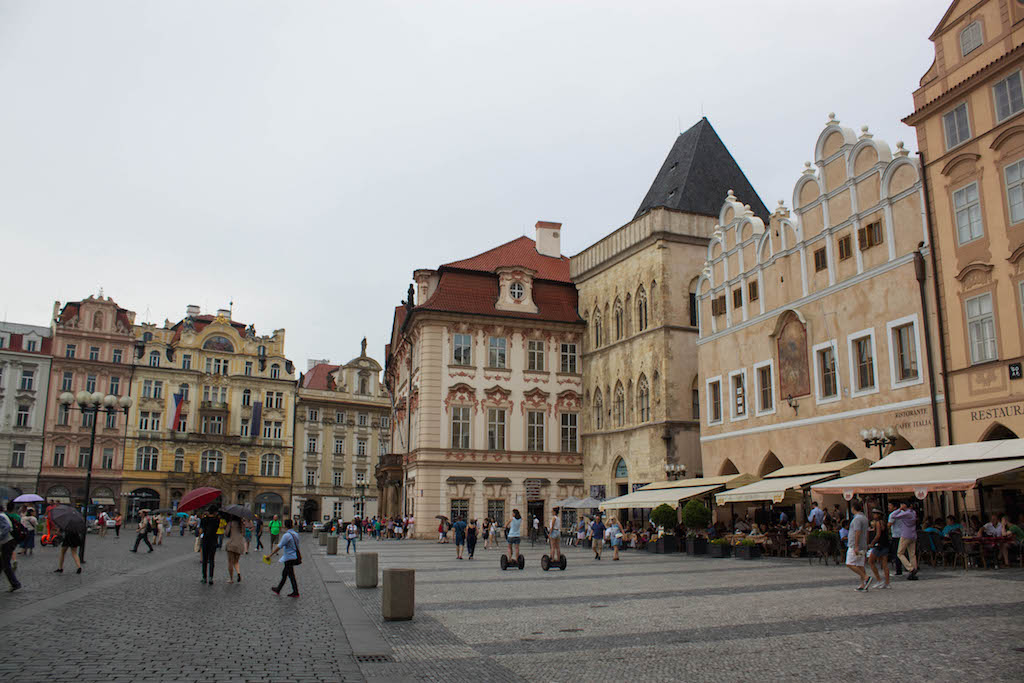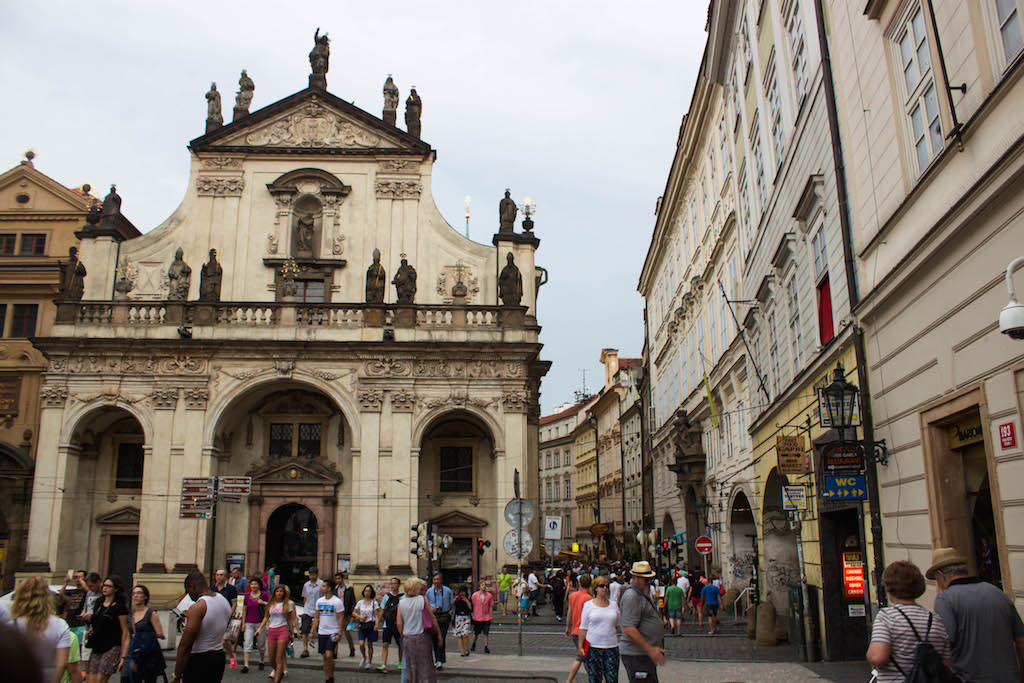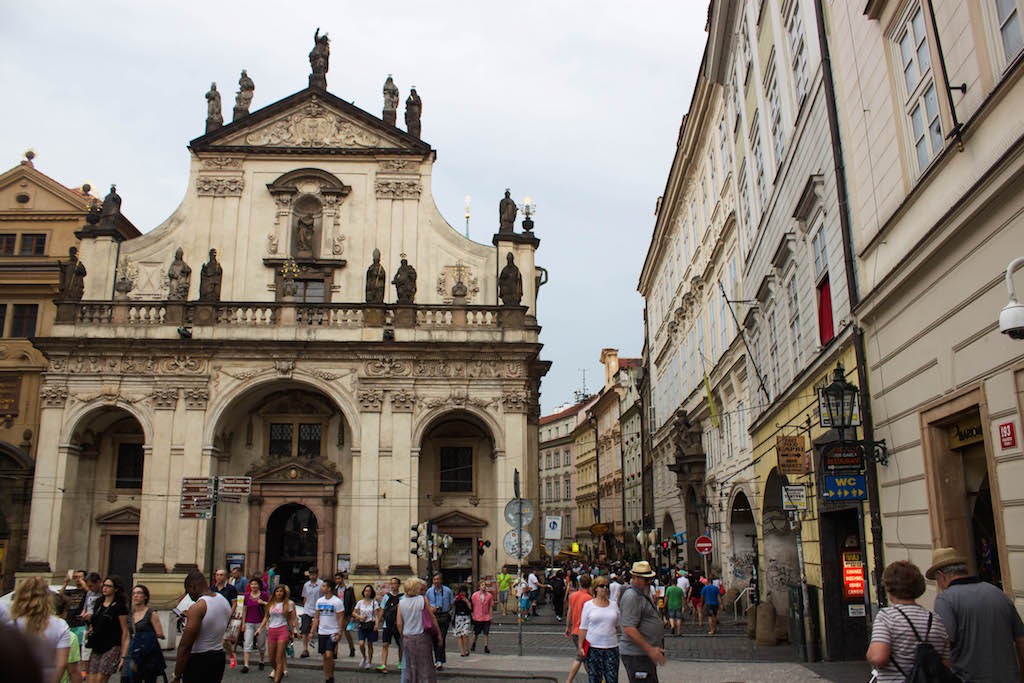 Prague's Old Town is also typically packed to the brim full of tourists. While strolling through the area, you'll come across notable icons like St. Salvator Church or the Old Town Square with the city's famous astronomical clock and dual spired, Church of Our Lady Before Týn.
The Dancing House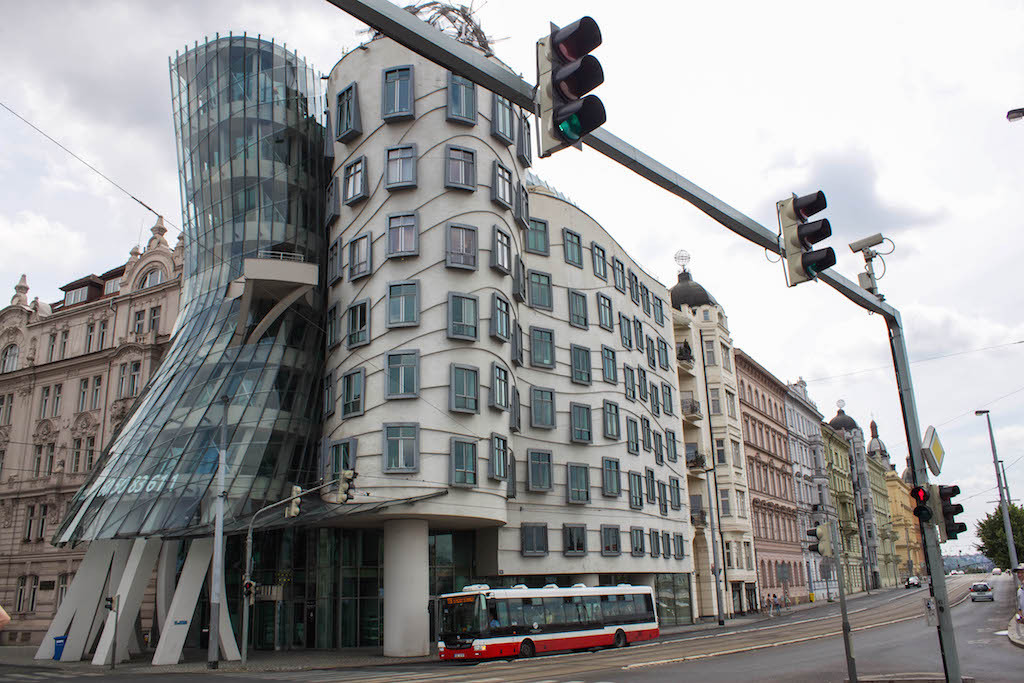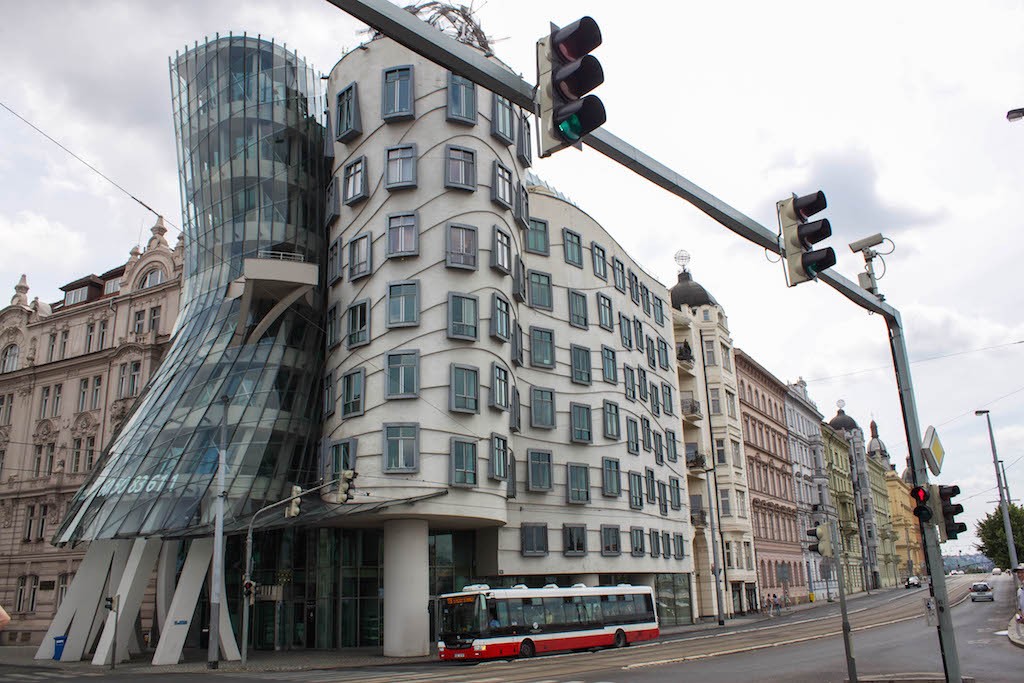 The Dancing House, designed in part by Canada's Frank Gehry, rests alongside the Vltava river.
Street Scenes In Prague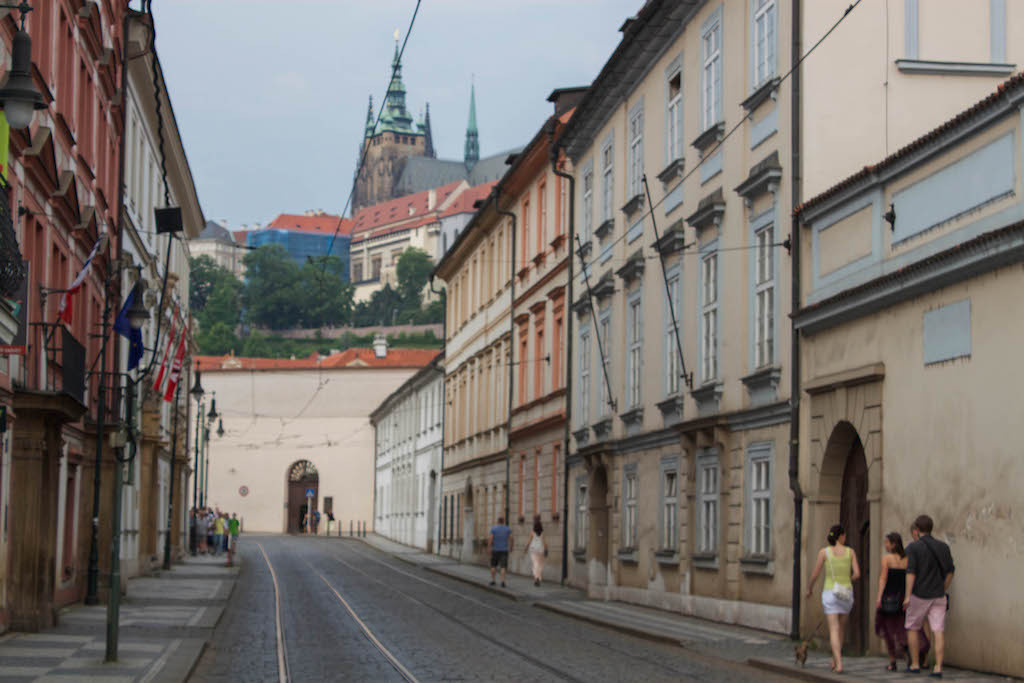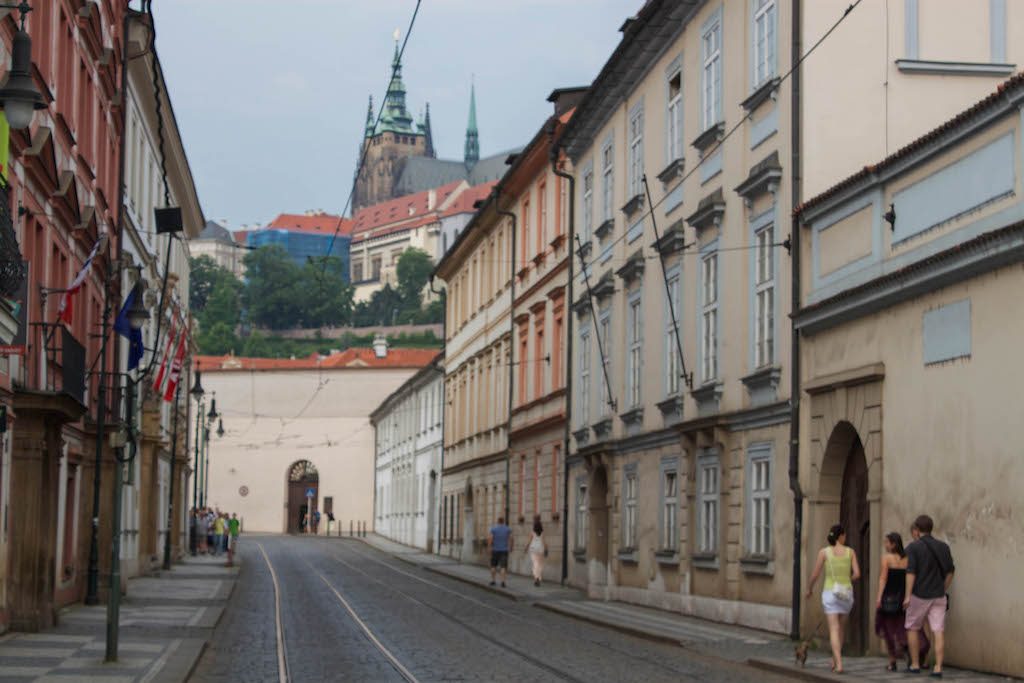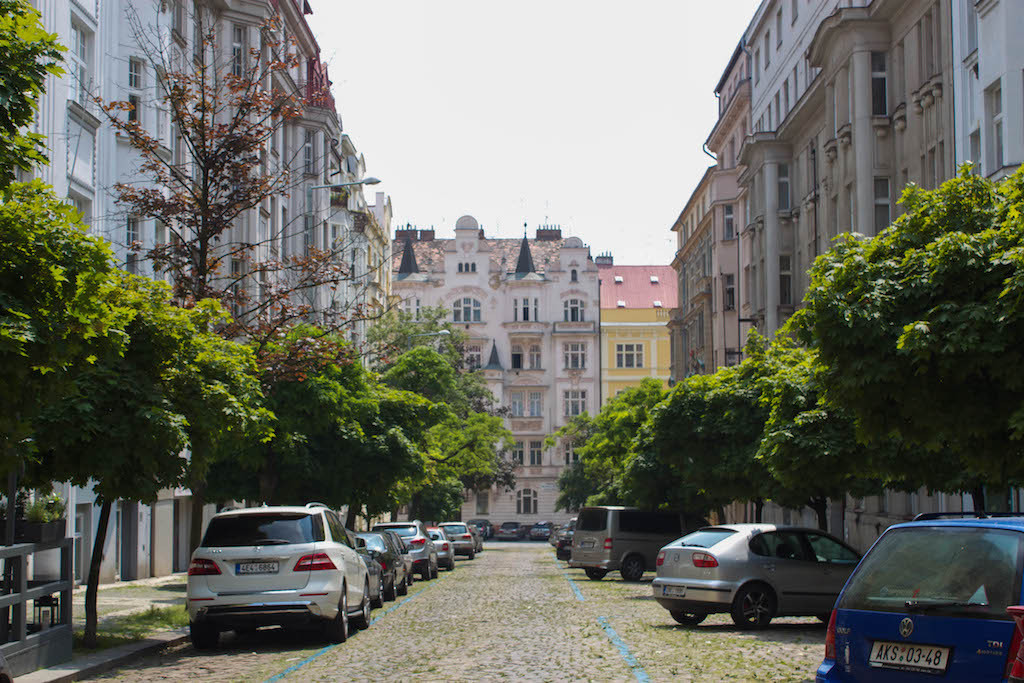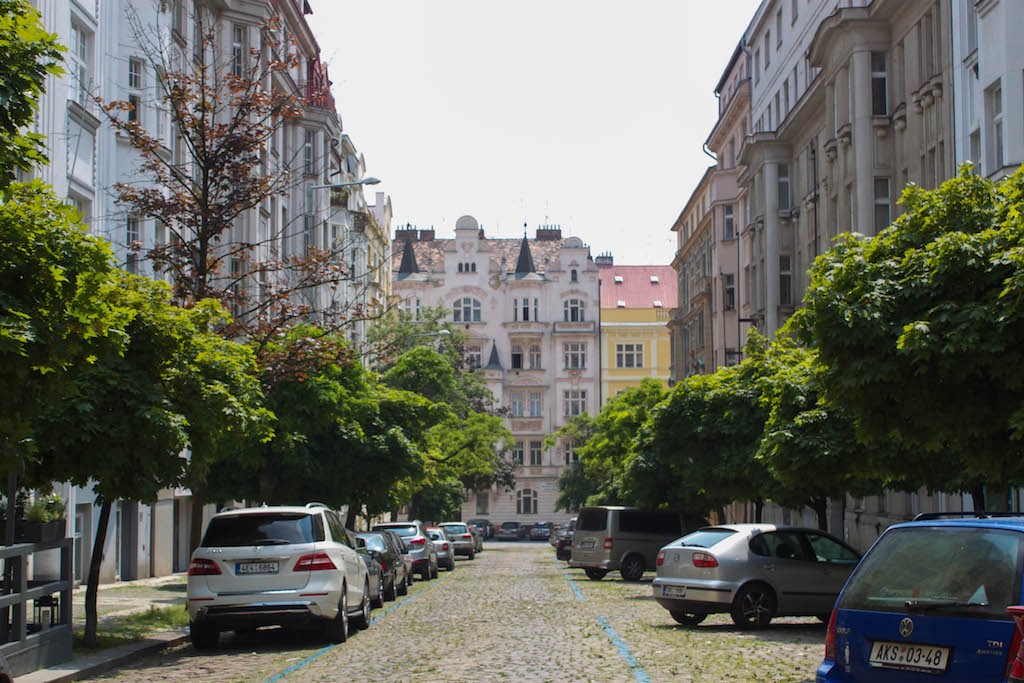 Even when you step off the tourist trail and walk through the streets of Prague, it's full of beauty. For example, you'll be treated to views of the spires of St. Vitus Cathedral beckoning from a distance.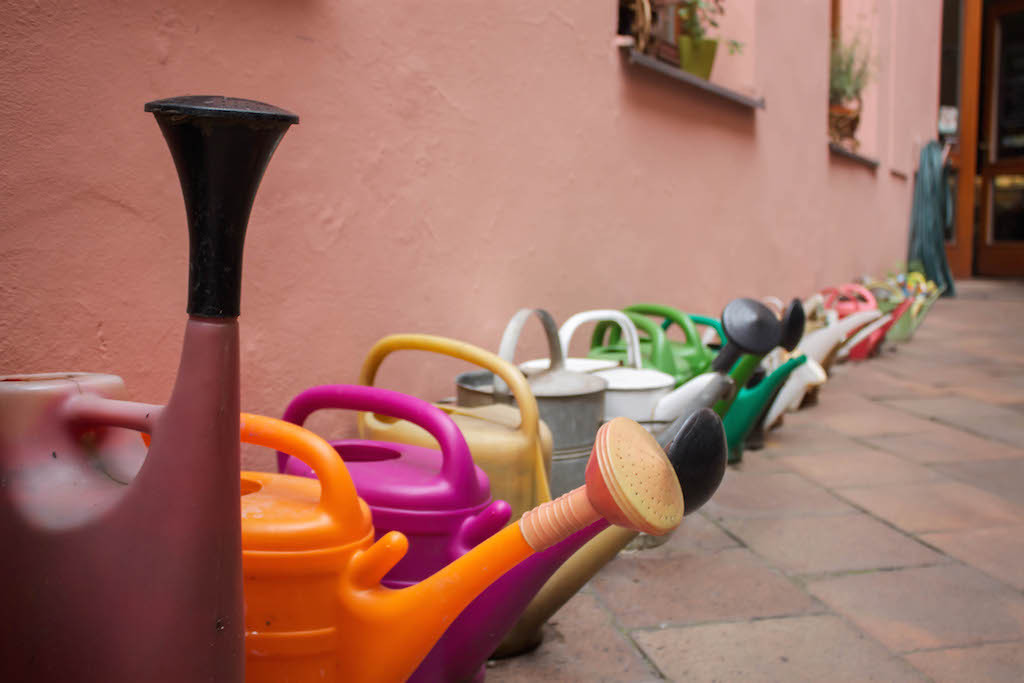 Or while you're wandering around taking Prague photos, you walk down a narrow alley that leads you to a hidden restaurant. Sometimes, it's all about the small details. Like this small army of colorful watering cans lining a street wall, or this open window decorated with pots of flowers.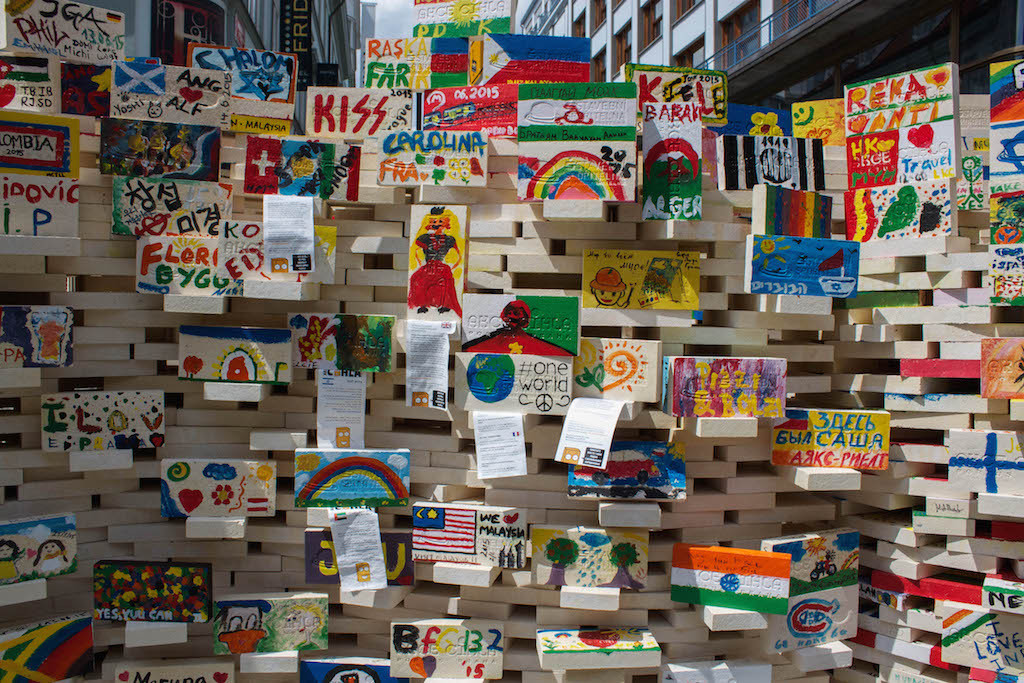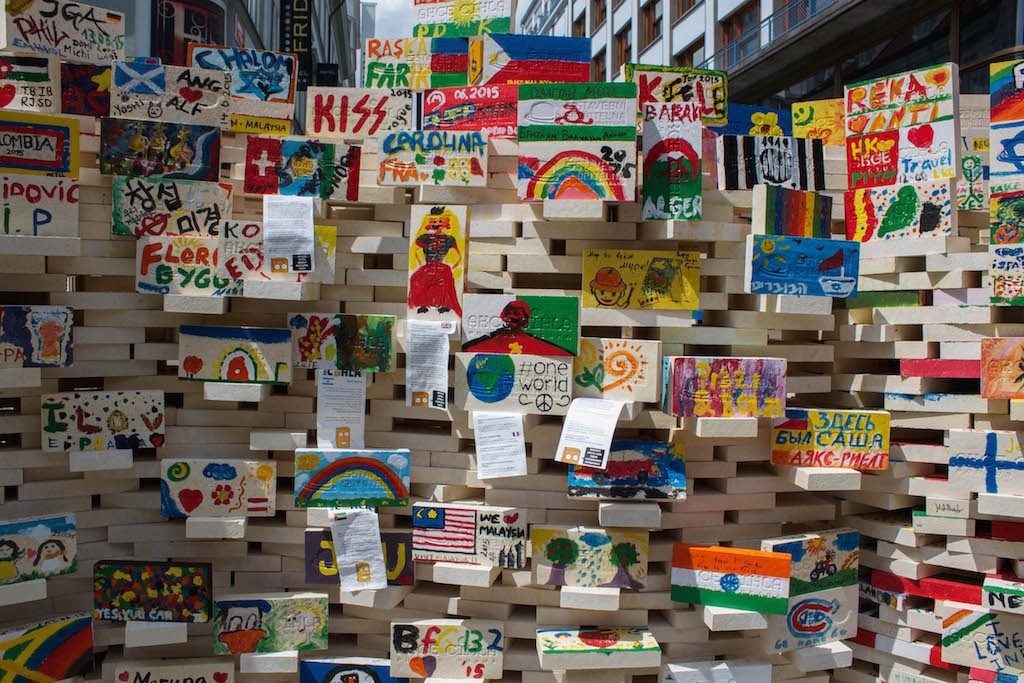 I really loved coming across this non-profit brick project in Prague, where you could buy and paint a brick to help handicapped people live better lives.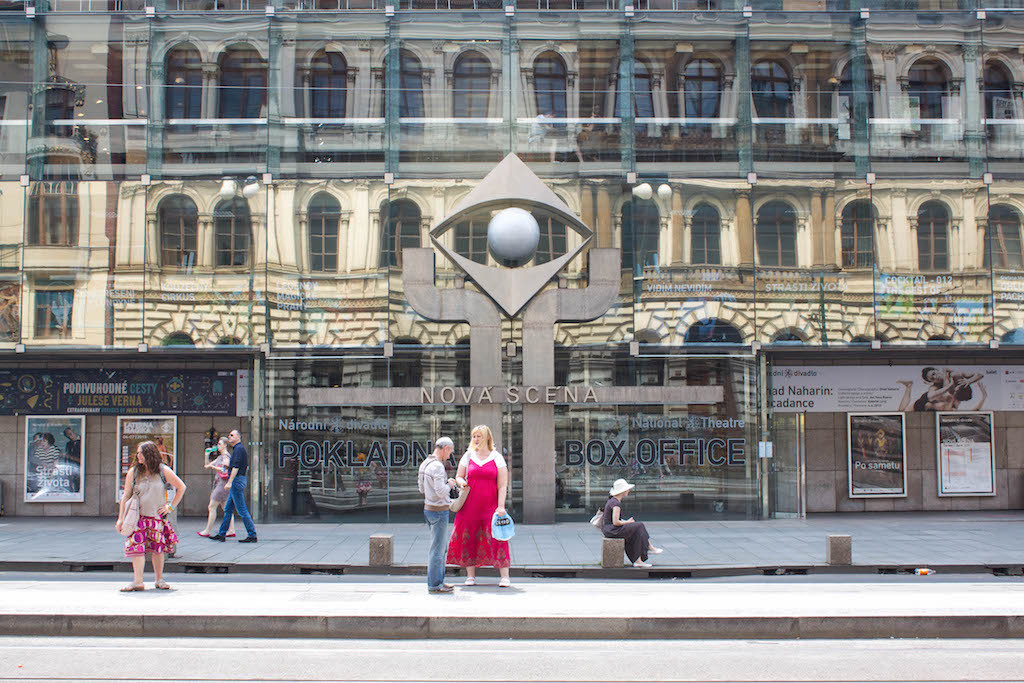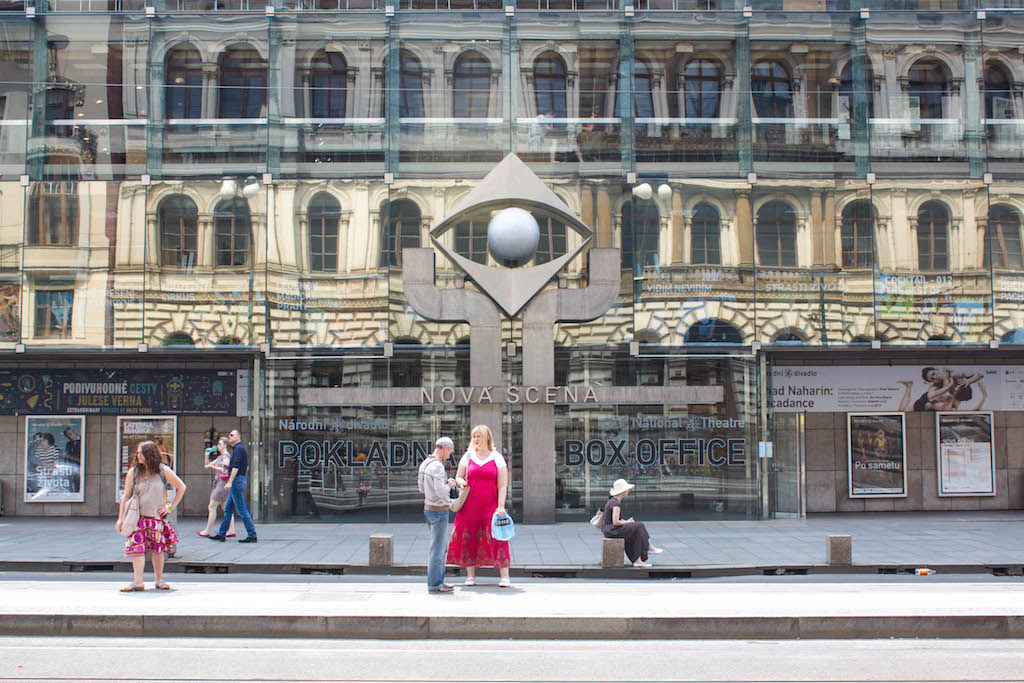 Čertovka Pedestrian Bridge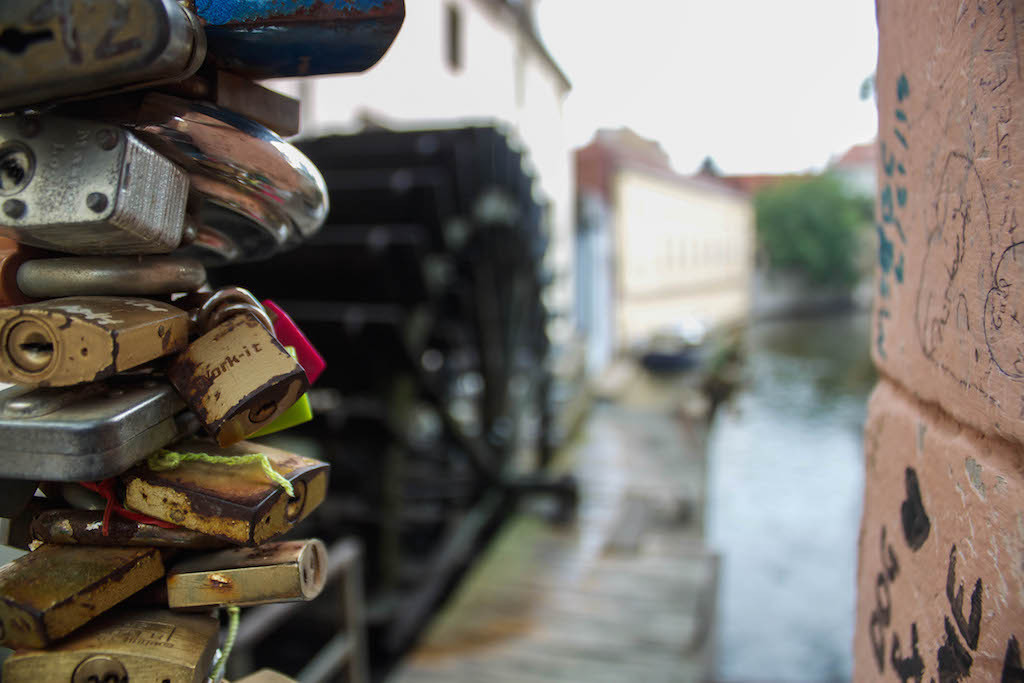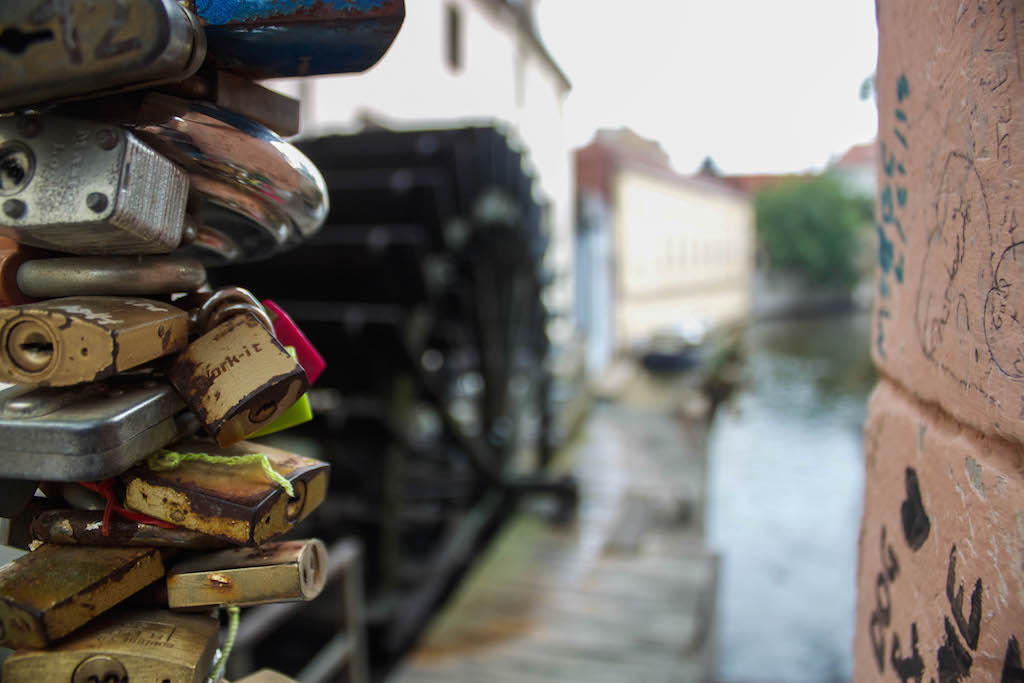 Love or hate them, love locks hang on the Čertovka pedestrian bridge.
The John Lennon Wall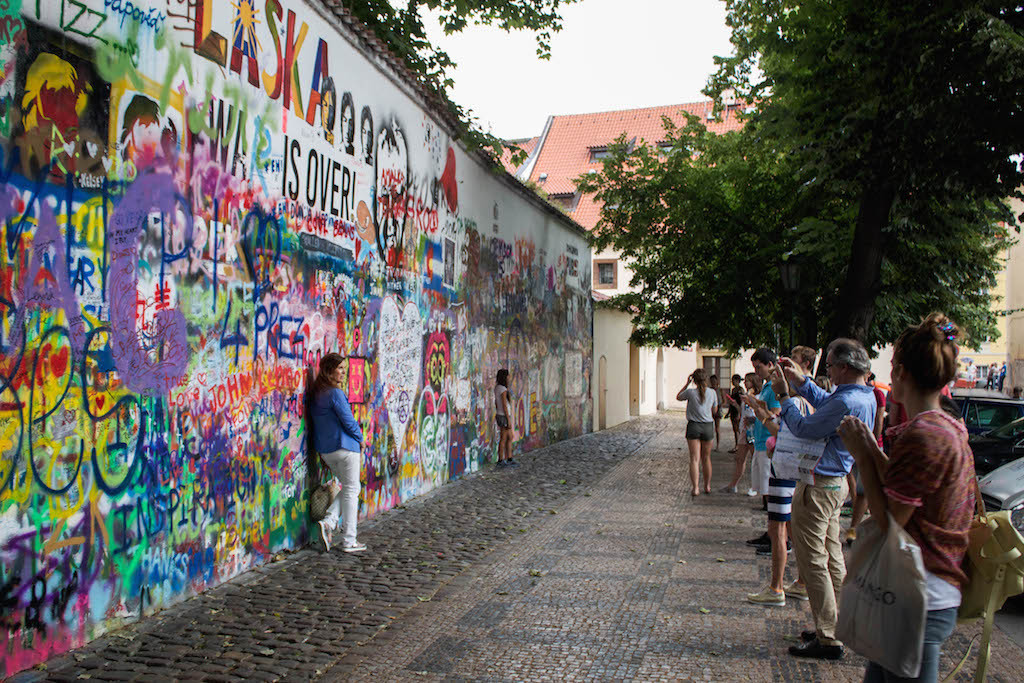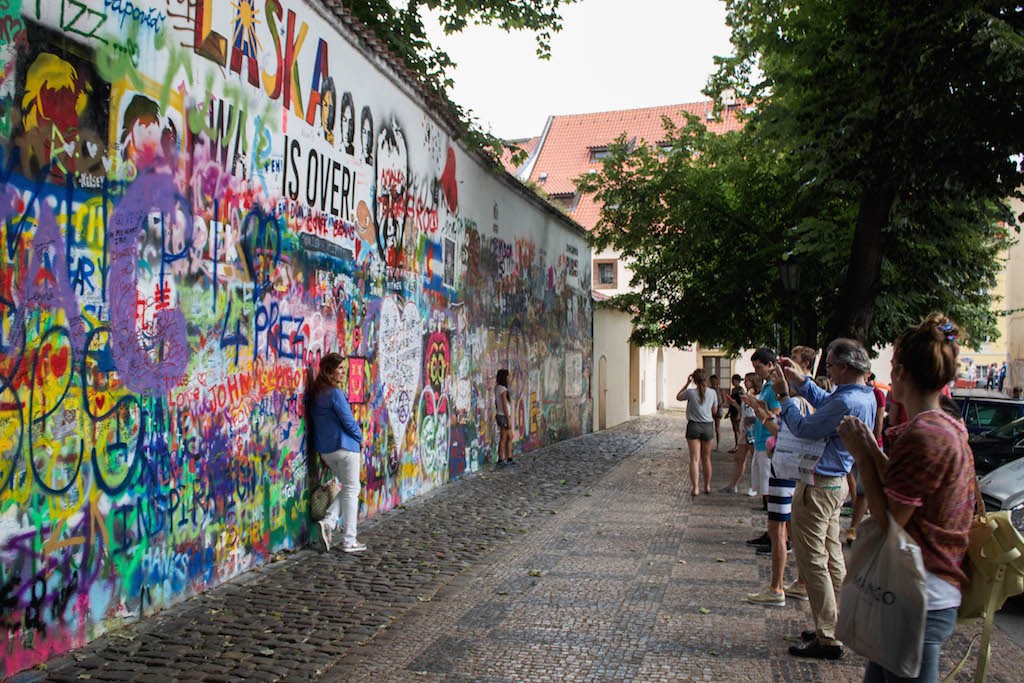 Not far from the love locks, is the John Lennon Wall, where tourists flock to have Tinder profile pictures of themselves taken with street art.
Café Grand Orient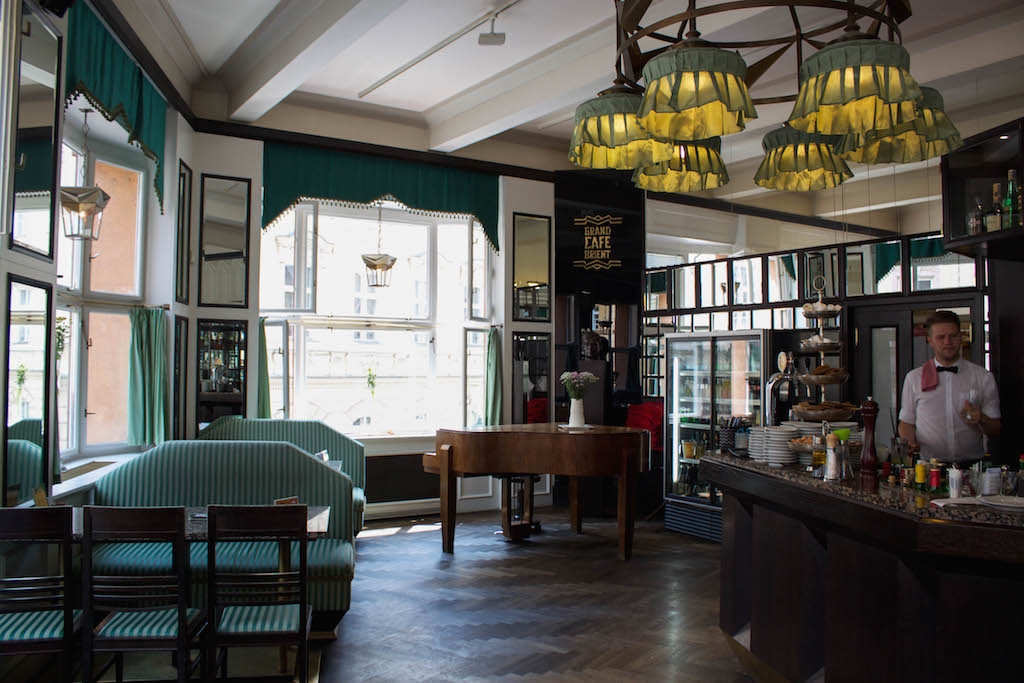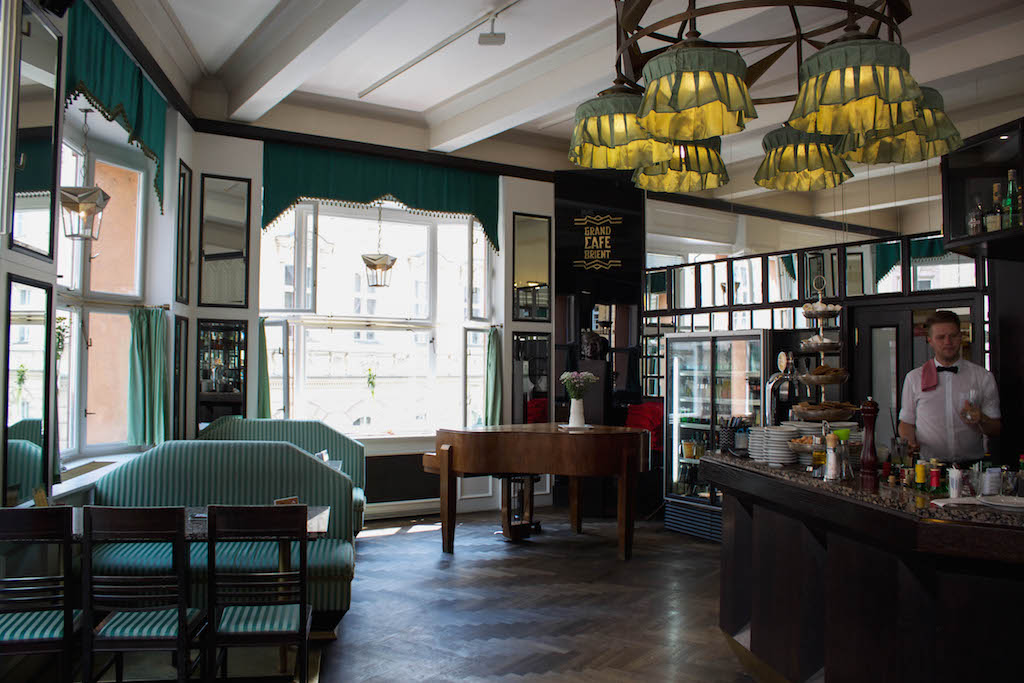 I made a coffee stop at one of my favorite places in Prague, the Cubist-designed Cafe Grand Orient.
Prague Photos Of People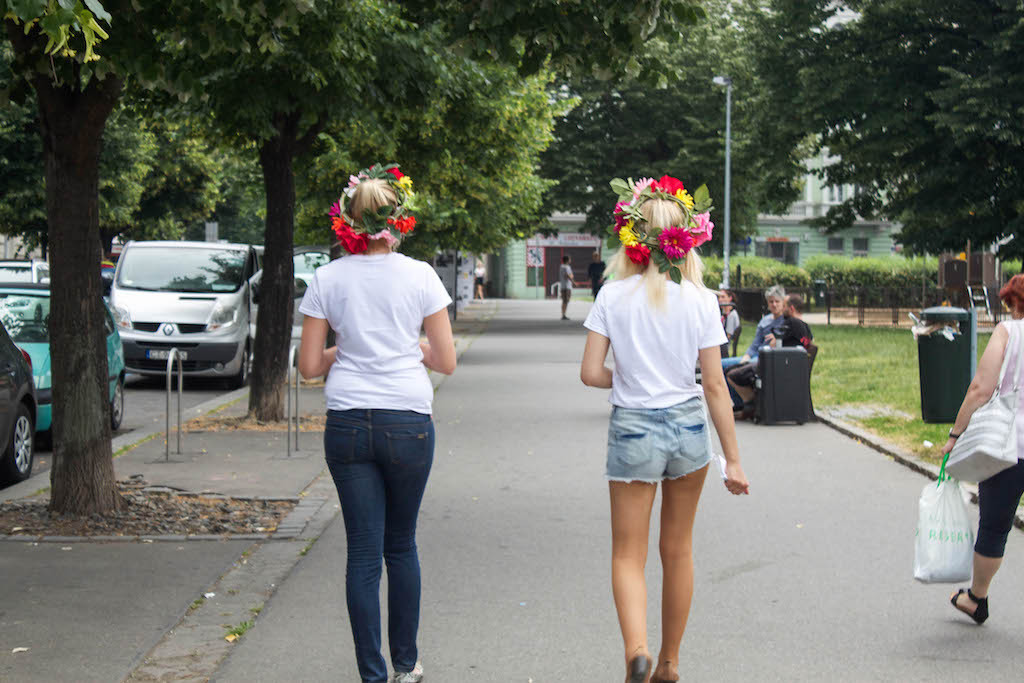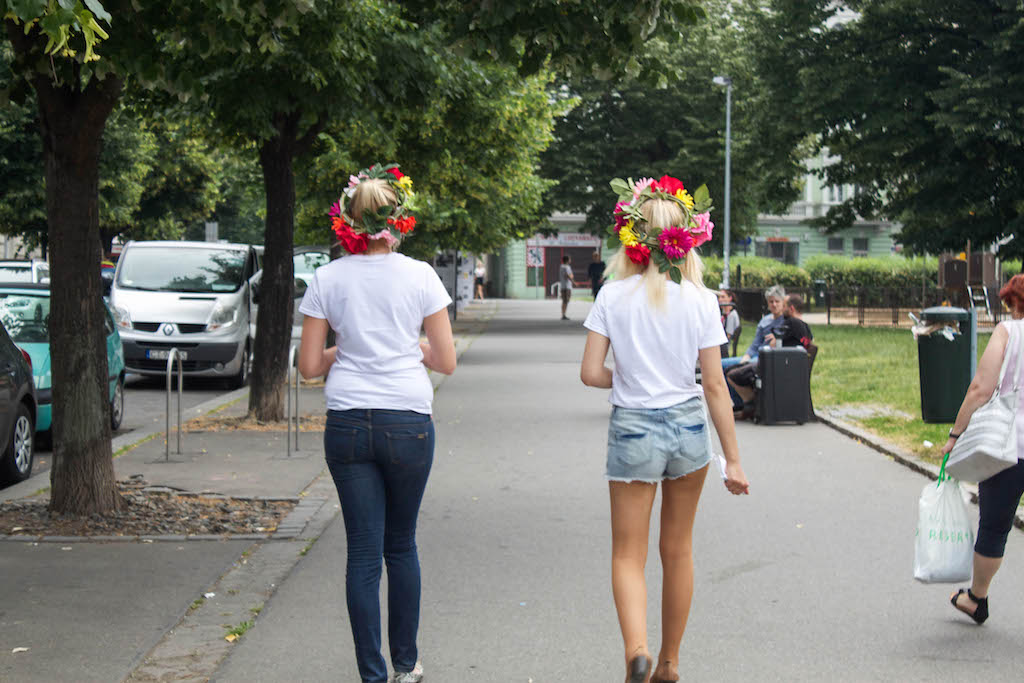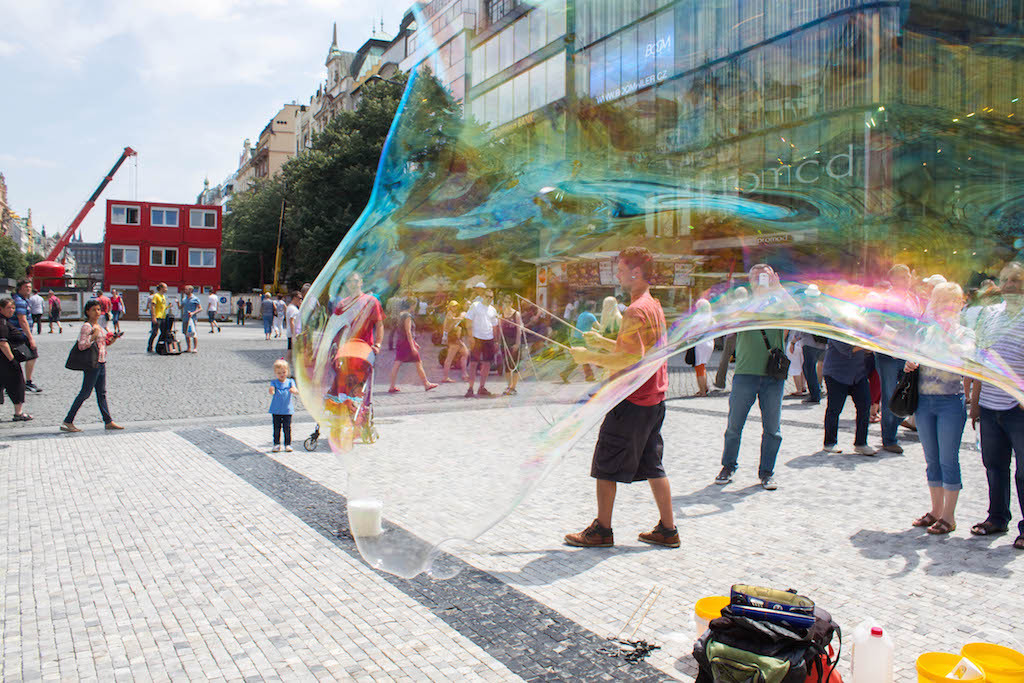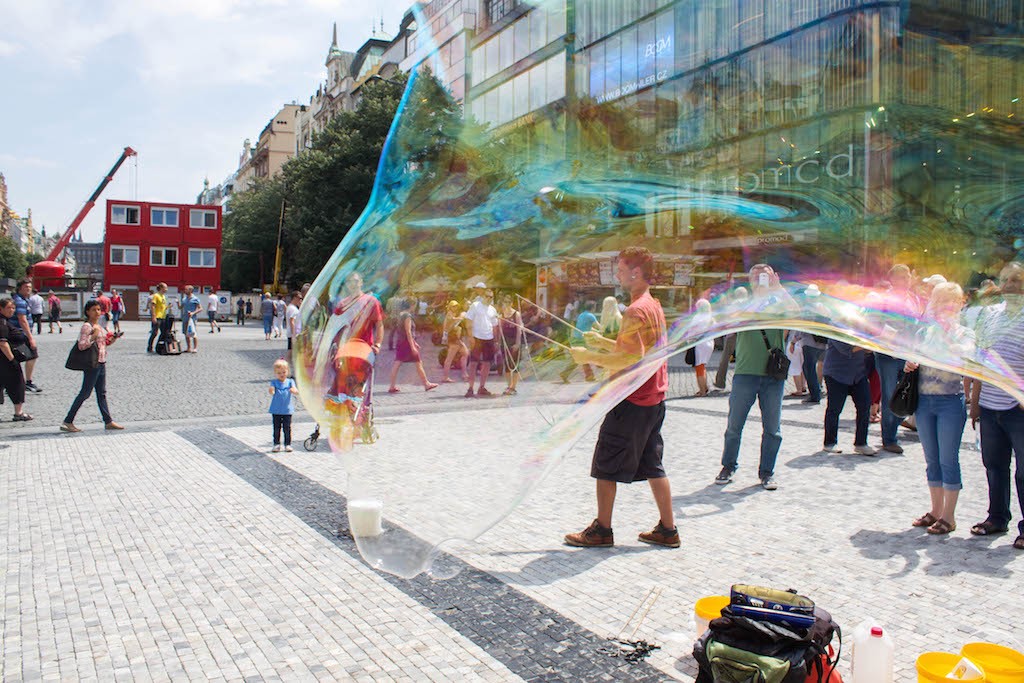 I had a great time taking photos of people in Prague, whether it be girls walking around with floral wreaths in their hair, some taking street fashion photos, or just randomly posing.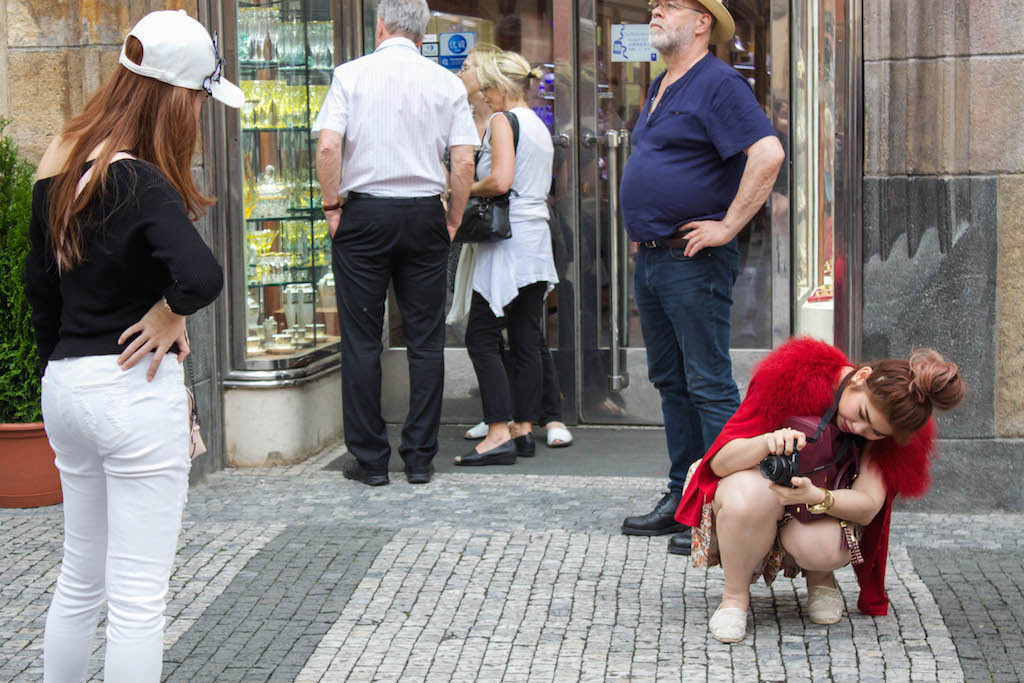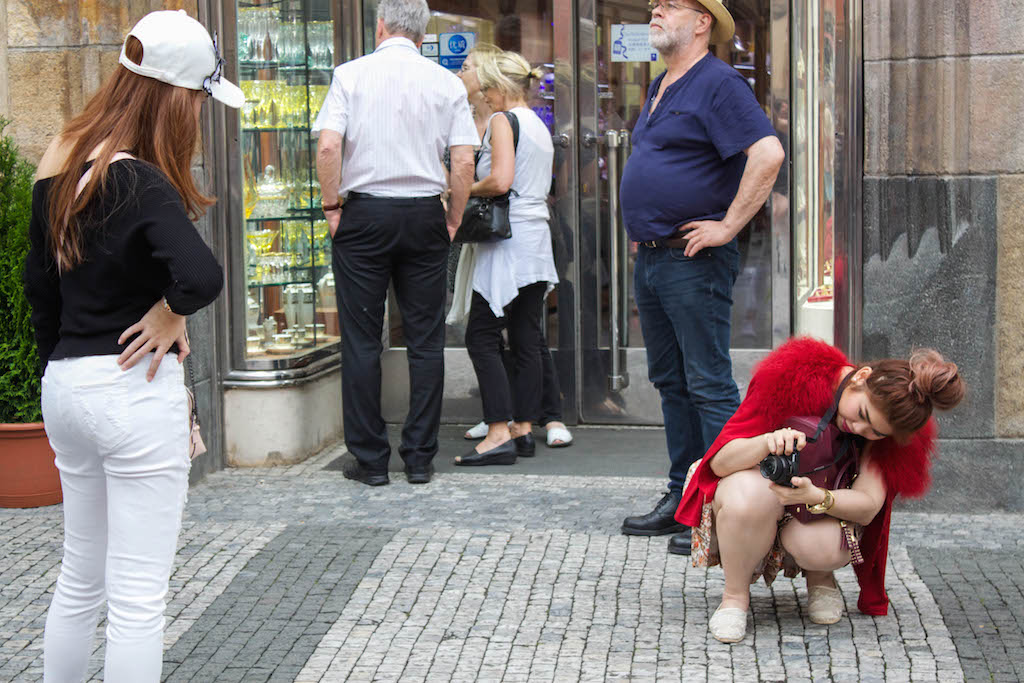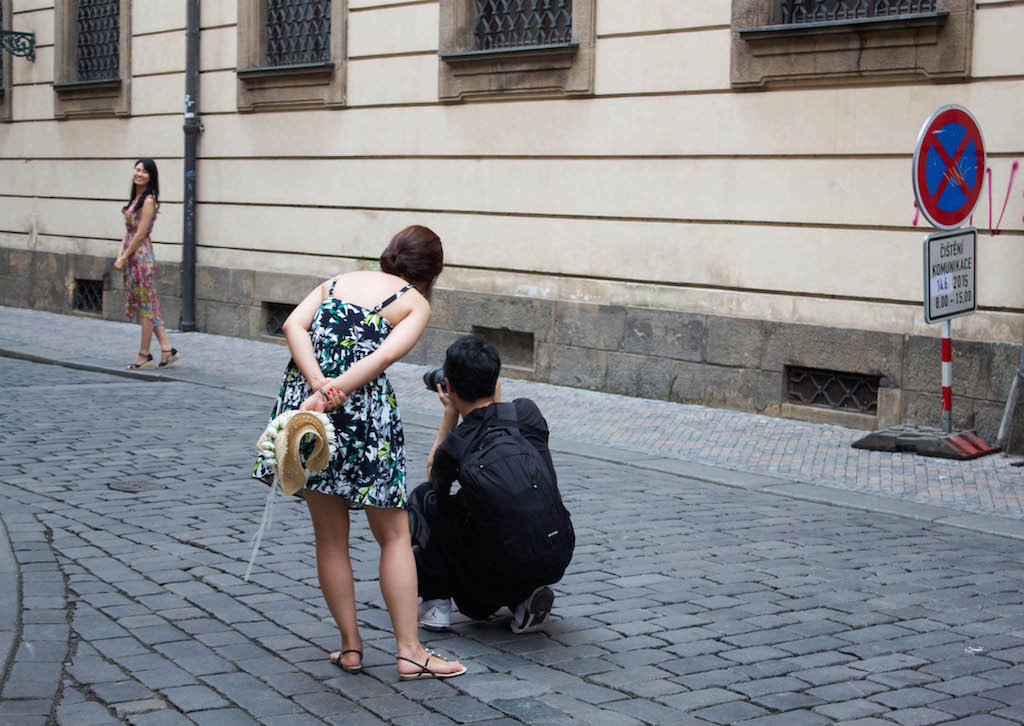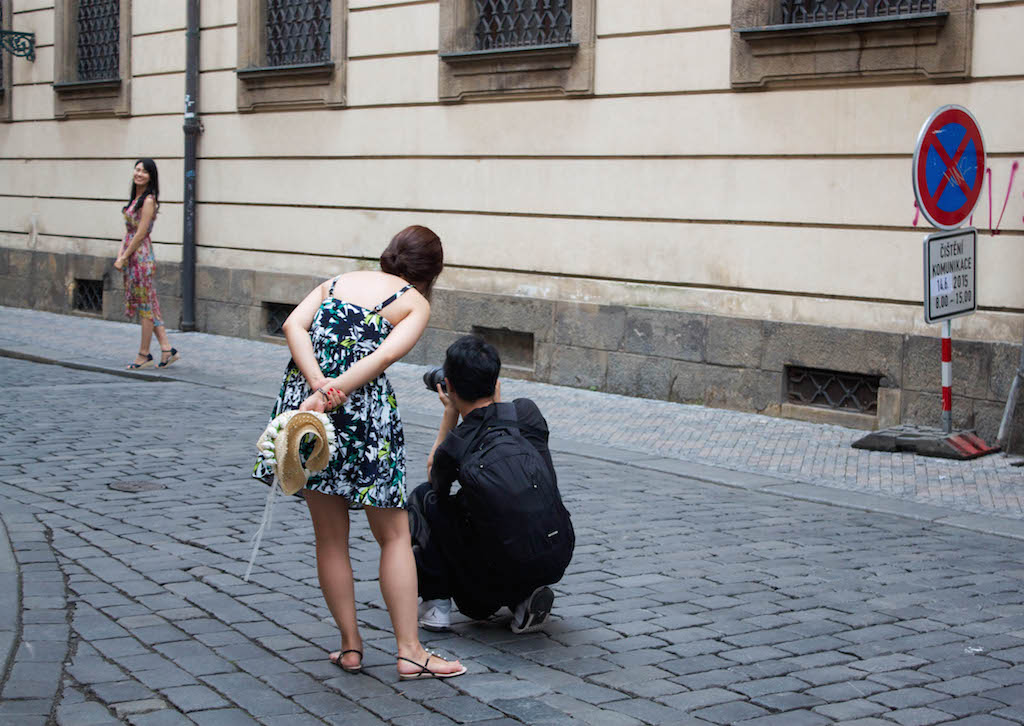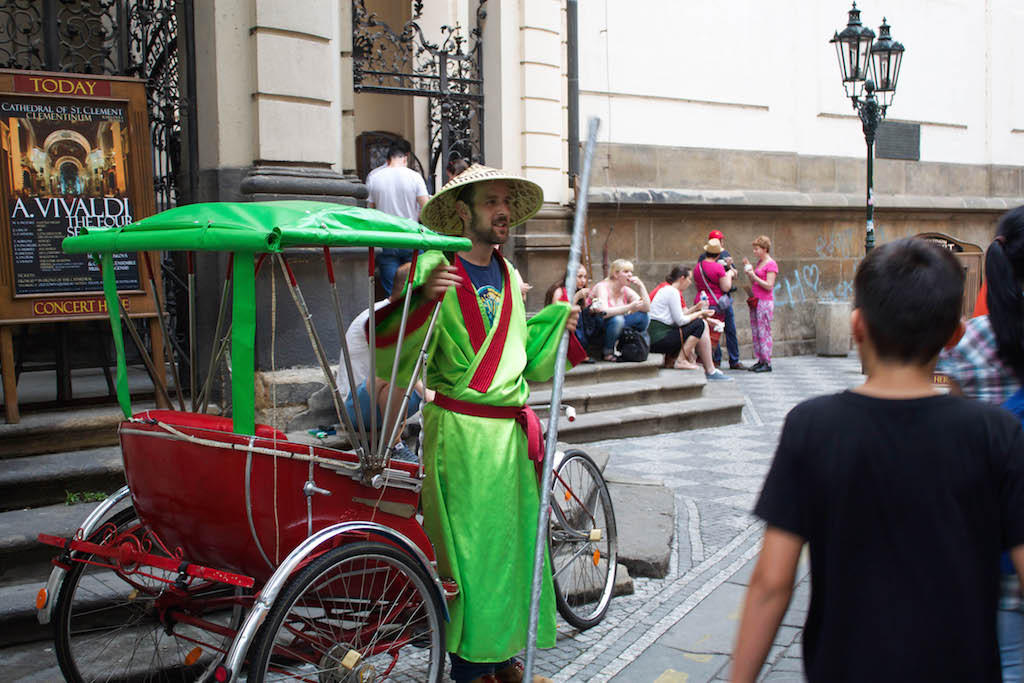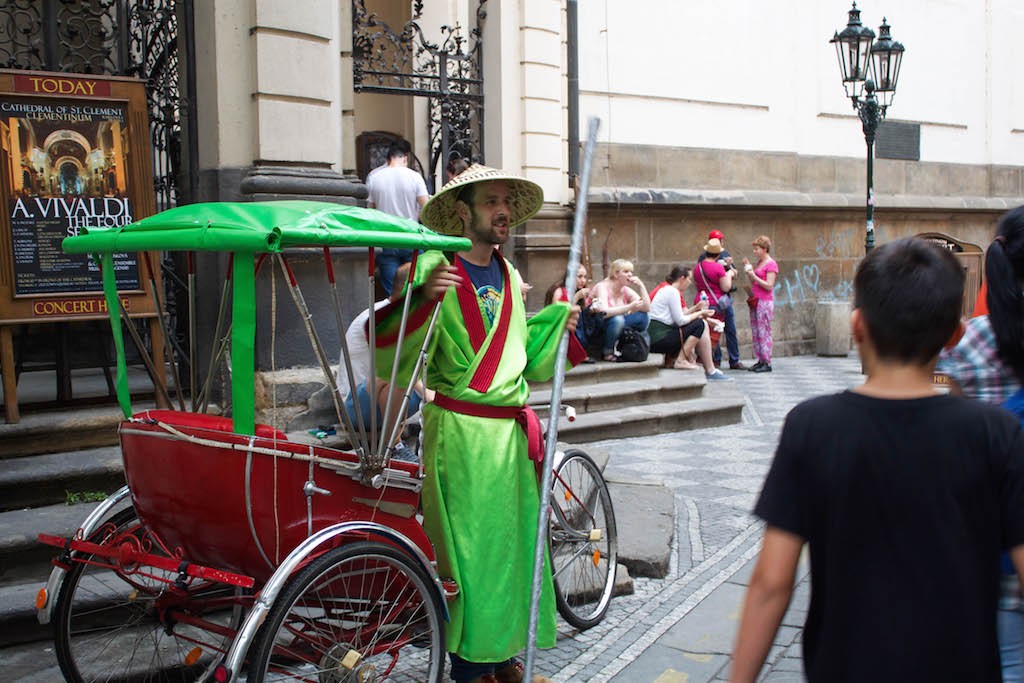 Transportation Photos From Around Prague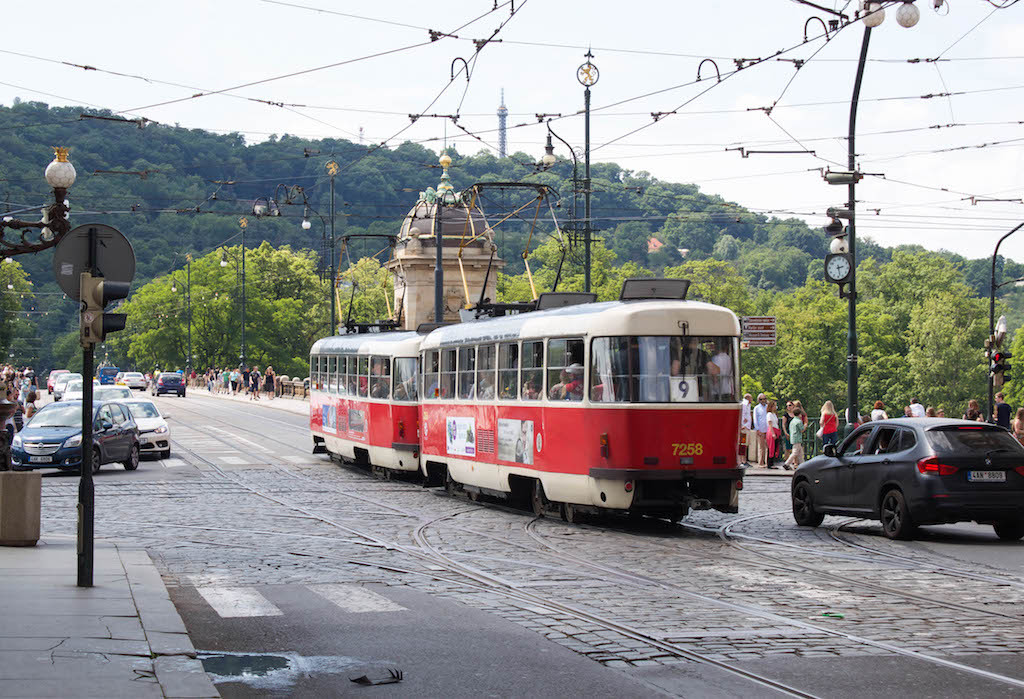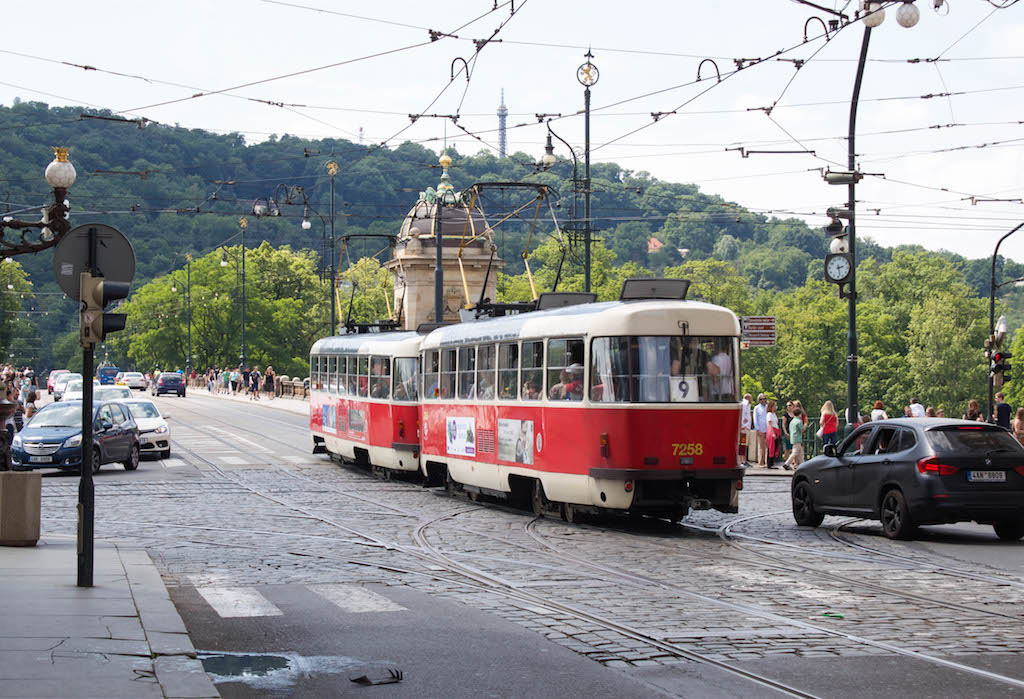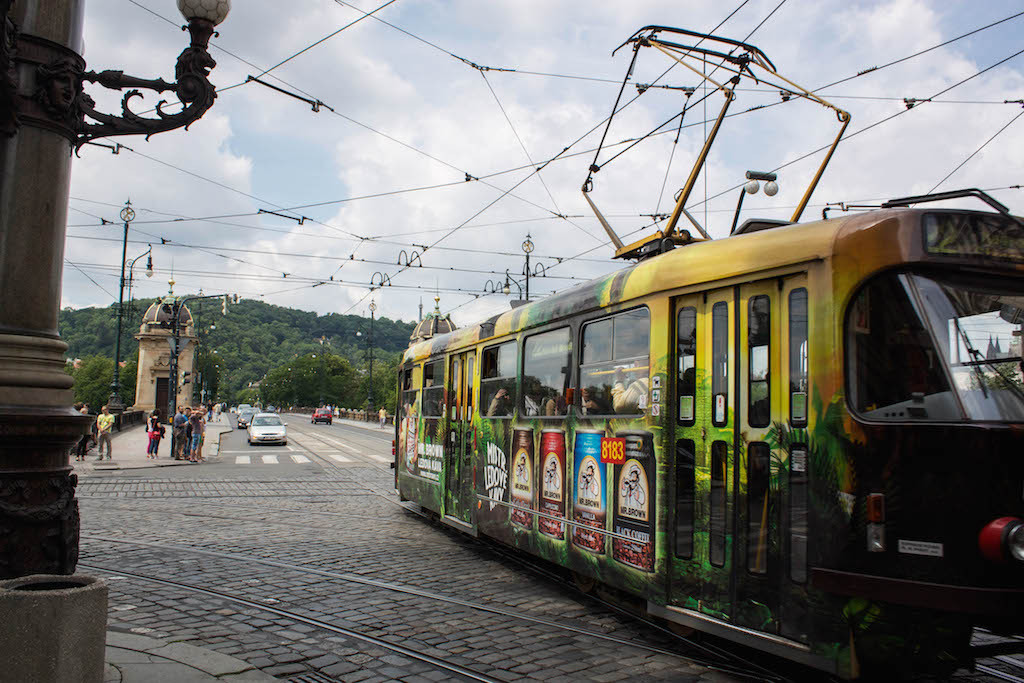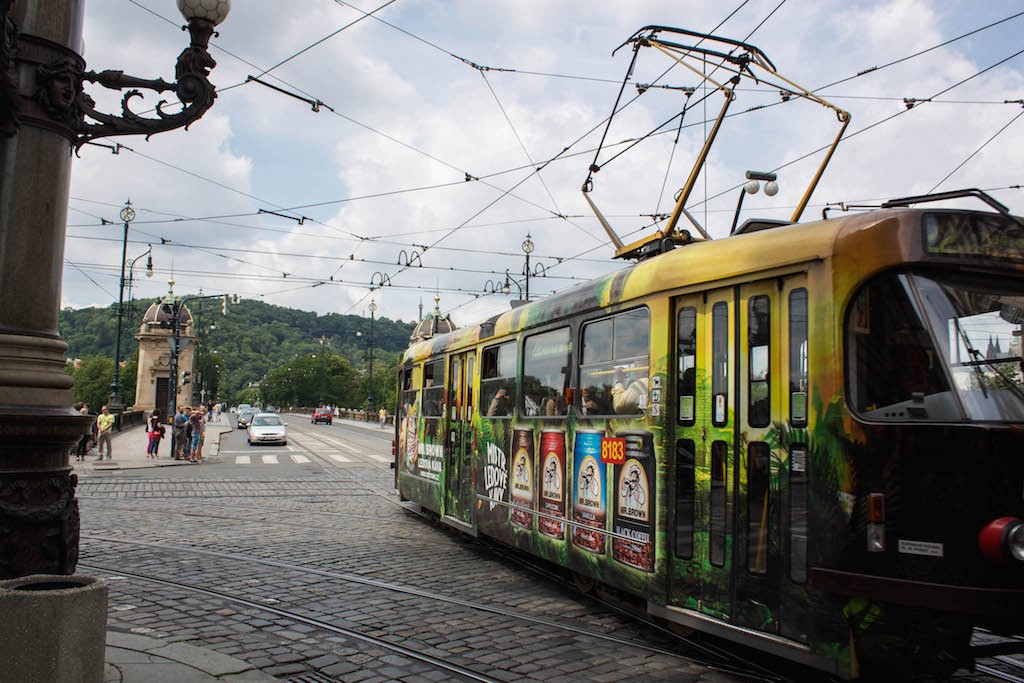 Not only was it fun to take snaps of the trams darting this way and that around Prague, it was fun riding them.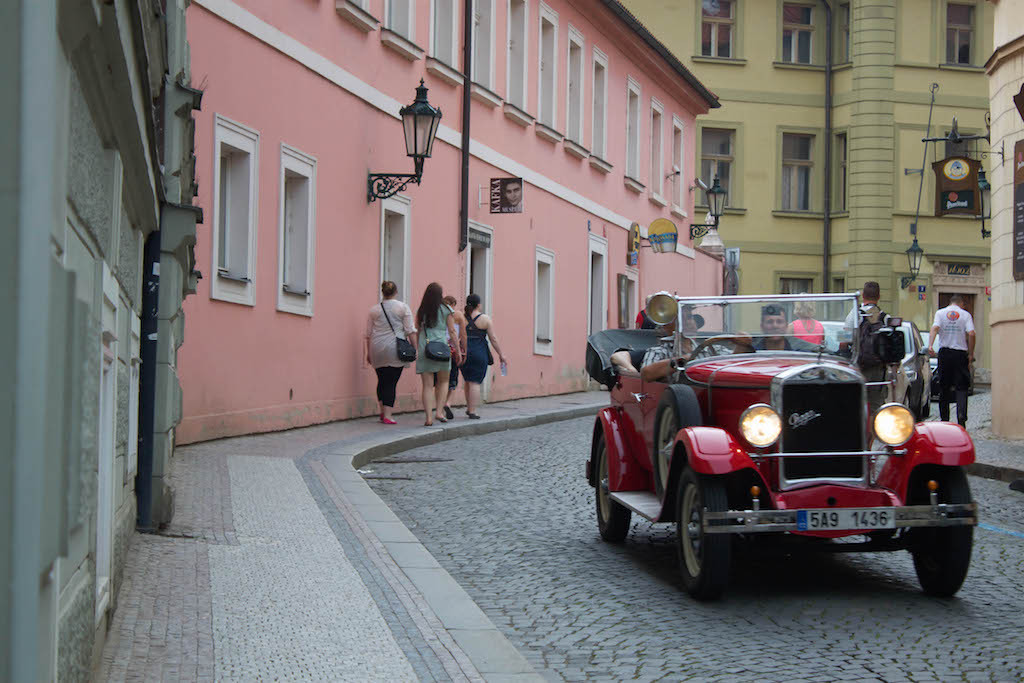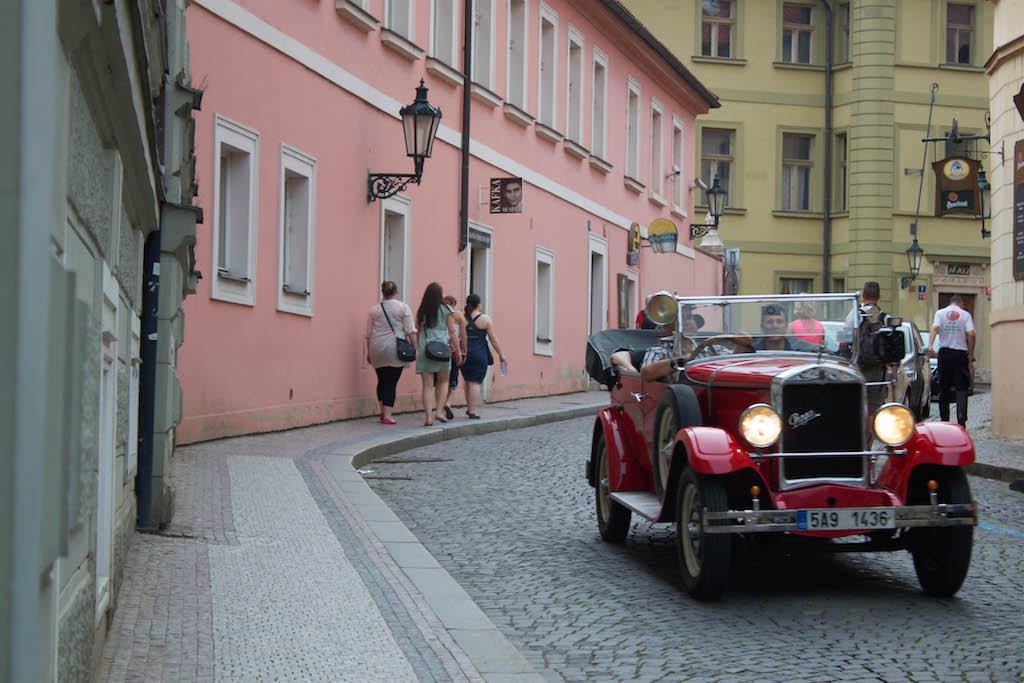 A lot of tourists book city tours in old classic cars, and I was especially delighted to spy the "Sheepist" sticker art, which I also saw when on an alternative tour in Budapest.
Prague's Metro System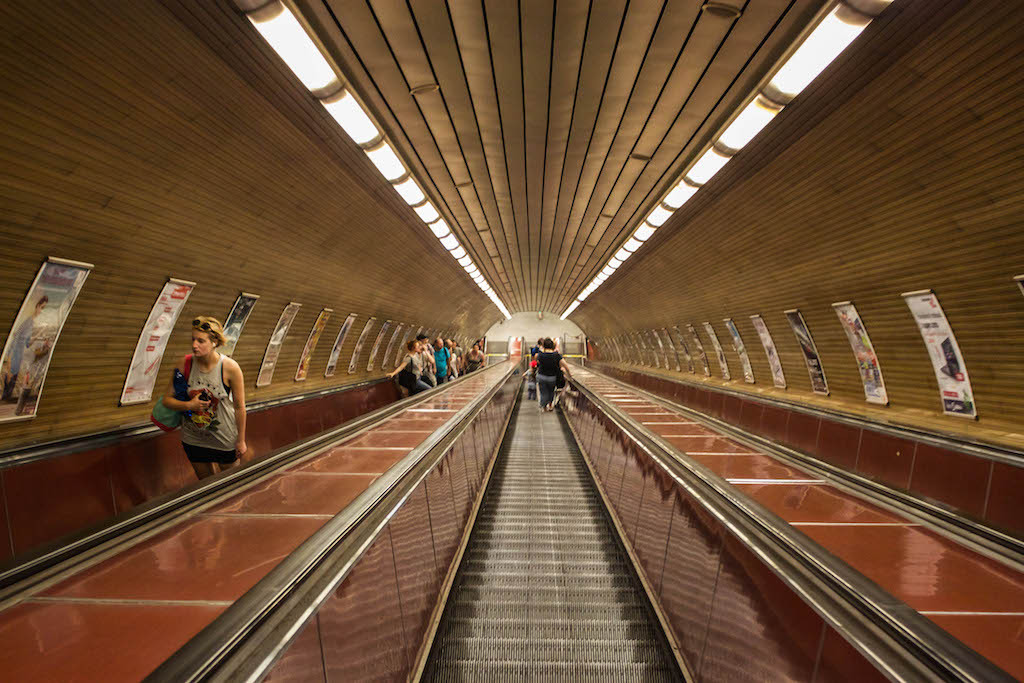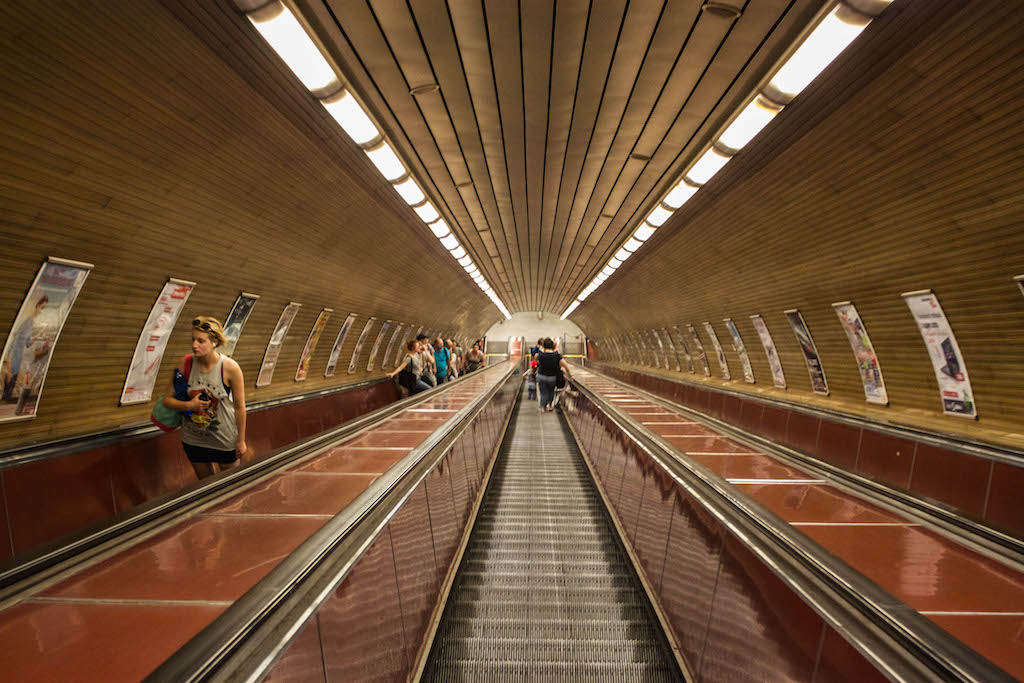 Prague's metro system is beautiful, as is this escalator, which is one of the longest in Europe.
Prague by Night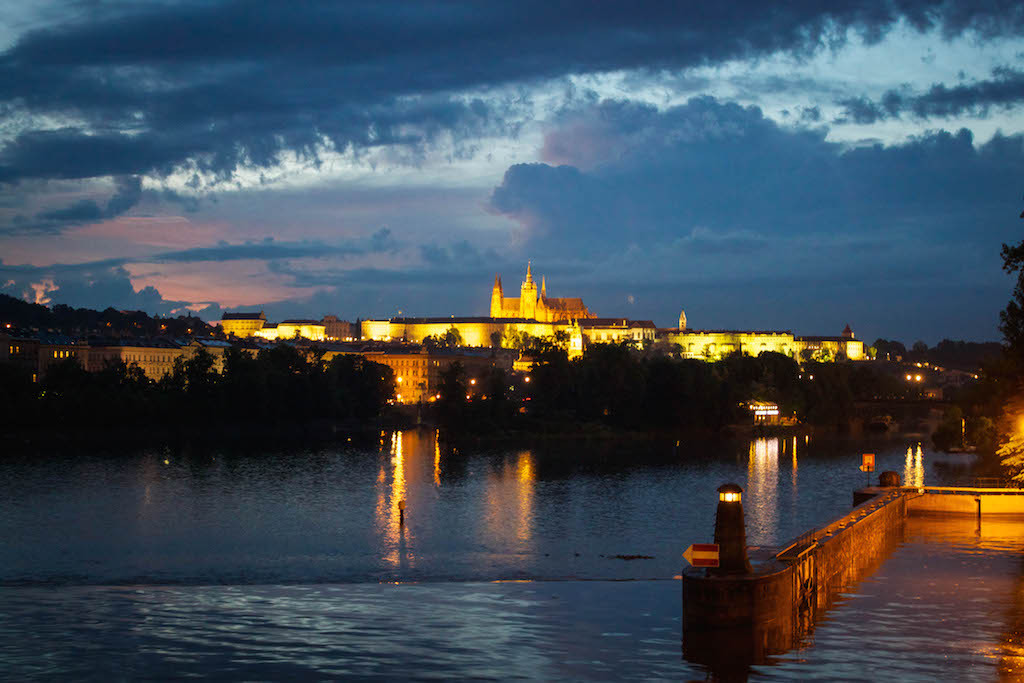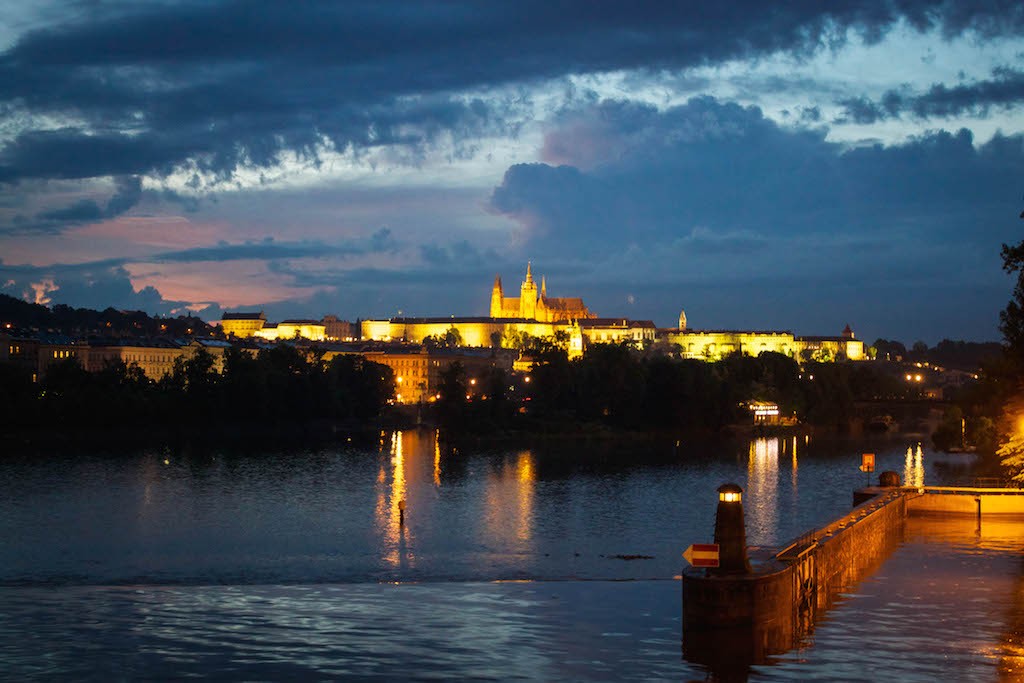 European cities like Vienna, Budapest, and Krakow are stunning by night, and Prague is of course, no exception.
What do you think about these Prague photos? Do you think it's one of the prettiest cities in Europe? Tell about your tips for Prague in the comments below.
Good to Know
1) If you want to book a hotel in Prague, check out prices and availability on booking.com.
2) Experience some of these tours when you're visiting Prague.
3) Looking for more inspiration about what to do in Czechia?
4) I'd also recommend this itinerary to make the most of 3 days in Prague.
*Disclosure – This post contains some affiliate links. If you book a tour or hotel through any of these links, I'll earn a tiny commission at no extra cost to you. Thanks for your support!