Visiting Prague one summer, I was eager to finally see the street art and graffiti-laden John Lennon Wall for myself. On my way to take a look, I walked over the Čertovka pedestrian bridge and noticed a bunch of love locks placed along the bridge railings.
At first glance, the love locks in Prague appear innocent enough, and the thoughts behind the practice are certainly well intended.
Love Locks in Prague Czechia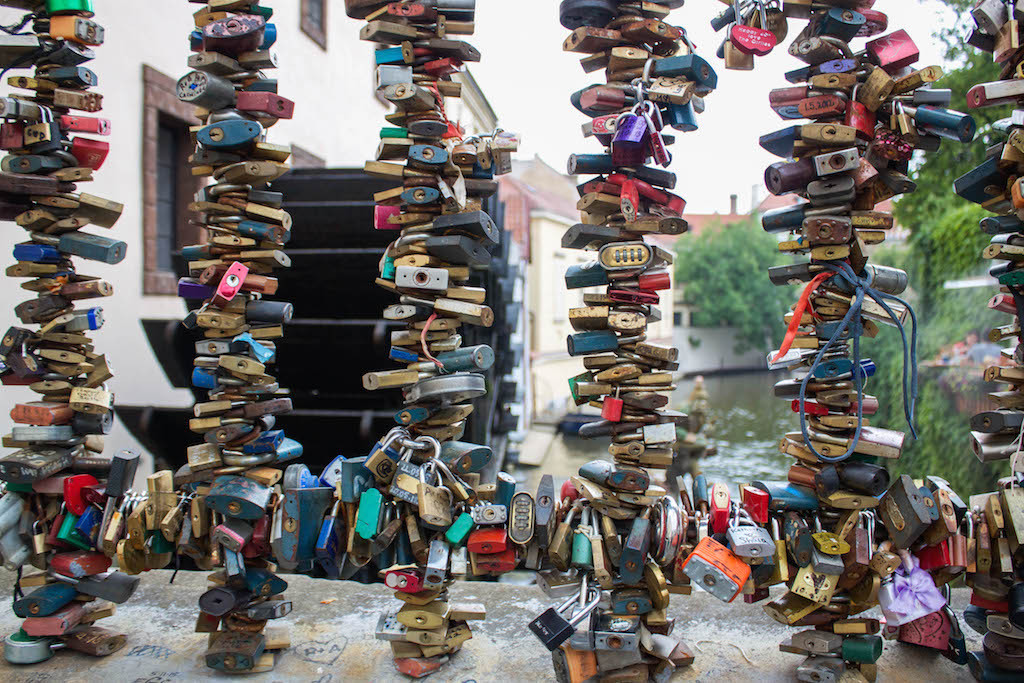 I initially thought "How sweet! It's just like that time I stumbled across love locks in Budapest." One of my readers even used that post as a guide to find the exact location so that she and her partner could leave a lock there for themselves.
Couples usually place a lock inscribed with their names on a bridge/monument/fence, lock it, and throw away the key. All of this is done in the name of "everlasting love." It's said to be inspired by the 2006 best-selling Italian novel, I Want You, when a couple place a love lock on a bridge in Rome. Since then, love locks have shown up around the world, most notably at the Pont des Arts in Paris.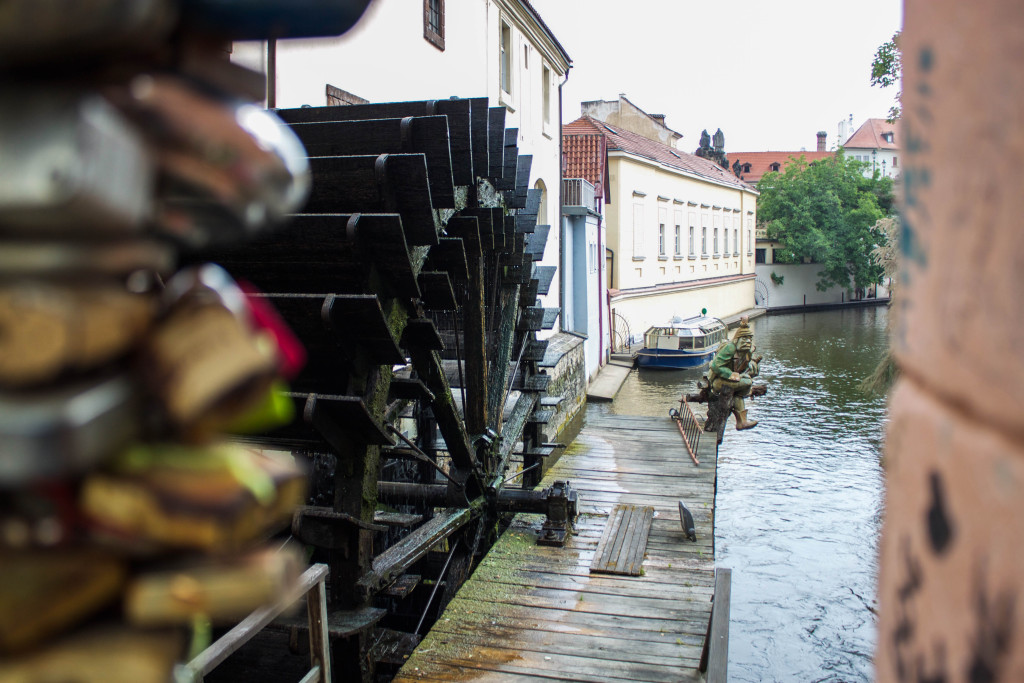 While there are those who detest how the love locks look and feel they are an eyesore, I'm definitely not one of them. I think love locks are a lovely expression of art, which adds to the character of a city.
However, locals don't like the Prague love locks trend so loved by tourists and wish their bridges were left alone. As much as we may all "love the love," one should respect the wishes of locals. Some people have even gone so far as to place love locks on the historic Charles Bridge. There is now an active organization that regularly removes the locks from this location.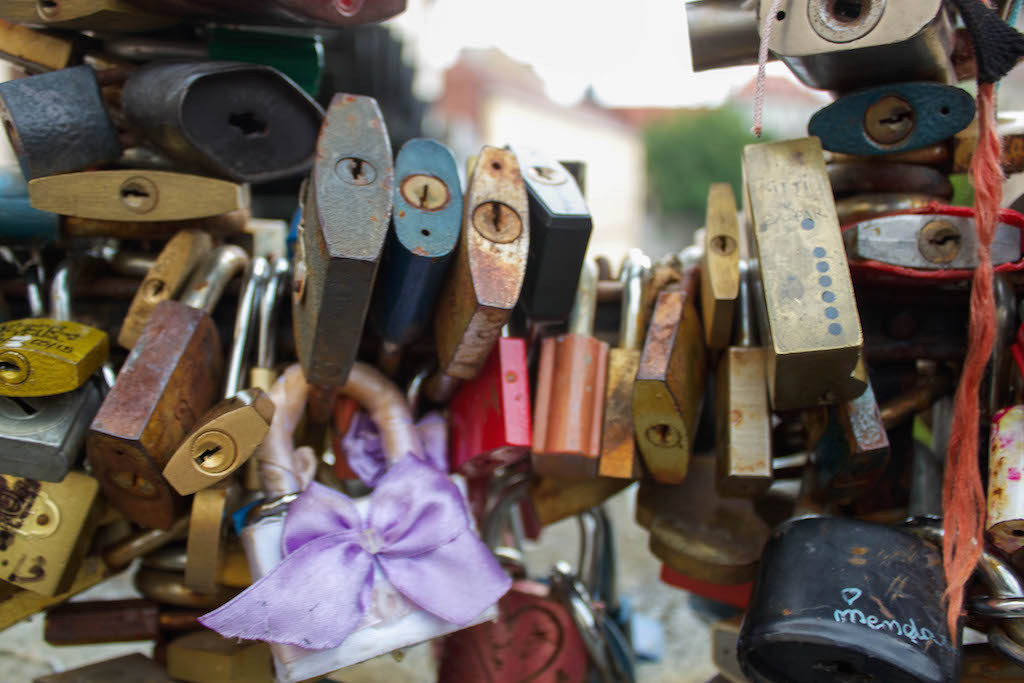 Unfortunately, love locks are also dangerous for historical monuments and even the environment. The cumulative weight of these locks can actually cause long-term structural damage, as it did in Paris when parts of the bridge's railing collapsed under pressure. People also irresponsibly throw keys into rivers, causing issues for marine life.
As touching or romantic as the idea of love locks may seem to be, you really need to think it through before you do it, being careful to consider the potential harm it could cause. In cities like Rome, you can actually be fined for such an act.
What do you think about love locks in general, or these love locks in Prague? Tell us about it in the comments.
Location
John Lennon Wall
Velkopřevorské náměstí, 100 00 Praha 1, Czech Republic
Note – The Čertovka pedestrian bridge is located directly beside the John Lennon Wall.
Good to Know
1) Contact the local tourism board of the place you're visiting and find out if there are locations where you're allowed to place locks and whether or not it's safe.
2) No matter what, don't ever throw your key into a river or lake.
3) Respect the wishes of Prague locals, and don't leave love locks on Čertovka pedestrian bridge or the Charles Bridge for that matter?
4) If you need a place to stay in Prague, check your options with booking.com.
5) Take a tour while you're visiting Prague.
6) If you like Czechia as much as we do, check out some of our top posts.
7) Looking for inspiration about other things to do in Czechia? Check out things to do in Pilsen, Czech Republic.
*Disclosure – This post contains some affiliate links. If you book a tour or hotel, I'll earn a tiny commission at no extra cost to you. Thanks for your support!