13 Reasons to Visit Brindisi and Why You Need to Go There Now
When people plan a holiday to Italy, it's not likely that they'll go out of their way to spend time in a small city like Brindisi. Unfortunately, it's not really a top-rated tourist destination and's more often than not, only a landing point for people travelling to other parts of Puglia. It's sad that people don't realize that there are many reasons to visit Brindisi.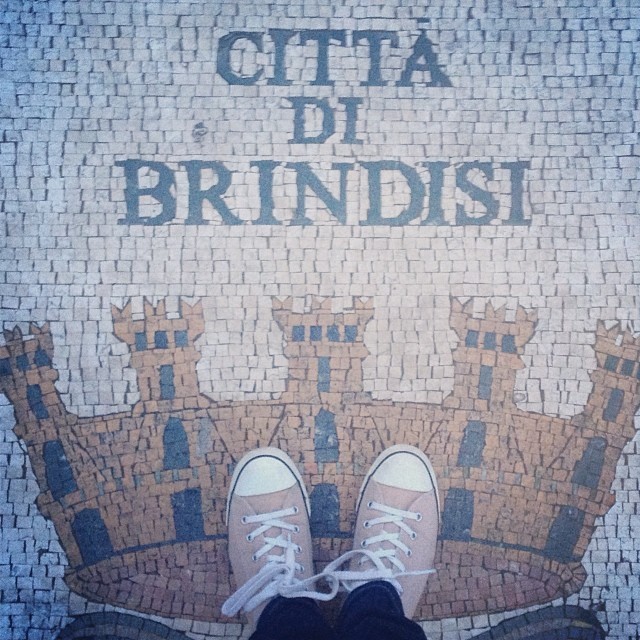 That's where someone like me, a travel writer and photographer, comes in. I can tell you all about why you should visit lesser known places like Brindisi.
13 Reasons to Visit Brindisi and Why You Need to Go There Now
After having just experienced Christmas in Iceland, I wasn't planning on returning to Europe anytime soon. But then one day, an invitation appeared in my inbox from Agrifeudi, a brand new company that specializes in experiential-based travel, to come and spend four days in Salento with them.
Who could resist an invitation to visit southern Italy in the midst of a harsh Canadian winter? Not me.
It seemed downright silly to come all that way for only four days, so I decided to spend some extra time in Brindisi on my own. Upon hearing this, one of my friends actually invited me to visit him in another part of Italy, saying that Brindisi wasn't exactly the most beautiful place. I politely declined, as I was truly curious about what Brindisi had to offer.
I ended up spending four days in the city, walking the streets and falling into the slow-paced lifestyle of Puglia.
Reasons to Visit Brindisi.
Brindisi has been an important port city since ancient times and is known as the "Gateway to the East." Resting on the edges of the Adriatic Sea, it's now an active trading and transport hub.
Reason 1 to visit Brindisi? Due to its central location, this is a great place to base yourself. You can easily reach several beautiful nearby towns like Monopoli, Ostuni and Alberobello either by car or train within 1-2 hours. You can even take ferries to Albania and Greece!
Reason 2 to visit Brindisi? To view this Roman column and stairs, which signify the end of the Appian Way, a stretch of road that connected the city to ancient Rome.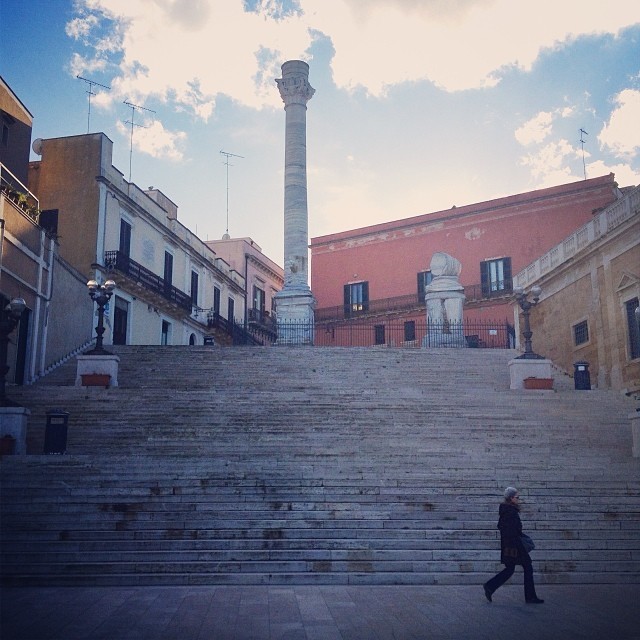 Reason 3 to visit Brindisi? The port. It's a little like beauty and the beast. There's the sea, pretty buildings, palm trees, restaurants and the view of the other side of town. Then there's the blight of industry, cargo ships and factories.
I found it beautiful nonetheless. Be it midday or at dusk, there's something special about walking through this area as you can see by my numerous photos.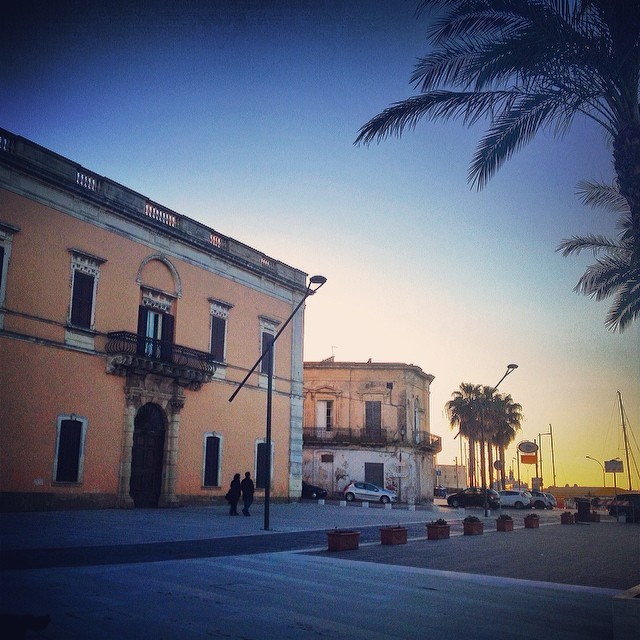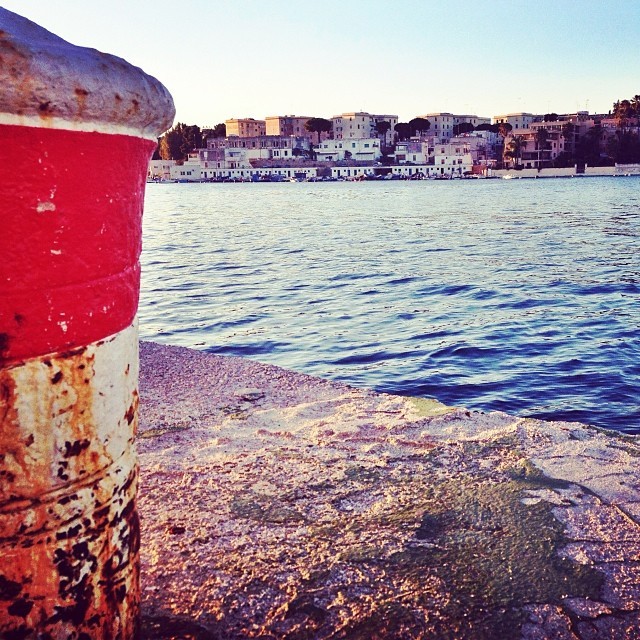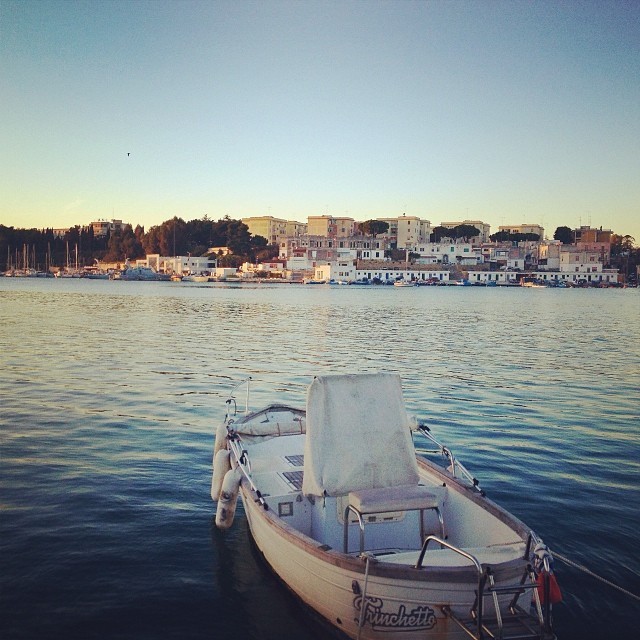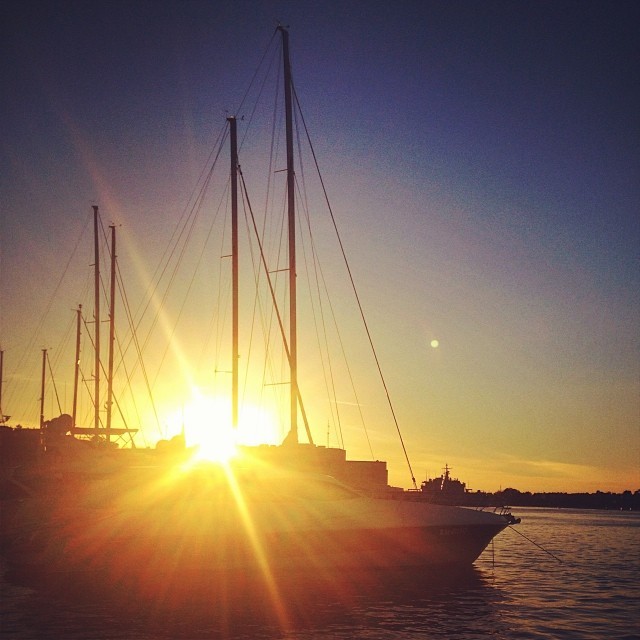 Reason 4 to visit Brindisi? If the port area alone isn't enough, there's always the Monument to Italians Sailors dedicated to men who died at sea during WW I. Take the short ferry ride across the water and either climb the stairs or take the elevator to the top for a great view of Brindisi.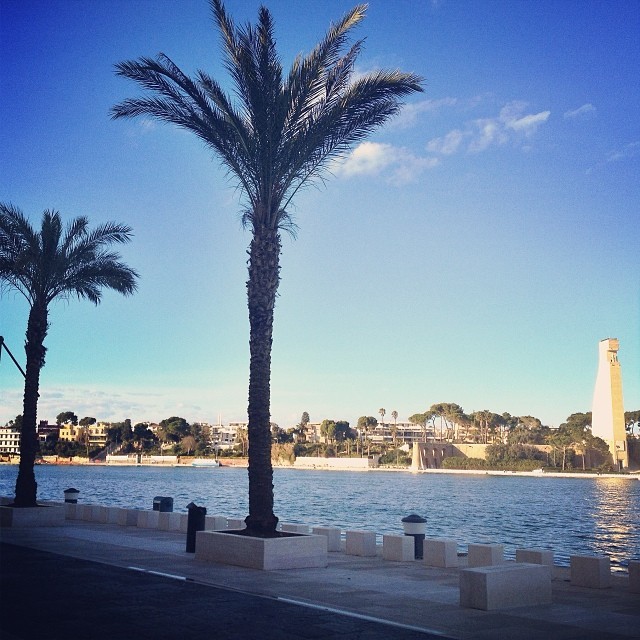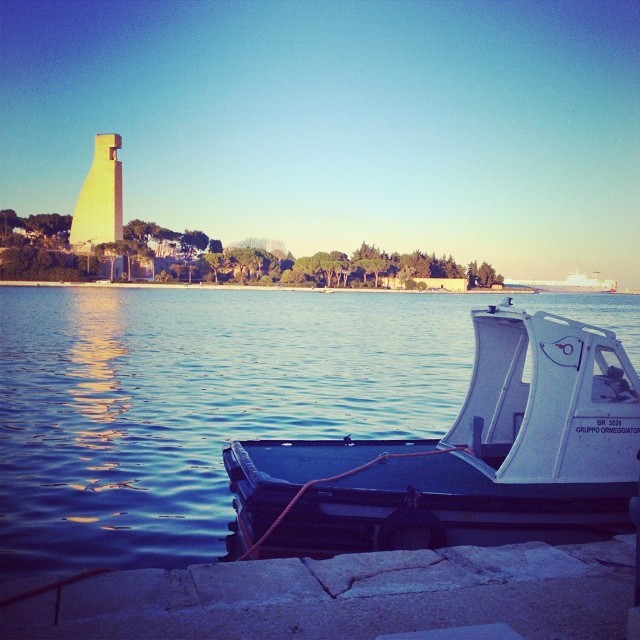 Reason 5 to visit Brindisi? Piazza Duomo for beautiful architecture like this. Be sure to check it out during the day and at night.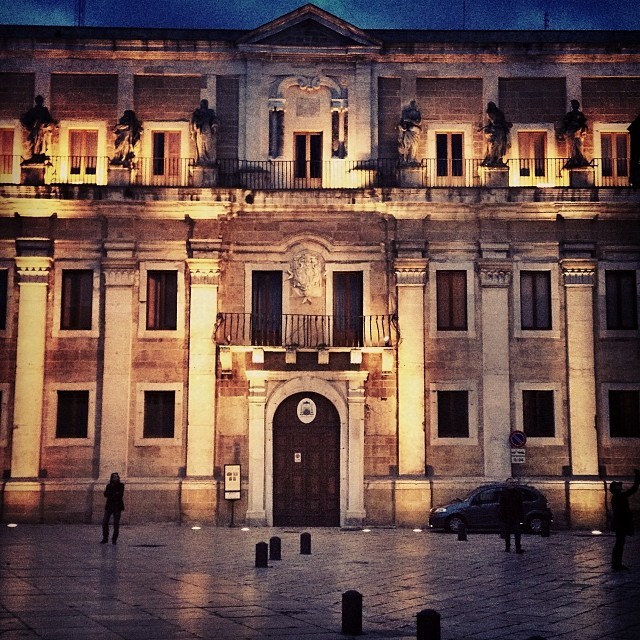 Need more reasons to visit Brindisi? Reason 6 is the Brindisi Cathedral (also located in Piazza Duomo), an 11th century cathedral built in a Romanesque-style.
The original church was destroyed in an earthquake in 1743 so what you see today is the 17th century reconstruction.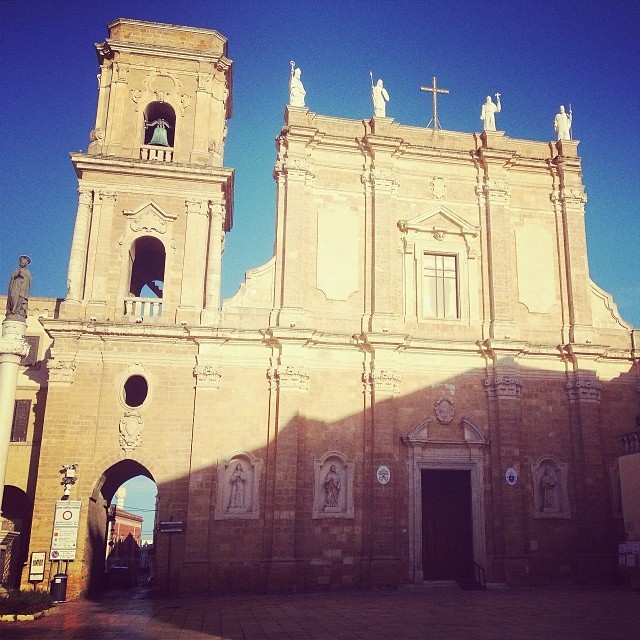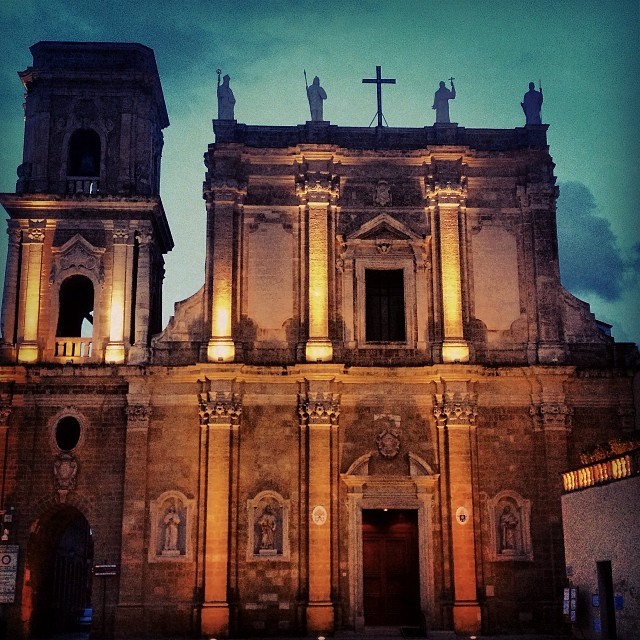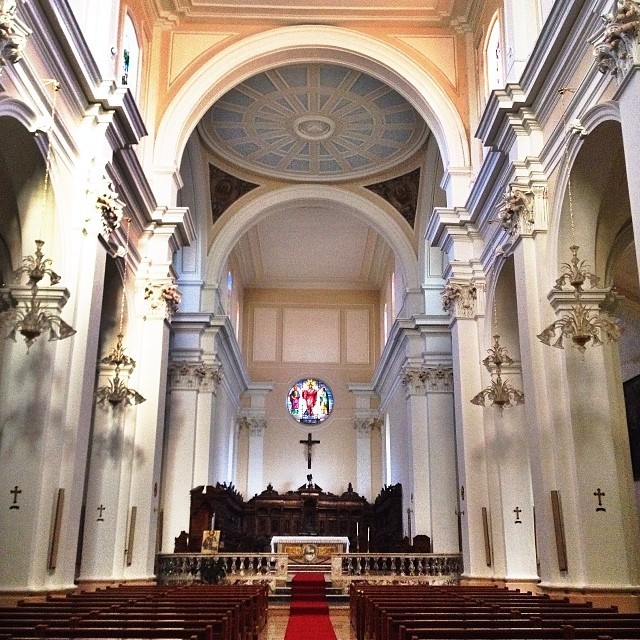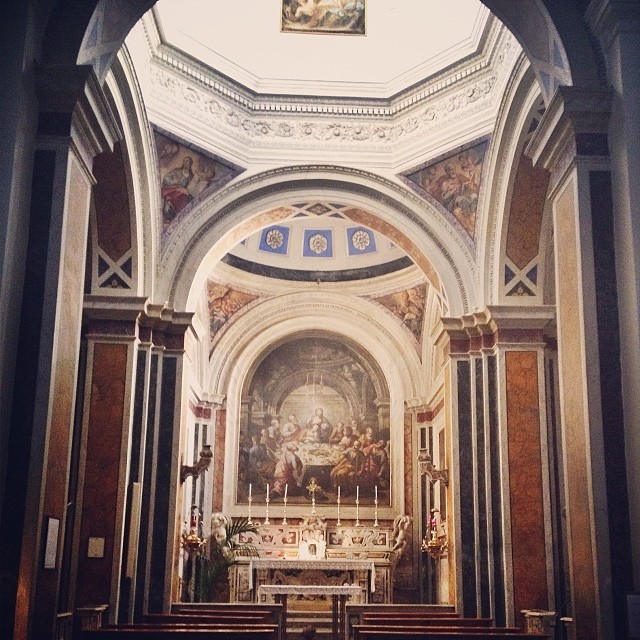 Reason 7 to visit Brindisi? The Church of San Giovanni al Sepolcro for its fading 14th-century frescoes.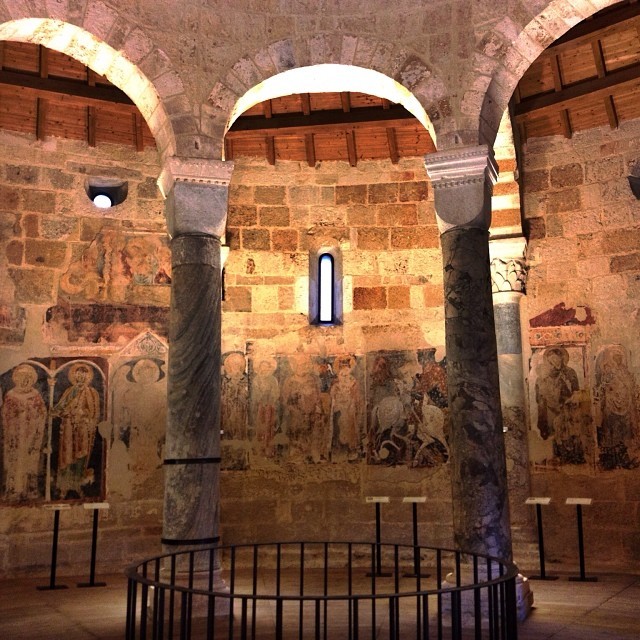 Reason 8 to visit Brindisi? To aimlessly wander the streets of Old Town, getting lost and finding surprises along the way. Parked vespas and laundry hanging outside to dry all make for a dreamy scene.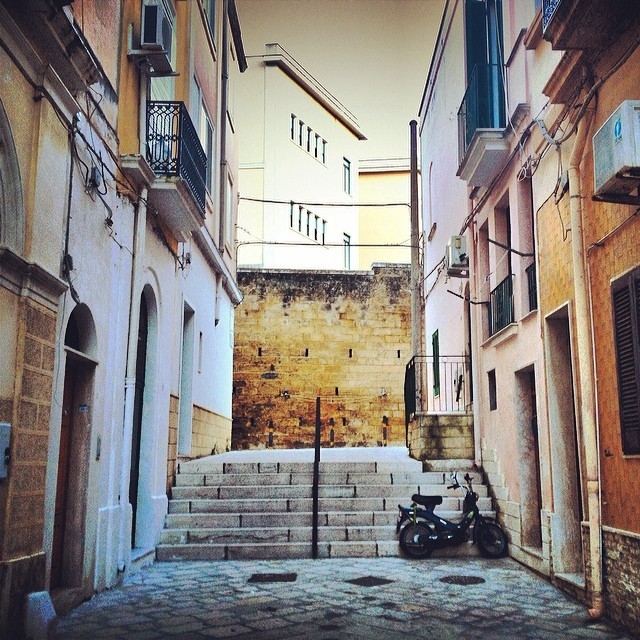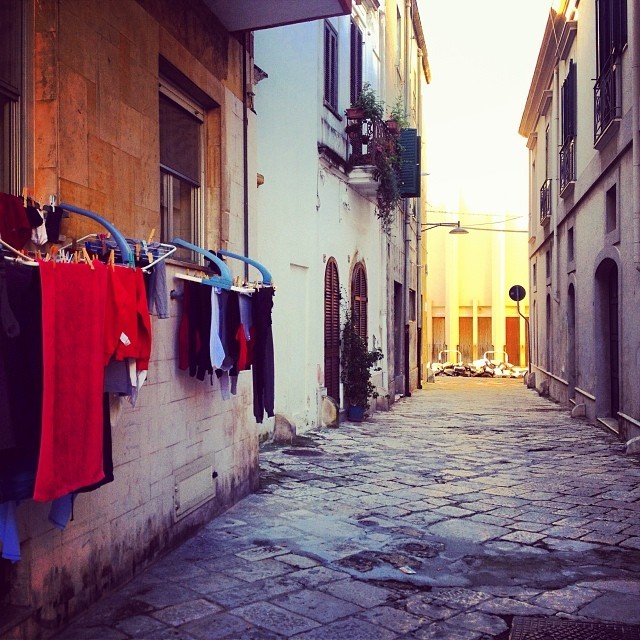 As if you needed more reasons to visit Brindisi, reason 9? Doors. As odd as it sounds, Italy just does doors better. They're all so unique and pretty.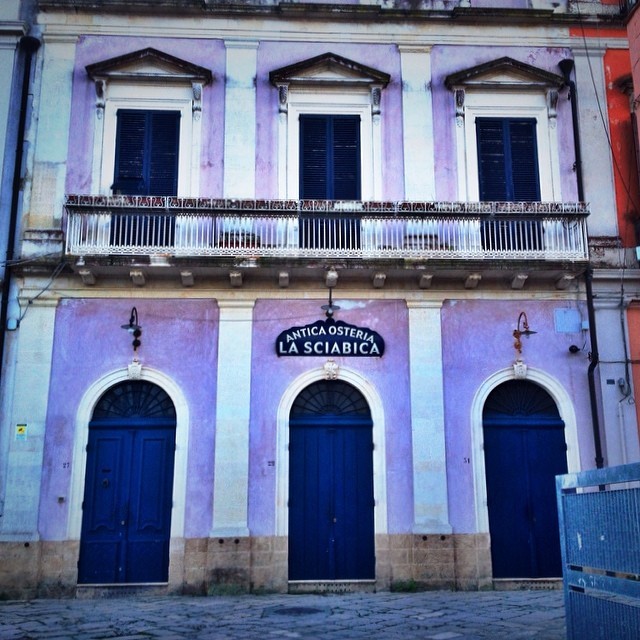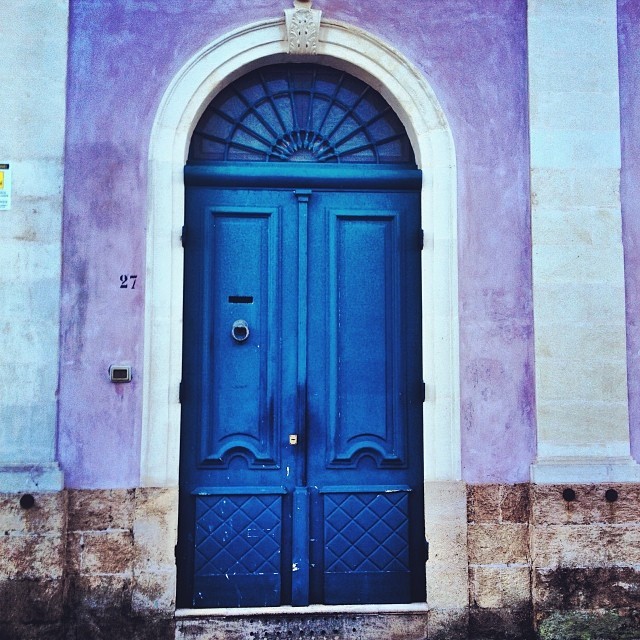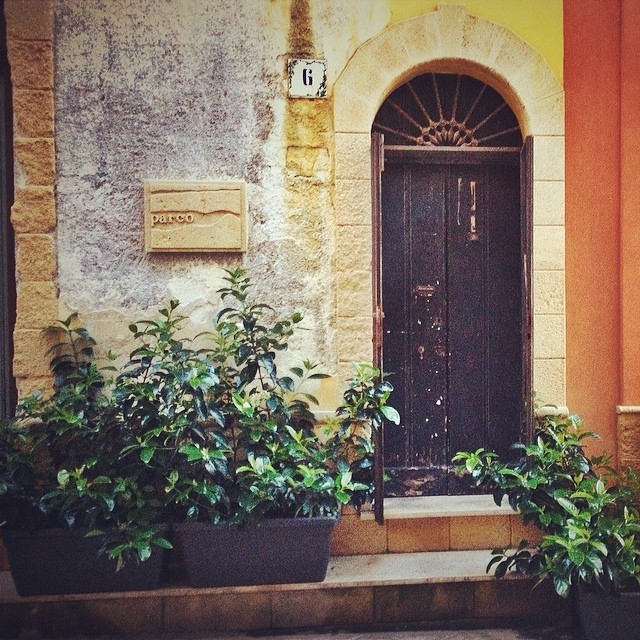 Reason 10 to visit Brindisi? Cats. You'll see many felines wandering the street, looking plump and content. Being a cat lover (I have a cute Persian named Izzy), I was delighted to see that the cats were well taken care of in Brindisi.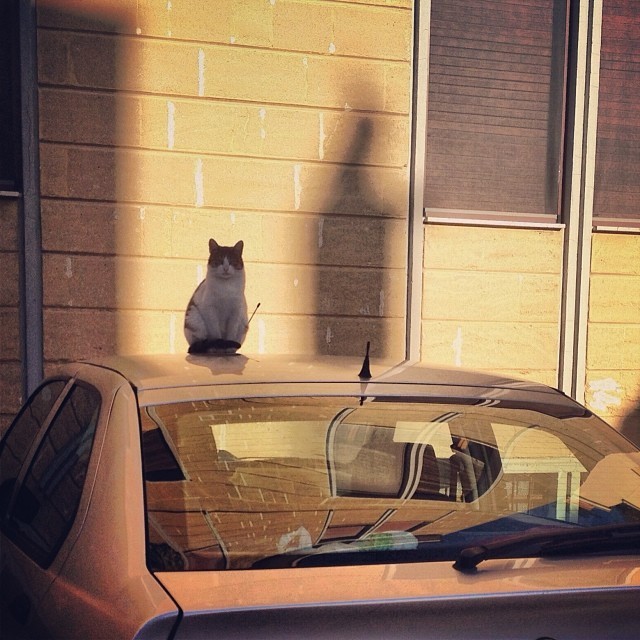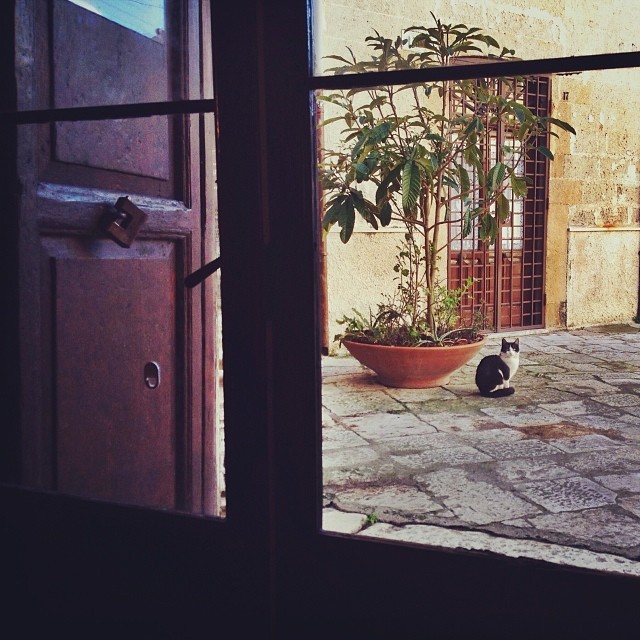 Reason 11 to visit Brindisi? To view the massive war memorial. At first glimpse, you see this lovely square and statue.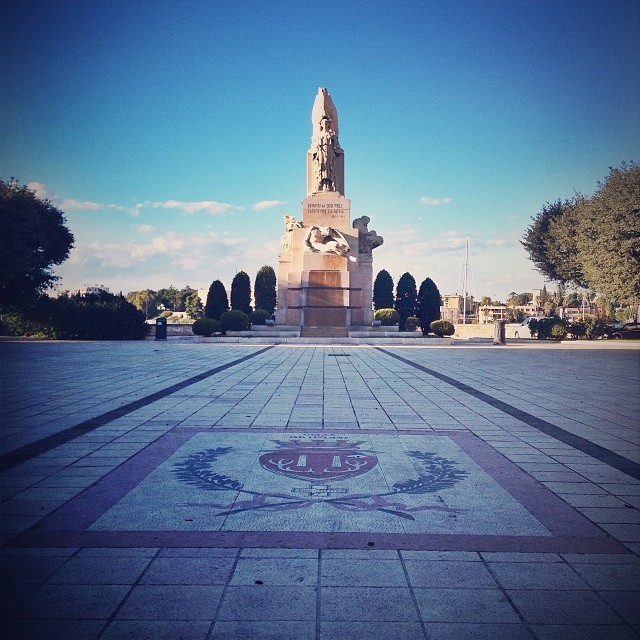 But see how giant this memorial is from the other side, looking back from the harbourfront.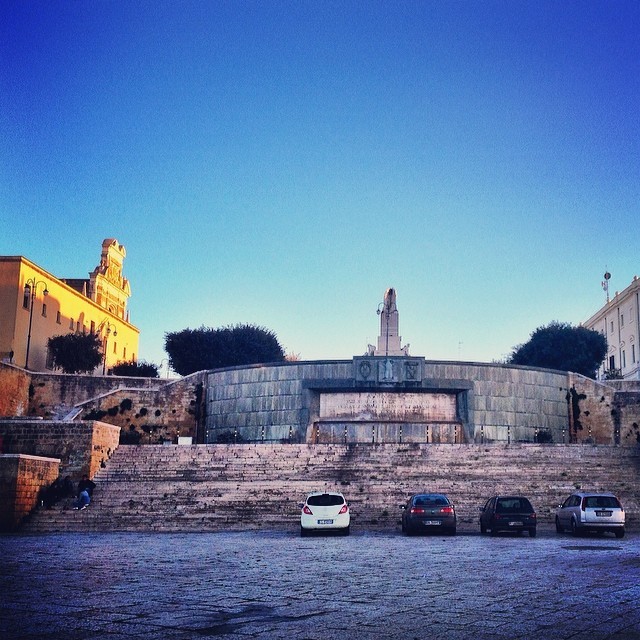 Reason 12 to visit Brindisi? The wine. Not only is the wine good, it's cheap. I scored a litre of red wine at Il Carpaccio, a small family run restaurant specializing in Puglian cuisine, for 3 euros!
Reason 13 to visit Brindisi? To experience the real Italy. I feel very passionately about making my travel as authentic as possible and want to visit places where there are few tourists and get me off that proverbial beaten path.
With this in mind, rent an apartment for the duration of your stay. I found a large one bedroom in Old Town with Mare Nostrum (costing $50 US or 36 € a night). Tucked away on a narrow street, I enjoyed the sounds of life outside like the coo of the pigeon on my balcony, the meow of a hungry cat walking down the street, the neighbors cheering as they watched a soccer match.
I made my own breakfast each morning, complete with a strong cup of coffee, and even pasta one night for dinner. It was fun to go to the market and speak in my very poor Italian with the shopkeepers.
The owner of my bed and breakfast Giuseppe was kind and helpful, providing me a map of the city and passionately telling me all about the points of interest. It was easy to see that he loved Brindisi! He even invited me out with his friends, an offer I was unable to take him up on as I spent much of my time in Brindisi recovering from a bad cold and jet lag. Boo, to being sick when you're on vacation!
Visit Brindisi
Yes, it lacks the glamour of Rome or Milan but it has its own unique charm and is beautiful in its own way.
Have I convinced you yet? Now that you have 13 reasons about why you should visit Brindisi, will you stop by for a visit if you're ever in Puglia?
Location
Follow Me on Instagram
If you like my photos, follow me on Instagram (@cherylhowardblog) to see updates from my life in Toronto and on the road.