The more I get to know Italy, the more I fall in love. It's the first European country I visited and well, it stole my heart. I've visited Italy so many times that I lost count of how many times I've been there. Over the years, I've spent time hiking in Cinque Terre, taking in sights around Rome, hanging out at the opera in Milan, getting to know small towns like Otranto, and so much more.
There hasn't been a single trip I've taken to Italy where I didn't have fun, find myself stunned by the picture-perfect beauty, or marvel at the ever-delicious Italian cuisine. When I traveled to Alpe Di Siusi (Seiser Alm), I was reminded again why I love Italy so much.
Photos To Inspire You To Visit Alpe Di Siusi, Italy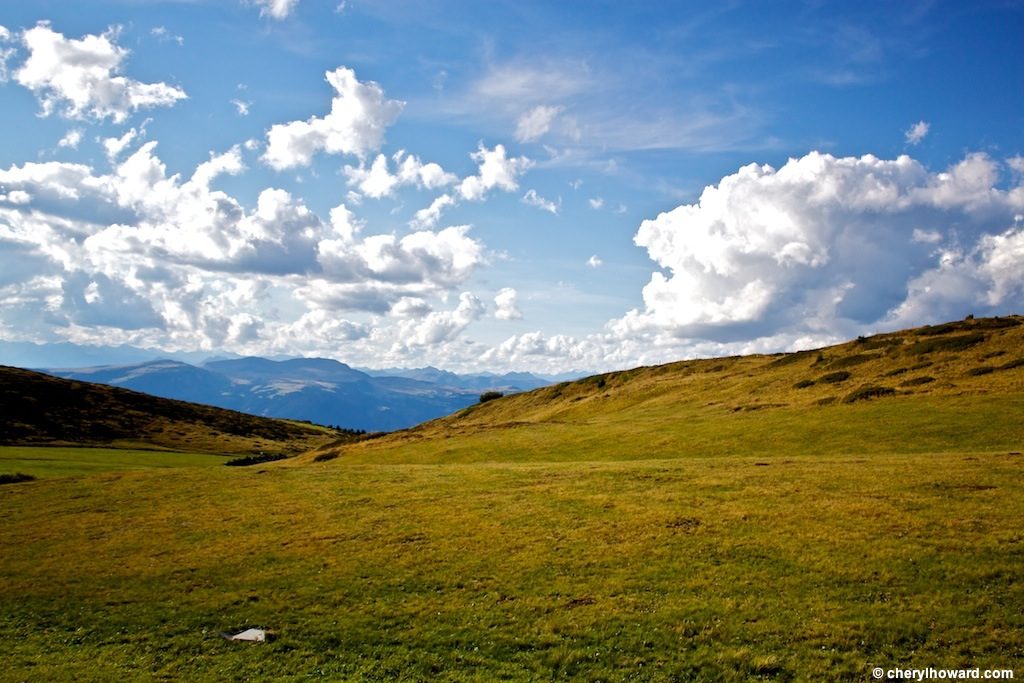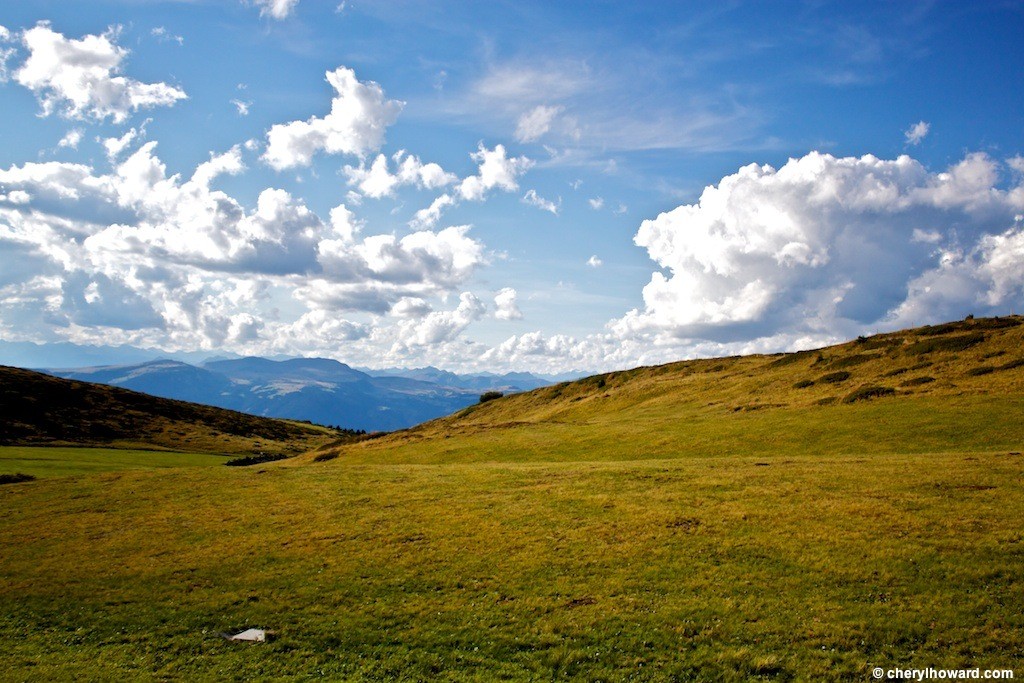 In the Italian Alps, the Dolomites are home to Europe's largest alpine meadow. Spreading approximately 5 km by 12 km, the meadow is flanked by jagged limestone mountain peaks that grandly rise 2000 meters above sea level.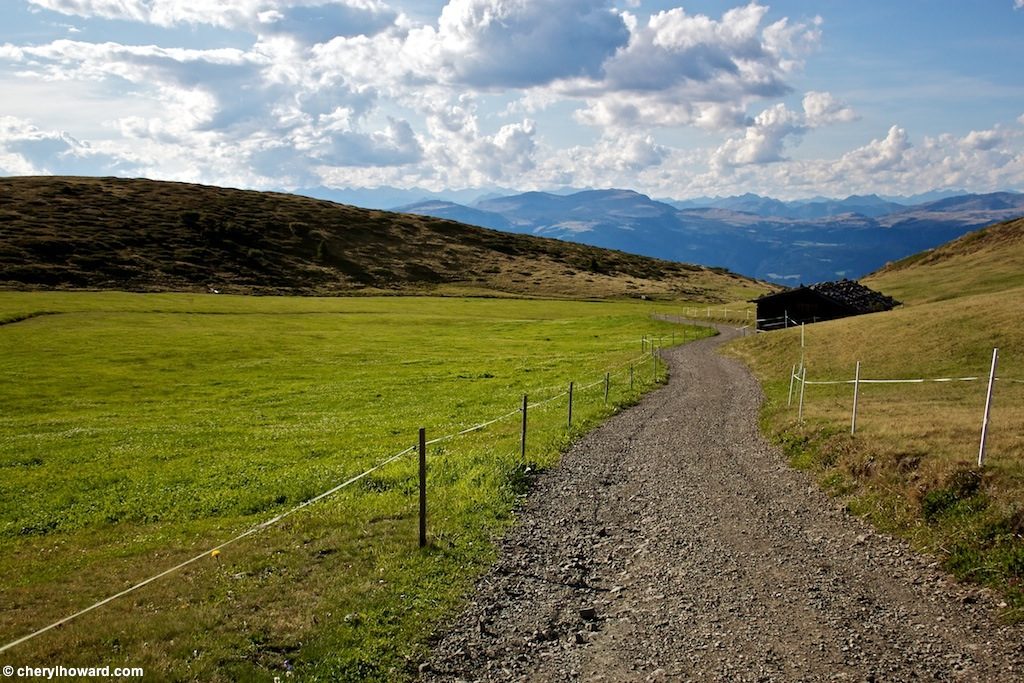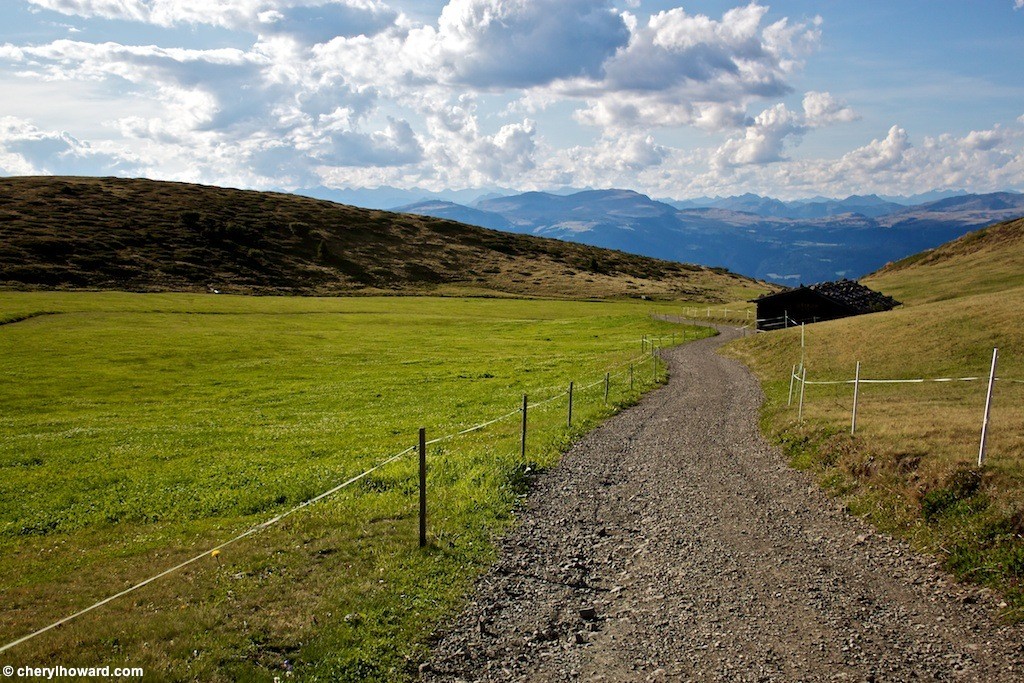 It's a quiet area with few cars or hints of modern-day life. You'll find plenty of grazing sheep and cows and will often be treated to the distinctive sound of ringing bells. Then there's the trails full of energetic hikers (who may or not be able to belt out a mean yodel), big endless skies, and quaint mountain huts. You'll feel more like you're in Germany than Italy.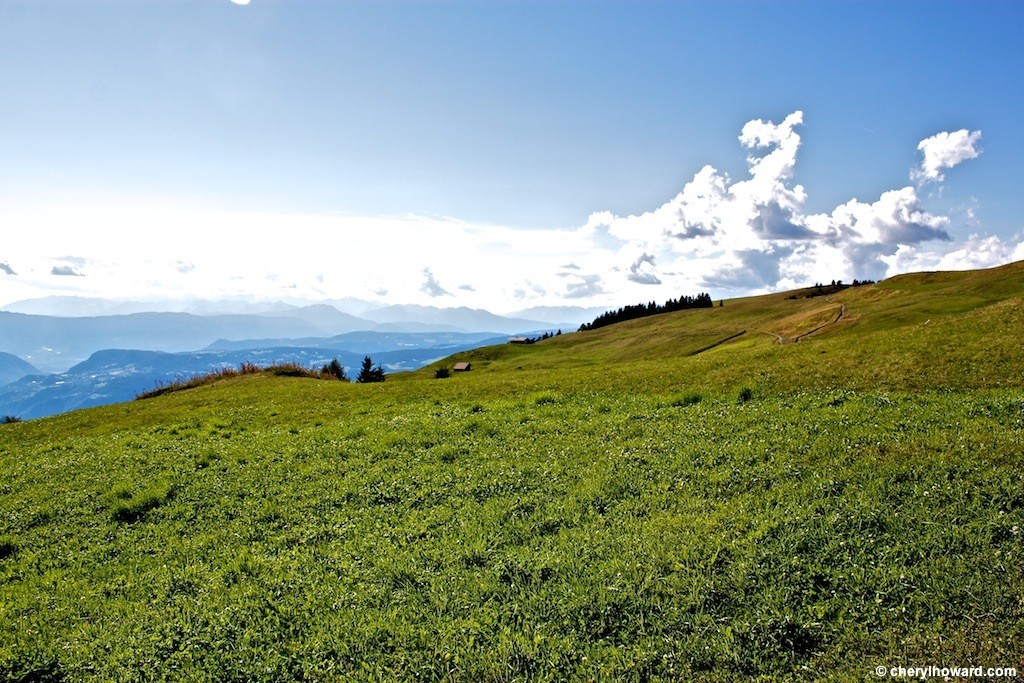 Shortly after my arrival in Alpe di Siusi, our group of travel blogging friends embarked on the first of many hikes. This was when my love affair for the area really deepened.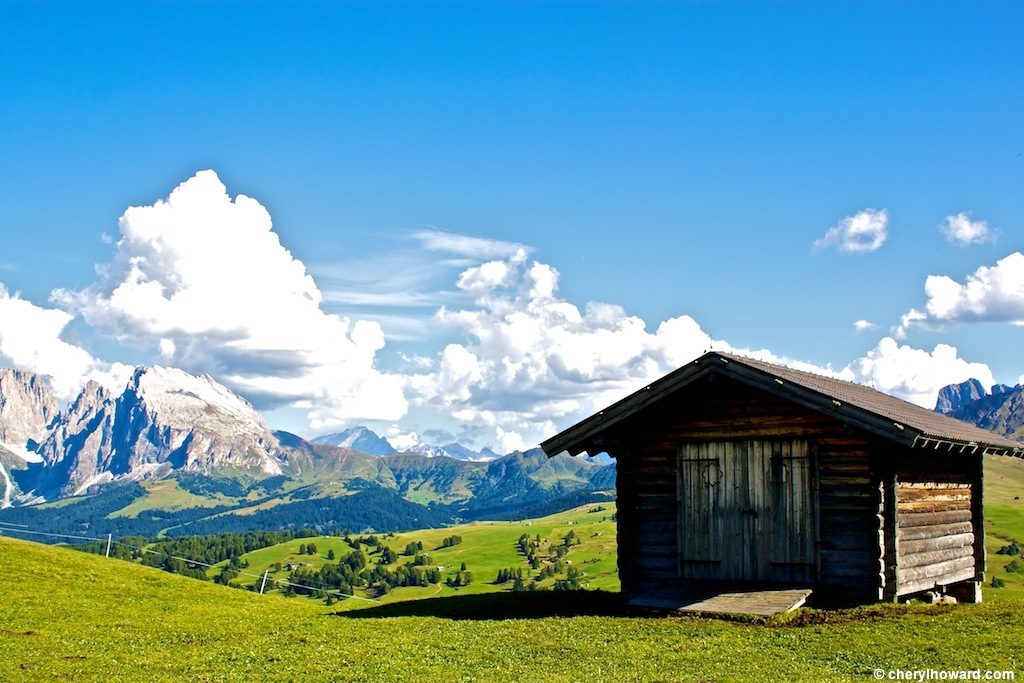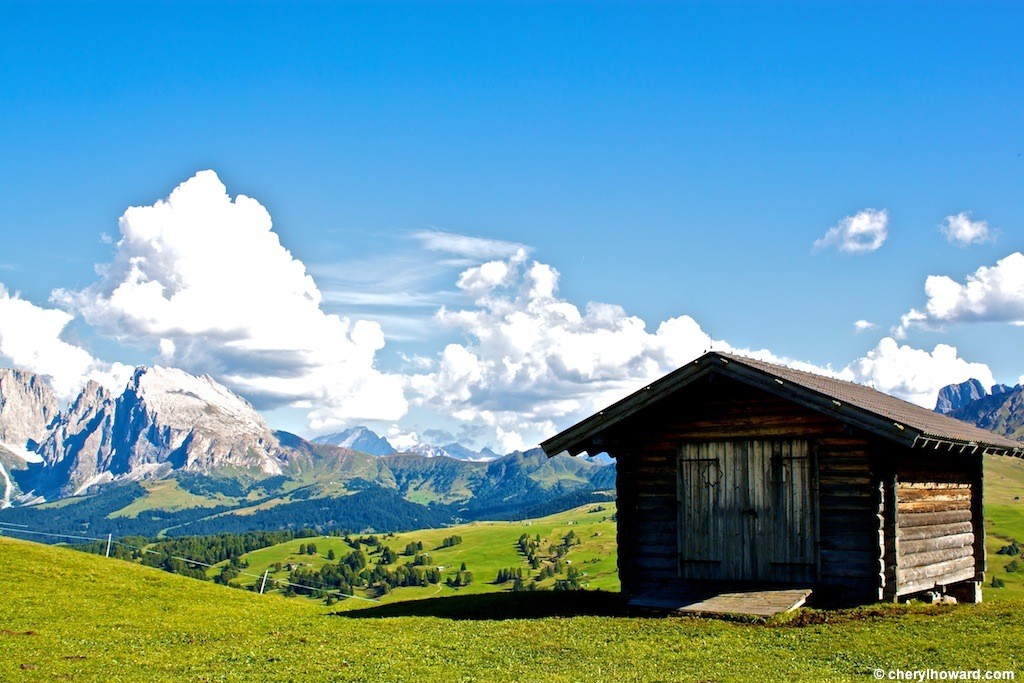 Other things to do in Alpe di Siusi include paragliding, taking outdoor cooking classes, meeting Italy's first coffee sommelier, eating lunch at a farmhouse, and tasting Snappes (trust me, not for the weak).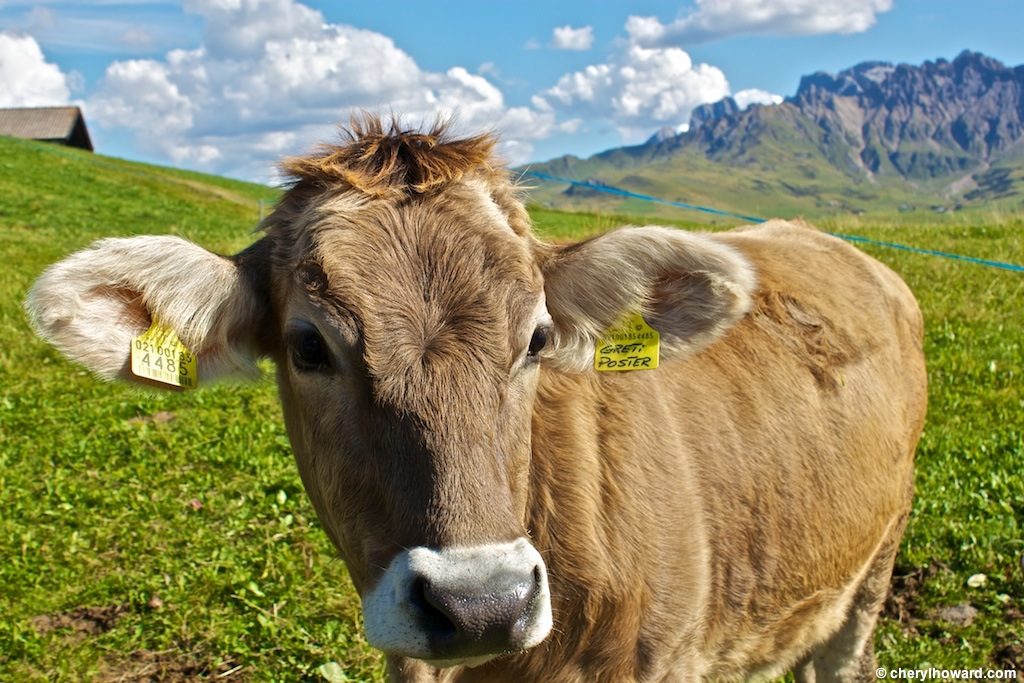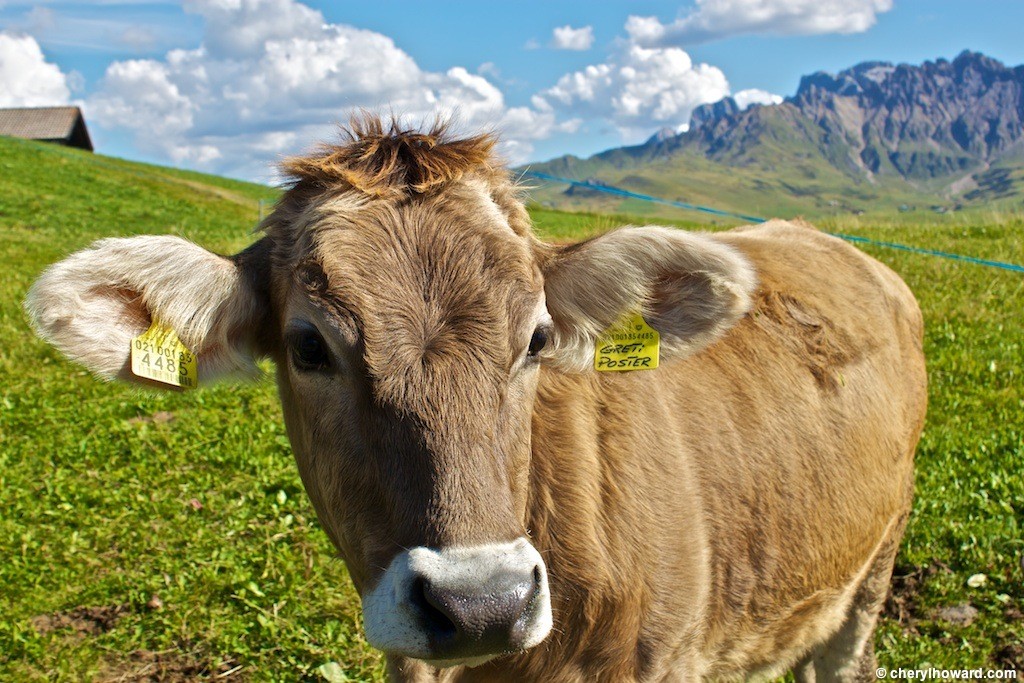 This video about Alpe di Siusi highlights our group's overall experience and the fun that you can have for yourself. If you want to get out of Alpe di Siusi, get yourself there soon.
Good To Know
1) If you'd rather stay somewhere else in the area, check out options with booking.com.
2) Find something to do while in Alpe di Suisi by enjoying a local tour.
3) Get more European travel inspiration by checking out some of our most popular posts.
*Disclosure – My stay in this beautiful unknown area of Italy was courtesy of Alpe di Siusi. Any opinions expressed are entirely my own. This post also contains some affiliate links. If you book a tour or hotel, I'll earn a tiny commission at no extra cost to you. Thanks for your support.