It was "winter" in Puglia. A warm, bright, sunny afternoon that required nothing more than a light jacket and a pair of sunglasses. No hats, scarves, gloves, boots, or down-filled coats were needed. It was the antithesis of Toronto, which was gripped in yet another chilling polar vortex at the time.
Yet there I was in Italy, about to enjoy one heck of a day exploring some beautiful towns in the area with Southern Visions. One of my favorite towns ended up being Monopoli.
Photos To Inspire You To Visit Monopoli, Italy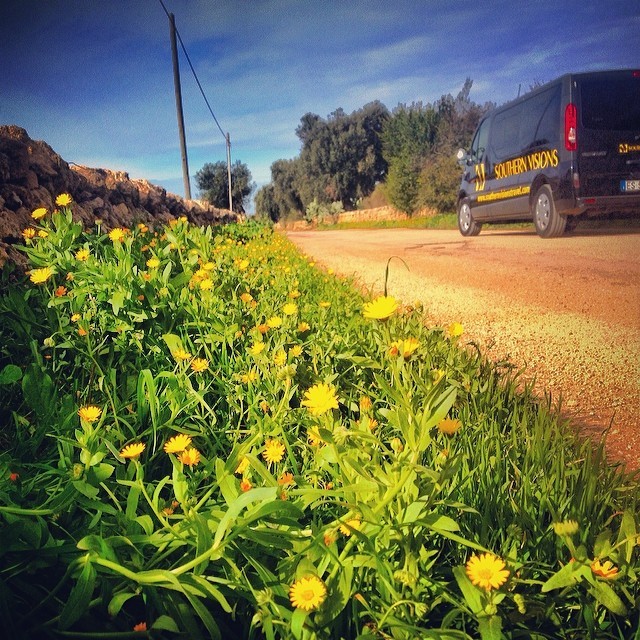 We started our day driving through a rural area and stopping to take a look at a typical farm in the Puglian countryside. Olive trees dotted the landscape, complemented by low-lying vegetables whose appetizing, fresh scent filled the air we breathed. The farms were surrounded by low stone walls that had been there for centuries. It was quiet and no one was around except for a handful of workers tending their crops.
It was perfect. An ideal image for a postcard or a movie set. This was the Italy everyone dreams of seeing, the one that everyone pictures. This was when I began to understand Puglia, to experience "that Puglia feeling" as I've come to call it. In that moment, I had a rush of emotions. Happiness to be in that place, at that time. Re-emerging affection for the country that I've visited more than any other in the world. Melancholy, as my trip suddenly seemed too short and I didn't want to ever leave. Excitement at discovering a new region I'd never visited.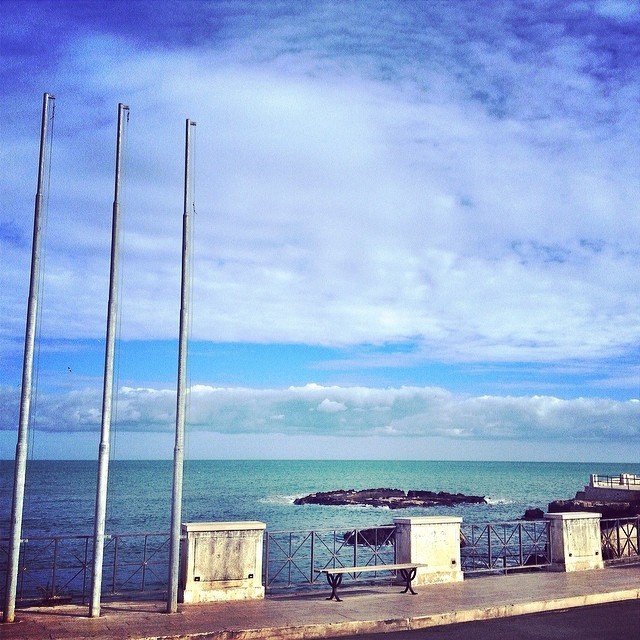 Leaving the countryside behind, we continued our journey to visit the seaside town of Monopoli. Monopoli (Monòpolis in Greek) is a small city gracing the Adriatic coast. Like nearby Brindisi, Monopoli has been a vital port city since ancient times and is connected to Rome through an important road called Via Traiana.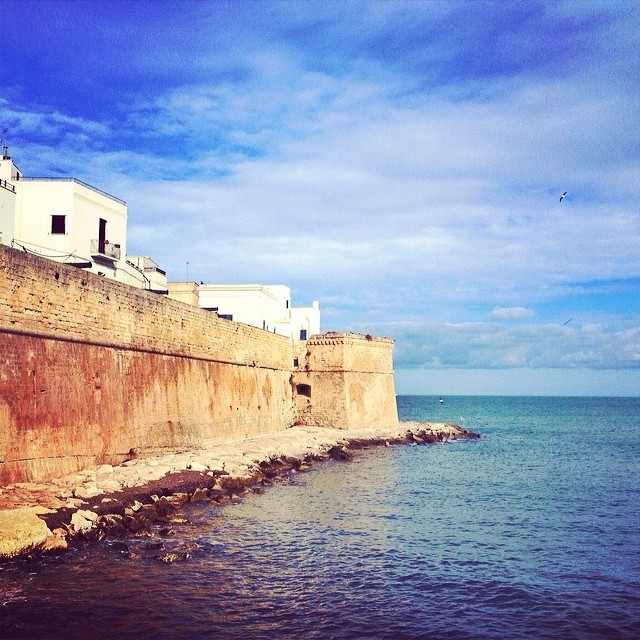 It was ruled by Byzantines, Normans, Hohenstaufen, and eventually by Venetians in 1484. Under their reign, the economy boomed and subsequently attracted an onslaught of attacks from Muslim pirates. The constant threat forced the city to erect strong fortifications, which can still be seen today as you walk around the old port area. Later the city fell under Spanish rule and eventually became part of Italy in 1860.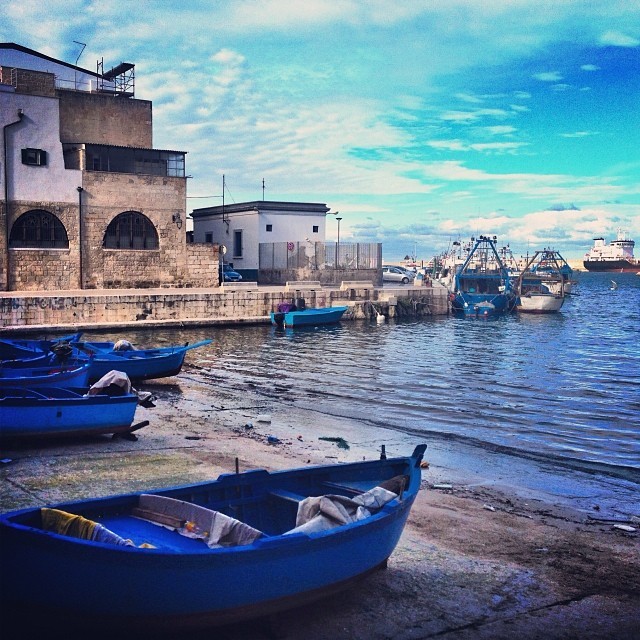 As much as I loved the port area in Brindisi, the old port area in Monopoli was even better. So another reason to visit Monopoli is definitely this. Maybe it was the traditional fishing boats, remnants of castle walls with medieval cannons tucked into their crevices, or the wide blue expanse of the Adriatic Sea that all made me fall in love with this town.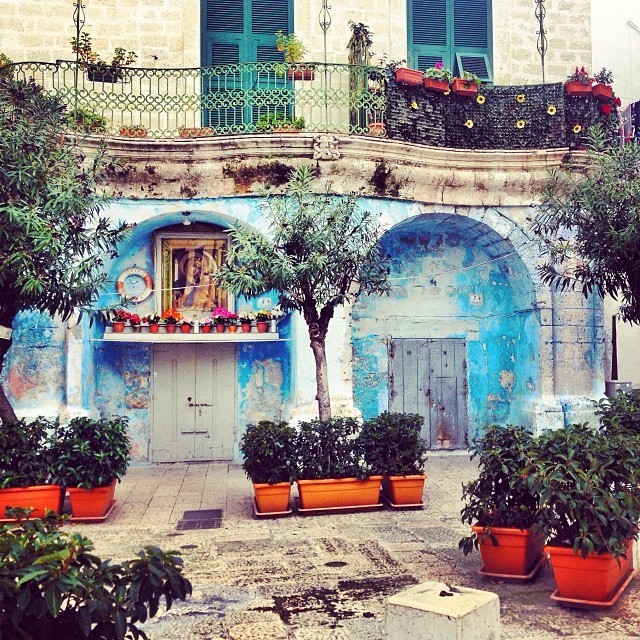 This is where the Greek influence on the town is the most obvious, through the whitewashed buildings and playful splashes of bright blue paint. I haven't been to Greece just yet, but this is what I imagine the streets of a small Greek town to be like.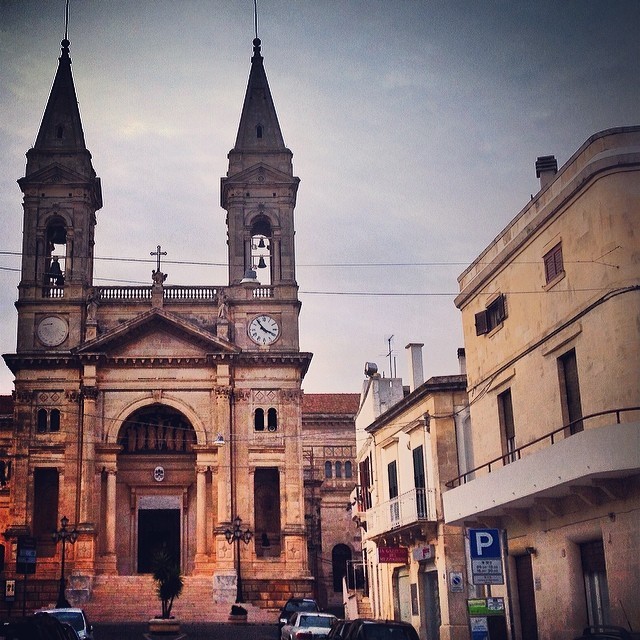 The folks in Italy are religious, made evident by the sheer number of churches all within close proximity to one another.
Have these photos made you want to visit Monopili, Italy? Do you have any tips for this lovely Italian town?
Good to Know
1) If you base yourself in Brindisi, you can reach Monopoli within one hour by car or train.
2) Due to its relatively small size, Monopoli can easily be visited in a single day. View a full list of things to do in Monopoli.
3) The old port area plays host to an especially popular swimming spot during the summer months. It's a great place to work on your tan and people-watch.
4) Stop for lunch or dinner at Osteria Perricci, a small family-run restaurant that offers traditional southern Italian food. Be sure to order some antipasto and sample a broad range of the region's specialties like fresh seafood and deep-fried bread dough containing meat, fish, or cheese. Be careful of their spicy oil, as it's very hot. I added some to my pasta and while it tasted good at the time, my tummy hurt later on. Only consume if you can handle spicy flavors.
5) If you need a place to stay in Monopoli, look no further than booking.com.
6) Find something to do in the area and go on a guided tour.
7) If you like to travel in Europe, check out some of our top posts.
*Disclosure – This post contains some affiliate links. If you book a tour or hotel, I'll earn a tiny commission at no extra cost to you. Thanks for your support!