I'll be completely honest. I haven't eaten a meal at Restaurant Casa do Alentejo in Lisbon. You ask "Cheryl, are you insane? Can we trust any review you've ever done now or will do in the future?" The answer to both of these questions is naturally, yes.
I haven't tasted the traditional Portuguese cuisine served there and cannot tell you if the food is delicious. Nor can I offer up any pictures of the dishes. Sorry, friends – there won't be any "food porn" in this post. I can tell you that I want to eat here, even if the food isn't that good and the prices are outrageous. At this point, you may again question my sanity. I don't blame you as I know it seems crazy.
Just let me tell you just why I want to eat and spend more time here someday.
About Restaurant Casa do Alentjo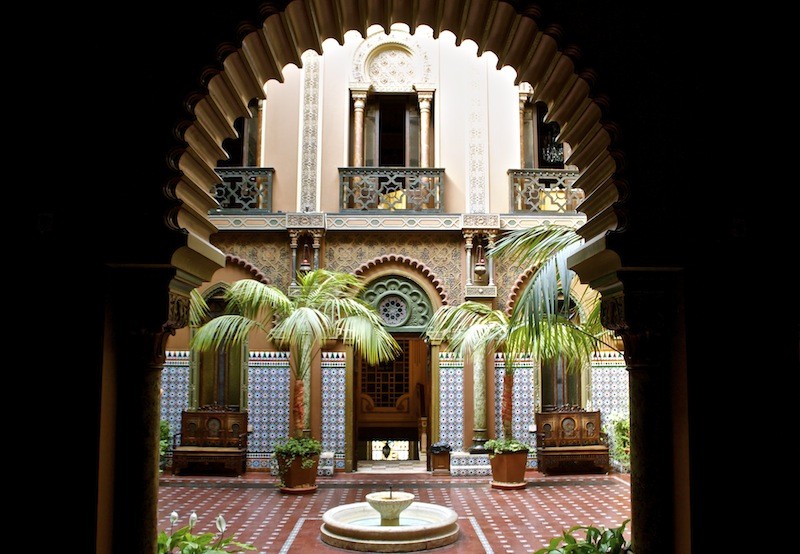 Situated in a former 17th-century Moorish palace, Restaurant Casa do Alentejo is popular simply because of the atmosphere and surroundings. Once a palace, it's since been used as a school, casino, and now, a restaurant. Locals come to relax here, play cards, and read a newspaper. Cultural events are also held on the premises from time to time.
I was lucky enough to be able to do a quick inspection of the restaurant while on a walking tour. I really didn't want to leave. I just wanted to stay for the afternoon, sip some cold vino verde, and learn more about the history of the place.
Restaurant Casa do Alentejo Exterior Courtyard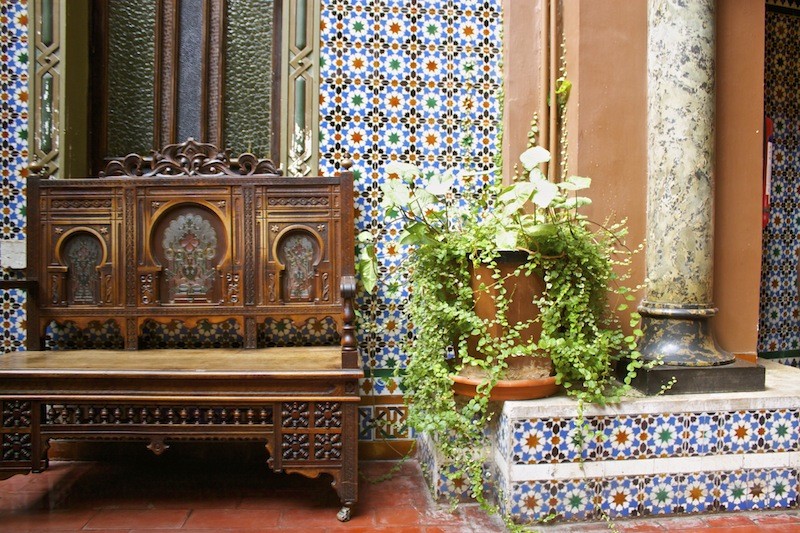 There's a stunning outdoor courtyard with brightly colored tile mosaics, palm trees, and a fountain.
Restaurant Casa do Alentjo Interior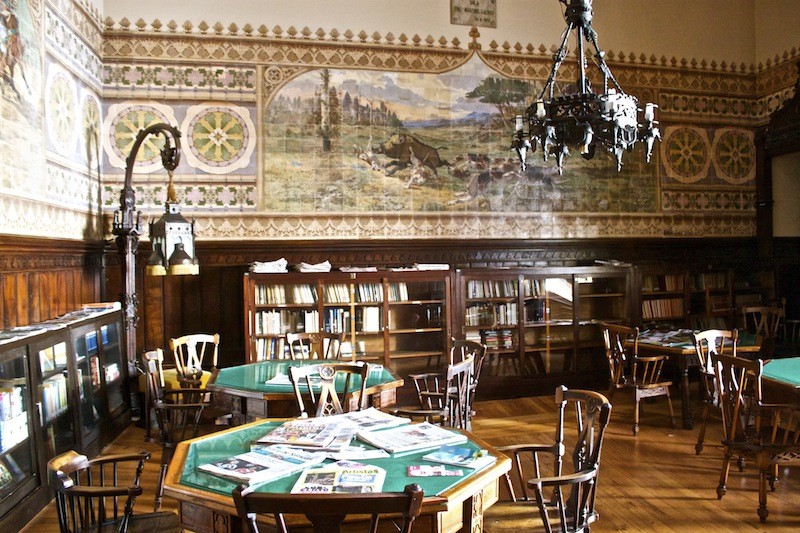 The interior has walls adorned with murals, stained glass windows, and high ceilings. There's even a ballroom. When you arrive, you feel as if you've entered paradise. A sanctuary in the busy city of hot and sexy Lisbon.
Have you ever eaten at Casa do Alentejo? If yes, tell me how it was. Or better yet, take me there for dinner.
Location
Good To Know
1) The restaurant is actually pretty hard to find. The outside looks rather unremarkable – it's not until you enter and walk up the stairs that you'll get a glimpse of the glorious nature of the inside. The restaurant is also on the top floor.
2) The average price of a three-course meal here will run you about €20. The restaurant mainly serves traditional Portuguese fare, with a focus on the Alentejo region. The online reviews seem to be mixed – check out their rating on Trip Advisor.
3) If you need a place to stay in Lisbon, look no further than booking.com.
4) While there, go on a guided tour and make your time in Lisbon even better.
5) If you'd like to learn even more ways to experience this lovely country of Portugal, check out these helpful posts to get started.
6) For even more inspiration (if you can handle it and I know you can), read this article for the perfect Lisbon itinerary.
*Disclosure – My time in Lisbon was complimentary, courtesy of Housetrip. Any opinions expressed about my love for Lisbon (and the pastries) are entirely my own. This post also contains some affiliate links. If you book a tour or hotel through any of these links, I'll earn a tiny commission at no extra cost to you. Thanks for your support!