Years back, I moved back to Canada after having lived abroad in Germany for 18 months. One of the top perks of returning to my home and native land was being able to spend time getting to know it even better. With that in mind, after some months of not traveling, I took off to spend a weekend in Ottawa.
Instatrip: A Winterlude Weekend in Ottawa, Canada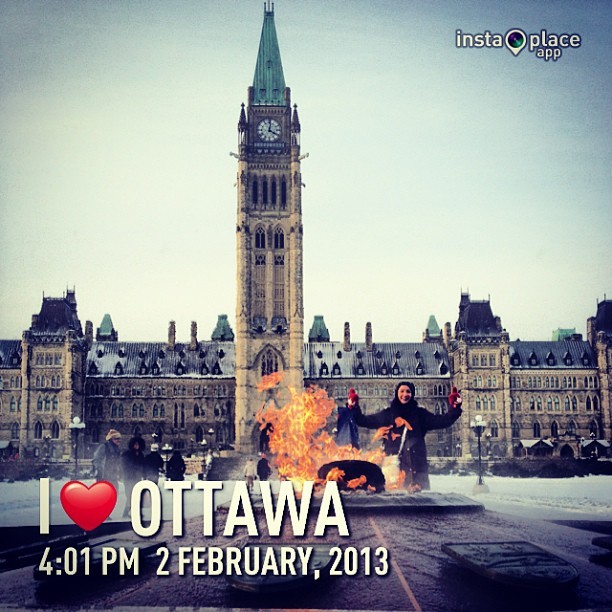 While Ottawa is nothing like a weekend getaway to a European city, it definitely has a European appeal. There are pretty buildings, it has a young and interesting history, and as you wander the streets you hear many people speaking French (although it sounds very different from Parisian French).
1) Start By Enjoying The Train Ride From Toronto To Ottawa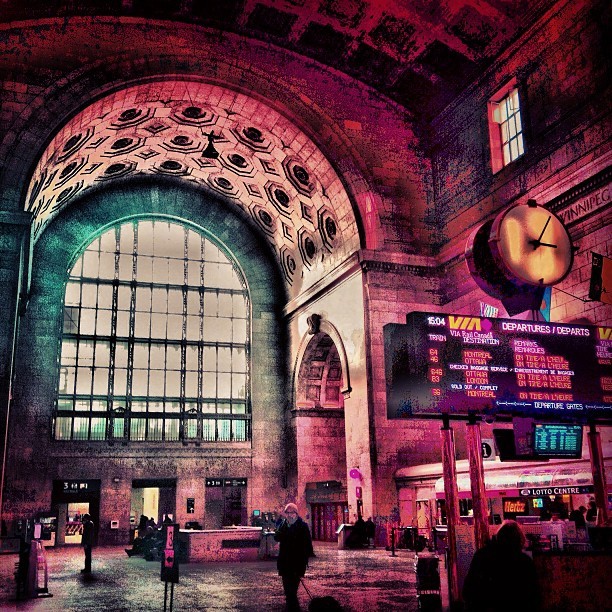 Leaving home one late Friday afternoon, I went to Union Station and eagerly hopped on a VIA Rail train. It felt so good going somewhere again and I briefly wondered if my train journey would be as fun as that time I took the City Night Line from Berlin to Munich.
I kicked back and enjoyed the ride, sipping wine from a plastic cup like all classy people do while reading my favorite travel magazines – AFAR and Lonely Planet Traveller. The ride was also pretty scenic. I was almost tempted to get off the train just so I could wander around and take photos. But alas, onwards to Ottawa!
2) Check Into A Hostel Situated In A Former Jail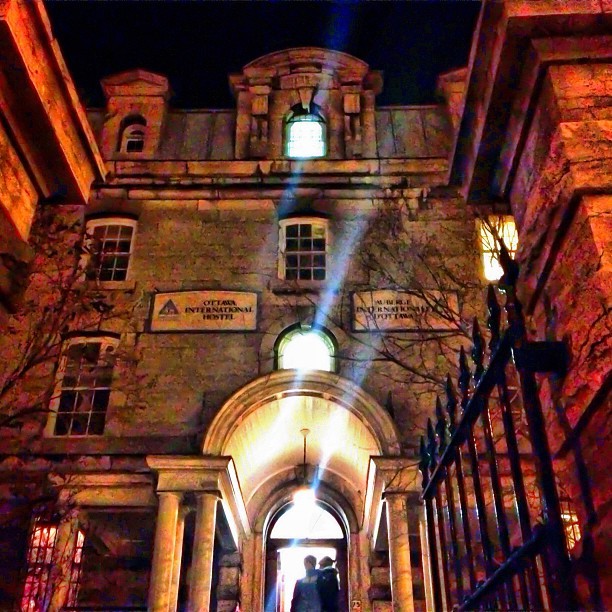 Finally arriving, I headed to my "home away from home" for the weekend – the Saintlo Ottawa Jail Hostel. That's right, I spent my weekend in jail! As a lover of all things weird and offbeat, this hostel certainly fits the bill.
My designated cell room for the weekend was tiny and yes, if I'm honest, a little claustrophobic. The hostel also offers really spooky Crime and Punishment tours of the hostel where you learn about the jail's dark and violent history. Take, for example, a noose hanging at the gallows where inmates used to be executed. This also happens to be the last execution site in Canada, shut down after capital punishment was banned in 1976.
3) Admire The Canadian Parliament Building By Night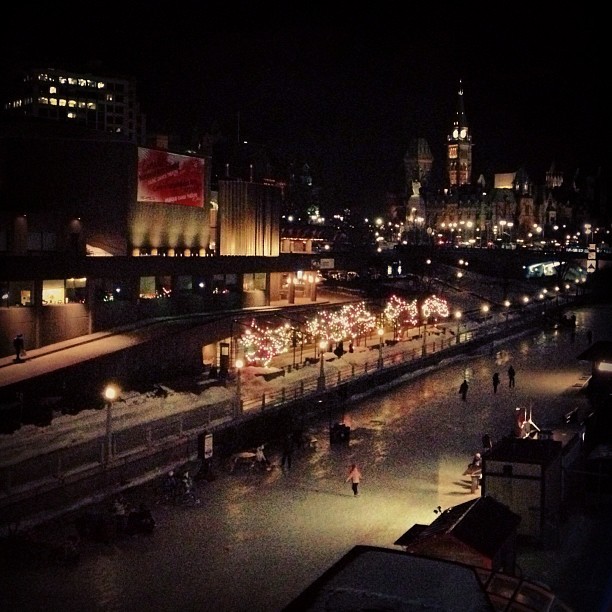 Anxious to go out and grab a bite to eat, I stopped to marvel at the beauty of my nation's capital and let the patriotic feelings I have for Canada wash over me. It'd been more than 10 years since I last gazed at the Parliament building and the Rideau Canal and it felt sooooo good to be home.
4) See The Garden Of Lanterns Exhibit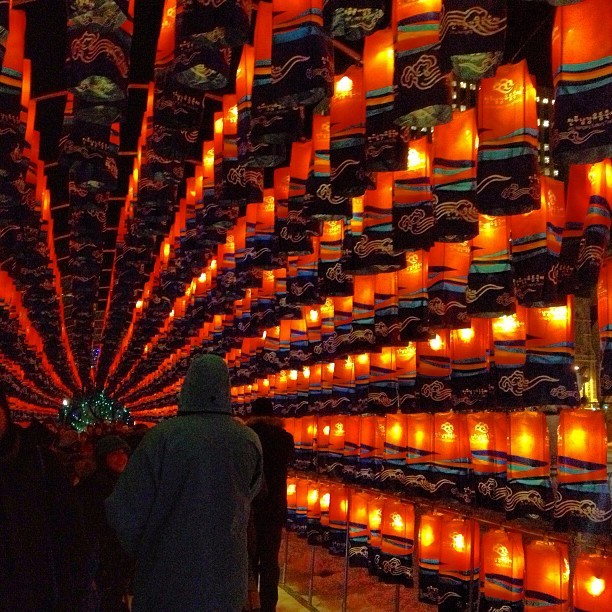 I then came across the Garden of Lanterns exhibit at Confederation Park, set up to celebrate 50 years of diplomatic relations with Korea.
5) Try Out Your Very First Beavertail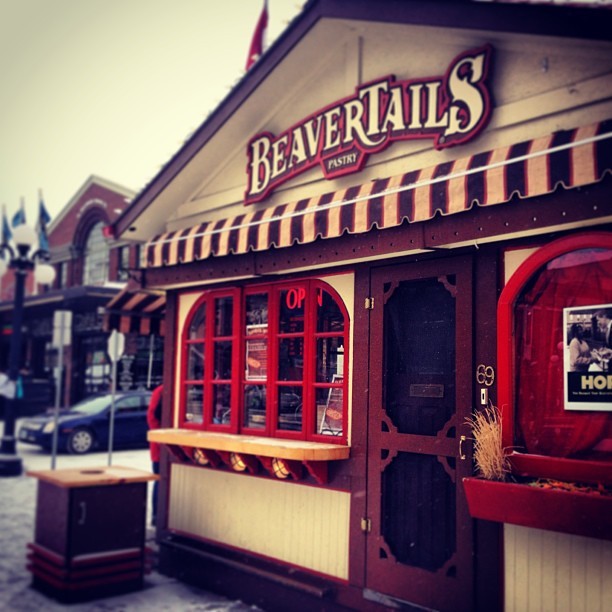 The next morning, I stopped by ByWard Market to taste my first "Beavertail". What's a Beavertail you ask? It's a very tasty, sugary pastry that actually resembles a beaver's tail and does serious damage to your waistline. I recommend a good skate along the canal to work off those calories.
6) Walk Through The Parliament Hill Area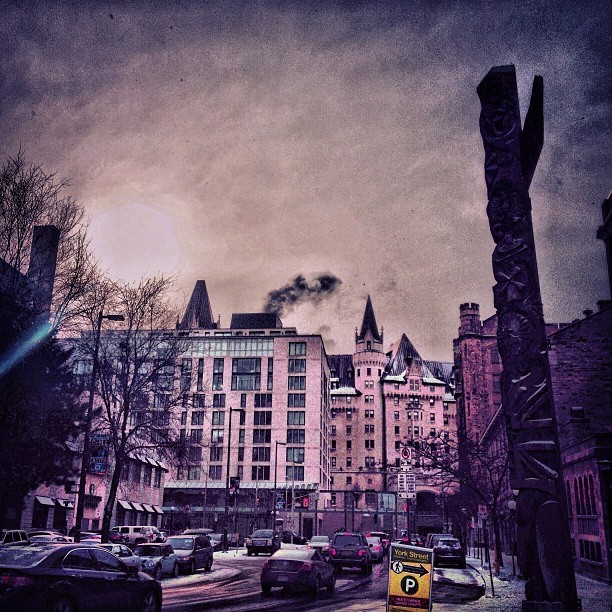 I then explored the surrounding neighborhood, eventually heading toward Parliament Hill.
7) Visit Canada's Parliament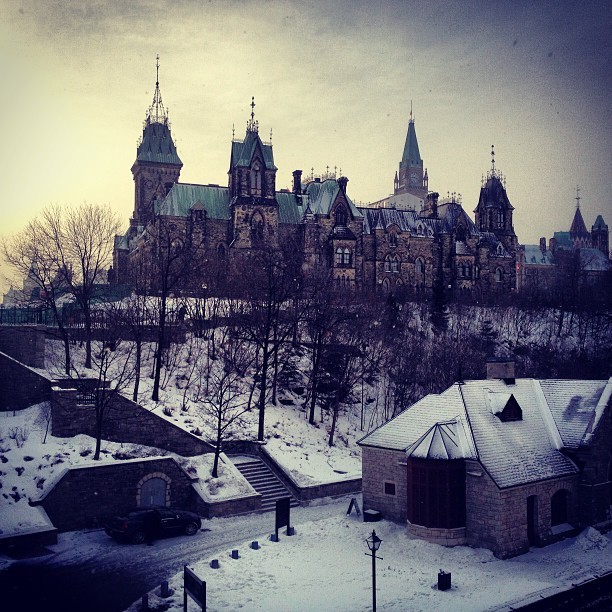 Our stately and iconic Parliament buildings are always a feast for the eyes. As it was late afternoon, the sunset drenched Ottawa with a gorgeous veil of light. This is when the enthusiastic Instagrammer in me went a little crazy snapping photos.
7) Take In An Ice Sculpture Competition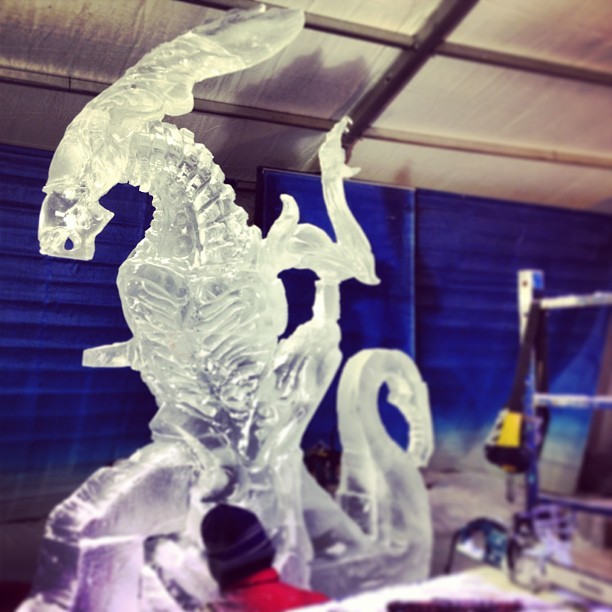 Later on that evening, I returned to Confederation Park to check out the Winterlude ice sculpture competition. There were several artists there from all around the world showing off their immense talents through their detailed and intricate work.
8) Walk On The World's Largest Skating Rink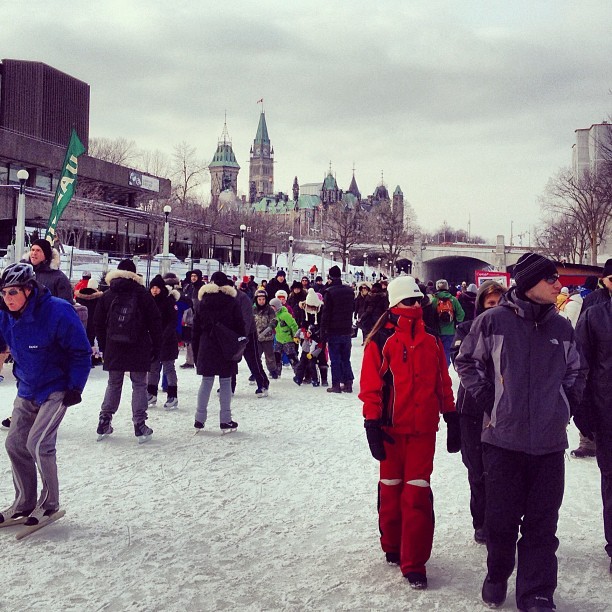 Just before I left the city, I walked along the Rideau Canal to watch people skate. Yep, I walked and didn't skate along the world's largest skating rink, which is almost a whopping 8 KM's long. I'm Canadian, but don't know how to ice skate – or even ski for that matter. It's embarrassing and I'd like to change that sometime! Does anyone want to teach me? 😊
These photos of Ottawa highlight a great Winterland weekend in Ottawa. What do you think? Have you visited Ottawa during Winter or gone to Winterlude?
Good To Know
1) Need a place to sleep when you're in Ottawa? Book something with booking.com.
2) Make your time in Ottawa all the more fun and book a guided tour.
3) If you further travel inspiration, give some of our most popular posts a read.
If you like this post, share it on Pinterest.
*Disclosure – This post contains some affiliate links. If you book a tour or hotel, I'll earn a tiny commission at no extra cost to you. Thanks for your support.