Thailand Experiences: A Look Inside Trang Markets. On the last day of my trip in Thailand's Trang province, our group toured some of the food markets in the city of Trang. After visiting Chinatown in Bangkok earlier that week, the markets in Trang couldn't be any more different.
A Look Inside Trang Markets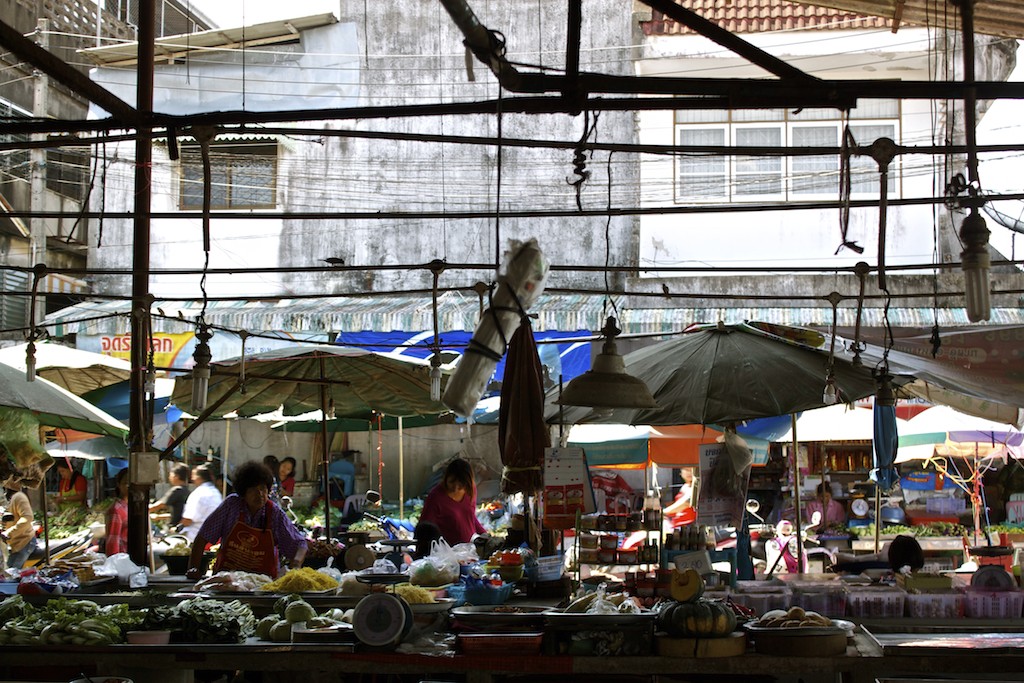 The Trang markets were much quieter and filled only with locals. Outside of our group, there didn't seem to be any tourists in sight. It was great to catch a glimpse of what day-to-day life is like there for locals.
Dim Sum Market
Our day started with a traditional Trang breakfast. I soon found out that Trang is a city that takes its breakfast very seriously, as there are over 70 dim sum locations in the city.
As the city's population comes from primarily a Chinese descent, it's common to start your day with a dim sum meal and a cup (or two) of the ever delicious kopi.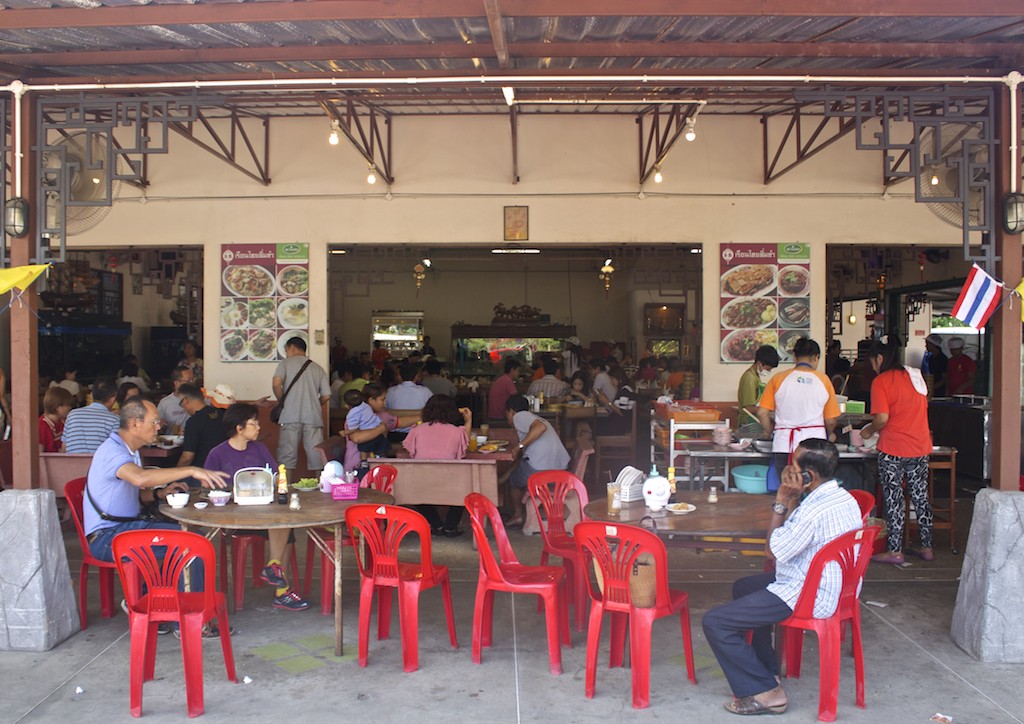 We had our dim sum breakfast at Ruan Thai, one of the most popular dim sum places in all of Trang. The staff in the restaurant hustle like no one's business and whip out new food quickly and efficiently. You'd almost think they were German …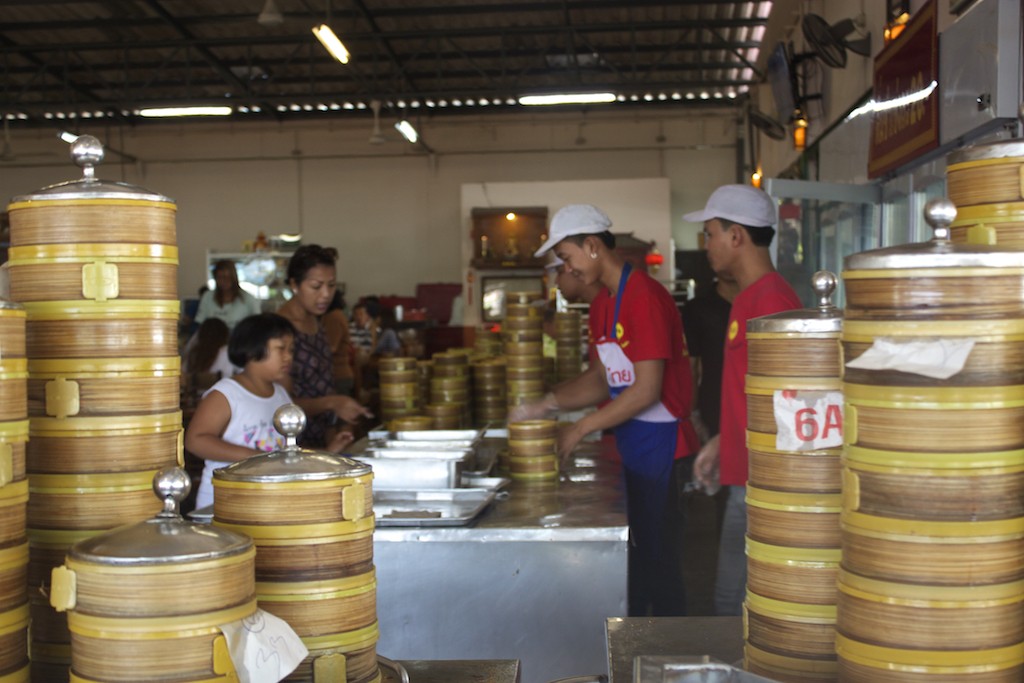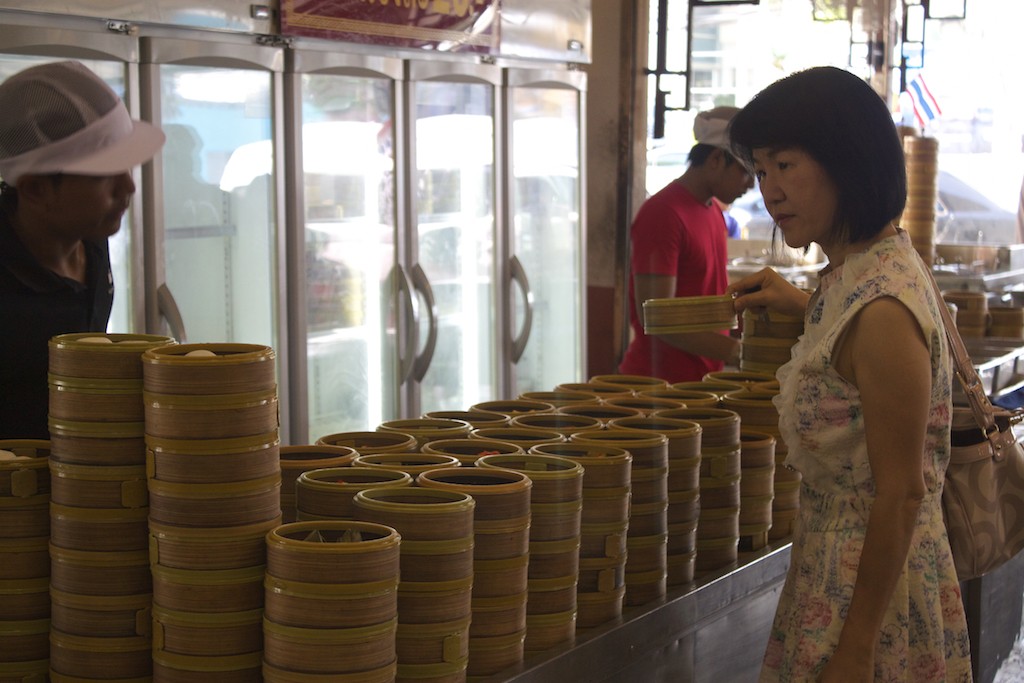 Our table was soon covered with plate after plate of dim sum, and our small group had one of the best meals of our entire trip in Thailand.
Beware! As you glance at these photos, you may feel sharp and strong pangs of hunger and a sudden need to have a dim sum breakfast.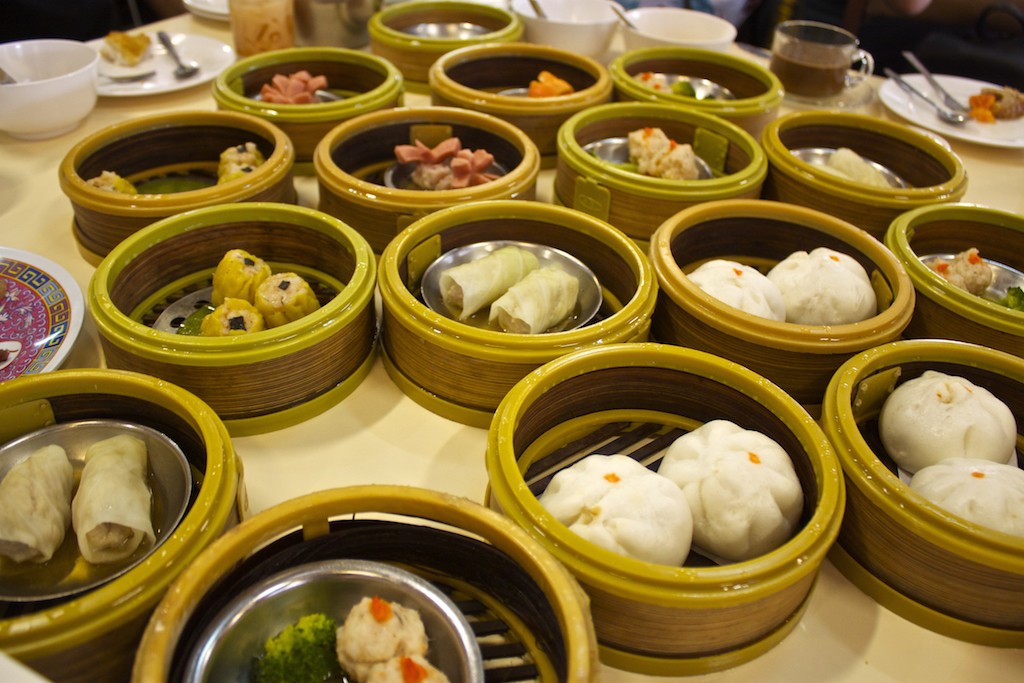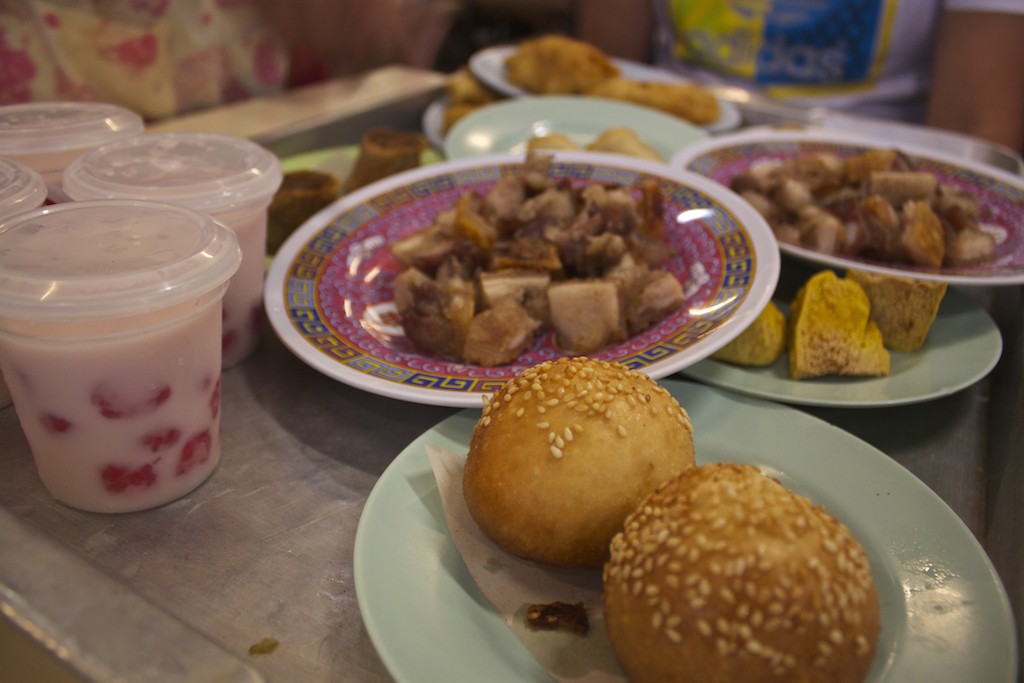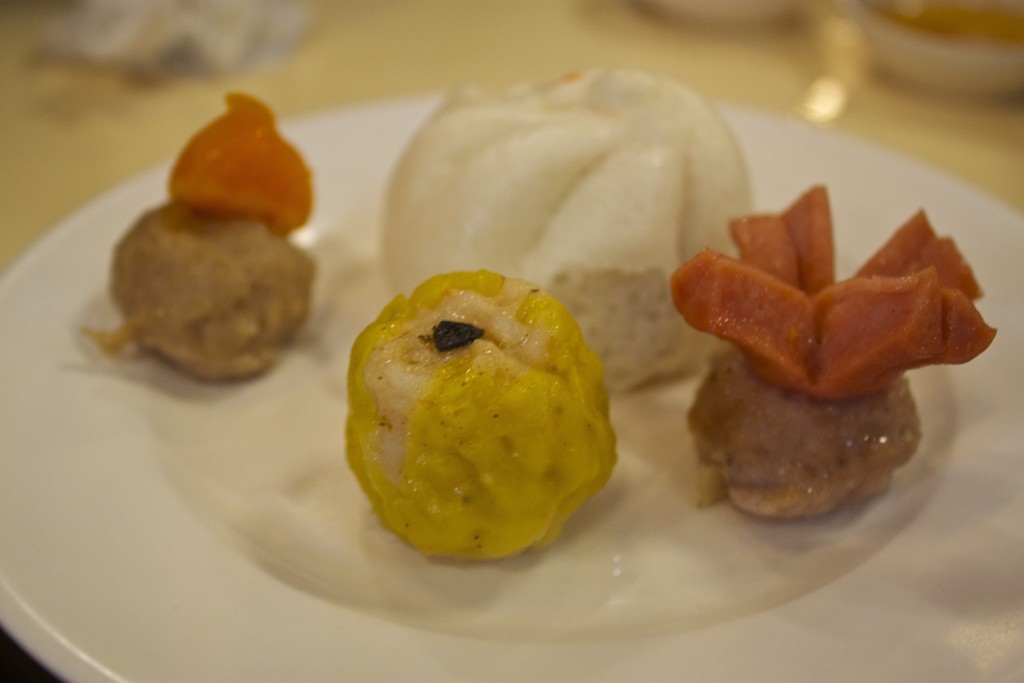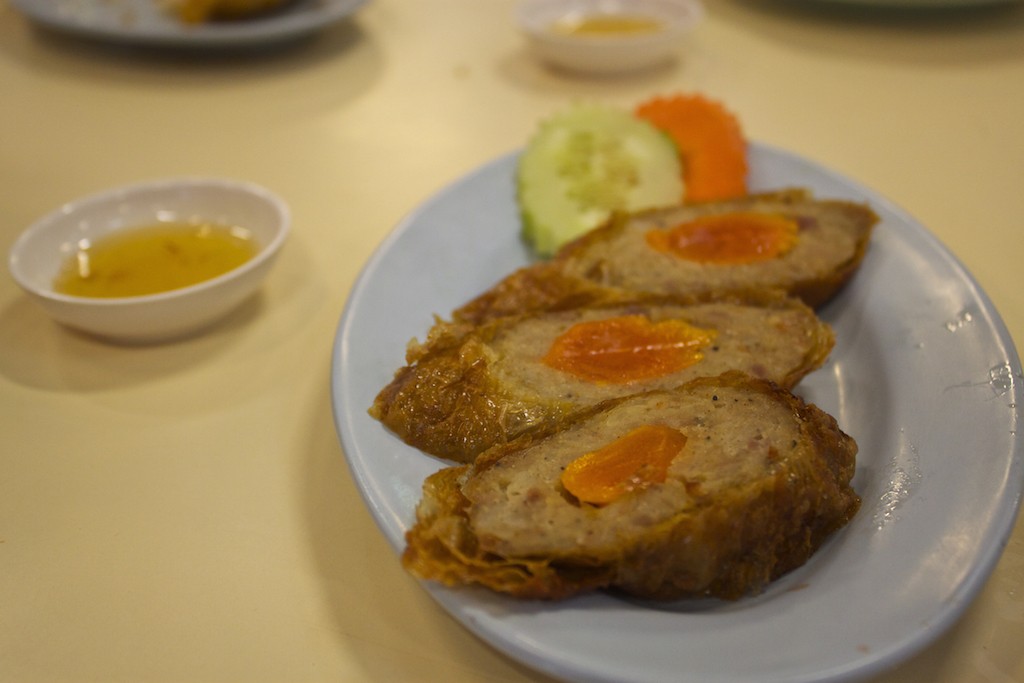 Cake Markets
After filling our bellies with all that food (there was a lot of it!), we stopped at a couple of cake shops.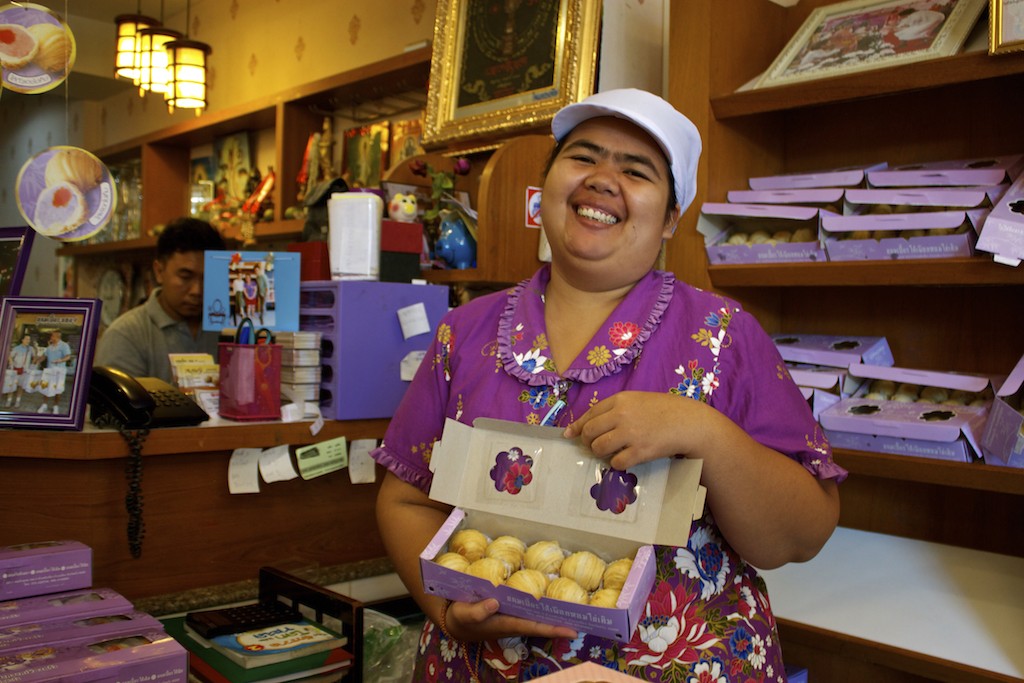 Trang is famous for their cakes. They even have a Trang cake festival every year! You can get cakes in banana, coconut, orange, coffee, and pandan flavours. You can even get a "three tastes" flavoured cake, which is a combination of some of these flavours.
As if our waistlines could tolerate any more food, we set about sampling some of the cakes. I mean, how could we not? Especially when served to you by an adorable, smiling, little girl like this one.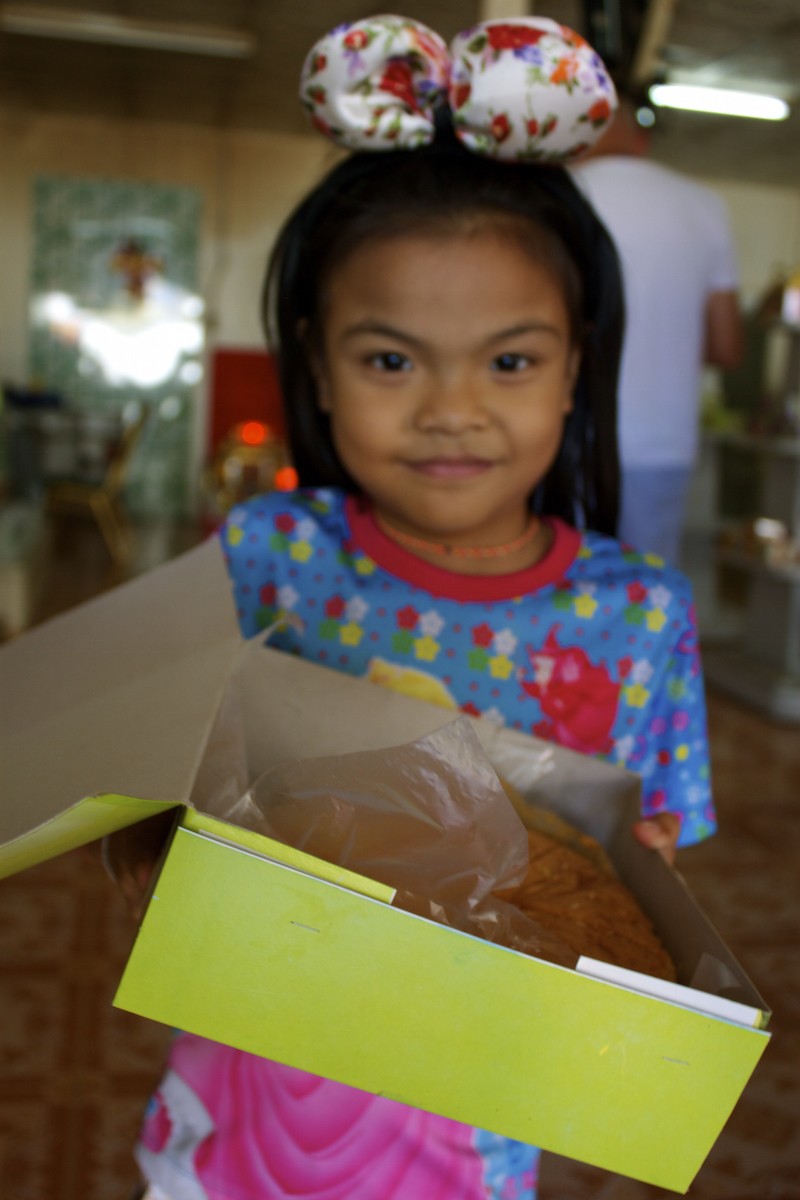 Cake shops can be found scattered throughout the city.
Food Markets
Finally, we headed off to one of the food markets in Trang that is open during the day.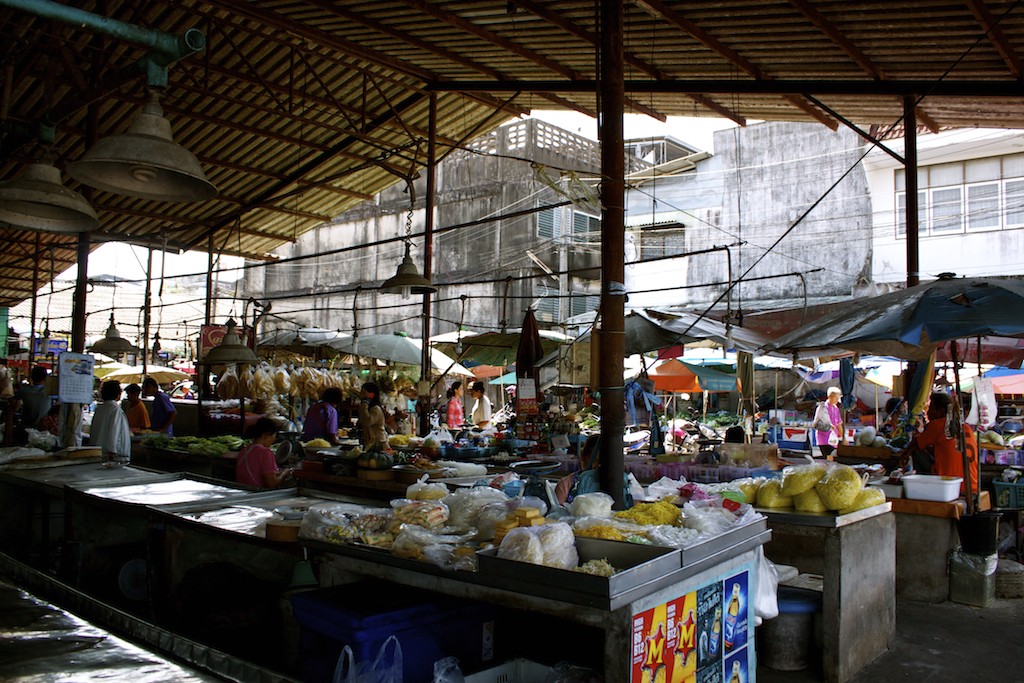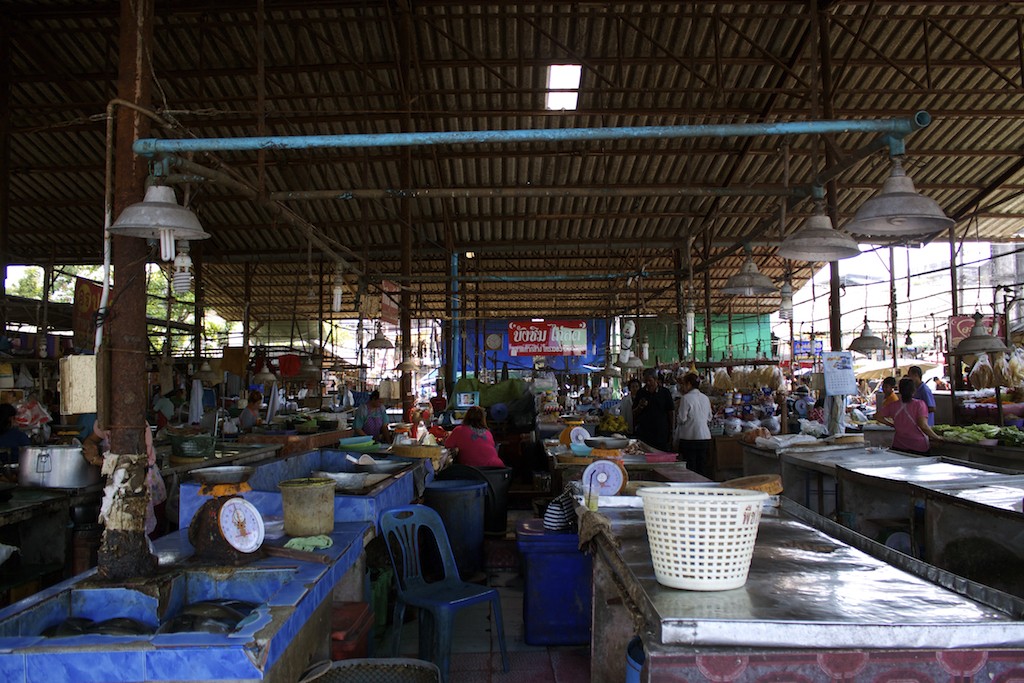 One of the first stalls we came across was run by this happy Thai woman, who had a cat keeping her company! Not sure if felines and fresh fruit go together, but she was all too willing to oblige us our photo opportunity.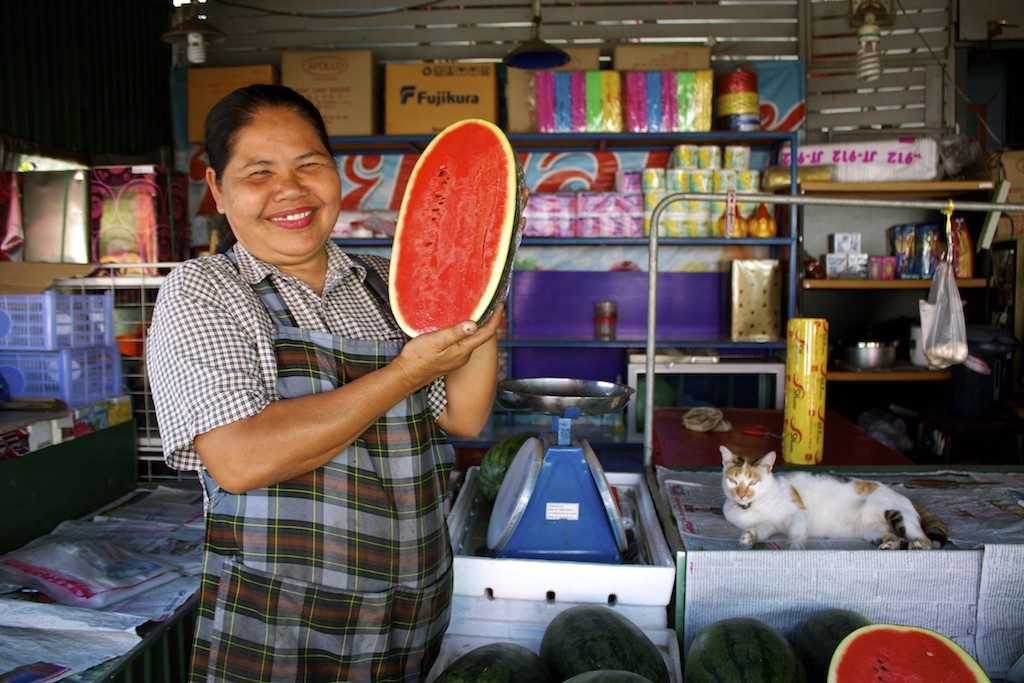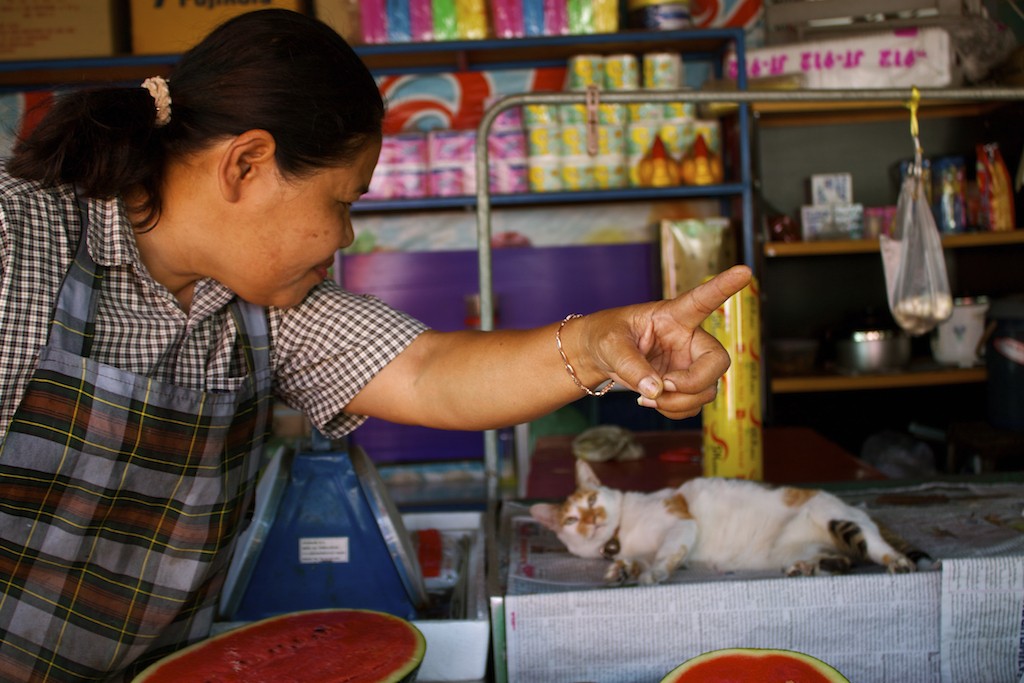 From there, we continued our walk through the food market, observing locals going about their daily routine and, of course, all of the food to be had!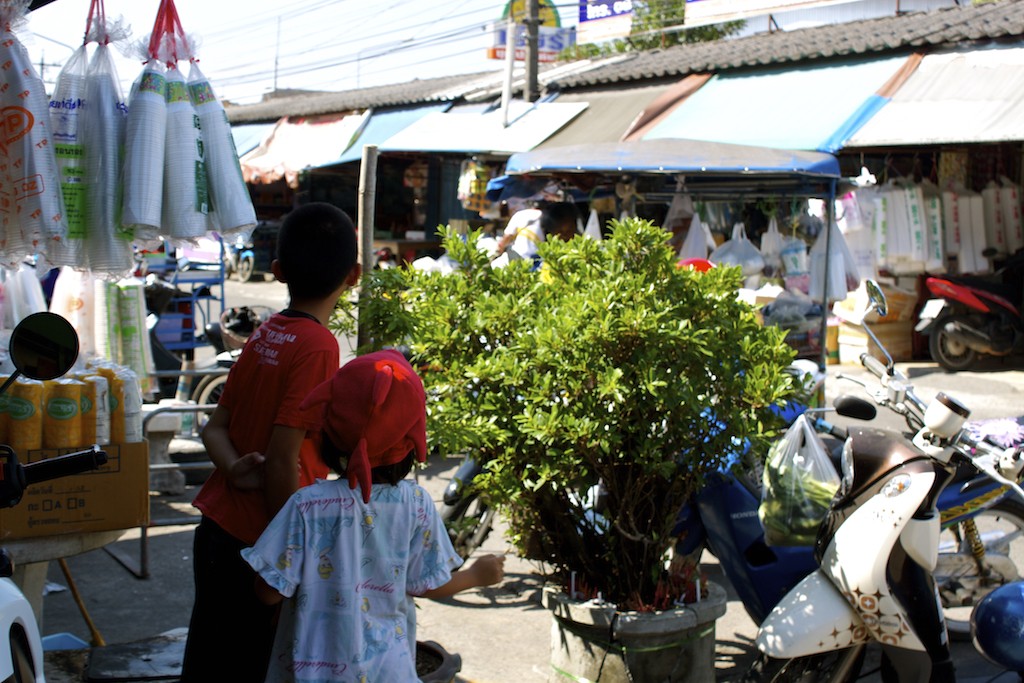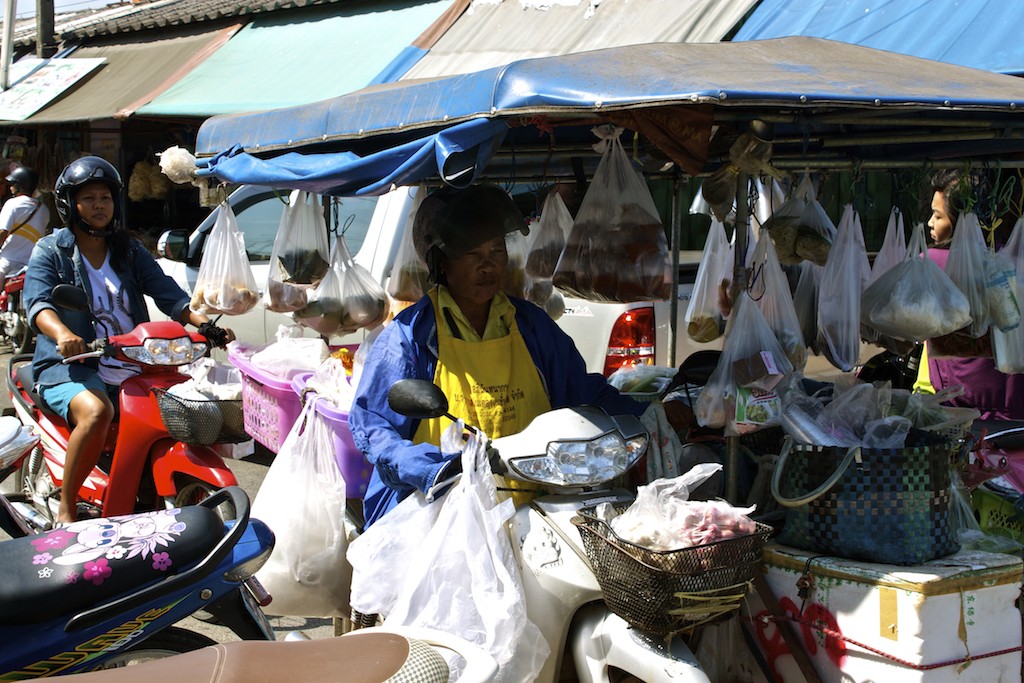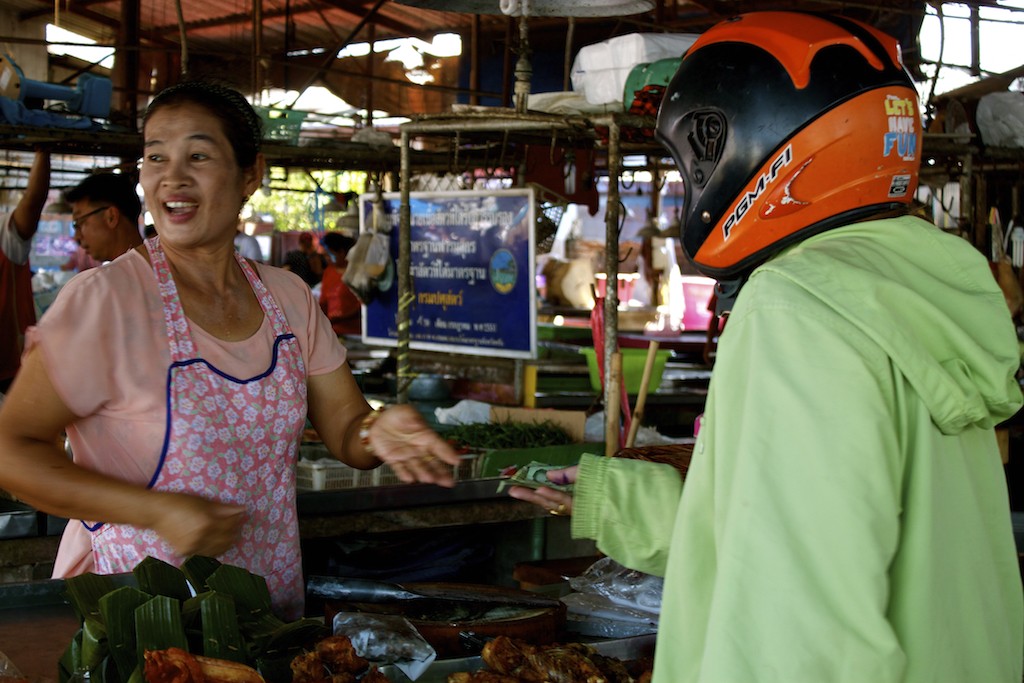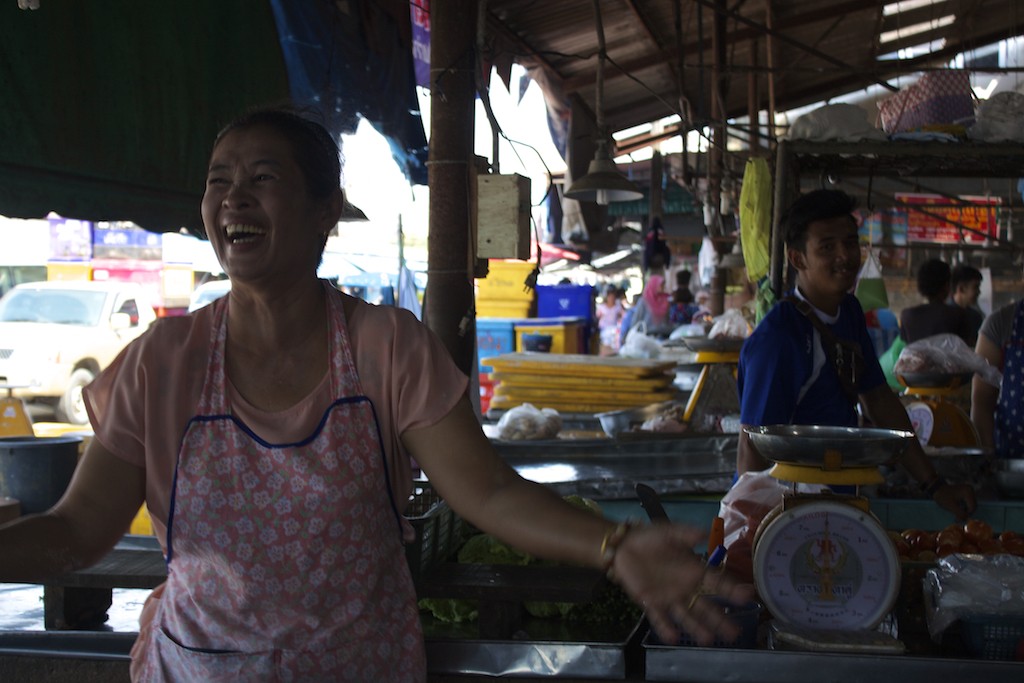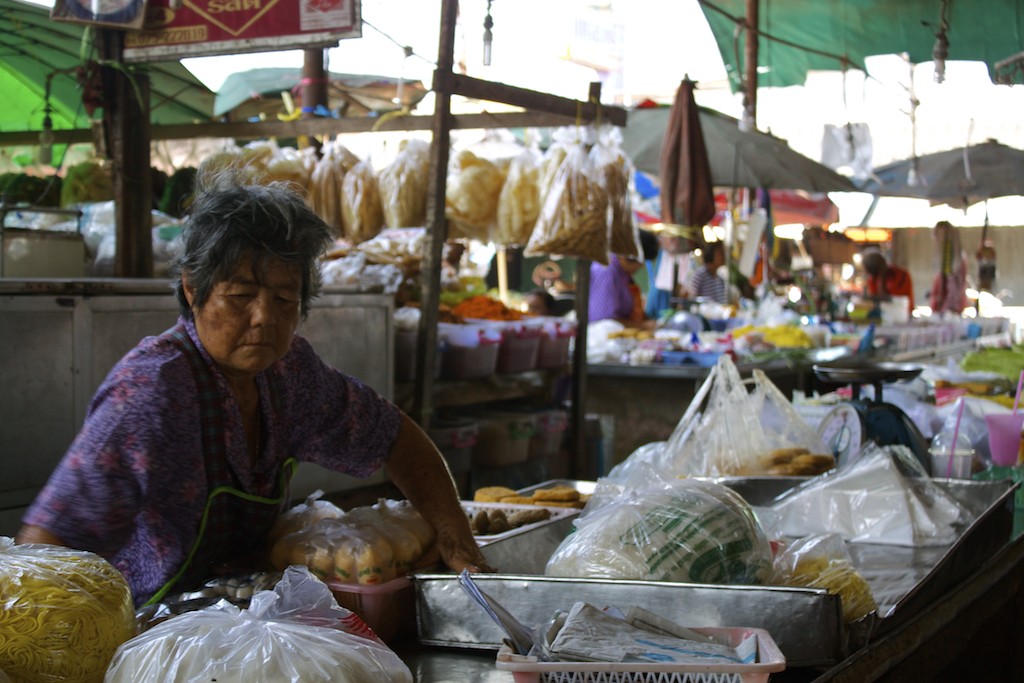 Although we'd just stuffed our faces, the smells of the food made my stomach think it could take on more.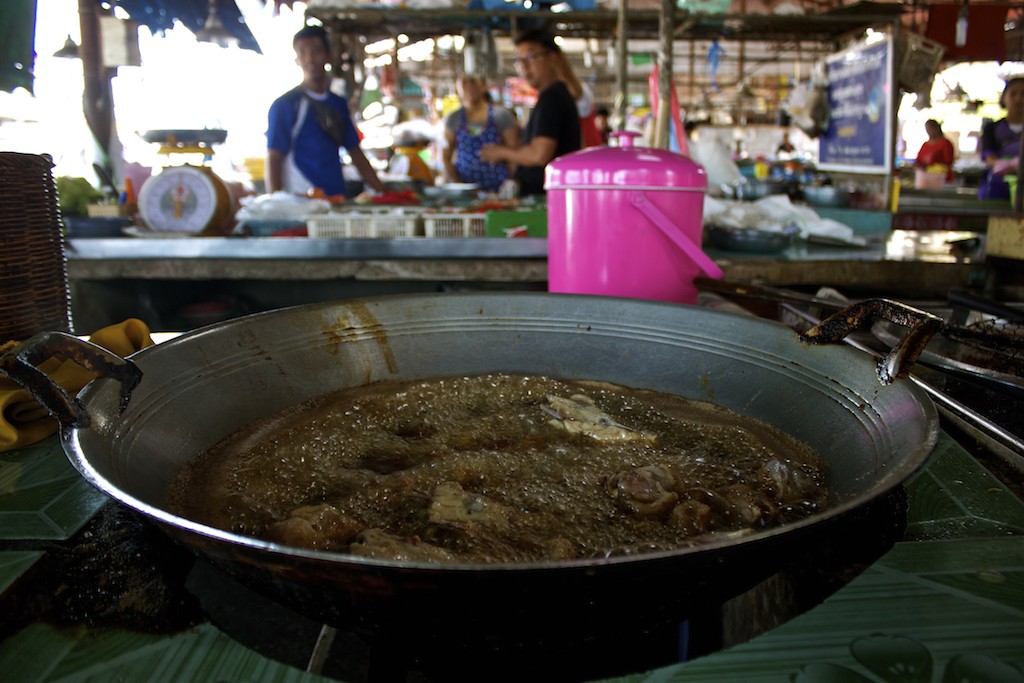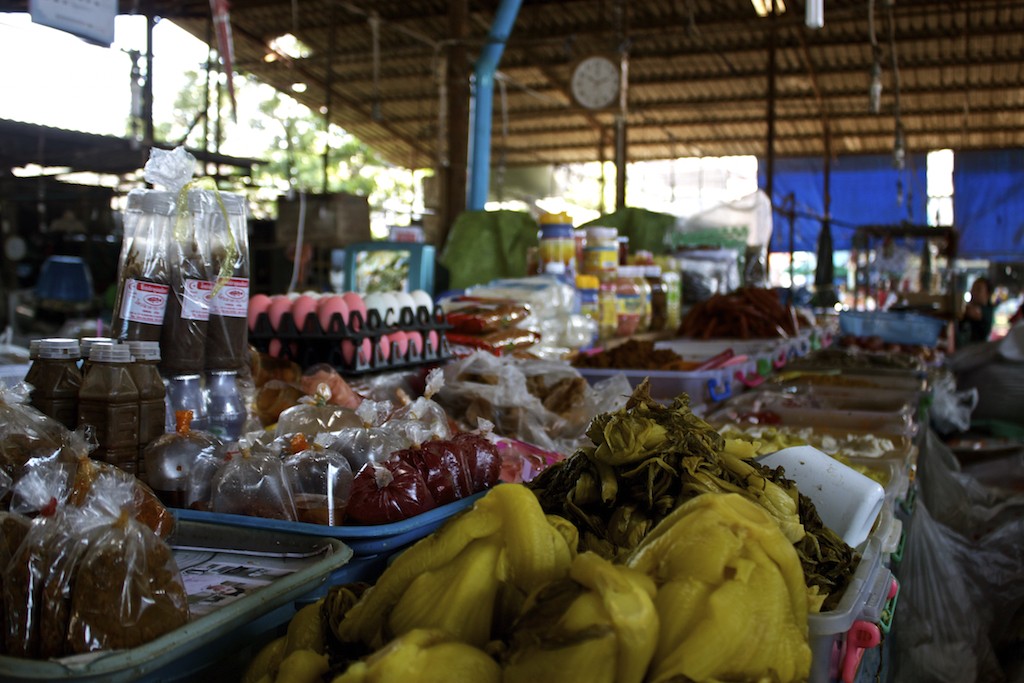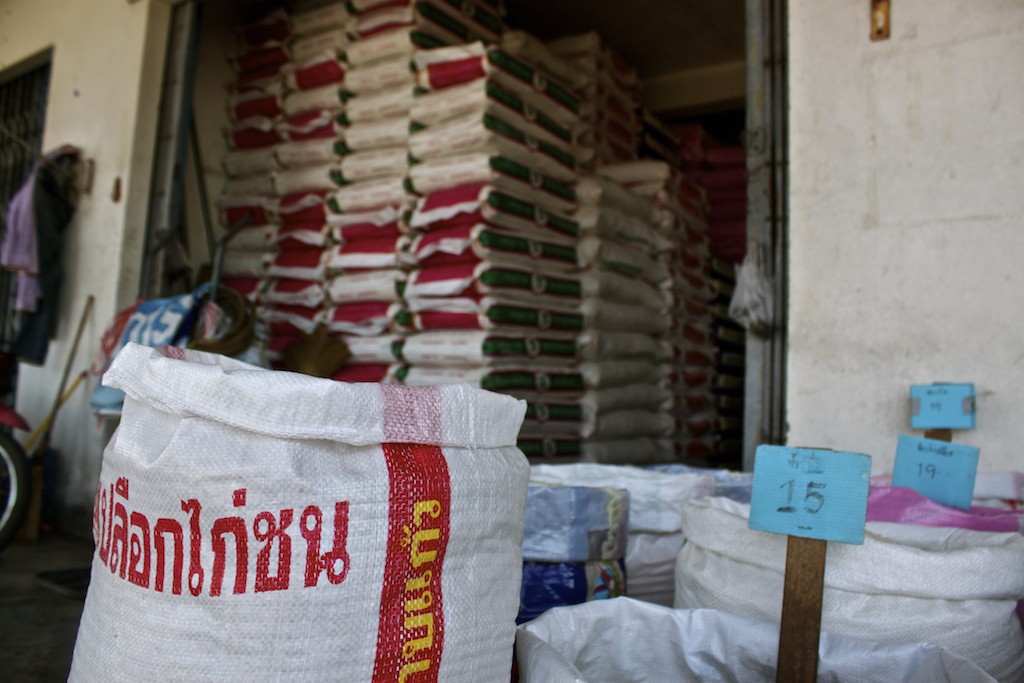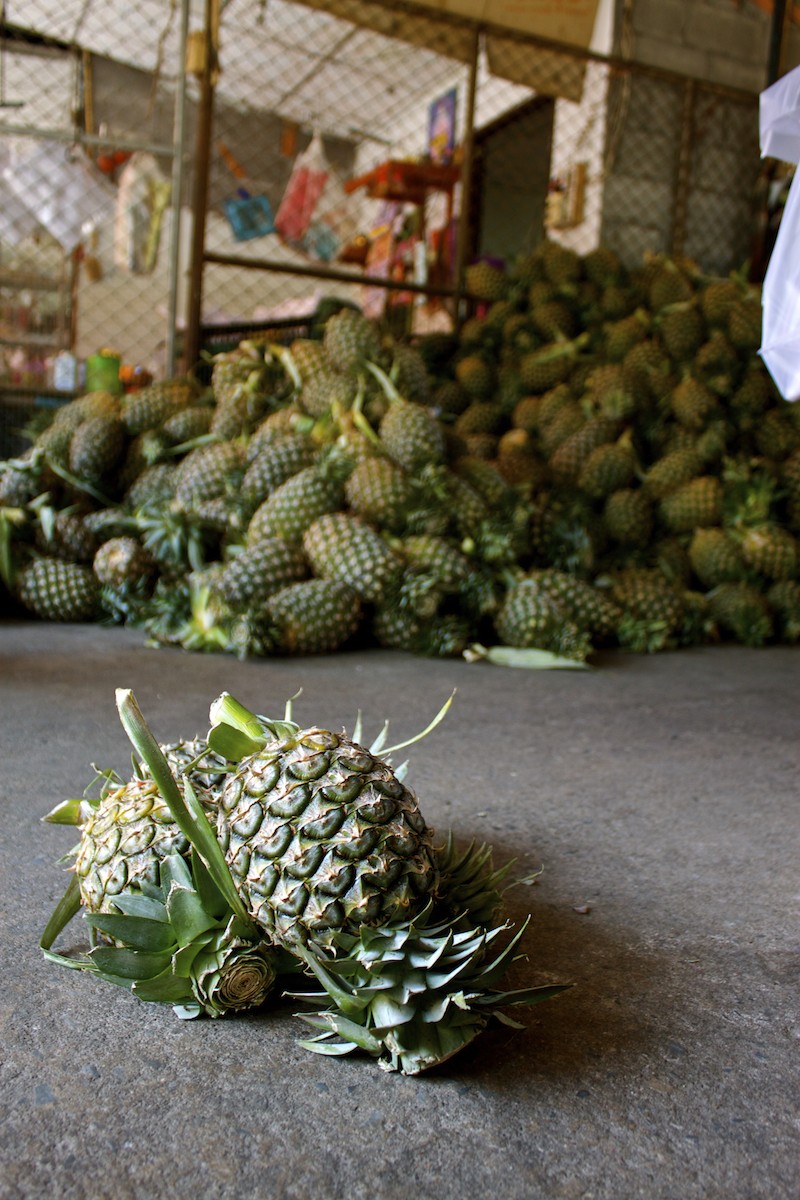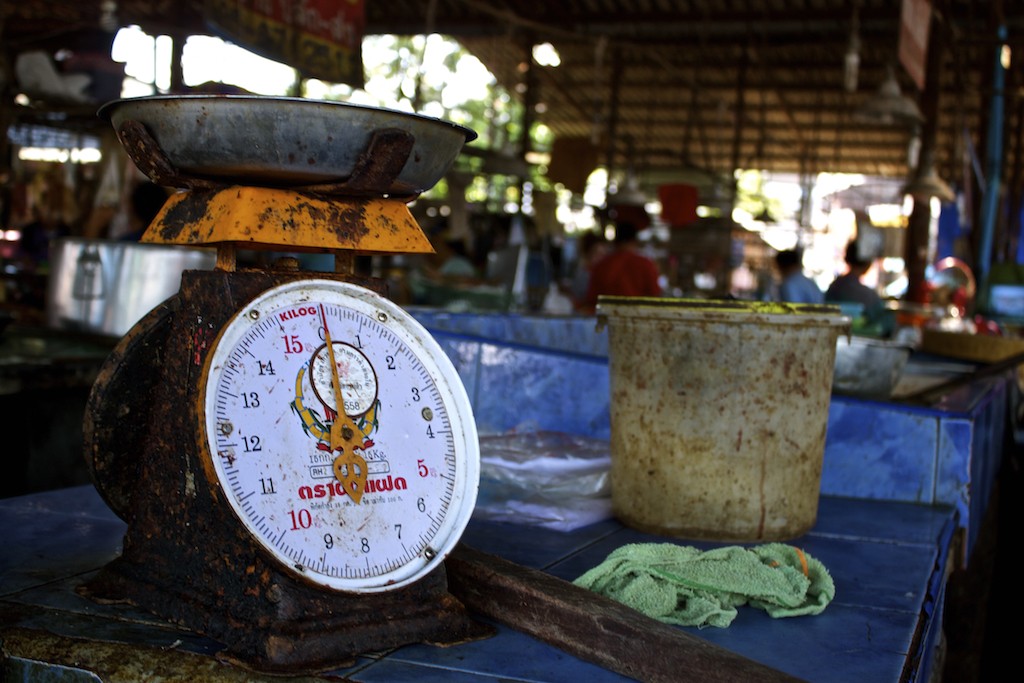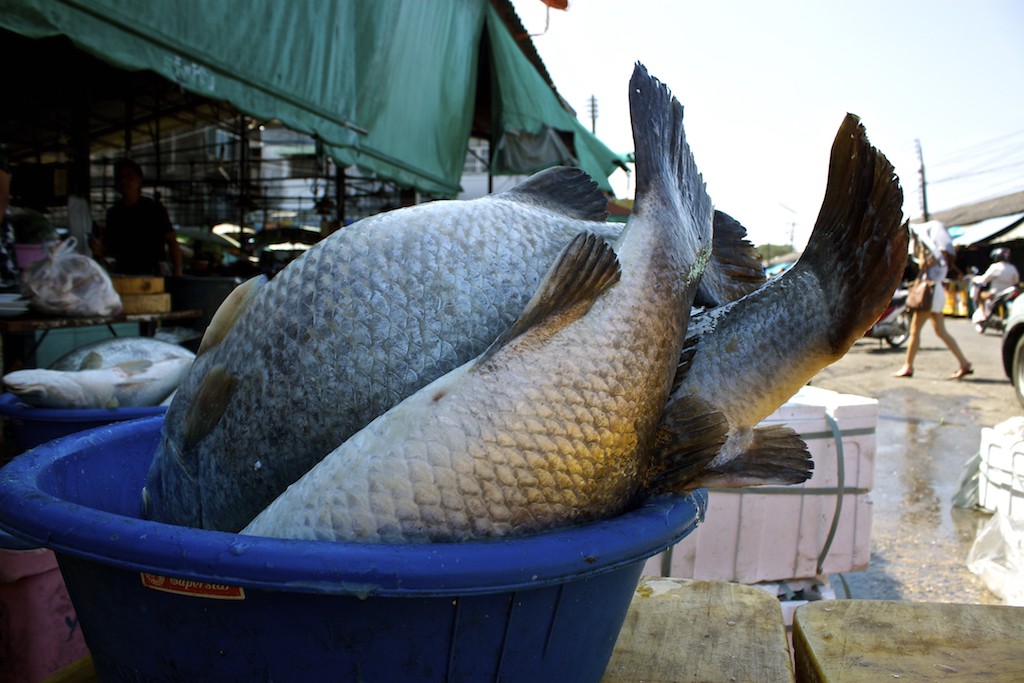 Touring the Trang markets was fun as the vibe was so very relaxed. We walked slowly, taking our time to enjoy the atmosphere. There was no competition for space with other tourists as it had been in Bangkok.
Good to Know
To experience the city from a foodie perspective, be sure to indulge in Trang dim sum (with kopi)

for breakfast and, later on, some cake for an afternoon snack.

Visit Ruan Thai to have the same dim sum experience that I did.
For more Trang market inspiration, visit Travelfish.
To compare the Trang markets to the ones in Bangkok, see Bangkok Chinatown in 30 Photos.
Location
If you like this post, share it on Pinterest.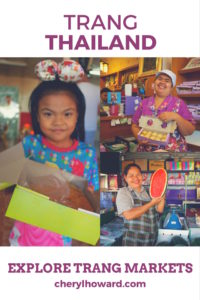 * Disclosure – My market explorations in Trang were complimentary, courtesy of TBEX and the Tourism Authority of Thailand. Any opinions expressed about my love of Thai markets and yummy dim sum are entirely my own.