When people plan a holiday to Italy, it's not likely that they'll go out of their way to spend time in a smaller city like Brindisi. Many move on, making their way to other notable places, like Alberobello and Monopoli.
Even though Brindisi may not be a top-rated tourist destination, there are plenty of reasons why you should give Brindisi a chance. There's grand cathedrals, yummy food spots, an ancient Roman column marking the end of the Apian Way, and so much more.
All The Reasons Why You Need To Visit Brindisi, Italy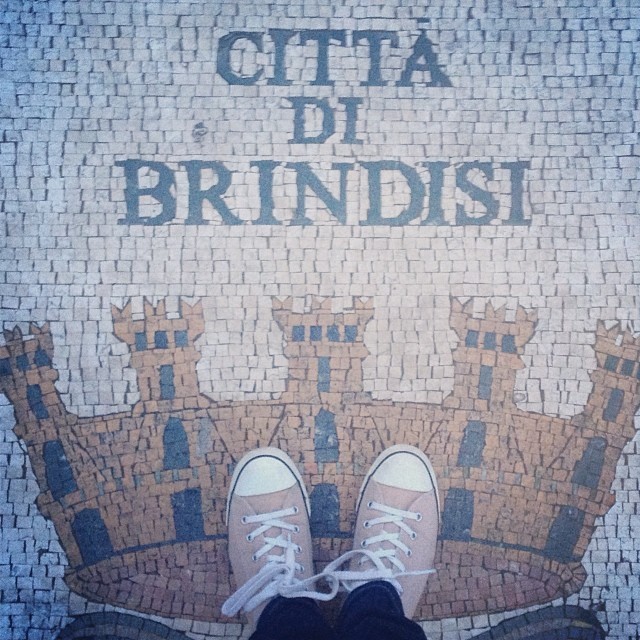 I spent four gloriously slow-paced days in Brindisi, walking the city street's street, feasting on all the pasta I could eat, and visiting the city's numerous cathedrals.
Brindisi has been an important port city since Roman times and is known as the "Gateway to the East." Resting on the edges of the Adriatic Sea, it's one of the largest cities in the Puglia region and has one of the most active trading and transport hubs in all of Italy. With a Mediterranean climate, the city enjoys an abundance of sunshine almost year-round, as well as super hot summers. As a visiting tourist, you'll find most shops and restaurants closed during the early afternoon, as people escape the heat, spend time with their families, nap, and have a leisurely lunch. Things usually start to open again around 16:00 onwards and stay open until around 21:00.
So why visit Brindisi?
1) It's The Perfect Place To Base Yourself For Day Trips
Due to its central location, you can easily reach several beautiful towns within a couple of hours. We recommend Monopoli, Ostuni, And Alberobello. All can be visited by car or train within 1-2 hours.
If you're looking to explore more faraway places, you can even take ferries to Albania and Greece.
2) You Can Learn More About The Ancient Romans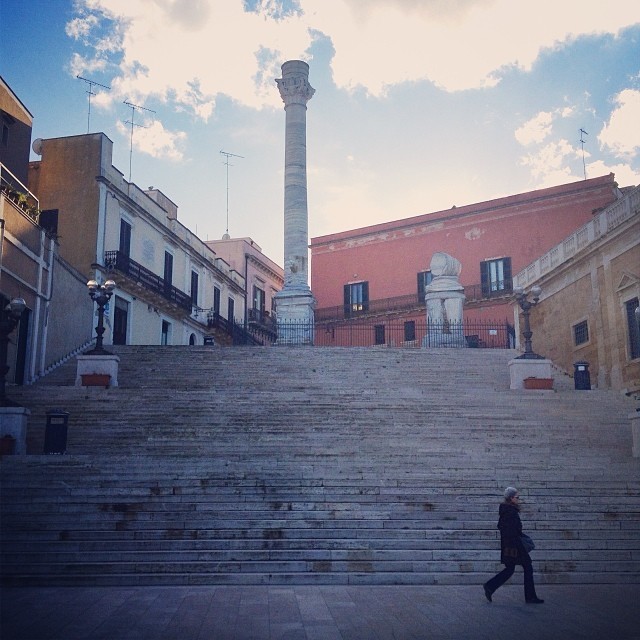 You can visit this Roman column and stairs, which signify the end of the Appian Way, a stretch of road that connected the city to ancient Rome.
3) It Has The Loveliest Of Port Areas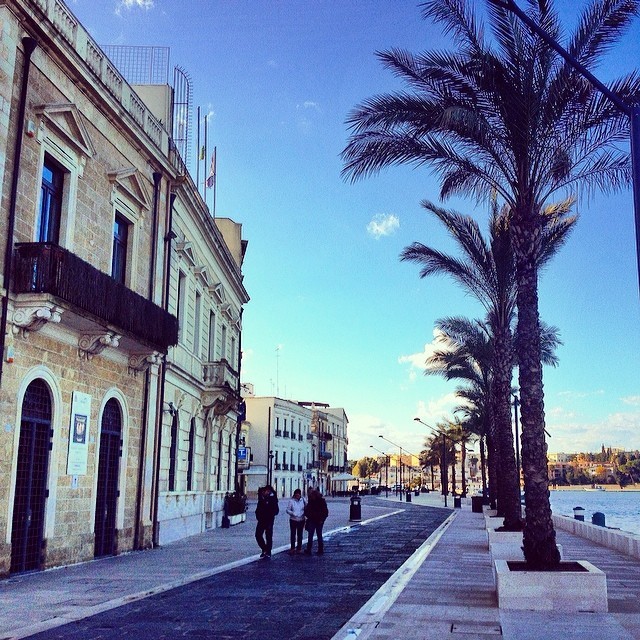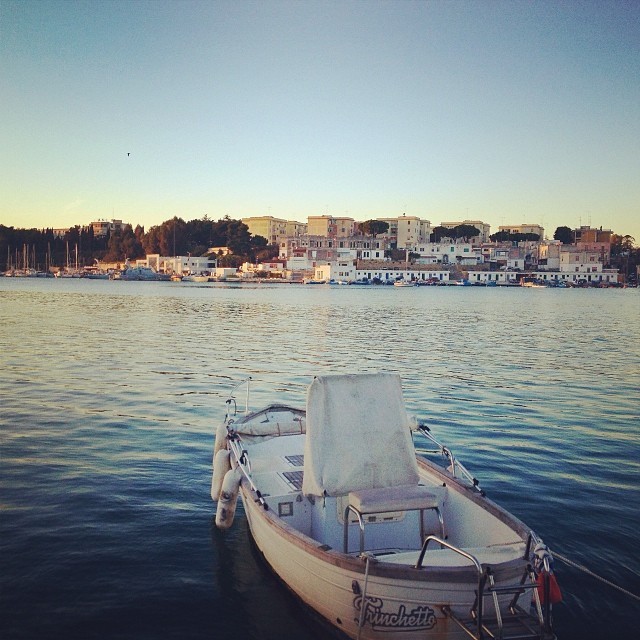 The port area is a little like Beauty and the Beast. There's the sea, pretty buildings, palm trees, restaurants, and the view to the other side of the city. Then there's the blight of industry, cargo ships, and factories. I found the times I spent walking along the port, and I did so several times, rather magical nonetheless.
Be it midday or at dusk, there's something special about walking through this area as you can see by my numerous photos.
4) There's A Monument To Italian Sailers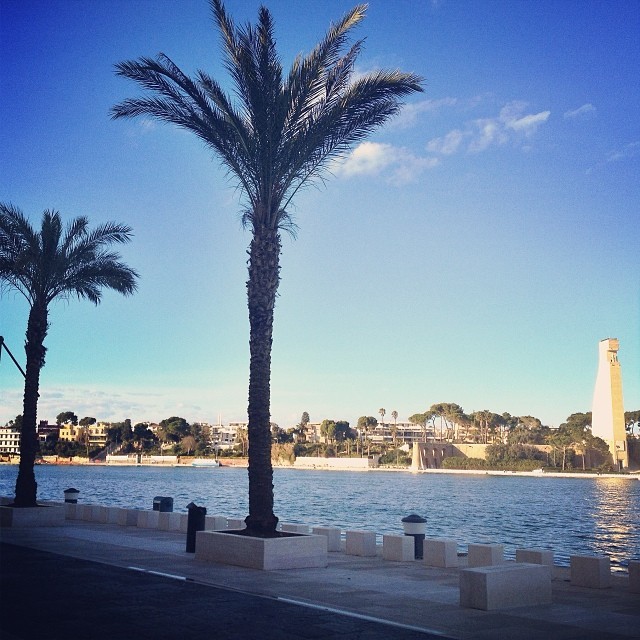 If the port area alone isn't enough, there's always the Monument to Italian Sailors dedicated to men who died at sea during WWI. Take the short ferry ride across the water and either climb the stairs or take the elevator to the top for a great view over Brindisi.
5) Piazza Duomo Is A Beautiful Place To Hang Out
Why else visit Brindisi? Piazza Duomo for beautiful architecture like this. Be sure to check it out during the day and at night. 
6) Brindisi Cathedral Is Stunning To Behold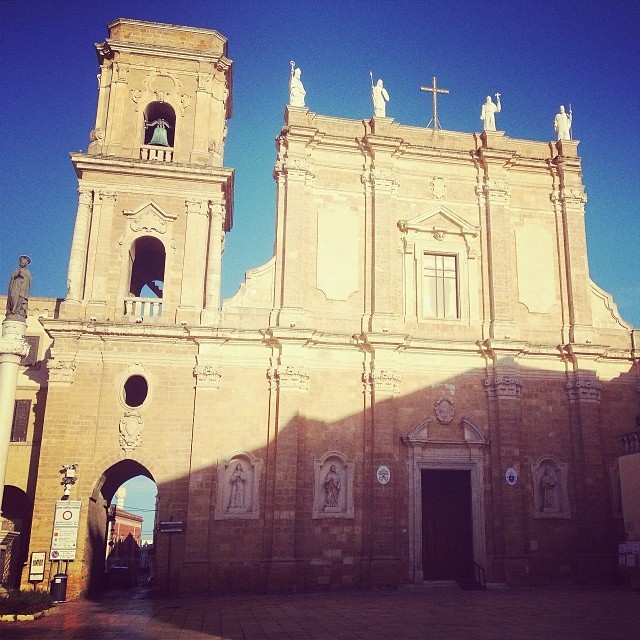 Brindisi Cathedral (also located in Piazza Duomo), is an 11th-century cathedral built in a Romanesque style. The original church was destroyed in an earthquake in 1743 so what you see today is the 17th century reconstruction.
7) You Can Check Out 14th Century Frescoes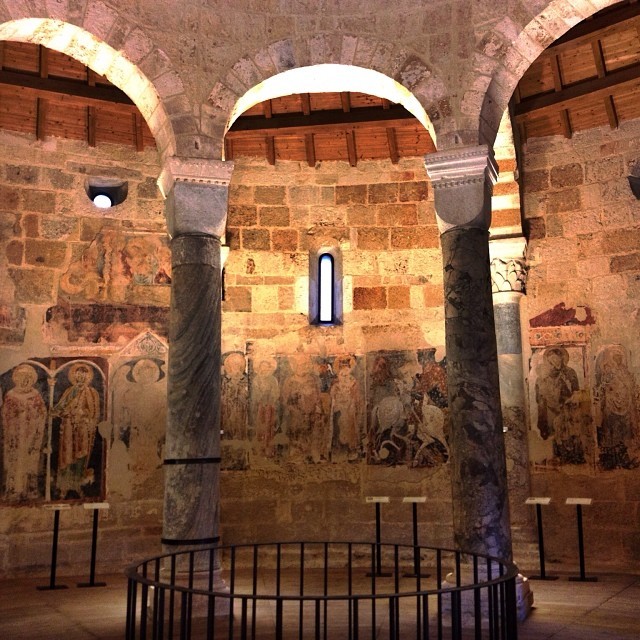 The Church of San Giovanni al Sepolcro has historic fading 14th-century frescoes that need to be seen to be believed.
8) It's Easy To Walk Through The Streets And Get To Know Brindisi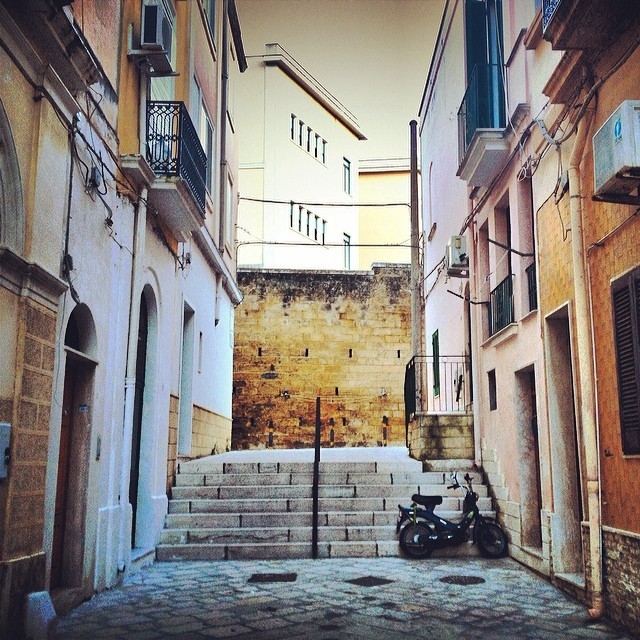 Another great reason to visit Brindisi? To aimlessly wander the streets of Old Town, getting lost and finding surprises along the way. Parked vespas and laundry hanging outside to dry all make for a dreamy scene.
9) It's A Haven For Door Lovers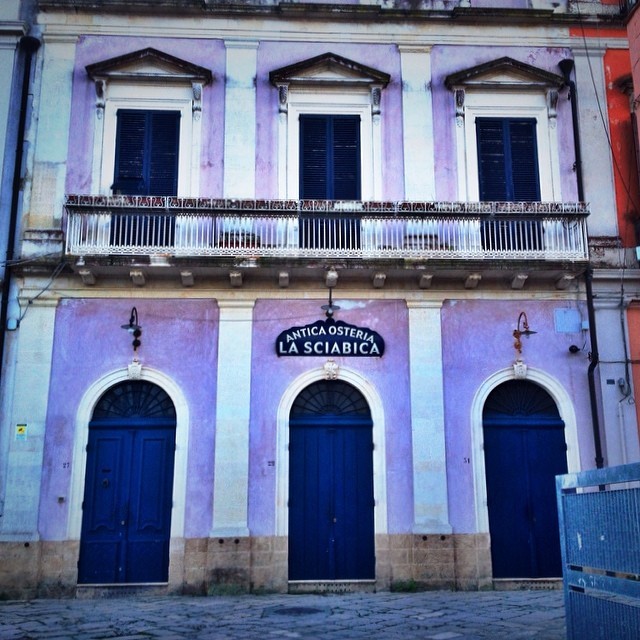 Yes, doors. As odd as it sounds, Italy just does doors better. They're all so unique and pretty.
10) There Are Many Well Loved Street Cats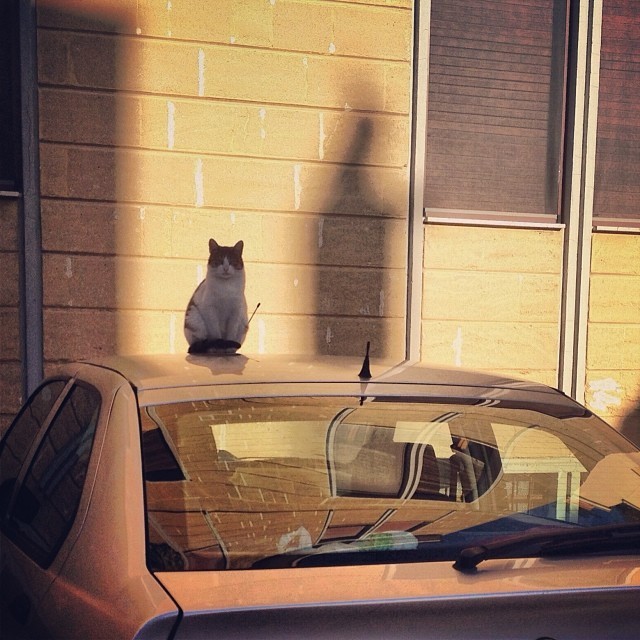 Also, cats. You'll see many felines wandering the street, looking plump and content. Being a cat lover (I have a cute mustached cat named Burt Reynolds), I was delighted to see that the cats were well taken care of in Brindisi.
11) The War Memorial Is Massive And Should Be Visited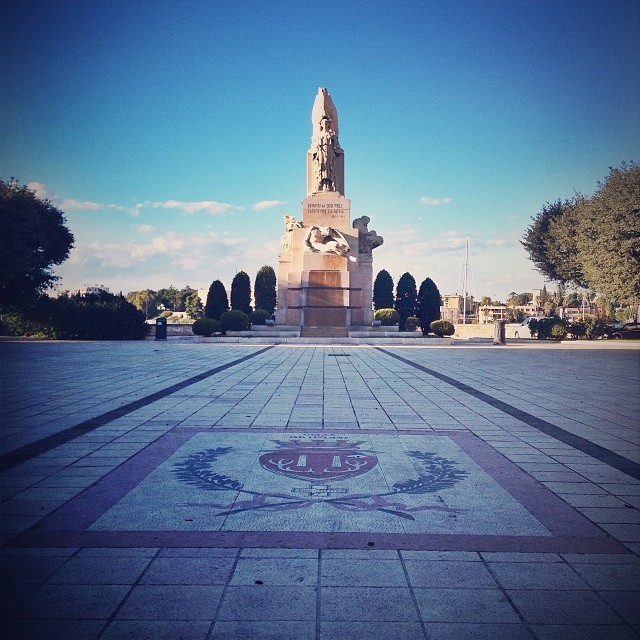 Check out the massive war memorial when you're visiting Brindisi. At first glimpse, you see this lovely square and statue. But see how giant the memorial is from the other side, looking back from the harbor front.
12) The Wine Is Cheap And There's Plenty Of It
Another reason to spend time in Brindisi? The wine. Not only is the wine good, but it's also super cheap. I scored a liter of red wine at Il Carpaccio (now permanently closed), a small family-run restaurant specializing in Puglian cuisine, for just €3.
13) Experience The Real Italy
This is a place to come and experience the real Italy. There are few tourists around and at times, you feel like you may be the only person who's not local. You may save money by staying here, vs. staying in a more expensive town like Monopoli.
So what do you think? Would you visit Brindisi when you're touring your way around Puglia?
Good To Know
1) I'd suggest renting an apartment for the duration of your stay. I found a large one-bedroom in Old Town with Mare Nostrum, costing €40 a night. Tucked away on a narrow street, I enjoyed the sounds of life outside, like the coo of the pigeon on my balcony, the meow of a hungry cat walking down the street, or the neighbors cheering as they watched a soccer match. The owner of my bed and breakfast Giuseppe was kind and helpful, providing me with a map of the city and passionately telling me all about the points of interest. It was easy to see that he loved Brindisi.
2) If you want to check out more places to stay in Brindisi, see what's available on booking.com.
3) When you're in Brindisi, take a guided tour with Get Your Guide.
4) If you love Italy as much as we do here at cherylhoward.com, check out some of our other posts:
*Disclosure – This post contains some affiliate links. If you book a tour or hotel, I'll earn a tiny commission at no extra cost to you. Thanks for your support!