Years back, as summer was winding down in Berlin, life was pretty stressful. I wasn't sleeping or eating much, and as I hadn't traveled anywhere in months, all I wanted to do was get away and take a day just for myself. I had no greater desire than to experience somewhere new, walk through picturesque streets, gaze at old-world architecture, and as always, take tons of photos. After all, it was one of the reasons I'd moved to Europe.
Just like when I went on a day trip to Schwerin, I woke up early one Saturday morning, jumped on a train, and headed to a city that I'd wanted to visit for the longest time, Görlitz, Germany.
Day Trip from Berlin To Görlitz in Photos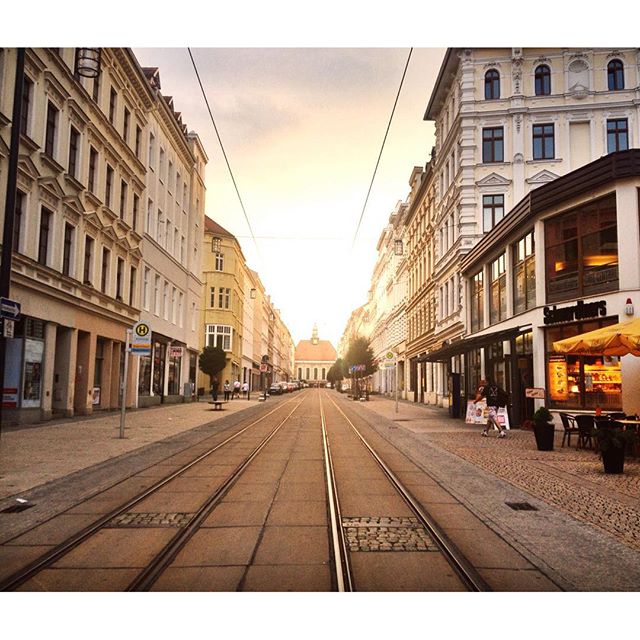 Görlitz, with a population of around 50,000 people, is Germany's easternmost city, and I'd venture to say, one of the prettiest. Having withstood the Second World War without sustaining any significant damage, the architecture of Görlitz, most notably the historic Old Town, remains intact. With over 3,500 various monuments that were built over the course of 500 years, you'll see an abundance of architectural styles including Gothic, Renaissance, Baroque, Historicist, and Art Nouveau.
Recommended reading: Our extensive list of day trips from Berlin!
While the city's beauty suffered during the Soviet occupation (as did many cities in Germany), massive restoration efforts took place after the fall of the Berlin Wall through generous wealth transfers from the West and also a private donation of $650,000 US from an anonymous donor. Some believe that it was actually Nicolas Cage (yes!) who donated the cash, as he's known to be such a huge fan of Görlitz. The city's classic beauty was even noticed by Hollywood, garnering it the nickname "Görliwood" after movies like The Reader, The Book Thief, Grand Budapest Hotel, Around the World in 80 Days, and Inglourious Basterds were all filmed there.
As the Old Town is quite small, it's easy to explore and get lost in the narrow alleys and cobblestoned streets to experience Görlitz's history.
Görlitz Hauptbahnhof
The city impresses you from the moment you step off the train. This is the art nouveau interior of the main train station, which opened in 1917.
Görlitz Trams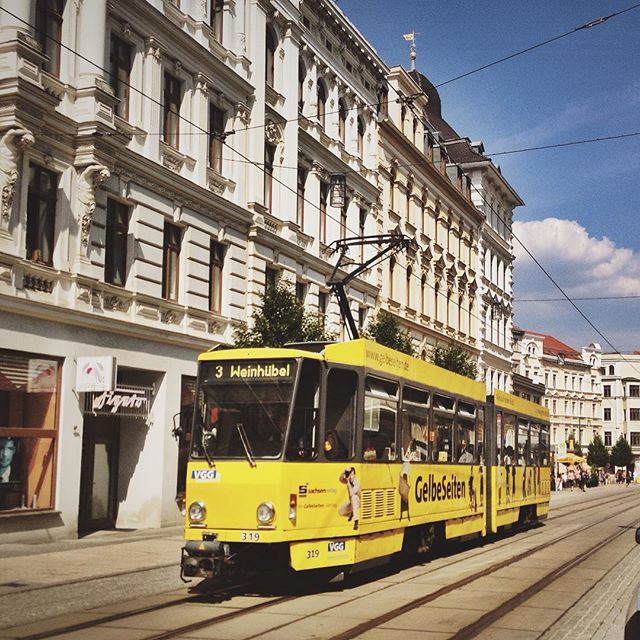 After you exit the main train station, you'll walk along Berlinerstr. toward the Old Town and find many old- and new-styled trams passing you along the way.
The Doors Of Görlitz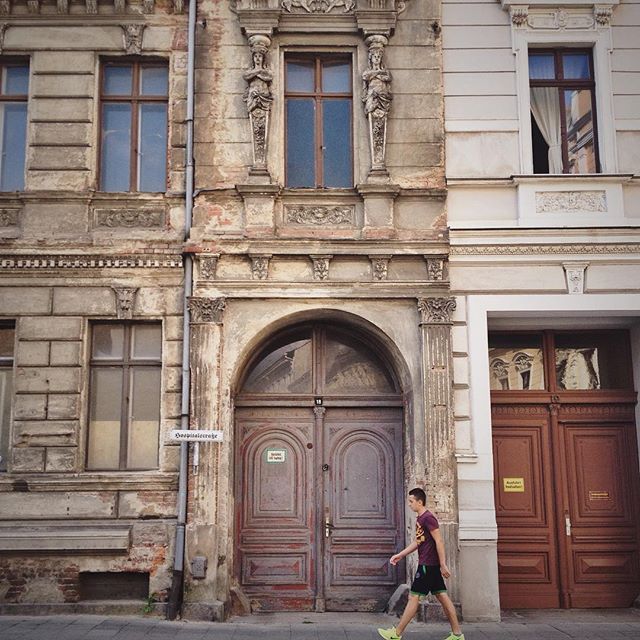 The city dazzles you with its attention to small details, especially when it comes to doors. You'll certainly get your fill of "door porn" as you wander through the streets of Görlitz. Yes, "door porn" is an actual thing. There are many of us out there obsessed with doors. Just take a gander over at Pinterest and Instagram for some door-heavy stimulation.
Görlitz Facades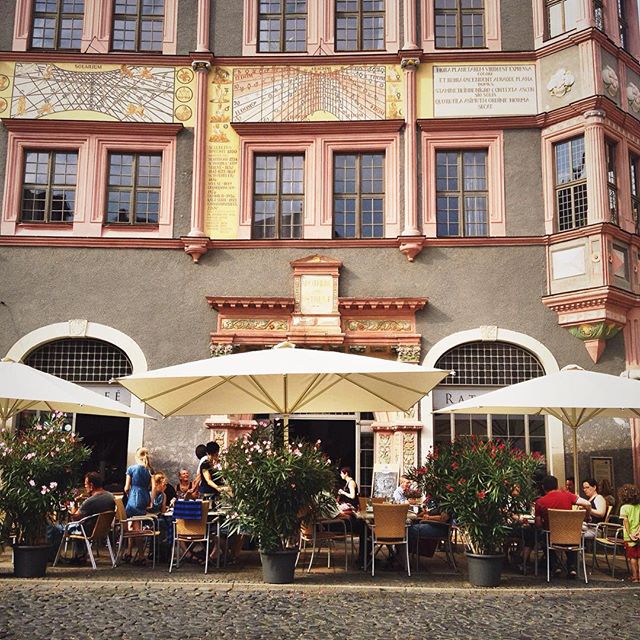 If the doors fail to impress you, the facades of the various buildings definitely will.
Streets Of Görlitz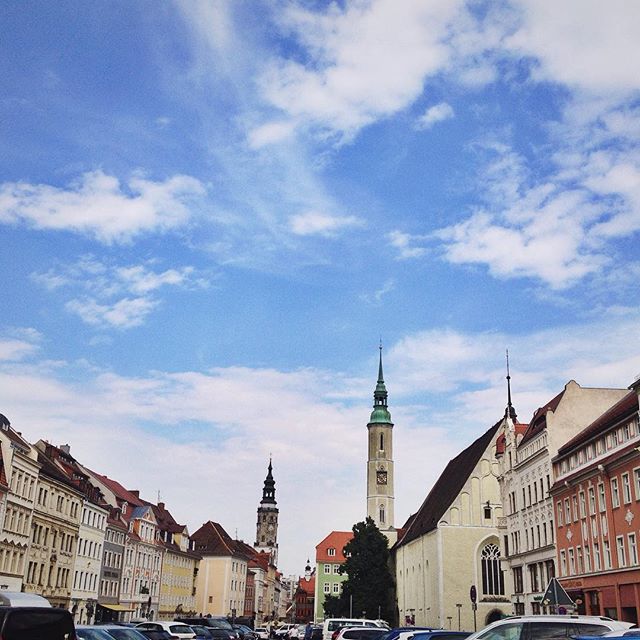 What else can you do on a day trip from Berlin To Görlitz? There are many cathedrals that you can visit and museums that you can visit in Görlitz, but on this day, the only thing I did was walk, walk, and walk some more. I joyously let myself get lost and ended up not even using the city map I'd purchased at the main train station. I stopped often, snapped more and more Görlitz photos, and appreciated my surroundings.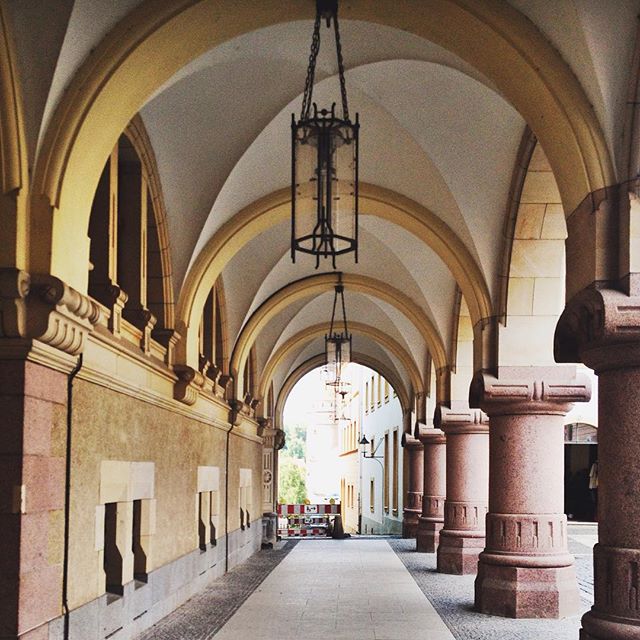 It was therapeutic to wander those charming and beautiful streets, and it was exactly what I needed to alleviate my stress.
The Old Bridge to Zgorzelec, Poland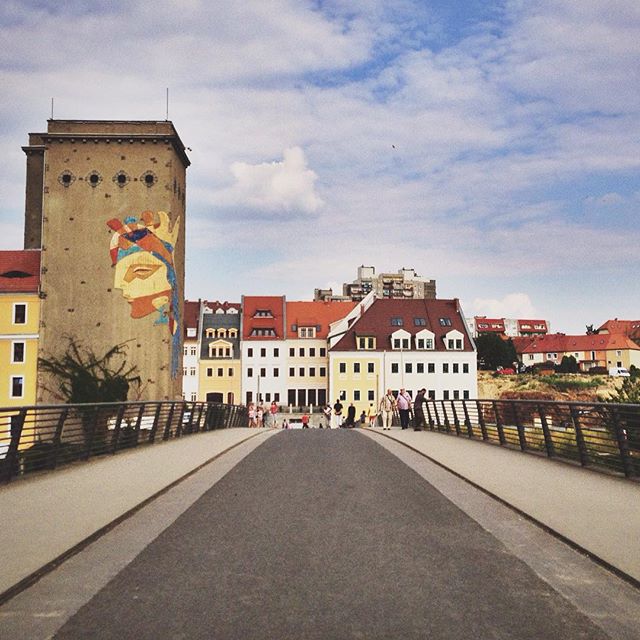 One of the coolest things you can do while on a day trip from Berlin to Görlitz is to walk across the Old Bridge to Zgorzelec, Poland. The Polish city was actually part of Görlitz until 1945. I did a quick border run and went across to Zgorzelec to buy some fruity Polish beer for the train ride home that night.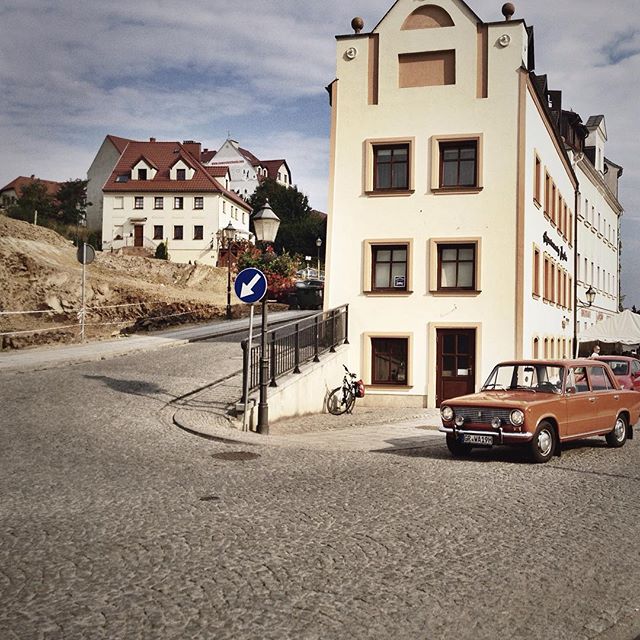 You know me, I'll journey all the way to Poland just for beer and pierogies, just like the last time I went to Szczecin.
Görlitz Sunset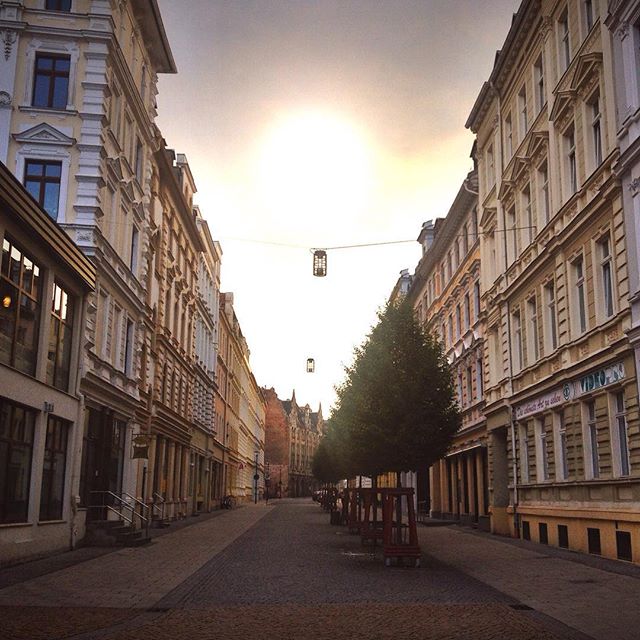 My time in Görlitz ended with a stunning sunset as I made my way back up Berlinstr. and to the Hauptbahnhof.
Good to Know
1) If you need to escape the hustle and bustle of Berlin like me, Görlitz is just over three hours away from the capital by car or train. You can travel there cheaply by a regional train – check the options.
2) There isn't much to see and do in Zgorzelec, but as Lonely Planet advises, it's a great place to grab cheap cigarettes and vodka (or in my case, fruity beer).
3) If you need a place to sleep in Görlitz, see your options with booking.com.
4) Make your time memorable in Görlitz memorable by going on a tour.
5) Needing some European travel inspiration? Check out some of our other articles.
*Disclosure – This post contains some affiliate links. If you book a tour or hotel, I'll earn a tiny commission at no extra cost to you. Thanks for your support