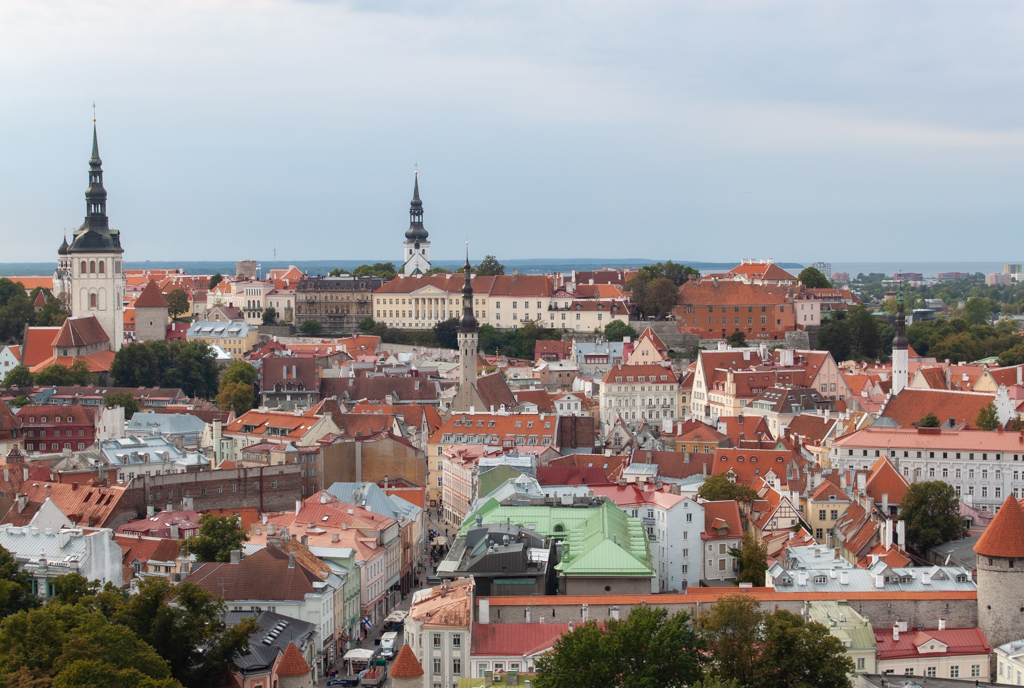 A Mini Guide Of Where To Eat In Tallinn Estonia – Like many others, I'd loooong dreamt about visiting picture perfect Tallinn. Then in 2019, I finally got to spend a weekend in the Estonian capital and naturally, Tallinn didn't disappoint. From strolling through Old Town, to touring the KGB Museum, hanging out in Telliskivi Creative City, and zipping off to Helsinki for the day, there were plenty of things to see and do.
Of course, I further experienced Tallinn by eating at a handful of good restaurants. From a hipster brunch spot, to a high end grill house, a fun Mexican place, and another serving up modern cuisine, I indulged in plenty of good meals. As I love to share my travel recommendations, I created this mini guide about where to eat in Tallinn Estonia. And as an added bonus, I've even featured one bar recommendation as well.
A Mini Guide Of Where To Eat In Tallinn Estonia
Tallinn's the capital of Estonia, as well as the most populated city at 435,000. In addition to being a frequented tourist destination, Estonia also has the highest number of startups per person in all of Europe. When a creative scene booms and the startups arrive, your city immediately amps up it's cool factor, and people have long been hailing Tallinn as the place to be. In such instances, the creativity doesn't stay confined to the tech space, it extends to the culinary arena as well, and the dining scene is top notch.
Recommended reading: Read what others have to say about where to eat in Tallinn Estonia – the Guardian's Tallinn's 'new Nordic' food scene – and the restaurants leading the way article, Visit Tallinn's local guide, Top places to eat in Tallinn, and this in depth report from a Finnish blogger, The best restaurants in Tallinn.
My list of places to eat in Tallinn is a very small and humble selection compared to the lovely guides featured above, but I do hope you'll enjoy the recommendations all the same.
1) Restoran Pull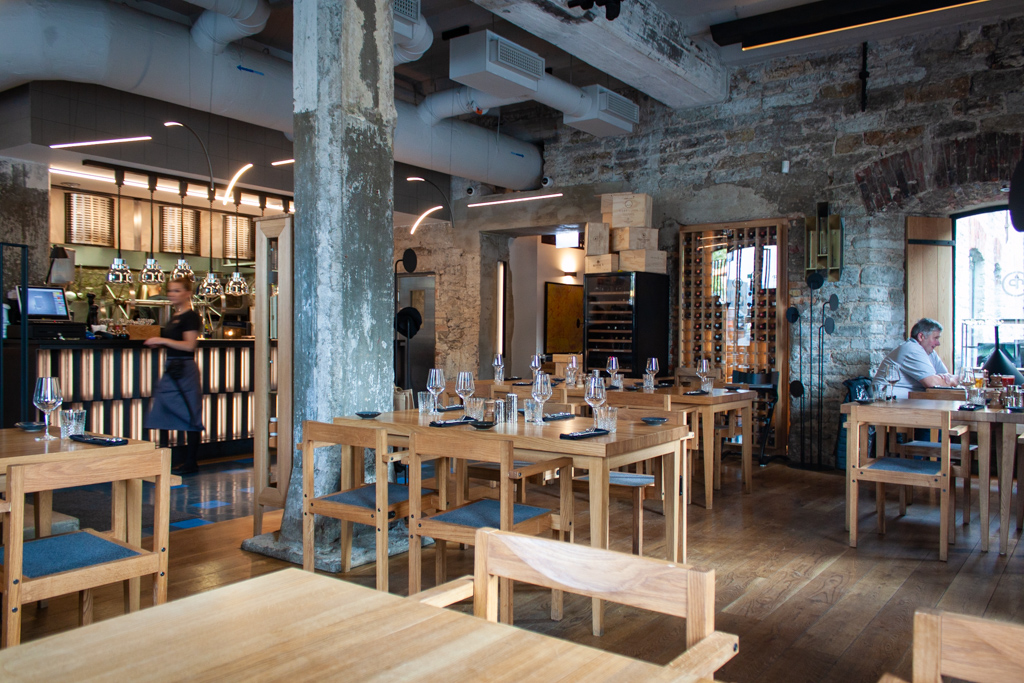 Situated in the historic Rotermann Quarter, the stylish and trendy Restoran Pull has been around since 2016. Run by three well known grill masters, the perfectionist owners strive to dole out high quality steaks and other grilled dishes by cooking meats in their open kitchen over fire and hot charcoal. One of their signature dishes, the "Dirty Steak" is even cooked directly in charcoal.
I had dinner at Restoran Pull on my first night in Tallinn. As it was my birthday that weekend, I wanted at least one fancy meal at an upscale place and this was it. I feasted on a salmon ceviche with lime, orange, celery, onion, chili, garlic, and coriander, as well as a lamb shank with mashed potato, mozzarella, green bean, and meat sauce. I also splurged on a couple glasses of wine to compliment my meal.
Total costs came to around €48, all in.
Address: Rotermanni 2 Hobujaama ja Ahtri tn nurgal, 10111 Tallinn, Estonia
2) F-Hoone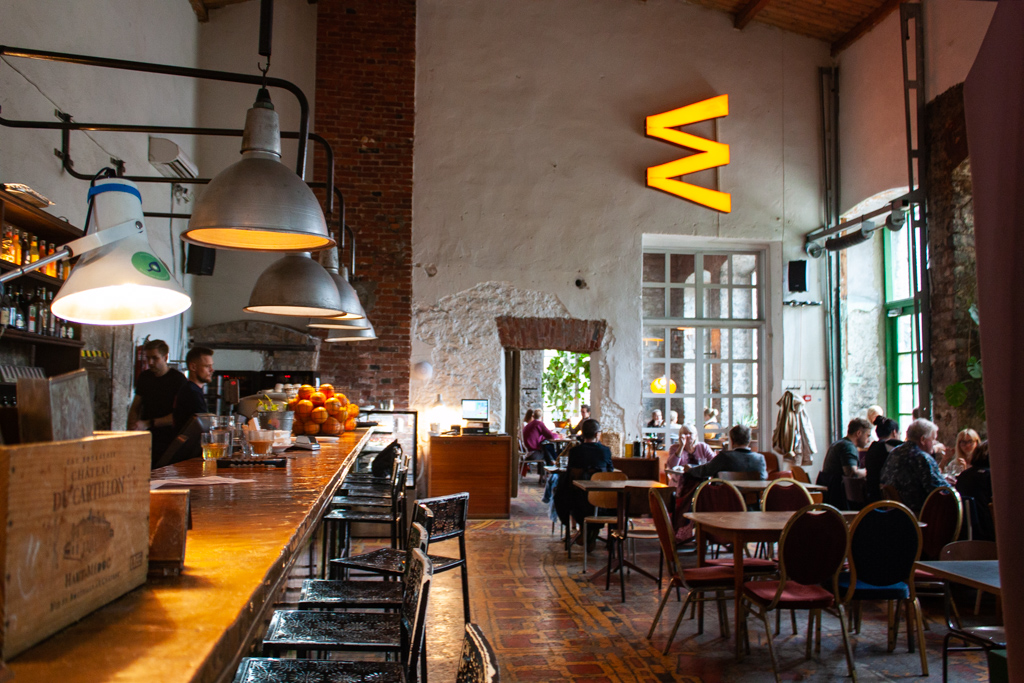 F-Hoone is one of those cool places that everyone raves about and from it's comfortable shabby chic decor, could just as easily be located in Berlin. Set in a former industrial warehouse, the hip and popular café is just as suitable for a leisurely brunch as it for dinner in the evening.
Here for lunch, I opted for a burger served with homemade fries. The Aberdeen-Angus veal cutlet is topped with bacon, rocket spinach, tomato, parsley, chilli pepper oil, red onion, an cheddar cheese, all encased in a dark bread bun. I also had a local IPA and a coffee.
The cost of the meal came to about €18.
Address: Telliskivi 60a, 10412 Tallinn, Estonia
3) Sveta Baar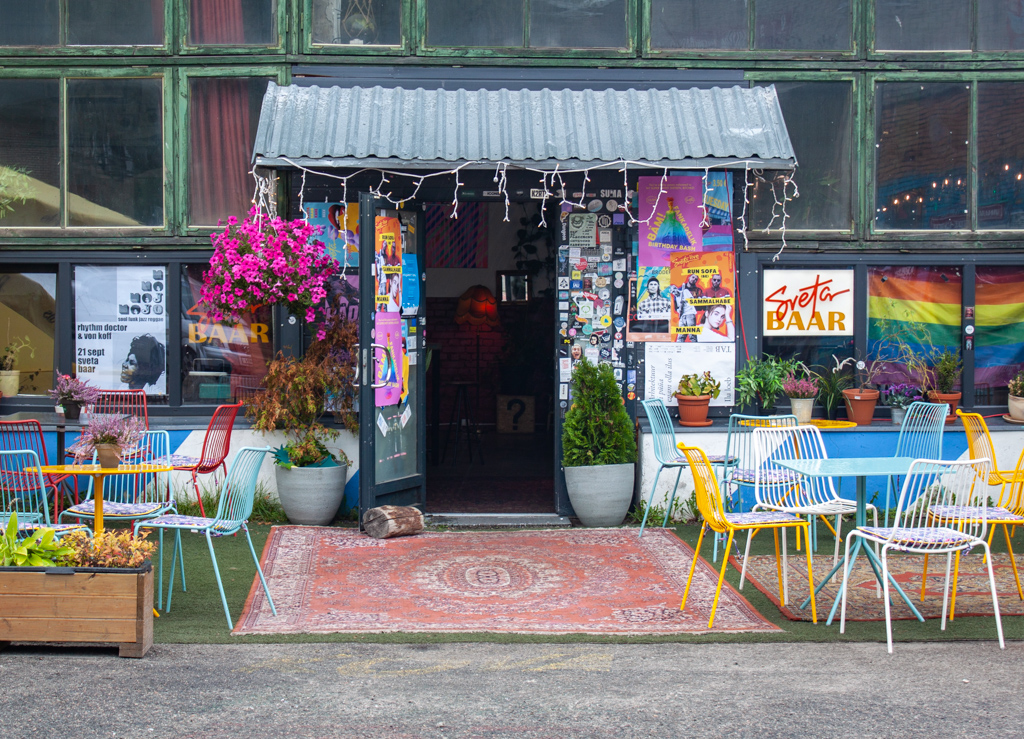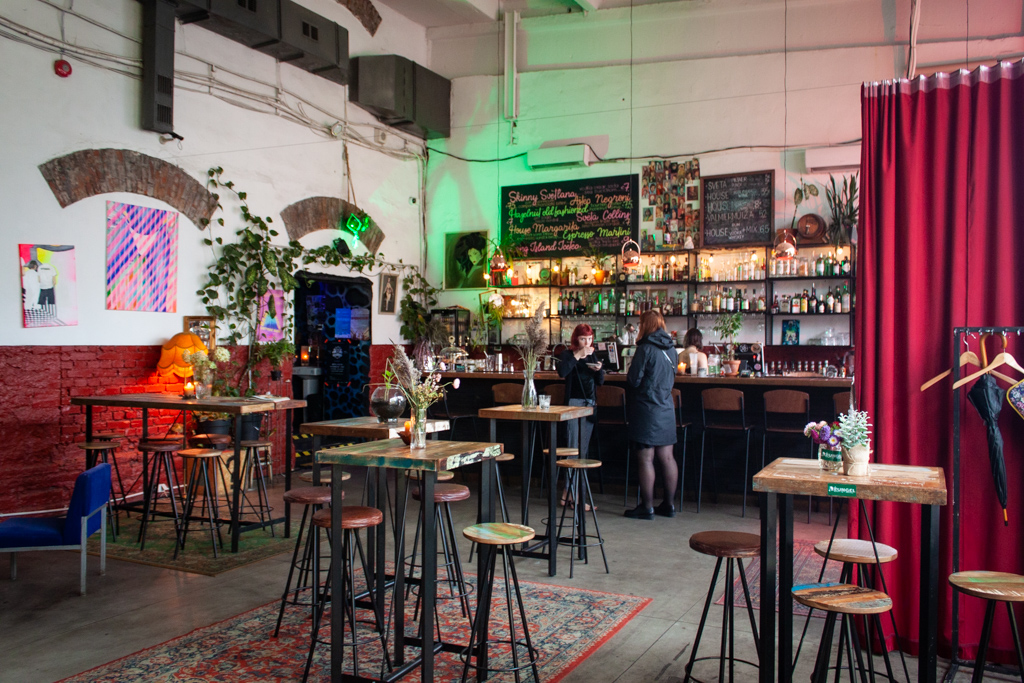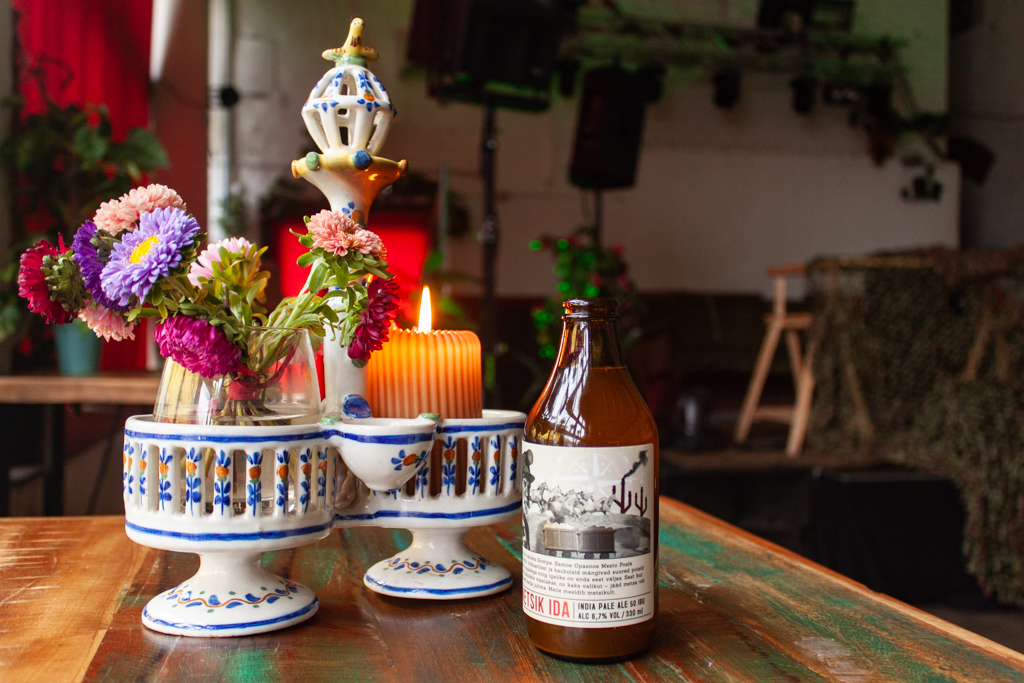 Sveta Baar is obviously not a place to eat in Tallinn, but a cool place to hangout for a quick drink during the day or a longer session in the evening. Sveta Bar hosts different events showcasing new and upcoming artists, as well as exhibitions, and best of all, is one of the only LGBTQ friendly places in the city.
I dropped by Sveta Baar for a quick beer and to get out of the rain for a bit before visiting the Fotografiska.
As usual, I chose an IPA which ran around €3.
Address: Telliskivi 62, 10412 Tallinn, Estonia
4) Taqueria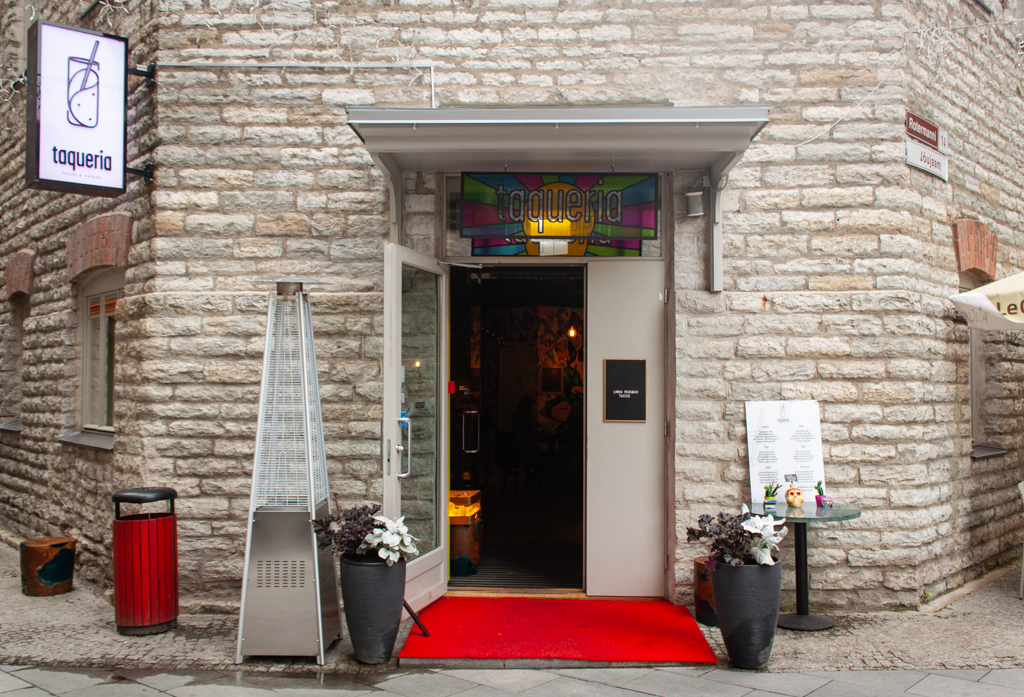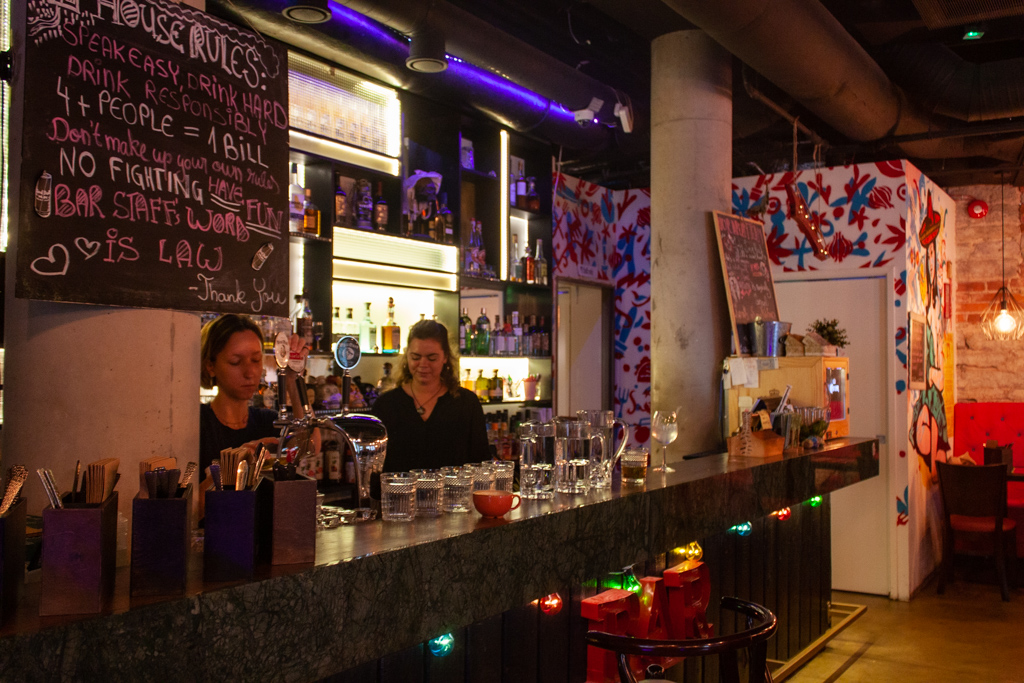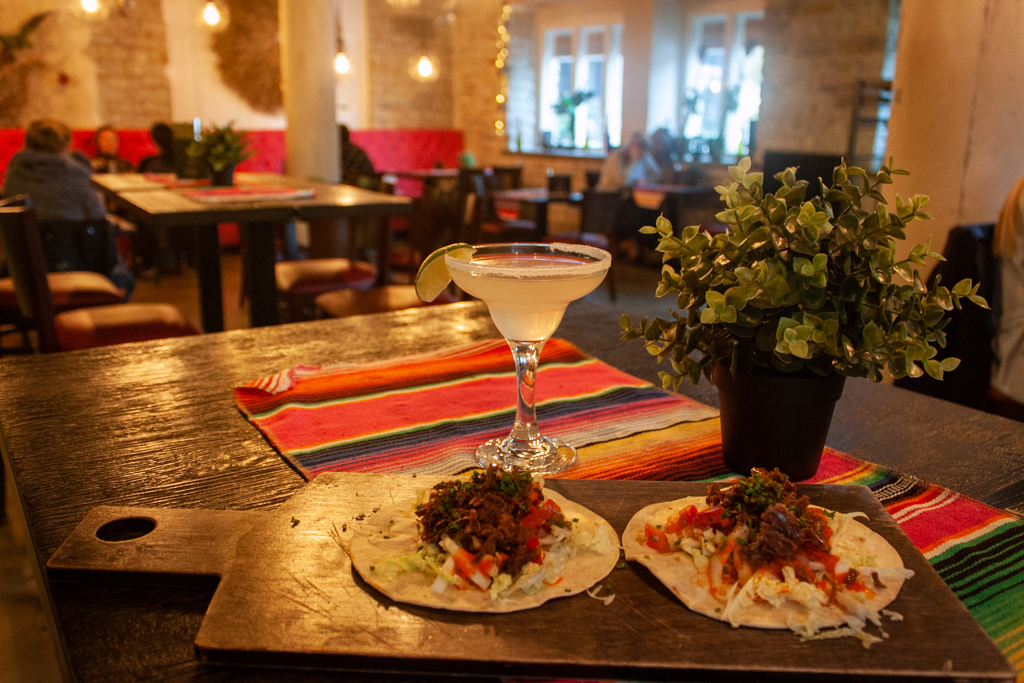 I came to Taqueria on the night of my birthday because I was craving Mexican food. The vibe of Taqueria is all around fun from the friendly staff, to the amusing signage above the bar, as well as the blaring music. Not only that, their take on Mexican cuisine and cocktails is on point. I went with a couple of spicy beef tacos, a margarita, and another local IPA.
All told, my Mexican experience came to about €20.
Address: Rotermanni 14, 10111 Tallinn, Estonia

5) Nomad Resto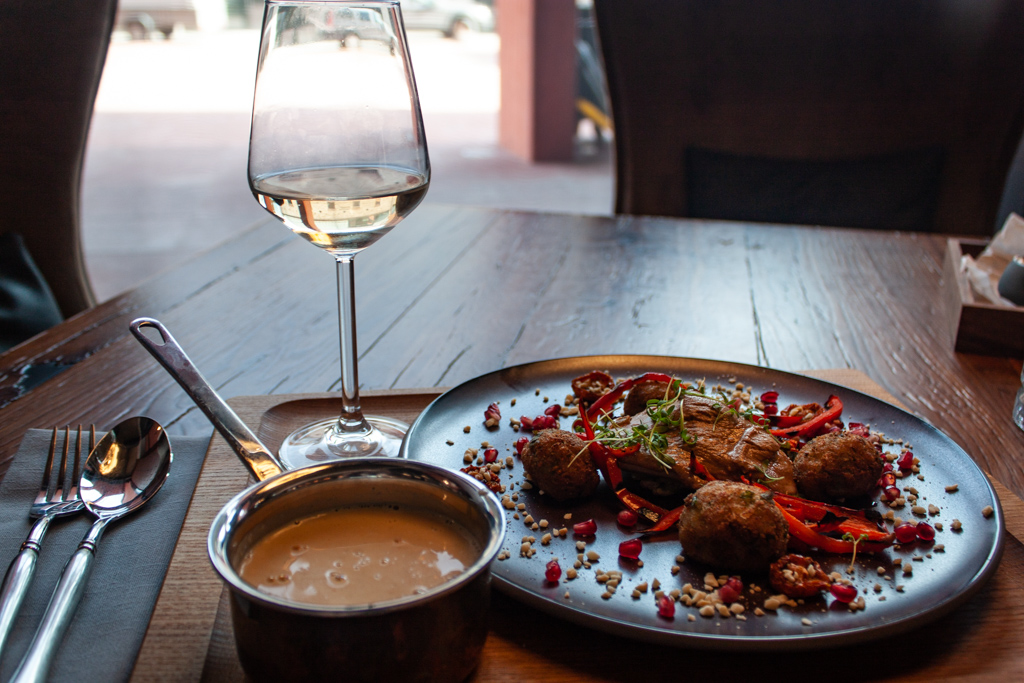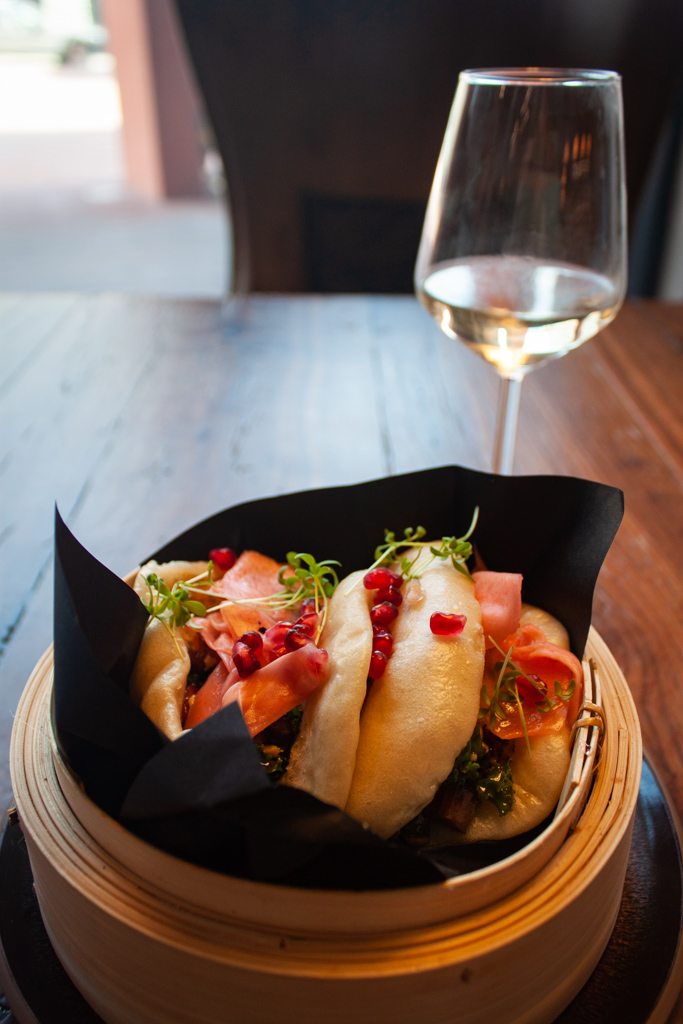 Last but not least on this guide about where to eat in Tallinn, Estonia is Nomad Resto. Priding themselves on offering only local and fresh ingredients, their modern cuisine is unusually innovative as Nomad continually experiments with new and unique dishes.
I took my last meal here and my starter was cauliflower quinoa balls served with curry sauce, while my main was the the bao with beef. Obviously, paired with one glass (or two) of wine.
My meal came to around €30.
Address: Roseni 9, 10111 Tallinn, Estonia
Even better, watch/share this video about where to eat in Tallinn and better yet, subscribe to my Youtube channel for even more travel related videos.
What do you think about this list of Tallinn restaurants? Do you know any places we missed? Let our readers know and drop a comment below.
Where To Eat In Tallinn Estonia: Good To Know
1) Experience a guided tour when you're visiting Tallinn Estonia:
2) Tallinn is yet another easy weekend getaway from Berlin:
You can fly there on the cheap – it cost me €80 return with Ryanair (fares usually tend to be much cheaper though). Air Baltic, although a bit more pricey, is another good option. The flight's just under two hours.
Taking the train there will be lengthy with multiple stops (i.e. Warsaw, Vilnius, and Riga) and complicated, but is highly recommended over flying if you have the luxury of time and a sense of adventure. It was hard to source information about travel time (likely days) and costs online, but this site is a good start to help plan your rail journey.
As with the train, a bus to Tallinn from Berlin will cost you some time and money. Expect the journey to be about 24 hours each way with a return ticket costing about €100.
Driving to Tallinn would take you about 16 hours if you go non-stop. If you're into road trips, rent a car.
3) You can reach the Tallinn city center in various ways:
Flights land in Lennart Meri Tallinn Airport (TLL), which is only 5 kilometers from the city center. A taxi into the city will take 10 – 15 minutes and shouldn't cost you more than €10. Alternatively, for about €2 you can take bus #2 into the city (be sure to take the bus going into the city toward Reisisadam) or tram #4 which runs Monday – Saturday. You can save money on the tram if you buy a ticket from the machine in the airport before boarding – a one way ticket is only €1.
Trains arrive at Baltic Station railway terminal which is located directly in Old Town. Depending on where you're staying, you can jump on public transit or use Bolt or Uber to get to where you need to go.
Buses arrive at the main station (Tallinna Bussijaam). To get to the city center, take buses #17 or #23 or trams #2 or #4. Expect the trip to be about 15 minutes. A one way ticket is €2.
4) Estonia uses the Euro, so there's no need to worry about a currency exchange if you live in another country using the Euro.
If you're from elsewhere, check xe.com to see how the Euro fares against your local currency.
You can easily go without cash in Estonia, as you can use bank or credit cards in most places.
When you pay by card, you may be asked which currency you would like to pay in – Euros vs your home currency. Choose to pay in the local currency as you'll save money on the exchange rate.
5) Need somewhere to stay when you visit Tallinn? Check out your options on booking.com.
6) If you want to live like a local in Tallinn, book an Airbnb apartment. First time users can use this link to receive a €34 travel credit. I stayed at this artist's studio about a 15 minute walk from the Old Town.
7) Looking for more restaurant guides to other European cities? Check out these posts:
Brno Restaurants: Places To Eat In Brno Czech Republic – If you're visiting Brno & looking for a place to eat, consider these Brno restaurants. From hip cafés, to cheap pubs, & fine dining, we've got you covered
Poznan Restaurants for Breakfast, Lunch, & Dinner – The next time you're visiting Poznan, Poland try out these delicious and tasty Poznan restaurants for breakfast, lunch, and dinner.
Restaurant Casa No Campo in Arouca, Portugal – Hidden deep in the mountains of scenic Northern Portugal is Casa No Campo, serving up regional Portuguese cuisine in a barn converted into a restaurant.
Where To Eat In Tallinn Estonia: Locations
Download this Google Map to eat your way through Tallinn a la "cherylhoward.com" style – it highlights all five places in our Tallinn restaurant guide.
If you like this post, share it on Pinterest.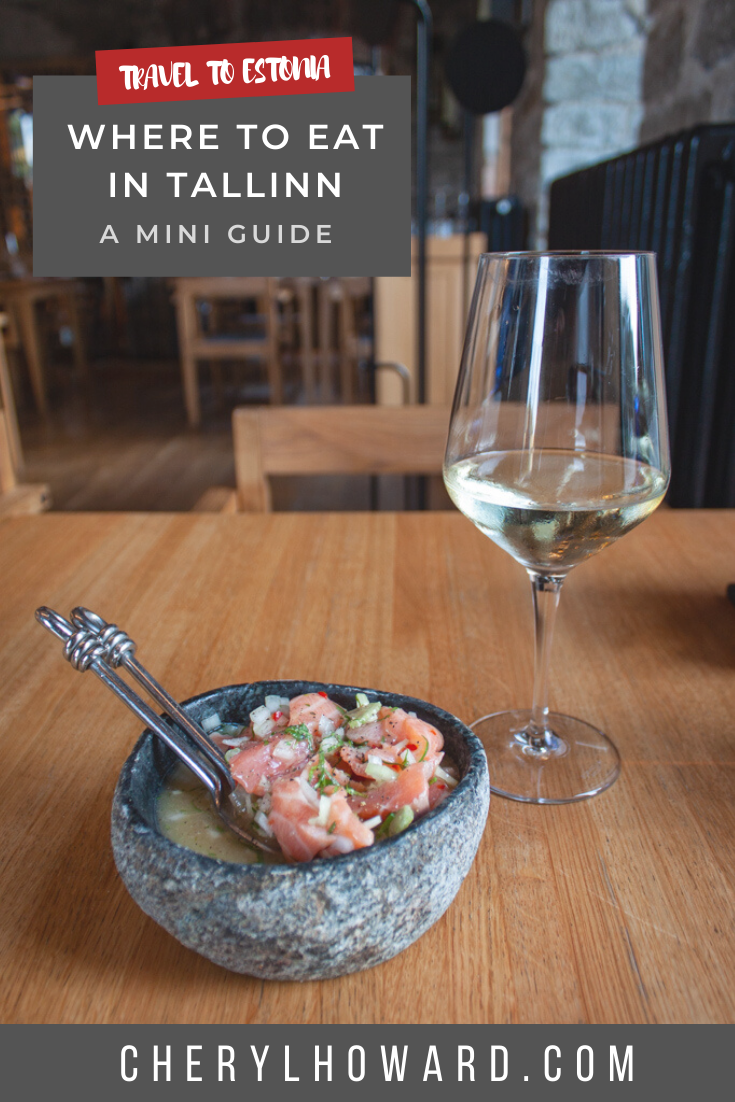 *Disclosure – This post contains some affiliate links. If you book a tour, car rental, or hotel through any of these links, I'll earn a tiny commission at no extra cost to you. Thanks for your support!