Photos Of Adorable Dogs In Costa Brava, Spain – Estimated reading time: 6 minutes
I'm not really a dog person and like cats way better. My darling Persian cat Izzy passed away early in 2021, and I've since welcomed a brilliant new fellow into my home, a moustached rescue cat from Poland, named Burt Reynolds. Whenever I travel, I seek out all things cats as well, like when I visited a cat shelter on a boat in Amsterdam or when I met cats in the Roman Coliseum.
Then I spent time in Costa Brava and hung out with a bunch of dogs. Despite my initial resistance, those canines won my heart and now I find myself wanting to someday get a loyal and faithful companion of my own. I dream of a peaceful retirement somewhere warm, by the sea, in a beautiful villa with a big yard, filled with some furry companions.
How did this new love for dogs develop? I blame it on the cutest dog ever, Pequita (pictured above).
Photos Of Adorable Dogs In Costa Brava, Spain
Arriving at Mas Perafita, a winery in Cadaqués (where I later witnessed a beautiful sunrise) our group was greeted by four very excited and happy dogs. All but one ran to meet us at our vehicles. Pequita excited too, stayed back looking like she wished she could join. She hesitantly stepped forward and it was then I saw that she had a limp, which we later found out resulted from a car accident. I walked up to her instead and as I started to pet her, she leaned against me and sweetly extended her injured paw.
This was the defining moment when I fell in love and started plotting complicated kidnapping scenarios that would bring her to Berlin with me.
So meet Pequita and understand why my love for her runs so deep. Just look at her face!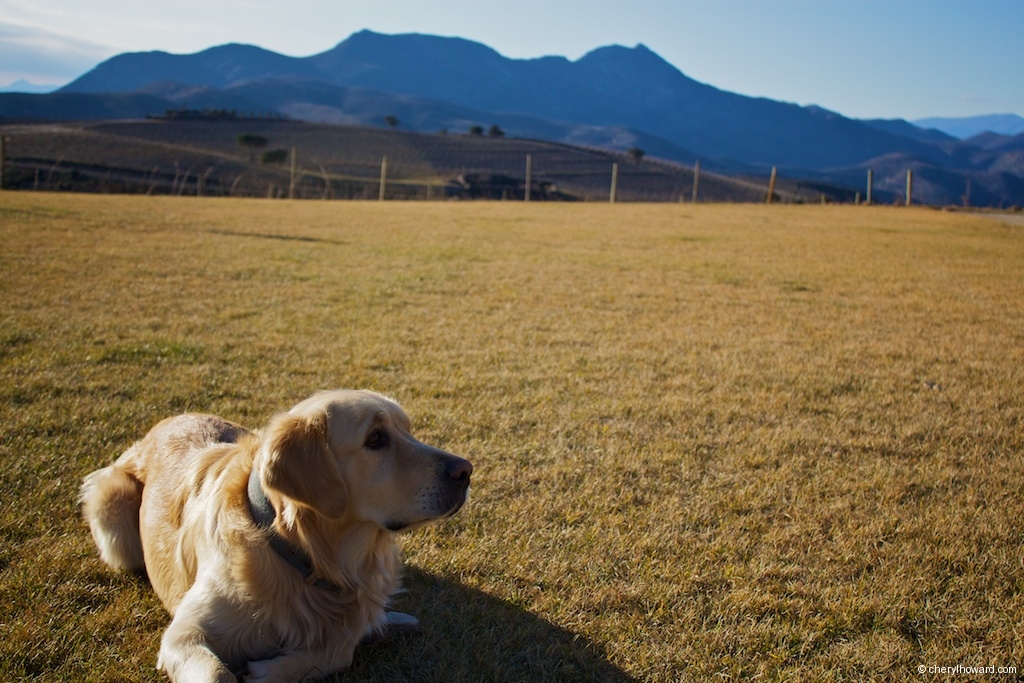 These are Pequita's cute friends who we played fetch with using rocks and pine cones. Who needs a tennis ball when you have the resources of mother nature?
As I watched the dog's frolic about, I couldn't help but be delighted to get a glimpse of their lifestyle in the Spanish countryside. They spend their days outdoors playing, sleeping and enjoying the affection of the winery's visitors against the beautiful landscape of the Pyrenees. This is the way all animals (and even people) should live.
A couple of days later when our group was celebrating the Catalonian Calçotada tradition at a farm not far from Besalú, we again had more dogs to keep us company.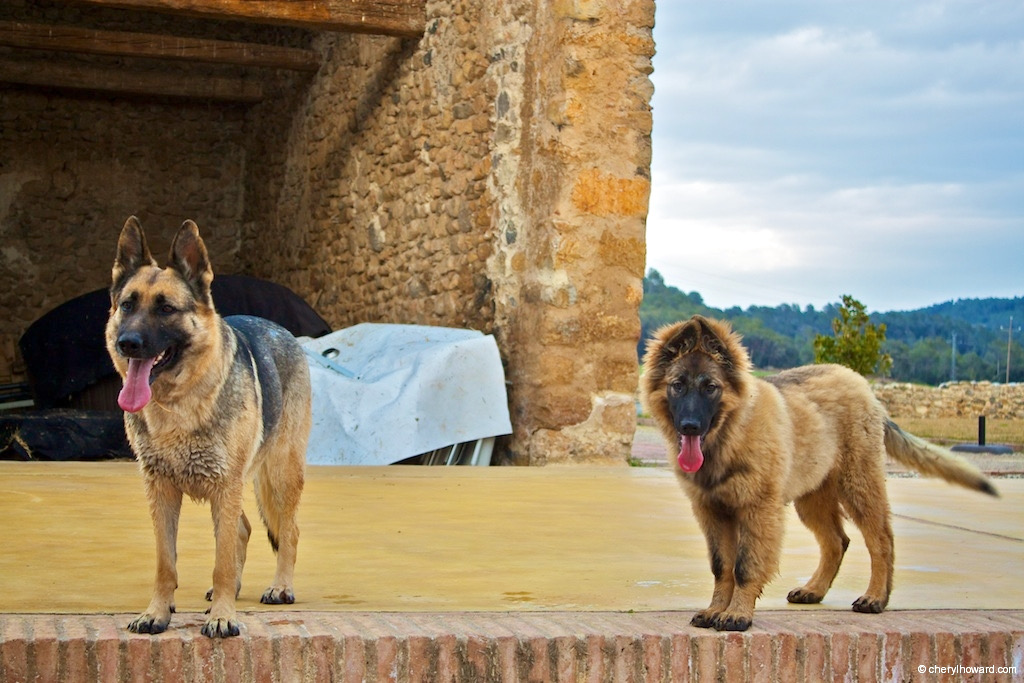 I spied this guy snoozing in the grass. He didn't even make an effort to greet any of us so I made my way over to him. Pequita turned me into a dog stalker! Creepy, right?
We then had two German Sheppards follow us for a walk to a nearby river. When we got there, the German Sheppard pictured in the below photo astounded us by wading deep into the water, digging up a giant rock and carrying it with her as she followed us back the farm.
This goes to show – sometimes when you travel, it's the unexpected or simple things that impact you the most and for me it was the dogs of Costa Brava.
What do you thinks of the dogs in Costa Brava? Have you ever had such a moment of unexpected joy when you're travelling? Tell us about it in the comments.
Good To Know
1) Find a place to stay while you're in Costa Brava.
2) Make your time in Costa Brava even more memorable and book a guided tour experience.
3) If you love Europe as much as we do here at this blog, give some of our top posts a read for further inspiration.
If you like this post, share it on Pinterest.
*Disclosure – This post contains some affiliate links. If you book a tour or hotel, I'll earn a tiny commission at no extra cost to you. Thanks for your support!