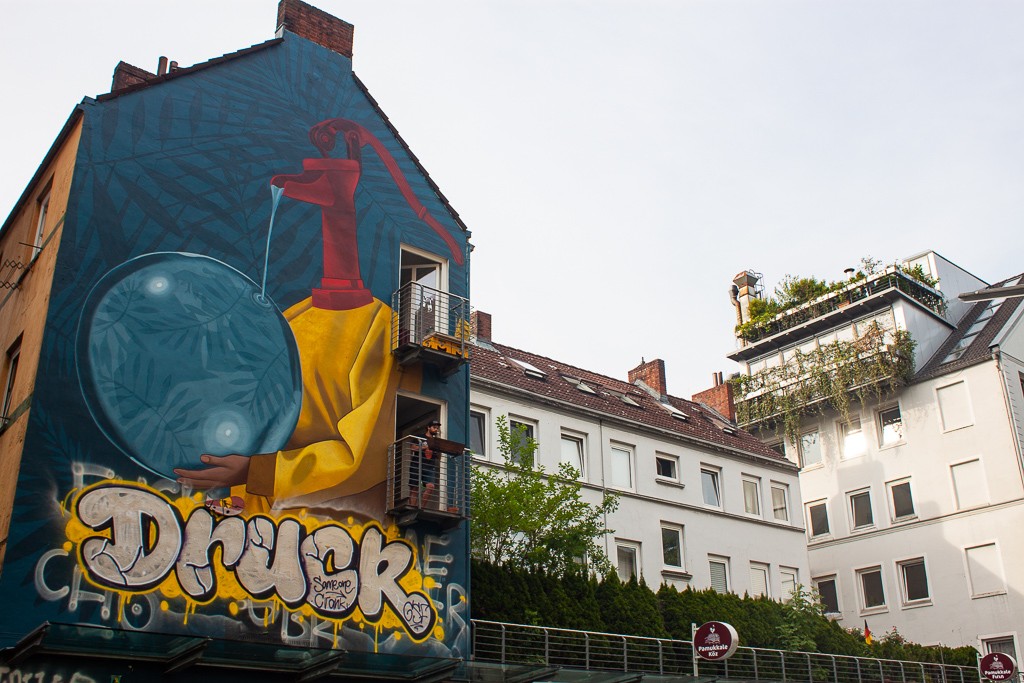 A Guide Of Cool Things To Do Around Hamburg Schanzenviertel – After Berlin, Hamburg's my favourite city in Germany. I've now been there a handful of times and discover something new on each visit. So last June, when I was invited by Hamburg Marketing to spend a weekend in the city, I jumped at the opportunity to go back there again.
A Guide Of Cool Things To Do Around Hamburg Schanzenviertel
Despite being to Hamburg before, I'd never had a chance to deeply explore what's considered to be one of the city's most hip and trendy districts – Hamburg Schanzenviertel or simply, the "Schanze"(as it's fondly called by locals). On the first day of our weekend there, I set out with a small group of bloggers, as well as a tour guide, to learn about the coolest things to do in this exciting and alternative area.
Recommended reading: Read all about these 51 fun and cool things to do in Hamburg, as well as the best bars in the Sternschanze.
Reminding me a whole lot of Berlin Kreuzberg, the Schanze is filled with plenty of boutiques, restaurants, bars, and cafés where you can shop from independent labels, attend intimate concerts, go to poetry readings, and well … feel as if you're the coolest cat in the entire world. The area was once a working class neighbourhood that attracted a lot of students and artists. Then, as with pretty much everywhere else in the world, the Schanzenviertel was swept up in a wave of gentrification that forever changed the landscape. Housing units were upgraded, rents rose significantly, and many people left the area as a result. While most of the old spirit has left, some of it firmly remains in place – it's a culturally diverse neighbourhood, there's loads of cheap dive bars, almost every wall is decorated with street art, and it's still a hub of the "anti-establishment". These days, locals favour this area over the tourist filled and ever scandalous Reeperbahn.
Just what are the coolest things to do around the Hamburg Schanzeviertel?
Things To Do In Hamburg Schanzenviertel
1) STAY: Fritz im Pyjama Hotel
Tucked away in the heart of the Schanzenviertel is the Fritz im Pyjama Hotel. Close to public transit, this small 17-room boutique hotel is decked out with a modern and trendy design, with each room being decorated in its own unique flair and style. All rooms come with free wifi, a flat screen tv, and complimentary tea and coffee. You can even order a small breakfast of breads and jams to be delivered to your room each morning. Best of all, some of the rooms have a small balcony where you can view all the fun happenings on the Schanzenstraße.
Minor downsides to staying here include, the lack of air conditioning, the wifi signal being very weak in some places, and if you're staying in a room facing the street, it's quite noisy and hard to get a good night's rest (they kindly supply ear plugs free of charge).
Who should stay at this hotel? Those who are young (or are young at heart), love design, and like to party and be close to all of the action.
Book Fritz im Pyjama Hotel now.
Location: Schanzenstraße 101/103, 20357
2) EAT: Braugasthaus Altes Mädchen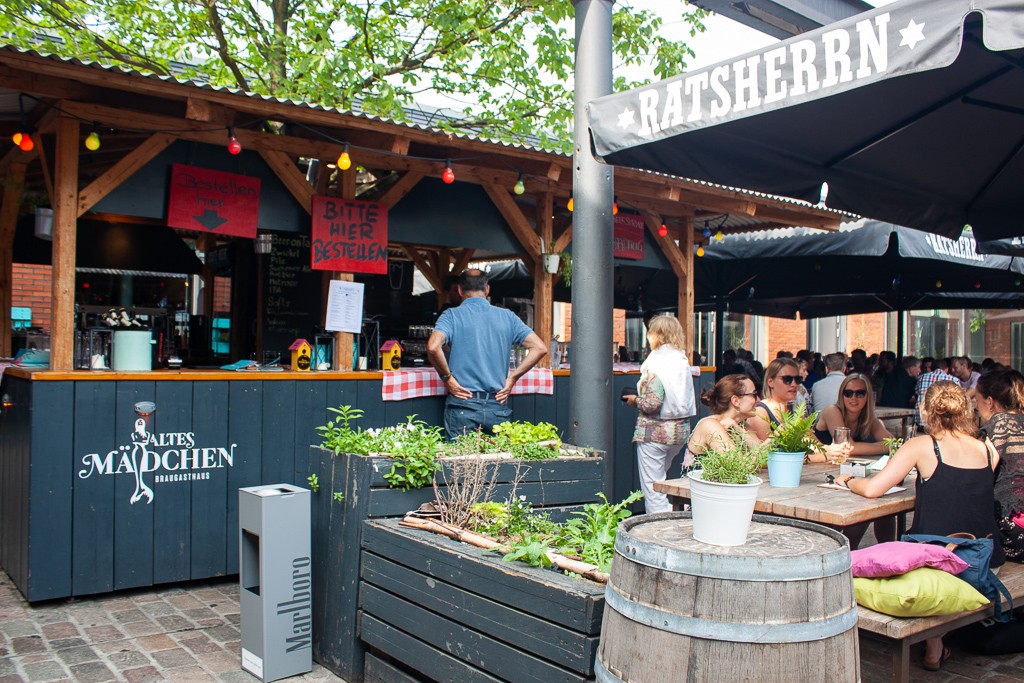 Braugasthaus Altes Mädchen is Hamburg's largest craft beer brewery and restaurant. Altes Mädchen literally translates to "Old Girl", a Freddy Quinn song which the owners took inspiration from and where the artist sings about his love for Hamburg and refers to the city as an old girl. Set in the historic Schanzen-Höfe next to Tim Mälzer's Bullerei, locals pack this place to the brim every night. In summer, crowds tend to sit outside on the enormous patio while in winter, they warm up inside around the large wooden tables next to the fireplace.
Serving up locally made brews and 60 other craft beers from around the world, there's a lot on the menu to get beer lovers excited. Of course with good beer, comes good food and you'll find burgers, pulled pork sandwiches, fish cakes, rib eye steaks, and other regional sandwiches with smoked eel or herring fillet. Bread is made onsite in a stone oven directly in front of the visitor's eyes. Perhaps the greatest things about the restaurant, is the option to stop by their onsite store and shop from a wide assortment of craft beer.
Location: Lagerstraße 28B, 20357
3) EAT: Erika's Eck
This popular family run kneipe Erika's Eck may very well be located in one of the city's most trendy areas, but this restaurant in Hamburg Schanzenviertel deliberately sets out to be the opposite of trendy or cool. Open for more than 40 years, this unpretentious and down to earth place still retains an old school vibe that hasn't changed like the surrounding neighbourhood. After being featured on TV and in newspapers and magazines, the place gets busy, so it's suggested that you make a reservation if you want to have lunch or dinner here. Expect big portions on the cheap, like schnitzel, steak, shrimp sandwiches, salads, and more. All of the food, especially the meat, is super fresh as they buy it from the butcher next door.
Location: Sternstraße 98, 20357
4) SHOP: Salzbrenner
Another long standing business in Hamburg Schanzenviertel is Salzbrenner, a local butcher shop which is rumoured to sell the best sausages in all of Hamburg. Here you can purchase fresh sausages at a decent price – think Weißwurst, Bratwurst, Currybockwurst, and more. If you don't fancy buying something to take home and cook, you can also stop by the shop for breakfast or lunch.
Location: Lagerstrasse 17, 20357
5) DRINK: Zoë 2 Sofa Bar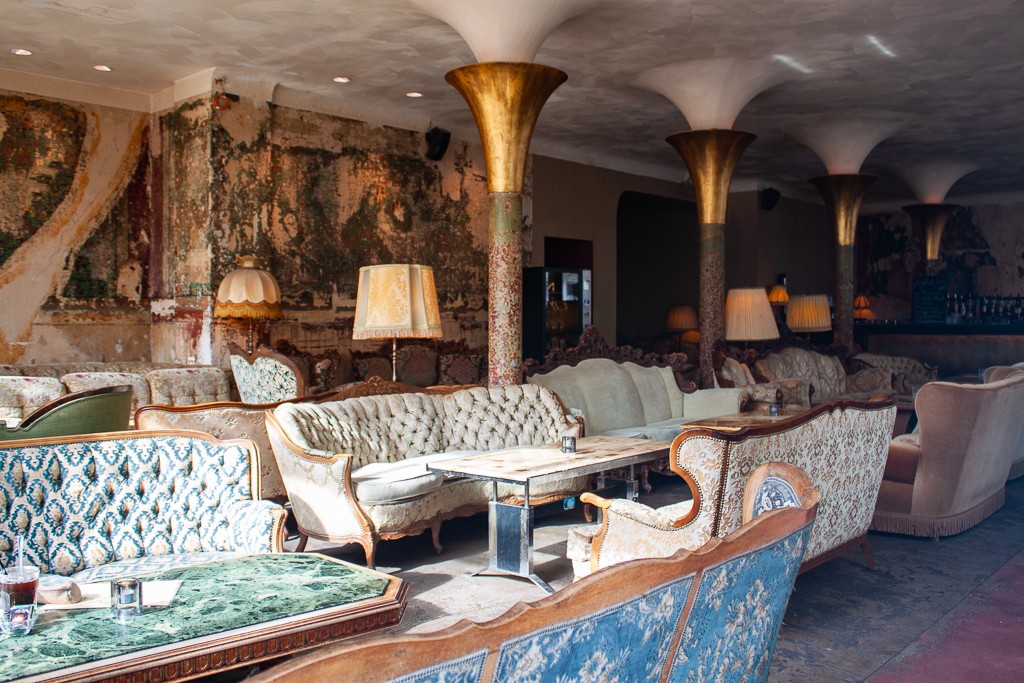 This café by day and dive bar by night takes shabby-chic to the extreme, as it's filled with tons of pre-loved comfortable sofas. Vintage lamps offer soft lighting and add to the overall living room atmosphere (much like Wohnzimmer which I feature in my Berlin guide). Online reviews say that Zoë 2 Sofa Bar is the place to bring your Tinder dates. The cocktails are said to be average, but not too expensive. It gets especially full on Friday and Saturday evenings, so come here to people watch and enjoy the cozy vibe.
Location: Neuer Pferdemarkt 17, 20359
6) EAT: Herr Max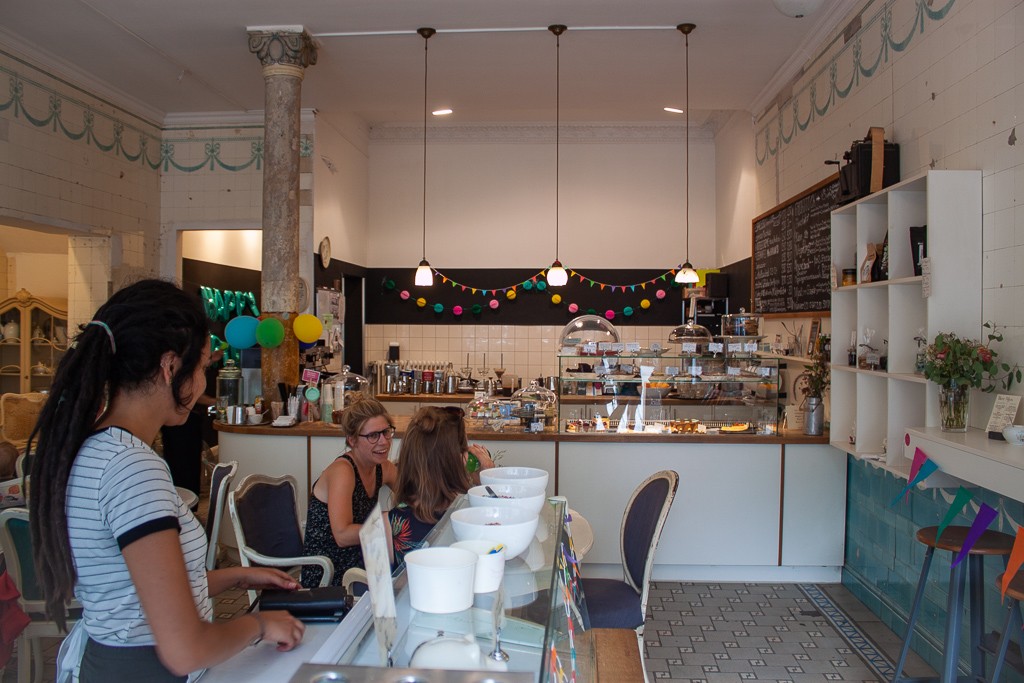 If you're watching your weight, Herr Max is definitely a place you should avoid if you don't want your waistline to massively expand. Yet, sometimes (or perhaps very often), you need to treat yourself. Not only is this rather pretty pastel hued café with white tiling and old fashioned furniture very Instagram worthy, so are their cakes, pies, tarts, and other pastries. You'll find cheesecake, banana bread, brownies, ice cream, and homemade jam on the menu. They also serve a delicious breakfast. Everything's baked in front in front of you using only organic ingredients. If you are really into baking, book yourself into one of their pastry courses.
Location: Schulterblatt 12, 20357
7) DRINK: Törnqvist
Not everyone's going to like Törnqvist, as it feels like they're trying a bit too hard with their pristine white minimalist interior and their employees all dressed in a black "uniform". Yet if you're a person who's serious about coffee, this is the place to come. With only three drinks available, you can opt to have a flat white, a hand brew, and a shot. They only serve filtered coffee (no espresso whatsoever), absolutely no sugar, and will not cater to special requests.
Location: Neuer Pferdemarkt 12, 20359
8) EAT: Gaststätte Fisch Imbiss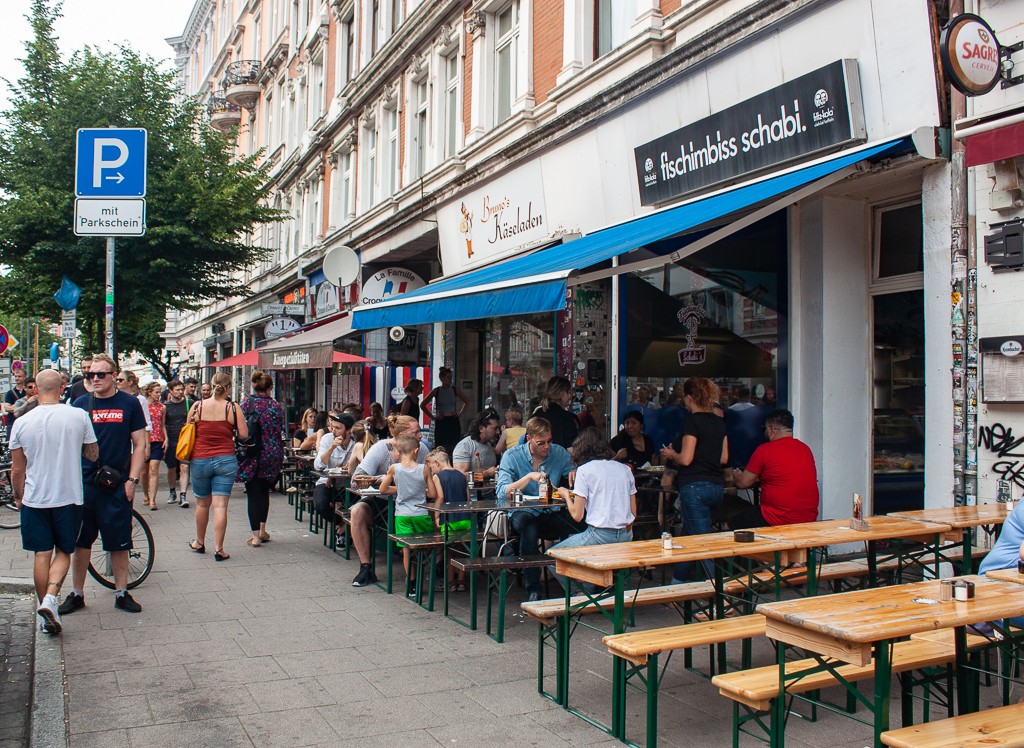 Gaststätte Fisch Imbiss might be a tiny and casual Imbiss, but it's where many locals come to get fresh seafood in the Hamburg Schanzenviertel. A very popular lunch option, a line long lineup forms daily where people wait to see the fish cooling on ice, then thrown on a grill, and cooked in front of them. Most dishes come with fried potatoes and a small salad. Seating is limited (especially in winter), so it may be a good idea to take your meal to go. In warmer weather, if you're lucky, you may able to score a seat outside on one of their few tables.
Location: Schulterblatt 60, 20357
9) SHOP: Bruno´s Käseladen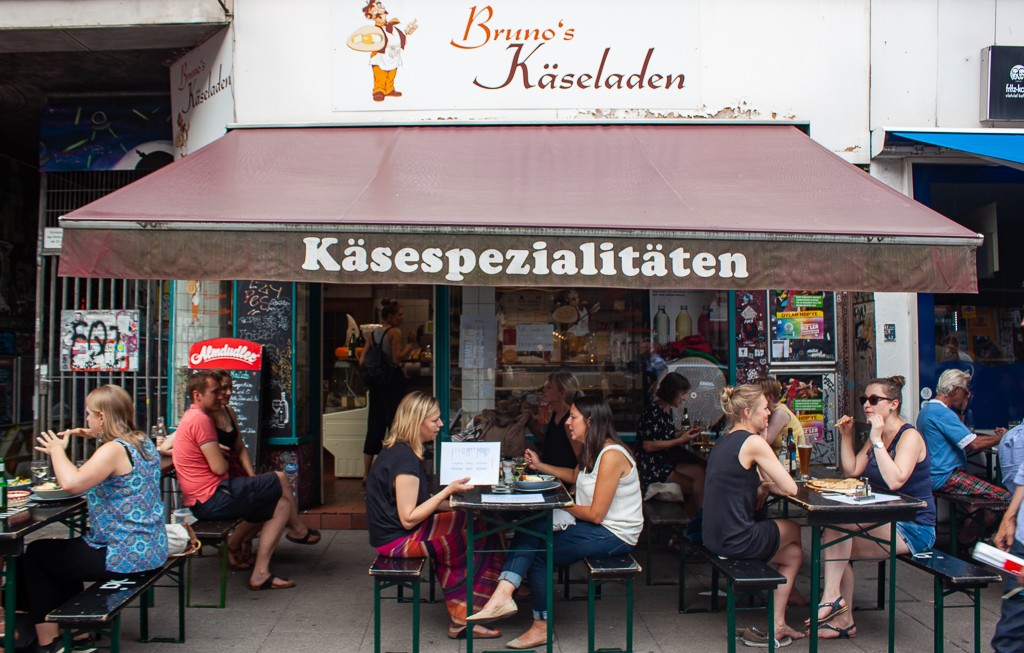 If there's a place to be treasured in Hamburg, look no further than Bruno´s Käseladen. Closing in on 70 years, Bruno still happily works in the shop serving new and loyal customers. He's one of the only retailers in the area who survived the wave of gentrification that took over the Schanzenviertel in recent years. Come here to not only buy cheese, but to sit in the restaurant for a hearty meal. Classics are the goat cheese salad, Flammkuchen, and tarte flambé. Expect reasonable prices and friendly service.
Location: Schulterblatt 60, 20357
10) EAT: Bistro La Famille
This cheap and cheerful French restaurant is renowned in Hamburg for their vast selection of over 50+ croques and crepes. You can get the latter in both sweet and savoury flavours. Bistro La Famille serves only fresh food and everything's made to order, so expect it to take a while for your food to be served. The restaurant's also vegan friendly and has a nice garden terrace in the back.
Location: Schulterblatt 62, 20357
11) EAT: Sessanta Due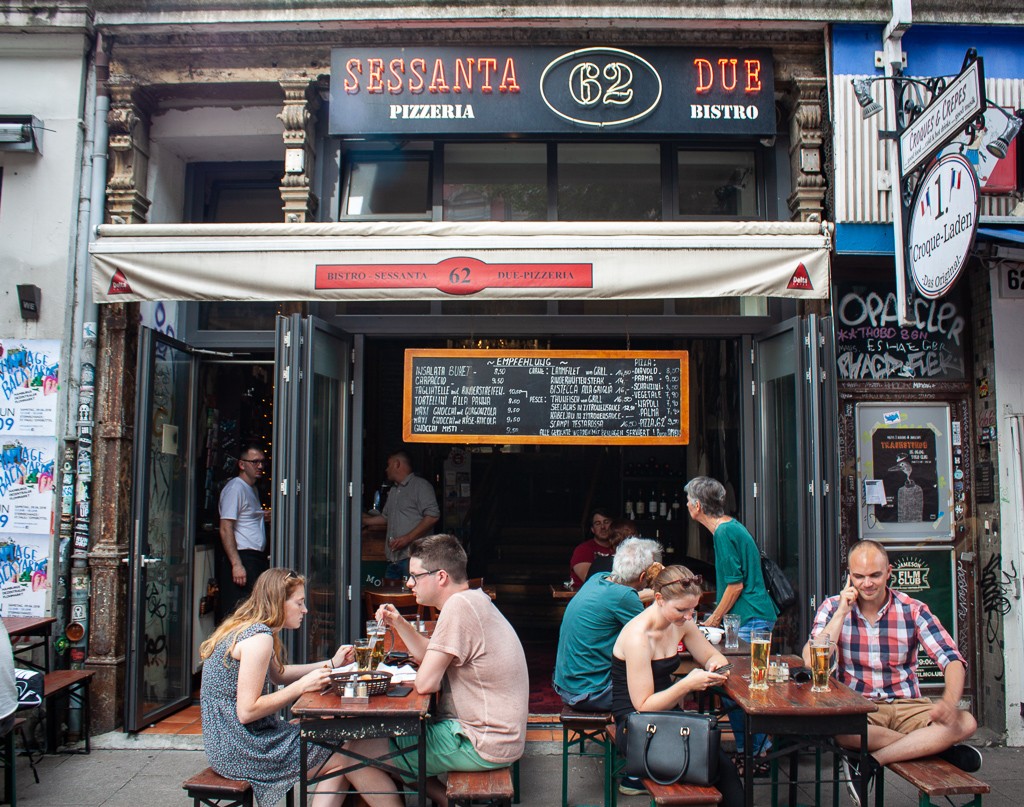 Another budget friendly option in the Hamburg Schanzenviertel is the Italian restaurant Sessanta Due. Usually busy, you can find the typical staples on the menu like pasta, stone oven cooked pizza, and soup like Minestrone. Local reviewers advise this candlelit place is a very romantic spot for dates.
Location: Schulterblatt 62, 20357
12) EAT: Schmitt Foxy Food
This fast food establishment is famous for their locally sourced organic sausage and their super tasty french fries. Unexpectedly vegan friendly, Schmitt Foxy Food is the place to come for a quick bite before moving on elsewhere.
Location: Susannenstraße 1, 20357
13) VISIT: Rote Flora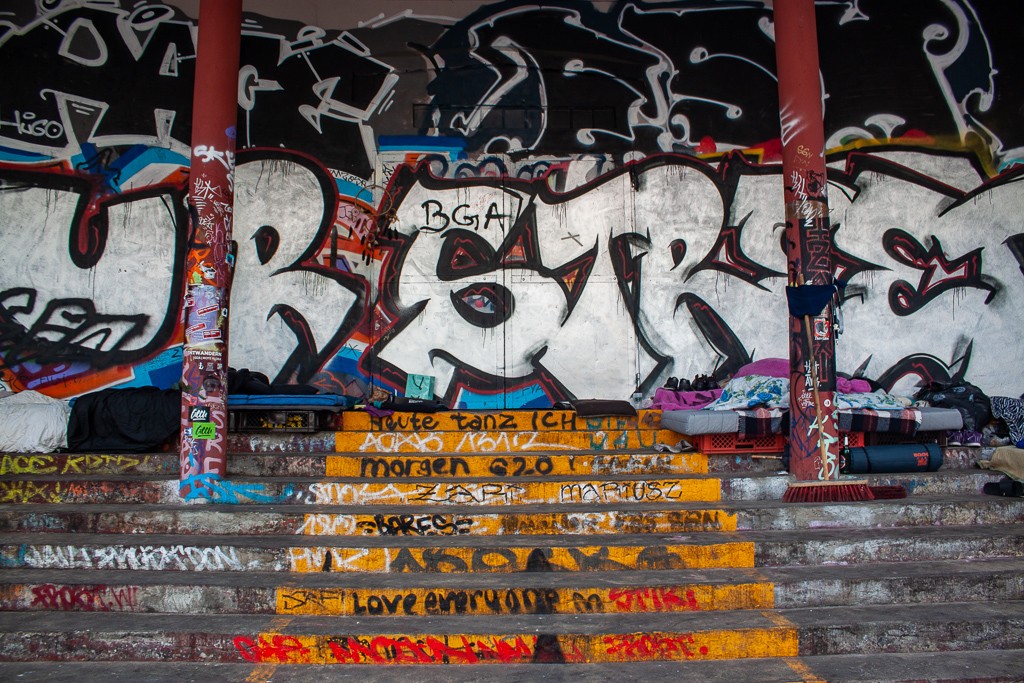 Once a grand theater with a concert hall, ballroom, garden, and coffee parlour, the Rote Flora was turned into a department store after the Second World War. At the end of 1980s, a developer planned to transform the building into a concert hall but was met with fierce opposition from locals. Multiple protests were held, with some even leading to violence. The resistance, coupled with a need to have police protection onsite caused the developer to cancel the project. The Rote Flora has been officially squatted since November 1, 1989 and functions as an independent cultural center that plays host to cultural and left wing political events. It's financed solely on donations and fundraisers and they do not accept any corporate or government funding of any kind. The heavily graffitied building has a skate park in the back, a bike repair shop, and the Antifa Café. It also remains a controversial site and was a "hotspot" during the 2017 G20 summit.
Location: Achidi-John-Platz 1, 20357
14) VISIT: Flora Park
Admittedly it's not the nicest or greenest park in Hamburg, but Flora Park an interesting place to hang out all the same. A bit like Berlin's Görlitzer Park, it's saddled with a somewhat bad reputation because of the number of drug dealers who hang out there. Really, it's safe and not so bad. Located directly behind the Rote Flora, the park contains a playground, climbing wall, and loads of beautiful street art worth checking out.
Location: Juliusstraße 22, 22769
15) EAT: Frank Und Frei
Frank Und Frei is a basic, no nonsense type of restaurant with a decent and cheap brunch on weekends that runs from 9:00 am – 3:00 pm. It's usually crowded and service is slow, yet worth it for the food and relaxed atmosphere.
Location: Schanzenstraße 93, 20357
Things To Do In The Nearby Karolinenviertel
1) SHOP: Flohschanze
One of the most iconic flea markets in the city, the Flohschanze has been in business since 2000. Open every Saturday from 8:00 am – 4:00 pm, people flock to this market for new and second hand items like books, records, clothing, jewellery, bicycles, and even furniture. True bargain hunters arrive as early in the day as possible to nab the very best deals. As the market's covered, it's open year round. If you're hungry after all of that shopping, stroll to one of the nearby cafés for something to eat or drink.
Location: Neuer Kamp 30, 20357
2) CLUB: Knust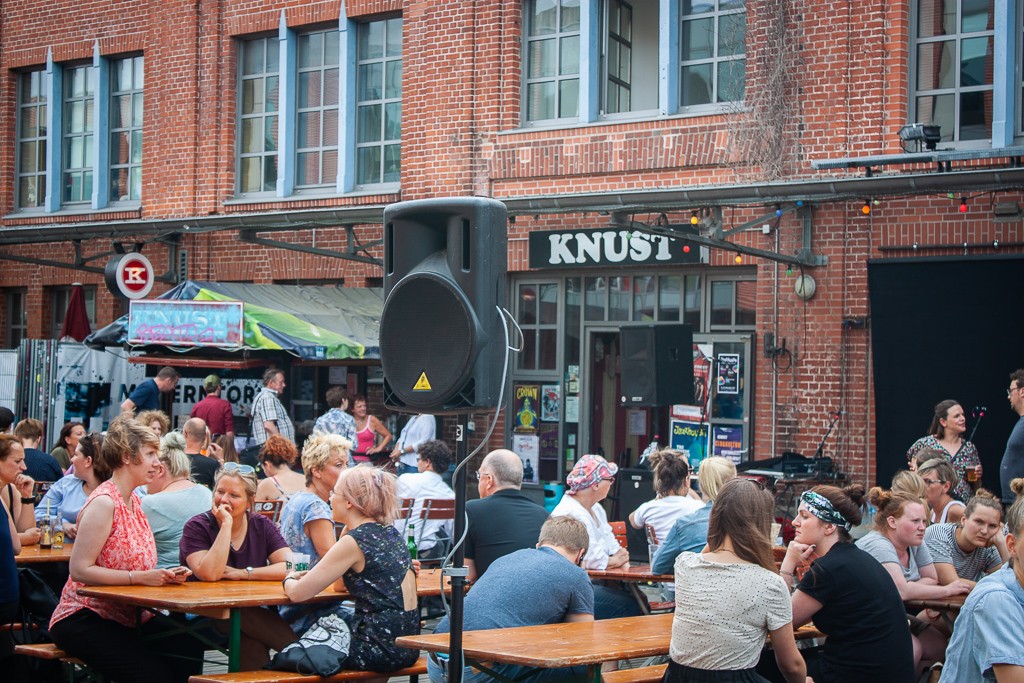 Knust is a popular live music venue in Hamburg that attracts well known performers. Concerts here are held in an intimate setting, with topnotch lighting and sound systems, and the seating plan guarantees excellent lines of sight from all vantage points. Best is getting a space on the balcony with direct views of the stage. Knust also screens FC St Pauli and other major soccer games. Come summer, the outdoor patio spills over with locals drinking beer and enjoying the warm evenings.
Location: Neuer Kamp 30, 20357
3) EAT: Harbor Cake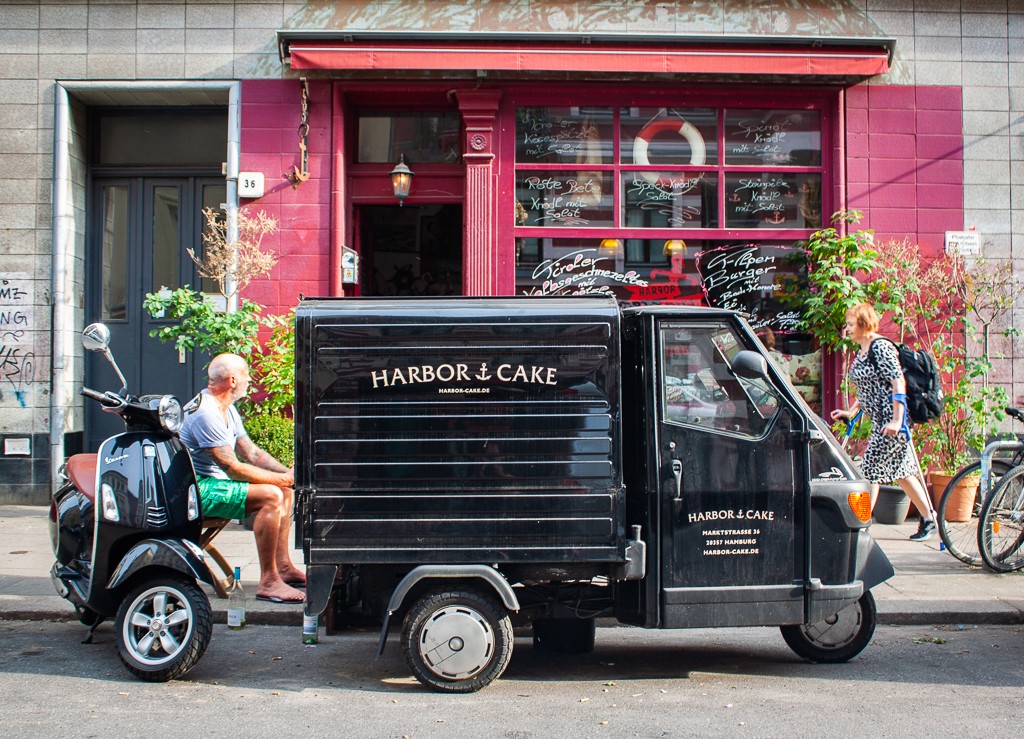 Harbor Cake is another pretty, shabby chic, cozy café in Hamburg. Aside from their scrumptious coffee and cakes, they also serve Austrian (specifically Tyrollean) cuisine. Dumplings play prominently on their menu and reminds me of the time I cooked outdoors in the Italian Alps and dined at a local farm there.
Location: Marktstraße 36, 20357
4) EAT: Underdocks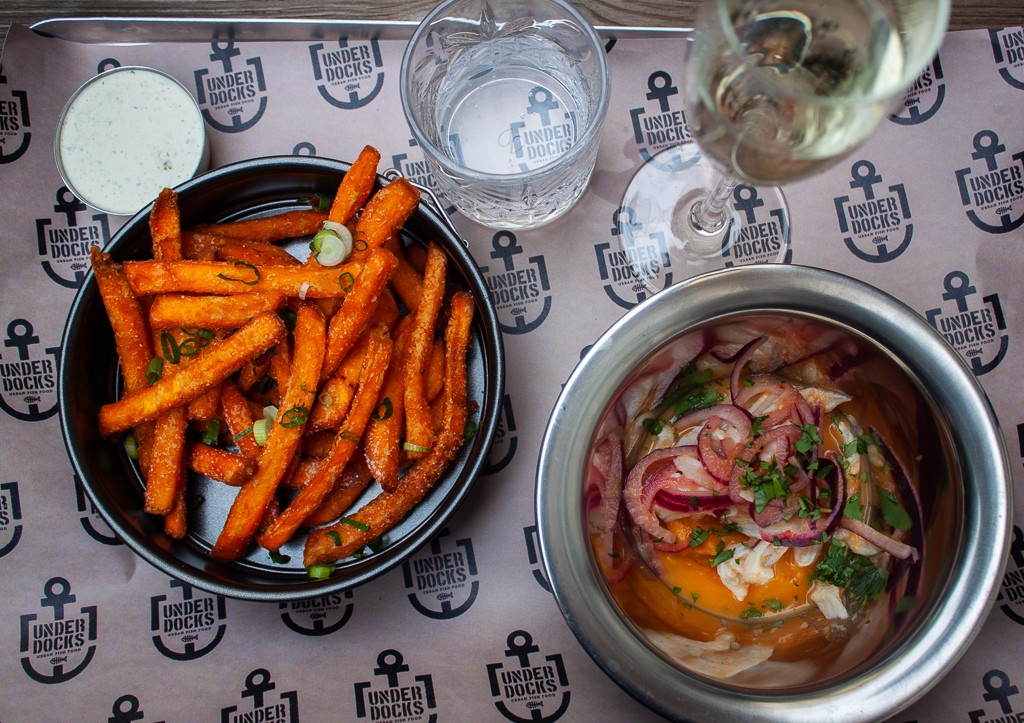 Underdocks is a new addition to the Hamburg food scene. Following along the street food trend, the owners of the restaurant set out to reinvent the city's classic fish sandwiches. Their signature dish is a butter soaked lobster roll. Other notable dishes includes pulled salmon tacos, different types of ceviche, and other rolls with sardines, king prawns, and crayfish. Worth mentioning are their sweet potato fries. The decor is modern and cool, with a container wall and old piping being used for lighting. There's also a small, flower filled terrace in the back.
Location: Neuer Kamp 13, 20359
Things To Do In The Nearby Sankt Pauli

1) DRINK: Kaffee Stark
This incredibly chilled independent café and bar is a favoured local spot for brunch or just a simple coffee or glass of wine. It's easy to spend hours at Kaffee Stark working away on your laptop or having a deep conversation with friends.
Location: Wohlwillstrasse 18, 20359
2) DRINK: Möwe Sturzflug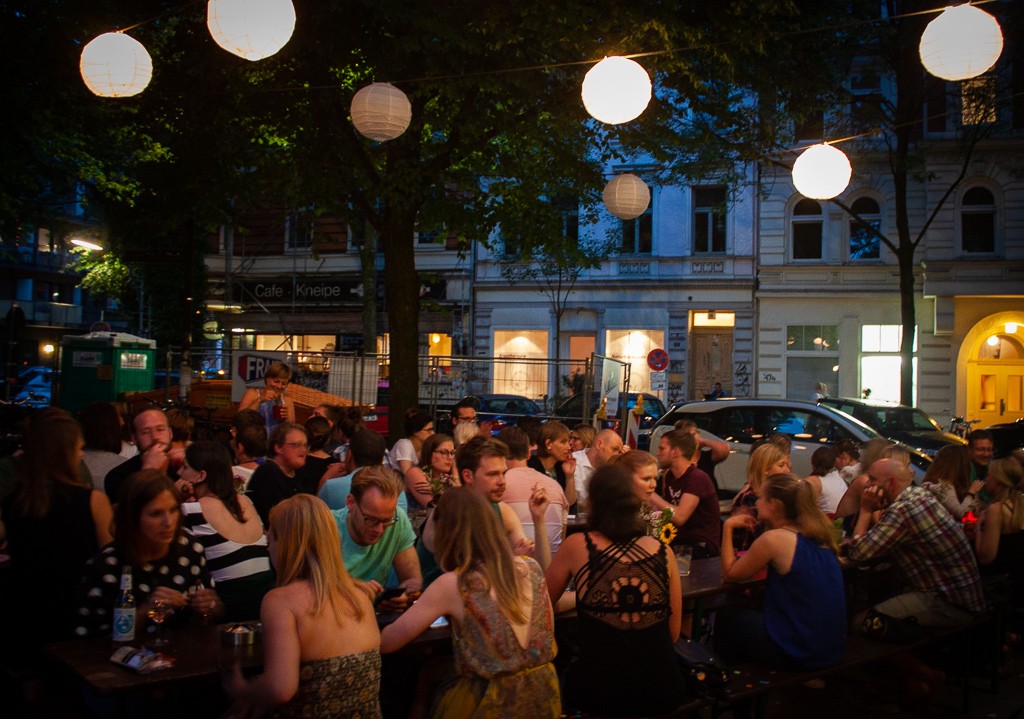 Möwe Sturzflug is one of the best places in Sankt Pauli for drinks. This relaxed fun dive bar is known for playing good techno and electronic music, friendly staff, and creative cocktails.
Location: Clemens-Schultz-Straße 96, 20359
How do you like our list of cool things to do around Hamburg Schanzenviertel? Have we missed any good spots? Share your tips with our readers and comment below!
Good to Know
Get out of Hamburg Schanzenviertel and check out some of these other things to do in Hamburg!
1) Hamburg makes for the perfect weekend trip away from Berlin. Go there by train, bus, or car:
Taking the train to Berlin is the easiest and most comfortable way. Most trains will get there in less than two hours. Roundtrip second class tickets on an ICE train start at around €60.
A bus ride will be cheaper with most roundtrip tickets costing you about €35. The journey will take longer, around three or so hours.
Driving from Hamburg to Berlin will take a little less than four hours, dependent on traffic conditions and the chosen route.
Use the GoEuro app to find out the cheapest and fastest routes to Hamburg from Berlin.
2) Hamburg's a fairly large city at 755 square kilometres. While it will be impossible to walk everywhere, why not rent a bike or take their very efficient public transit system? Do the planet and the environment a favour and skip driving or taking taxis. See more information on Wikitravel.
3) As Germany's part of the European Union, they use the Euro:
Check xe.com to find out how your local currency fares against the Euro.
Germany is a country ruled by cash and many places will not accept any form of card payments. Some may only accept Maestro and not credit card. Do yourself a favour, grab some cash at a local bank machine,
If you do pay by card, you'll be asked which currency you want to pay in – choose to pay in Euros, as you'll save money on the exchange rate.
4) If you're staying in Hamburg and want to skip a hotel stay, book yourself an apartment via Airbnb. First time Airbnb users can use this link to receive a €25 travel credit.
5) Read some of my other reviews of high-end accommodation options in Hamburg:
6) Love Germany as much as I do? Browse through my archive or check out some of my favourite posts:
7) Have you ever been to Düsseldorf? Find inspiration by reading this guide about how to best spend your time in Düsseldorf.
Locations
Experience the best of the Hamburg Schanzenviertel by downloading this custom Google Map to spend your time cherylhoward.com style, featuring all of the places mentioned above.
Need somewhere to stay when you're in Hamburg. Check out hotel offerings on booking.com.
If you like this post, share it on Pinterest.

Disclosure – In order to offer personal insight about what to do when visiting Hamburg, I worked with Hamburg Marketing. As always, any opinions expressed here are entirely my own.