Hótel Borg is a historic landmark located in central Reykjavík, the world's most northern capital nestled on the edge of the Arctic Circle. It overlooks Austurvöllur Square and Althingi, the Icelandic parliament.
There are times in life when all you want to do is indulge in a little bit of luxury. So when planning my Christmas in Iceland, spoiling and pampering myself was naturally at the top of my list. While I typically book hostels or private apartments, I also love staying at luxurious hotels. As such, I made sure to book one night at Hótel Borg in Reykjavík.
A Review Of Hótel Borg In Reykjavík, Iceland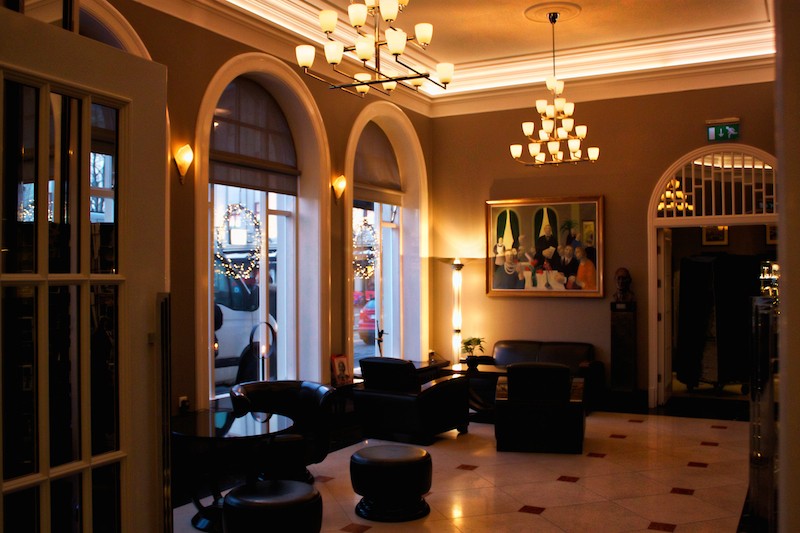 This 4-star property with its 56 rooms and suites is the oldest hotel in the city, weirdly commissioned in 1930 by a local wrestling champion! Notable, is the Tower Suite with stairs leading to a circular lounge offering panoramic views of Reykjavík. The hotel has even welcomed such distinguished guests as Marlene Dietrich, Anthony Hopkins, and Ella Fitzgerald. As you enter the hotel lobby, you'll be filled with a sense of romance as you take in the elegant art deco design.
Recommended reading: The Sun Voyager In Reykjavík, Iceland
And while the reception area is tiny, there are always 1-2 helpful staff available to tend to your every need be it checking in, calling a taxi, or helping you book an excursion. For example, they helped me book a sunrise horseback riding tour.
Hótel Borg – Silfur Restaurant and Bar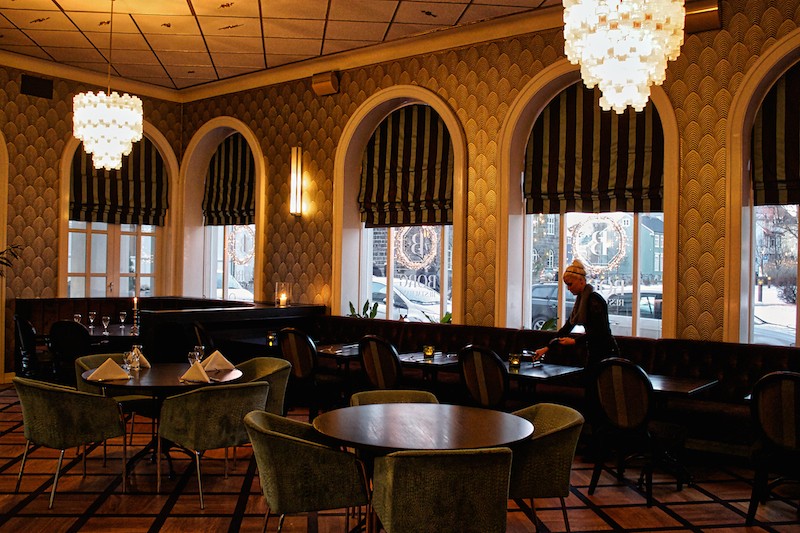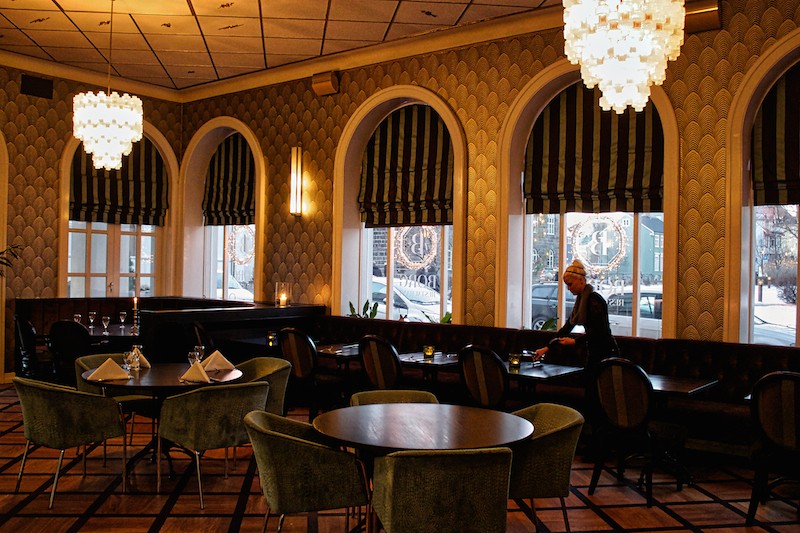 The hotel features a trendy bar and restaurant which serves up daring twists on traditional Icelandic cuisine. The art deco design is especially prominent here, as you'll find tall arched windows, crystal chandeliers, and patterned wallpaper.
Hótel Borg – A Single Room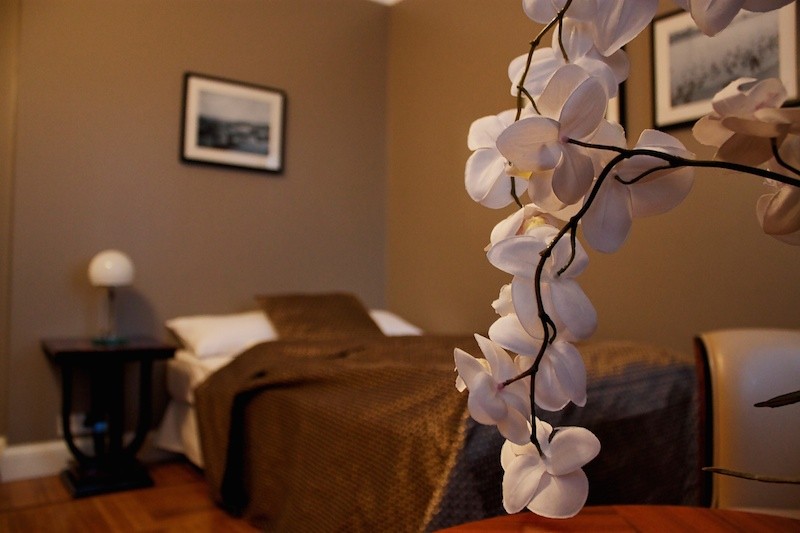 I stayed in a single room; while very small, it was everything I needed. The room came complete with a mini-bar, robe and slippers, and even heated floors, especially appreciated during that cold time of year. There was also a flat-screen TV and workspace with free Wi-Fi available in the room. While I only had a shower, most rooms have a bathtub and some even have whirlpools.
Hótel Borg Virtual Tour
Watch this short video clip to see Hótel Borg for yourself.
Hótel Borg definitely has the

cherylhoward.com

stamp of approval. I recommend it to anyone who's looking for a romantic stay in a historic property in central Reykjavik.
Location
Good to Know
1) The hotel is about a 45-minute drive from Keflavík International Airport.
2) If you're renting a car, you can park it at the hotel for a daily fee. A reservation in advance is not needed.
3) A taxi from the airport to the hotel will cost you about 70 € or $95 US. A more economical option is to use Flybus to make your way into the city, which will take you directly to the hotel for around 9 € or $12 US.
4) The hotel is situated in the heart of historic Reykjavik, with plenty of restaurants, bars, and shops within walking distance. I recommend both Cafe Paris or The Laundromat Cafe (both offer Wi-Fi).
5) Reykjavík is a city that likes to party. I do love a good party but found it difficult to sleep due to the excessive noise coming in from outside.
6) Want to check out other Reykjavík hotel options? Look no further than booking.com.
7) Want to experience Reykjavík on a guided tour? Book now.
8) For more Icelandic travel inspiration, check out these posts or view my archive:
9) Check out what other bloggers have had to say about Iceland and read this post about free things to do in Reykjavik or read about how to experience the most iconic spa in Iceland at the Blue Lagoon.
*Disclosure – This post contains some affiliate links. If you book a tour or hotel, I'll earn a tiny commission at no extra cost to you. Thanks for your support!