We all know that Prague is one of the prettiest cities in Europe. It also has a more curious and quirky side, full of many weird and offbeat things. But did you know that Prague also has a dark side, with sites of interest that would please only those with more unusual and eccentric tastes?
If you're into things like this, then take yourself to the Museum of Medieval Torture Instruments, conveniently located in the heart of Prague, beside Old Town Square, close to the Charles Bridge, the Astronomical Clock, and many other prime tourist attractions.
The Museum Of Medieval Torture Instruments In Prague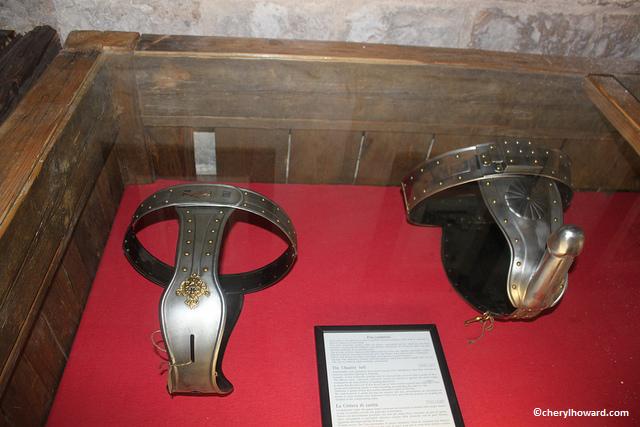 At the Museum of Medieval Torture Instruments in Prague, you can walk through 14 different exhibition rooms to view 66 barbaric devices used during the middle ages to illicit confessions and punish those found guilty of criminal and/or religious offenses.
The museum is appropriately situated in a dimly lit underground cave and as you make your way through, sounds of agonized screams can be heard, as well as menacing music, both of which lend to an overall spooky experience.
Among some of the more notable pieces in the collection?
There are some chastity belts, items that men would "gift" to their wives or daughters while they were away at war to ensure their faithfulness. There are also heavy iron masks that petty criminals would be forced to wear for a specified period of time. These masks would identify them as criminals wherever they went and ensure bad treatment from others. Some of these masks actually had spikes on the inside, painfully piercing those who wore them. Pictures of these items can be found in the gallery above.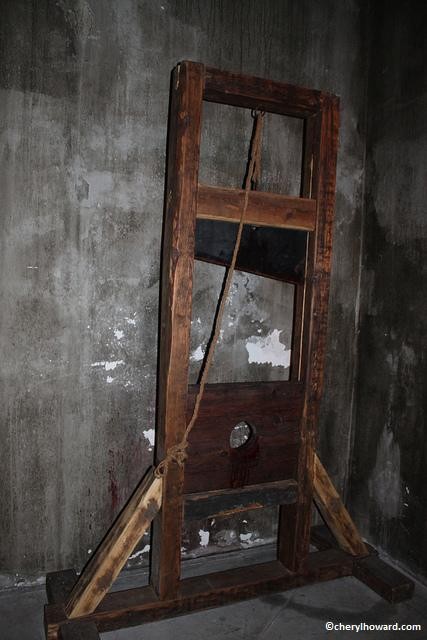 Then there's the classic French guillotine used to cut off people's heads. One of the most astonishing pieces is the "Iron Maiden", a chamber used to enclose a human being.  Once inside victims were either slowly tortured or killed using spikes, knives, and nails, all while they were standing. You can also view their complete list of torture instruments.
Note, this is anything but a fun place. It's very much not for children. In fact, there are many adults who won't be able to complete the tour without rushing through. As many online reviews have stated, The Museum Of Medieval Torture Instruments is not for the faint of heart.
While interesting, it serves as a grim reminder of how poorly humans can treat one another. As you look at the devices and read about how they were used, you'll cringe. You may even start to cry, as you wonder how people could have doled out such terrible torture and punishment.
Watch/share this video about the Museum of Medieval Torture Instruments and better yet, subscribe to my Youtube channel for even more travel-related videos.
What do you think about the Museum of Medieval Torture Instruments? Would you tour such a place?
Location
Good To Know
1) As the museum's space is quite small, you can complete your tour in approximately 45 – 60 minutes. Each of the devices is explained on informational boards in both English and Czech. Admission is around €10.
2) Find a place to stay while you're in Prague with booking.com.
3) Make your time in Prague extra special by going on a tour with Get Your Guide.
4) If you like unusual things around the world, check out some of these strange places:
*Disclosure – This post contains some affiliate links. If you book a tour or hotel through any of these links, I'll earn a tiny commission at no extra cost to you. Thanks for your support!