Visiting Cuba is like traveling back in time. Upon landing in Havana, me and some "airplane buddies" opted to take a taxi cab together into the city in order to minimize costs. Our cab? A purple American car from the 1950s. Aside from the cars, there's the colonial and baroque architecture of Old Havana, loads of horse-drawn carriages used to cart tourists around, and beautiful aging homes which would be mansions for the rich and famous anywhere else. My casa particular was full of old antiques like a working radio, sewing machine, and clocks, some of which were more than 100 years old.
Even though Havana is full of old things, there are also touches of modernity here and there and you'll find it in places like La Plaza De La Revolución or Revolution Square.
La Plaza De La Revolución In Havana, Cuba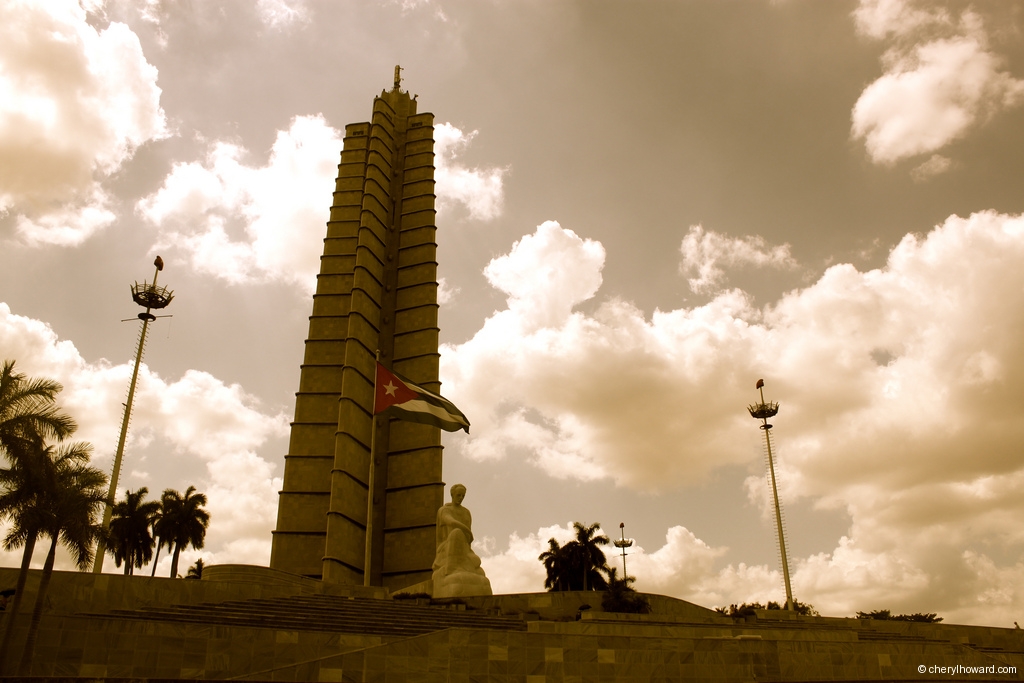 Construction started in the days of Fulgencio Batista and was completed after Fidel Castro took power. It's one of the largest squares in the world, measuring a mammoth 72,000 square meters. It stretches from Vedado to The Malecón.
The square is full of historical importance. It's here that Fidel held rallies and addressed Cubans on important occasions. During these times, the parking lot you see in the picture at the bottom of this post (the photo with the nuns) is filled with thousands of people.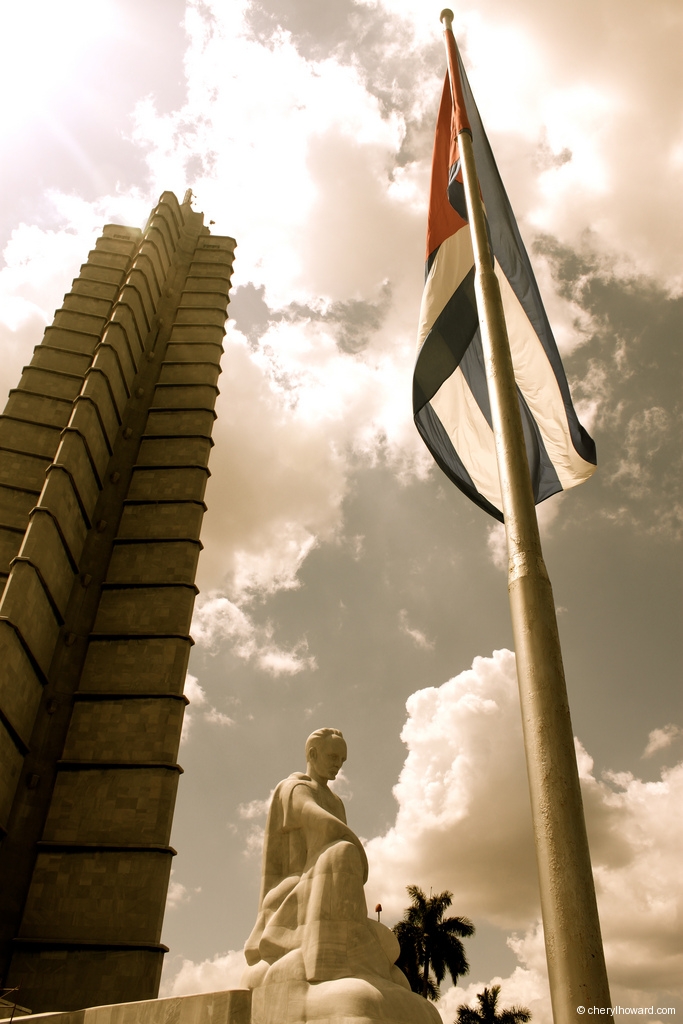 It contains a memorial dedicated to José Martí with a statue in his likeness and a tower that is 109 meters high. Another notable sight is an etching of Che Guevara on the side of the Ministry of the Interior building. His image displays the slogan "Hasta la Victoria Siempre" which translates to "Forever Onwards Towards Victory" in English.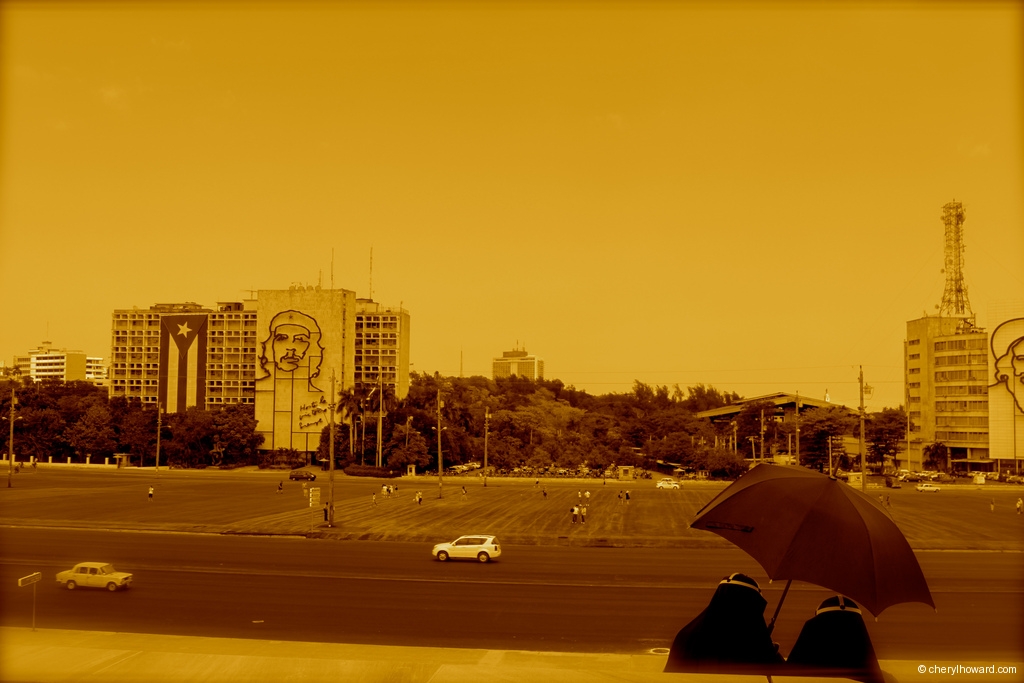 Going to see the statue and taking an elevator to the top will cost you but the fees are minimal. You'll get an amazing view of Havana and of course, ample photo opportunities.
For many, La Plaza De La Revolución represents a cruel regime that has long oppressed the Cuban people. If you happen to visit the site, do so more as a somber exercise of reflection more than anything.
What do you think of La Plaza De La Revolución in Havana? Have you visited and what did you think? Do you have any other tips? Tell us about it in the comments.
Location
Good To Know
1) A friend I met on my travels there recommended going on one of those hop-on/hop-off tours to get there. It's cheap and gives you access to over 60 stops. See Cuba Junky for more details.
2) If you like traveling around Cuba, give some of my other posts a read: