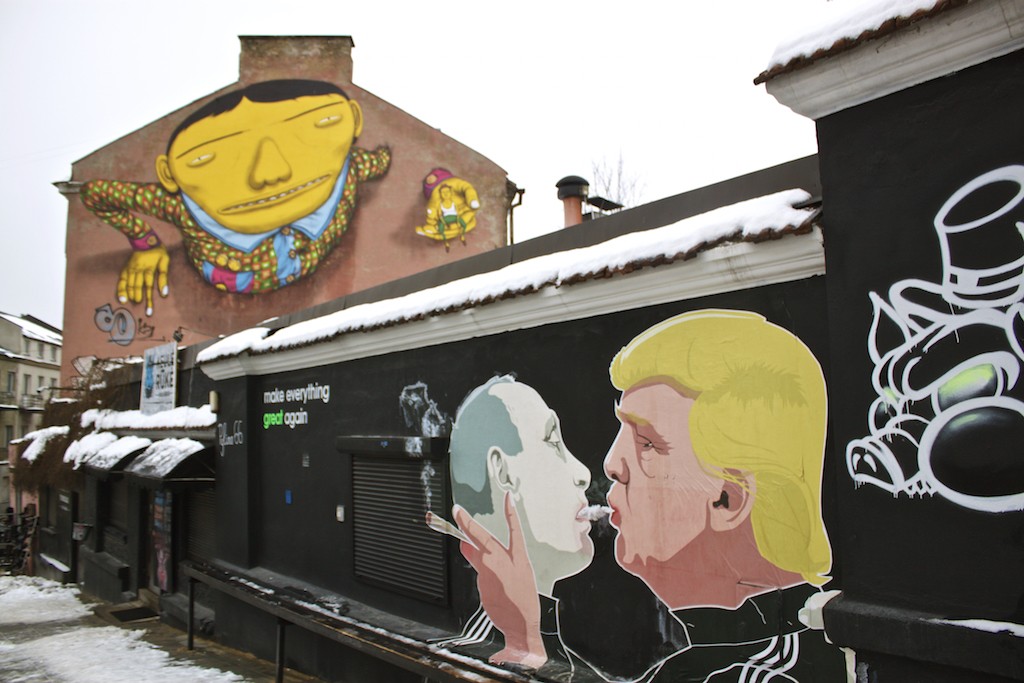 See This Putin and Trump Shotgun Street Art in Vilnius – Whenever I travel, I like to discover and experience the more unusual things about a destination, like checking out the Bruce Lee Statue in Mostar or having a beer bath in Prague.
So on my recent weekend getaway to Vilnius, I was delighted to find out about a weird and offbeat piece of street art showing President Vladimir Putin and President Elect Donald Trump locked in a rather intimate embrace.
Weird & Offbeat: Putin and Trump Shotgun Street Art in Vilnius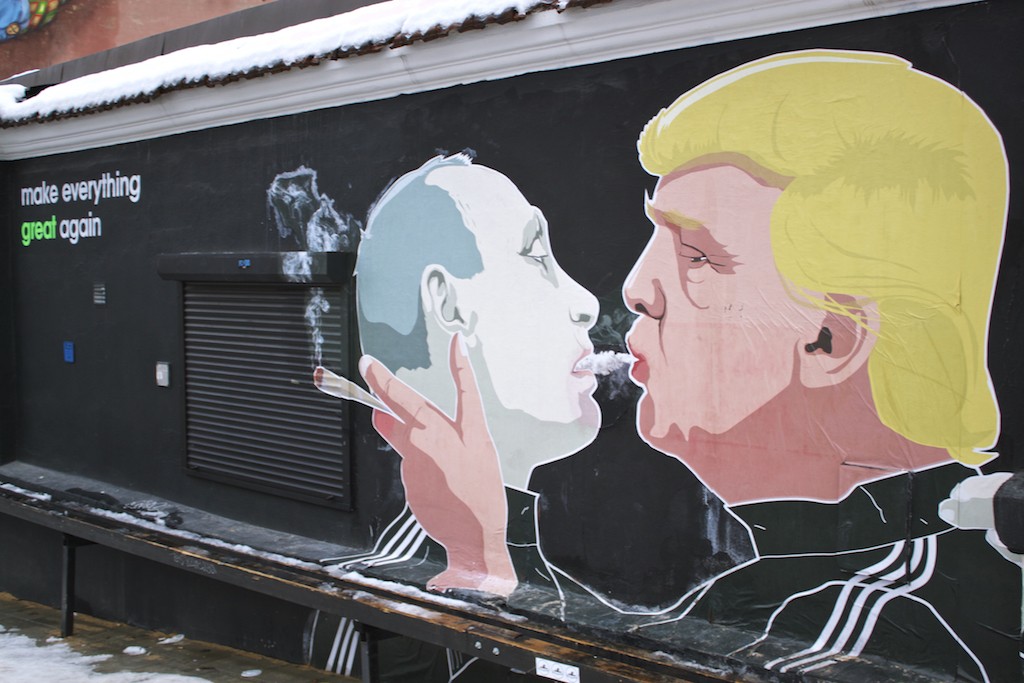 This provocative two meter sized poster is currently displayed outside the popular barbecue restaurant, Keule Ruke along Pylimo Gatvė in Vilnius. Designed by Lithuanian street art and graphic designer Mindaugas Bonanu, the piece Make Everything Great Again depicts Putin and Trump exchanging what's colloquially known as a "shotgun" — with Trump blowing a puff from his joint into Putin's eager awaiting mouth.
Restaurant owner Dominykas Čečkauskas commissioned the work in May 2016 and from there, the the piece swiftly gained international attention. Unfortunately, it was destroyed a couple weeks after its unveiling, and what remains is this replacement Putin and Trump shotgun street art in Vilnius.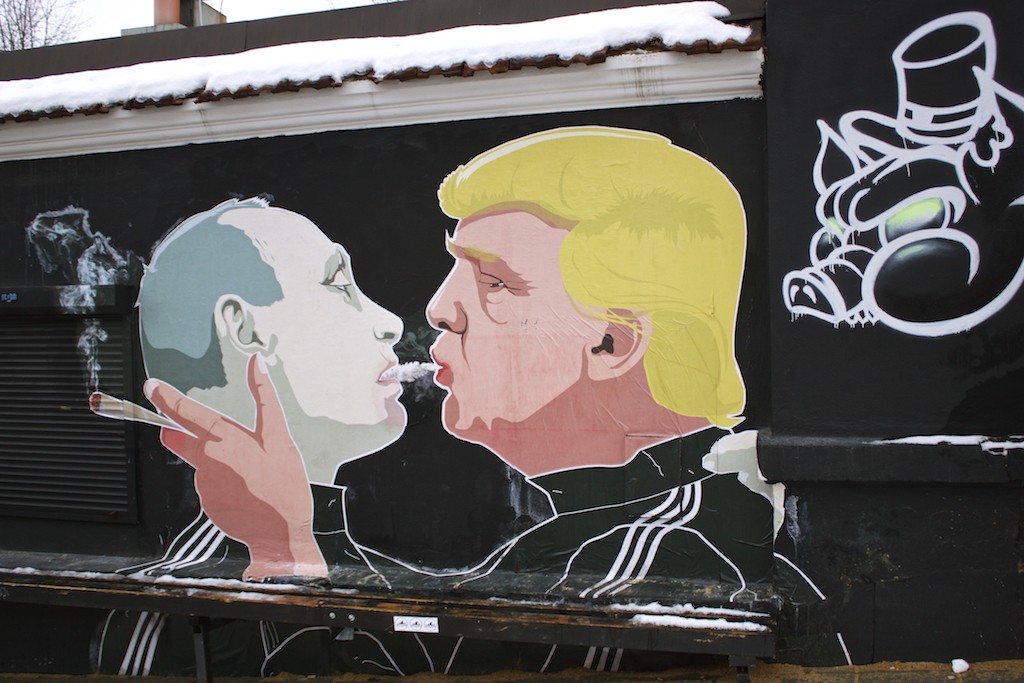 The original work was slightly different, as it showed the two world leaders kissing, a modern satirical take on the famous mural that displays along the East Side Gallery in Berlin. The 1990 Berlin piece by Dmitri Vrubel, My God, Help Me To Survive This Deadly Love, portrays the former Soviet leader Leonid Brezhnev exchanging a kiss with the East German leader Erich Honecker. This style of kiss was actually considered a customary greeting between male socialist leaders.

Čečkauskas called the poster an "ironic view of what can be expected" and explained Make Everything Great Again in an interview with Agence France-Presse:
We see many similarities between these two 'heroes' (Putin and Trump). They both have huge egos, and it's amusing to see they are getting along well … it seems we have a new Cold War, and America may have a president who seeks friendship with Russia.=
In another statement he said:
If Russia and the USA would ever make out, it would happen in the Baltic states … with tongues or with tanks.
Even now, the poster is a still popular attraction that brings locals and tourists around to snap photos and marvel at what's now a very relevant and alarming political situation.

If you liked this article about Putin and Trump shotgun street art in Vilnius, browse through my weird and offbeat archives.
Location
Keulė Rūkė
Pylimo g. 66, Vilnius 01136, Lithuania
https://www.facebook.com/keule.ruke/