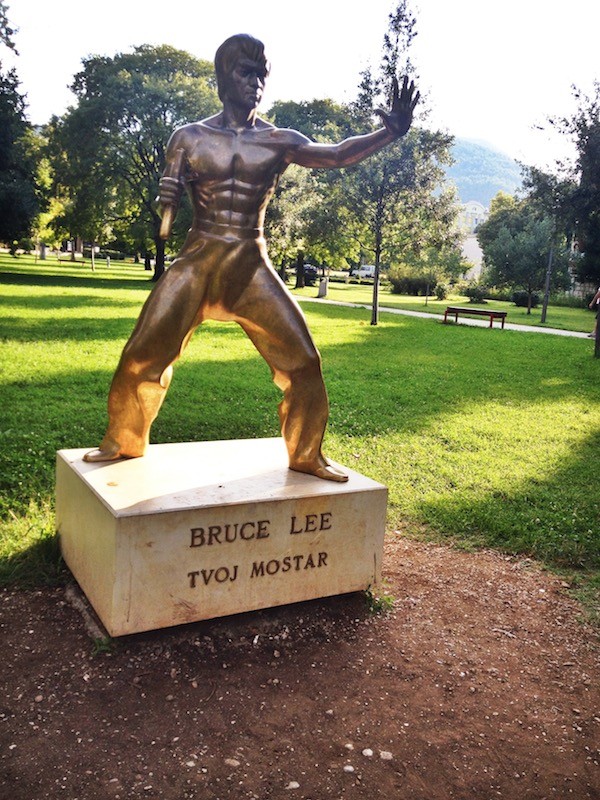 The Bruce Lee Statue In Mostar Pays Tribute To A Legend – If you happen to be taking a stroll through Mostar's Park Zrinjevac, you may be surprised to find a life-sized statue of Bruce Lee with nunchucks in hand.
Is there really a Bruce Lee Statue in Mostar?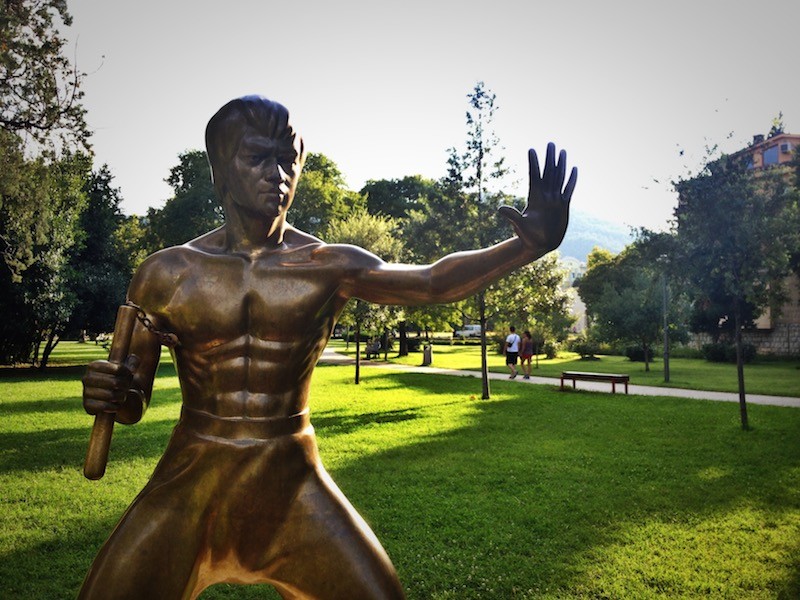 If anything is weird and offbeat, this Bruce Lee statue in Mostar certainly fits the bill. It was erected on November 26, 2005, right around the time of the martial arts star's 65th birthday, and was the world's very first Bruce Lee statue. Standing 1.68 metres high, it's only slightly shorter than the real man who measured in at 1.72 metres.
Created by Croatian sculptor Ivan Fijolic and oddly funded by the German government, the statue was a symbol of solidarity to an ethnically divided Mostar. It was thought that everyone loved Bruce Lee, regardless of whether or not they were Croatian, Serbian or Bosnian.
The Bruce Lee statue was commissioned by a youth group called Mostar Urban Movement. Just like the the Mostar Street Art Festival also spearheaded by youth, the statue was intended to bring a message of peace in a fun and lighthearted way.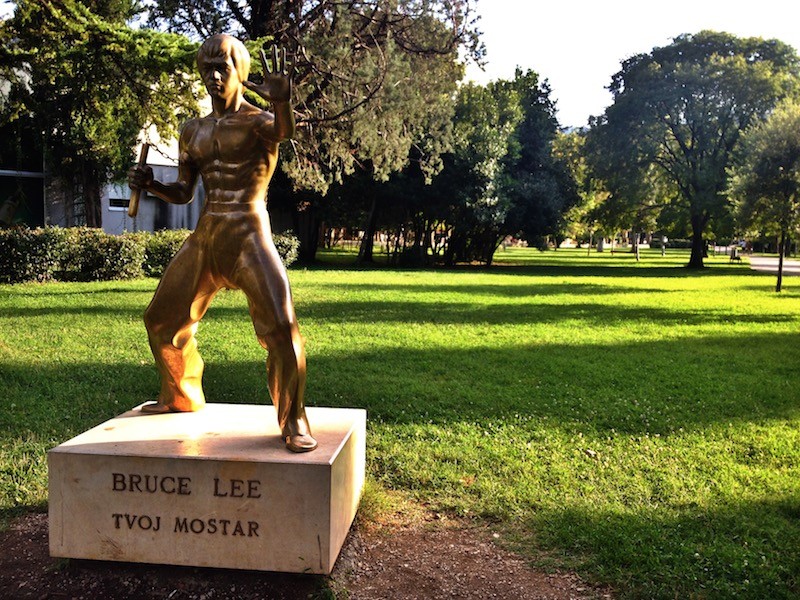 It was originally placed in the Spanish Square but was vandalized shortly thereafter. Sadly, the statue had to be removed and was only returned in 2013, when it was placed in the city park.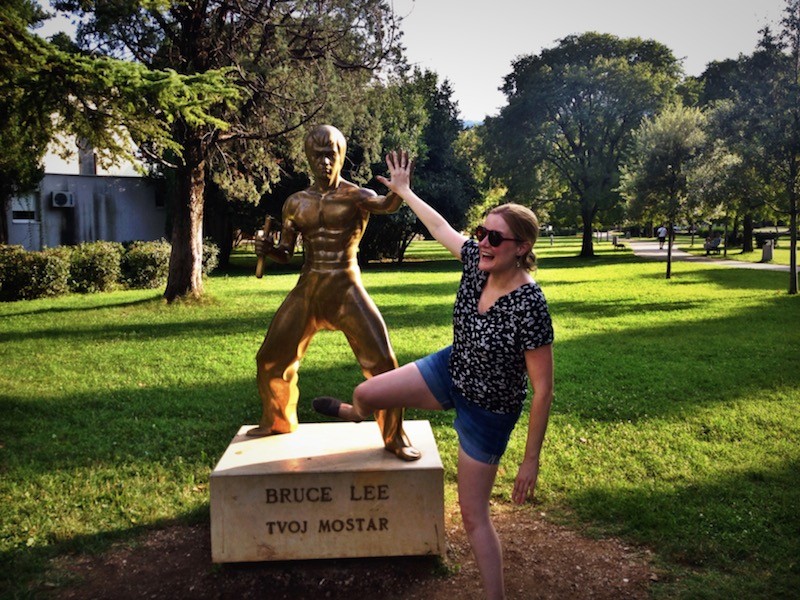 Thankfully, tourists like me can now do their part and take pictures of themselves acting like complete goofballs.
If you think this statue in Mostar is weird, you should check out the Cat on a bike sculpture in Brussels and the Michael Jackson memorial in Munich.
Good to Know
Mostar is well known for its bridge, but did you know that the city has a burgeoning street art scene?
Checking out and/or posing with the Bruce Lee statue is only one reason why you should go to Mostar. Find out all the reasons why you should put Mostar on your travel agendas ASAP.
Read our guide of the best hotels and B&Bs in Mostar.
Location

If you like this post, share it on Pinterest.