While Amsterdam is well known for their iconic canals, the Red Light District, trendy restaurants, and most notably, their "coffee shops", I found myself surprised by just how much street art there is to be found throughout the city. From murals, to stencils, and various stickers, the street art in Amsterdam reflects the vibe of the Dutch capital.
So just as when I walked around other places like New York, Budapest, and Mostar, I found myself taking photo after photo of street art in Amsterdam.
Photos Of Street Art In Amsterdam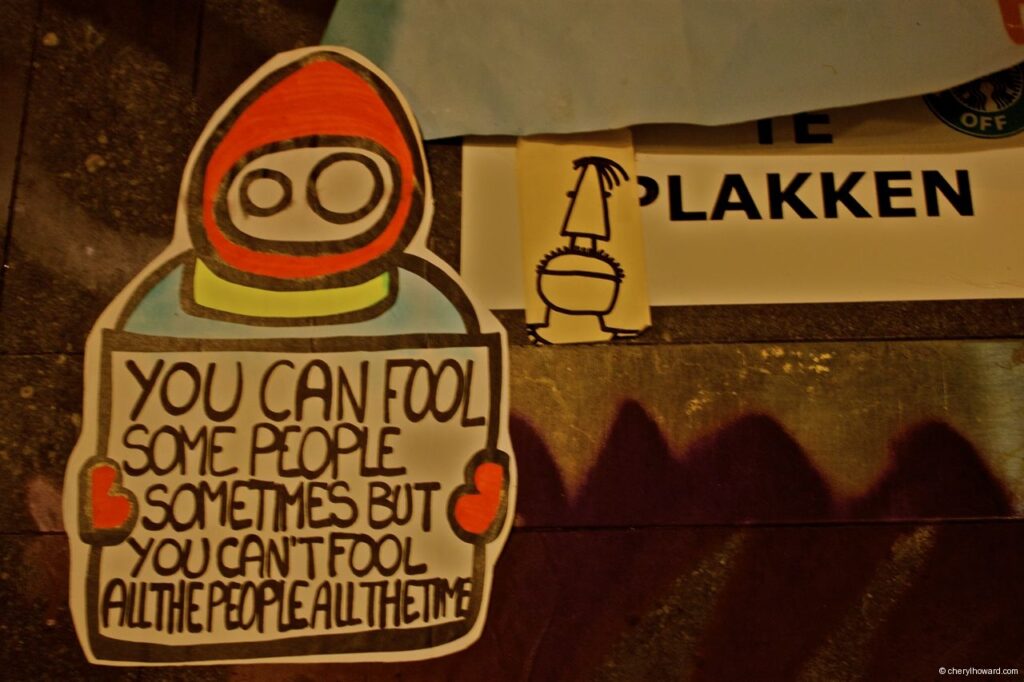 As you can see in my photo galleries, the artwork is quirky, fun, dark, and in some cases, down right beautiful.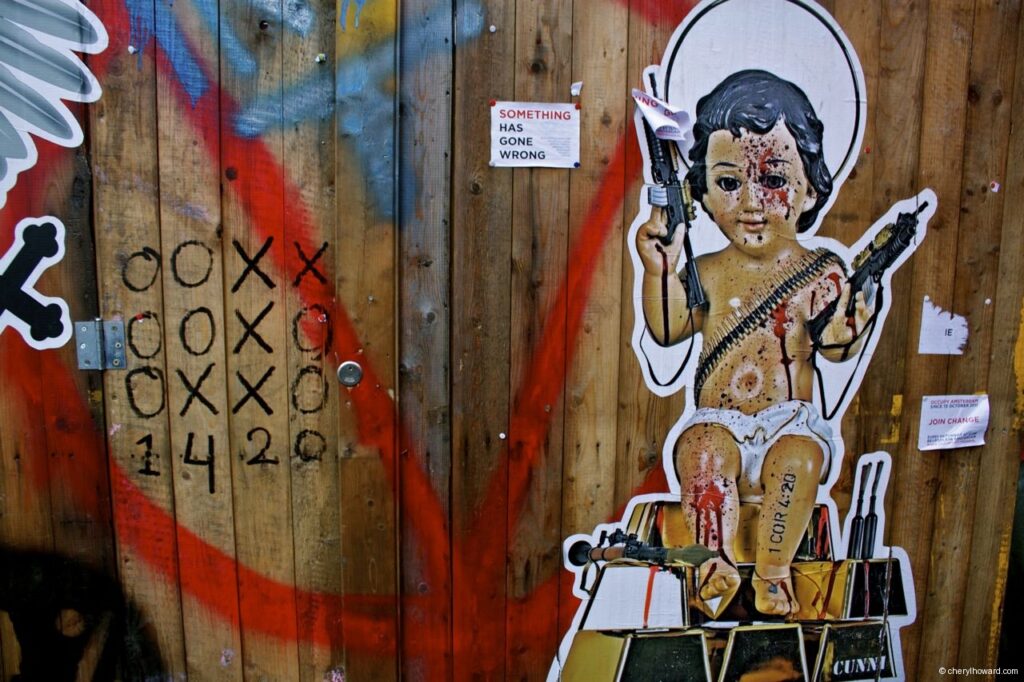 The stickers in the above gallery were among my favourites, especially the Daft Punk one.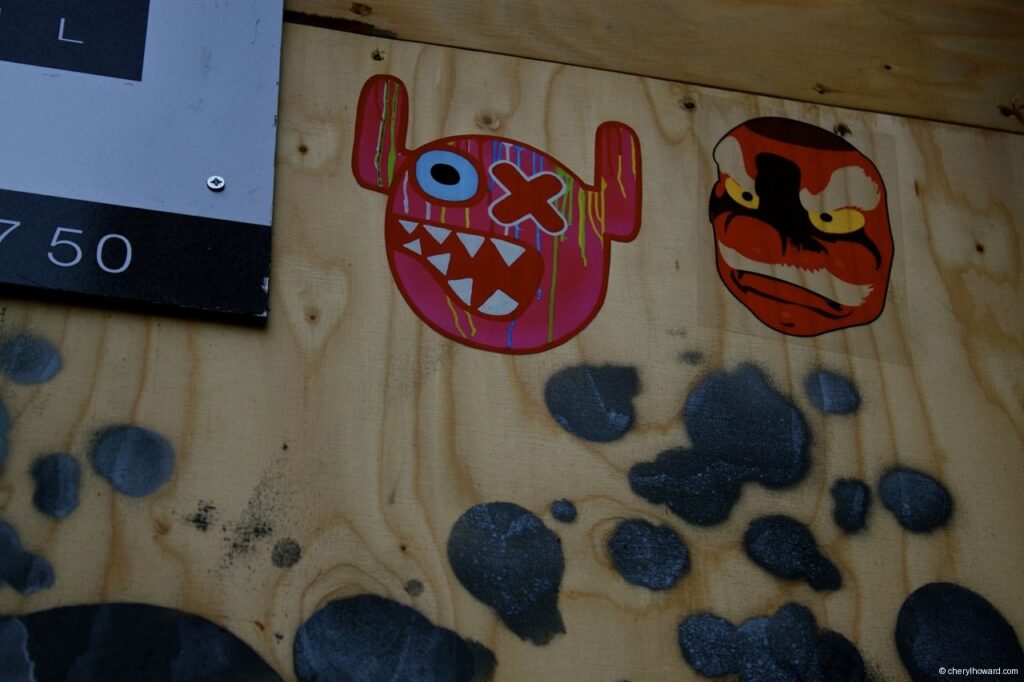 I love how the street art spans such a wide range of images, from someone reading a book on the toilet, to a simple happy face etched on a pink wall, to cute little monster stickers.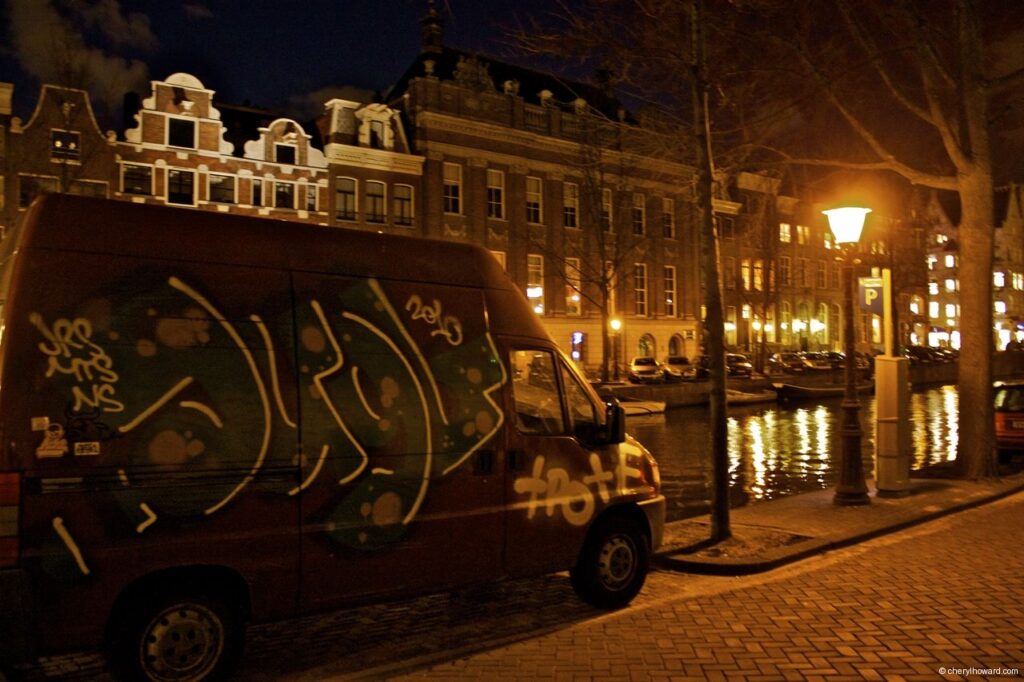 In the above gallery, I find the snake piece especially impressive.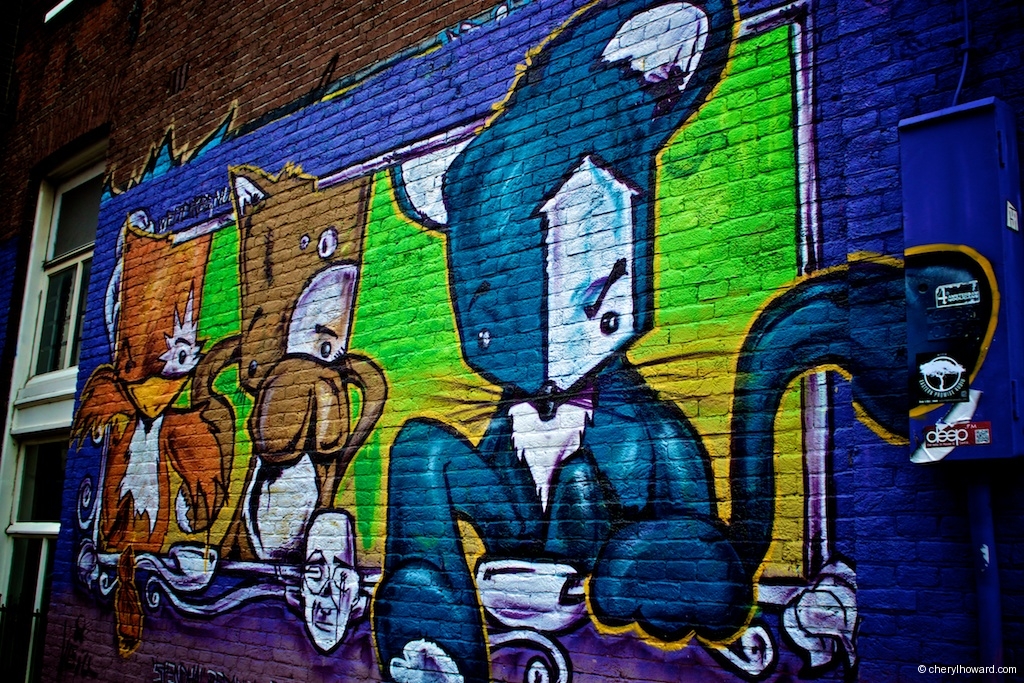 I could wax poetic about how much I love street art, how it lets you get to know a city in a different way, and so on, but I've already done that a lot here on the blog.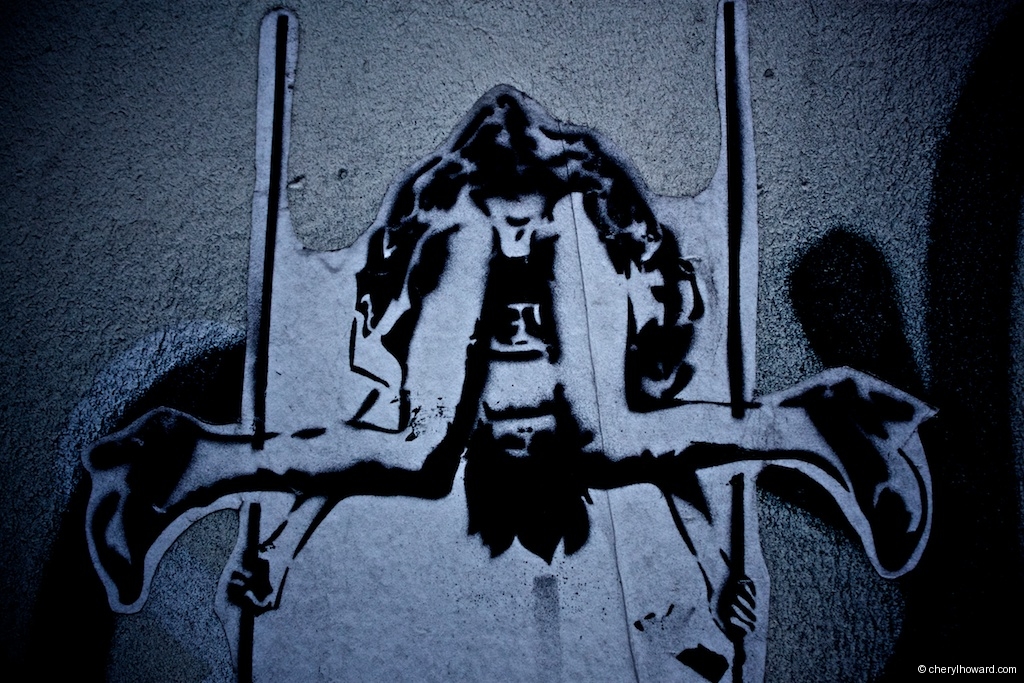 This last piece is my favourite and I've often use it as my cover photo on Facebook.
What do you think about the wonderful world of street art in Amsterdam? Do you have other tips for the city? Drop your tips in the comments section.
Good To Know
1) While you're on vacation in Amsterdam, find a place to stay with booking.com.
2) Shake things up a bit with your time in Amsterdam by booking a guided tour with Get Your Guide.
3) Find yourself in need of European travel inspiration? Check out some of our popular posts:
*Disclosure – This post contains some affiliate links. If you book a tour or hotel, I'll earn a tiny commission at no extra cost to you. Thanks for your support.