PHOTOS: Krakow Poland At Night
Last January I spent an unforgettable weekend in Krakow. I haven't been able to get it out of mind since then and I find myself aching to return.
I remember it being really cold. A thin layer of pure white snow thinly covered the ground. My parka and newly purchased "chewbacca hat" barely protected me from the elements. At times, my fingers and toes became numb as I walked my way through the city. Krakow was devoid of tourists and seemed almost tragic and forlorn. There were empty abandoned buildings, a proliferation of graffiti, and the presence of a heavy emotional weight after visiting the New Jewish cemetery. I warmed myself by splendid meals and Polish vodka. I cheered myself by hanging out in cool cafes and visiting quirky markets. I plotted my return rather wistfully. Krakow was gritty and rough and … somehow just me.
PHOTOS: Krakow Poland At Night
Then it was sunset and the city transformed into a different being all together. It became something quite beautiful and extraordinary as night settled.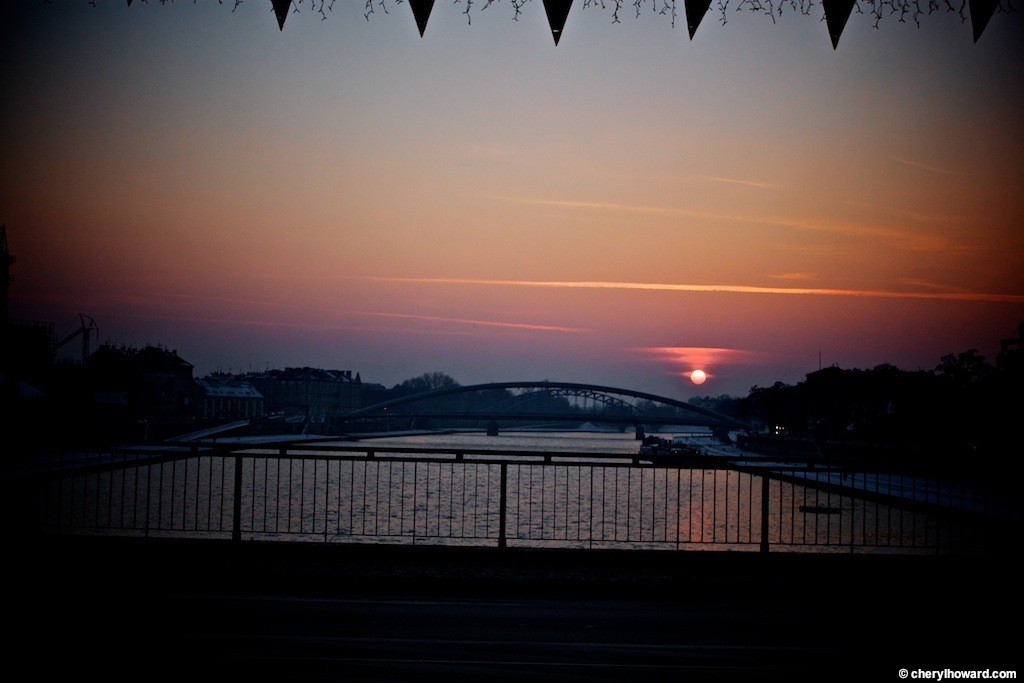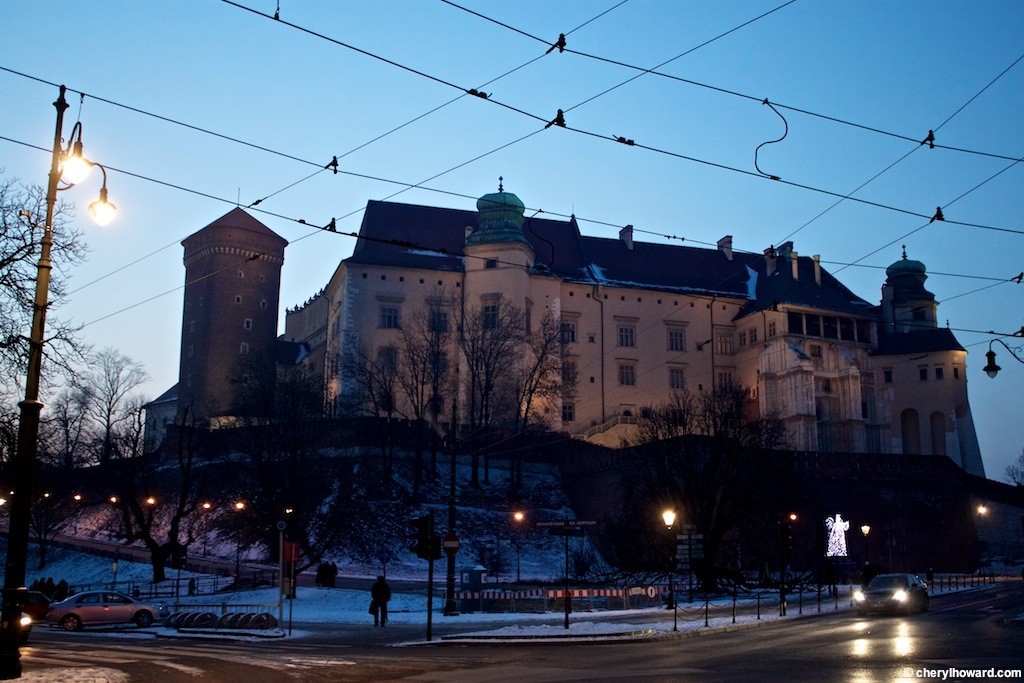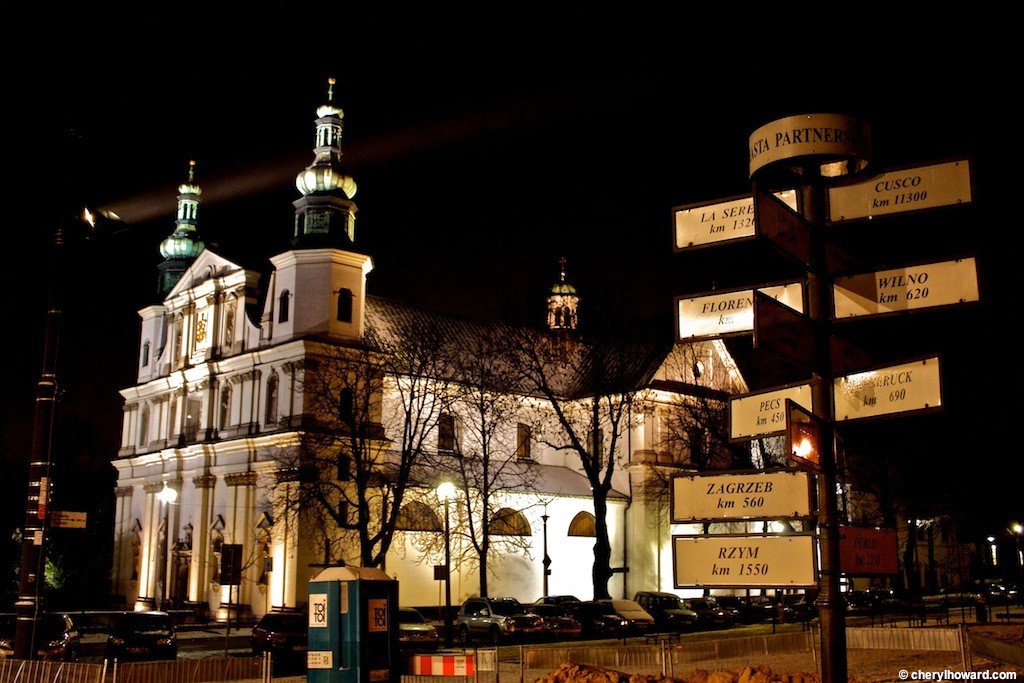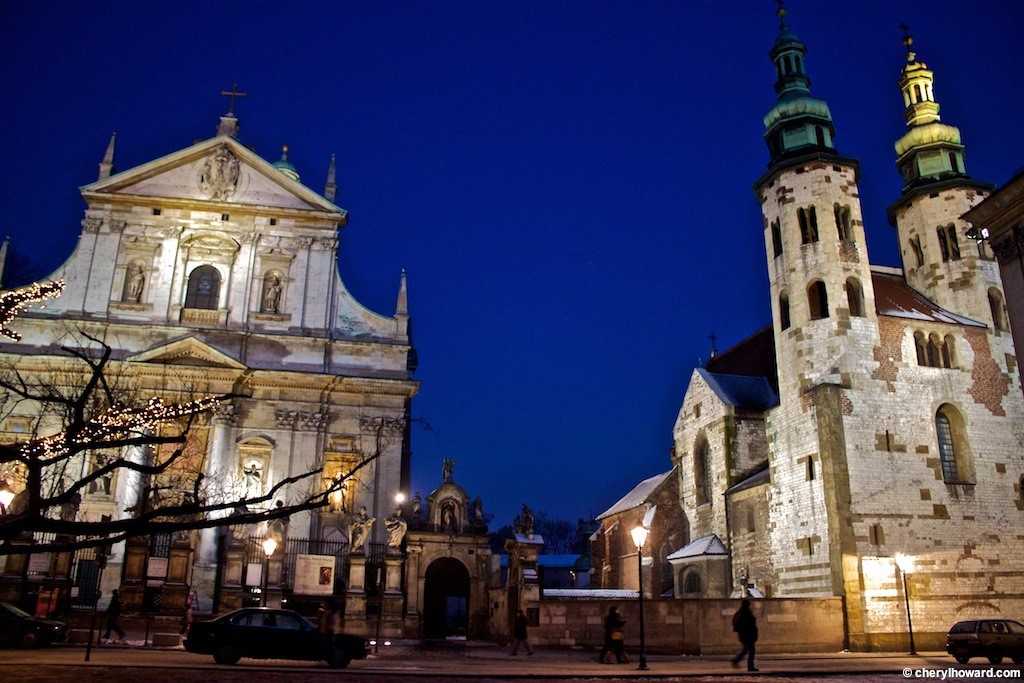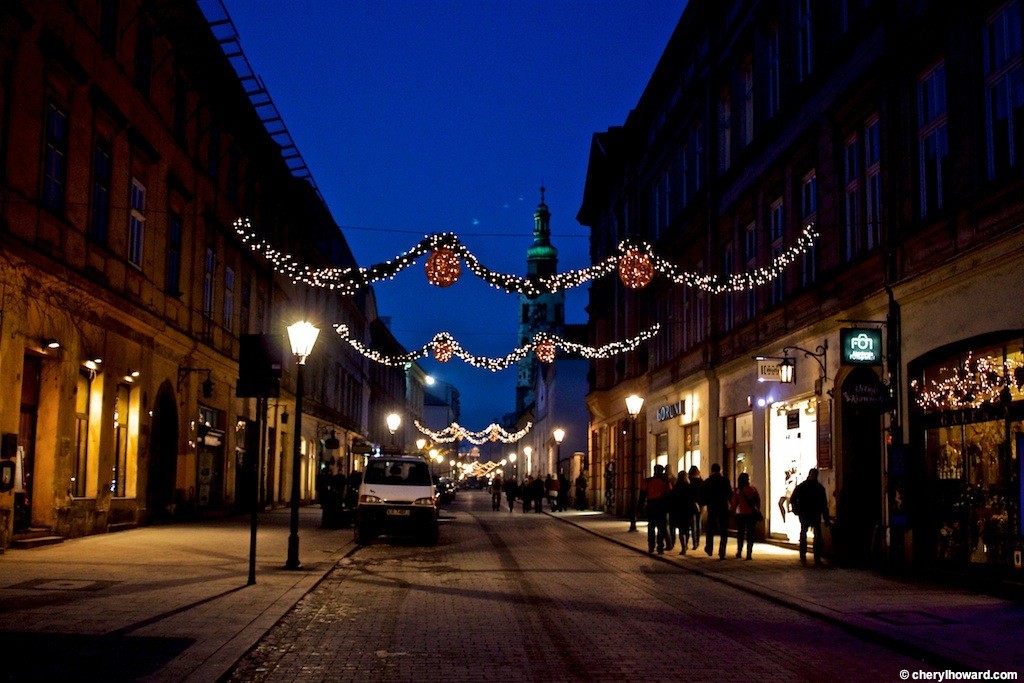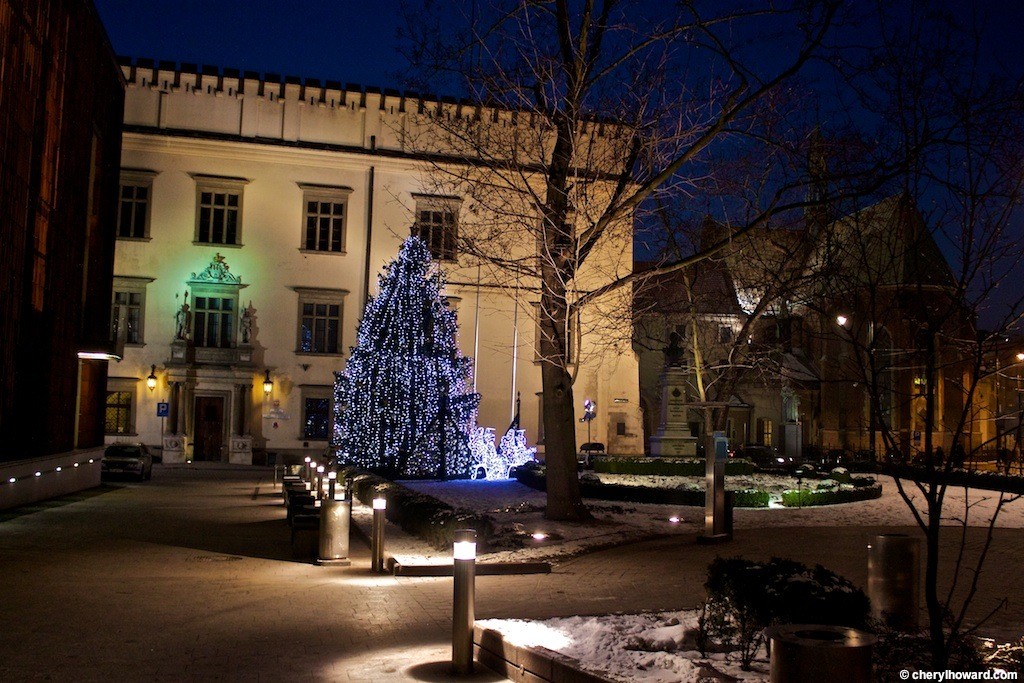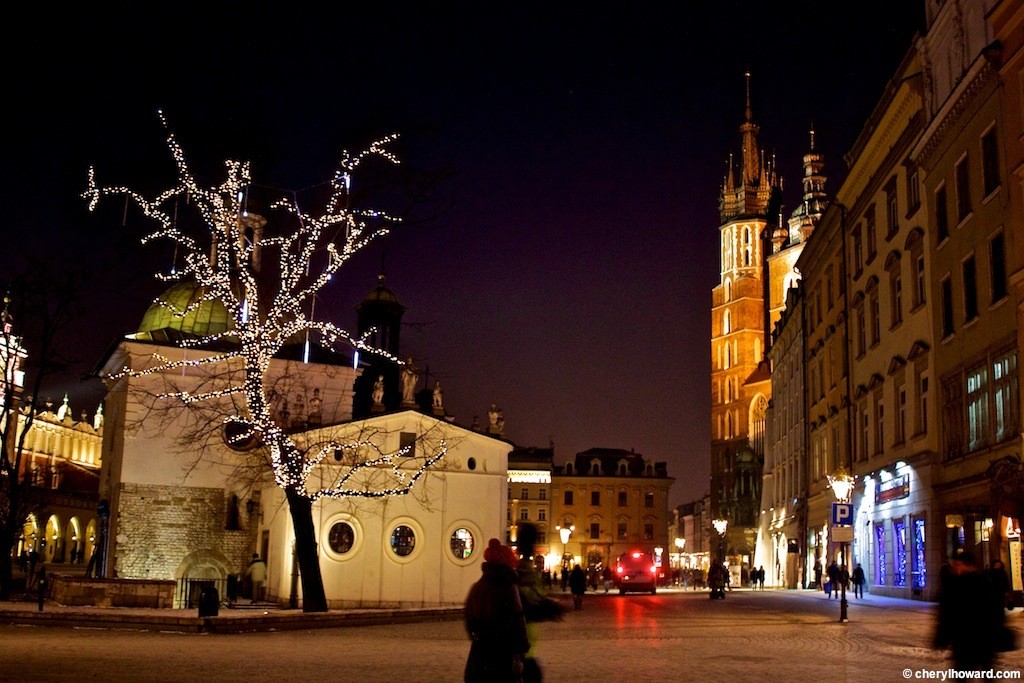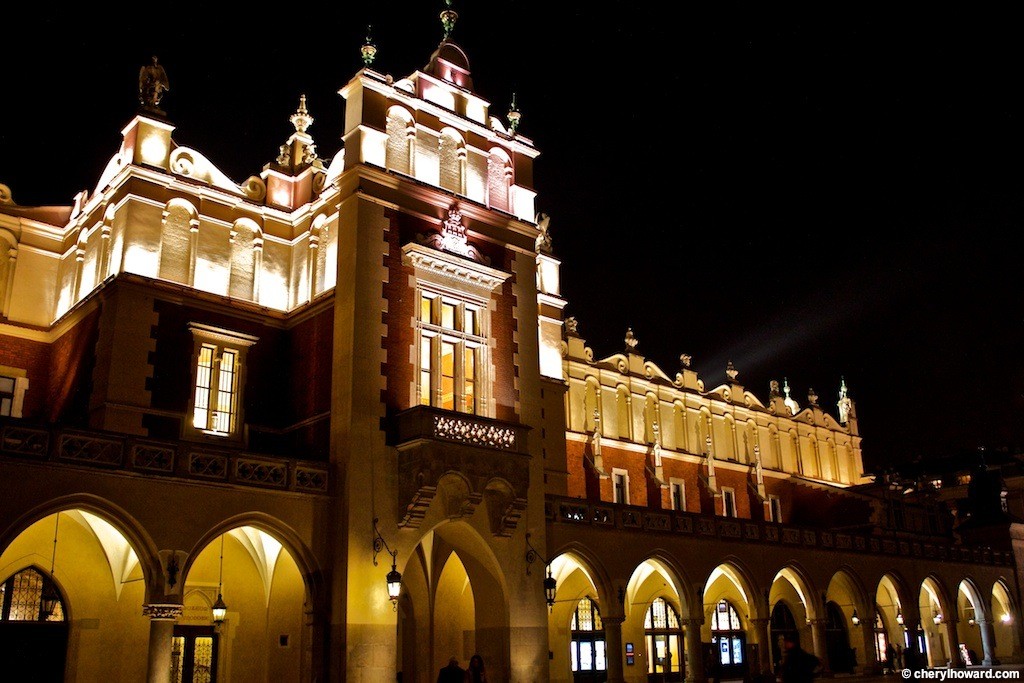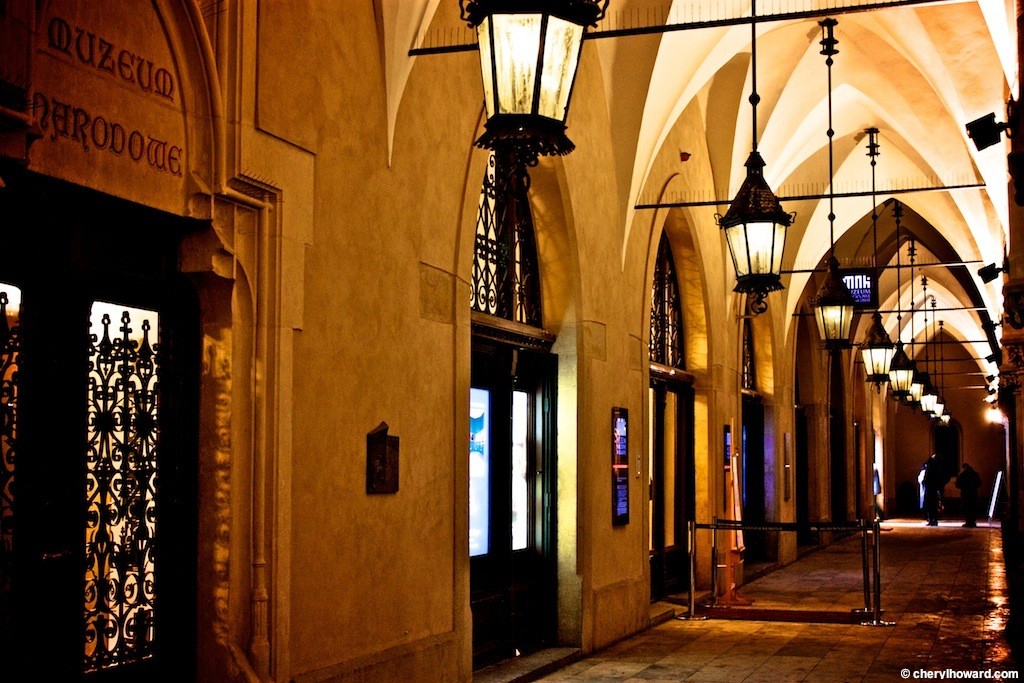 If I hadn't already been in love, I certainly fell a little harder.
Krakow, you've made your way into my heart and I'll be back to see you again someday! We were only together for one weekend and there's so many other things I want to do like visit the inside of Wawel Castle to see that crazy fire breathing dragon and pay my respects at Auschwitz.
Good To Know
1) If you like Poland, read these other blog posts for some travel inspiration:
2) Want to experience Krakow on a guided tour? Book now.
3) Need a hotel in Krakow? See available options on booking.com.
4) If you road trip, rent a car while you're in Poland.
If you like this post, share it on Pinterest.

*Disclosure – This post contains some affiliate links. If you book a tour, car rental, or hotel, I'll earn a tiny commission at no extra cost to you. Thanks for your support!