The Unvertical aka the Drunken House in Sopot – Hmm … was something wrong with my iPhone 4s' camera lens? Nope! Not at all. What you see below is real, very real.
In my ongoing quest to find all things weird and offbeat, this Drunken House in Sopot, Poland was a must-see when I spent a day exploring the city.
The Drunken House in Sopot
This rather boldly constructed building designed by Szotyńscy & Zaleski is located in Sopot, Poland on the country's Baltic coast. The designers took inspiration for their unique creation from the fairy tale drawings of Jan Marcin Szancer and Per Dahlberg.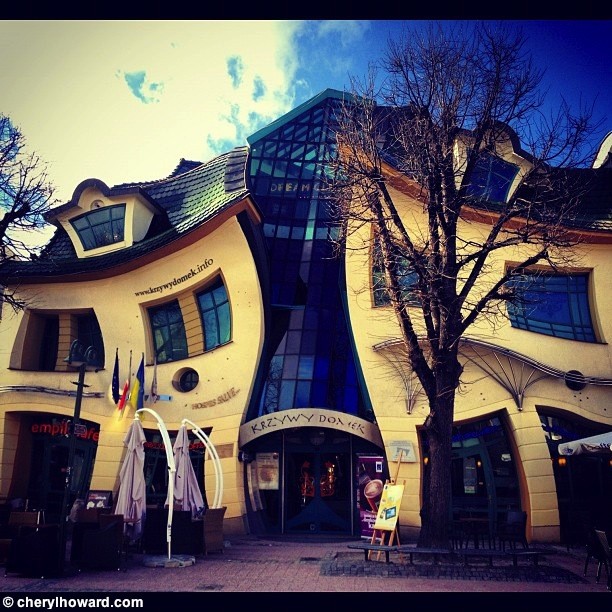 Erected in 2004, the Unvertical House or Krzywy Domek in Polish (also known as the Drunken House or Crooked House) is actually a shopping center with stores and restaurants inside.
Good to Know
Although many publications (both online and in print) will inform you that the Unvertical House was actually inspired by the architecture of Antoni Gaudi, this is not correct. You can get the full low down on the building's history by checking out the Krzywy Domek' web site.
Fore more inspiration about what to do in the area, check out how I spent my weekend in Gdansk and how I spent a day at the Baltic Sea in Sopot.
Location