Frommers recently published a list of the world's most romantic cities and Prague, Czech Republic made the cut.
A visit to Praha (as it's known to locals) will melt and soften even the coldest and hardest of hearts. A nighttime stroll across the Charles Bridge, a cruise down the Danube river, a visit to Petrin Gardens are just some ways that anyone (single or coupled) can enjoy the romance of this beautiful Eastern European city.
What many don't know is that Prague has a "dark side" and offers sites of interest that would entertain those with more unusual and eccentric tastes.
Take for example, the Sex Machines Museum. What will you find there exactly? The museum's web site sums it up quite nicely:
It is an exposition of mechanical erotic appliances, the purpose of which is to bring pleasure and allow extraordinary and unusual positions during intercourse. On an area of three floors there are more than 200 objects and mechanical appliances on view, a gallery of art with erotic themes, a cinema with old erotic films, erotic clothing and many other things pertaining to human sexuality.
Maybe you're a history buff, especially fascinated with the middle ages? Take yourself to the Museum Of Torture, conveniently located in the heart of Prague, beside Old Town Square, close to the Charles Bridge, the Astronomical Clock and many other tourist attractions.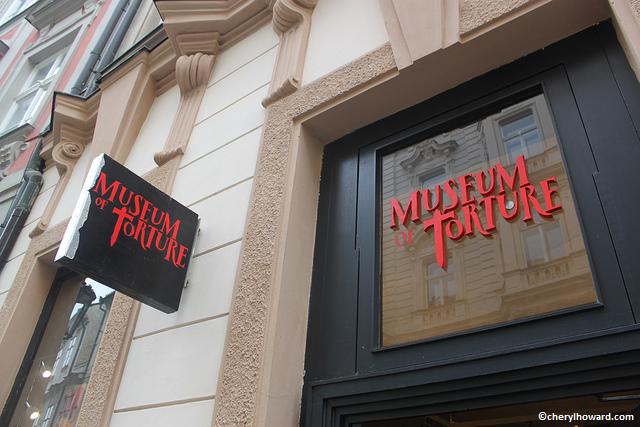 For 150 Czech Krona (approximately $8.50 Canadian or €6.50 Euros), you can view over 60 barbaric devices used during the middle ages to illicit confessions and punish those found guilty of criminal/religious offenses. Each of the devices are explained on informational boards in both English and Czech.
The museum is appropriately situated in a dimly lit underground cave and as you make your way through the exhibit, sounds of agonized screams can heard while menacing music plays, all lending to an overall spooky experience. As the museum's space is quite small, you can complete your tour in approximately 45 – 60 minutes.
Some of the items in the collection include chastity belts, items that men would "gift" to their wives or daughters while they were away at war, ensuring their faithfulness.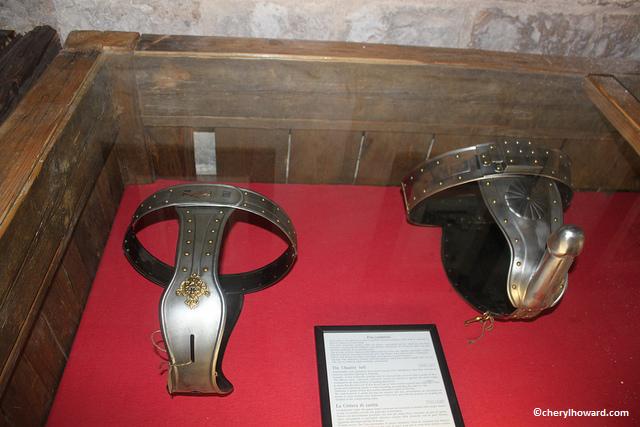 There are heavy iron masks which petty criminals would be forced to wear for a specified period of time. These masks would identify them as criminals wherever they went and ensure bad treatment from others. Some of these masks actually had spikes on the inside, painfully piercing those who wore them.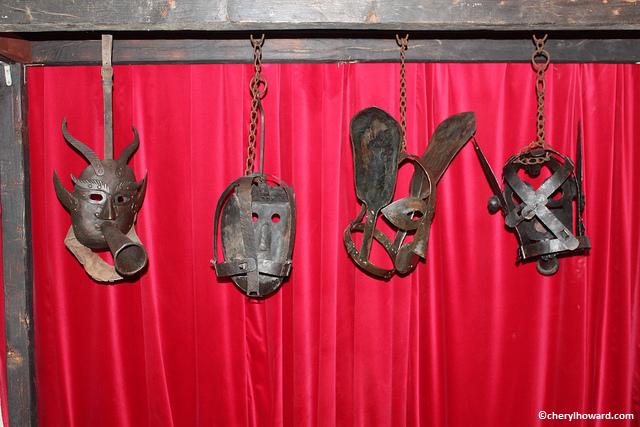 Also featured is the classic guillotine used to cut off people's heads.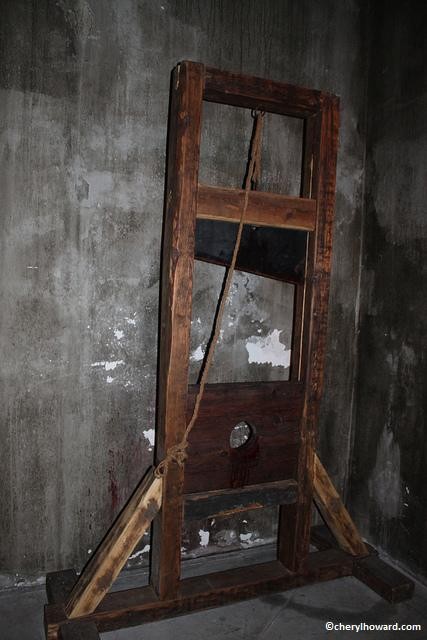 One of the most astonishing pieces is the "Iron Maiden", a chamber used to enclose a human being. Once inside victims were either slowly tortured or killed using spikes, knives and nails, all while they were standing.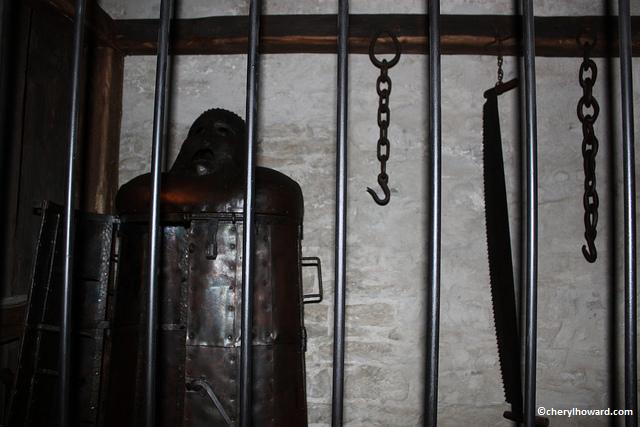 This is not a fun place. It's not for children. In fact, there are many adults who won't be able to complete the tour without rushing through. As many online reviews have stated, The Museum of Torture is not for the "faint of heart".
While interesting, it serves as a grim reminder of how poorly humans can treat one another. As you look at the devices and read about how they were used, you'll cringe. You may even cry. You'll wonder how people could have taken pleasure from the torture and murder of others. You'll leave thankful our society evolved past the dark ages.
Are you interested in seeing other lesser known sites in Prague? Check out this great list of Top Alternative Things To Do In Prague.
If you like this post, share it on Pinterest.