Without a doubt, one of the greatest ways to explore a new city is with your own two feet. During my crazy travel career, I've been lucky to see plenty of places and have some pretty cool experiences that saw me walk around Prague Castle on a snowy day, get lost on the streets of Havana and wander around Amsterdam.
I was a teensy bit doubtful that Lisbon could continue to impress me – as the night before, we'd been treated to a whirlwind motorcycle tour of Lisbon at dusk. Watching sunset over the city was seriously one of the most romantic and swoon worthy experiences of my life.
A Walking Tour of Lisbon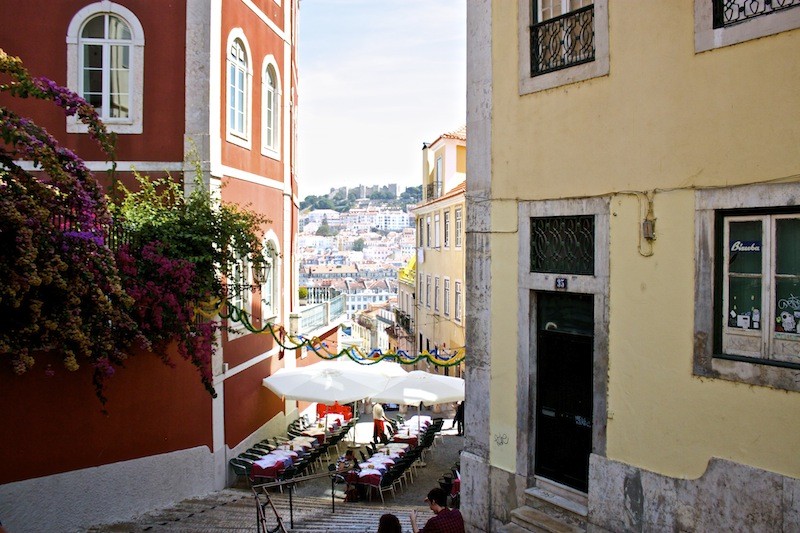 Then the very next day, we did a tour with Urban Adventures, who are unfortunately no longer offers tours in Portugal. We're still featuring photos of our experience though, because during our walk, I once again found myself overwhelmingly impressed. It turned out that a walking tour of Lisbon was all it would take to make me come to adore the city even more.
We recommend booking tours in Lisbon with Get Your Guide. From walking tours, to food tours, day trips, and more, they'll take care of you while you're in Lisbon.
Lisbon Architecture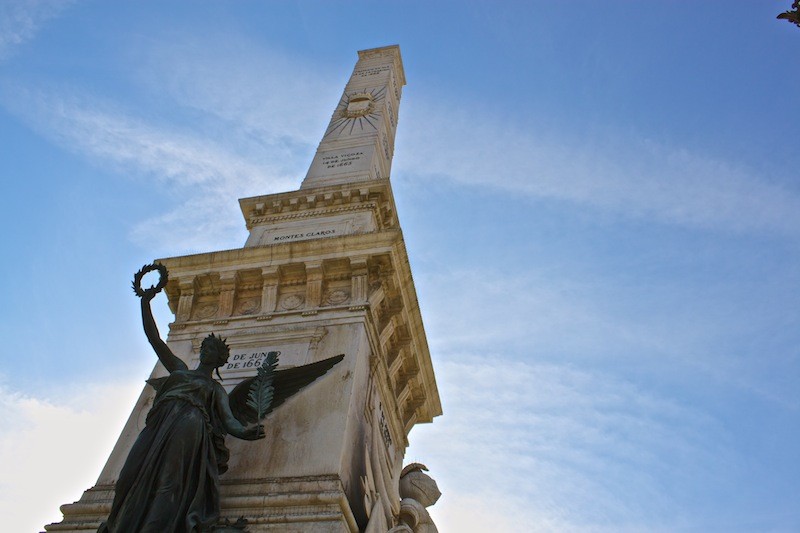 The tour takes you to some Lisbon's most elegant squares. The city's architecture, although much of it fading and falling into disrepair remains stunning and absolutely beautiful.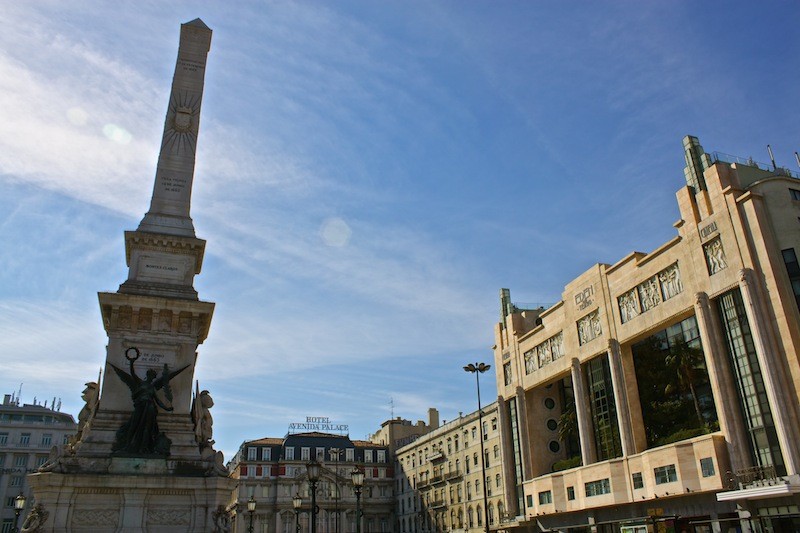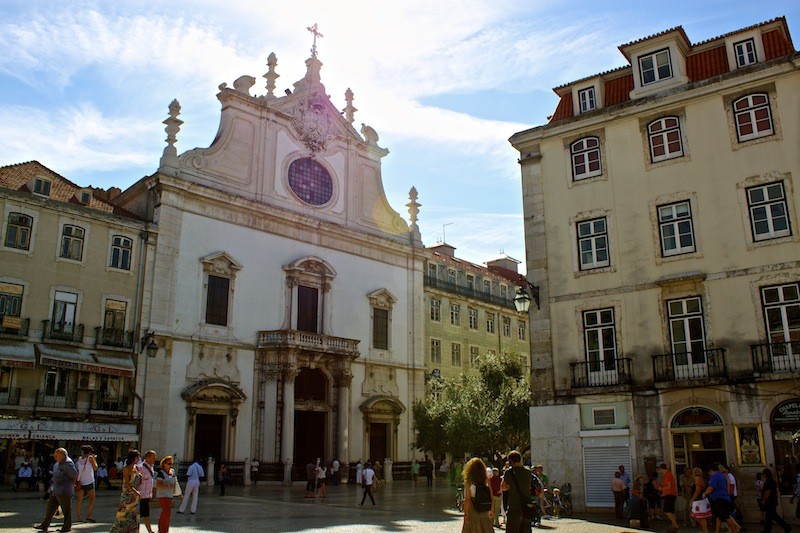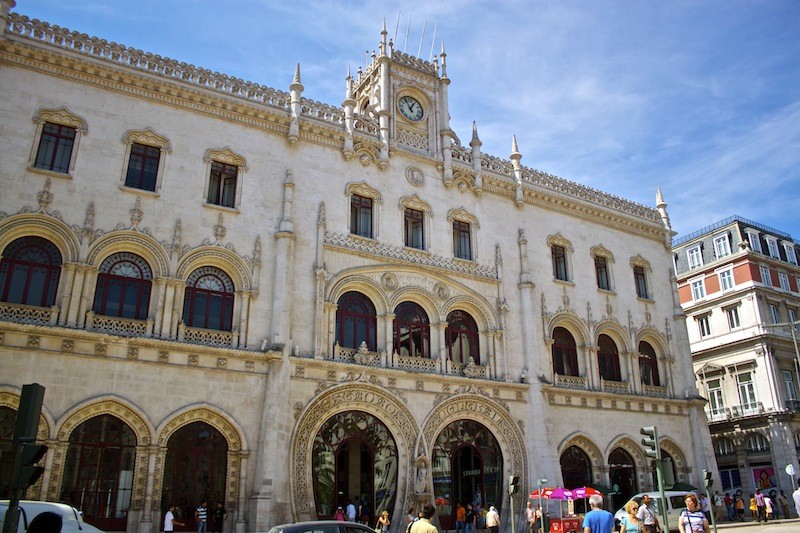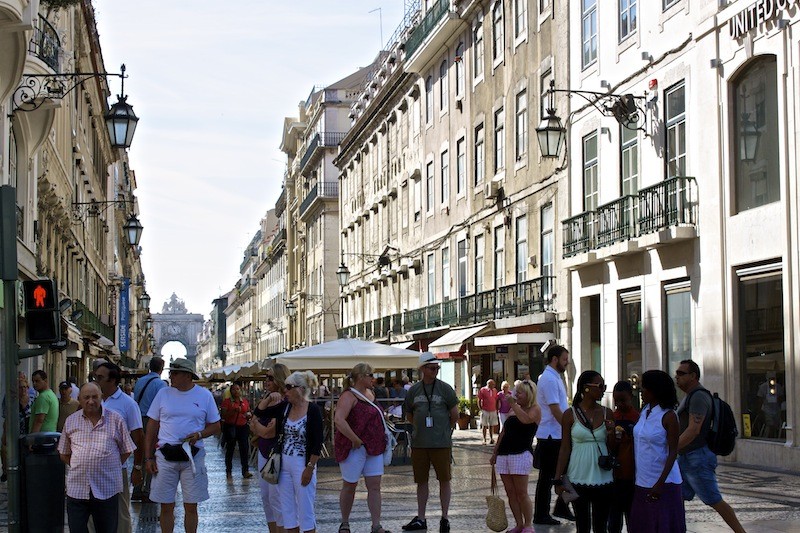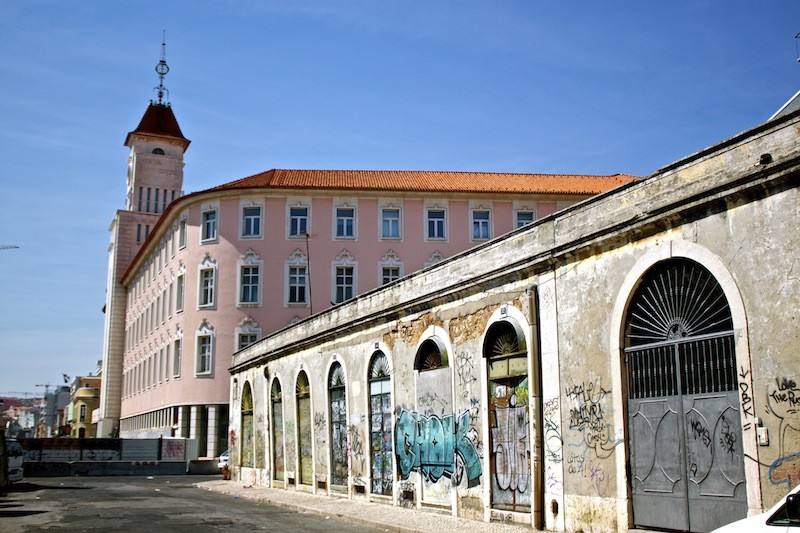 Portuguese Pastries and Cool Cafés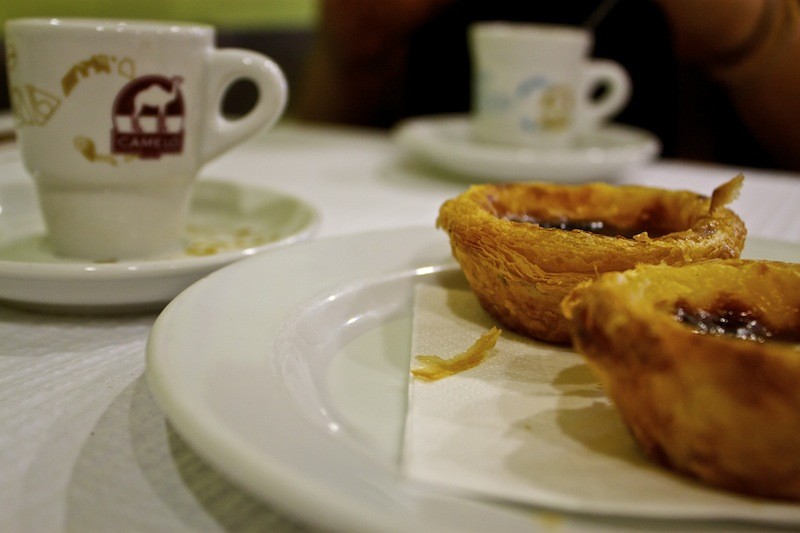 If you plan on visiting Lisbon, I'd suggest going on a diet before you get there and to continue daily exercise once you arrive. Doing a walking tour of Lisbon definitely helps! It will allow you to eat lots of Portuguese pastries without feeling guilty.
I'd suggest pairing your pastry with a coffee and hanging out at cool cafés like this.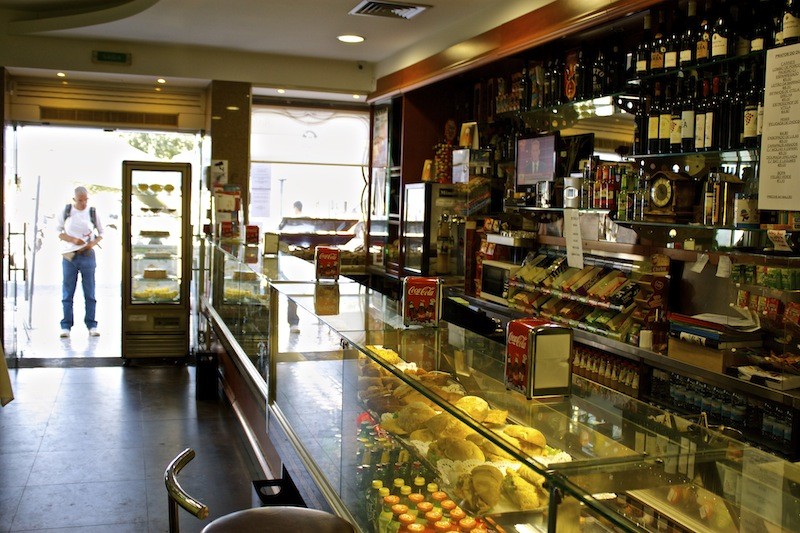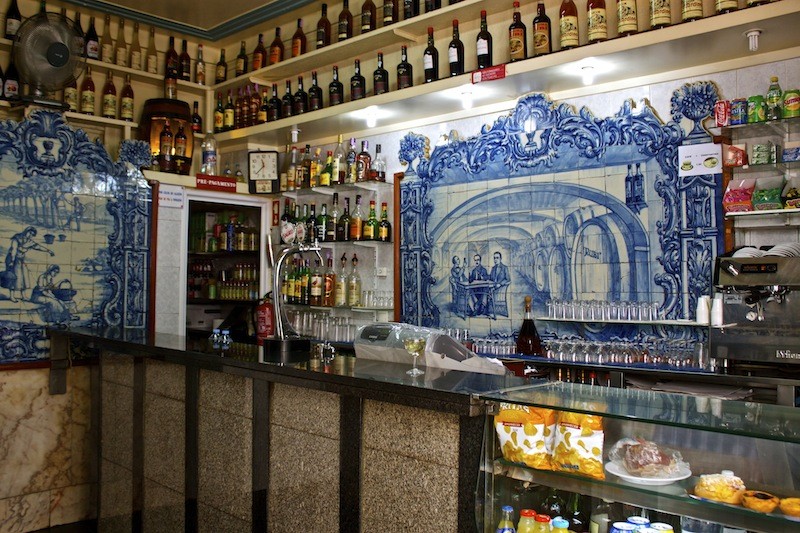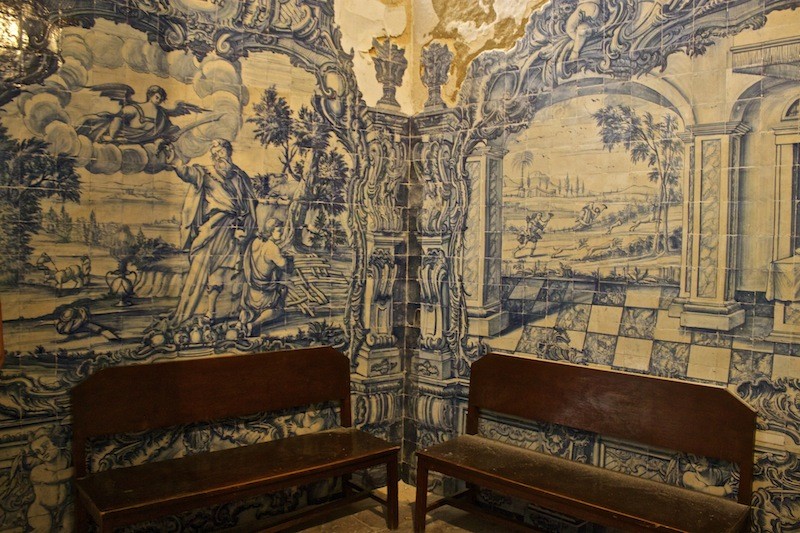 Multicultural Lisbon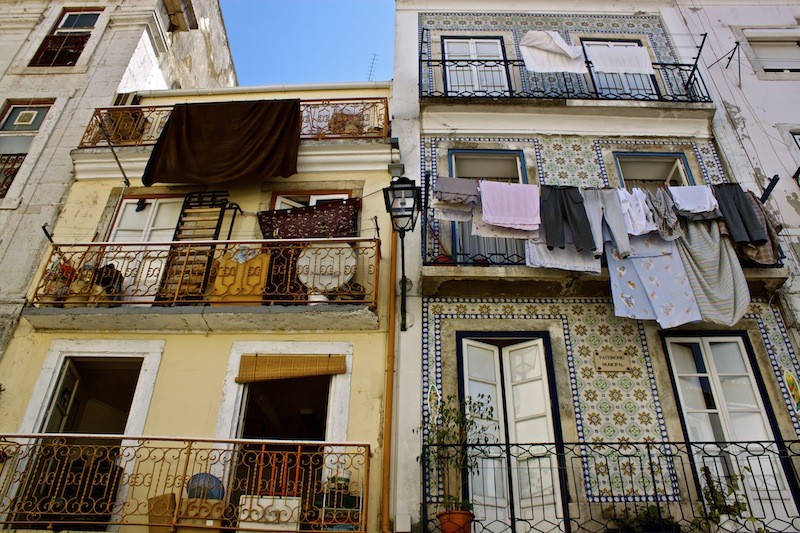 You'll also roam through some of Lisbon's most multicultural and bohemian neighbourhoods like Mouraria, Chiado, Bairro Alto and Bica. This was my favorite part of the tour as we really got a feel for everyday life here.
Among my favorite photos were these of the one car trams, a system in operation since 1873.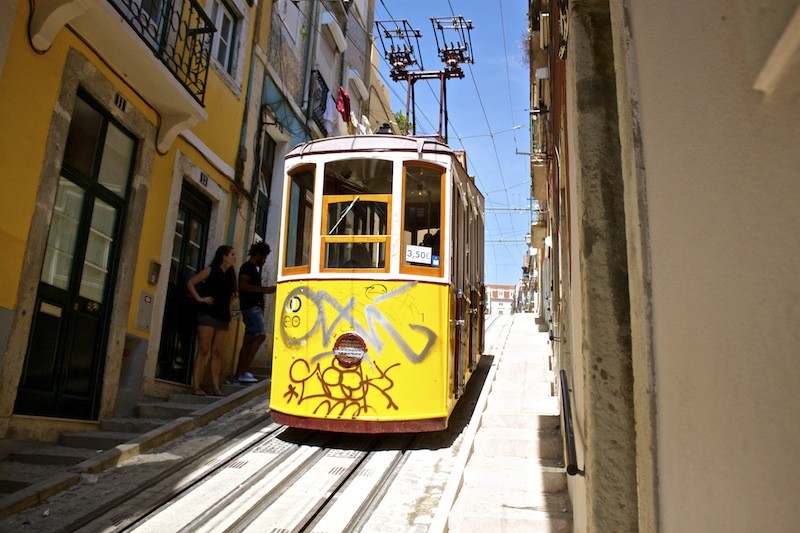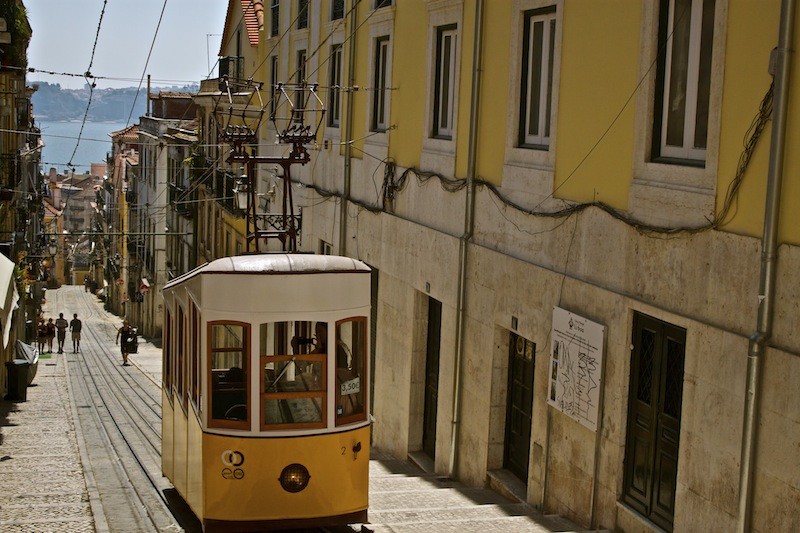 Lisbon Street Art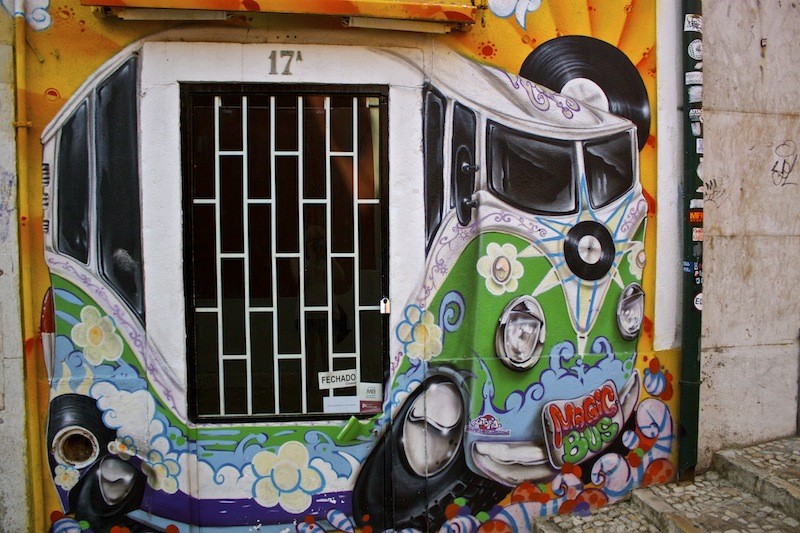 Of
course, there was some nice street art along the way. You can find a much better account (and photos) of Lisbon street art over at unurth.com.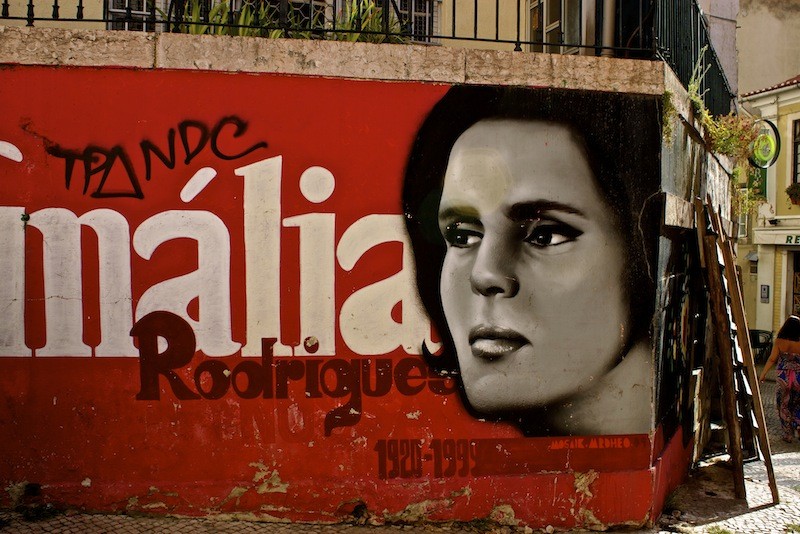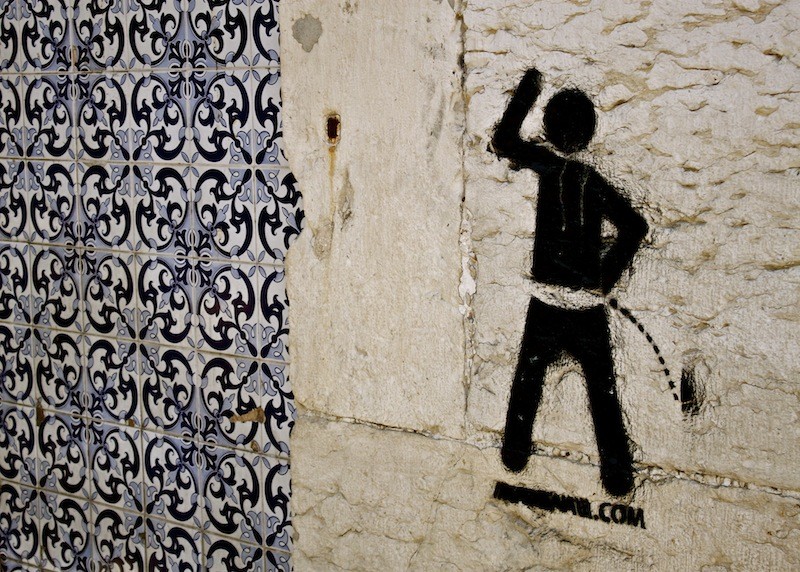 Cacilhas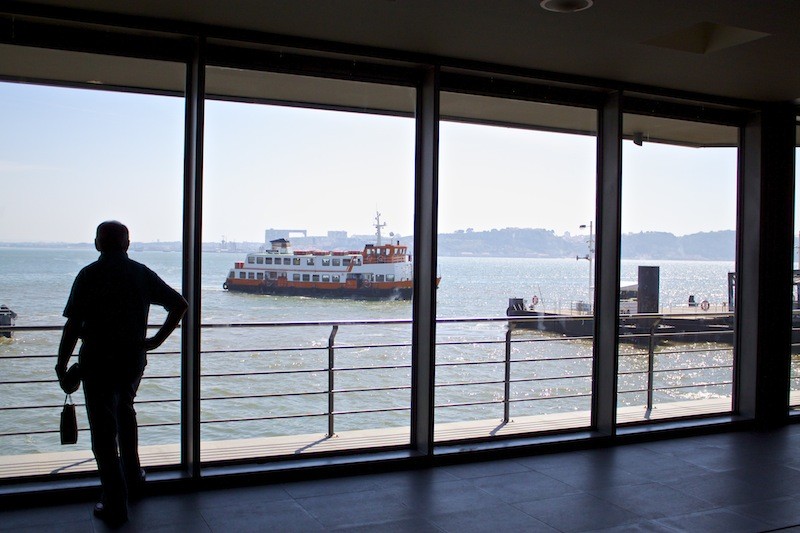 Lastly, we took a ferry across the Tagus River to Cacilhas where we chowed down on seafood and sipped vino verde! But not before stopping for a cliched photo opportunity. This is me, loving Lisbon.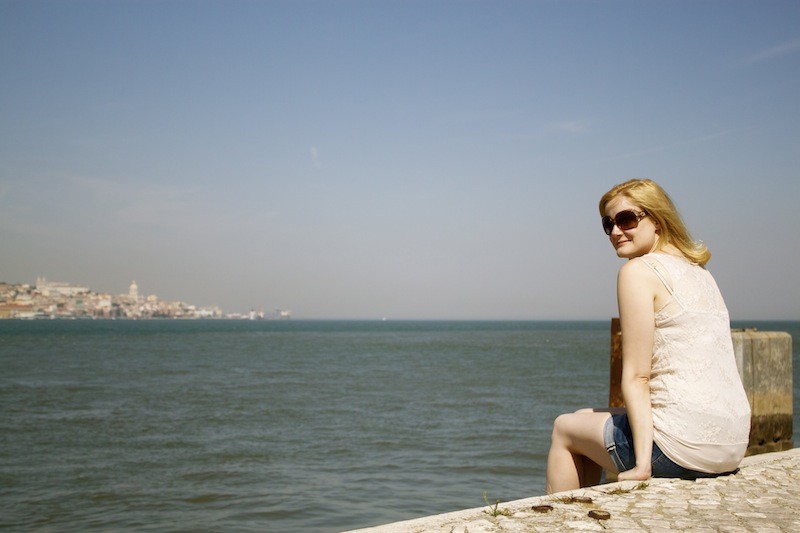 What do you think? Would you take a walking tour of Lisbon for yourself? Tell us your favourite things about Lisbon in the comments down below.
A Walking Tour of Lisbon: Good to Know
1) If you're doing a similar tour in Lisbon, bring plenty of water during times of hot weather to stay refreshed along the way. Also, wear comfortable shoes as there is a lot of walking.
2) If you need somewhere to stay while you're in Lisbon, check out your possibilities with booking.com.
3) Find something fun to do in Lisbon and take a guided tour with Get Your Guide.
4) For more Portugal related content, check out some of our favourite posts.
*Disclosure – My time in Lisbon was complimentary, courtesy of Housetrip. Any opinions expressed here are entirely my own. This post also contains some affiliate links. If you book a tour or hotel through any of these links, I'll earn a tiny commission at no extra cost to you. Thanks for your support!