On one of my last trips to Budapest, I set out to explore some new weird and offbeat places throughout the city. Before that, I'd experienced the invisible exhibition where you learn firsthand how life can be for the visually impaired and I even ran on a spaceship with aliens in the now permanently closed, Area 51 Project. This time around, I checked out the Ronald Reagan statue and continued with the Michael Jackson memorial tree. Next up on my list was the Columbo statue.
The Columbo Statue In Budapest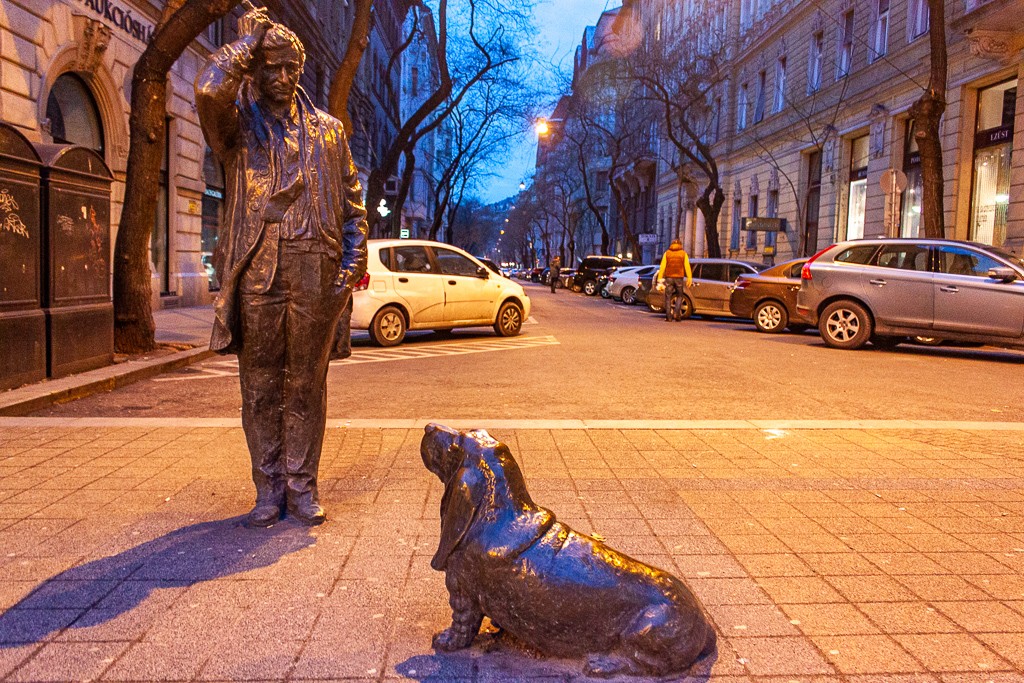 In Budapest, you'll find America's most beloved television homicide detective, Frank Columbo, immortalized with a life-bronze statue. With his trademark cigar in hand, messy hair, and rumpled raincoat, accompanied by his faithful canine companion "Dog", one's left to wonder why – why does this statue even exist and why is it here? Columbo was a longtime staple of American television – it debuted in 1968, aired 69 episodes over 11 seasons (with some gaps along the way), and finally wrapped up in 2003. The charming detective, known for quips like "Just one more thing", had an uncanny ability to solve the LAPD's most complex murder cases.
Such a statue would seem more likely to be located in a bustling American city like New York or Los Angeles, right? Just how did a statue of Columbo come to be a fixture along Falk Miksa Utca in Budapest's District V.? While the Michael Jackson memorial Tree and the Ronald Reagan statue have way more obvious reasons for being in Budapest, the placement of the Columbo statue is definitely lacking in sound logic.
Recommended reading: Read how others have answered the question about why there's a Columbo statue in Budapest with – What's the story behind this statue of Columbo and his dog in Budapest? Or watch this video from Atlas Obscura.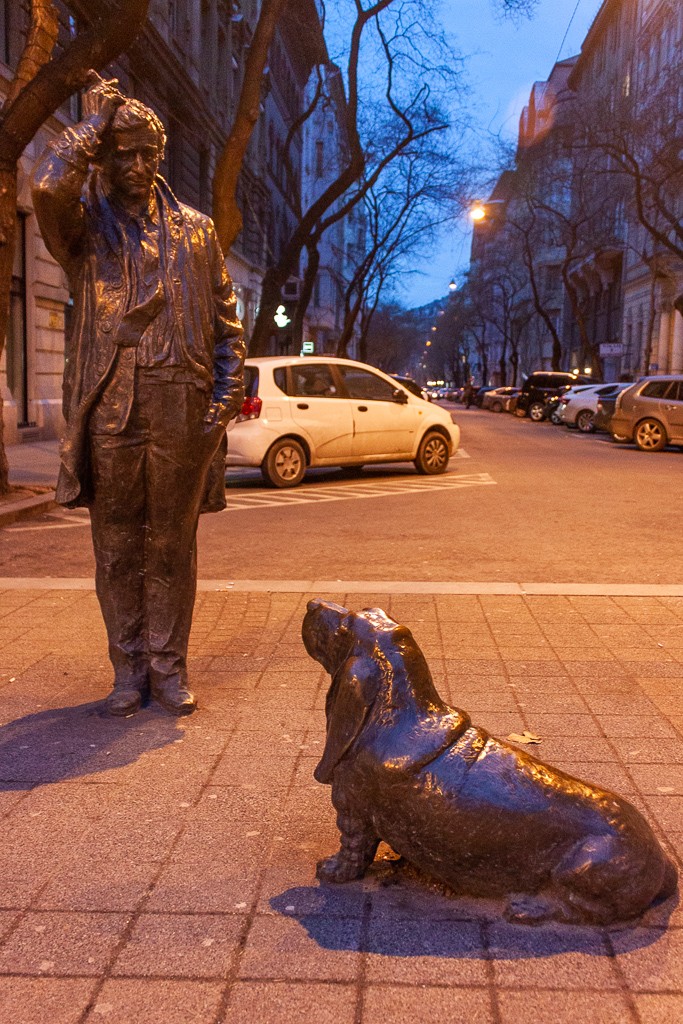 While it's known that Columbo actor Peter Falk has Hungarian roots, rumor has it that he's also related to 19th-century politician, journalist, and author, Miksa Falk. The Colombo statue is even located on a street of the same name. Many think the familial connection is a stretch though, with no one ever having proven it's actually true.
The statue was unveiled in 2014 as part of a local rejuvenation project, three years after the death of Peter Falk. With the delay between his death and the building of the statue, many have questioned whether it's really a meaningful tribute or memorial at all. It's suspected that the local mayor at the time, Antal Rogán, pushed for the building of the statue to gain votes for an upcoming election. The basset hound statue isn't really a tribute to Dog either, as it was modeled after a local canine, Franzi – who actually attended the statue's unveiling ceremony in real life.
Whatever the reason this statue exists and whether or not Columbo has legit ties to Hungary, this quirky, cute, and delightful statue is still something to be enjoyed. If you're a hunter of the weird and offbeat like me, go out of your way to visit the Columbo statue while you're visiting Budapest.
So that's the story of the Columbo statue in Budapest. What other weird and offbeat things to do can you recommend in Budapest? Let us know in the comments below.
Location
Columbo Statue
Budapest, Falk Miksa u., 1055 Hungary
Good To Know
1) Visiting the statue is free of course, as it's open to the public 24/7.
2) Need a hotel for your time in Budapest? Review options on booking.com.
3) Want to experience more of Budapest on a guided tour? Book one now.
4) If you like Budapest as much as I do, read these posts for all the travel inspiration you'll ever need.
5) If you're looking for even more things to do in Budapest, read about the best Budapest ruin bar crawls.
*Disclosure – This post contains some affiliate links. If you book a tour or hotel, I'll earn a tiny commission at no extra cost to you. Thanks for your support!