You already know that I think Berlin is cool. But I thought it was time to let others weigh in on the topic. For this rather fun post, I partnered with good friend Fiona Laughton and Lingoda, an online language school, to document some of our favorite things about Berlin:
'How can you leave Australia?' asks every European ever, having fetishized my sun-soaked country via the glossy travel brochures or the gap year experience that can be best summed up as fruit picking, box wine, pashing, and tanning.
For the lifestyle change, I always reply that I work less in Berlin, don't own a car, and have more time for my hobbies – plus, the flexibility of my freelancing life offers me a chance to work remotely, servicing clients from anywhere in the world. Freelancing, of course, also has its own unique challenges, including fighting hard to be paid fairly and the challenge of dealing with Germany's infamous bureaucracy. This is often best tackled with equal doses of zen and humor.
The red tape headaches increase for those migrating to Berlin (versus another part of Germany). This often means waiting months for appointments and spending a lot of time getting all your paperwork in Ordnung. This is a great opportunity to step up your German with such [cough] sexy Deutsche words such as Aufenthaltstitel, Selbständigkeit, Kirchensteuer, and whatever the German word is for 'awesome customer service' [hint: it probably doesn't exist].
The truth is, if you seek adventure in all its forms, expat life in Berlin can be a whole lot of fun and all the personal headaches can often be worth it. Every time it almost breaks me – whether it be through hedonistic nightlife or surviving yet another winter – I pathetically come crawling back like a clingy girlfriend and muttering phrases such as 'Berlin, du bist so wunderbar' and I will never doubt you again.
A Local's Favorite Things About Berlin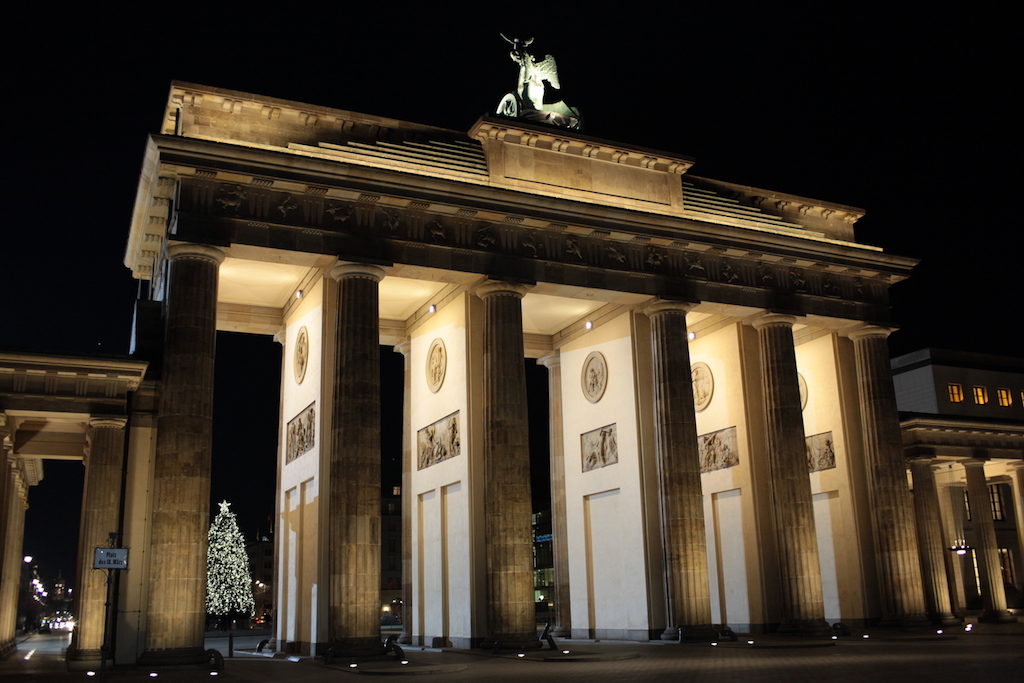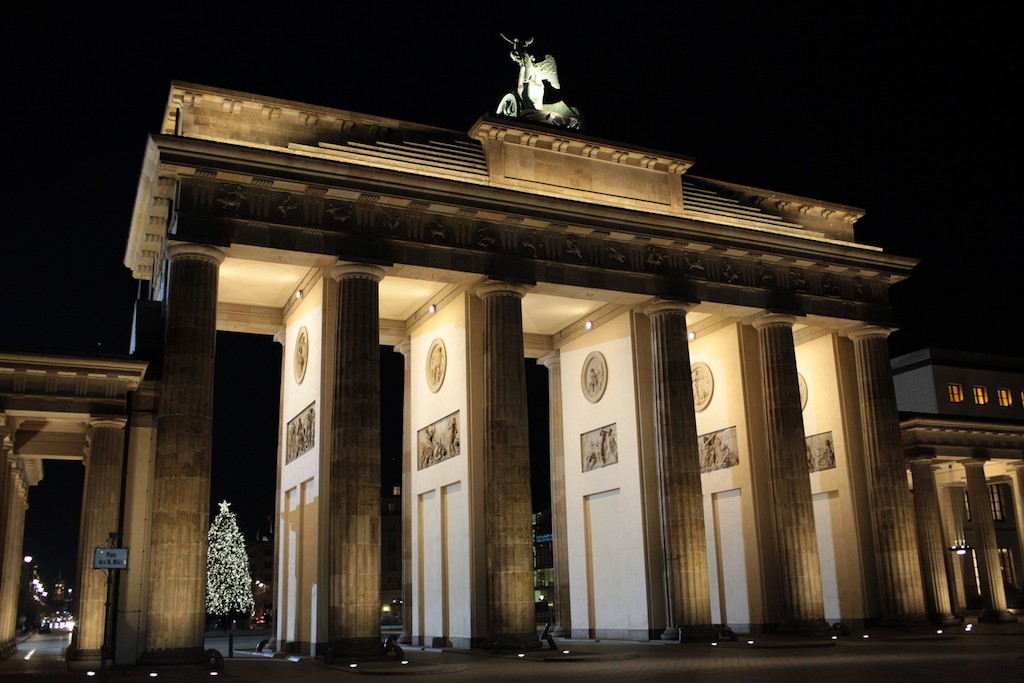 So, what makes Berlin so … Berlin? People have been writing about Berlin's "Berlin-ness" for more than a hundred years now. It's often silly, cliched, and romanticized beyond belief. But there is one thing most of us living here can agree on: it's rarely boring! Here are my favorite things about Berlin.
1) Willkommenskultur
Berlin has a long tradition of multiculturalism, as well as historically being a city of exile for many migrants, whether by choice or circumstance. It's also home to many interesting social projects designed to welcome and integrate refugees. Have you ever wondered what it's like to volunteer at a refugee shelter, teach English to refugees, why old airports are being repurposed as shelters, or would you like to teach refugees how to code?
For more information: Give Something Back to Berlin,
2) Berliners
A city is defined by its characters and weird and wonderful Berlin is no exception. I love the guy in my Kiez (neighborhood) who walks around singing opera. I love watching cranky Berliners yelling 'Fahrradweg!' when tourists accidentally wander onto the bike path. One Monday evening at 6 p.m., I saw a man dressed in full fetish gear strutting down the street – and no one looked at him twice.
3) Eckkneipen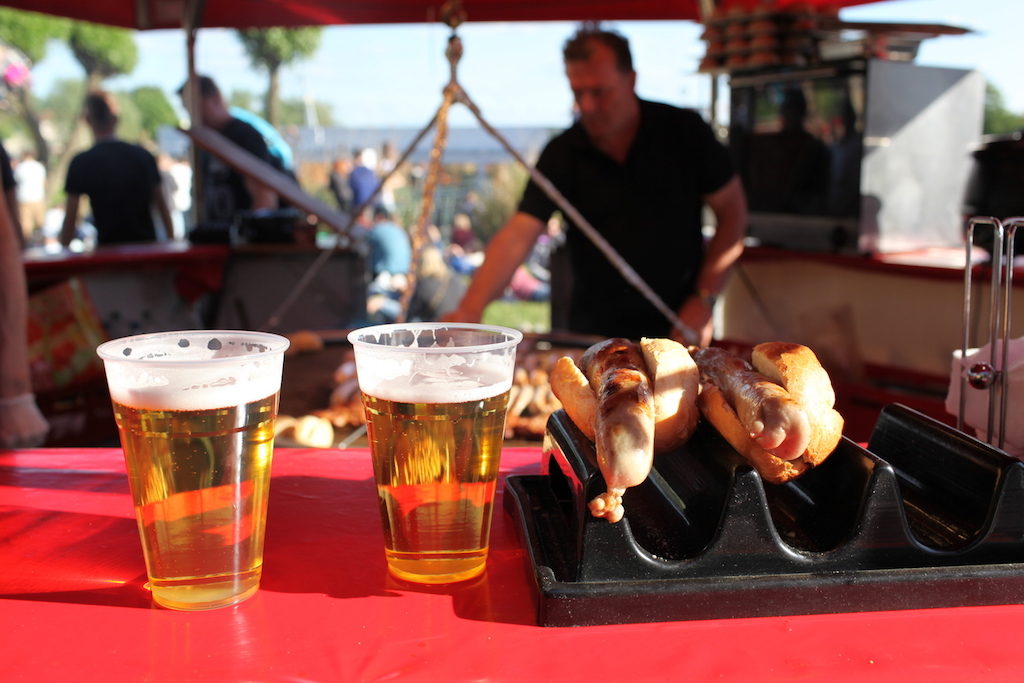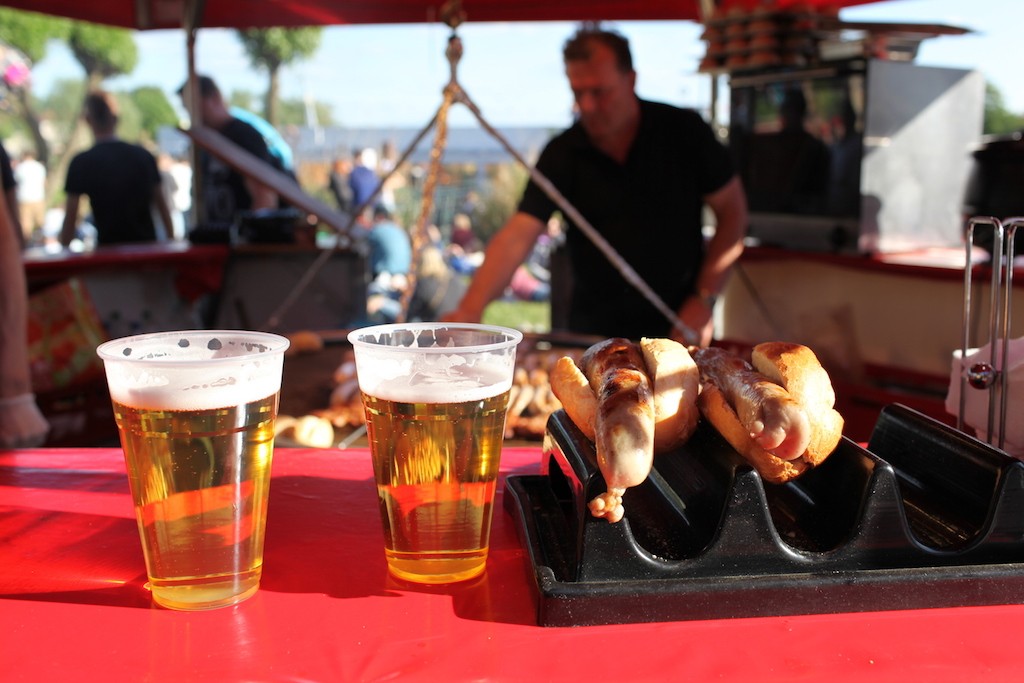 Another one of my favorite things about Berlin is the Eckkneipen (corner pub). You've made it through German school but do you know your 'Ick' from your 'Ich' yet? If you feel like brushing up on your Berlinerisch, head to the nearest Eckkneipe where you can mix with locals in a hipster-free zone. If they serve food it will be snacky and salty, the soundtrack will be a classic rock album or a FC Union game and most importantly, the beer is cheap. I love die Eckkneipe because it's so refreshingly unpretentious. I can personally vouch for the Metzer Eck and the now sadly closed, Meisterstübchen.
4) Spätis
Berliners love their Spätis, the convivial late-night convenience store that sometimes doubles as an unofficial local bar. They have been honored in photography projects, poetry, playing cards and had their Sunday opening hours defended by loyal customers. Each Späti has its own set of unique characteristics: some brew their own coffee, double as a toy shop, bakery, or internet cafe. Spätikultur has been established in Berlin for at least 100 years and is an important part of the city's cultural fabric. Have you ever tried to rustle up a nutritious meal on a Sunday evening using only ingredients from the Späti? Or wondered why so many Spätis can exist in close proximity to each other? It's a true measure of convenience to be able to buy cold beer every few meters. Simply, Spätis rock.
5) Community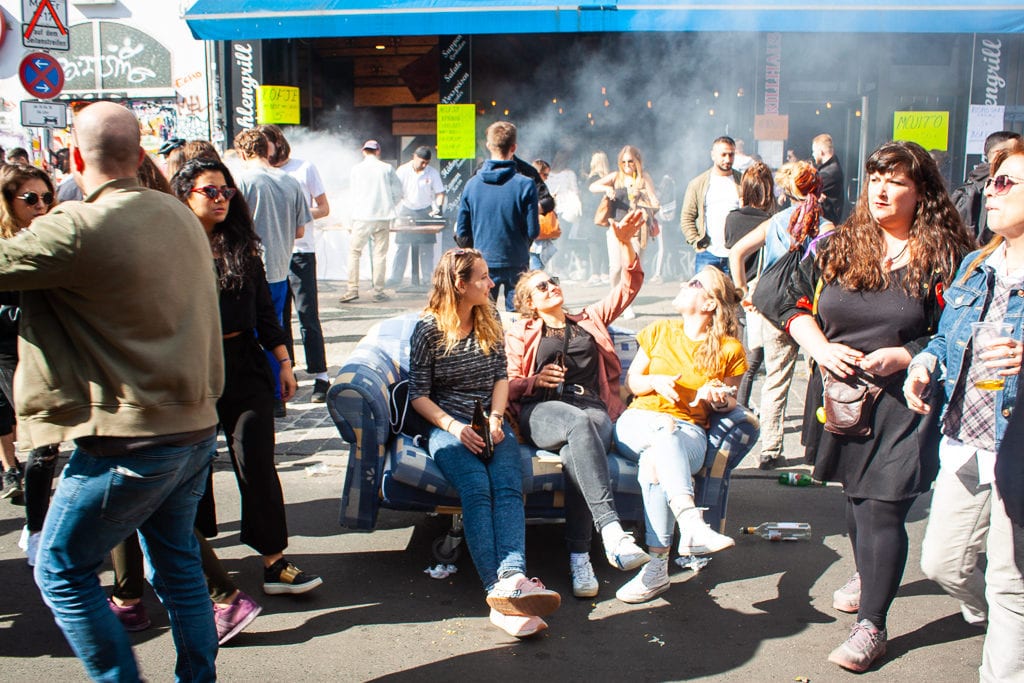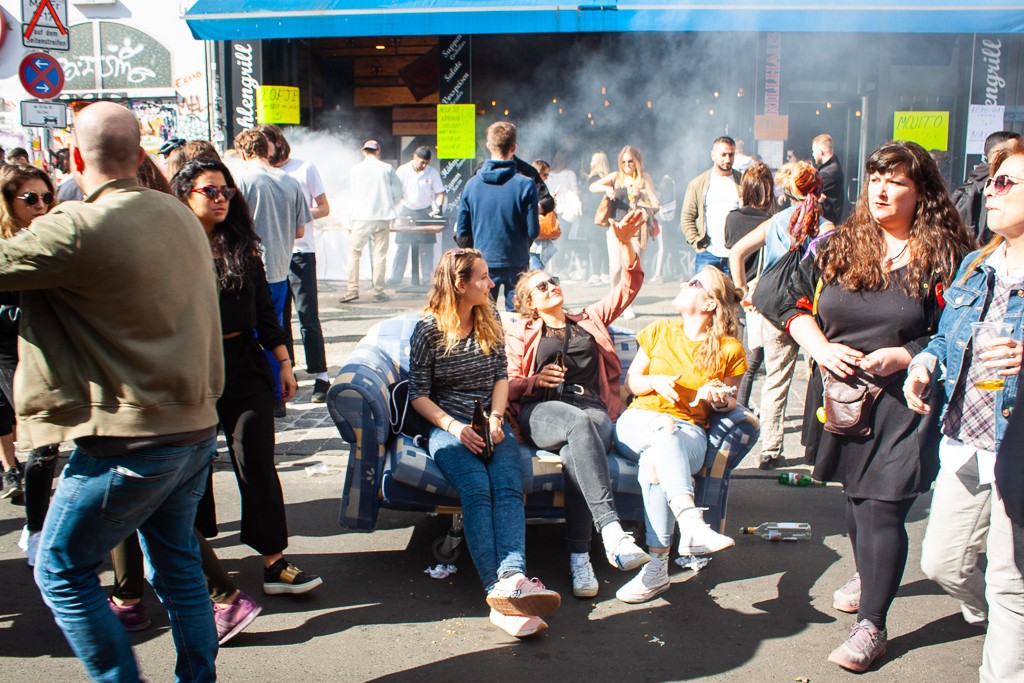 There is a community for everyone in Berlin. But sometimes the sheer amount of events happening means a ridiculous amount of choice and you just end up staying in, Netflix and Skyping friends a Kiez away (guilty). But when I do leave the house, I find people are particularly welcoming to newcomers. If you've just moved here, meeting up with other expats can be the most logical place to start. So I recommend joining a Meetup, volunteering your services, participating in a language tandem, Tindering your heart out, but basically, don't be shy and you'll soon be rewarded with a bunch of new friends from all over the world.
6) Free Your Stuff Berlin
Another one of my favorite things about Berlin is the Facebook group Free Your Stuff Berlin which features over 70,000 members and is a non-stop, beguiling source of entertainment. I've seen everything from entire empty apartments being furnished based on other people's discarded items, to heated political discussions (usually over train tickets) to more eccentric givings such as an anal douche (used) or condoms (thankfully, unused). For every annoying dickhead needing a free iPhone or not showing up to the agreed pickup time, there are also some heartwarming random acts of kindness and some entertaining WTF moments. Berlin has a culture of upcycling and thriftiness, so if you're in need of stuff or have stuff to give away, join Free Your Stuff Berlin.
7) Vegan-friendliness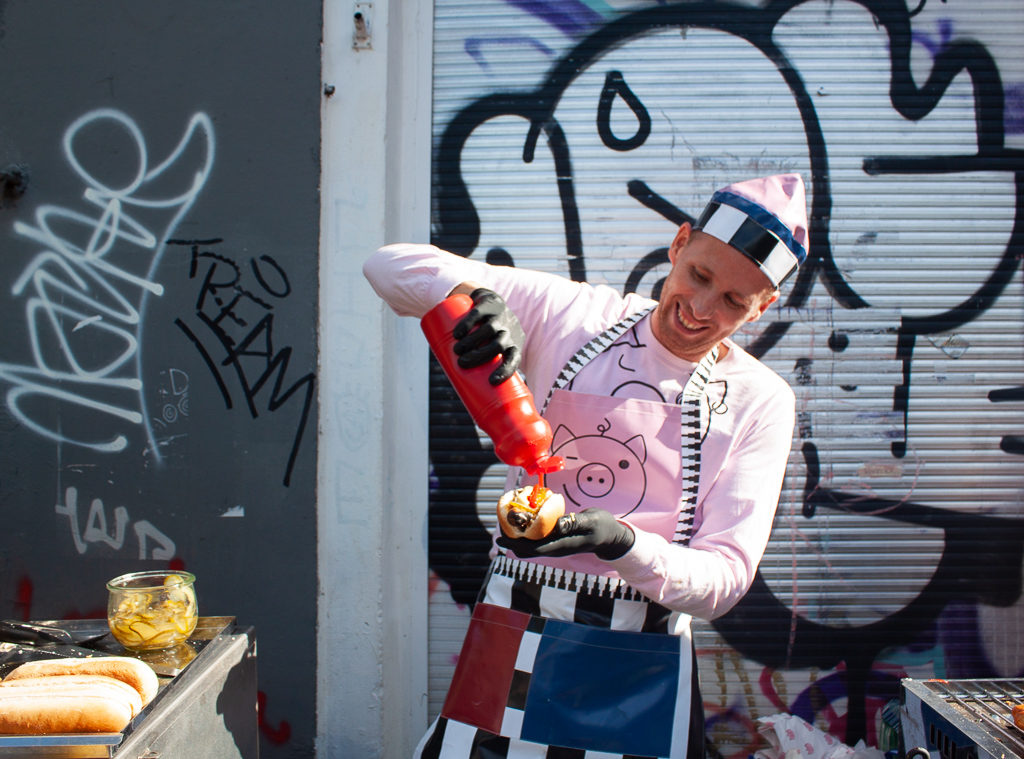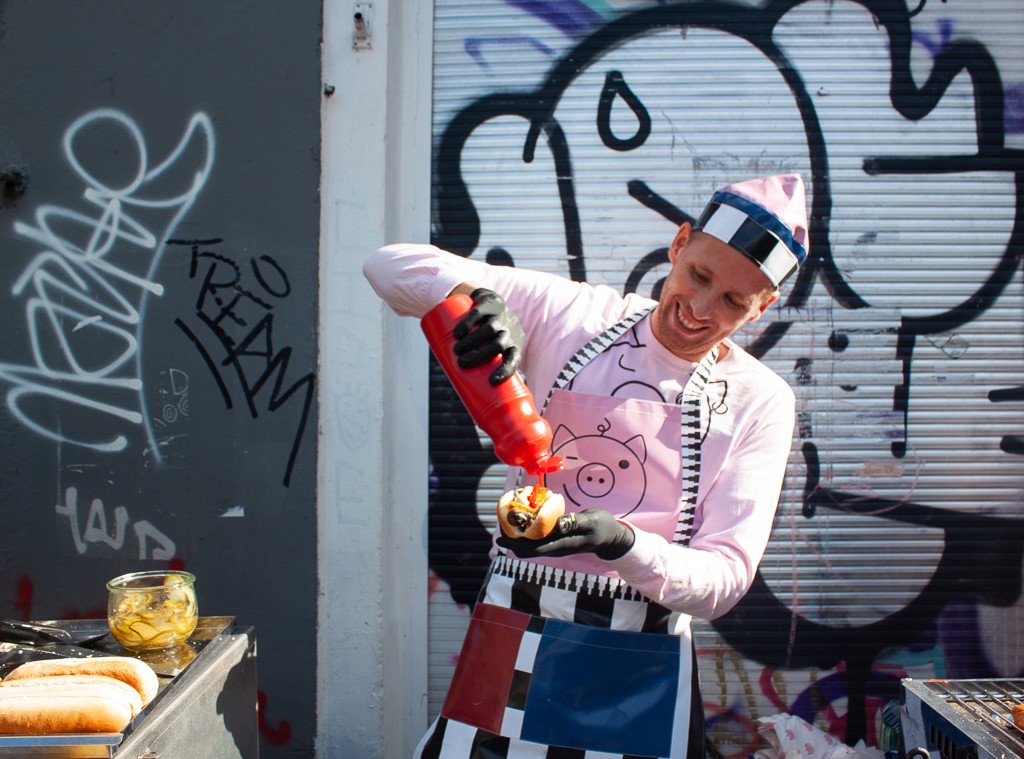 Being a vegan in Germany can require some legwork unless you are cool about surviving off potatoes (I am). Being a vegan in Berlin, however, means you're spoilt for options when it comes to politically-correct food choices! Vegan travel website Happy Cow ranks Berlin above New York, Portland and San Francisco in terms of vegan-friendliness and describes Berlin as the 'vegan Mecca of the world'. Berlin definitely had a peak Berlin moment when police had to be called to an opening of a new vegan eatery in Neukölln due to the large amount of hungry hipsters who showed up. Also, vegan currywurst is very much a thing.
8) Getting Naked
Whether it's a little FKK-inspired suntanning by the lake, or cosy-ing it up in a group sauna situation, it's a well-known fact that public nudity is socially acceptable in Germany. Berlin itself offers a variety of interesting options when it comes to legal disrobing: from a sprawling Balinese resort to artistic events such as Pornceptual, to sex-friendly clubs such as Insomnia or KitKatClub that cater to every hedonistic pleasure imaginable. Berlin is definitely not a city that is shy about showing skin – definitely, one of my favorite things about Berlin.
Recommended reading: Do Germans Swim Naked? and What It's Like Getting Naked At A German Spa.
9) Pop-up parties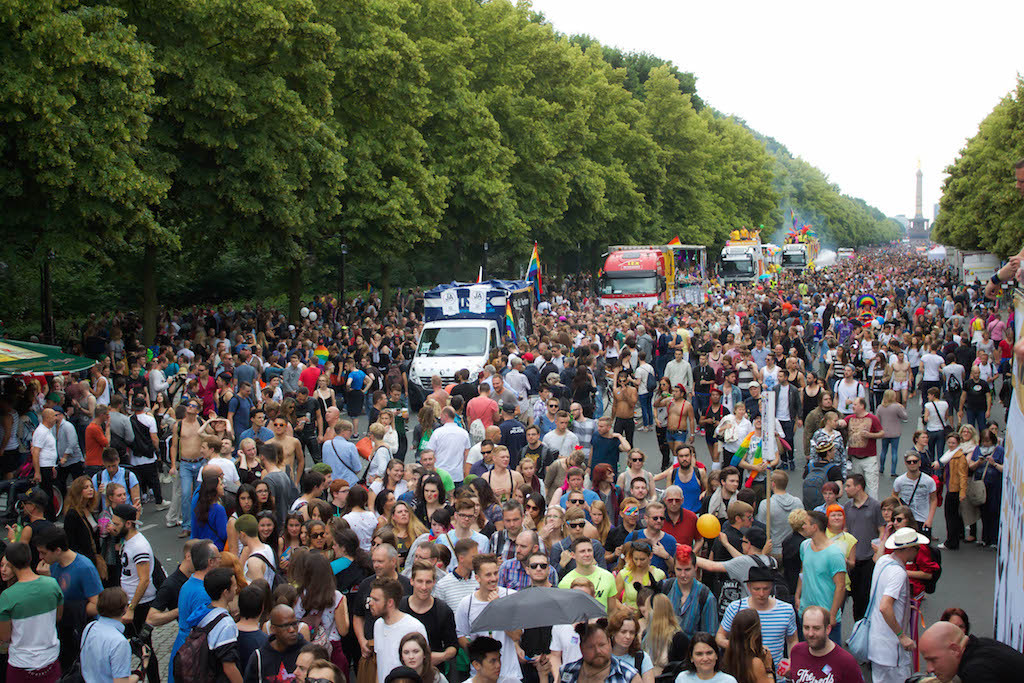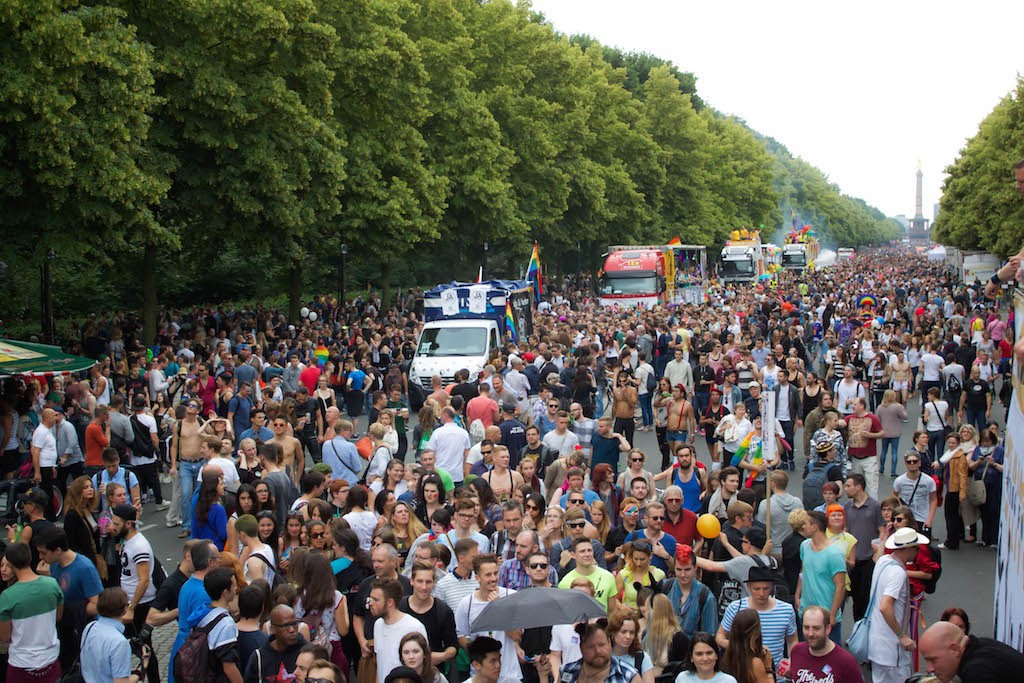 If there is a public space, it can be used for a party. Ever ridden the M10 tram or the U8 on a Saturday night? Partied in a WWII bunker? In an abandoned airport or amusement park? Did some subversive grilling beside a 'Grillen Verboten' sign? Seen the sunrise from a rooftop? Attended a Schlager Party on the Spree? Hung out on canal bridges sipping beers? Disappeared into a nightclub for days? If you can imagine it, it's definitely possible. Berlin has a knack for making the fun happen anywhere!
10) Learning German
The final item on our favorite things about Berlin list – the Teutonic tongue has a fierce reputation – and learning German in Berlin can be a frustrating experience. The flip side of Berlin's multiculturalism is the prominence of English speakers. Sometimes it's just too damn easy to work an English-speaking job, hang out with other foreigners, or with Germans who want to practice their English.
But no more excuses – if you live here, you need to learn, because who wants to be a bumbling idiot at the Zollamt forever? Luckily, there are a number of fun ways to learn German in Berlin that aren't just formal language classes. This could mean anything from dating a German, watching your favorite television shows auf Deutsch, starting your own business, or just simply going for it, mistakes be damned. Alternatively, a more flexible-based approach, such as Lingoda's online language school, now means there are no more excuses – hooray!
What are your favorite things about Berlin? Have we missed anything? Let us know in the comments below.
Good To Know
1) If you need somewhere to stay in Berlin, look at options with booking.com.
2) Make your time in Berlin special and book a guided tour.
3) If you love Germany, check out some of our other related content.
*Disclosure – In order to feature tools to help Berliner newbies, we collaborated with Lingoda. As always, any opinions expressed here are entirely our own. This post also contains some affiliate links. If you book a tour or hotel, I'll earn a tiny commission at no extra cost to you. Thanks for your support!