Cubism is an influential 20th-century art movement that was embraced by the likes of prominent artists such as Pablo Picasso. Our friends over at Wikipedia can provide a more technical explanation – in Cubist artwork, artists take an object, break it up and put it back together in an abstract form enabling the subject to be examined from multiple viewpoints and from within a greater context.
Cubism happened to be especially popular in Prague, one of my all-time favorite cities. Says Modernista, "Sharp points, slicing planes, crystalline shapes. These are the trademarks of the Czech Cubists – a unique, avant-garde group, feverishly active in Prague between 1910 and 1914."
The House Of The Black Madonna Prague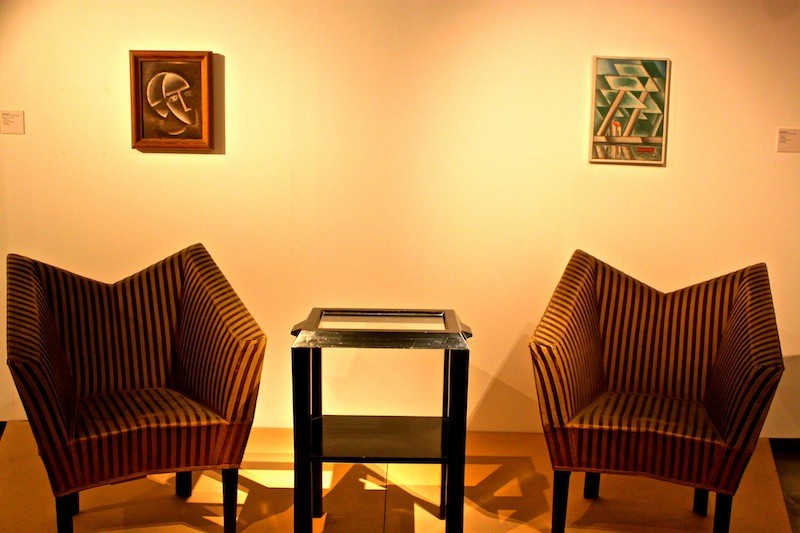 Museums usually bore me. I'd much rather explore unusual or quirky museums like the Nikola Tesla Museum in Belgrade Serbia or the Hospital In The Rock Nuclear Bunker Museum in Budapest. It turned out that I only learned about Czech Cubism by accident.
While visiting Prague a few years ago, I was eager to explore as much of the city as possible. Over the course of three icy winter days, I visited Christmas markets, Prague Castle, the Museum of Medieval Torture, experienced romance by night, and a whole lot of other fun stuff.
It was during an attempt to escape the frigid outdoors that I ducked inside the House of the Black Madonna and was surprised to discover the Museum of Czech Cubism and the Grand Cafe Orient. I ended up staying as I could think of no better way to spend an afternoon than to soak up some Czech culture and have a warm coffee.
Museum of Czech Cubism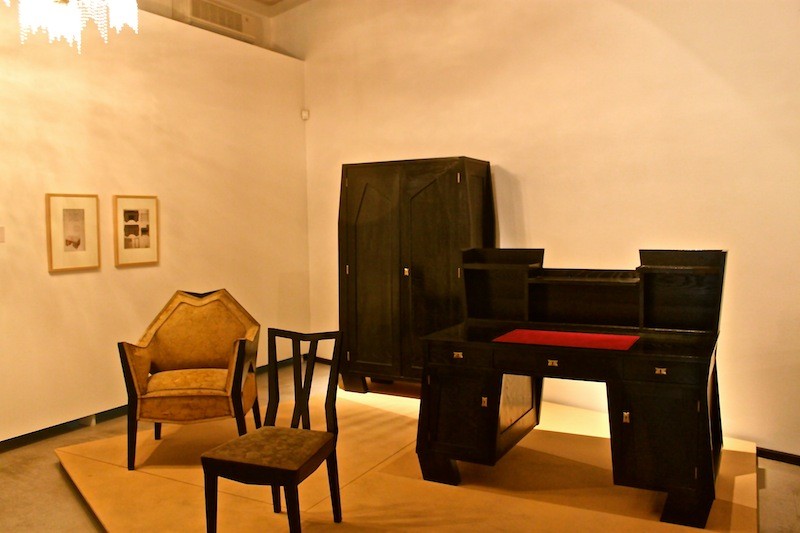 The building first served as a department store, bank offices, and office space. After the fall of Communism, it was turned into the Center for Czech Art and Culture. The museum opened in 2003 and now features Cubist work created by Czech artists including furniture, paintings, ceramics, and glassware.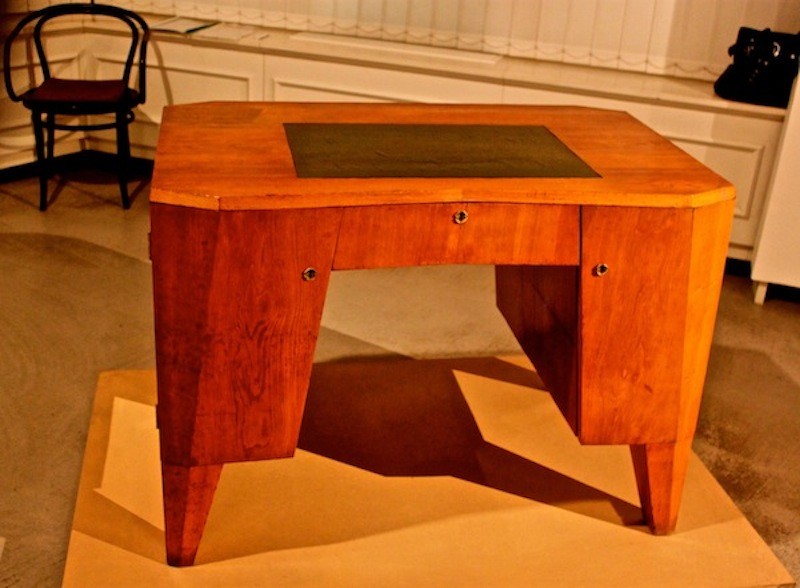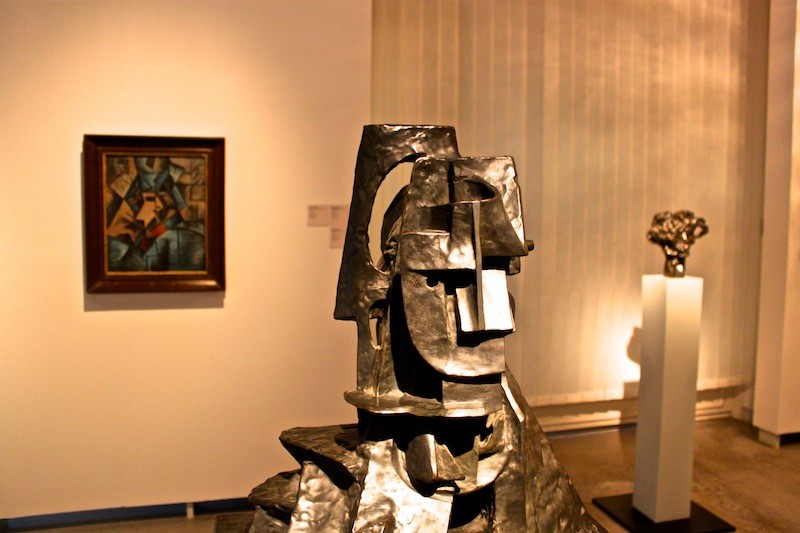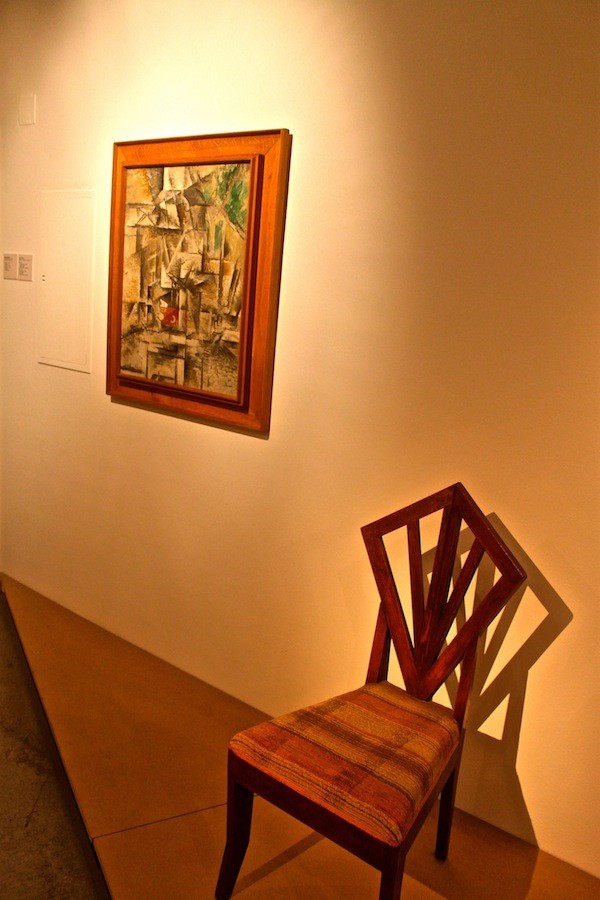 Grand Café Orient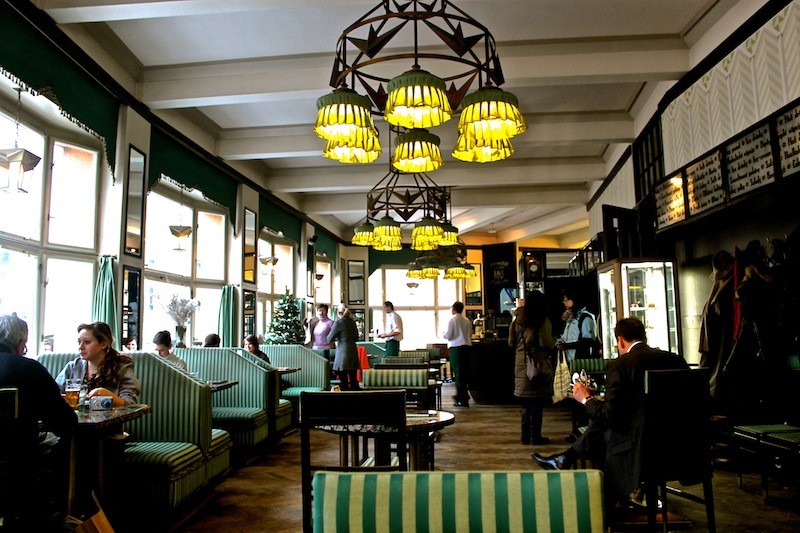 After I took an hour or so to look at the exhibition, I went down to the café, ordered a steaming cup of coffee, and pondered Bohemian life.
The café opened in 2005 after extensive renovations. It's been made to look as close as possible to original plans and even the furniture, chandeliers, ashtrays, and sugar bars are Cubist design replicas! Cubist interiors are known to be challenging and require special reinforcements to support the wildness of the designs – the Grand Café Orient actually has no supporting pillars and has been hailed as an example of innovative engineering. It remains the only surviving Cubist interior in the entire world.
If you're an art buff or a designer geek, this museum is for you. While it was a nice way for me to spend the afternoon, I wouldn't likely return. However, I adore that café and would happily have a coffee there again someday.
Have you been to any cool cafés or museums around the world? Let us know about it in the comments below. 
Location
The House of the Black Madonna
Ovocný trh 19, 110 00 Praha 1 – Staré Město, Czechia
+420 224 236 378
Good to Know
1) Some basic information about the House Of The Black Madonna:
The museum is open Tuesday – Sunday from 10:00 AM – 6 PM.
It's insanely cheap to visit the museum – costing about 4 euros for adults and 2 euros for children.
There's a gift shop on the main floor where you can purchase your own Cubist pieces. Items are also available for purchase online.
2) Find a place to stay when you're in Prague.
3) Take a tour when you're visiting Prague.
4) Looking for more country content? Check my archives or some of my favorite posts:
*Disclosure – This post contains some affiliate links. If you book a tour or hotel through any of these links, I'll earn a tiny commission at no extra cost to you. Thanks for your support!