You know how I love to discover weird and offbeat things when I travel. Some notable places I've visited over the years were The Nikola Tesla Museum In Belgrade, The Brno Ossuary, and The Hospital In The Rock Nuclear Bunker Museum.
Who's Bad? The Michael Jackson Memorial In Munich, Germany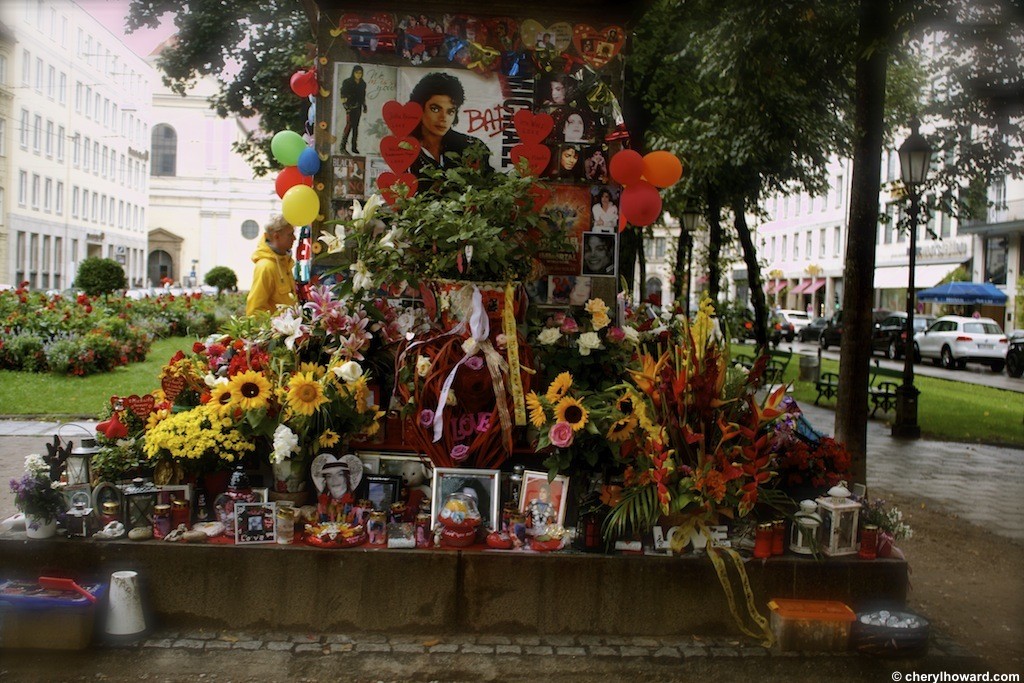 So you can imagine that I was absolutely thrilled when a friend offered to show me a site that she considered weird and offbeat – a Michael Jackson memorial in Munich lovingly maintained by loyal fans. Not surprisingly, Michael Jackson has fans the world over but what's more astonishing is the lengths that they'll go to keep the memory of their idol.
Recommended reading: This post about another Michael Jackson memorial I found in Budapest.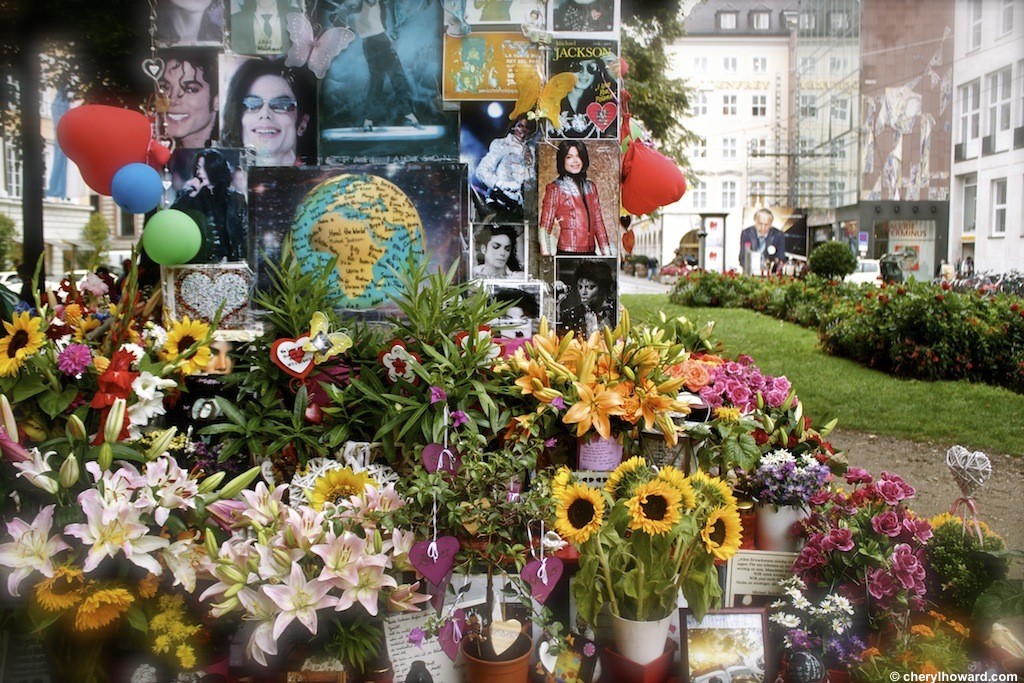 After the King of Pop died in June 2009, ardent fans set-up a makeshift memorial at the base of a statue honouring the Franco-Flemish Renaissance composer Orlande de Lassus. It has since become a pilgrimage site for people to come and offer their respects to Michael Jackson. The memorial's adorned with fresh flowers, candles, photographs and hand-written notes.
The memorial was set-up across from the posh five-star hotel Bayerischer Hof, where Michael reportedly stayed and fortunately didn't create an uproar by dangling his child over a balcony like he did at the Hotel Adlon in Berlin.
While fans have delighted in their fan worship, some locals feel that it's an eyesore and they've gone so far as to purposely plant bird feed around the memorial. According to locals "… pigeons descend upon it, overturning fan offerings and soiling expressions of eternal devotion to Jackson".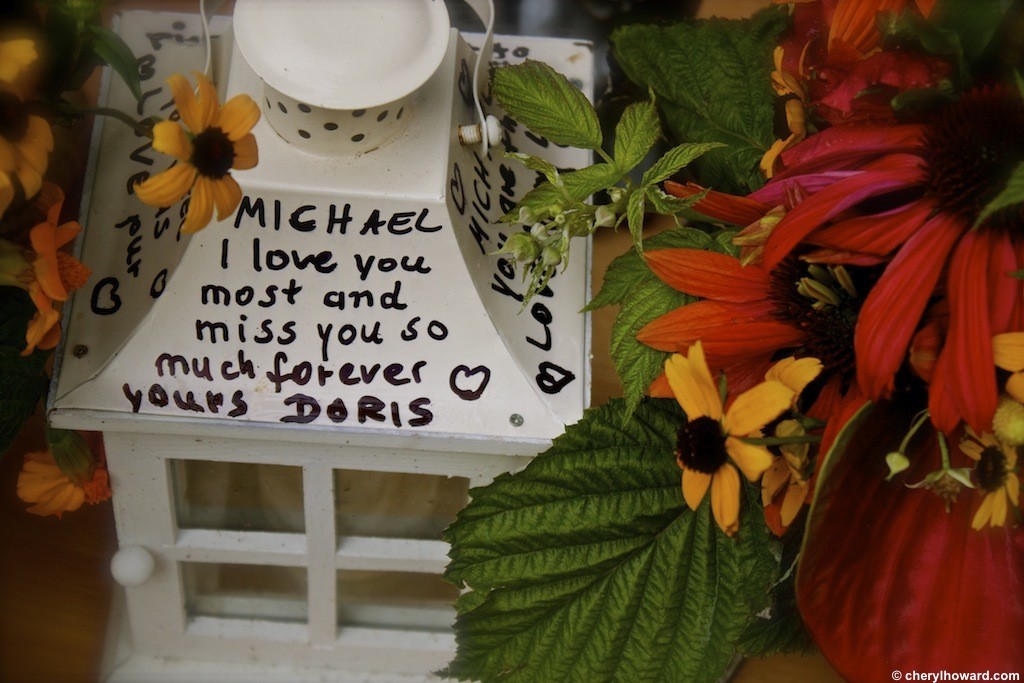 Despite locals' attempts to rid Munich of Michael, the memorial remains. In fact, fan Sandra Mazur has been campaigning the city to build a permanent statue in his honor and has collected donations to fund the project. Despite her efforts, city officials aren't too keen on the idea saying "Munich has a bad case of monument-itis".
For now the memorial remains intact and while there you can look at some of the more extraordinary items left to Michael by his fans like Doris. The German text inscribed on the heart in the photo above roughly translates to "You'll live on in our hearts" or "What you have deep in your heart, will not be lost in death".
Love or hate it, this memorial is something worth checking out. It even got noticed by fellow travel enthusiast Rick Steves who could barely get through his video without laughing.
Watch/share this video about the Michael Jackson Memorial and better yet, subscribe to my Youtube channel for even more travel related videos.
What other weird and offbeat attractions have you seen around Munich? Let us know in the comments below.
Location
Bayerischer Hof
Promenadeplatz 2-6, 80333, Munich, Germany
http://www.bayerischerhof.de/
Good To Know
1) If you're looking for a budget friendly activity in Munich, visiting the Michael Jackson Memorial is free. It's open to the public 24/7.
2) Need somewhere to stay in Munich? View some possibilities and make a selection on booking.com.
2) Book a tour when you're in Munich, Germany.
3) If you like my weird and offbeat content, check out some of my favourite articles.
4) Looking for other things to do in Munich? Check out this itinerary for Medieval and Modern Munich in 2 days. 
*Disclosure – This post contains some affiliate links. If you book a tour or hotel through any of these links, I'll earn a tiny commission at no extra cost to you. Thanks for your support!