Living in Berlin has given me a new appreciation of art in general, most notably street art, and how it really can enhance a city's urban spaces. Street art also provides a fascinating way for people to become acquainted with the culture of a city, especially when murals and other works of art show up containing political themes and other relevant commentary. Take, for example, the wall at Mauerpark which changes every week depicting tragedies like the murder of George Floyd.
Recommended reading: This article – 10 German Artists Whose Street Art Will Leave You Breathless and The Heritage Of Berlin Street Art And Graffiti Scene.
Photos Of Street Art In Cologne's Belgian Quarter
Years back when I took an impromptu trip to meet with a university friend in Cologne, I enjoyed hanging out in the city's Belgian quarter for a day. Full of funky stores, hip cafés and a really amazing tattoo parlor where I happened to get a new tattoo(!), I was surprised to find soooo much street art in Cologne.
You can say this trip started me on a "whole thing", as checking out street art around the world is now one of my top travel obsessions. Check out some of my favorite blog posts from places like New York City, Mostar, and Vilnius.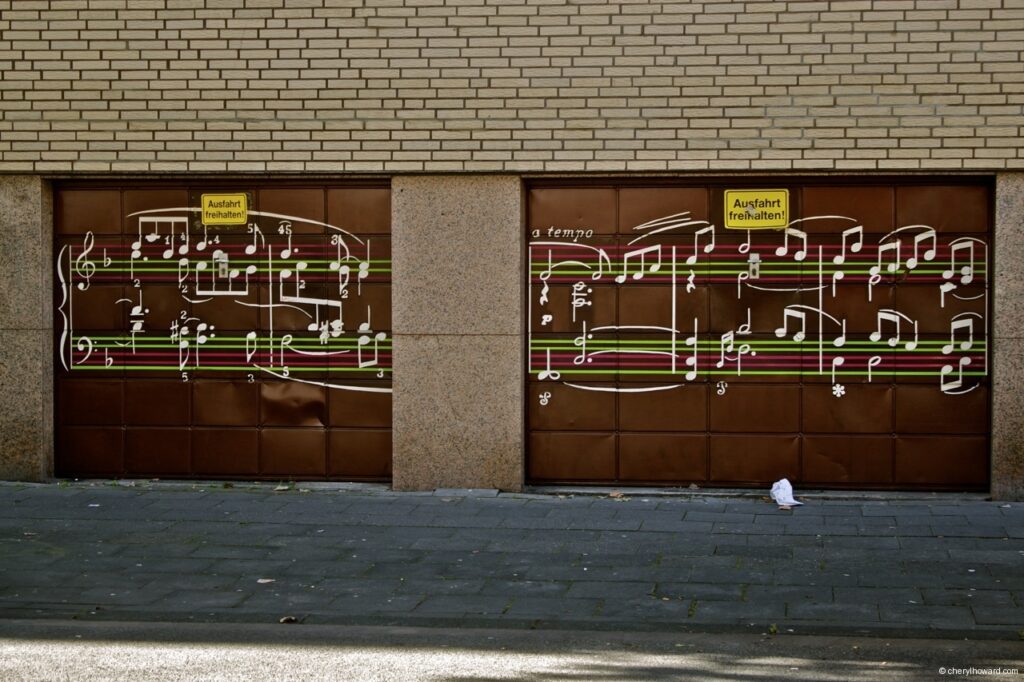 My favorite photo from this trip is this one with music notes painted on the two garage doors. I love how it could have been left boring and bland but was turned into something really pretty.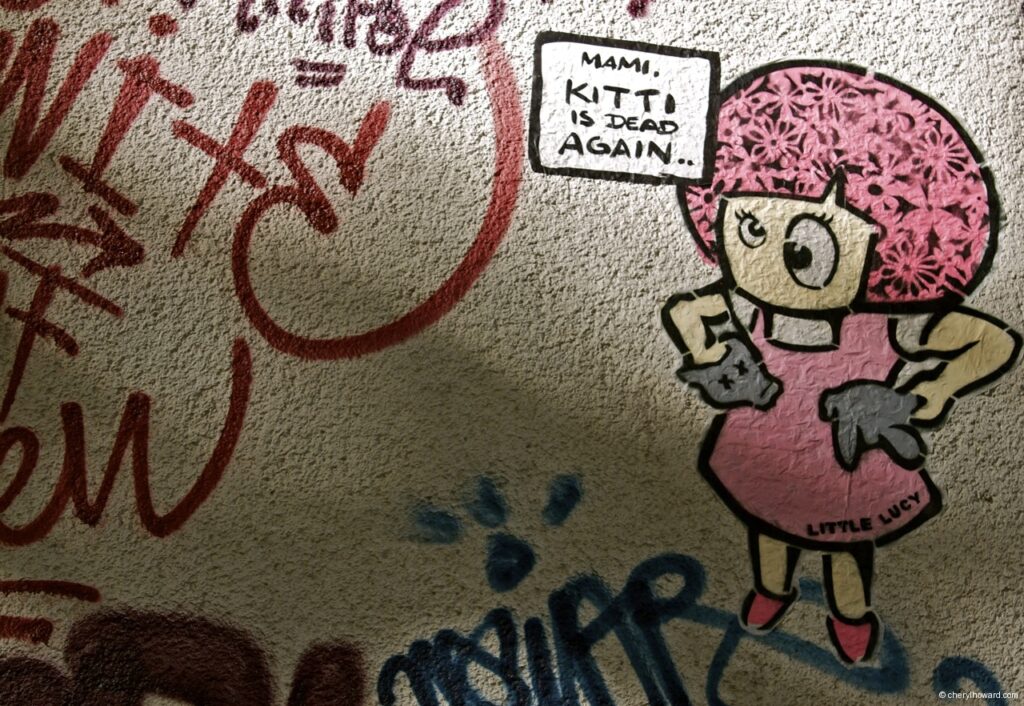 I'm also quite enamored with Little Lucy, and similar sketches have also appeared in Berlin and Hamburg.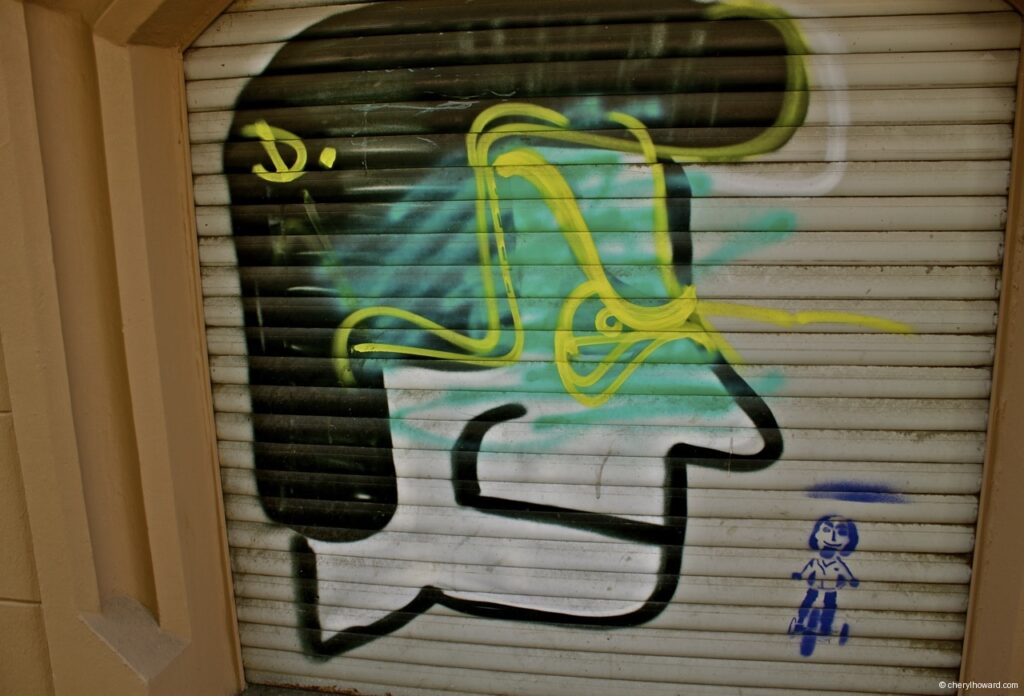 Do you like this street art in Cologne? Where have you seen the best examples of street art? Tell me about it by leaving a comment below.
Good To Know
1) If you're looking for a place to stay while you're in Cologne, Germany, look no further than booking.com.
2) When you're in Cologne, go on a tour to get to know the city better.
3) Need for further Germany travel inspiration? Check out some of our most popular content.
*Disclosure – This post contains some affiliate links. If you book a tour or hotel through any of these links, I'll earn a tiny commission at no extra cost to you. Thanks for your support