Street Art In Cologne Germany's Belgian Quarter – Living in Berlin has given me a new appreciation of art in general, especially street art and how it really can enhance urban spaces. While it might not be as conventionally beautiful as some of Europe's more famous monuments, castles, and cathedrals, street art certainly has its place.
Recommended reading: This article – 10 German Artists Whose Street Art Will Leave You Breathless and The Heritage Of Berlin Street Art And Graffiti Scene.
Street Art In Cologne Germany's Belgian Quarter
On a recent impromptu getaway to meet with a college friend in Cologne, I enjoyed hanging out in the city's Belgian quarter for a day. Full of funky stores, hip cafés and a really amazing tattoo parlour where I happened to get a new tattoo (!), I was surprised to find soooo much street art in Cologne.
You can say this trip started me on a "whole thing" as checking out street art around the world is now one of my top travel obsessions. Check out some of my favourite blog posts from places like New York City, Mostar, and Vilnius.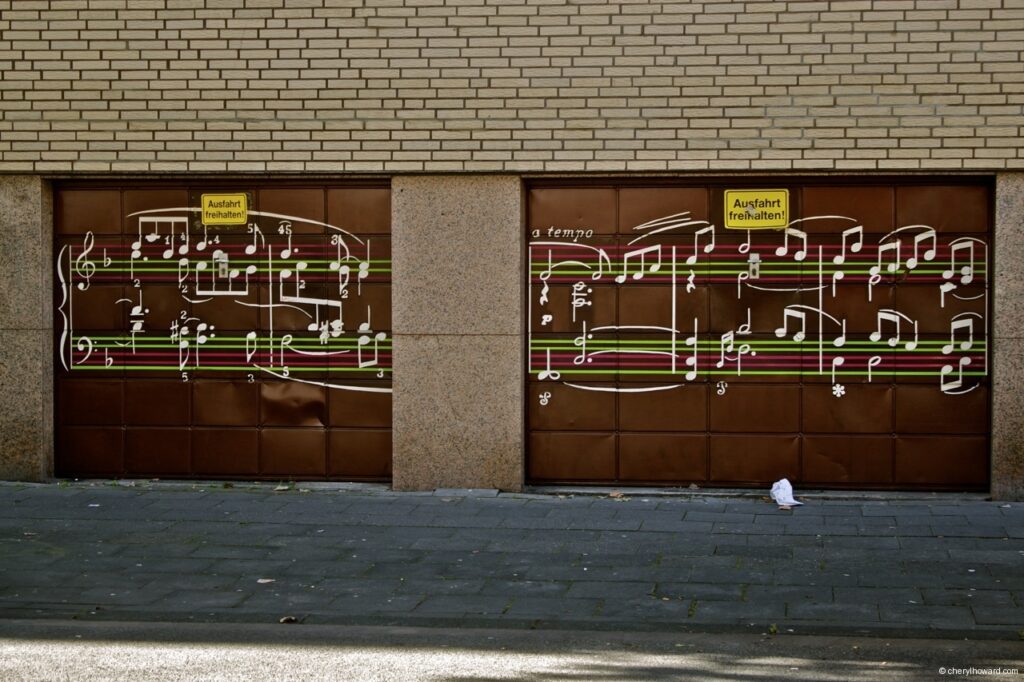 My favorite photo from this trip is this one with music notes painted on the two garage doors. I love how it could have been left boring and bland but was turned into something really pretty.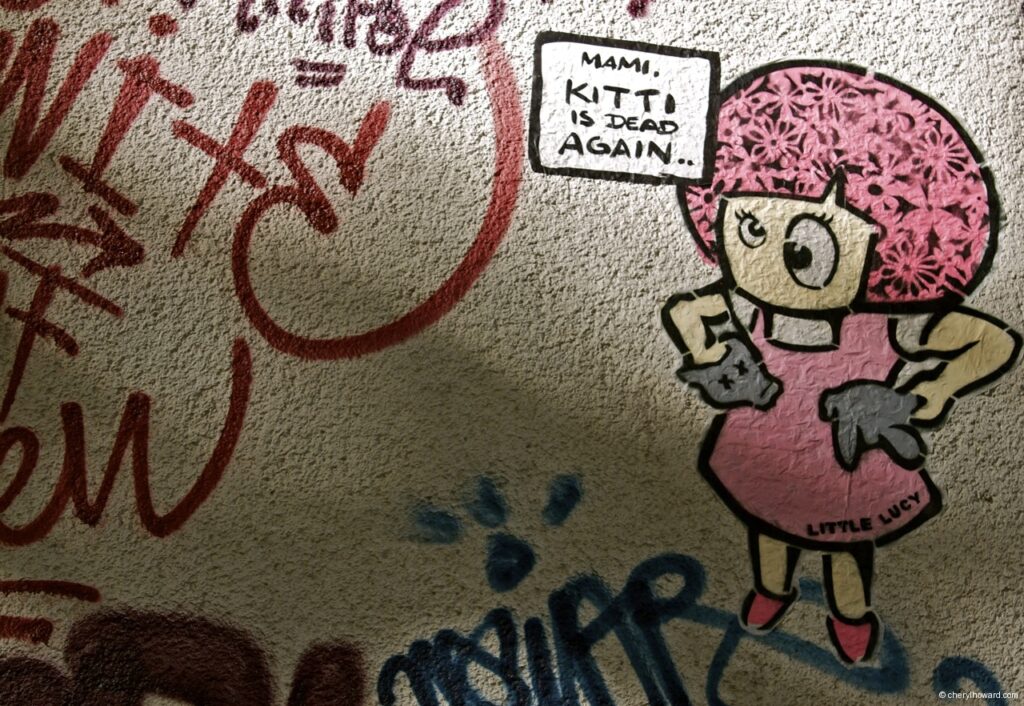 I'm also quite enamoured with Little Lucy, and similar sketches have also appeared in Berlin and Hamburg.
Do you like this street art in Cologne? Where have you seen the best examples of street art? Tell me about it by leaving a comment below.