I know you're not supposed to count countries, but I do. There was a time in my life when I thought I'd never leave my city or country, but years have flown by and I've travelled all around the world.
Turkey was the 35th country that I've visited. After experiencing just a small taste of Istanbul, I joined a small group of fellow travel bloggers to experience the Thrace region, including Edirne, Turkey. I couldn't wait to get to know more of the country, especially a destination that's not so frequented by fellow travellers.
All Of The Things To Do in Edirne Turkey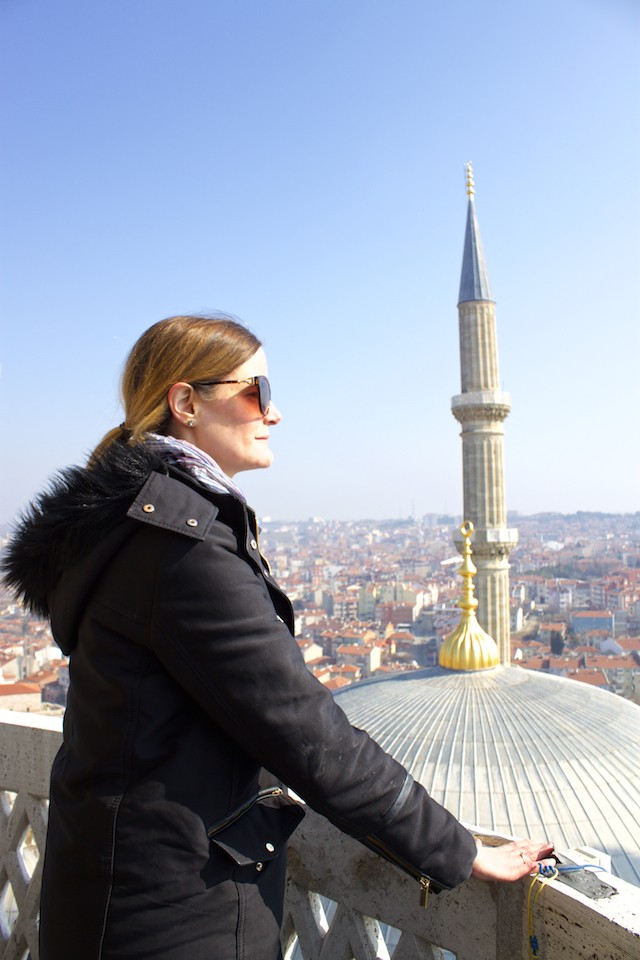 The city of Edirne's located in North West Turkey, in the Thrace region, close to the Greek and Bulgarian borders. With a population of roughly 165,000, this is a historic city in Turkey that is well worth visiting. See mosques that rival the Blue Mosque in Istanbul, eat authentic Ottoman cuisine, shop at a covered market, watch life fly by from a busy town square, and more.
Now, check out my top recommendations about things to do in Edirne, Turkey.
1) Selimiye Mosque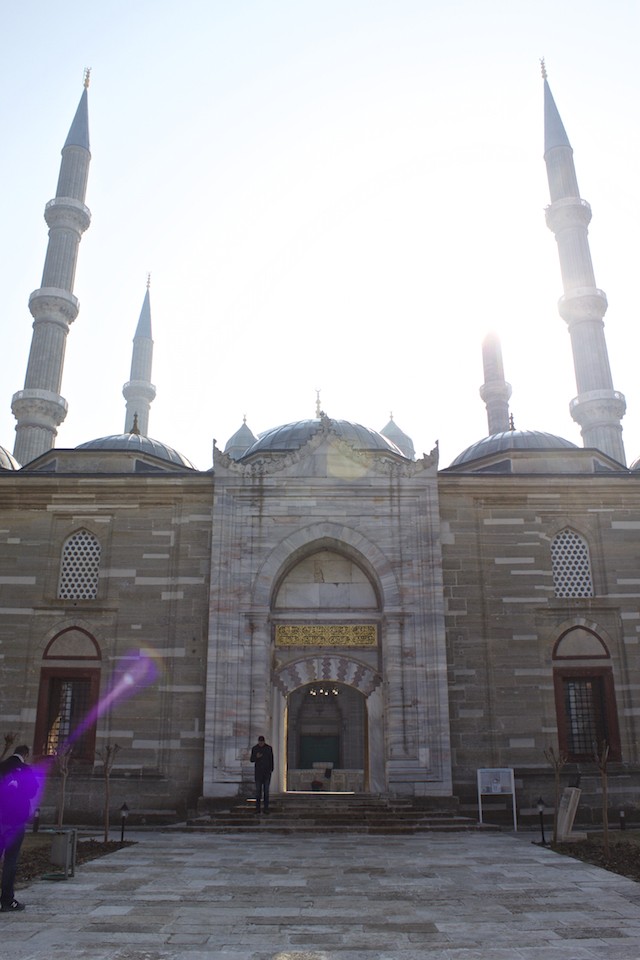 For sure, one of the best things to do in Edirne Turkey is to visit the Selimiye Mosque. Designed by Ottoman architect Mimar Koca Sinan and constructed between 1569 and 1575, this mosque's considered to be a masterpiece of Islamic architecture. As such, it's been a UNESCO World Heritage site since 2011. I've been to mosques in both Mostar and Paris, but this was unlike anything I've seen yet.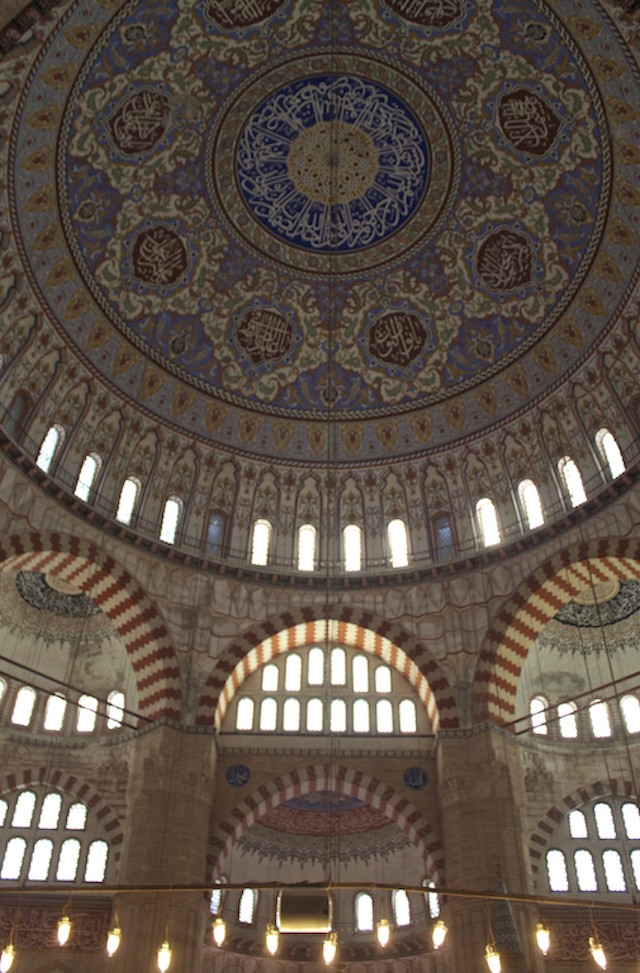 Upon entering the mosque, gaze up at the dome at 31.25 meters in diameter. The ample amount of light flowing through the numerous windows into the mosque showcases the exquisite interiors.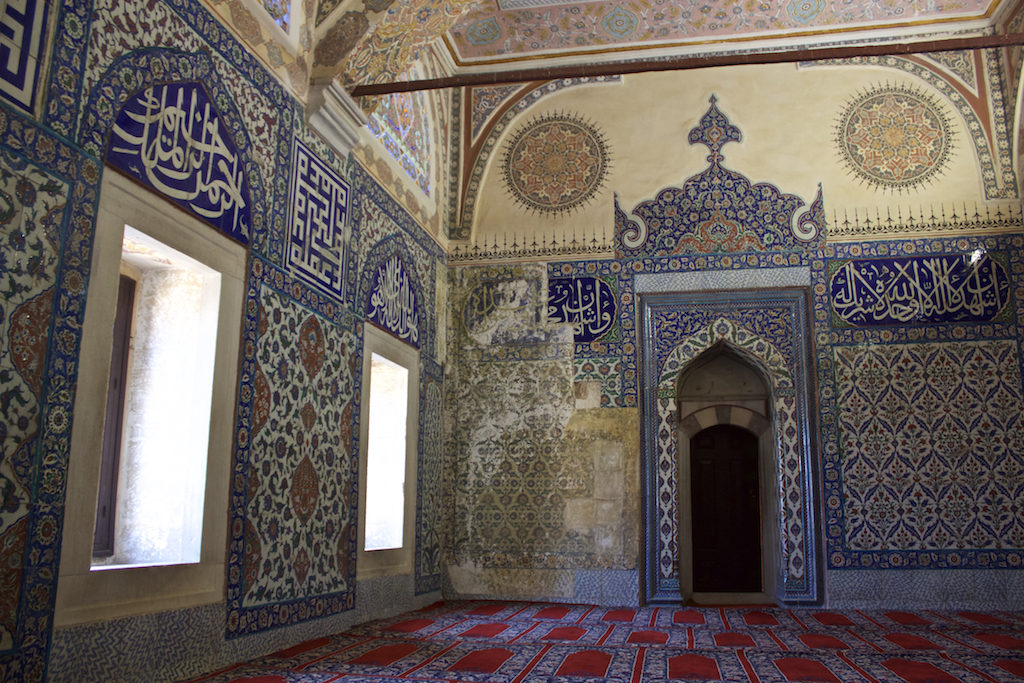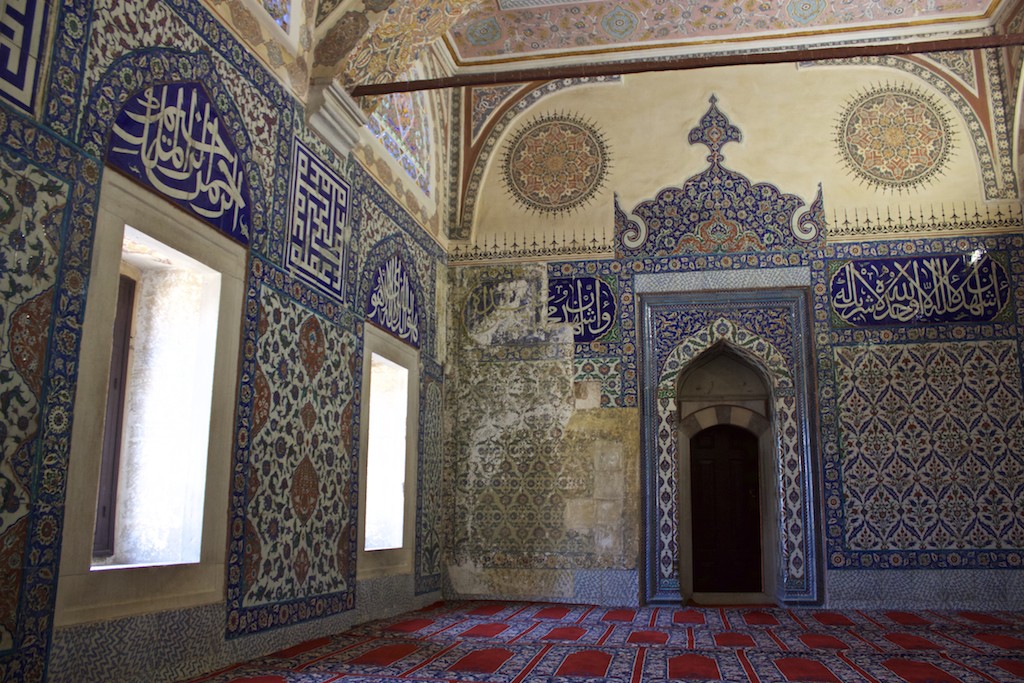 As our group of bloggers was on a trip to highlight the best things to do in Edirne, we were allowed access to areas of the mosque not usually open to the public. This room, full of intricate patterns, had us all stop in our tracks and go on an extreme photo shoot.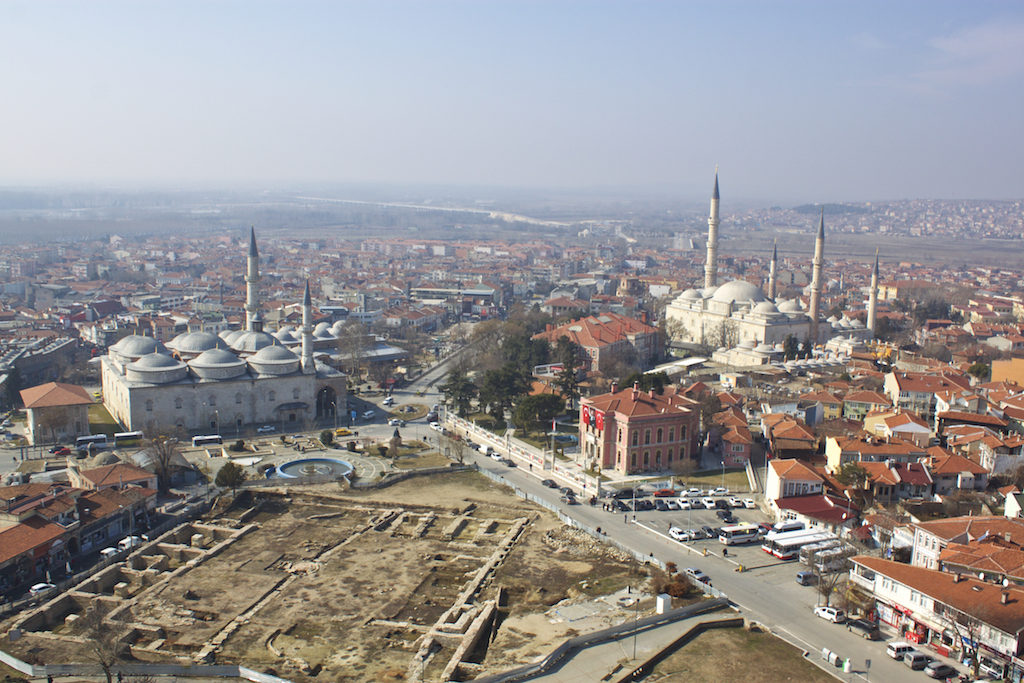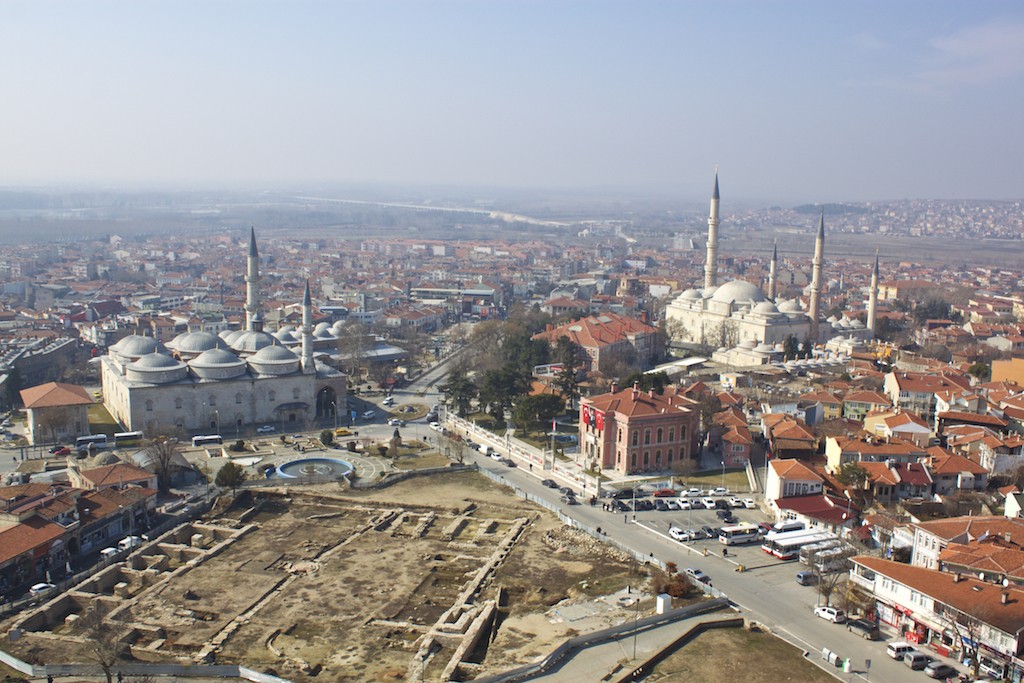 Next up, we climbed one of the four minarets for an unforgettable view over Edirne. The climb to the top of the 71 meter high minaret was tough (I'm claustrophobic and yes, out of shape), but the view from the highest point in the city was well worth the physical and mental struggle. There are two viewing balconies and unfortunately, I only made it to the first. The panic took over and I promptly made my way back down.
Address: Meydan Mahallesi, Mimar Sinan Cd., 22020 Edirne
2) Sultan Beyazıt II Mosque Complex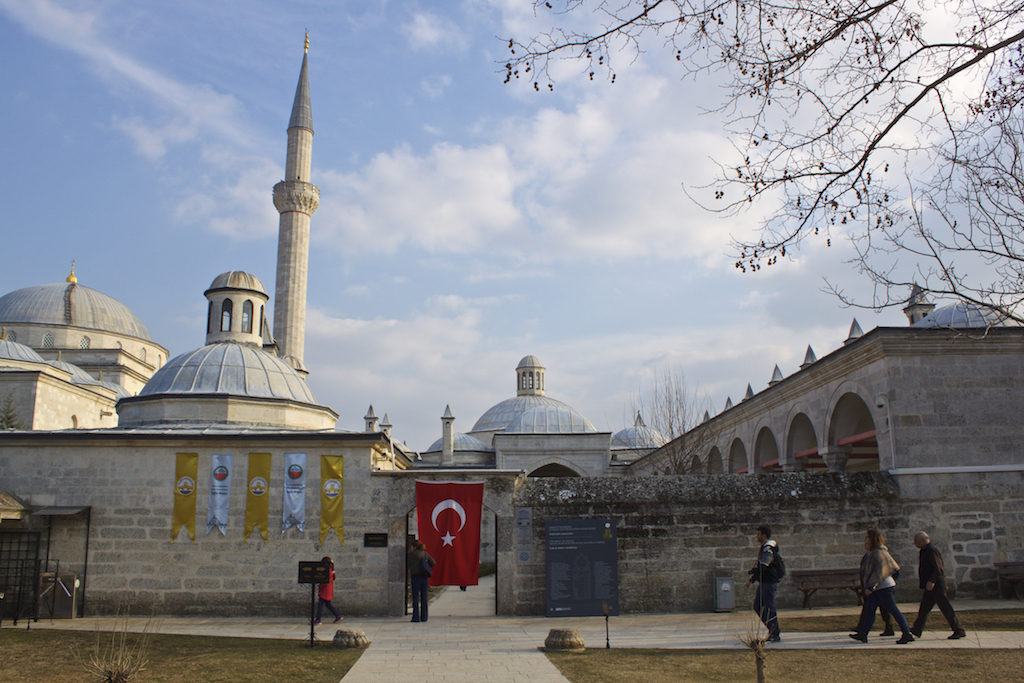 If Selimiye Mosque isn't enough and you're looking for more things to do in Edirne, pay a visit to the Sultan Beyazıt II Mosque Complex. The complex was commissioned by Sultan Beyazit II and was built between 1484 and 1488. This complex, or külliye, is based on an Ottoman architectural design where a number of buildings are constructed around a mosque, with the mosque being at the heart of the complex. This particular mosque complex contains a travellers' hostel, asylum, medical school, and hospital.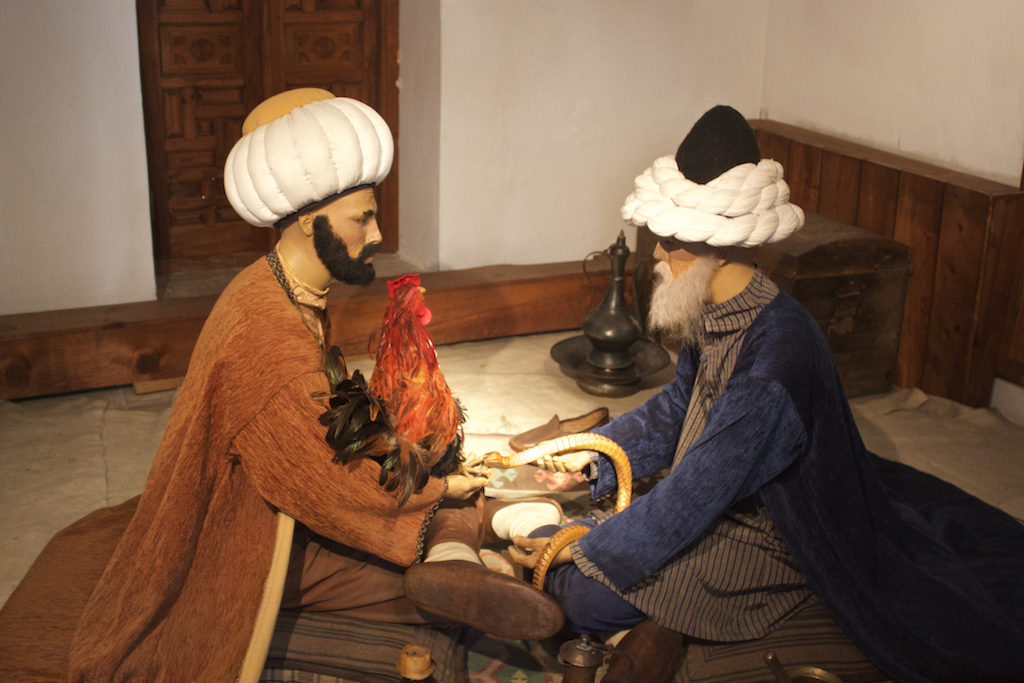 In 1997, the former hospital complex was transformed into a health museum, dedicated to the history of medicine. This museum's the only of its kind in Turkey and is the second most visited attraction in Edirne, after Selimiye Mosque. You can walk into the various rooms surrounding the courtyard and take a peek at some of the ancient medical practices.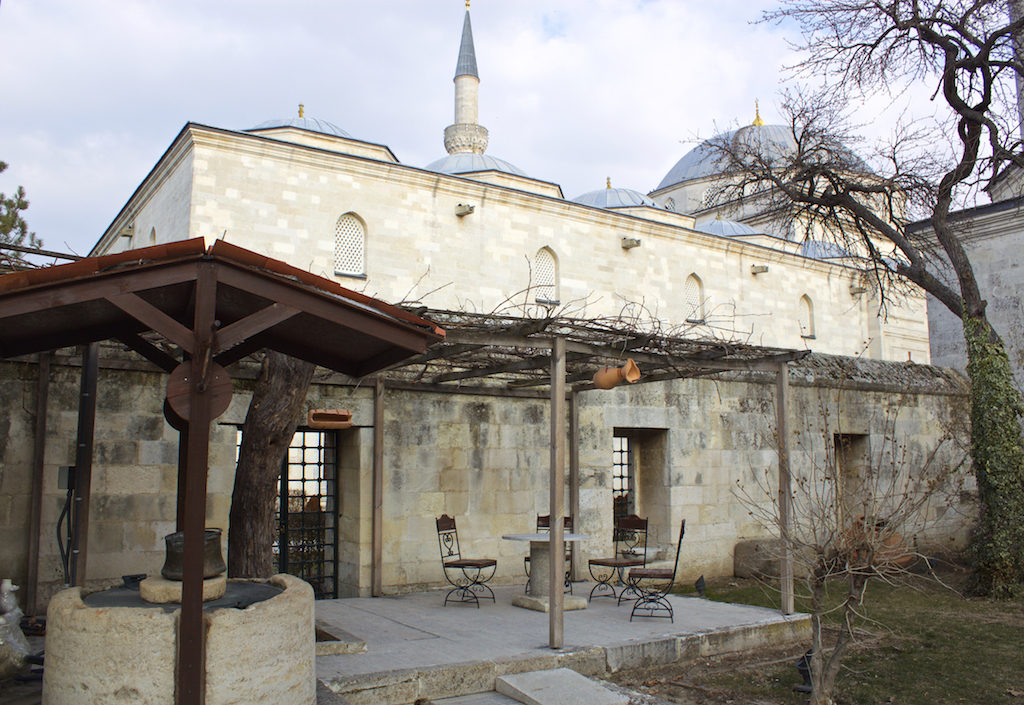 Wandering through the remainder of the complex is also a nice experience.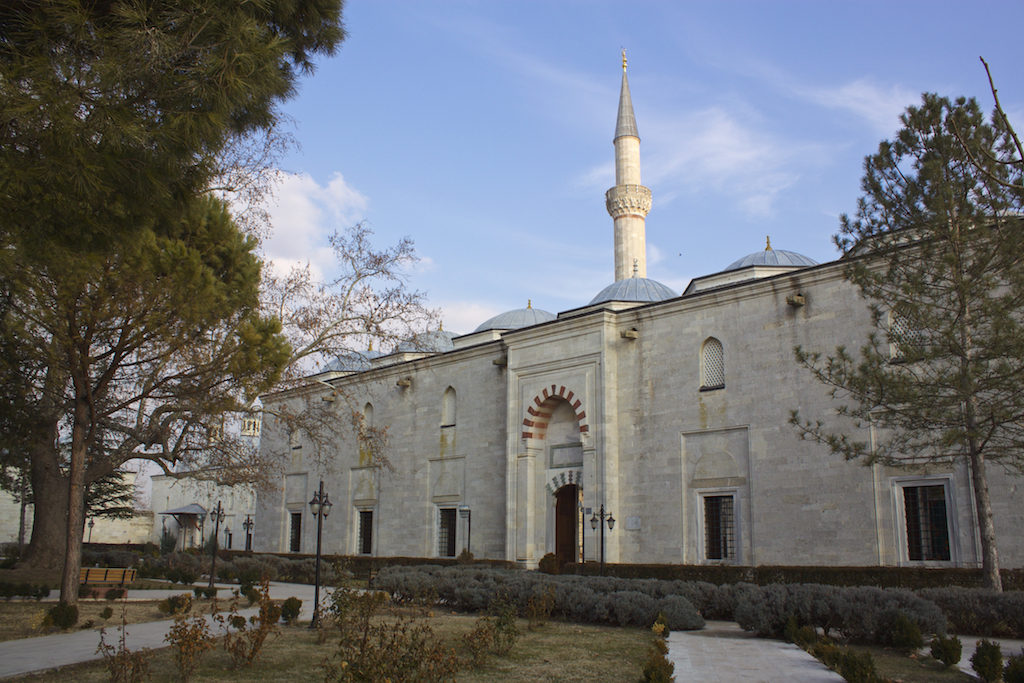 Wrapping up your tour through the complex, take time to enter the mosque itself.
Address: Yeniimaret Mahallesi, Yeni Maharet Cad., 22020 Edirne
3) Grand Synagogue of Edirne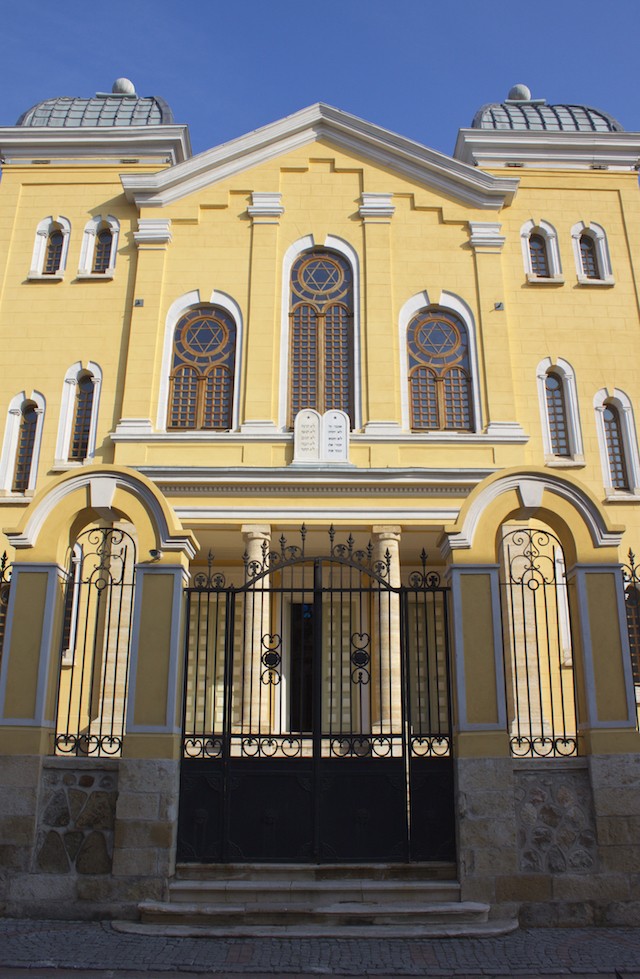 Another thing not to be missed in Edirne Turkey is the Grand Synagogue of Edirne. There once was a thriving Jewish community in Edirne, numbering around 20,000 people. They worshipped in this Moorish revival styled synagogue that was able to accommodate up to 1,200 people (900 men and 300 women). It was Europe's third largest temple and the biggest temple in all of Turkey.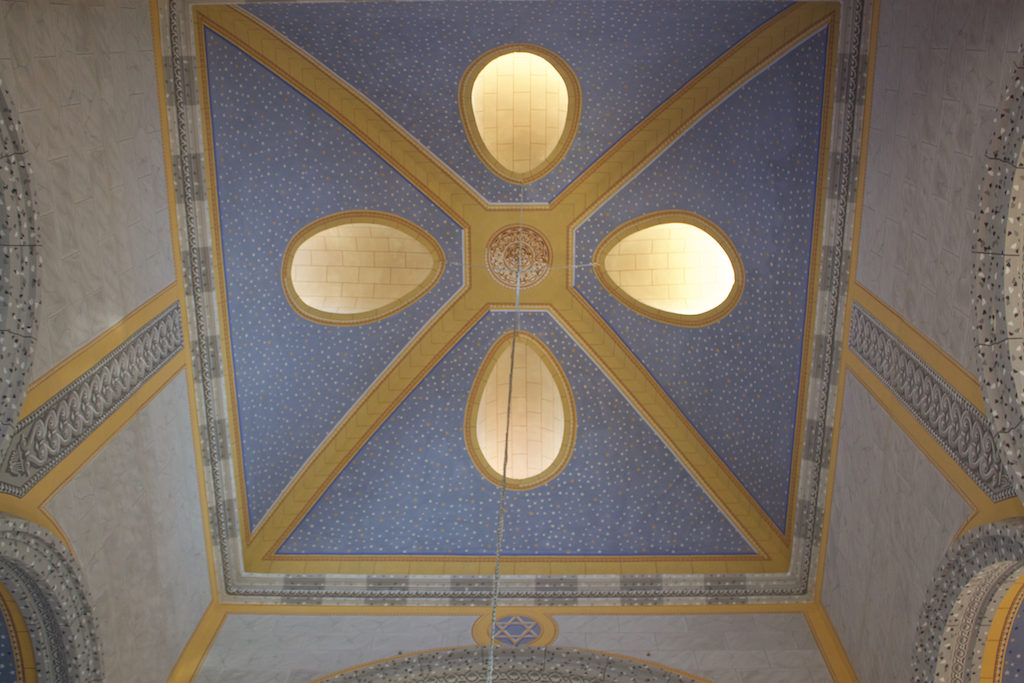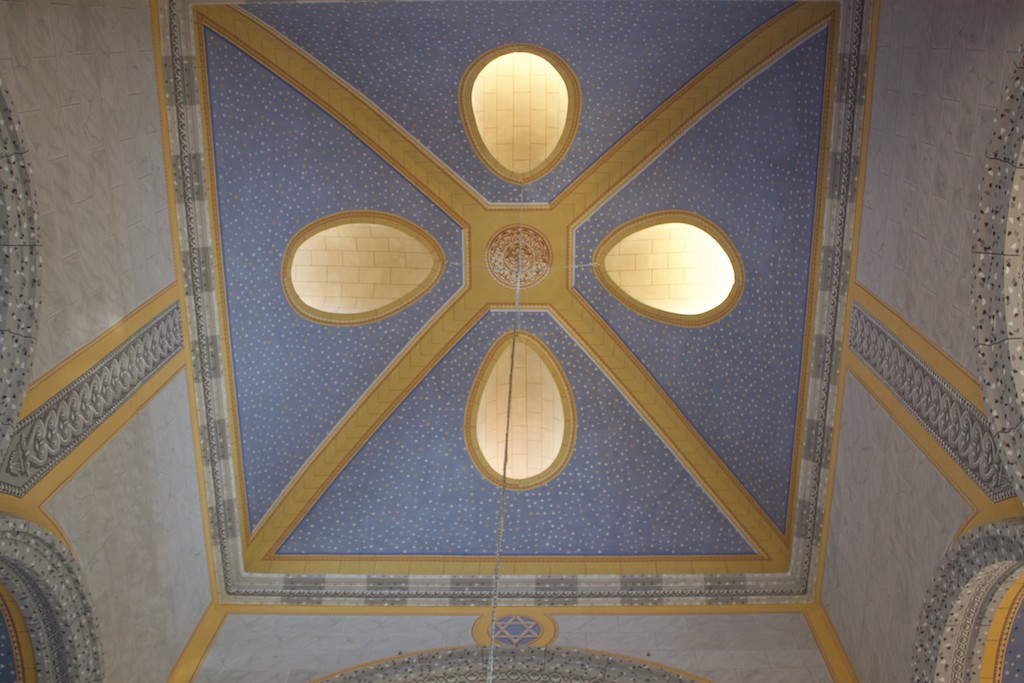 Sadly, the temple was abandoned in 1983, as the Jewish population dwindled to nothing due to an increased amount of anti-semitism in the area. Most fled to Istanbul or left Turkey altogether. Reopened in 2015 as part of a US $2.5 million restoration project, the synagogue now functions as a museum, a space for weddings, and a place of worship for the few local Jewish people in the area. Restoration efforts included painstakingly decorating the ceiling was thousands of hand-painted stars.
Recommended reading: This Jewish Studies article "Close to My Ancestors"–The Restored Grand Synagogue of Edirne, Turkey and this Reuters article, Turkey unveils Great Synagogue as Jewish population fades.
Address: Dilaverbey Mahallesi, Maarif Cd No:75, 22020 Edirne
4) Ali Pasha Bazaar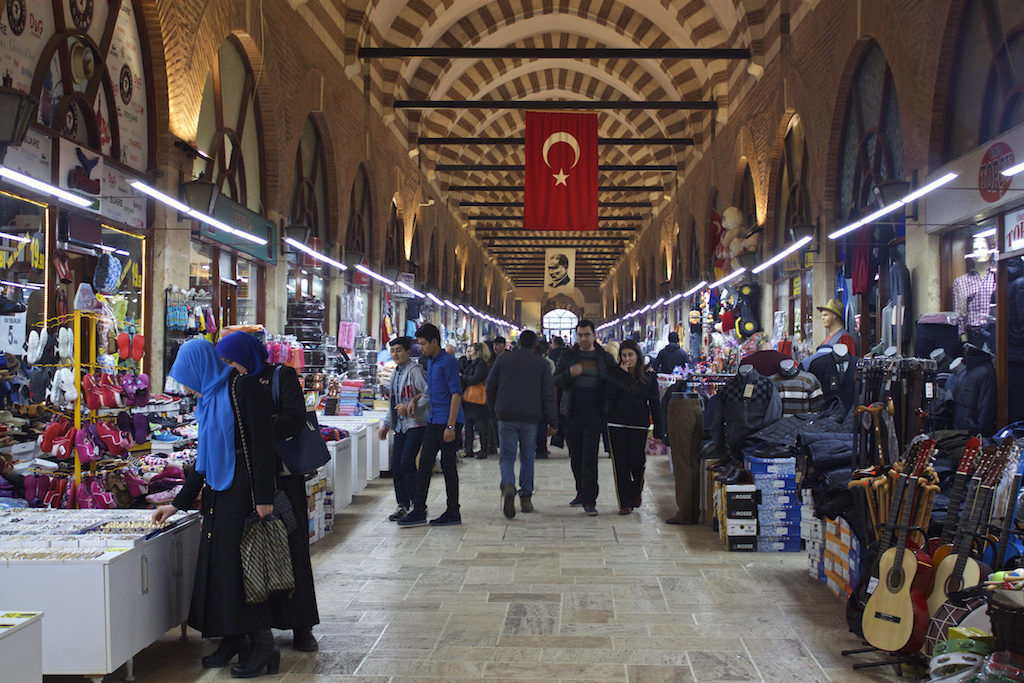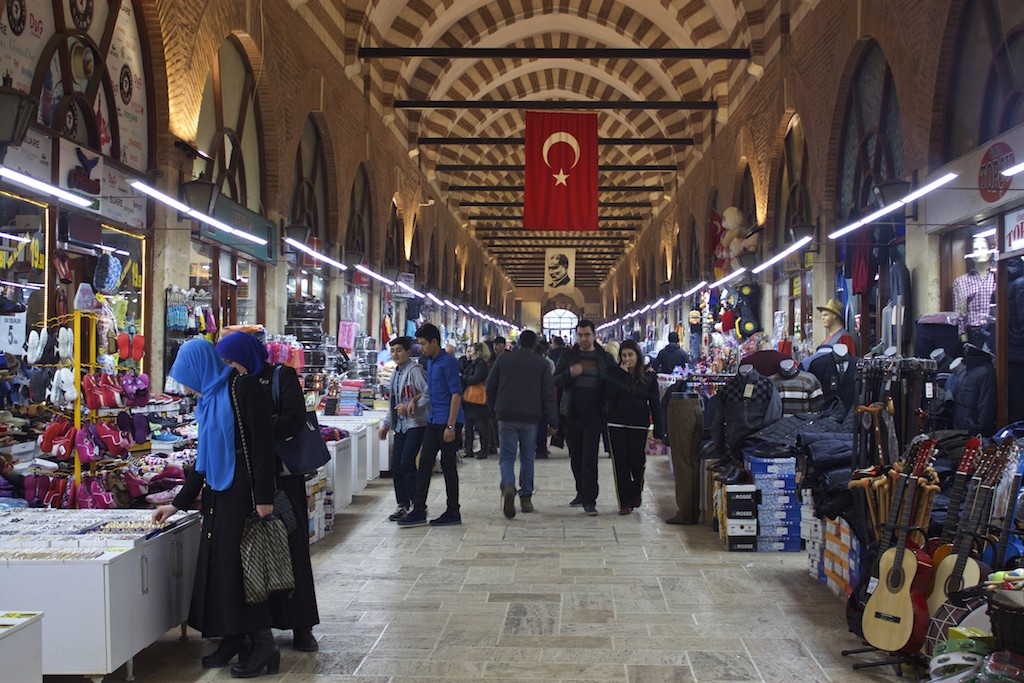 The Ali Pasha Bazaar in Edirne is a covered market designed by Mimar Sinan in 1569. Decorated with red and white stone arches, there's six different gates into the bazaar. Similar to the Grand Bazaar in Istanbul, this atmospheric market is much smaller in size, but no less fun to explore with over 130 vendors selling everything from knock-off Nikes, to underwear, dishes, etc.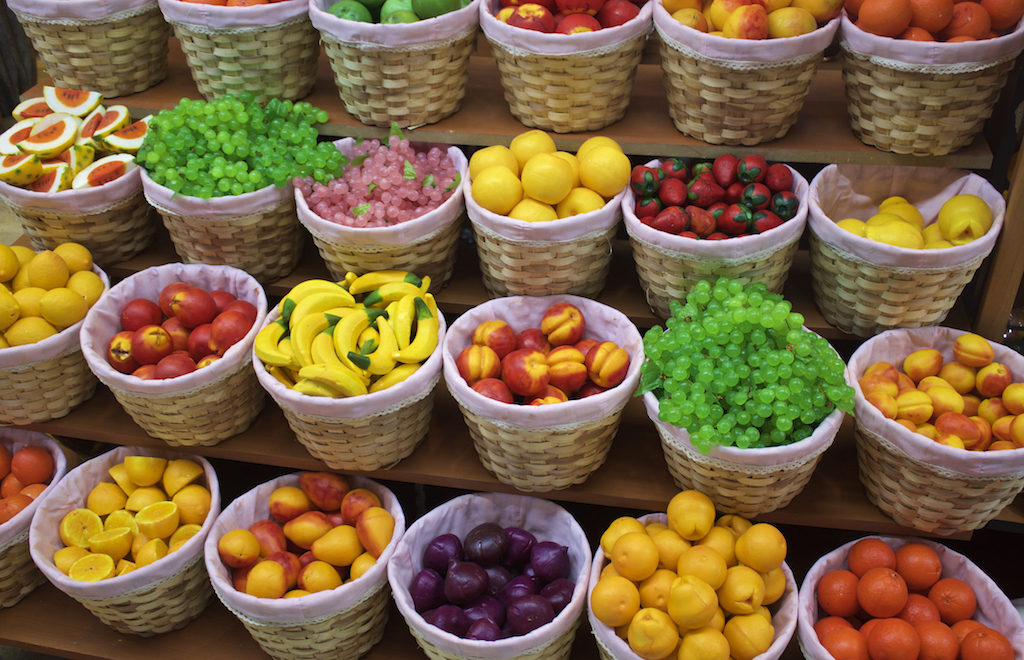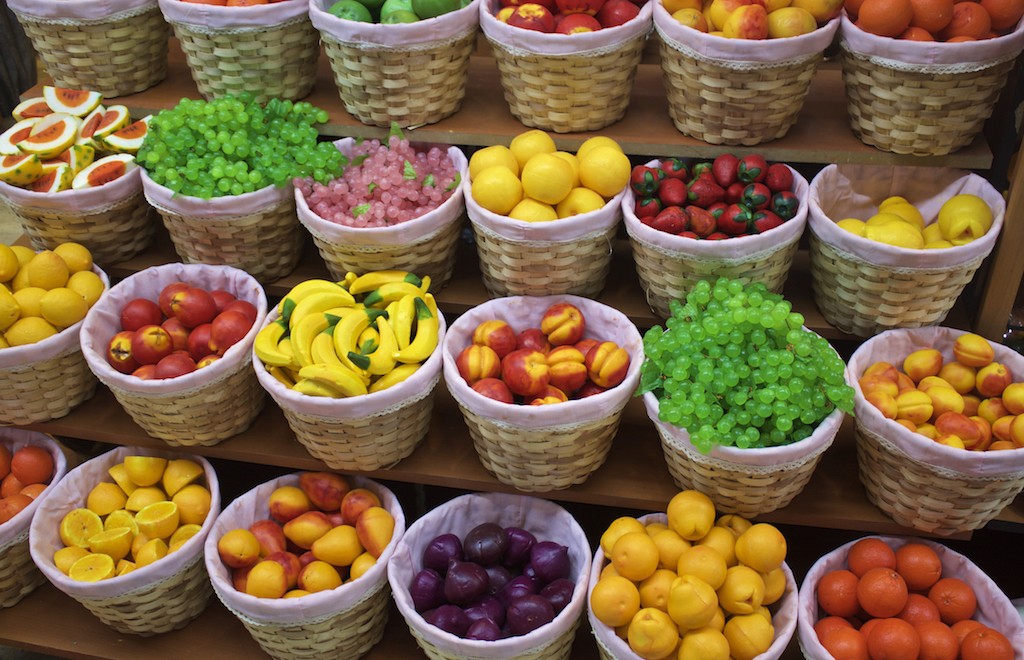 While you may think you're looking at baskets of either real or plastic fruit, these are actually, meyve sabunu, fruit-shaped soap. These soaps are unique to Edirne and is something the city is known for within Turkey. You'll find several stands of these throughout the market and in the streets beyond.
If I'd had more room in my suitcase, I'd have taken some home as the fruity smells were divine. Note, you don't actually use these soaps to wash with, but to leave out in a room as a decorative piece. The soap scents will have your house smelling fresh in no time.
Address: Mithat Paşa, Alipaşa Çarşısı İç Yolu, 22020 Edirne
5) Streets of Edirne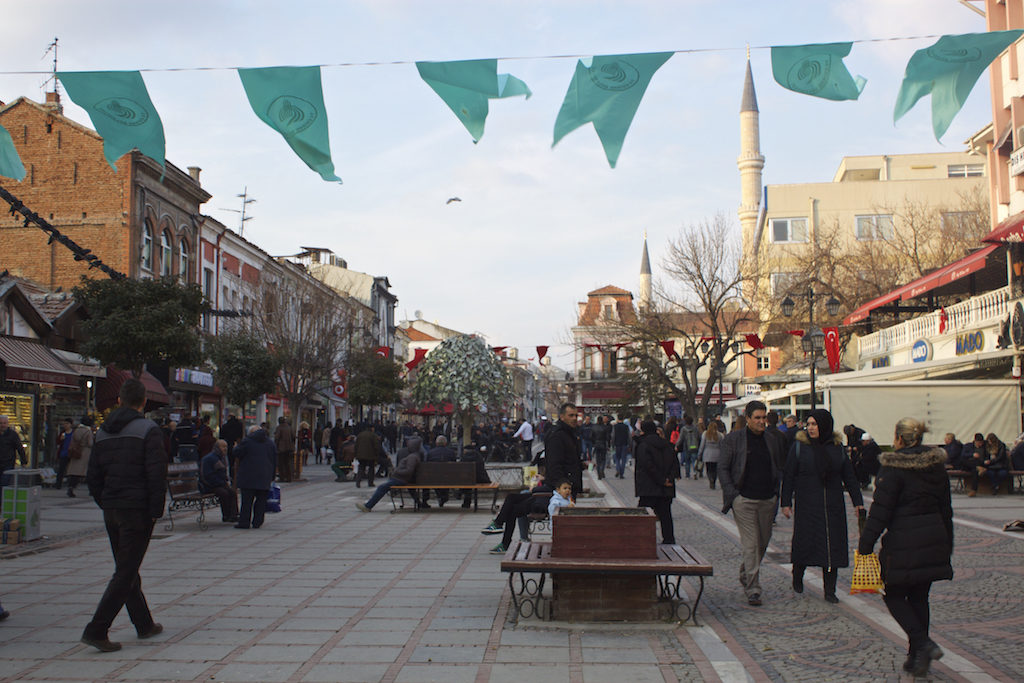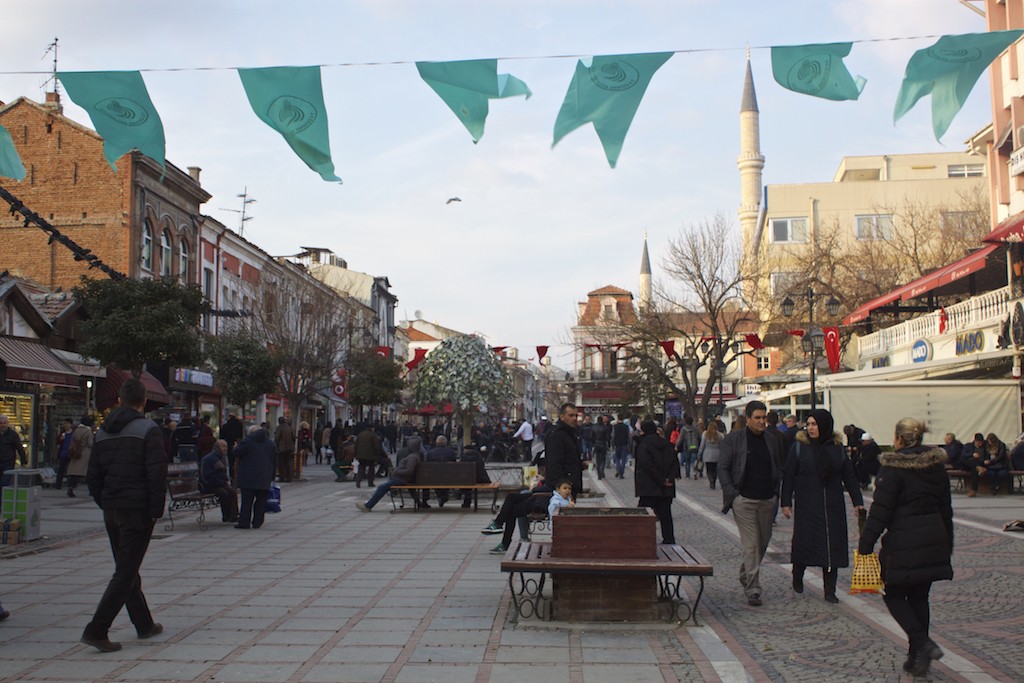 Looking for even more things to do in Edirne Turkey? Simply wander the streets (perhaps with camera in hand), especially in the area surrounding the bazaar. You'll find them bustling full of locals out walking with their family, sipping coffee, playing backgammon, and more. This is my favourite thing to do when travelling.
Just like when I visited Riga or Podgorica, I like to wake up early in the morning, get my fill of coffee, and wander through a city for hours.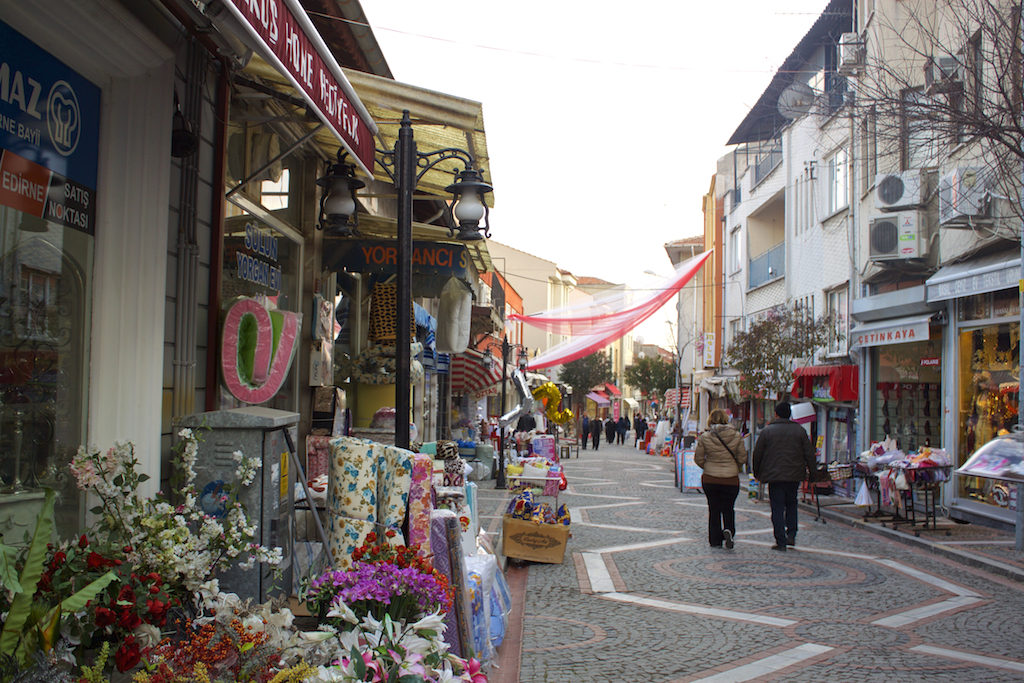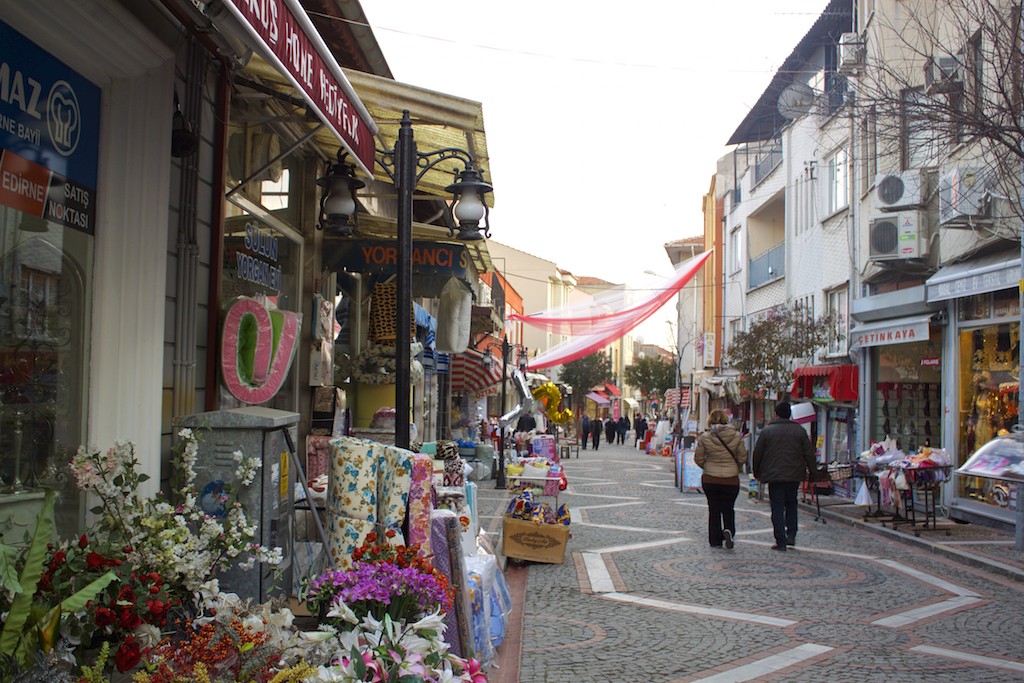 The main street through Edirne is full of life. It's a great place to just sit back in a cafe, relax with a drink, or maybe a bit of Turkish Delight, and people watch. The men selling balloons and cotton candy really caught my eye.
The side streets adjacent to the market were not as crowded, but equally as pretty. My friend Marysia and I snuck into this quiet little alley to have some tea and play some backgammon. It was my first time playing and I found the rules to be a little confusing. I look forward to playing again sometime. It was also fun to take some snaps of the colourful storefronts and old fashioned kiosks as we made our way through Edirne.
6) Tulipa Cafe and Restaurant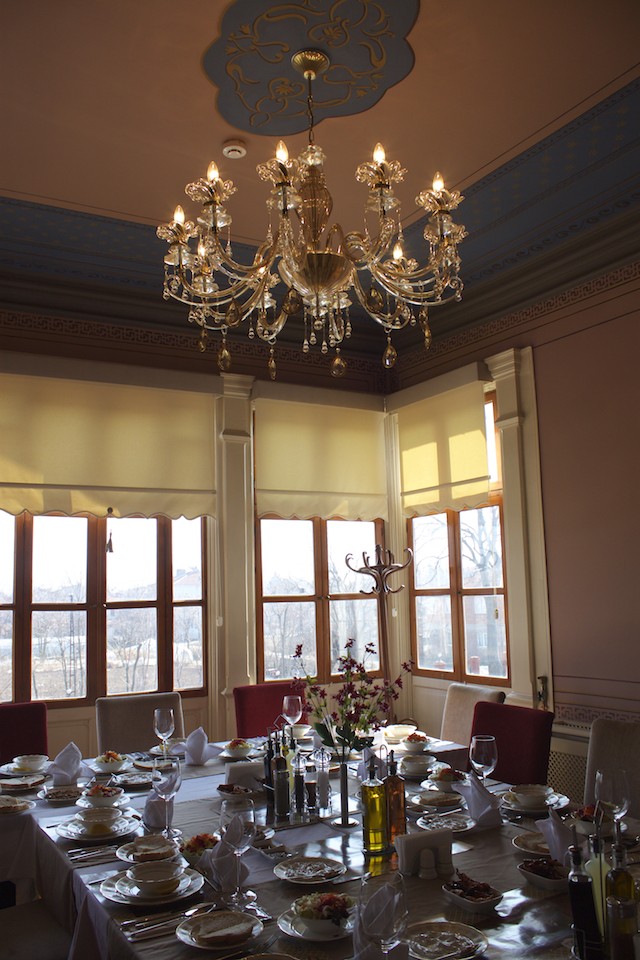 One of the best things to do in Edirne Turkey is experience authentic Ottoman cuisine at Tulipa Cafe and Restaurant. Situated in a beautifully restored historic mansion, the restaurant's mission is to preserve local Turkish traditions through their refined culinary offerings.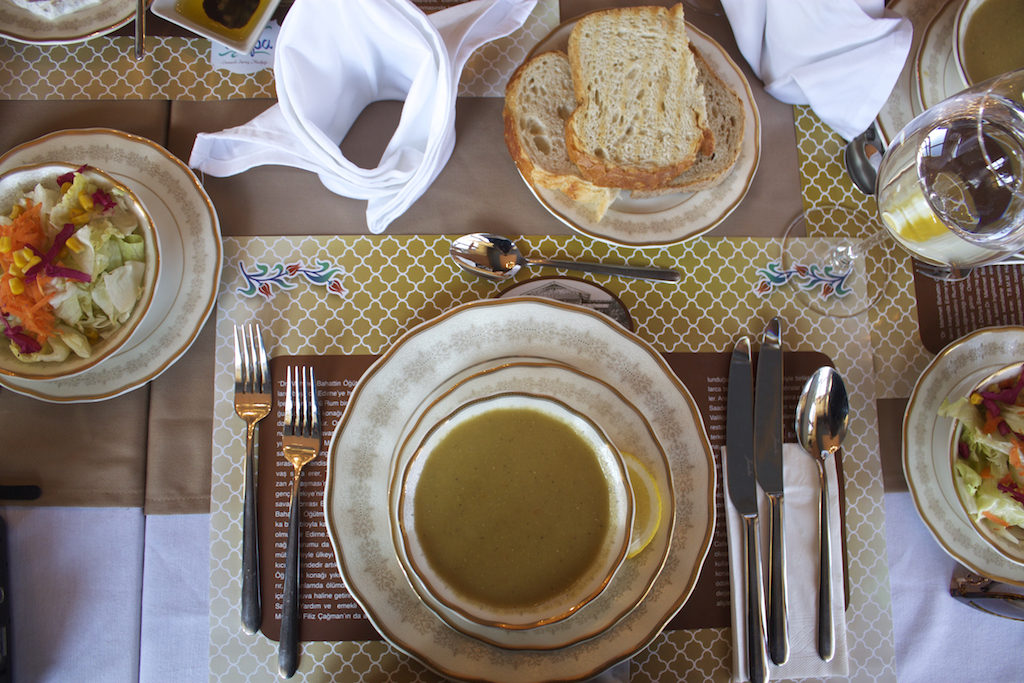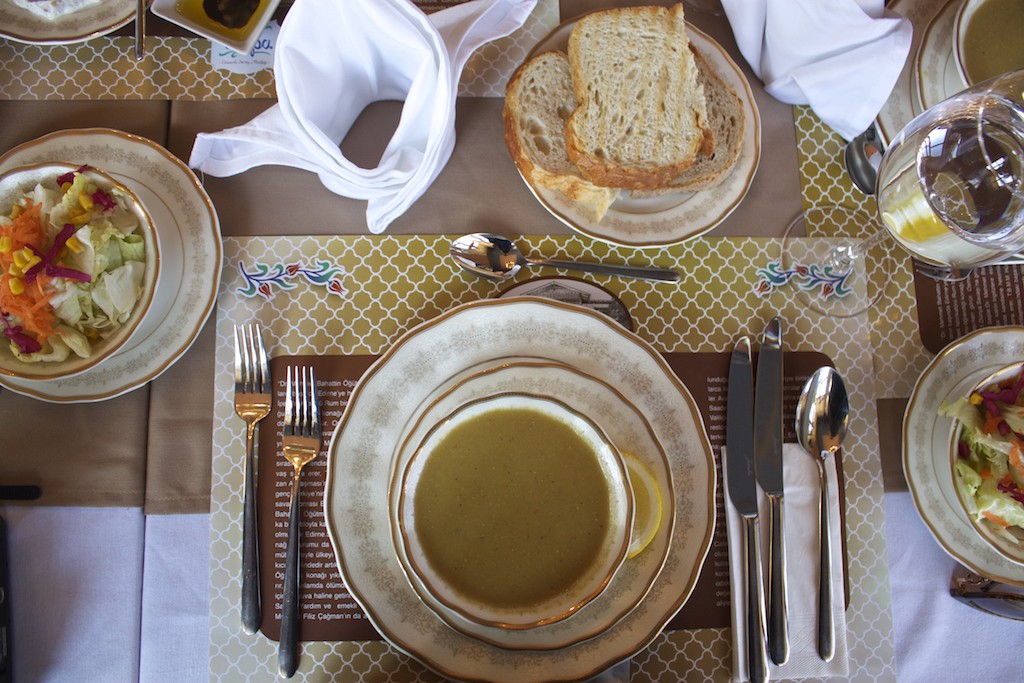 Our lunch started with salad, toasted bread with various dips, and a lentil soup. The soup was especially delicious and my favourite part of the meal. Next up, was a chicken dish, with the bone left in to retain extra flavour. Lunch wrapped up with a fresh fruit platter and rice pudding.
Our Ottoman dining experience was also complemented with local Turkish wine from the Thrace region (more on this in an upcoming blog post).
Address: Karaağaç, Ortaköy Cd. No:17, 22100 Edirne
Locations
Use this custom Google Map to know where to find all of the locations throughout this post.
Good to Know
1) Fun fact – Edirne hosts a world renowned oil-wrestling festival each summer!
2) Edirne can be done as a long day trip from Istanbul, but I'd highly recommend seeing Edirne on a more leisurely pace and spending at least one or two nights there.
3) Edirne is 232 km's from Istanbul and driving will take a minimum of two and half hours, likely longer with traffic. If you're going to make the drive yourself, rent a car.
4) A single train to Edirne departs daily at 6:00 p.m. from Istanbul's Hakali station, with the journey taking about four hours.
5) By far, the easiest way to get to Edirne from Istanbul is to go by bus. Buses frequently depart Istanbul throughout the day. The ride takes around three hours and will run will you anywhere from 10-30 Turkish Lira. The bus station in Edirne is located outside the city, but you'll be able to catch a shuttle to take you into the city center.
6) Find a place to stay while you're in Edirne with booking.com.
7) While you're in Turkey, why not enrich your experience there by going on a tour?
8) If you like travel (why else would you be here?), give some of our other popular posts a read.
*Disclosure – My time in Thrace (including Edirne) was complimentary, courtesy of World Tourism Forum. Any opinions expressed about my love of Turkey are entirely my own. The post also contains some affiliate links. If you book a tour or hotel through any of these links, I'll earn a tiny commission at no extra cost to you. Thanks for your support!