More often than not, tourists visiting Italy's Eastern Riviera flock to Cinque Terre, a UNESCO world heritage site consisting of five different villages including Riomaggiore, Manarola, Corniglia, Vernazza and Monterosso al Mare. These famous seaside villages, seamlessly nestled into the steep hills of the surrounding landscape, are best explored by walking the hiking trails that connect them as they're filled with jaw dropping views, wineries, quaint churches and hidden swimming spots.
Admittedly, I got swept up in the Cinque Terre "love fest" after spending four days there years back. I've fond memories of discovering flower petals lining the streets of Riomaggiore. I relaxed on some rocks in Corniglia under the late afternoon sun and watched local children jump into the Mediterranean. I completed the Via Dell'Amore (Walk of Love) three different times and never once with a hot Italian man, going once by myself, another time with an Estonian girl and finally, with an Australian girl (both whom I met at my hostel).
Finally there came a time, when some fellow travel bloggers and I were given an opportunity to eat and drink our way through Liguria's lesser known villages and towns. We visited beautiful and charming spot's along the Ligurian coast that weren't so full of tourists and felt somehow "undiscovered". It was only then that I learned that Liguria is so much more than just Cinque Terre.
Why You Need To Visit Chiavari, Italy Right Now
We started by exploring Porto Venere, a place of poetic inspiration for Lord Byron. The following day, we headed to Varese Ligure a quiet and serene village filled with pristine medieval architecture. We also explored the ever beautiful Camogli where walked by the seaside and indulged in freshly made focaccia. Last but not least, we arrived in what is surely Italy's best place to watch the sunset over the Mediterranean, which is none other than Chiavari.
1) Stay at Hotel Monte Rosa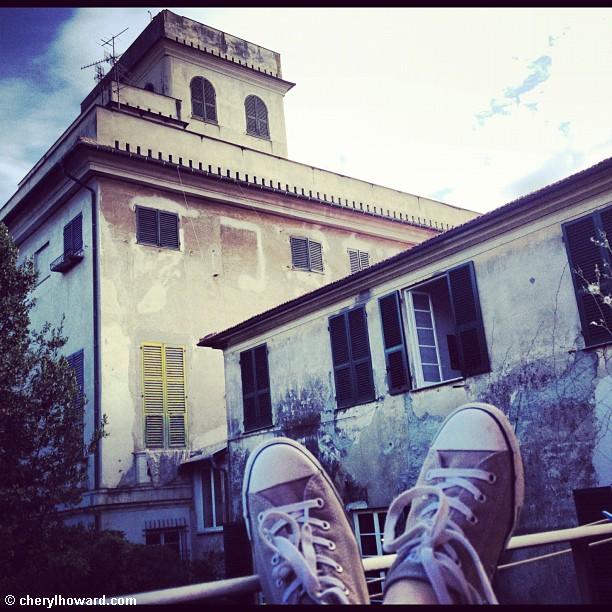 We kicked off our stay by checking into Hotel Monte Rosa. I was pretty stoked to have a nice terrace where I could drink my morning coffee and take in this lovely view.
Determined to make most of the unseasonably warm autumn weather in Italy, I sat on the terrace for about 15 minutes resting and then immediately headed towards the sea.
2) Take photos of glorious architecture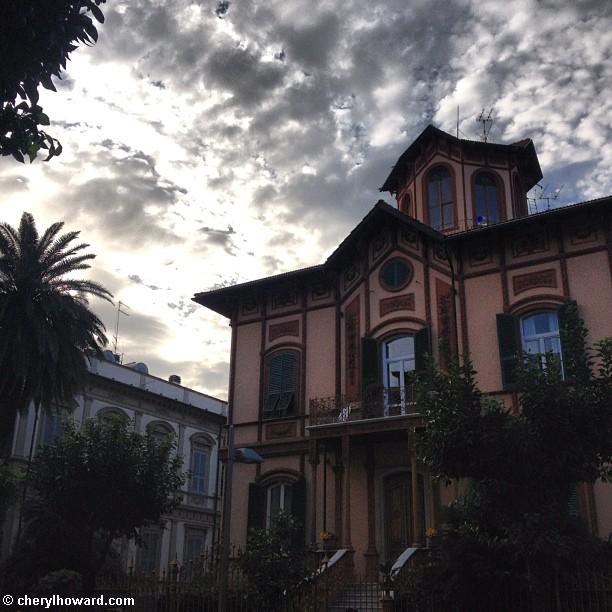 As I made my way seaside, I came across these rather luxurious villas and the stunning Auditorium San Francesco.
3) Watch sunset over the sea in Chiavari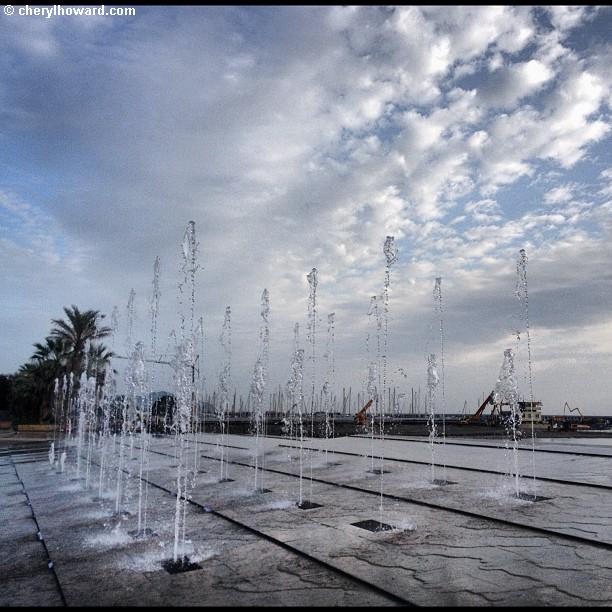 The skies were pretty that afternoon as dusk began its slow descent over Chiavari. Reaching the coastline, I came upon this delightful water fountain installation which became even more enchanting against the dramatic back drop of what is seriously one the most beautiful sunsets I've ever seen.
I sat there for the better part of 30 minutes as I just couldn't stop staring and didn't want to let go of that magical moment.
4) Feast like a King at Lord Nelson
After sunset, I headed to Lord Nelson for a hot dinner date with even more wine and food. I may or may have brought buffet pants to dinner that night.
Would you visit Chiavari, Italy? Do you have other tips for the town? Tell us about it in the comments.
Good To Know
1) Find a place to stay while you're visiting Chiavari.
2) Make your time in the Chiavari area special and experience nearby Genova.
3) If you're as obsessed with Italy as our readers are, check out some of our top content:
*Disclosure – My time in Chiavari was complimentary, courtesy of Liguria Tourism. Any opinions expressed are entirely my own. This post also contains some affiliate links. If you book a tour or hotel, I'll earn a tiny commission at no extra cost to you. Thanks for your support!