Back in 2014, I spent a fun-filled, albeit cold, long weekend in Chicago. Even though it's a short one-hour flight from Toronto, I'd never once visited the Windy City. My time in Chicago was so great, that it now competes with San Francisco for being my all-time favorite American City.
A Weekend in Chicago, Illinois
To follow is an "Instatrip" photo recap of all the things I did when I spent a weekend in Chicago. I've featured where I stayed, the places I ate, the things I saw, and what I did. It's by no means an exhaustive list, but rather a little mini-guide, which you may want to use when you're planning your next trip to Chicago.
Recommended reading: This post about the best things to do in Chicago or this one full of local tips about how to spend 48 hours in Chicago.
1) SLEEP: Holiday Jones Hostel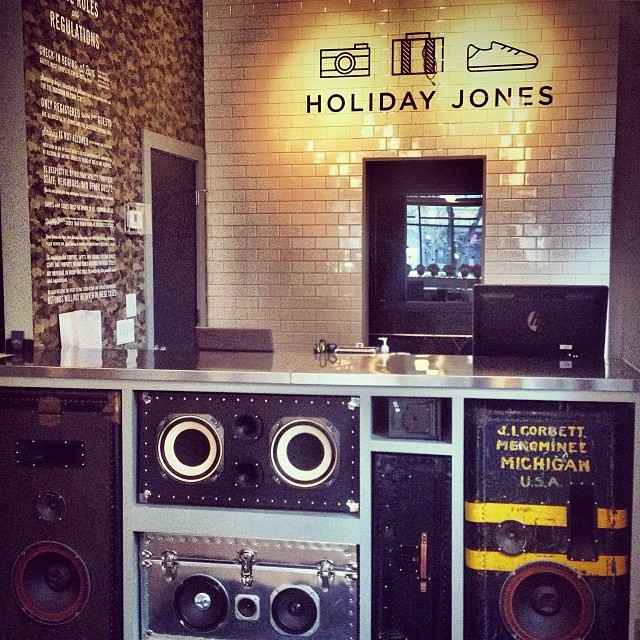 This was the front desk of my hostel in Wicker Park, Holiday Jones. The modern and chilled hostel has shared rooms, as well as private ones which start at around $30 US. Although I love hostels, like the super cool and beautiful Living Lounge Hostel in Lisbon, I'm now at the age where I'd rather have a room to myself. I booked a private room and was happy to have some personal space.
Update: Holiday Jones is now closed. You can find more places to stay in Chicago with booking.com.
2) DRINK: Bangers & Lace
Bangers and Lace, a bar just across the street from the hostel, serves up a fabulous drink list in a beautiful Wes Anderson-like setting. I came here for a locally brewed beer shortly after checking into my hostel.
Address: 1670 W Division St, Chicago, IL 60622
3) EAT: Big Star
Although I have no pictures from my meal experience, I had some very tasty tacos and another great IPA at Big Star in Wicker Park. On a Friday night, it was packed to the brim with people and exuded an overall "good feelings" kind of vibe.
The restaurant is also not far from the Holiday Jones hostel.
Address: 1531 N Damen Ave., Chicago, IL 60622
4) SEE: "The Bean" At Millennium Park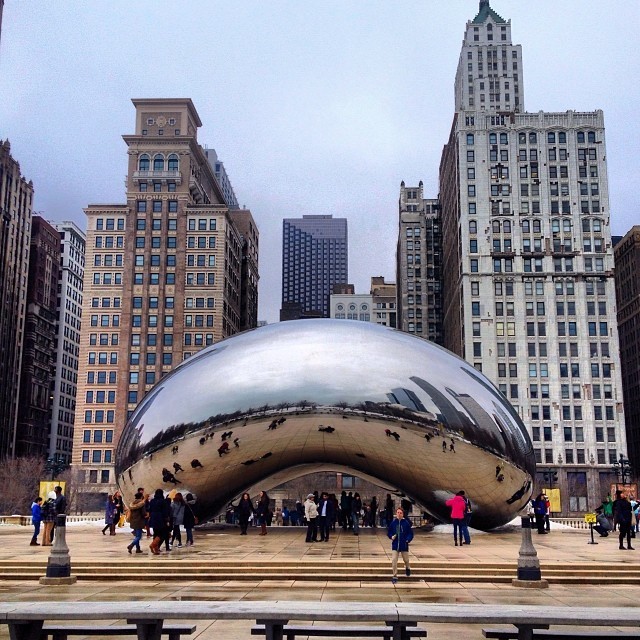 Seeing "The Bean" in Millenium Park was really something else and the whole park looked pretty, even in the midst of winter. It was also fun posing for silly pictures like this one.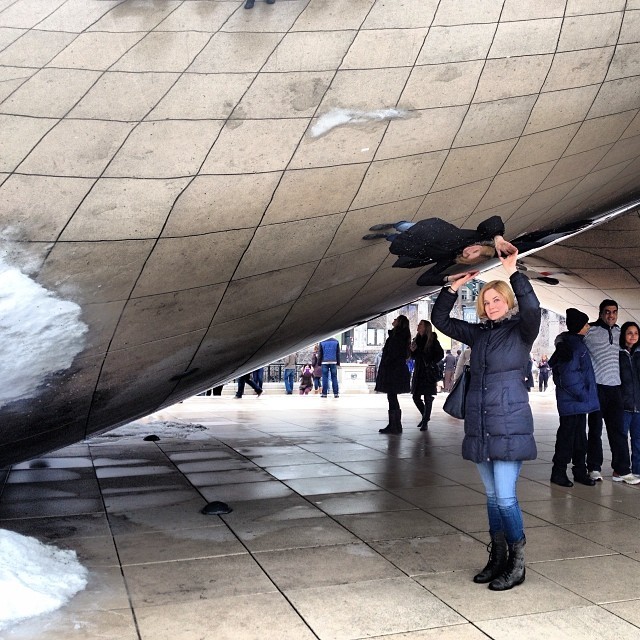 Address: 201 E Randolph St, Chicago, IL 60602
5) EAT: Park Grill
While you're visiting The Bean, be sure to stop by Park Grill to grab some traditional American fare. It was here that I had my first Chicago-styled hot dog for lunch.
Address: 11 N Michigan Ave, Chicago, IL 60602
6) DRINK: Signature Lounge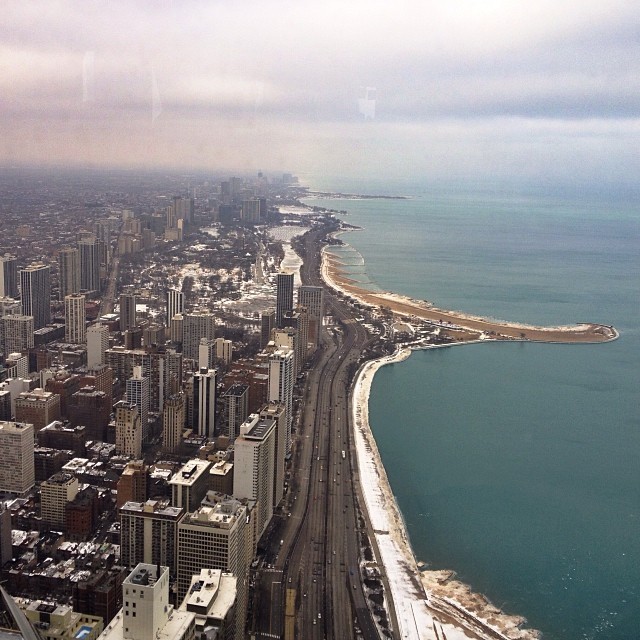 Warm up for a drink with a view at the Signature Lounge in the John Hancock Center. It sounds weird, but trust me, and go to the bathroom while there. You'll be treated to even more spectacular views over Chicago.
Address: 875 N Michigan Ave, Chicago, IL 60611
7) DO: International Museum of Surgical Science
If you like weird and offbeat things like me, check out the International Museum of Surgical Science. It's a museum dedicated to the history of surgery and you'll see all sorts of things (some of which are very creepy!) from both Eastern and Western medicine featured there.
Recommended reading: A couple of other weird and offbeat museums – The Romanian Kitsch Museum in Bucharest, as well as the Nikola Tesla Museum in Belgrade.
Aside from the fascinating exhibition, the building is also a really beautiful one to tour.
Address: 1524 N Lake Shore Dr, Chicago, IL 60610
8) SEE: Chicago Architecture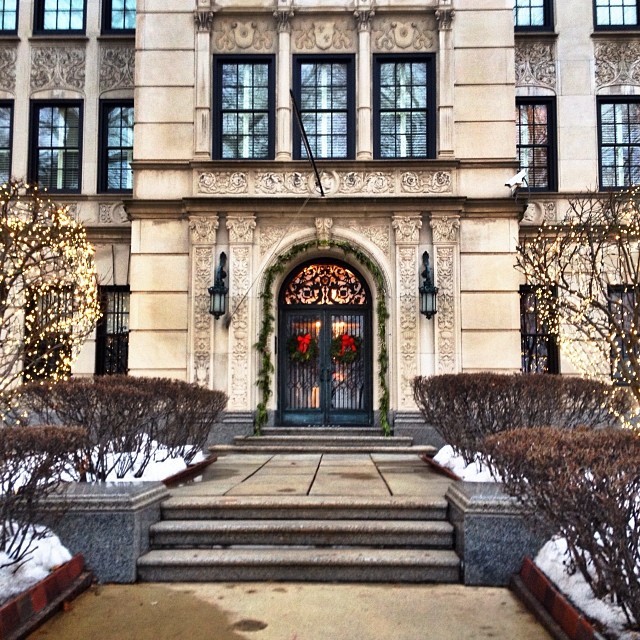 Spend a lot of time walking around. Many of the buildings in Chicago have such character and charm.
9) DO: An Escape Room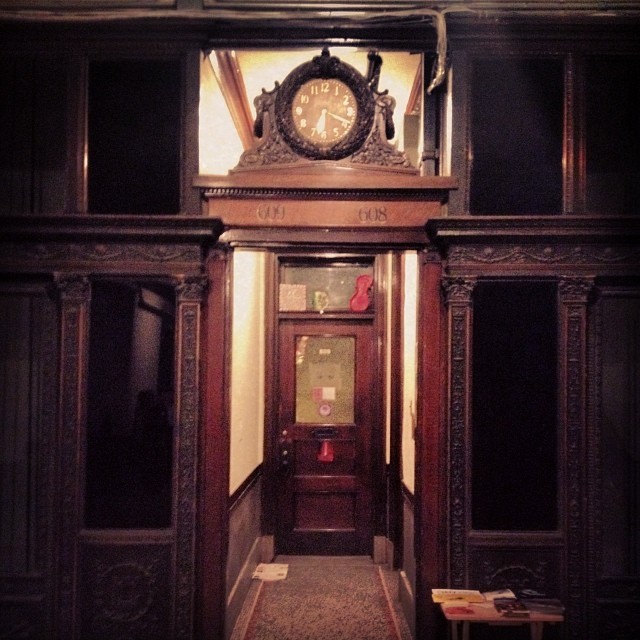 At the Fine Arts Building (home to America's oldest artist colony), you can partake in yet another weird and offbeat activity, Trapped In A Room With a Zombie, a very fun escape game.
Sadly, my group lost. I didn't know anyone in my group, but we became fast friends and I tagged along with them for dinner after our game finished.
Address: 410 S Michigan Ave, Chicago, IL 60605
10) EAT: Shaw's Crab House
Shaw's Crab House is a great place to come for seafood. They have all sorts of items on their menu like fish and chips, grilled yellowfin tuna, crab cake platters, and more.
Address: 21 E Hubbard St, Chicago, IL 60611
11) DO: Winter WonderFest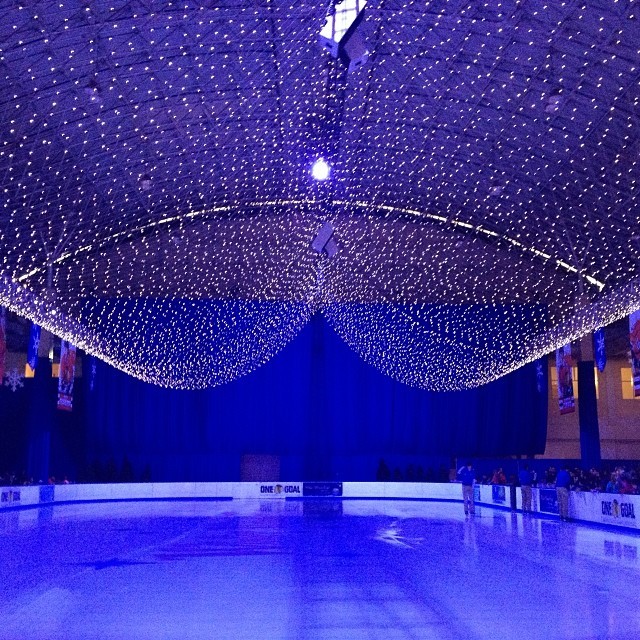 It's always fun to check out local events when they're happening. While in Chicago, I went to the last day of Winter WonderFest, when Navy Pier is transformed into an indoor amusement park. Christmas gets to linger here well into January. It even included this skating rink.
12) SEE: Navy Pier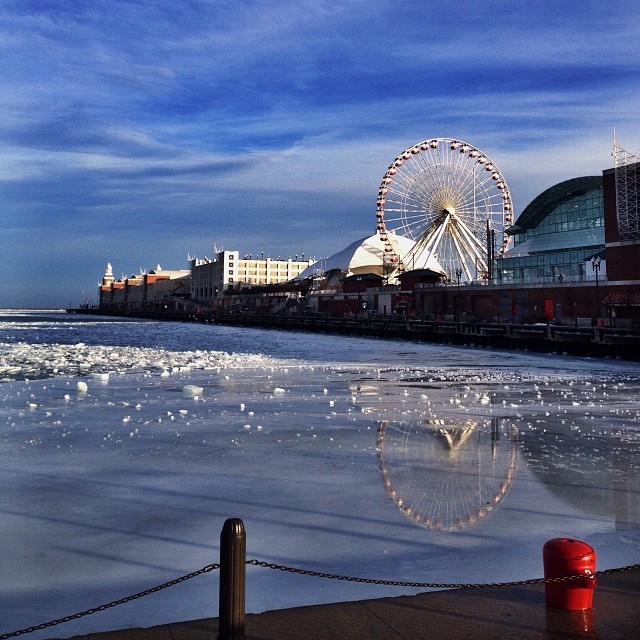 Although it was cold, it was nice to wander around Navy Pier and see the frozen Lake Michigan.
Address: 600 E Grand Ave, Chicago, IL 60611
13) SEE: Navy Pier At Sunset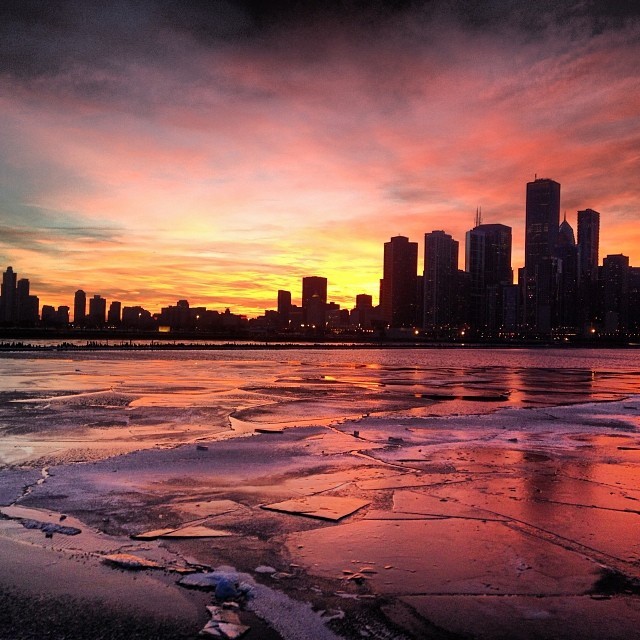 Navy Pier is a great place to go for photos, most especially at sunset.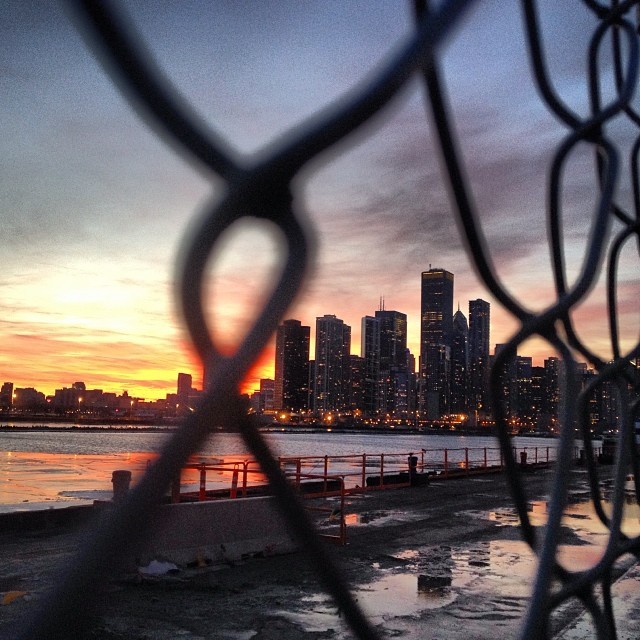 A sunset that night in Chicago left me speechless. It was very different from viewing Iceland's Geysir Geothermal Field at sunset but equally as stunning and powerful.
What do you think about our recommendations for a weekend in Chicago? Have we missed anything good? Tell us about it in the comments below.
Locations
To make it easier for you to enjoy the activities I did, here's a Google Maps with all of the locations listed above.
Good To Know
1) Check out Chicago accommodation options on booking.com.
2) Have fun when you're in Chicago and book a guided tour.
3) If you love traveling through the US and Canada as much as I do, read my other blog posts:
*Disclosure – This post contains some affiliate links. If you book a tour or hotel, I'll earn a tiny commission at no extra cost to you. Thanks for your support.