An Authentic Local Market in Krakow, The Plac Nowy Jewish Market – Estimated reading time: 7 minutes
I was never much of a fan of flea markets before moving to Berlin. Then I visited the flea market in Mauer Park one summer and fell in love. Whether it was fashionable girls strutting their stuff in order to get featured in a street style photograph, an old man selling overpriced antiques, or an upcoming artist selling their new clothing designs, I was taken in by the whole thing. The weekly karaoke routine make Sunday trips there even more fun.
It started a brand new habit for me. So whenever I travel, I go out of my way to explore markets of all types. Whether it's the food markets in Trang featuring tasty Thai cuisine, the Petrivka Book Market In Kyiv with more than 100,000 titles in stock, or an quirky flea market in Barcelona filled with odd items like toilets and bras, they're a fun way to get to know a destination.
So of course, I visited Plac Nowy Jewish Market when I was in Krakow, Poland for the weekend.
An Authentic Local Market in Krakow, The Plac Nowy Jewish Market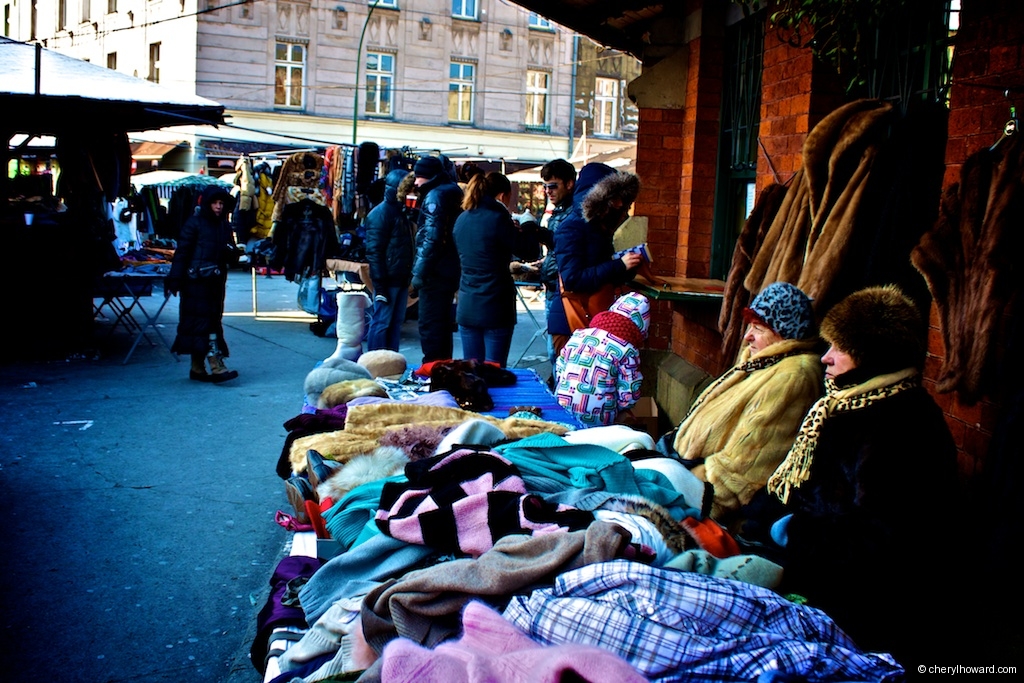 It turned out to be way more fun than I first imagined. Just like the market in Barcelona, you could buy bras, underwear, and even cleaning products but best of all you could take your pick from loads of warm and fuzzy coats and boots. Trust me, they need them as it gets pretty cold in during the Polish winter.
A couple of insider's tips about the market at Plac Nowy – first, it's said to be the only place in the city where you can purchase horse meat. It's also said to have the best street food stall in all of Krakow at Bar Endzior. Apparently the queue gets quite long here sometimes as people load up on zapiekanka before a long night out. You'll find the stall in the rotunda (a former slaughterhouse) located in the center of the market.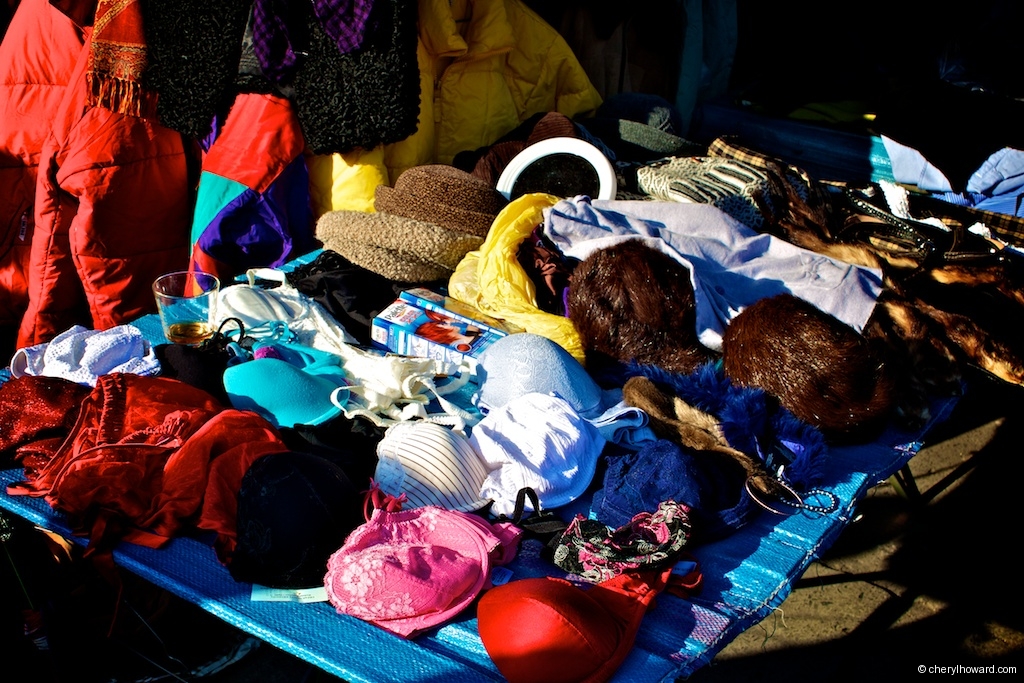 While not as picture perfect as Sukiennice (Cloth Hall) in the city's main square, the derelict buildings that surround the site and the aged green stalls that fill the market charmed and delighted me all the more. It has character, wasn't filled with many tourists (aside from myself of course), and is quite the historical institution in Krakow.
Watch or share this video about the market and better yet, subscribe to my Youtube channel for even more travel related videos.
What do you think of the Plac Nowy Jewish Market in Krakow? Tell us what you think in the comments down below.
Location
Good To Know
1) If you need somewhere to stay in Krakow, see your options on booking.com.
2) Make your time in Krakow even more special and go on a guided tour.
3) If you like travel in Europe, give some of the blog's most popular related content a read.
If you like this post, share it on Pinterest.
*Disclosure – This post contains some affiliate links, so if you book a tour or hotel, I'll earn a tiny commission at no extra cost to you. Thanks for your support!