Budapest isn't only one of the most beautiful cities in Europe, it's also one of the most interesting. It rates as one of my top cities just for the high number of weird and offbeat places alone. From a pinball museum (where you can actually play with the machines), to a statue of the American TV detective, Columbo, and a park full of communist statues, there's countless unusual things to do.
With each visit I make to Budapest, I try to check yet another item off of my long list of things I want to see and do. So on one of my last visits, I went to The Hospital In the Rock Nuclear Bunker Museum to see the place for myself and learn all about the fascinating history.
About The Hospital In The Rock Nuclear Bunker Museum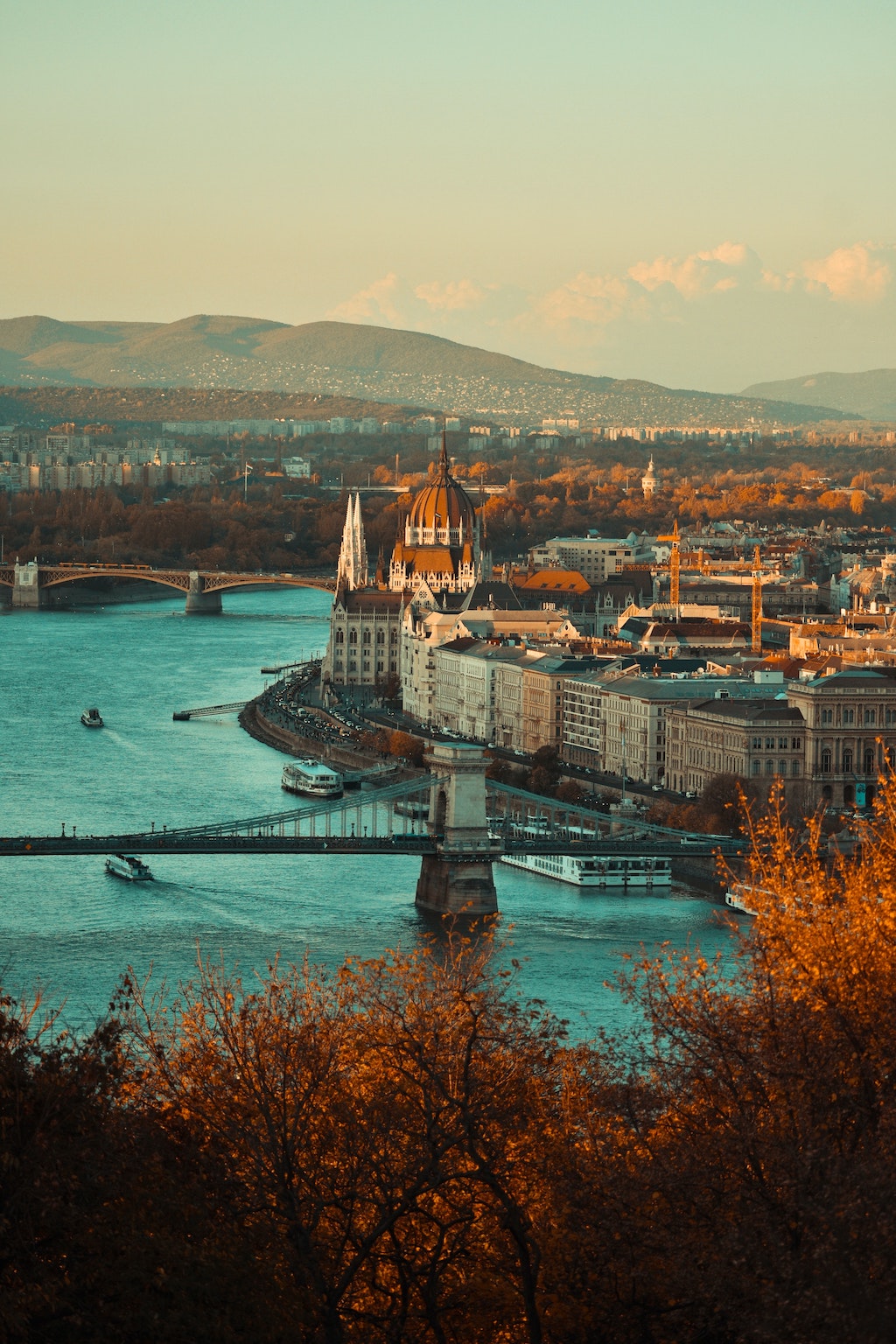 Open since 2008, the Hospital In The Rock Nuclear Bunker Museum (Sziklakórház Atombunker Múzeum) is situated in the city's Buda district, deep under the caverns of the castle itself, amidst a 10 kilometer network of natural caves and tunnels. The venue was once home to an underground hospital used to treat soldiers and civilians during World War II, used again to treat protesters and soldiers during the Hungarian Revolution of 1956, and finally, a top-secret nuclear fallout shelter used during the Cold War. Now an award winning museum, visitors can walk through the maze of tunnels, see how the space operates, and hear about the stories of people who once worked or even stayed in the hospital.
Recommended reading: Budapest's Secret Underground Hospital, with even more details about this important location.
Currently, the site is lovingly maintained by "The Rock" Museum Public Benefit Foundation. Their mission "is to show that it is possible to behave as a person in dictatorships and wartime, and to choose the good. The real heroes are those who heal and help, not take the lives of others. It also aims to present the true face of the war, to convey an authentic history to the general public, with an educational purpose. The Foundation operates independently of parties, ideologies and churches, and operates the museum and its other functions without state support, from its own revenues and donations."
During The Second World War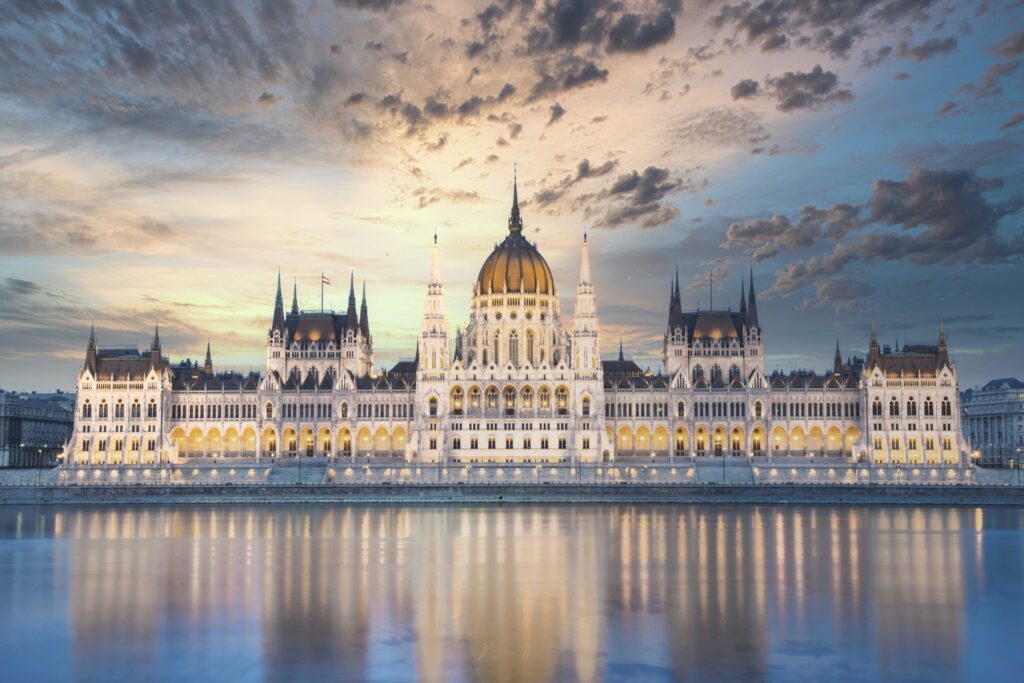 At the start of the Second World War, an air raid siren control room was setup in one of the existing caves under Buda Castle. Seeing that the war was going to a long and intense one, the mayor of Budapest ordered the construction of a new hospital that could safely treat and protect any injured civilians from its deep underground location. Work began in 1939, finished in 1944, and when they opened its doors in 1944, the newly built hospital employed 40 people and was equipped with state of the art medical technology. The Hospital In The Rock was also physically connected to the nearby, St. John's Hospital, which was capable of quickly and easily providing any needed supplies. Not only that, the hospital's tunnels were also linked to the castle's existing tunnel system.
The Hospital In the Rock became a crucial and vital medical facility that saved thousands of lives during the Siege of Budapest which lasted throughout 1944 and 1945. While initially intended to be a place to treat injured civilians, it wasn't long before soldiers were welcomed too (even the German ones). Not only did the hospital serve the wounded, but the dead as well. At night, bodies were sent out from the hospital and temporarily buried in nearby bomb craters.
At the height of the siege, the overwhelmed hospital staff found themselves handling around 700 patients at once – in a space intended for only 60-70 patients! The hospital was the only place in Budapest where people could get a x-ray or undergo an operation, as the building had generators that kept the power running without interruption. Often patients didn't want to leave the hospital and even their family and friends sometimes came to stay, using the hospital as safe haven to be protected from the war outside.
Things got so desperate that the hospital went through intense periods where they were without food and medicine. Staff found themselves removing bandages from dead patients and reusing them on the lives ones. Horses were slaughtered in order to feed people.
During The Soviet Occupation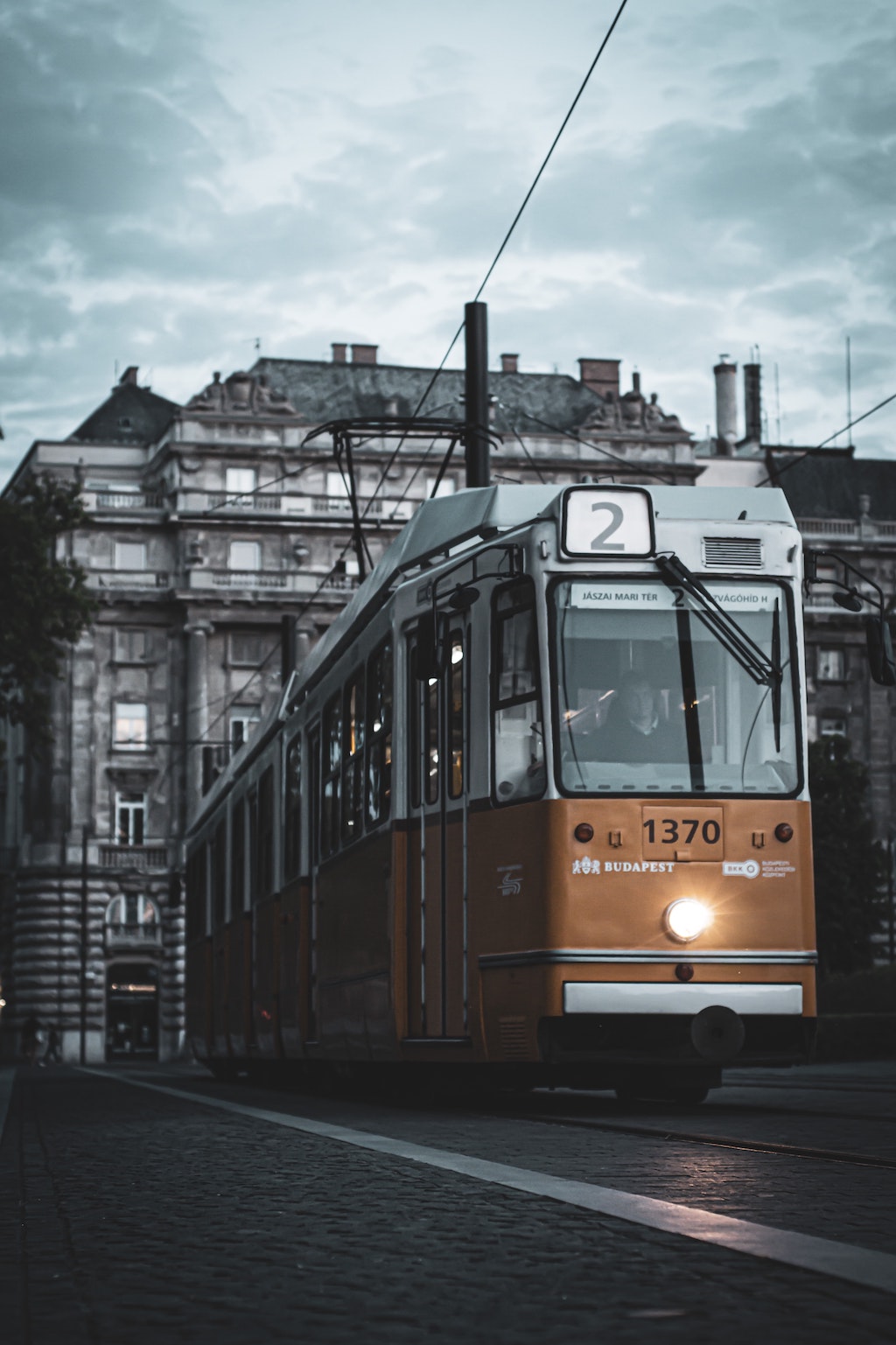 Following WWII, the Hospital In The Rock was briefly used again as a place to to treat injured Soviet soldiers and Hungarian revolutionaries who had taken part in the 1956 Hungarian Revolution.
While locals then thought the doors closed forever afterwards, what they didn't know was that the ruling Communist party repurposed the space into a top-secret and classified nuclear fallout shelter. Between 1958 – 1962, a water storage system was added that could hold a large reserve of clean water and air purification system was installed to clean any poisonous or toxic chemicals from the air. Medical equipment was upgraded and two diesel engines were added to power the site's electrical generators. The bunker was setup to host medical workers (members of St John's Hospital), keeping them safe, should the widely feared Third World War take place. Much of this equipment is still operational today.
In the years that followed two families lived in the bunker (one following the other), each time a husband and wife team, who did whatever was necessary to keep things running smoothly and at the ready should the need to use the 2,400 square meter facility ever arrive.
The existence of the nuclear shelter wasn't known to the general public until records were declassified in 2002.
The Hospital In The Rock Now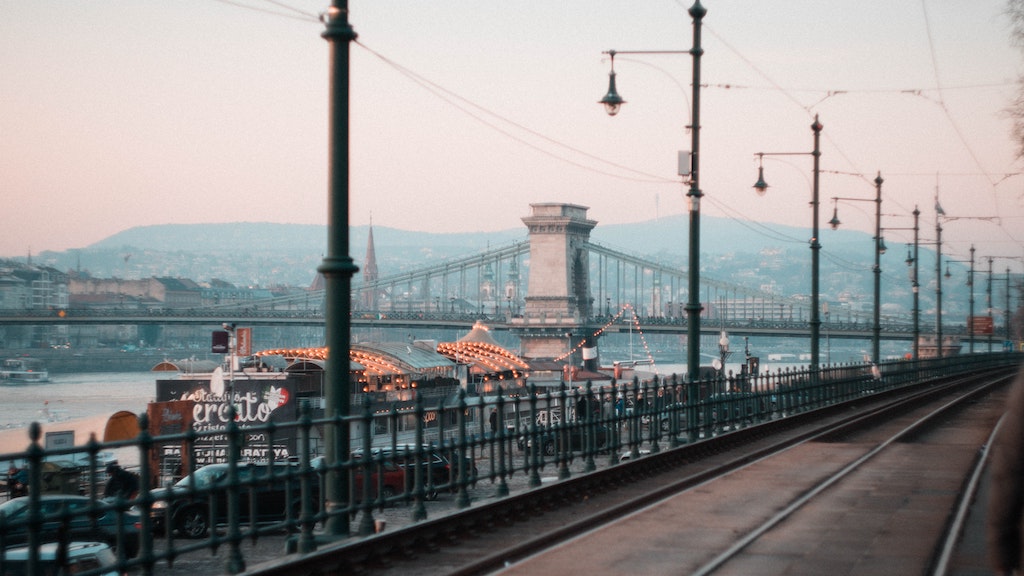 Reconstruction worked started on the Hospital In The Rock in 2007 to modernize the facilities and finally opened as a museum in 2008. Now visitors can go on tours led by professional guides who will show them the former treatment rooms (complete with lifelike wax figures!) and the room with the diesel engines so you can learn about how the place is powered. More importantly, the guides will tell you about the history of the place, specifically the bravery and dedication of the medical staff who helped save so many lives. It's really quite a sobering and emotional experience to walk through the tunnels and hear their tales.
Surprisingly, the tour ends on quite a political note. Luckily, this particular bunker location never had to be used to hide from nuclear fallout, but as we well know, this didn't apply for Japan. There's an exhibition at the end depicting the tragedy of what happened in Hiroshima and Nagasaki when America dropped their atom bombs and how this is something that should never happen again.
What do you think about The Hospital In The Rock? Would you visit this unusual place in Budapest, Hungary?
Hospital In The Rock Nuclear Bunker Museum Location
Just where is this place located? Budapest, Lovas út 4/c, 1012 Hungary.
As the location can be tough to find, the museum offers these additional instructions:
"From the Matthias Church we can reach the underground Hospital in the Rock Museum in just a few minutes walk. Walk along Szentháromság street until Árpád Tóth promenade, where at the foot of the castle wall – opposite the Matthias Church -, a staircase and an elevator lead to Lovas street. When you get down there, turn right and after 3 meters you can already see the entrance to the museum."
Hospital In The Rock Nuclear Bunker Museum FAQ
There are a lot of things you need to know before going to the Hospital In The Rock Nuclear Bunker Museum, so we've taken the time to answer the most common questions about your visit:
1) How can I contact the museum for more information? You can call +36 70 701 0101, visit their website (https://www.sziklakorhaz.eu/en/), and/or email [email protected].
2) What are the opening hours of the Hospital In The Rock Nuclear Bunker Museum? They're open daily, Monday – Friday from from 12:00 – 18:00, Saturday from 10:00 -19:00, and Sunday from 10:00 – 18:00.
3) How much does a ticket to the museum cost? A single adult ticket starts around €20 (about 7000 Forint), which includes entry to the museum and a guided tour. Find further details on their website.
4) Can I pay for my ticket with credit or debit cards? Yes. You can only pay by credit or debit card and cash isn't accepted at all.
5) Is there a gift shop? Yes! They have books, posters, and other souvenirs. If you're not in Budapest right now, you can also buy items (including tickets) from their online shop and help to support the museum.
6) Can I take photos and videos inside the museum? No. Photos and videos are strictly prohibited by the museum with no exception.
7) How much time do I need for the Hospital In The Rock? The tours last 60 minutes and the guides are excellent at keeping you on schedule. You may need another 10 – 15 minutes to peruse the gift shop.
8) Can I see the museum on my own and not via a tour? No, a guided tour is the only available option. But lucky for us, the museum offers virtual tours and has tons of informative videos about the history of the Hospital In The Rock. The videos are only in Hungarian, but most have English subtitles.
8) How frequently do they run tours? During the week, tours start on the hour and on weekends, every half hour.
9) Are the tours held in English? During normal times, yes. The pandemic changed things and as of May 2021, tours are only being offered in Hungarian and the usual audio tour offer is on pause. Visit the museum's website or contact them for updates.
10) Do I need to book my tour in advance? Being one of the more popular tourist attractions in Budapest, it's recommended that you buy your ticket in advance.
11) Does the museum have wifi? No, wifi isn't available at The Hospital In The Rock.
12) Is there a place to store our bags or hang our coats? No, there are not any lockers or coat check. You are advised to keep your belongings with you at all times. As it gets quite chilly in the tunnels, it's a good idea to have a sweater with you (even during warmer summer months). As the tour also involves a lot of walking, it's also advised to wear comfortable shoes.
13) Is the museum good for kids? No, due to the dark nature of the content, kids under 6 years old aren't permitted to take the tour. You can bring kids between 7 -12 along, but the museum strongly discourages from doing this as well. It's best for those 13 years of age, or older.
14) What about COVID-19 safety measures? The Hospital In The Rock has pretty strict measures in place to protect the health and safety of their guests and staff. In order to partake on a tour, you must wear a mask and be fully vaccinated against COVID-19 (for which you need to show proof that is recognized by the Hungarian government).
Transportation Options In Budapest
Tips and tricks for navigating varying transportation options in Budapest:
1) To get to the Budapest city center, you can drive, take a taxi, bus, or use a rideshare:
From the airport – Budapest Franz Liszt International Airport (BUD) is 16 kilometers away from the heart of the city. There are plenty of transport options available, like a bus. You can take bus 200E or the more frequent and direct 100E. The 100E journey will cost you about €3 (900 Forints), take around 30 minutes, and drop you off at the Deák Ferenc tér central rail station. You can also book a shuttle into the city at a kiosk it the airport's arrival area. A return ride which should not run you more than €27 and will take you door-to-door. You can grab a taxi at the airport's taxi stand too, with a one way fare costing you about €26 and taking no more than 35 minutes. If you're really fancy, book a private chauffeured ride into the city. Use a service like Blacklane, with fares starting around €55 one way.
From the three main train stations – Most domestic and foreign trains arrive at one of three railway stations, Keleti pályaudvar, Déli pályaudvar, and Nyugati pályaudvar. Each of the stations are connected to the main metro system and get you where you want to go quite easily. Alternatively, grab a taxi or call a rideshare (Bolt is the go to app used by locals) if you're not comfortable with public transit, and if you're close enough to where you need to go next, simply walk.
From the main bus terminals – The city has five major bus terminals. All of them are located far outside of the city center, yet remain well connected to the metro system. They're Népliget, Stadion, Újpest-Városkapu, Etele tér, and Széll Kálmán tér bus stations. From Népliget it will take you around 20 minutes to get into the city via the metro, from Stadion about 10 minutes, from Újpest-Városkapu 30 minutes, from Etele tér 25 minutes, and from Széll Kálmán around 10 minutes.
2) There are lots of ways to make your way around Budapest:
Taxis – As taxi scams can happen, it's best to call a taxi so your start and end locations are recorded by the taxi company. Go to taxi companies are 6×6 Taxi, Budapest Taxi, Budataxi, City Taxi, Főtaxi, TaxiCab, Taxi Plus, and Tele 5 Taxi.
Ride sharing – As already mentioned, use Bolt to quickly and cheaply move about the city. It operates similar to Uber.
Bikes – You can easily rent bikes from numerous places from companies like MOL Bubi.
Public Transit – Visit the BKV website for more information about Budapest's public transit system.
Driving – If you feel confident enough to drive, rent a car to get around on your own.
For more details about your various options, check out Wikitravel.
Where To Stay In Budapest
These are some of the best Budapest accommodation options:
1) Book a hotel, hostel, or private apartment for your stay in Budapest.
2) Over the years, I've stayed at a number of places in Budapest. Here's a collection of some of my favourites.
Paying For Things in Hungary
Follow these tips to know how to handle your financial affairs when you're travelling through Budapest, Hungary:
1) Hungary has their own currency, the Forint (Ft).
Check xe.com to find out how your local currency fares against the Forint, Euro, US dollar, etc.
While most places will accept bank or credit cards, smaller shops often only take cash. Get yourself some cash at a local bank machine.
If you do pay by card, you'll be asked which currency you want to pay in – choose to pay in the local currency (Ft), as you'll save money on the exchange rate.
2) Hungary is somewhat cheaper than other popular destinations in Europe and you may find that your money goes a long way for everything from your accommodation, to eating out, and more.
3) If you can avoid doing so, wait to exchange your money somewhere in the city as the exchange rate at the airport is quite high.
Good To Know About Budapest
Some last things you need to know when you're visiting Budapest:
1) Budapest is at its best in spring, summer, or autumn, but don't let that stop you from making a visit during winter. There are far less tourists and as such, prices are lower and you get more value for your money. During the winter months, you can do cool things like ice skate beside a castle, visit a Christmas market, or warm up in one of the thermal baths.
2) To experience the best of the city, book a guided tour.
3) If you like the Hungarian capital as much as I do, read some of my popular blog content.
*Disclosure – This post contains some affiliate links. If you book a tour or hotel, I'll earn a tiny commission at no extra cost to you. Thanks for your support!