Anyone who regularly reads my blog knows how much I love hanging out in libraries and bookstores. There are tooooons of posts here reviewing varying places I've visited, libraries like the Stockholm Public Library and the National Library of Finland, and bookstores like Libreria Acqua Alta in Venice and John K. King Used & Rare Books in Detroit.
So, of course, when I spent some time in Serbia, I was eager to see the National Library of Serbia in Belgrade.
Recommended reading: If you like Belgrade, we recommend these other unique locations around the city. Start with The Nikola Tesla Museum where you can geek out on all things Tesla, and The Ružica Church, where they have chandeliers made from weapons.
The National Library Of Serbia Is The Nation's Oldest Library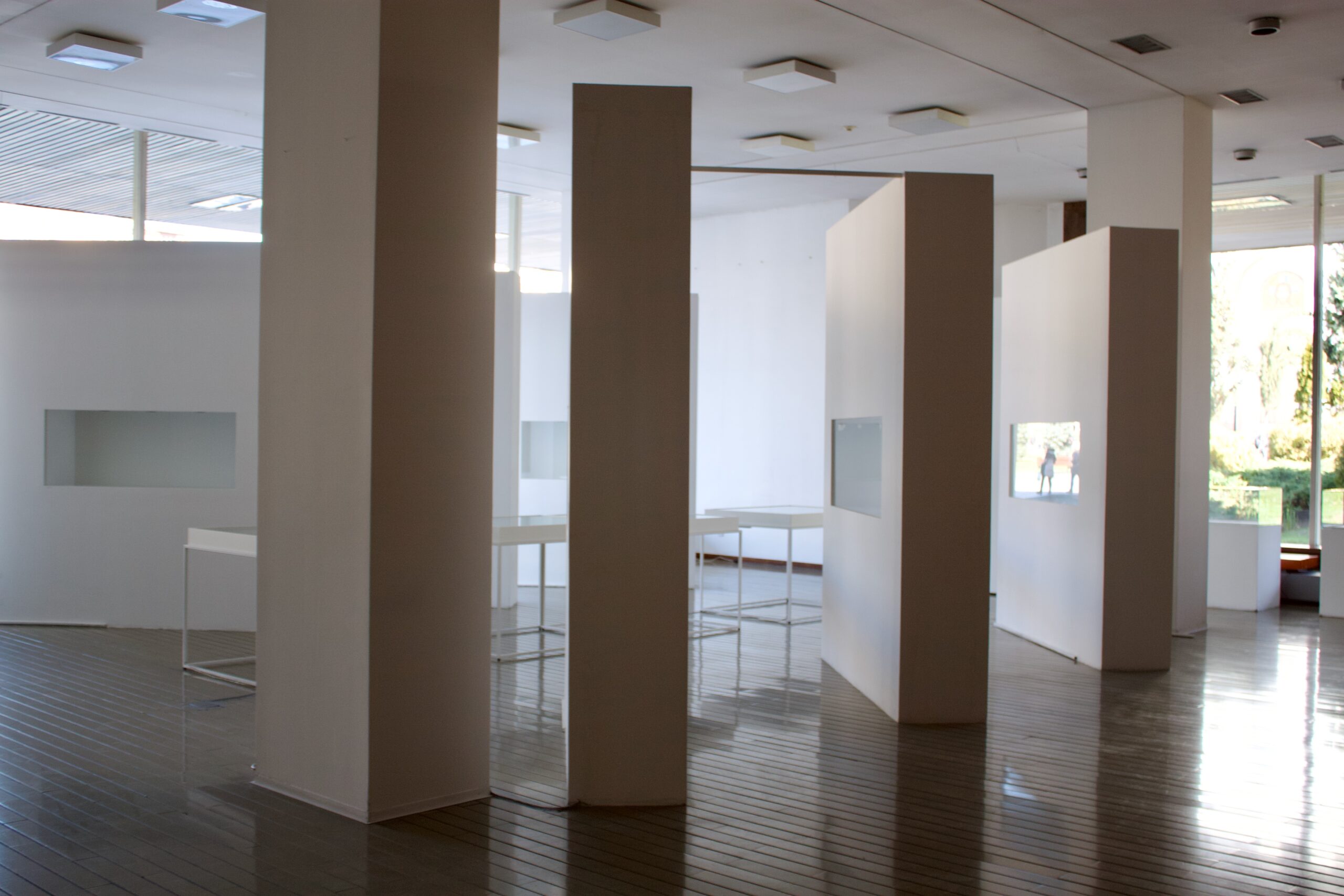 Opened in 1832, the National Library of Serbia in Belgrade is the country's oldest library.
Bookstore owner Gligorije Vozarović founded the library, and the first collection was filled with books he contributed, as well as gifted materials from other notable Serbians. The collection grew to be more substantial after Prince Miloš set a royal order that for every book printed in the bookstore, another copy should also be included in the library. By 1845, the library had 1421 titles, 2283 volumes, and authors' catalogs.
The bookstore was damaged during WW1, so the remains of the collection were sent away to other parts of Belgrade, Niš, and Kosovska Mitrovica for their protection. Post-war, the collection returned to Belgrade and was housed in a newly created library, with rights to obtain copies of printed materials from around the Kingdom of Yugoslavia. Special efforts from Jovan Tomić helped bring some of the original collection from as far as Sofia.
Recommended reading: See Why You Should Visit Niš, Serbia.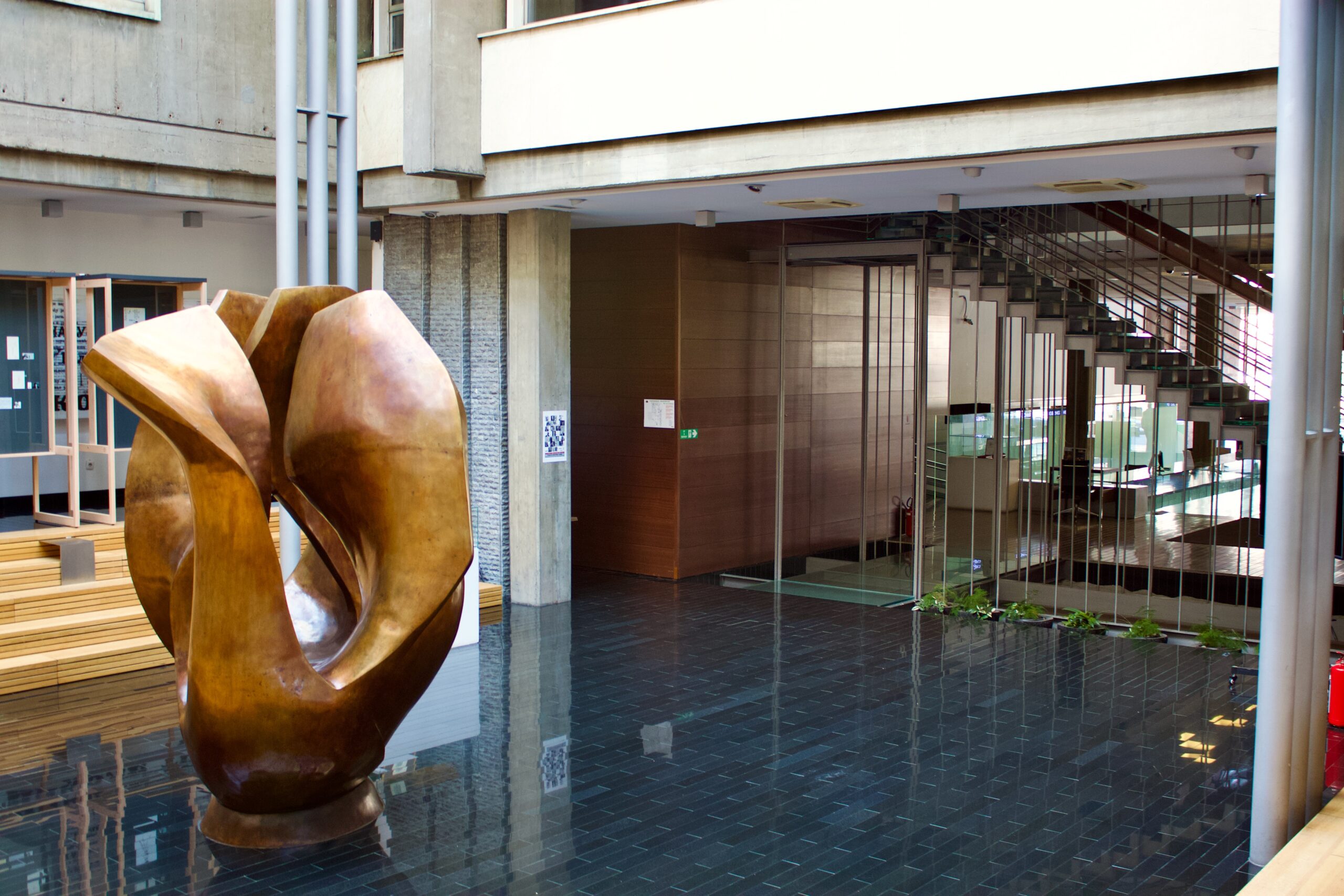 The hellscape of WWII brought bombing and fire to the library, where more than 500,000 volumes were destroyed, including rare Cyrillic manuscripts dating back to 1424. The evil and greedy Nazis (much like the Russians now in Ukraine) plundered the library, stealing some of the collection, which Serbia later repurchased in 1969.
The library reopened under limited conditions in 1947, and then in 1954, construction of a new library was ordered. Designed by architect Ivo Kurtović, the National Library of Serbia opened to the public in April 1973, not far from the Temple of Saint Sava. Its modern and minimalist design is intentionally functional, with a depository, reading area, and working space. Further renovations were done from 2007-2011 and are what you see today.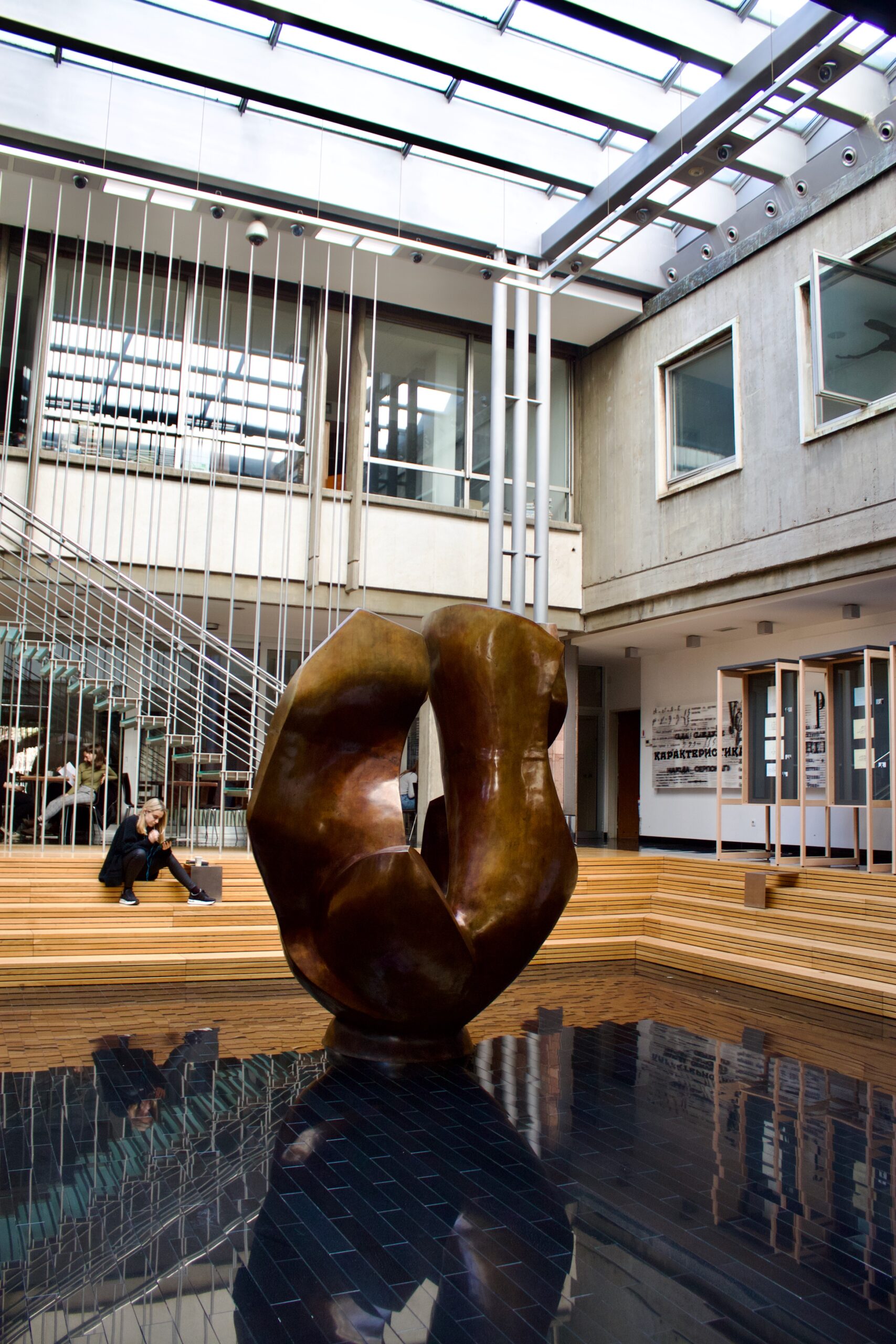 The library contains a number of remarkable collections including Serbian books from the 18th and 19th centuries, handwritten manuscripts from the 12th – 18th centuries, printed books in more than 1,700 foreign languages, and more than 1.2 million digital volumes.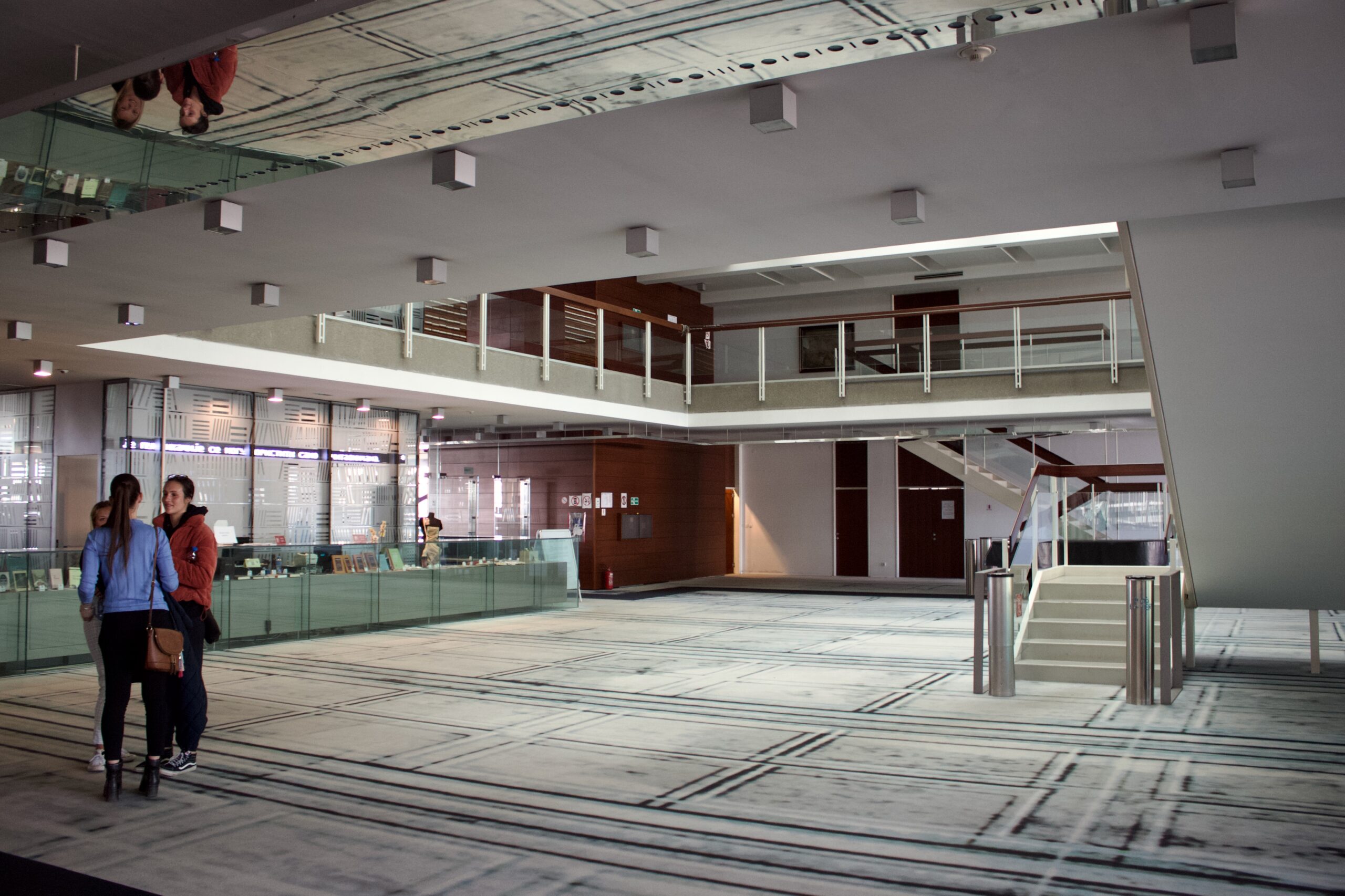 The National Library of Serbia now employs around 270 people and operates with these goals: "to incorporate "world's information flows, recognition with the world's family of national libraries, and an information resource and drive for development of Serbian society." The library also offers various artistic and cultural programs to its patrons.
Recommended reading: What visitors, aka "mega fans," have said about the library.
What do you think about The National Library Of Serbia? Would you visit this important cultural institution in Belgrade? Let us know in the comments below.
The National Library Of Serbia Location
Just where can you find the library? Skerlićeva 1, Beograd 11000, Serbia
National Library Of Serbia FAQ
What you need to know before you visit the library:
1) How do you contact the library for more information? You can call them at +381 11 2451242, visit their website, and/or email [email protected].
2) What are the opening hours of the National Library Of Serbia in Belgrade? The library is open on Mondays from 9:00 – 16:00, Tuesdays – Fridays from 8:00 – 20:00, and Saturdays from 8:00 – 15:00. The library is closed on Sundays.
3) Do you need to pay a fee to enter the library? The library is open to the public, and there is no fee to enter, or take photos.
4) Can I take photos and videos in the library? Yes, photos and videos are permitted. However, some sections are off-limits as I found out when I got kicked out of one of the areas.
5) How much time do you need at the library? If you're coming to walk through the library and take photos, you'll need 30 minutes maximum. If you're coming to study or read, as long as you like.
6) Is the National Library of Serbia good for kids? No, it's a quiet place where people read, study, etc., and shouldn't be disturbed. There isn't a special area for children (at least from what I saw), so kids would likely be bored here.
Transportation Options In Belgrade
How to best get around in Belgrade, Serbia:
1) To get to Belgrade's city center, you can drive, take a taxi, bus, or use a rideshare:
2) There are various ways to navigate Belgrade:
Where To Stay In Belgrade
These are some of the best Belgrade accommodation options.
1) Book a hotel, hostel, or private apartment for your stay in Belgrade.
2) For my weekend in Belgrade, I stayed at the Public House Hotel. I highly recommend this hotel as it's centrally located, they offer free airport pickup, and provide you with a mobile phone for the duration of your stay. As Serbia isn't part of the European Union (EU), steep roaming fees apply for anyone with a number from an EU country. Public House Hotel saves you the money and hassle of buying a local sim card. You can even use their phone as a hotspot for yours.
Paying For Things in Serbia
Tips for knowing how to handle your money and cards when you're visiting Belgrade, Serbia:
1) Serbia has its own currency, the Serbian dinar (RSD).
2) Serbia tends to be cheaper than other more popular destinations in Europe and you'll find that your money goes a long way here for everything from your accommodation to eating out, and more.
3) You cannot change dinars inside the airport – shops will take the local currency, but all prices will be in Euros.
4) The duty-free shop is way overpriced. Buy your favorite rakija at a shop in the city instead! Your friends will love you, trust me.
5) If you can avoid doing so, wait to exchange your money somewhere in the city (you'll find many places). The exchange rate at the airport tends to be quite high.
Good To Know About Belgrade
There are some things you need to know when you're visiting Belgrade:
1) To really experience the city, book a guided tour.
2) Serbians are huge fans of smoking and they smoke everywhere, typically in bars and cafés, but even in restaurants when having dinner. While this will be a shock to most visitors, there isn't much you can do about it without causing an unneeded fuss. You can ask to sit in the "nonsmoking" section of a restaurant (if they even have one), but with no barriers in the restaurant to separate the smoking and nonsmoking sections, there really isn't much of a difference. In nicer weather, you can eat or drink outside, otherwise, go with the flow and suffer silently.
3) Years back, the EU passed a law that provided free data roaming wherever you travel within the EU. As Serbia is not part of the EU, you'll need to take advantage of free wifi when you find it, buy a local sim card, or rack up excessive data roaming charges. If you're lucky, you may find a hotel that offers a free phone to use during your stay.
4) If you like traveling in Europe, give some of these posts a read:
*Disclosure – This post contains some affiliate links. If you book a tour or hotel, I'll earn a tiny commission at no extra cost to you. Thanks for your support!