These Are Some Weird Things In Milan, Italy – Estimated reading time: 4 minutes
When traveling, I don't always snap photos of beautiful landmarks like castles, cathedrals, and whatnot. I enjoy discovering the more unusual side of a destination, like a simple Berlin backyard, an extreme staircase in Liège, or an art exhibition with some crazy looking shoes in Amsterdam. Even better, is when you explore a city randomly come across weird things like I did in Prague and Brussels.
So when I got the explore the fashionable and ever cosmopolitan Milan, it was fun to go off the beaten path and notice the city's quirkier side.
These Are Some Weird Things In Milan, Italy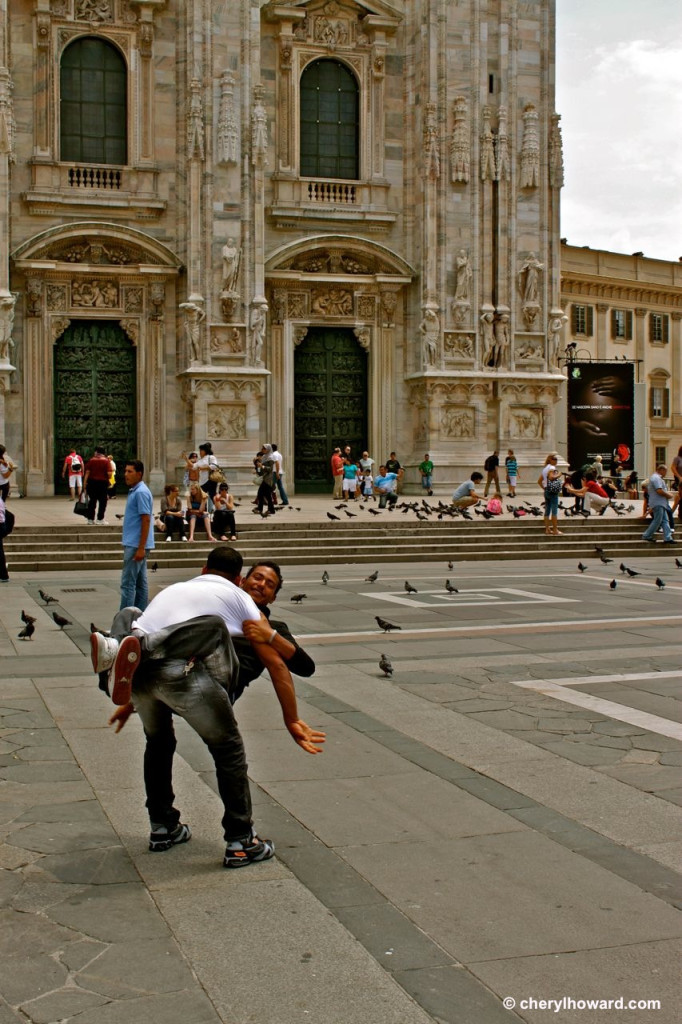 These boys posing in front of Milan's Duomo were fun to watch for a while. They seemed to be putting on a show to attract the attention of my friends and I.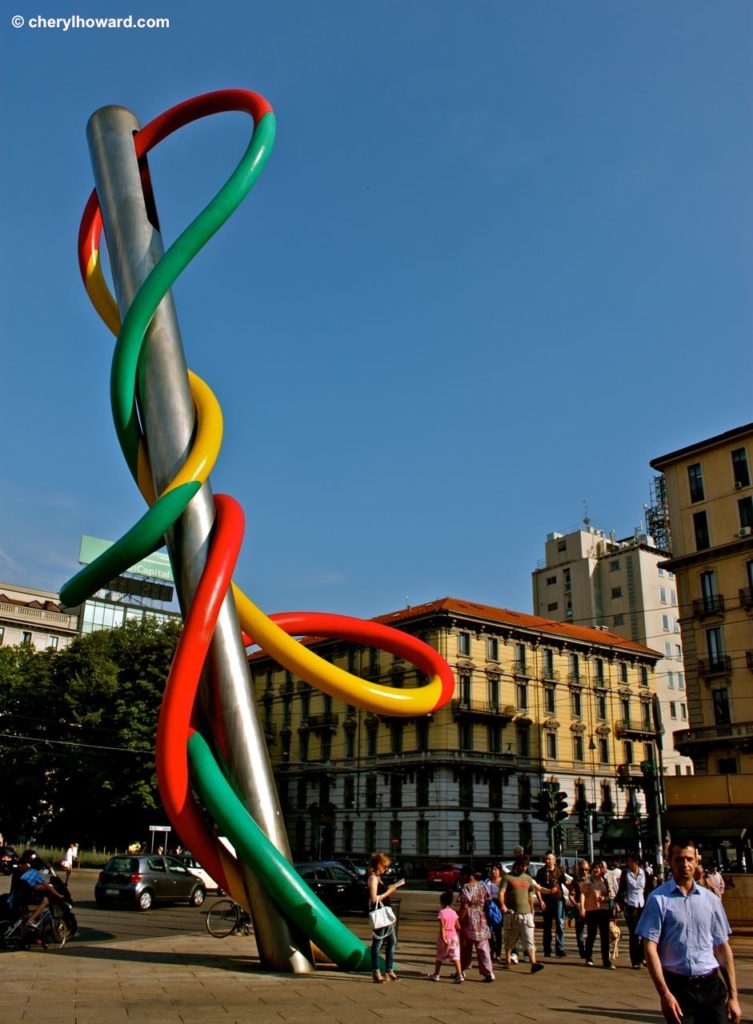 Milan also has some pretty funky art sprinkled throughout the city.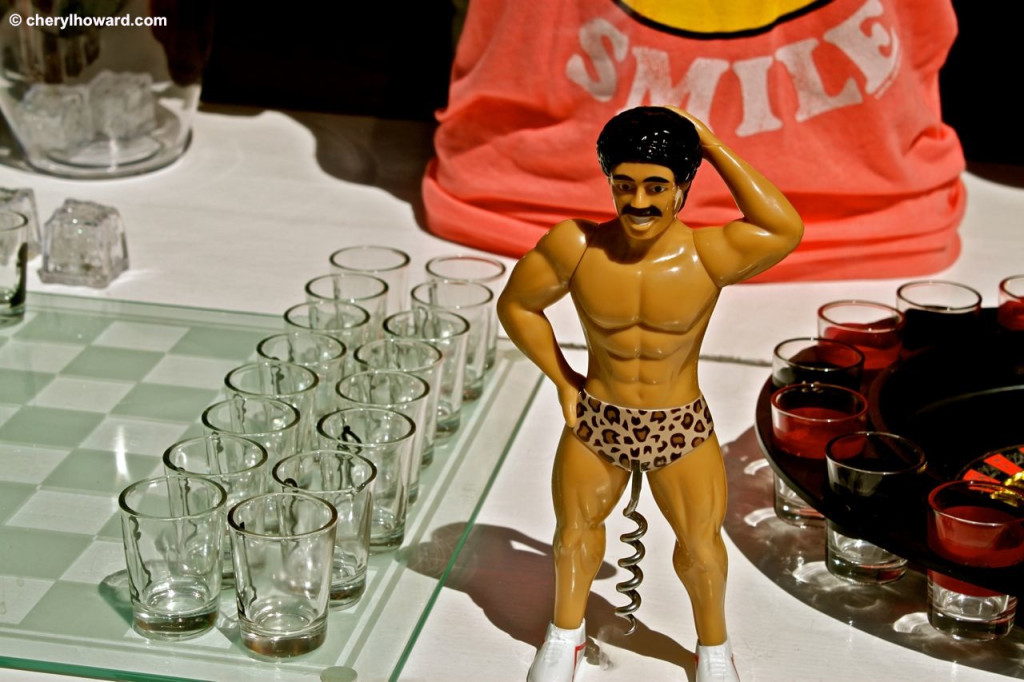 This rather handsome gentleman is a very unique … wine opener!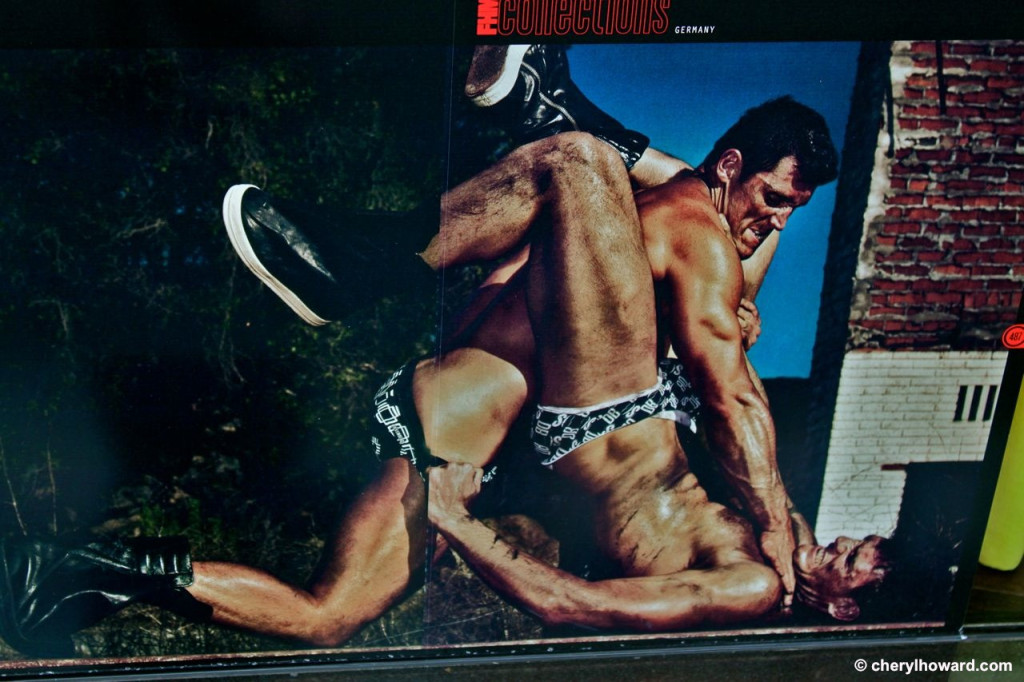 Brand advertisements around the city were pretty "interesting" as well.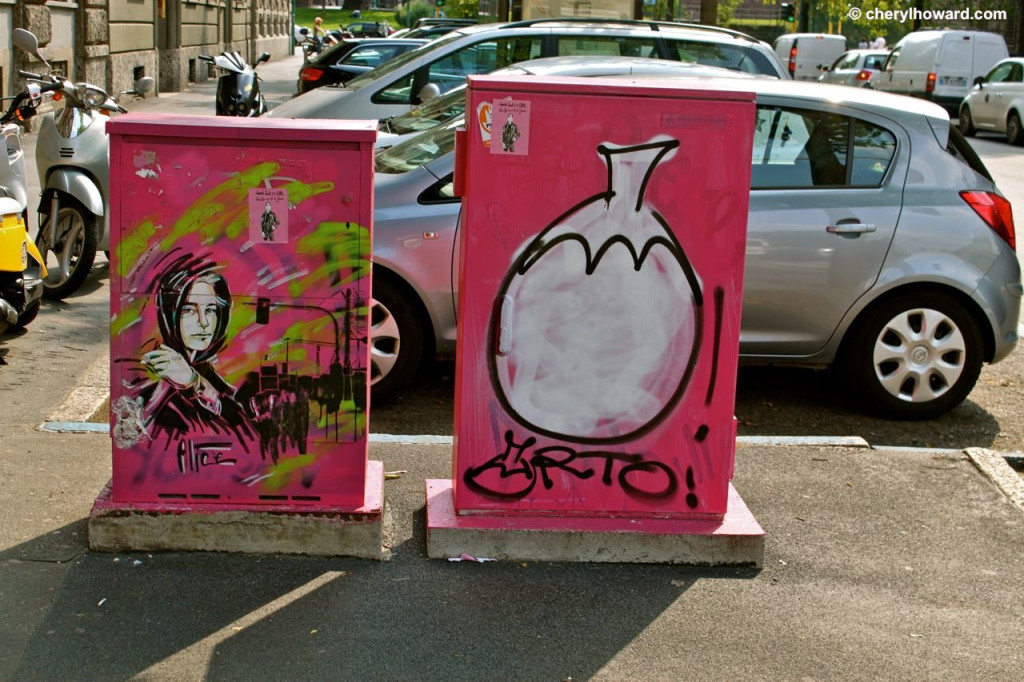 While the street art was not as epic as was in New York or Budapest, it was still nice to spot some here and there.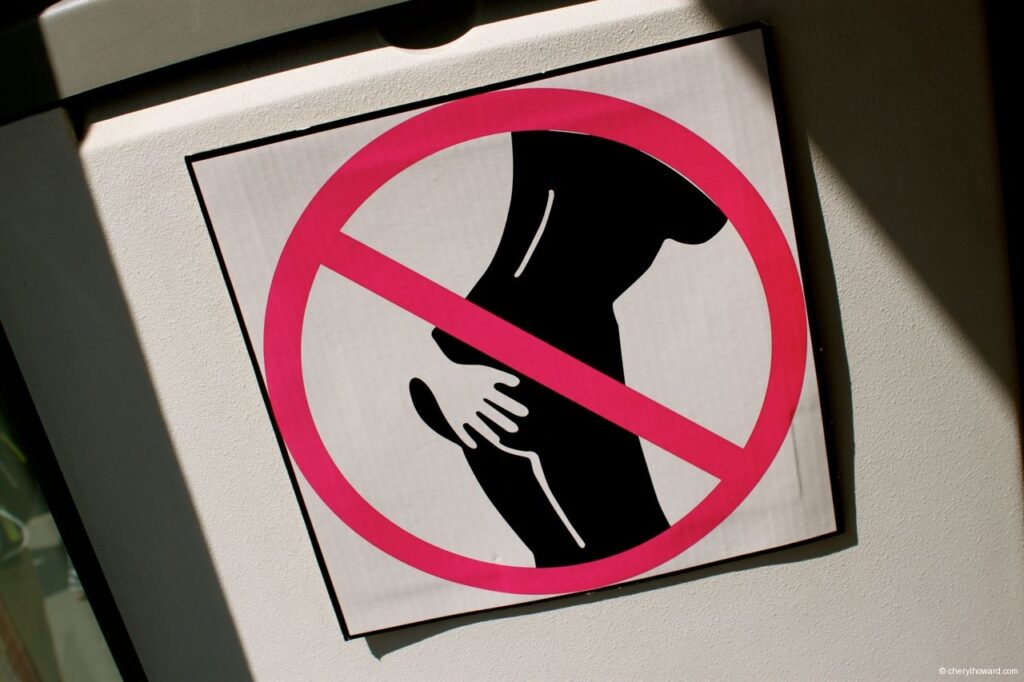 These signs are great, especially for Italian men, who can come on a little strong, especially with women travelling Italy for the first time.
What do you think of these photos of weird things in Milan? Do you have advice for other quirky or unusual things to do there. Tell us about it in the comments.
Good To Know
1) Find a place to stay while you're on holiday in Milan.
2) Make your time in Milan memorable and special by going on a tour.
3) If you're wanting more Italian travel inspiration, check out some of our most popular posts:
If you like this post, share it on Pinterest.
*Disclosure – This post contains some affiliate links. If you book a tour or hotel through any of these links, I'll earn a tiny commission at no extra cost to you. Thanks for your support!