One of the best parts of living in Europe is the countless opportunities to explore other countries. The best is that travel around Europe not only means relatively short travel times, but more importantly, affordable and budget-friendly trips.
That's why I've partnered with the friendly folks from JustFly to highlight some cheap European destinations that you should visit right now. JustFly has a platform where you can search and compare the best deals across more than 440+ airlines.
10 Cheap European Destinations You Should Visit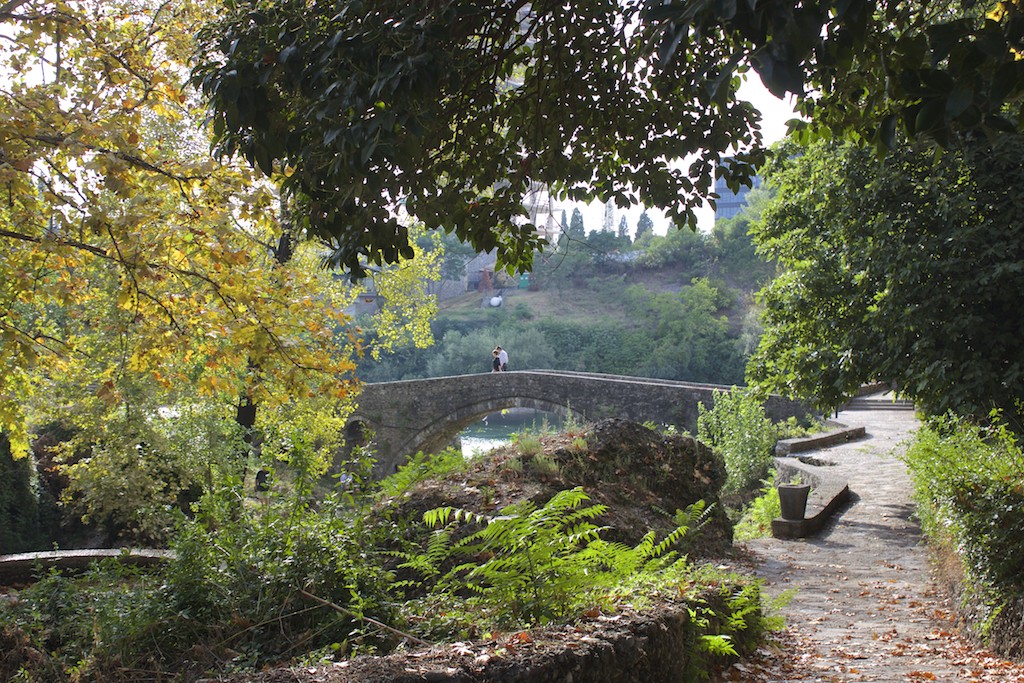 I'll be honest and say it from the start – this is a fairly subjective list, as I've only featured places I've traveled to and found to be cheaper than more popular destinations around Europe like Amsterdam, Paris, and Barcelona. While all of those cities are absolutely lovely, I've chosen locations that are more off the beaten path and deserve more people visiting them.
1) Brno, Czech Republic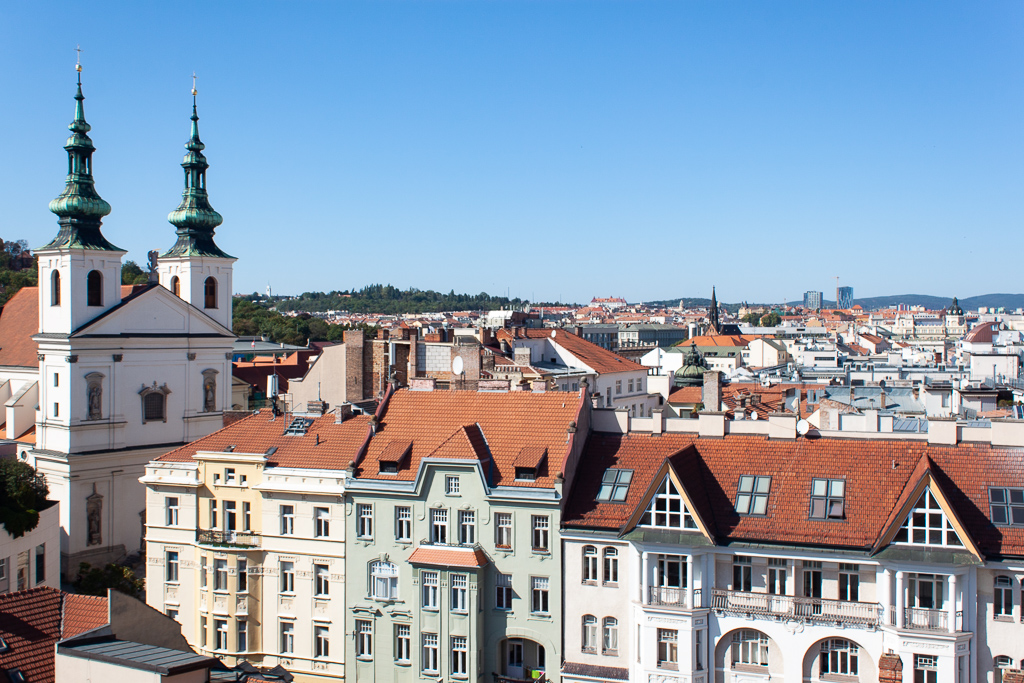 Why Brno? Because Prague is being overwhelmed by tourists and thankfully, Brno hasn't felt the same effects. With a pristine Old Town full of grand squares and cathedrals, castles overlooking the city, and a top-notch dining scene, you can't go wrong with Brno. Brno is budget friendly and it's easy to travel on the cheap there – for example, I stayed at this Airbnb apartment for €25 a night and you can dine at an upscale restaurant for less than €20. Brno's also the perfect location to base yourself for day trips to places like the Moravian Karst where you can go caving and hiking.
Recommended reading: Read my tips about the best places to eat in Brno.
Where to stay in Brno? Book one of these hotels in Brno.
2) Bucharest, Romania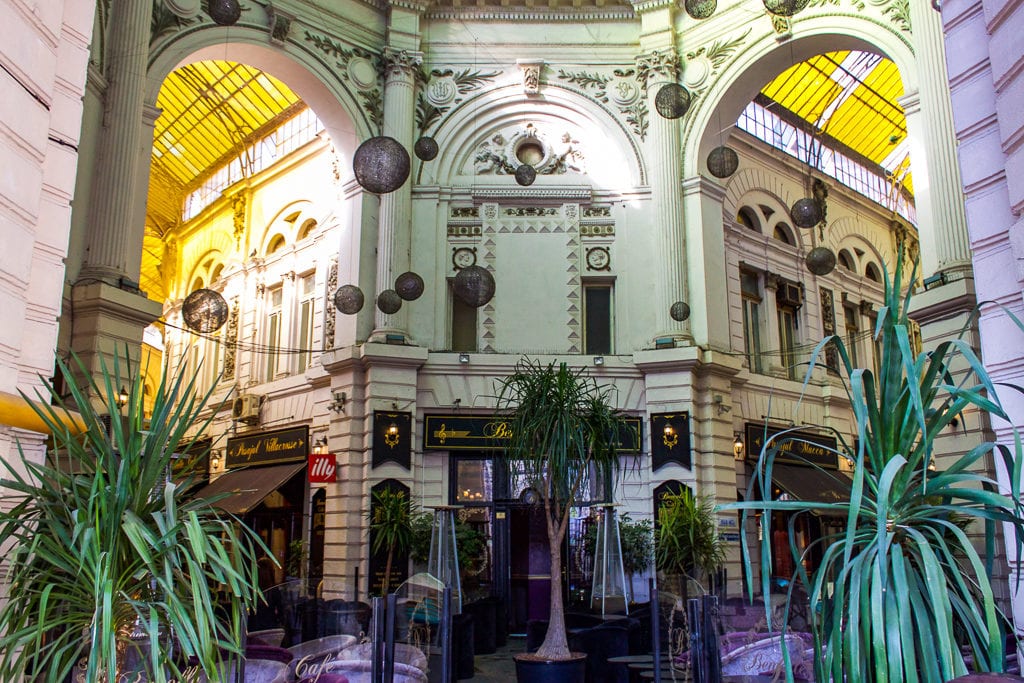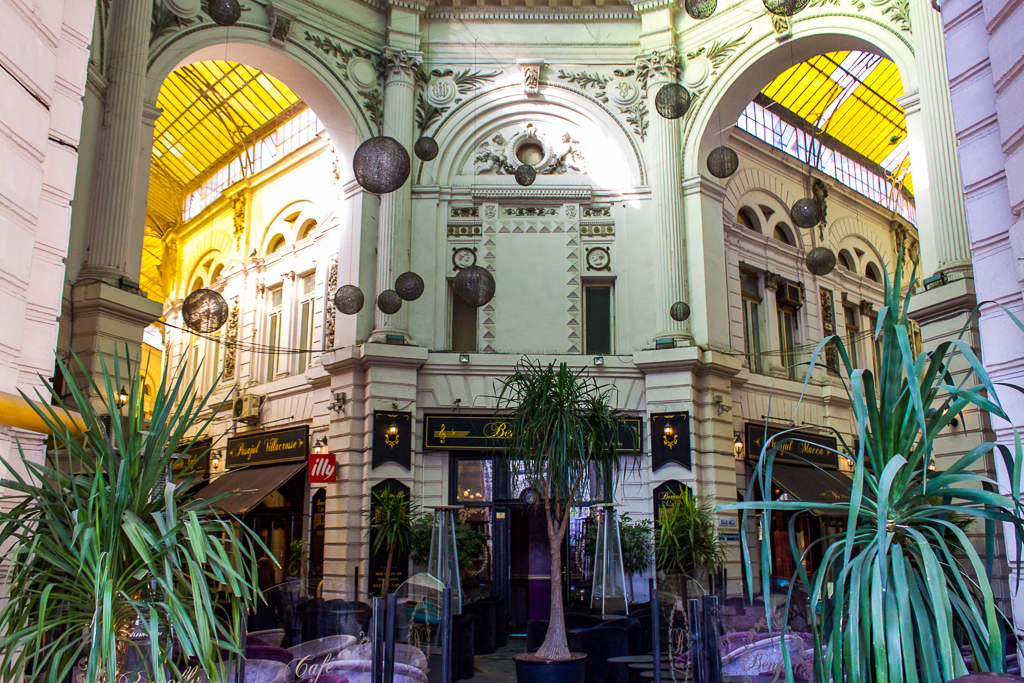 Why Bucharest? Bucharest is not only a budget-friendly destination, but it's also full of plenty of things to do like visit the massive Palace Of The Parliament (the heaviest parliament in the world!), cute museums like the Romanian Kitsch Museum where Romanians poke fun at their own culture (sadly now closed), and a bookstore that you could spend hours in without ever leaving. If you're working while you're there, you'll be happy to know Why Romania's Internet Is So Much Faster Than America's. Work away, or watch some Netflix.
Recommended reading: My post about the world's most beautiful bookstore, Cărturești Carusel and this post, 20 Magical Things to Do in Bucharest in Winter.
Where to stay in Bucharest? Select from more than 2000 hotels in Bucharest.
3) Budva, Montenegro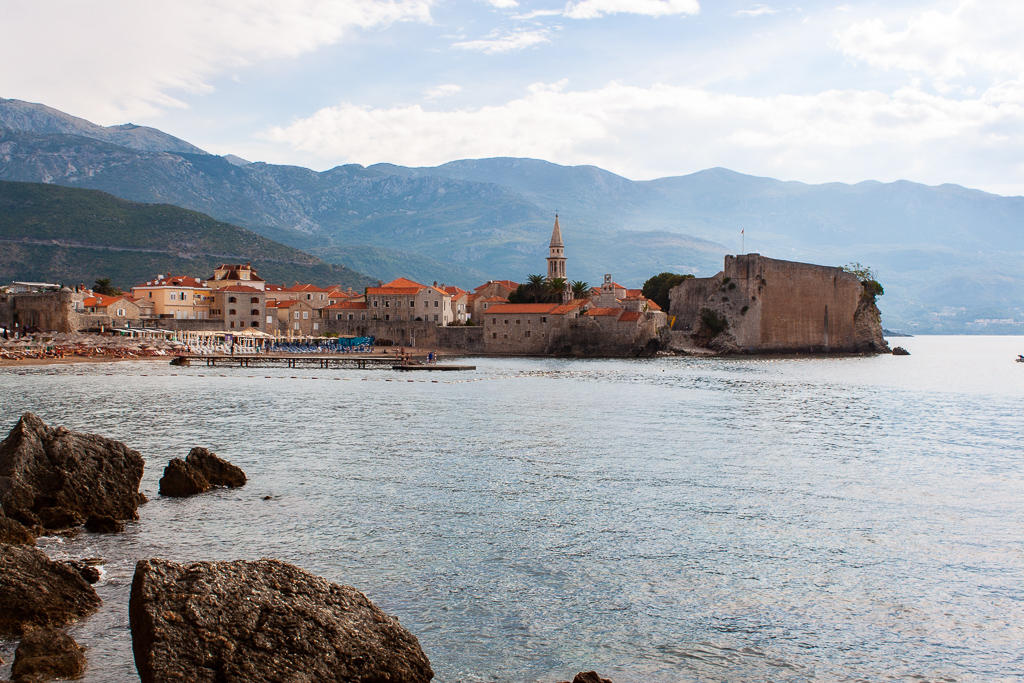 Why Budva? The greater question here would be … why not Budva? With sandy beaches, an Old Town that looks like it was ripped out of a Game Of Thrones set, a mountainous backdrop, a happening nightlife, and cheap local wine and seafood (on repeat), it's a hard city to leave behind. Thankfully, it's free from cruise ships unlike nearby Kotor, and is a great place to base yourself as you explore more of Montenegro.
Recommended reading: Experience Budva's old town through these Budva photos.
Where to stay in Budva? Find your Budva accommodation now.
4) Budapest, Hungary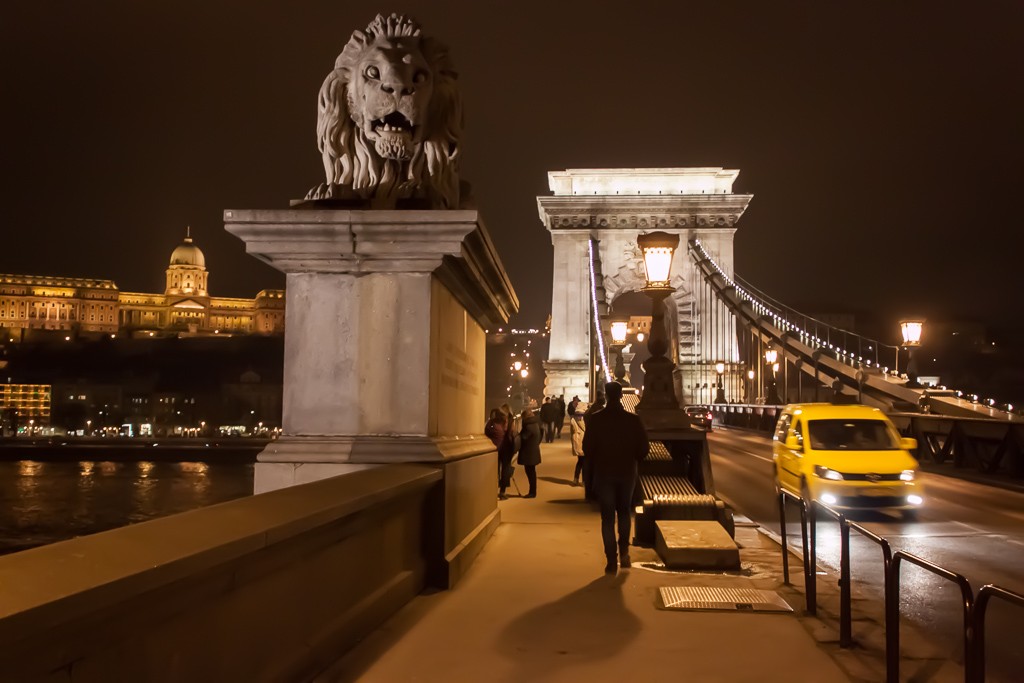 Why Budapest? I can't go on enough about Budapest as it's literally my favorite city on the planet and I think I've visited there more than anywhere else. Budapest is easy on the pocketbook no matter what you do, be soak in one of the city's thermal baths, saunter around Buda castle, indulge your inner child by playing pinball for hours, or seek out odd statues like the Ronald Reagan statue or the Columbo statue.
Recommended reading: Learn about how to have a really good weekend in Budapest, find cool things to do, and peruse the local street art in District VII.
Where to stay in Budapest? Choose any of these hotels in Budapest.
5) Kyiv, Ukraine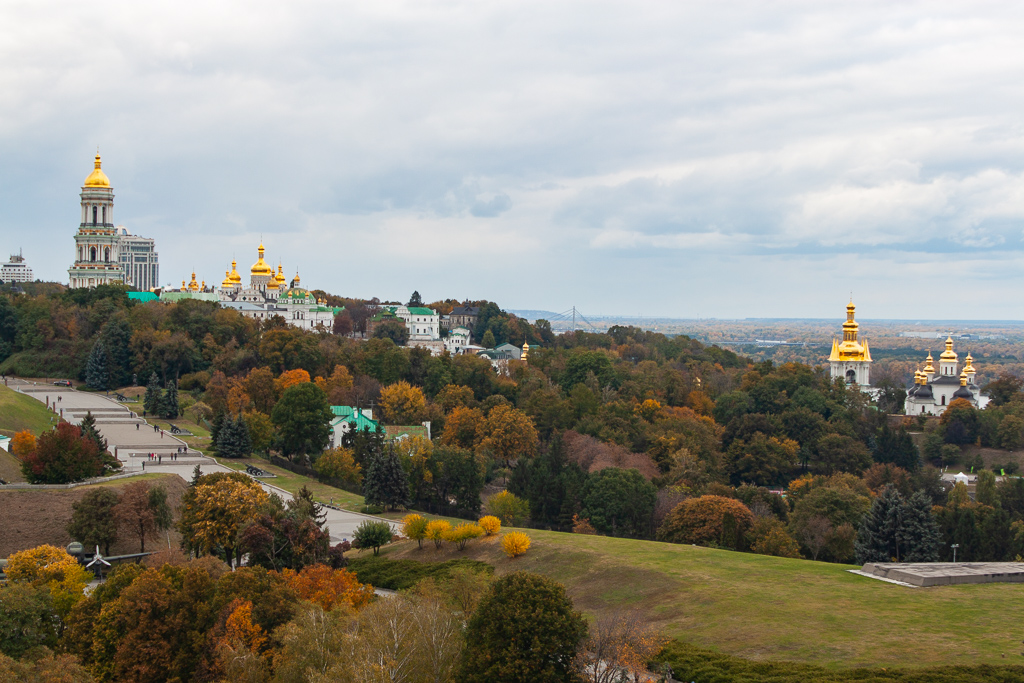 Why Kyiv? Next on our cheap European destinations list? I visited Kyiv for the first time in October 2019 and I immediately knew that once wasn't enough. Things I really enjoyed about Kyiv were spending hours at the Mother Motherland Monument, taking in socialist modern architecture at the Expocenter Of Ukraine and local crematorium in Memory Park, attending a Borscht party in the home of a local, and visiting the Chernobyl Museum to learn more about the nuclear tragedy. You can enjoy dinner out in places like Mama Manana and feast on Georgian food and wine for around €10 or take an Uber around the city for an average €2 – €4 a trip.  
Recommended reading: Visit one of the most quirky museums out there – The Museum Of Toilet History.
Where to stay in Kyiv? Rest your pretty head at these hotels in Kyiv.
6) Mostar, Bosnia and Herzegovina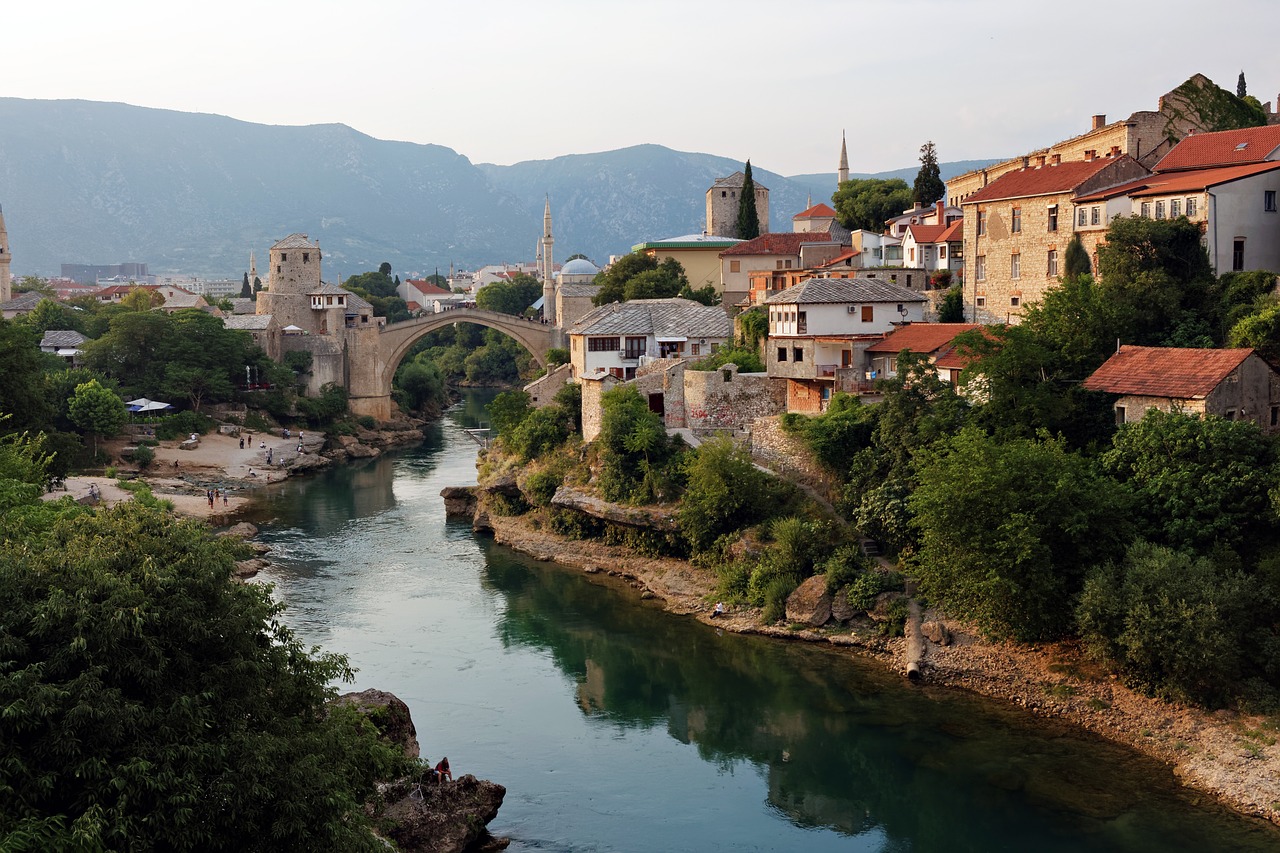 Why Mostar? Mostar is one of the most beautiful cities in all of Bosnia and Herzegovina. Visit Mostar to see the reconstructed Old Bridge, explore different abandoned sites like the Old Sniper Tower, and watch locals dive off the bridge. Take day trips to swim under waterfalls at Kravice Waterfalls, visit the majestic holy site at Blagaj tekija, and go to the UNESCO World Heritage site at the medieval fortified town of Pocitelj. Food and accommodation are also on the cheap side, so it's easy to live large while you're in Mostar.
Recommended reading: Find out all of the reasons you visit Mostar, learn more about the local street art, and find out why there's a statue of Bruce Lee in the middle of the city.
Where to stay in Mostar? Check out our handpicked list of where to stay in Mostar.
7) Nis, Serbia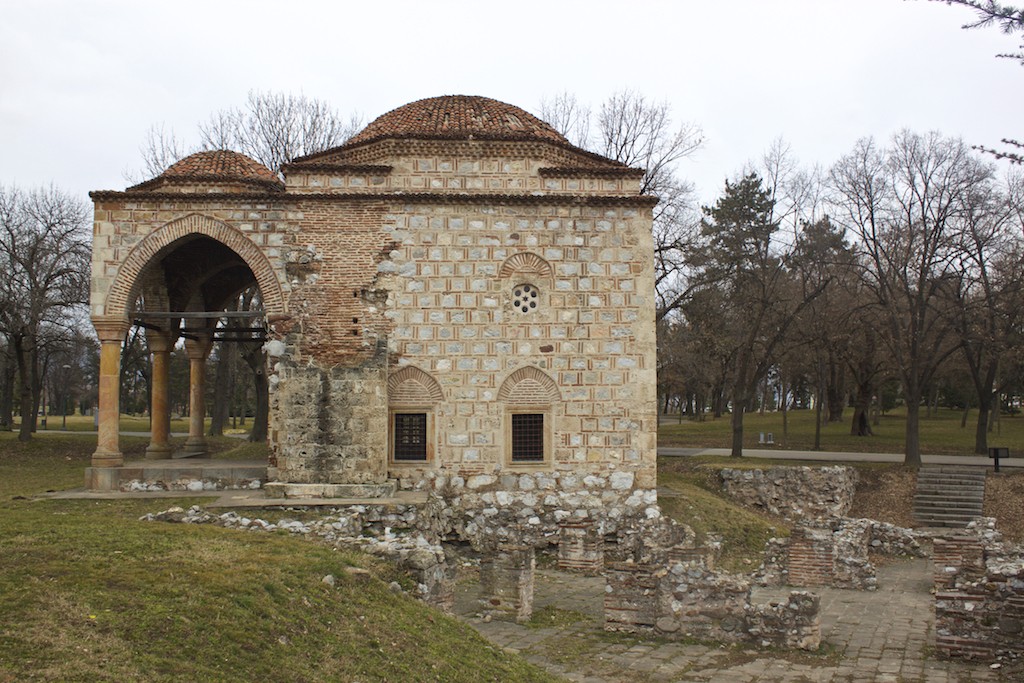 Why Nis? It's only natural that most people traveling to Serbia will visit Belgrade, but all too many skip out Nis when there are so many reasons to visit. It's full of interesting and important historical sites like the Red Cross Concentration Camp where the first ever successful escape of inmates happened, Bubanj Memorial Park which pays tribute to people who died under Nazi rule in WWII, the Skull Tower which honors people who died under invading Ottomans, and Nis Fortress filled with Roman, Ottoman, Byzantine, and Medieval architectural remains. Serbia tends to be very budget friendly – for example, I stayed at a four-star art hotel for about €40 a night.
Recommended reading: One of our blog's most popular posts explains the reasons why you should visit Nis Serbia.
Where to stay in Nis? Take a gander at these properties in Nis.
8) Podgorica, Montenegro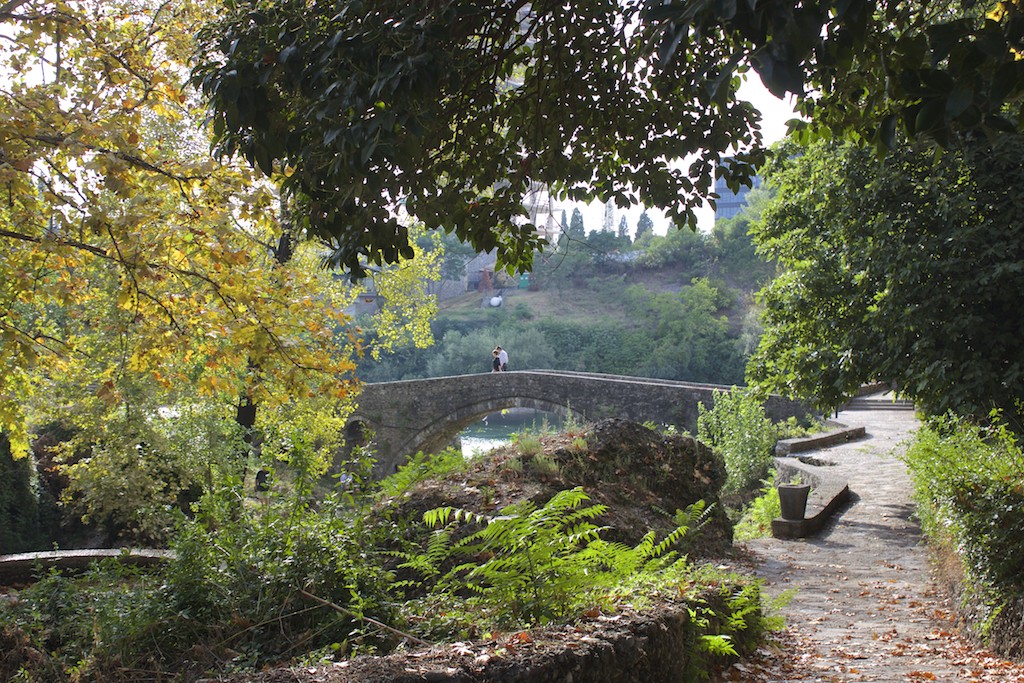 Why Podgorica? I feel that people are way too harsh on Podgorica and that more than a few bloggers have unfairly written about why it's a such terrible place. It might not be a city where you'd spend too long and it's surely not as stunning as Budva or Kotor but the Montenegrin capital deserves at least a day of your time. Some notable highlights for you to visit include the Millennium Bridge, Old Bridge, and St. George Church. It's a city where it's easy to stay within a backpacker's budget and live like a king or queen.
Recommended reading: We've detailed a bit about why you should visit Podgorica, but read our full post for the lowdown.
Where to stay in Podgorica? There are tons of options available. See these hotels in Podgorica.
9) Poznan, Poland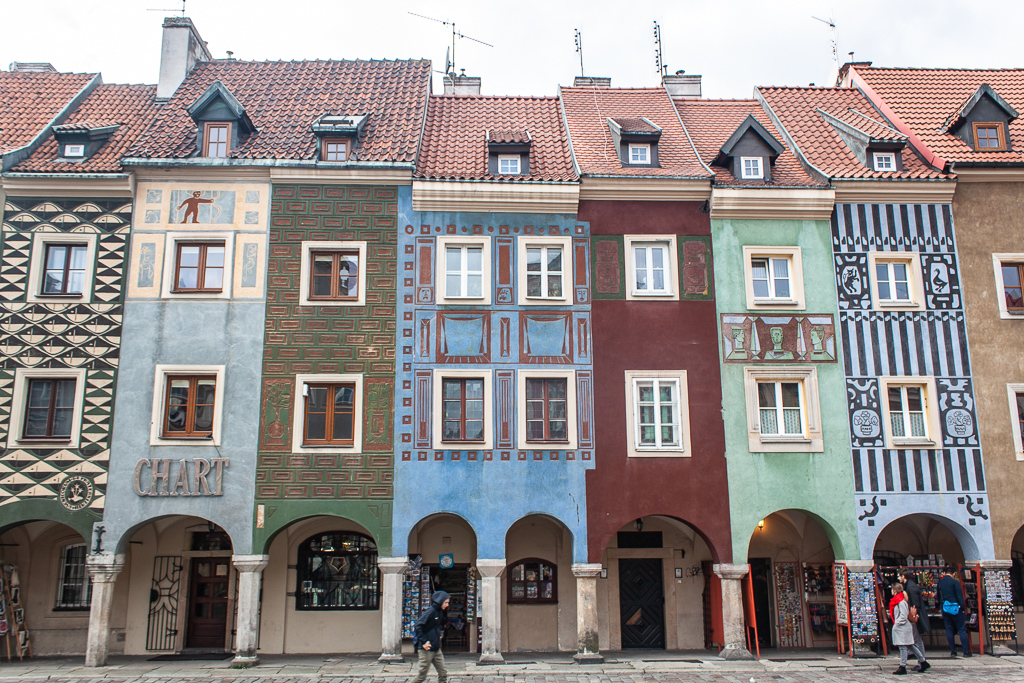 Why Poznan? Poznan is one of the cheap European destinations that is just too pretty for words. It has one of the most gorgeous Old Towns I've seen yet, is packed full of budget-friendly places to eat and drink, has historic castles and cathedrals, is home to one of the most hipster clubs outside of Berlin, and so much more.
Recommended reading: For a list of where to eat in Poznan, check out our mini guide.
Where to stay in Poznan? Book a place to sleep and check these hotels in Poznan.
10) Sofia, Bulgaria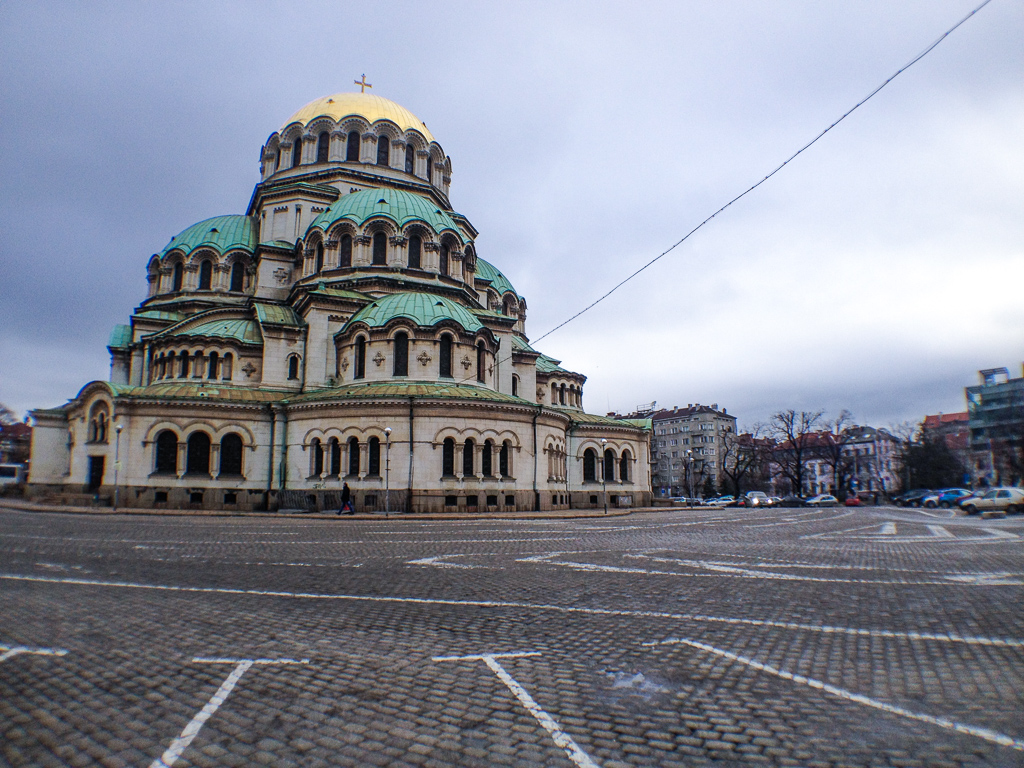 Why Sofia? Well, I admit that my time in Sofia wasn't the best time after a bank machine chewed up my bank card and I was left cashless for a couple of days. Despite the mishap, I had a great time walking around and taking in top sites like Alexander Nevsky Cathedral. I even took a day trip and visited the amazing Rila Monastery and hiked through the nearby mountains.
Recommended reading: A perfect day trip from Sofia is heading to Rila Monastery – check out my photos of Rila Monastery in winter.
Where to stay in Sofia? Check out these hotels in Sofia.
What do you think about our list of cheap European destinations? Do you know any other places that deserve a special mention? Tell us about it in the comments below.
Good To Know
1) If you want to book a hotel to a destination not featured above, do it with booking.com.
2) Want to make your next European trip even better? Then book a guided tour.
3) Take a road trip across Europe and rent a car. Be sure to protect yourself and get rental car damage insurance with Bonzah. Even better, take an epic adventure and rent a camper van.
4) For more European content, check out some of our top posts:
*Disclosure – This post contains some affiliate links. If you book a tour or hotel through any of these links, I'll earn a tiny commission at no extra cost to you. Thanks for your support!